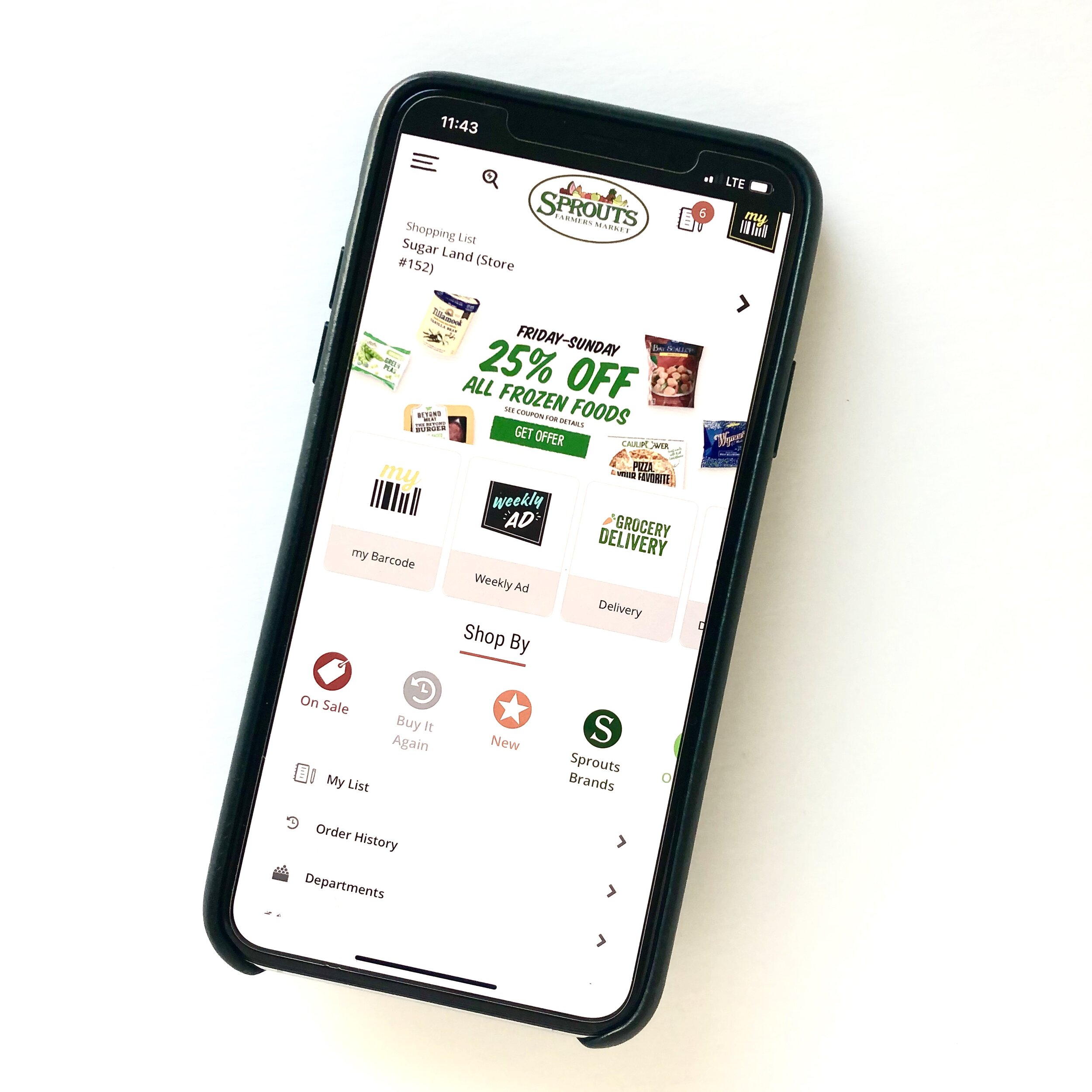 This post was sponsored by Sprouts Farmers Market. All thoughts and ideas are my own.
I get it. the last thing you probably want is another app on your phone… but hear me out. I'm going to show you how I use grocery store apps to save money.
If you've been following along this month, you saw my posts about how I save money grocery shopping and cooking for a house that has to be gluten free (my husband has Celiac disease):
Given that we have to eat gluten free, and I have to pay attention to sugar content, glycemic load, etc for my own type 1 diabetes… our grocery store bill has the potential to add up very quickly! So, it's safe to say that I've downloaded quite a few tools over the years to try to help us save money.
Everything from coupon apps to shopping apps to recipe apps… but the ones that save me the most are the actual apps from grocery stores themselves.
But unfortunately, many of them are very difficult to use and aren't super intuitive. That's the main reason I LOVE the Sprouts app! It's very easy to use and super intuitive.
I'll tell you about a few of my favorite features on it here, but if you're more of a visual learner, just scroll to the bottom of the post for an infographic I made and shots from inside the app!
First, when you download the app, you'll create an account and select your home store. This allows the app to populate that weeks sales and deals for your area. You can also search your specific store for what's in stock. No more thinking your store has something, only to find out it's not carried there.
You can also build your grocery list right from the app. The app sorts it into categories for you so you're not running all over the store… though, I love how user friendly the Sprouts stores are so a few trips back and forth wouldn't be a bug deal 🙂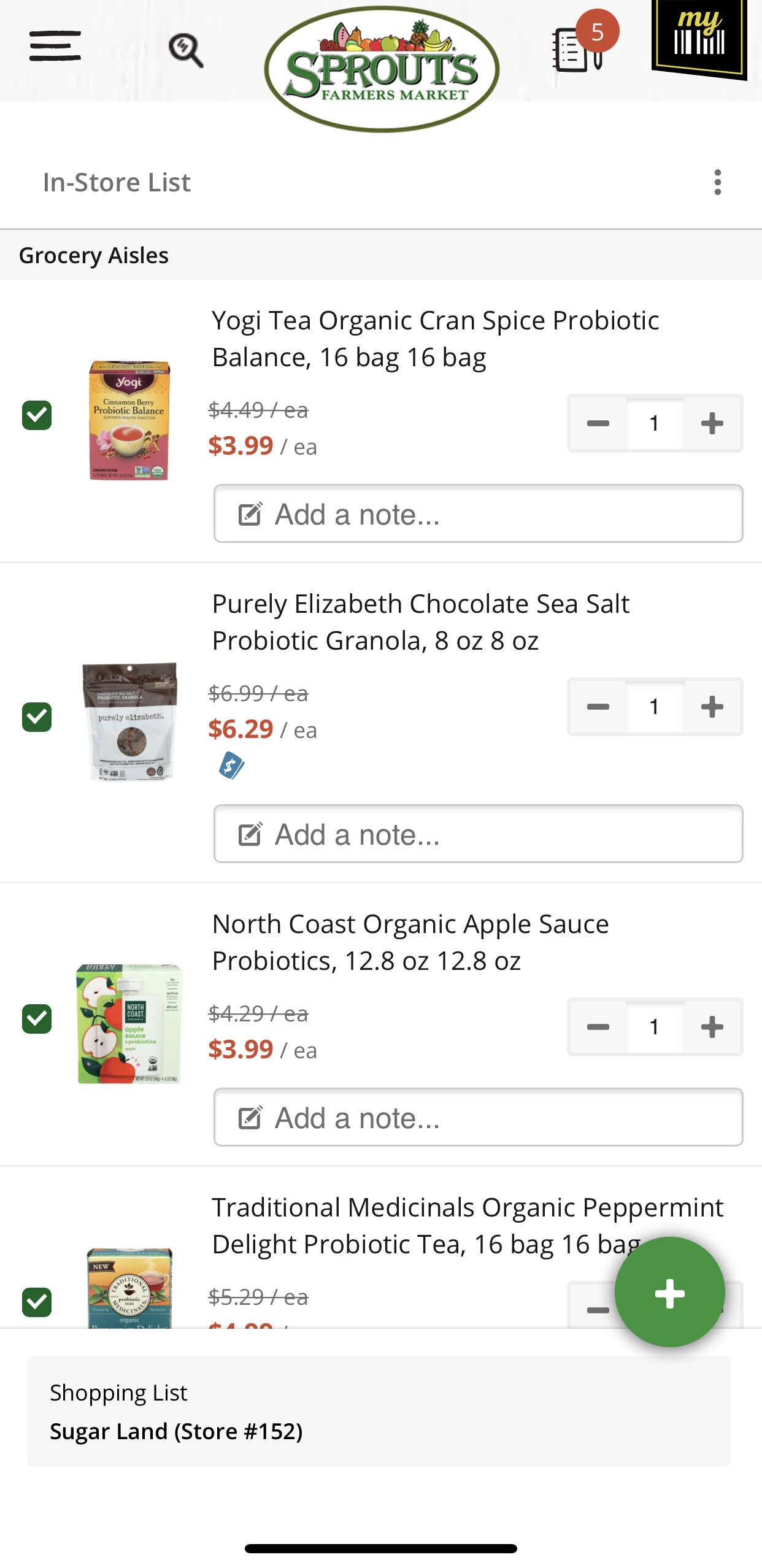 Not sure what you want to buy or prepare that week? You can access diet specific meal plans and that week's sales right from the app!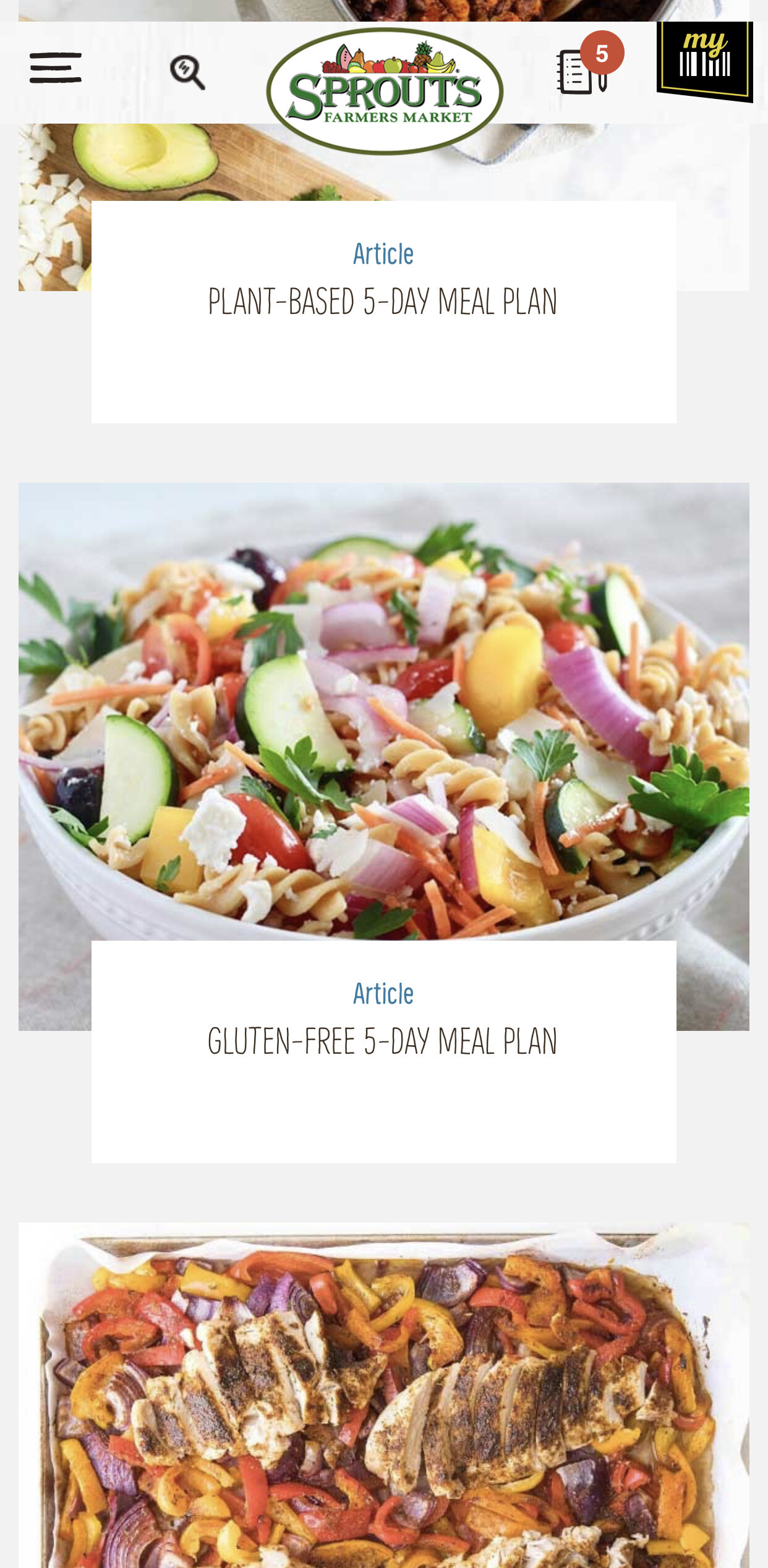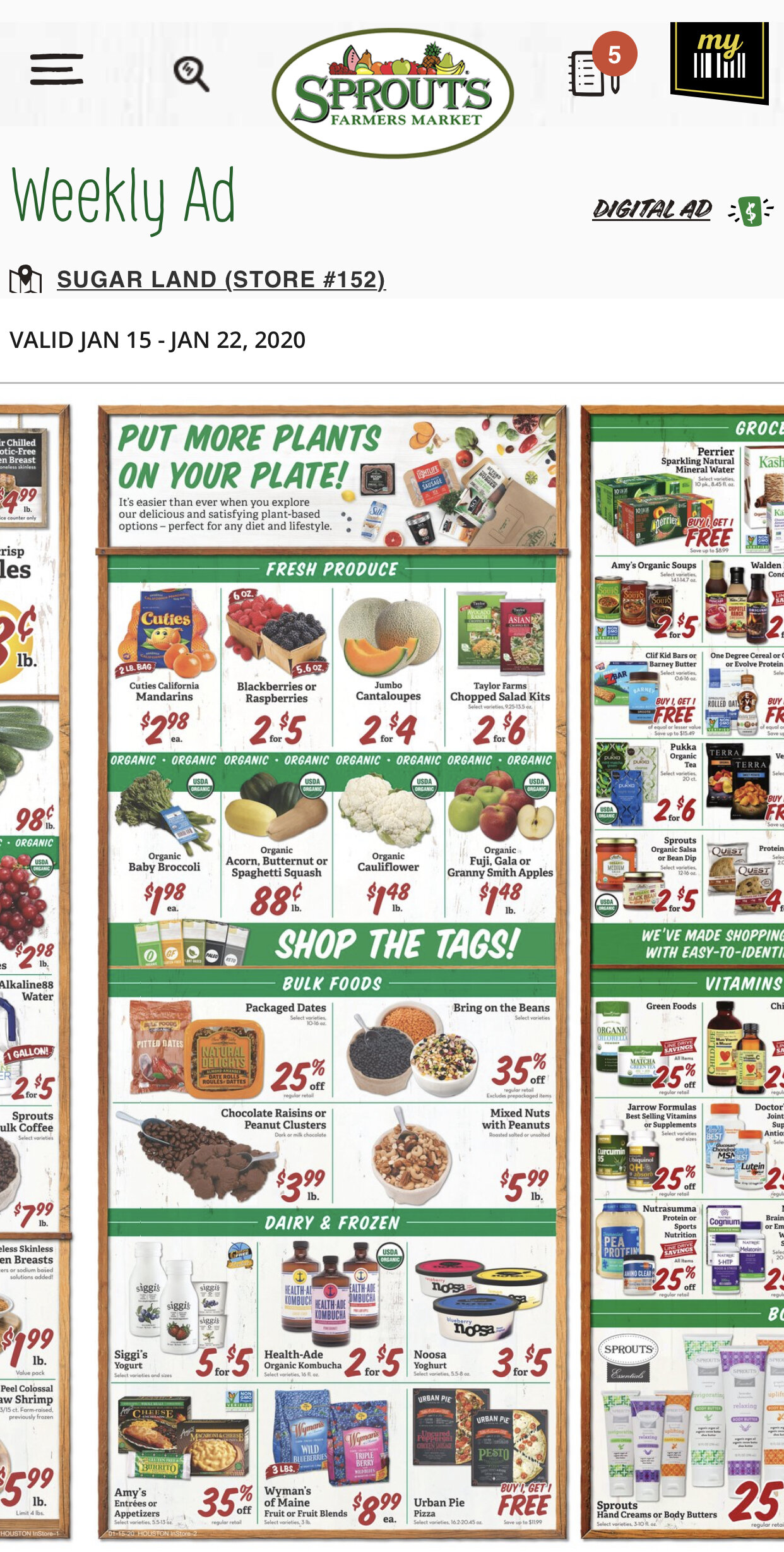 You'll also notice that you have your own barcode. This is what you'll scan at checkout.
My absolute favorite part of the app is the digital coupons part. Each week the app is filled with amazing coupons that are often on top of things that are already on sale, which means HUGE savings. You simply "clip" you coupons (see photo) and they're automatically loaded to your barcode that you scan at checkout. No more remembering paper coupons or struggling through the checkout line with everyone staring at you to hurry up (#beenthere)!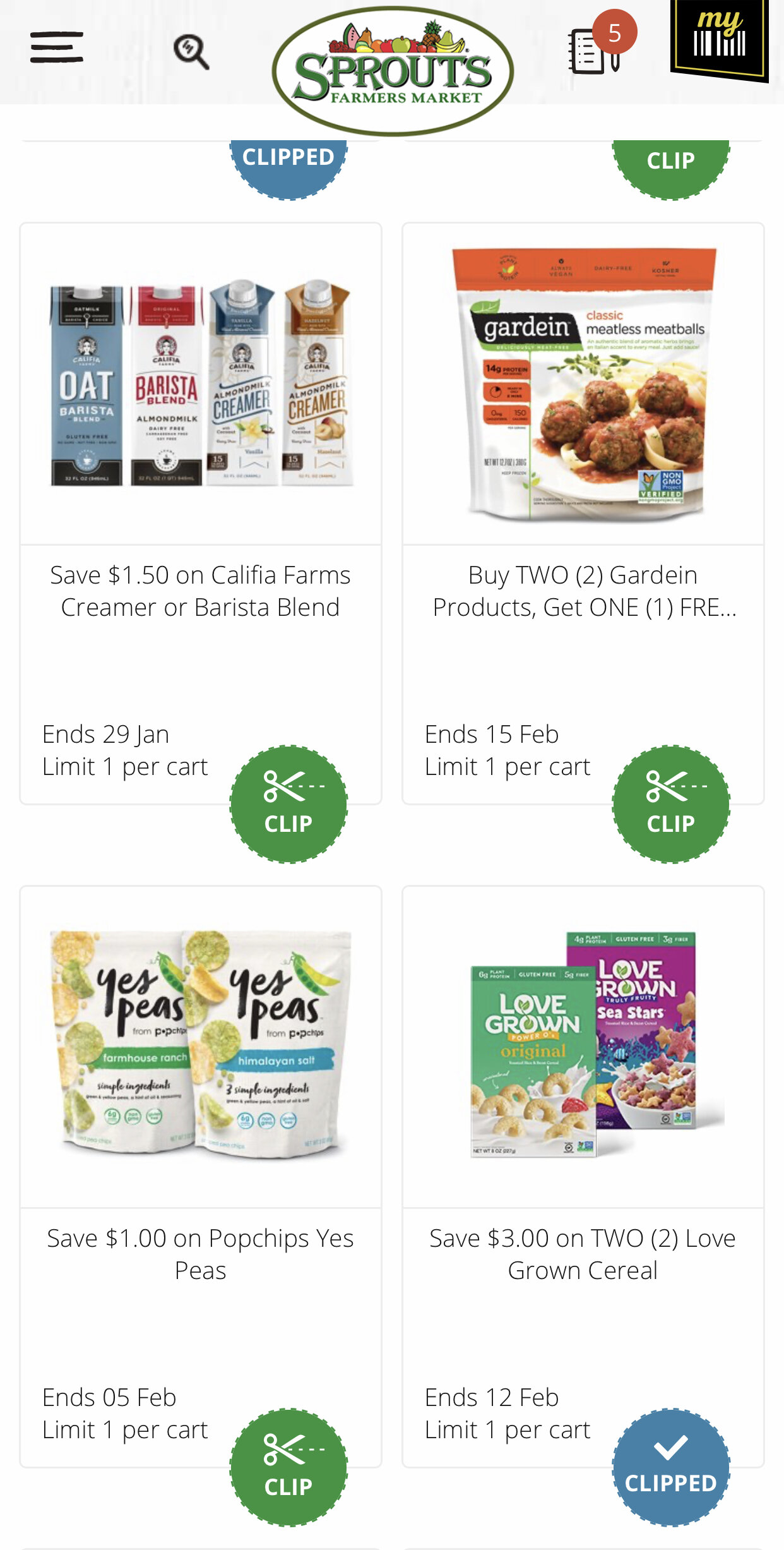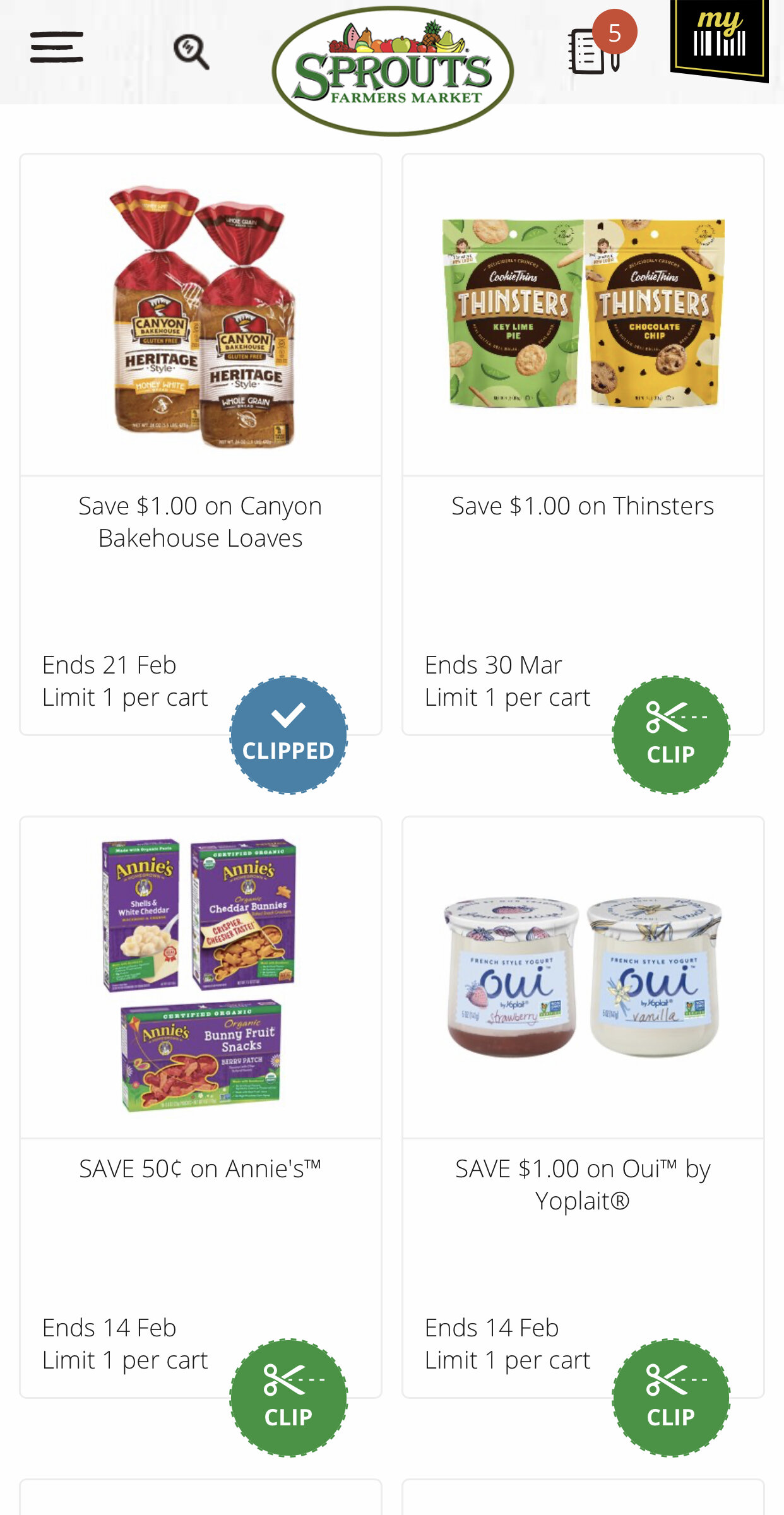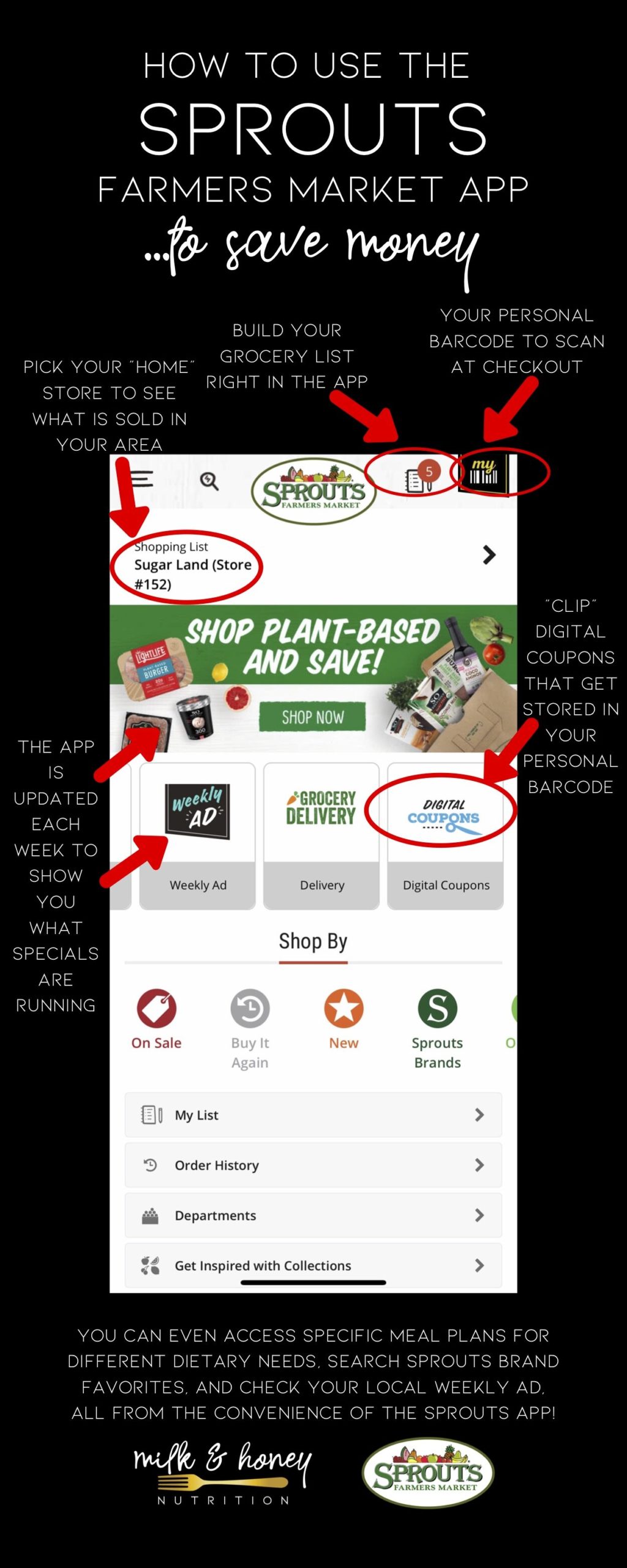 What questions do you have about shopping at Sprouts? Let me know in the comments? And I'd love to know what YOUR money saving tips are! Did I miss anything you like to always do to meal prep? Leave a comment if so, so others can know!
---