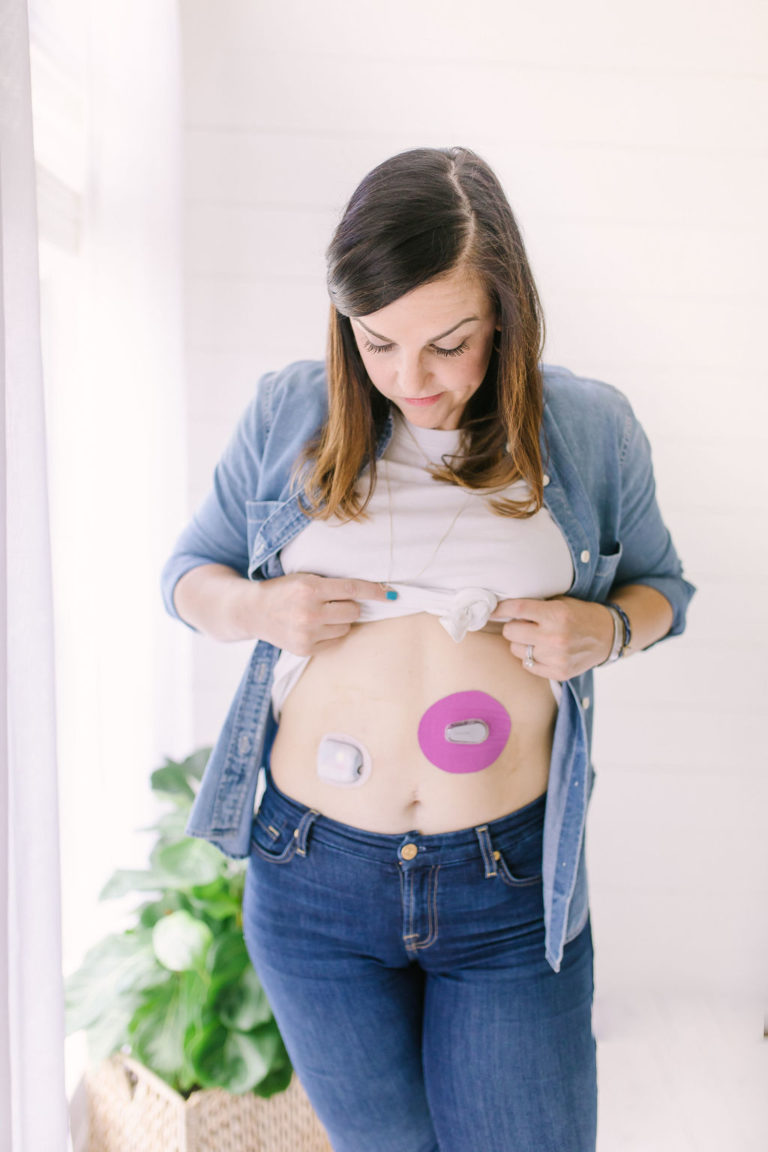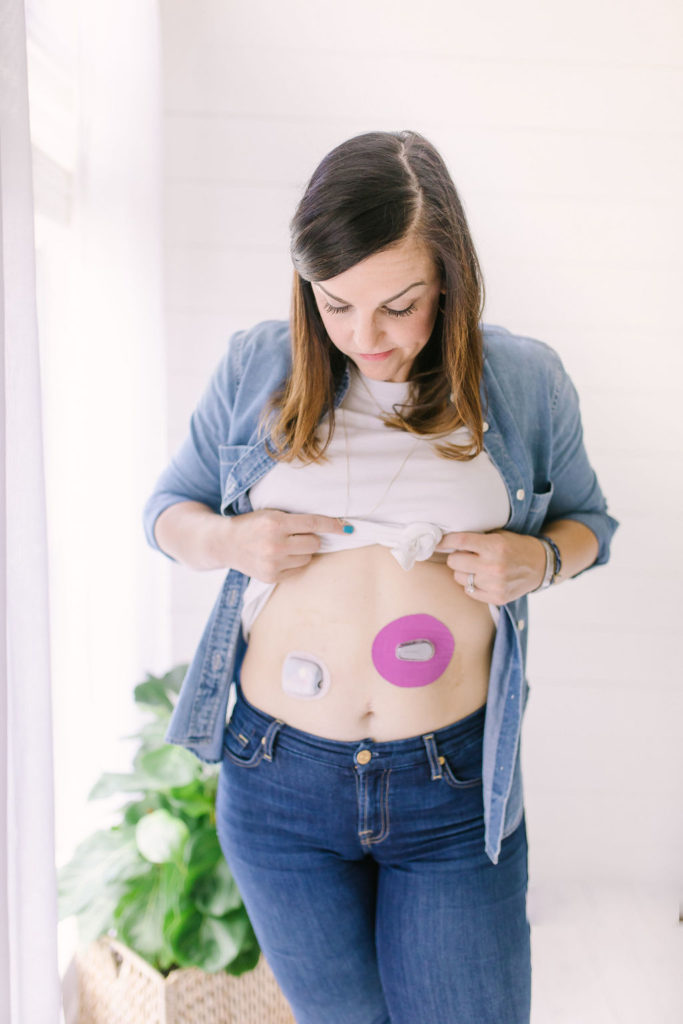 Supporting someone with diabetes in a caring and empathetic way can be incredibly helpful!
But, have you ever found yourself wondering how exactly you'd go about supporting someone with diabetes? What are some things you can do to help and encourage people with diabetes?
What is it like living with diabetes?
Living with diabetes can be overwhelming and exhausting, frustrating and confusing, and hard to handle at times. But, it can also be fine and simple some days too. Each day is different, and most of us have a core group of people we rely on for support and to help us get through those tougher to handle days, weeks, and months.
*FYI- If you're reading this post, and have never visited my website before, I have type 1 diabetes and am a registered dietitian as well… so, I'll say "we" a lot when referencing people with diabetes.
Living with diabetes is almost like having a never ending to-do list.
Test your blood sugar.
Then treat or don't treat.
But wait, you're going to exercise later.
So then you eat a snack.
But mid-workout you feel funny and check your CGM/test your blood sugar. 120. What to do?
You suck down half an applesauce pouch and finish your workout.
An hour later you're 200 and trending upward so you give a small correction and hope the exercise doesn't cause a delayed crash… AND IT JUST KEEPS GOING
You get the idea…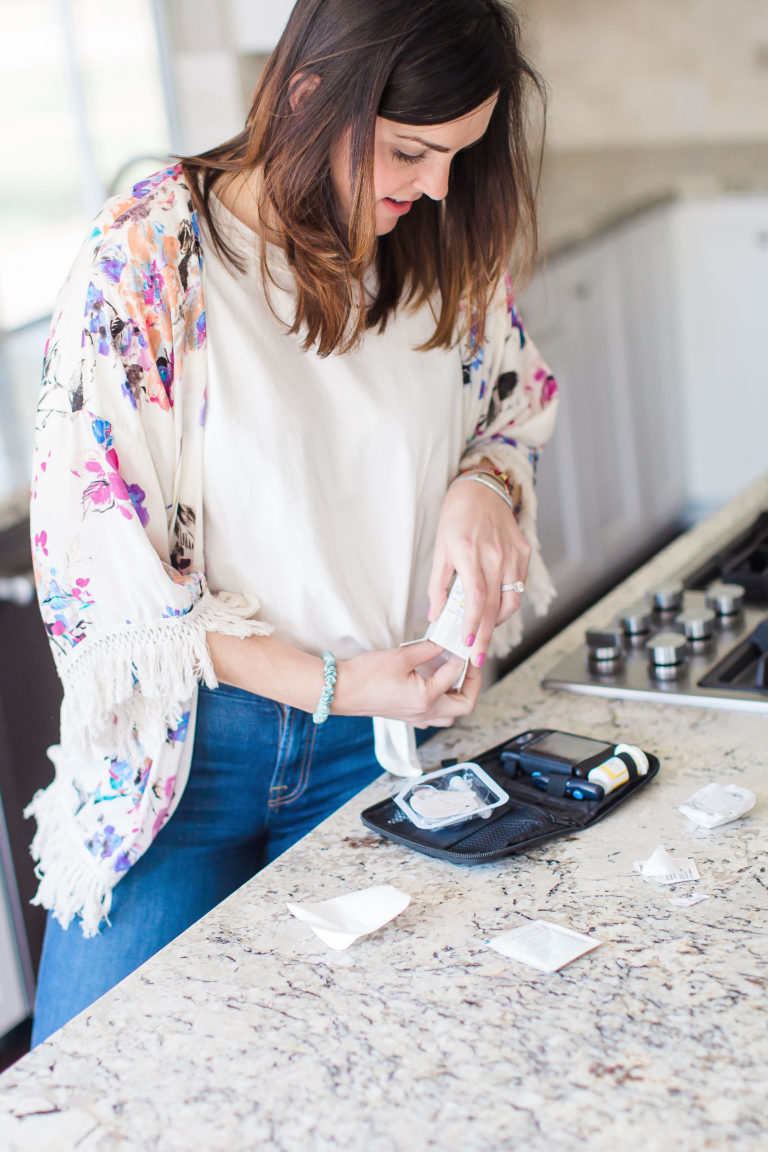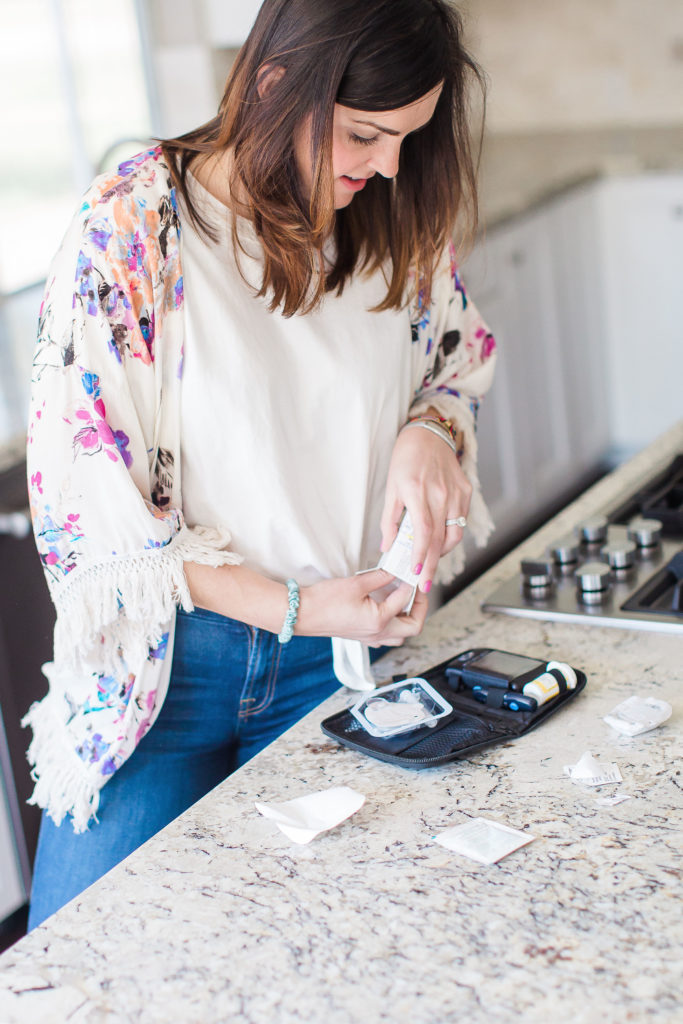 How does diabetes affect a person's lifestyle?
Diabetes can affect a person's lifestyle in a number of different ways, but I'll focus on the two main areas I've noticed over the years. If you're looking for specific strategies for supporting someone with diabetes (which, I assume you are if you're reading this article), I'd focus on one of these areas of life.
The way you eat: This one is pretty obvious, but it can be so tiresome having to count carbs and pay attention to protein amounts, and make sure you're guessing accurately day after day and meal after meal.
So, what can YOU do to help? Well, first, don't offer input on what we/they are eating unless we ask. (Obviously, I'm talking about adult-to-adult relationships here. If you're a parent caring for a young child with diabetes, naturally you'll have a huge say in what they eat.)
What would be more helpful is asking us if you can help us find any carb counts we need. Or maybe try asking what food we enjoy and feel comfortable eating. Also, take the time to learn for yourself about some of the basics of eating to balance blood sugars.
And another way of supporting someone with diabetes is if you're preparing food for them, save nutrition labels or have the carbohydrate amounts handy if we need to dose insulin or another medication.
The way we plan our days: Supporting someone with diabetes, almost always means being flexible along with them and not making us feel guilty or embarrassed when we need to change plans or change our minds about something. Having a high or low blood sugar, or being worried a high or low blood sugar will happen, directly impacts our ability to schedule events or meetings, hang out with friends, exercise, eat a meal etc.
Can you live normally with diabetes?
Normal is pretty relative term, but I think those of us with diabetes would probably all agree we'd like to be treated as normally as possible, but also with some grace and compassion when we need to change plans, treat a low, are frustrated with diabetes, feeling off, etc.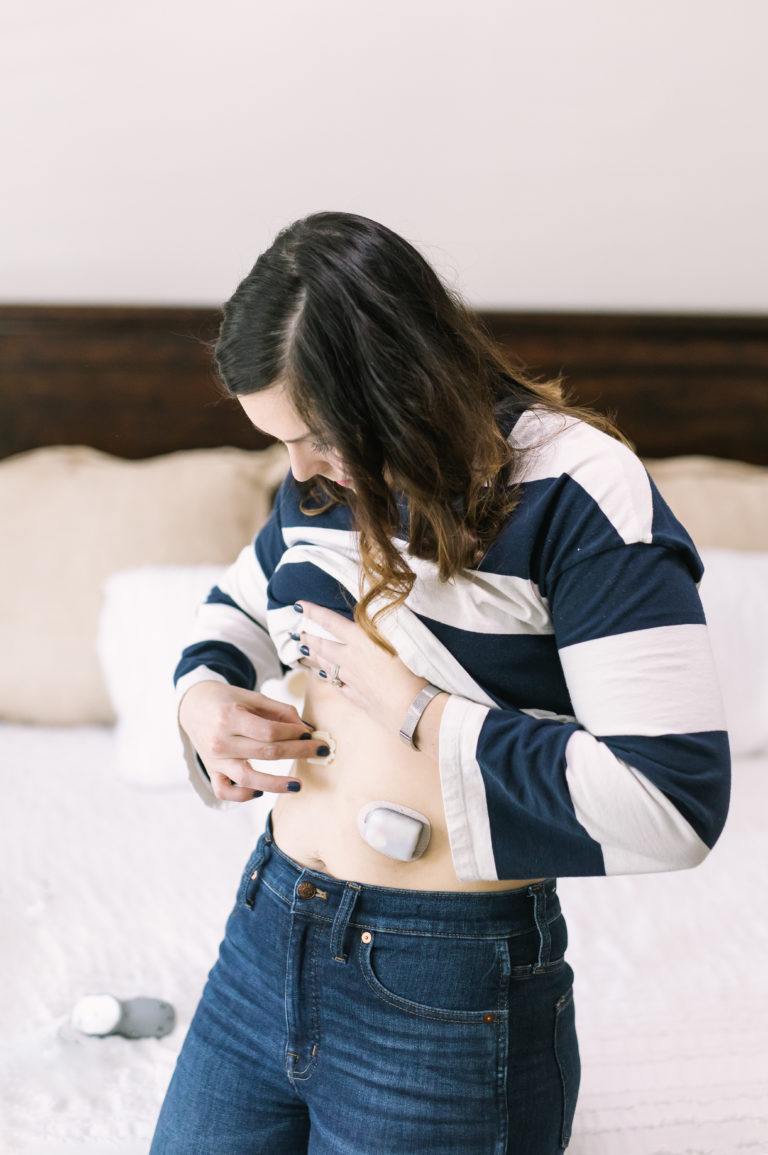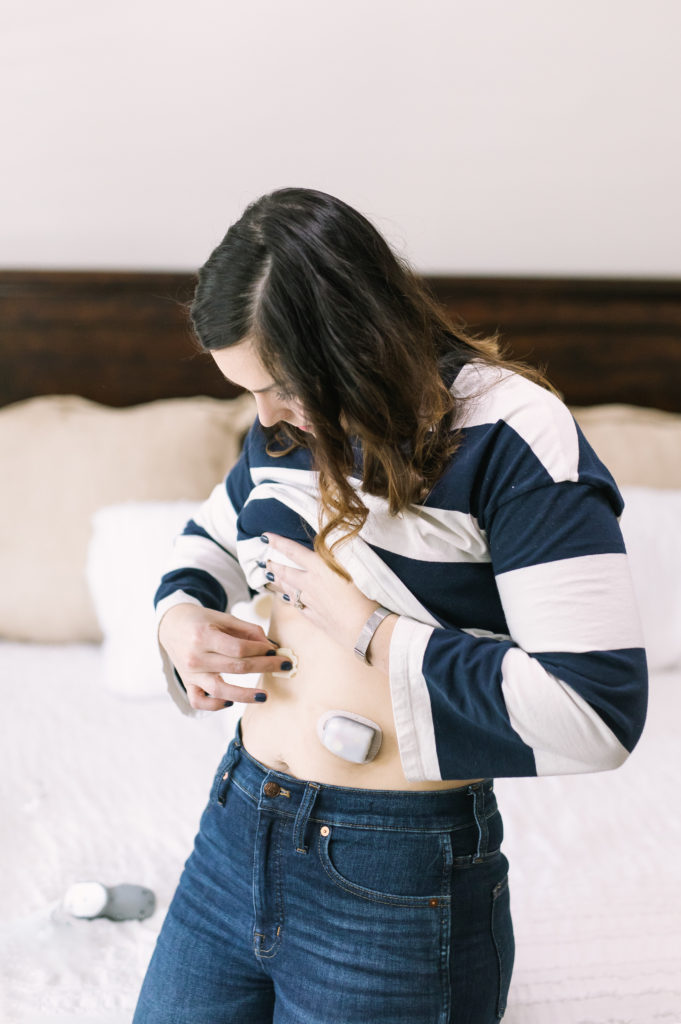 How do you comfort someone with diabetes?
There are a number of different ways to comfort and actively be supporting someone with diabetes. This article on supporting someone with diabetes is a great resource.
But I think the best advice I can give is to be empathetic and to think before you speak. Words are so powerful, and often times people can say really hurtful things when in reality they were just trying to find a commonality (keep reading for examples).
Worst things to say to someone with diabetes
So, what do I mean by "think before you speak?" Well, let's take a look at some of the comments I hear on a regular basis…
"You don't look like you have diabetes."
"Are you sure you should be eating that?"
"Oh gosh, I can't look, I could never do that!"
"Oh ya, my cat has diabetes too!"
"My grandma had diabetes and they had to cut her foot off."
And, I could keep going… but these are just a few examples of the comments people with diabetes hear quite frequently.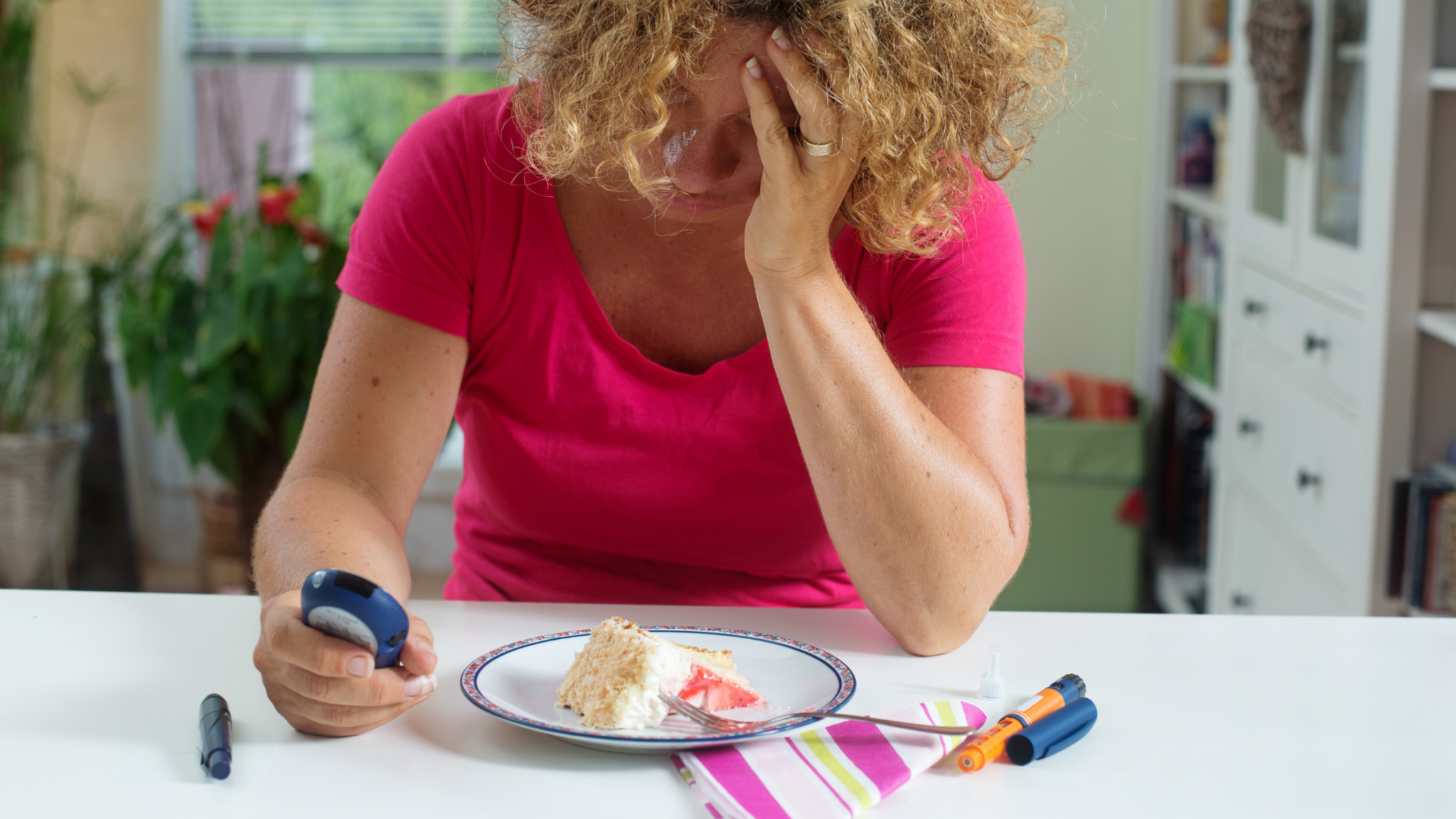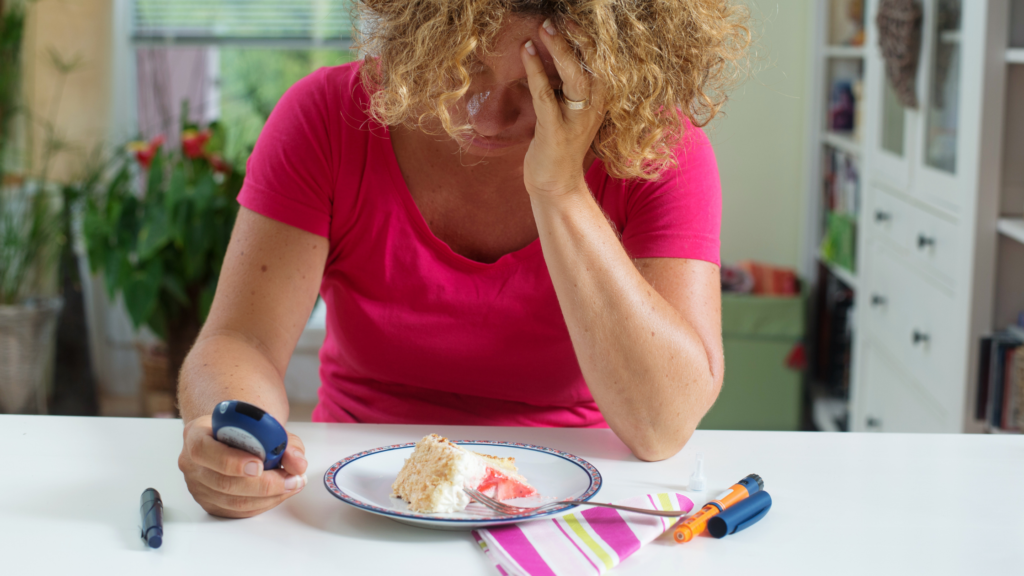 What should you not say to someone with diabetes?
Reading those comments above now, hopefully you can see why they'd be problematic, but sometimes people don't think before they speak and in a simple effort to find some common ground just end up saying something really insensitive.
This article on what not to say to someone with diabetes goes into more detail on some alternatives to the comments above.
And here are some of my recommendations on other things you SHOULD say…
"I had no idea you had diabetes, can you tell me more about it?"
"Your food looks so good… How do you figure out how much insulin to take?"
"My cat had diabetes too, but I know that's totally different… how do you manage it every day?"
"My grandma had diabetes… I have so many good memories of her."
"Oh ya, _____ has diabetes too and they are doing so well! I'm always so impressed by them!"
Note: Most major healthcare organizations recommend using "person focused" language rather than disease focused language. An example of this is saying "person with diabetes" or "has diabetes" instead of "diabetic". For more info on this check out the recommendations from the American Association of Diabetes Care and Education Specialists.
What to say when someone has diabetes instead
Most of us try to find things in common with someone when we talk to them (whether they are a friend or a stranger). We try to find a way to relate to each other.
If you are living with diabetes, you've likely heard about someone's great aunt who had her foot amputated because of diabetes more times than you can count. I get why people say it, but at the same time sometimes it just gets to be really discouraging.
So, next time you meet someone with diabetes or find out someone you've known for a while has diabetes… Tell them a story about someone you know who has diabetes and is doing amazing and thriving! And if you don't know anyone else with diabetes… ask questions! It's so much more encouraging. We hear enough diabetes complications and mortality comments/stories from our doctors. Try talking about people living their best life with diabetes instead!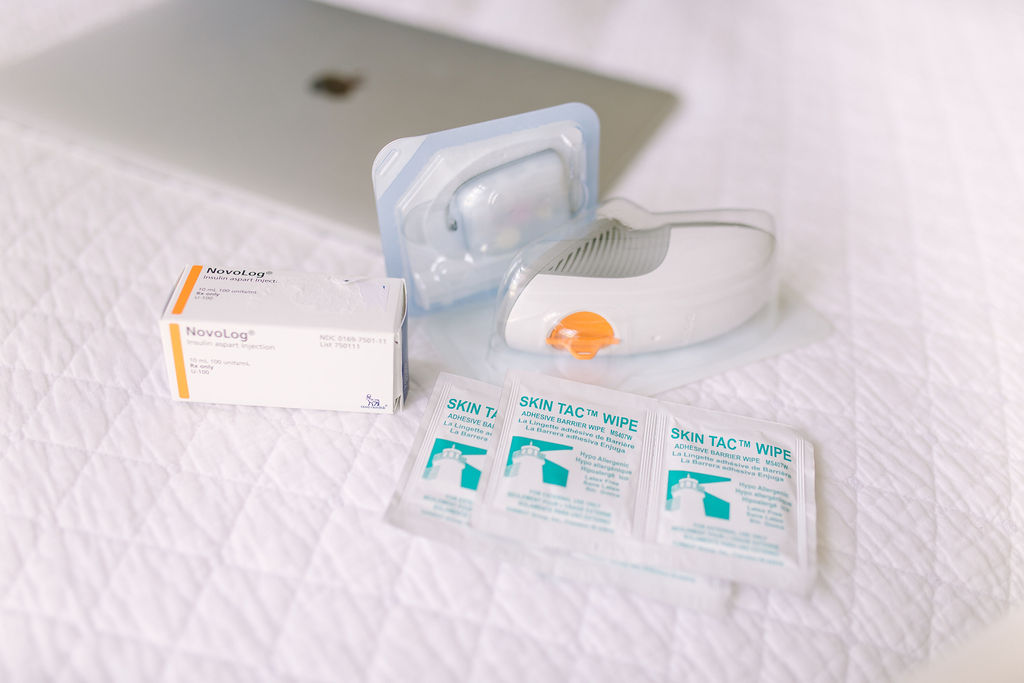 Diabetes sayings it's helpful to know and use
When you live with this disease for a long time you start to call things by easier to say more colloquial terms. So if you're around someone who has diabetes and are always using more formal terms, it can actually be a sign that you don't really know a whole lot about what living with diabetes is like.
Here are some examples of "proper terms" and what those of us living with diabetes actually say instead…
Hypoglycemia: I rarely use this term in everyday life. Instead I say something like "I'm low" or "My blood sugar is low"
Hyperglycemia: Similarly, I usually say "My blood sugar is high"
Blood glucose: I don't know if I've ever met someone with diabetes who actual used the term "blood glucose." We will usually say "blood sugar" or "glucose."
Injection: Again, this is a formal medical term and most of us will just say "shot."
Insulin pump: I always kind of laugh when someone repeatedly calls it an insulin pump. It's the only kind of pump most of us would ever wear so we just call it a "pump."
Glucose monitor: Instead of this formal term, a blood glucose monitor is typically just called a "meter" by people with diabetes.
Some of my favorite ways to provide diabetes encouragement
To wrap up, I'll share some of my favorite ways people have supported me over the years:
Taking it upon themselves to learn more about diabetes
Checking in with me when I'm treating a low to see how they can help
Telling me how proud they are of me
Learning how to adapt typically not so blood sugar friendly dishes to be better for my blood sugar
Asking questions about diabetes
Buy someone a copy of my cookbook The Easy Diabetes Cookbook! 🙂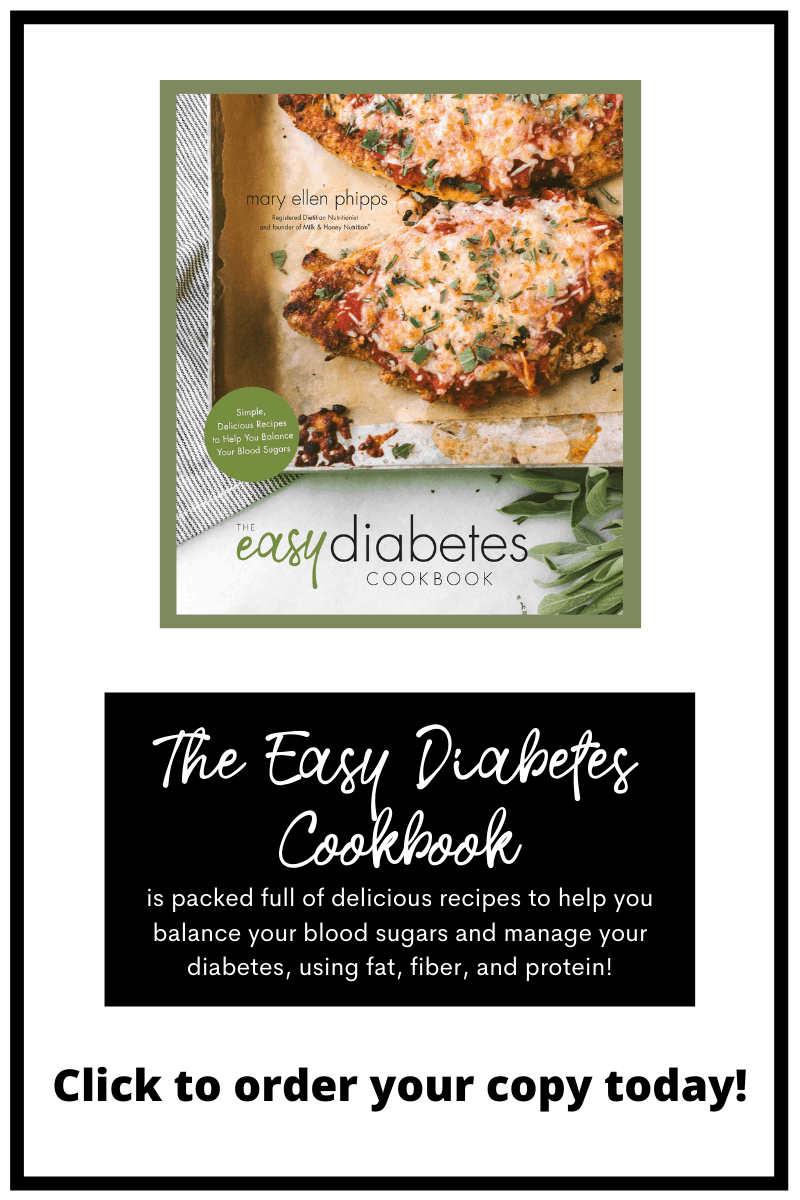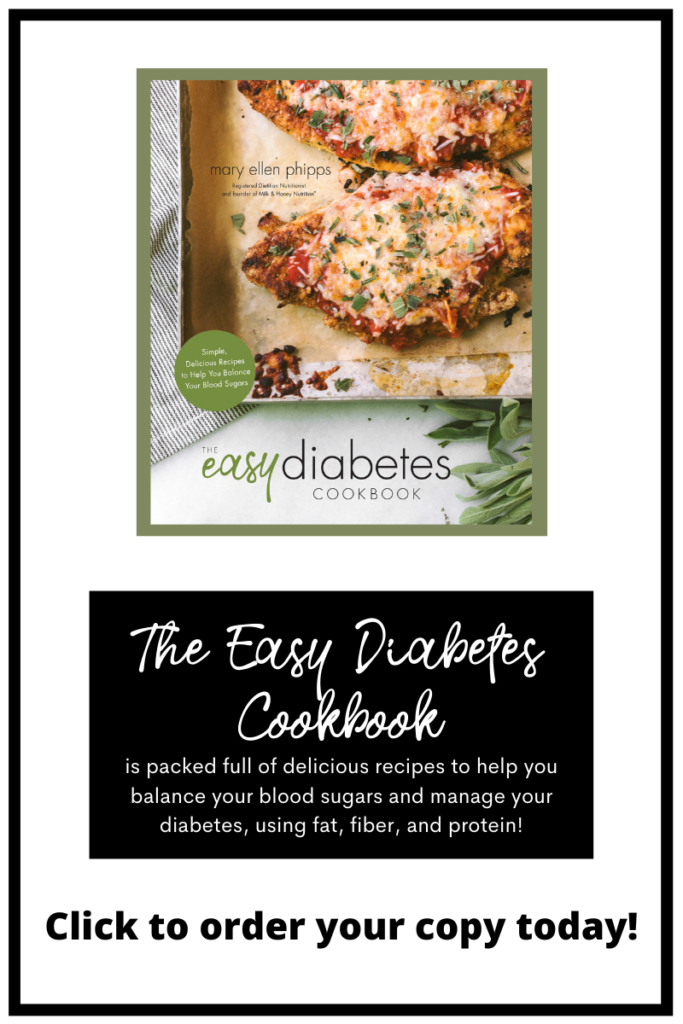 What are your favorite ways you've been supported while managing diabetes, or how have you shown support to loved ones with diabetes? Let's share in the comments below!