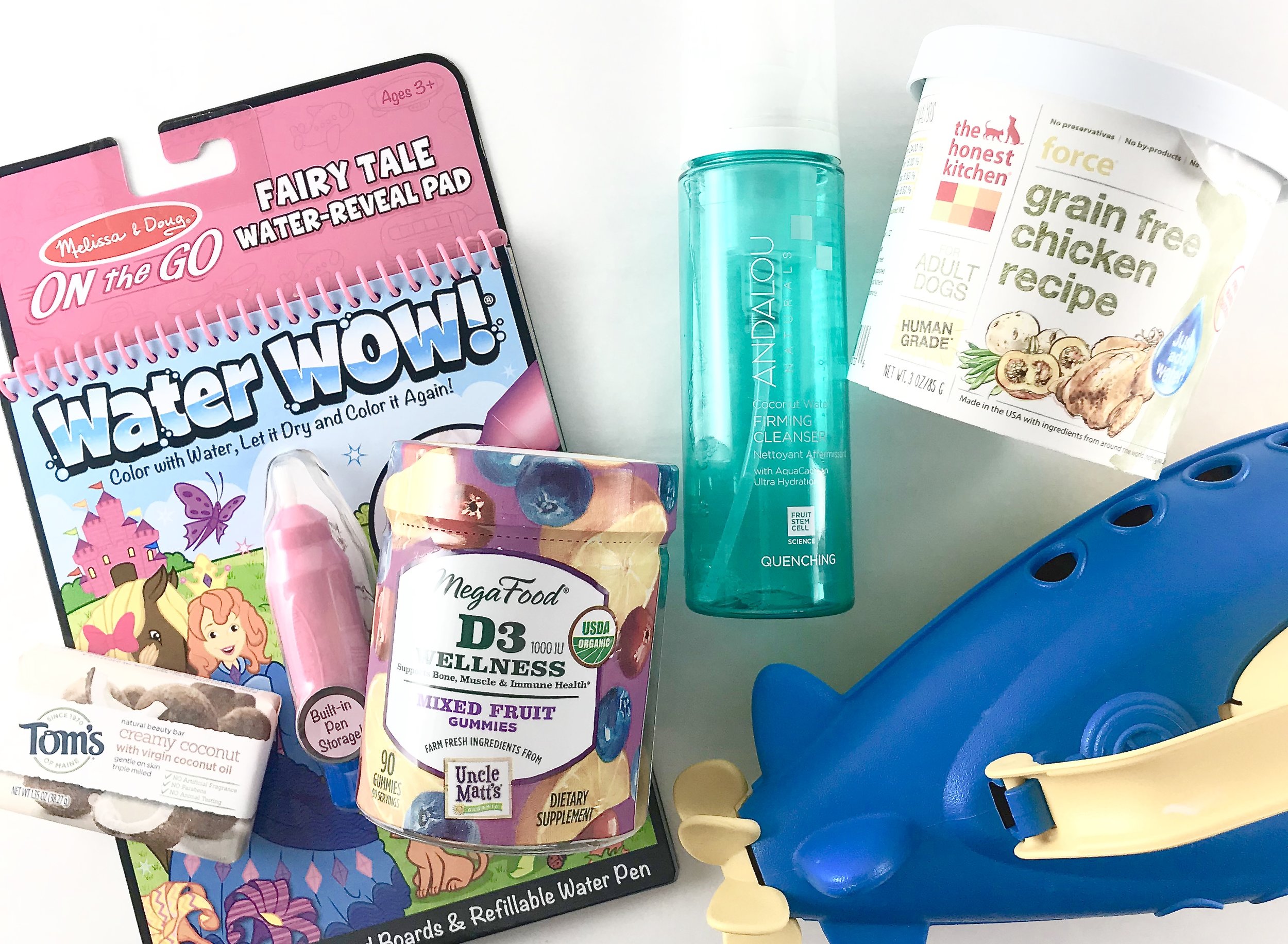 This post was sponsored by Sprouts Farmers Market. All thoughts and ideas are my own.
What's on your weekly grocery list? Ever wondered what things you should buy at the grocery store that aren't food? If you're only buying food at the grocery store, then you may be missing out on some great deals.
Last month, I was invited by Sprouts Farmers Market to attend SproutsFest up in Dallas, and got the opportunity to walk through their annual table top show. Over 500 vendors that sell products in Sprouts all ready to show off their latest and greatest products that will be sold in Sprouts stores nation wide. Obviously, there were tons of food and grocery vendors there, but I was shocked just how many vendors were there that didn't sell food. Everything from clothing, to beauty, to paper goods, to supplements, to pet care.
(See more of my trip to the Sprouts headquarters in Scottsdale, AZ and my time in Dallas at SproutsFest here.)
So here are some things you should buy at the grocery store that aren't food… it'll save you time and money! Most of these products, if bought at specialty stores, often cost way more. Because of the nature of a grocery store, they may be able to offer some great deals on otherwise more expensive products. And hey, as a working mom, if it means one less store to have to go to, I'm all in!
---
7 Things you should buy at the grocery store:
Skincare
The great thing about Sprouts is they're basically the perfect blend between a high end specialty grocery store and a conventional grocery store. Think: all the specialty products you'd normally assume you can only find at one store, but at conventional grocery store prices. This means you can also find come amazing high end natural skincare products at very affordable prices.
I'll be the first to admit I'm not super knowledgable about skincare (or beauty) products, but about three years ago I started on a journey to clean up all of the skin, beauty, and household products in our home. I have bounced back and forth between different face washes and finally accepted that at the age of 32, maybe I needed to look into some night cream or wrinkle cream, ha!
In June when I got to travel to Scottsdale, I was introduced to Andalou Naturals, and I've been hooked ever since! Holy cow… talk about a vacation for your face!
Here's the products I've been using:
Coconut Water Firming Cleanser (to wash my face in the morning and before bed)
Coconut Milk Firming Serum (on my neck before bed)
Coconut Milk Youth Firm Night Cream (on my face before bed)
And they have a whole new line made with hemp stemp cells, called CannaCell that I'm super eager to try!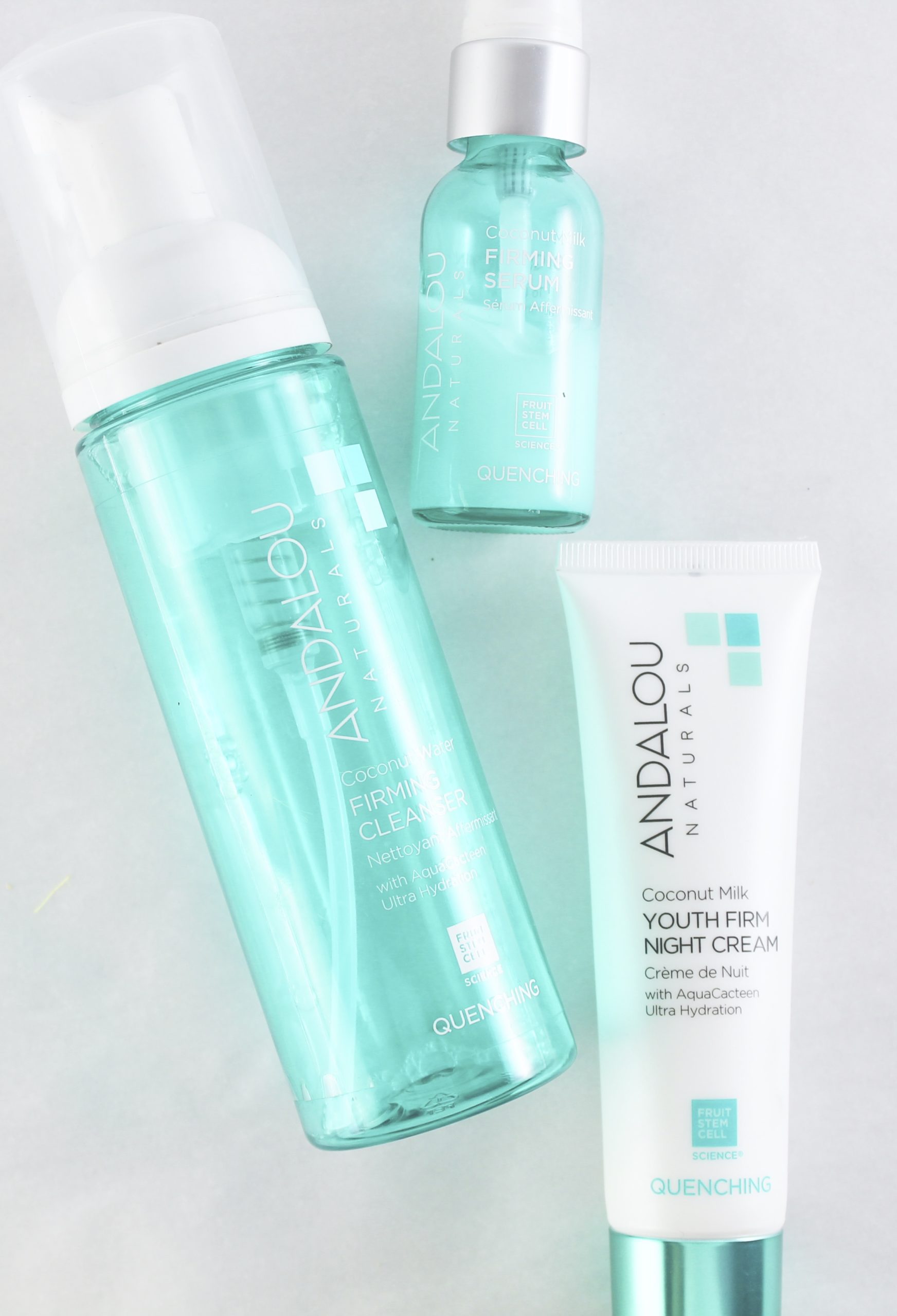 ---
Bodycare
Ok, so I should probably have just called this one deodorant, because that's what I'm going to talk about, but pretty much all body care products are going to be cheaper at the grocery store than at specialty stores… and again, the beauty of Sprouts is you get super high end, natural products at a competitive price.
So let's chat deodorant… I live in Houston. It's hot, and it's humid. And I wear natural deodorant about 8 months out of the year… But for June through September, I stick to the conventional (and yes, horrible for you) deodorant and antiperspirants, because holy sweaty, stinky armpits.
But anyways… for the other 8 months out of the year I stick to natural deodorants. Sprouts has several good quality options, and I've honestly used quite. a few of them but have never landed on a favorite. What's your favorite natural deodorant? (Leave a comment below and tell me!)
---
High quality pet food
In case you missed the announcement over on Instagram, we're getting a dog!! Not until later this fall, but it's happening!
Our last dog was actually mine from before my husband and I were engaged. He was some sort of chihuahua/dauchsand mix and was the best little dog, but didn't react well to a baby being introduced to the mix and sadly we had to give him to another family when my oldest was about 10 months old. Before that though, we found out he had a kidney issue that required some seriously high quality (and expensive!) food. So I'm very familiar with making sure we feed out pets the same level of high quality food that I feed the rest of the family.
At SproutsFest, I got the opportunity to chat with the folks from The Honest Kitchen and learn about their human grade pet food. (Most pet food on the market is considered "feed garde" and not fit for human consumption. The Honest Kitchen has everything from eggs and salmon to pumpkin and parsley… aka, real ingredients! And one of the best things I was impressed with was the retail price at Sprouts… much more affordable than going through a vet or a specialty pet store.
You can check out all the other pet food brands Sprouts carries.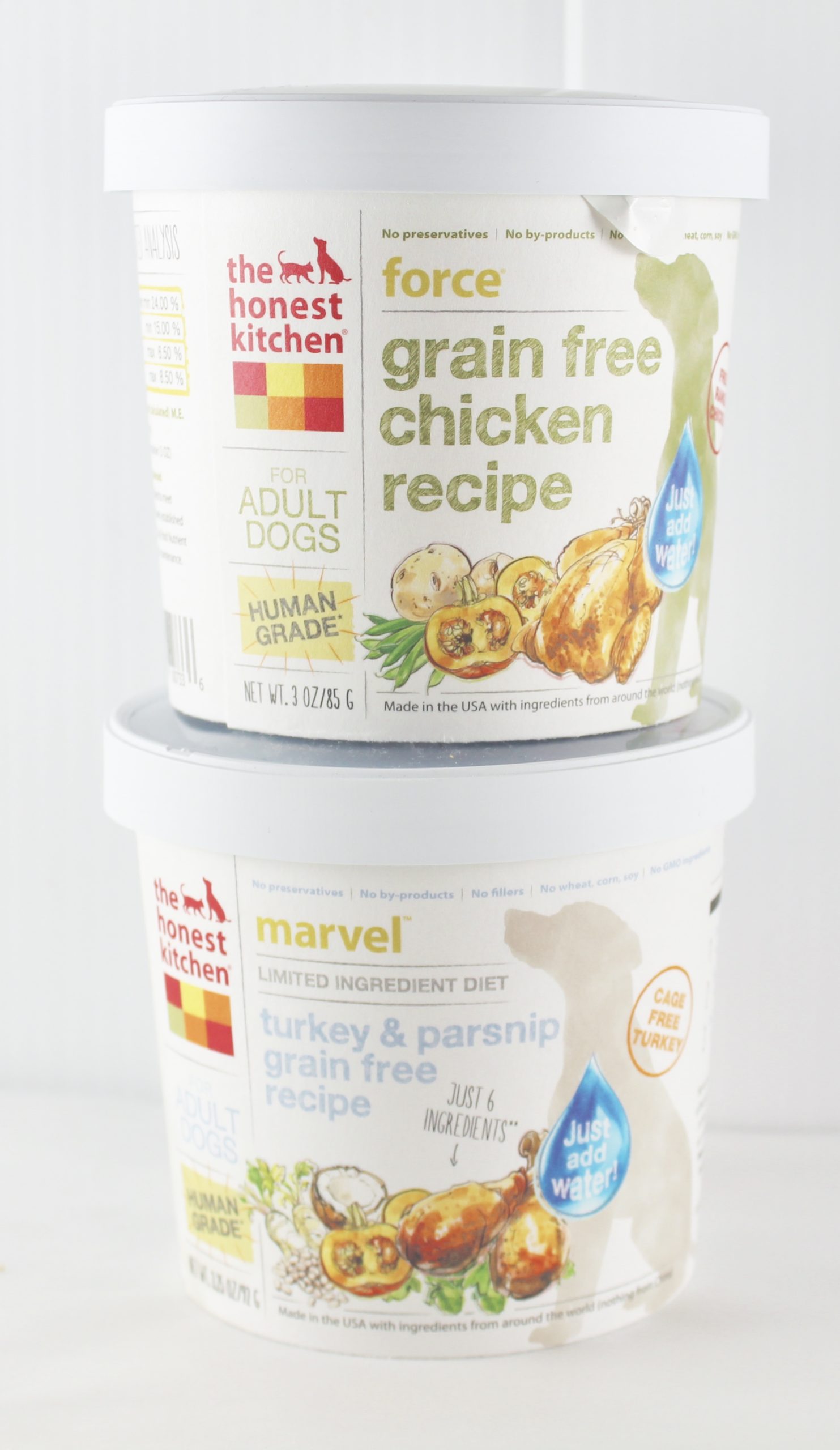 ---
Supplements
Now, you can't assume that all supplements at all grocery stores are ok to buy. Some brands sold at conventional grocery stores aren't good quality and I wouldn't recommend buying them. This article is not the time to dive into what exactly to look for in your supplements… but I can say that shopping at a store known for only selling higher quality supplements, like Sprouts, is a must. And, what's even better is that 4x/year (yes, you read that correctly… FOUR times each year) the entire vitamin and body care department (including all the body care and beauty products) is 25% off! I mean, no one else offers sales like that as often as Sprouts does.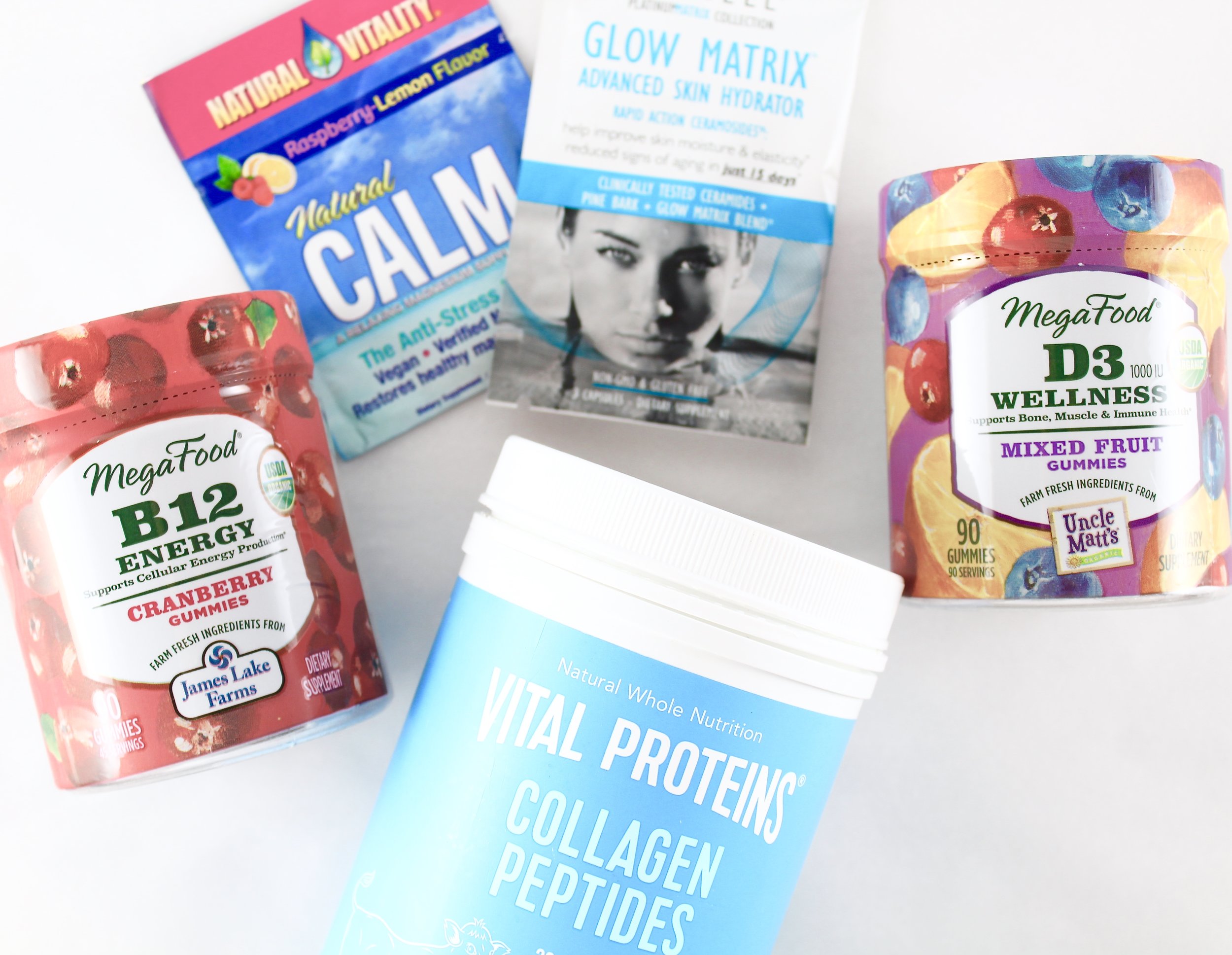 ---
Kitchen tools
Whether it's a pizza cutter, a slotted spoon, or a spatula, you can almost always find a good deal on kitchen tools at the grocery store. Some stores even carry small appliances too. Make sure to check your local store before heading out to a specialty store.
---
Cleaning supplies
Almost every grocery store carries some form of cleaning supplies, and I think most people know to grab these while you're at the grocery store, but one thing I love about Sprouts is the lower prices on higher end cleaning options. Their own Sprouts Brand offers everything from dish soap to hand soap to all purpose cleaner.
Check out some of the Sprouts cleaning options (and prices).
---
Toys
The average conventional grocery store has a toy aisle that I avoid like the plague and try to distract my own kids from at all costs. Usually filled with cheap, plastic toys that are over-priced and definitely not needed in our playroom.
At Sprouts though, I've noticed a good selection of higher end options like, Melissa & Doug and Green Toys. My girls love the Melissa & Doug puzzles and Water books. And the sweet folks at Green Toys sent me home with a fun little submarine for my girls and some non-toxic green dough after SproutsFest! (Also fun fact: they totally saved me on this one because I had promised the girls I would come home with a fun surprise for them, but fully intending to just stop at a gas station on the way home and grab something for them, ha!)
The only other place I've found higher end toys like this at an equivalent price is Half Price Books… and like I said in the beginning of this article, this mama most definitely does not have time to head to another store, so grabbing everything all at one place saves me time and money, yet again.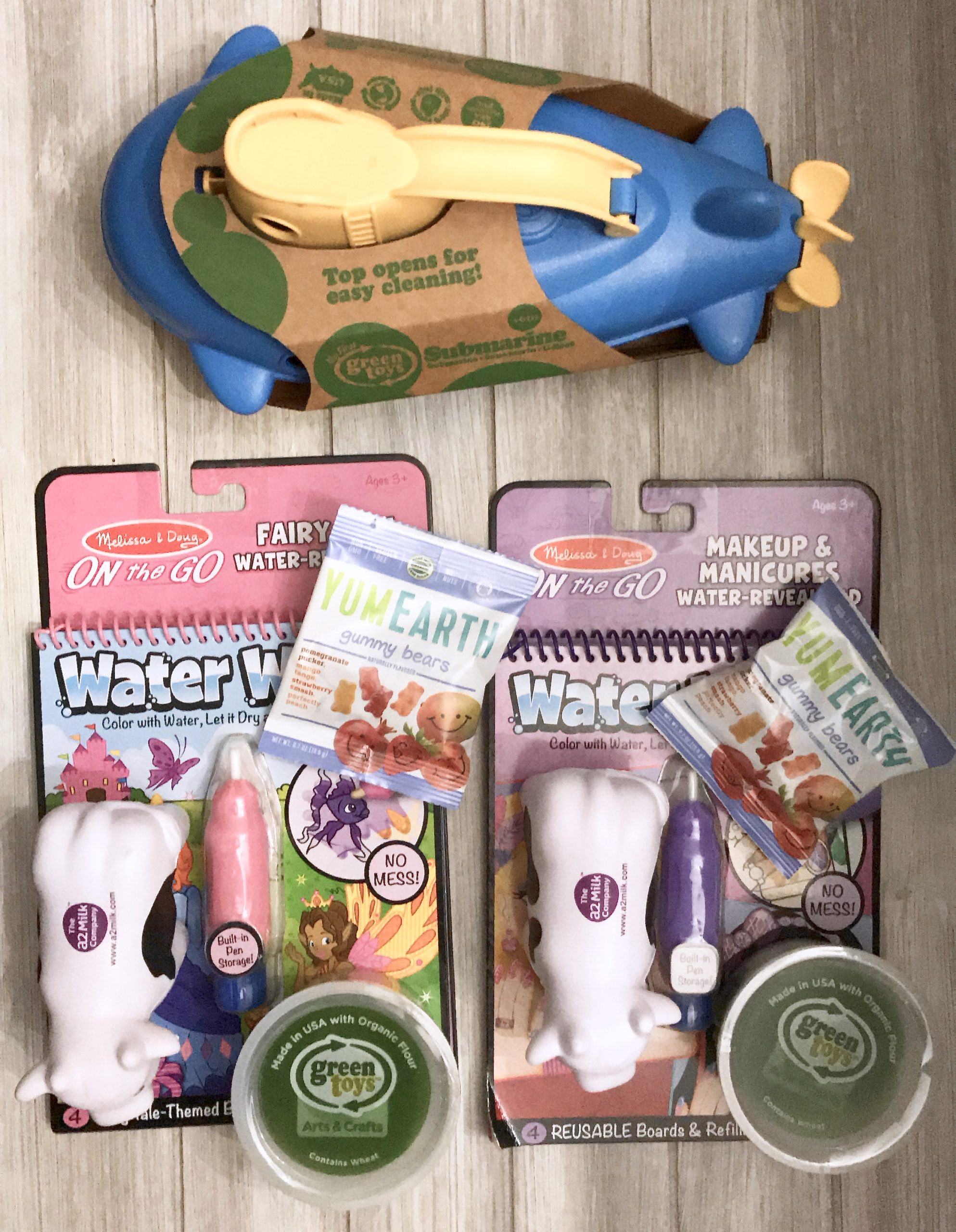 ---
What would you add to this list? What things should you buy at the grocery store that aren't food? Tell me in a comment below!
---