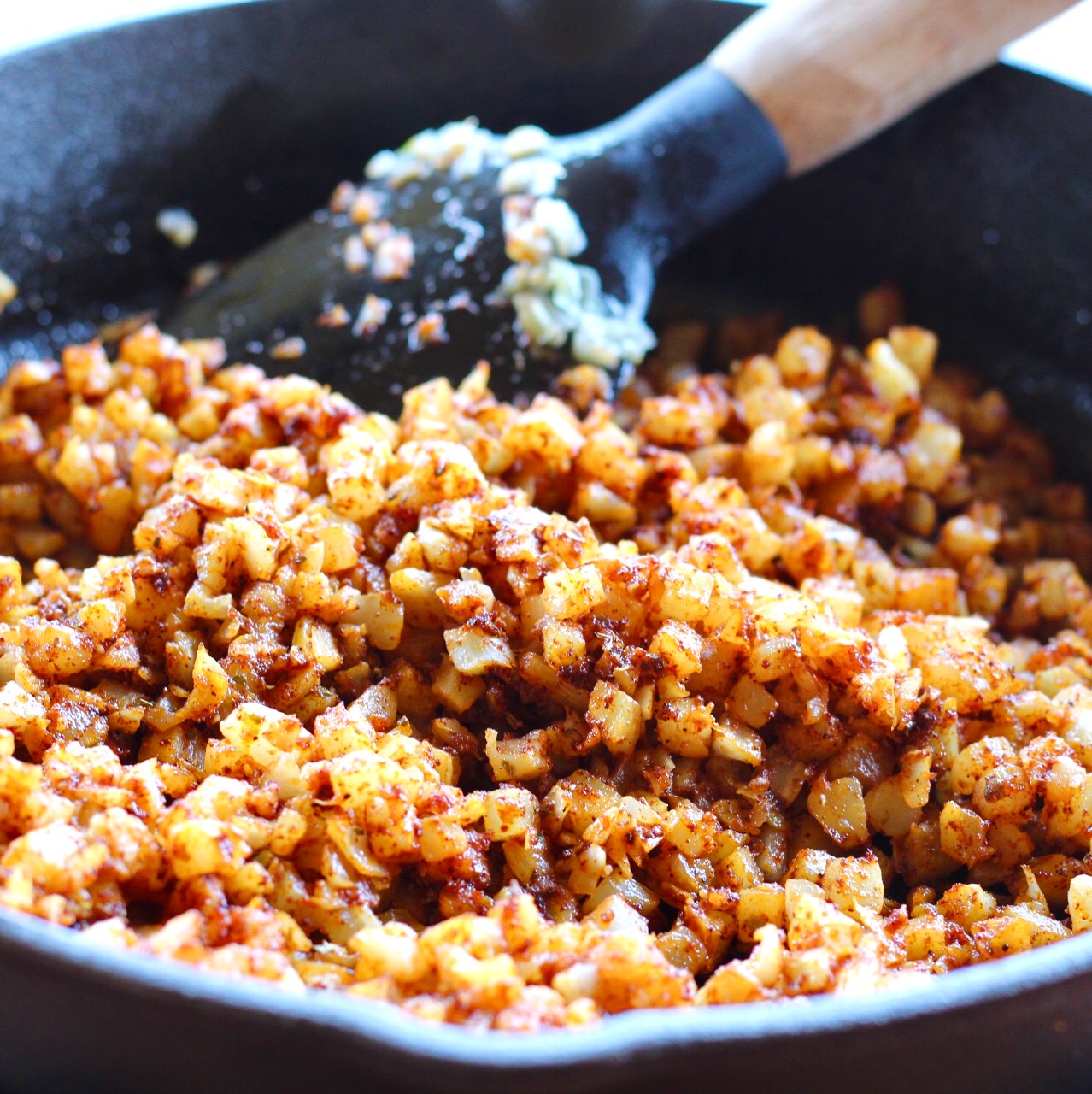 I grew up in Texas. I still live in Texas. and I love all things Texas… Including this amazing little thing we have called Tex Mex (cue praise hands emoji).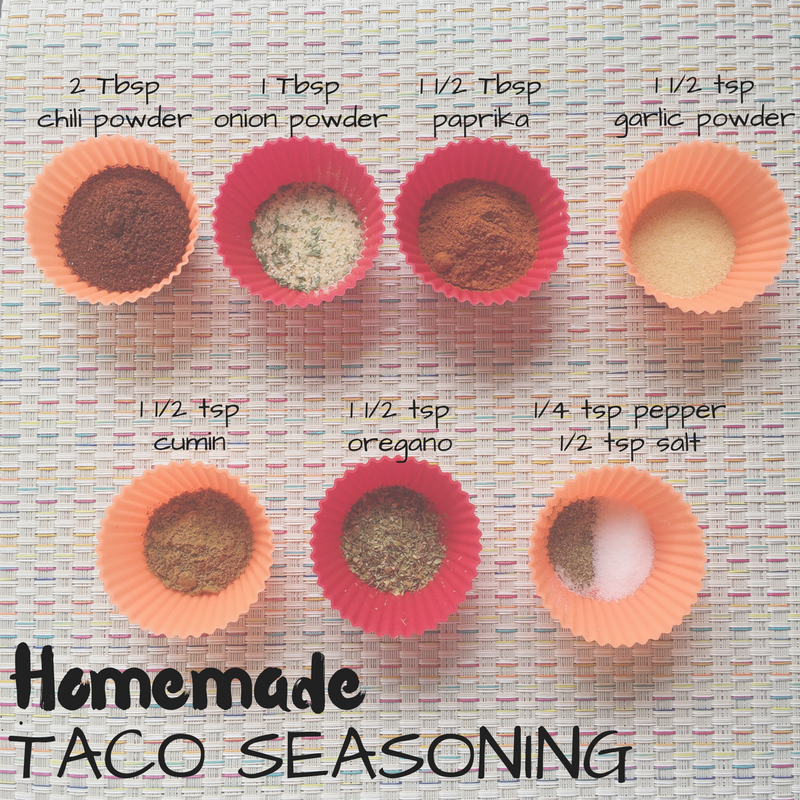 I remember being on vacation with my family when I was a kid. I think I was in middle school. We went to a Mexican restaurant in California, and my brother ordered queso. They looked at him kind of funny, but then walked off and we didn't think anything of it. Two minutes later the waiter came back with shredded cheese… SHREDDED CHEESE y'all. Like really?! And that's the moment I realized how awesome our food down here is 🙂
If you don't think delicious melty queso dip, the perfect refried beans, and some amazing (probably fried) rice, when you think of Mexican food… you need to get down to Texas and I'll take you to my favorite Mexican (Tex Mex) restaurant.
BUT… since it's not exactly healthy for me to eat Tex Mex all day, everyday, this Mexican Riced Cauliflower is the next best thing. It uses my homemade taco seasoning mix and pairs perfectly with some re"fried" beans.
---
Mexican Riced Cauliflower
Chosen Foods avocado oil*
5 cups riced cauliflower
2 Tbsp homemade taco seasoning (see image above)
In a large skillet (I use cast iron), heat avocado oil over medium heat. Add riced cauliflower and saute for 10-15 minutes until it begins to brown. Remove from heat and stir in taco seasoning.
*Use code milknhoney20 for 20% off on chosenfoods.com