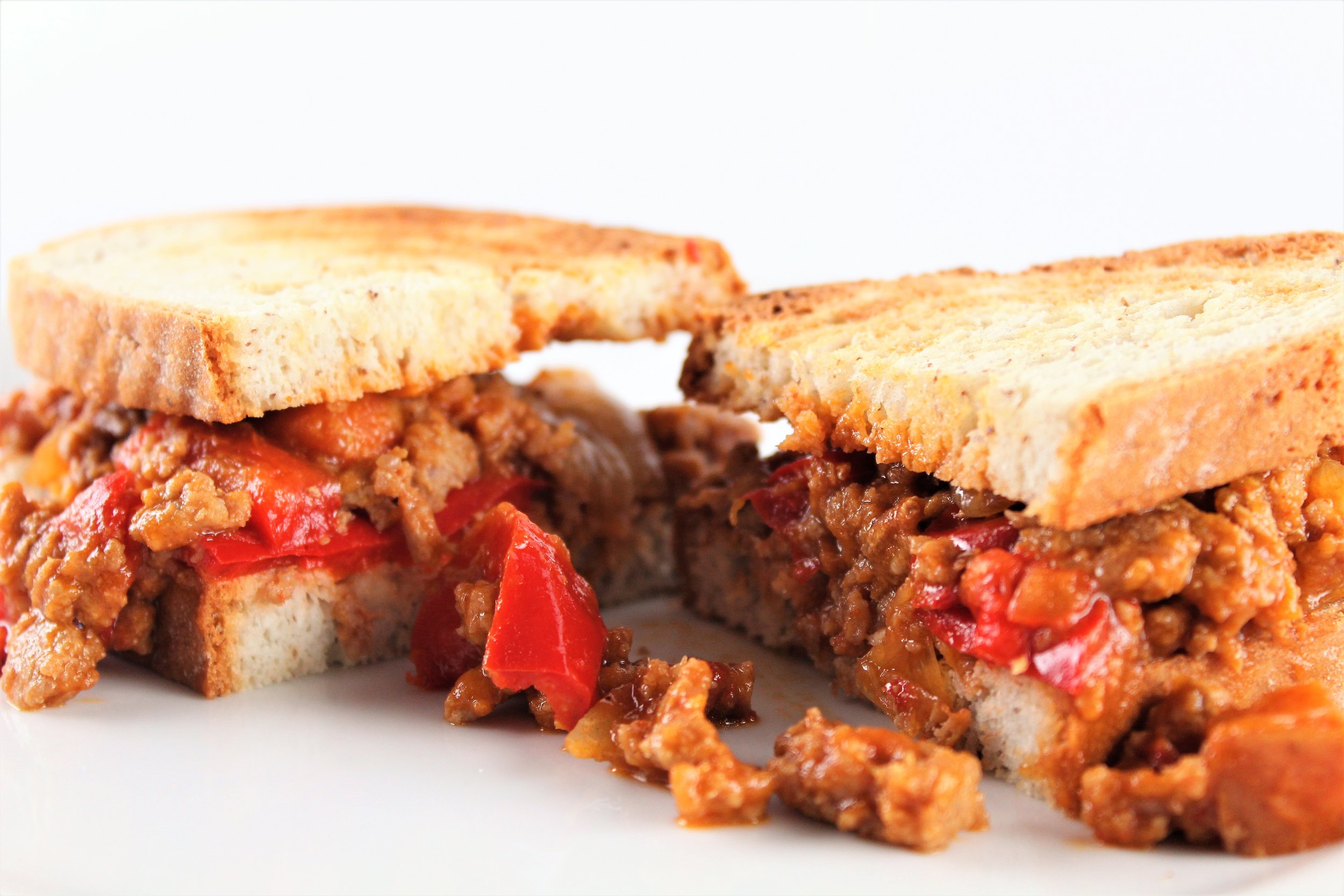 Quite honestly, I'm not a big fan of sloppy joes… but my husband is. SO, when he came home from work one evening and saw that I'd made these Turkey Veggie Sloppy Joes, he was just a tad bit excited (and may or may not have done his own version of a happy dance, ha).
And if you're not into sandwiches, that's ok! You can serve the turkey/veggie mixture on top of a salad, with quinoa, or even over a sweet potato!
This is a great meal to make on the weekend before the week gets started. It makes 8 adult servings and is perfect for leftovers on those busy week nights!
---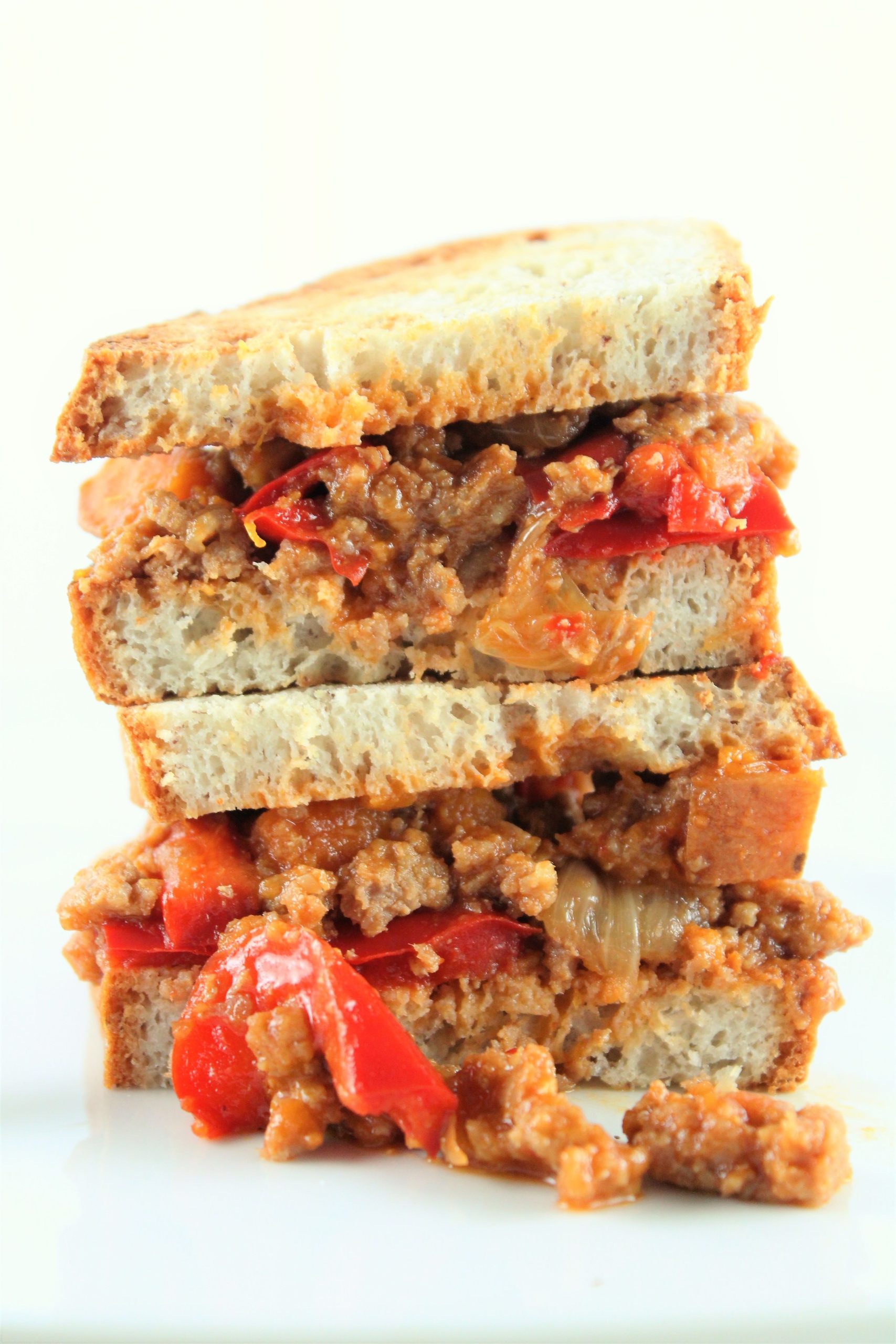 Turkey Veggie Sloppy Joes
Yield: 8 adult servings
1/2 yellow onion, sliced
1 medium sweet potato, diced
1 red bell pepper, sliced
Avocado oil
1 pound ground turkey
3/4 cup water
3/4 cup preservative free ketchup
1 dash Worcestershire sauce
3 Tbsp coconut sugar
1 tsp Dijon mustard
1/2 tsp salt
1/4 tsp black pepper
Serve with: Hamburger buns, bread, quinoa, greens, sweet potato, etc.
Heat a large skillet over medium heat. Saute the onion, sweet potato, and red bell pepper in avocado oil for 10-15 minutes until soft and starting to brown.
Add the ground turkey to the pan and cook until no longer pink, breaking up the meat as it cooks.
While the turkey is cooking, combine the remaining ingredients in a bowl and mix with a whisk until combined.
Once the turkey is cooked through, add the sauce to the veggies and turkey and mix to combine. Let the mixture simmer for 15 minutes (with the lid off). Serve as desired, and enjoy!