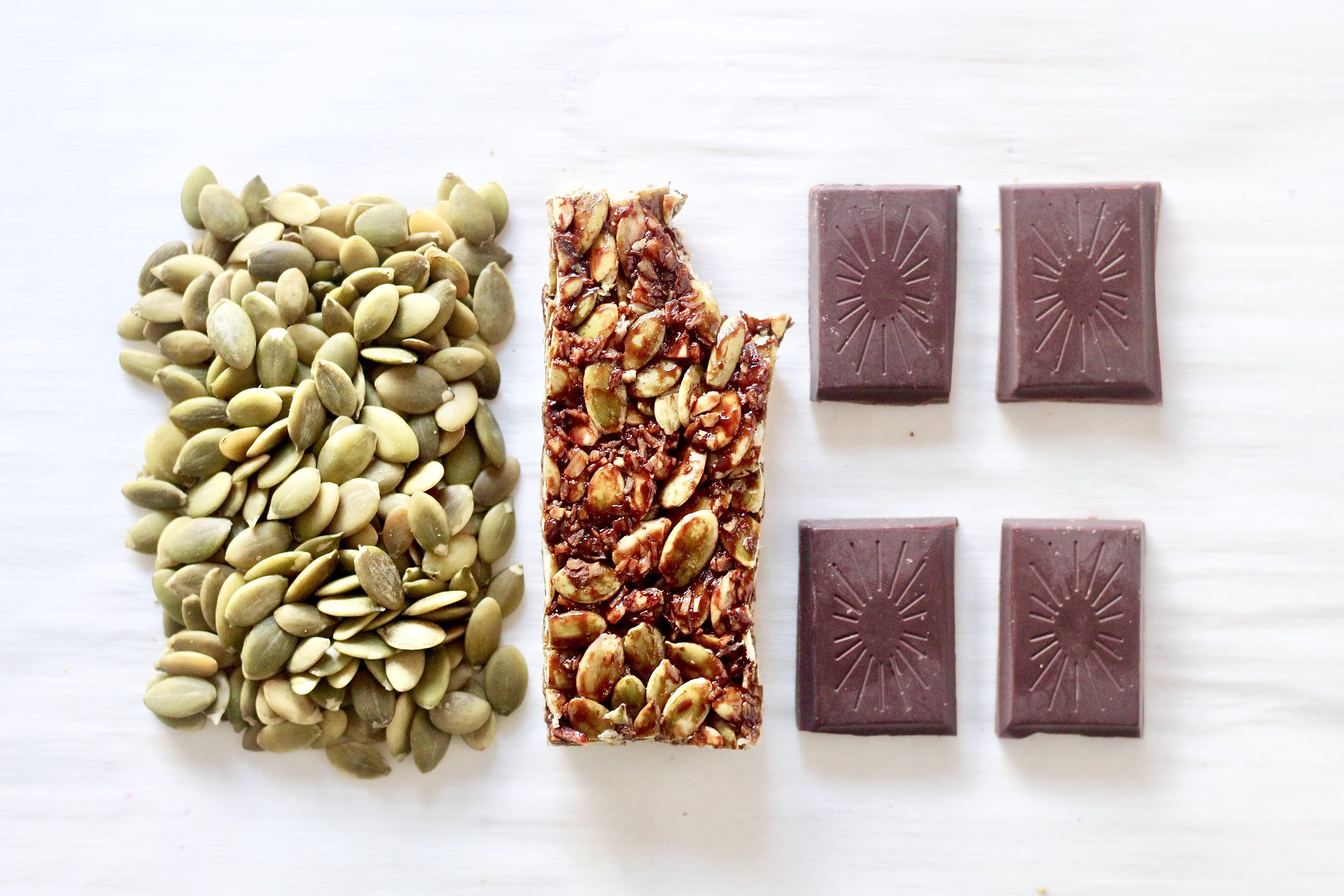 This post about Magnesium: what it does, how much you need, and what foods have it, was sponsored by Health Warrior. All thoughts and ideas are my own.
---
Magnesium has been in the news a lot recently and seems to be high on the list of "trendy" supplements these days. But before you spend your money on another supplement, let's take a look at what magnesium does, how much magnesium you need, and what foods are high in magnesium.
I'll give a brief overview of how much magnesium you need, where you can find it, who is at risk of being deficient, and what it does in our bodies. I've linked to some relevant research studies throughout this article, so feel free to check them out for more information.
Note: This article is not intended to provide medical advice, diagnosis, opinion, treatment or services. This article and the links contained in it provide general information for educational purposes only. The information provided in this article is not a substitute for medical care, and should not be used in place of the advice of your physician or registered dietitian.
---
How much magnesium do you need?
The Recommended Dietary Allowance (or RDA) for magnesium is dependent on age and sex, but ranges from 310 mg/day to 420 mg/day for healthy adults.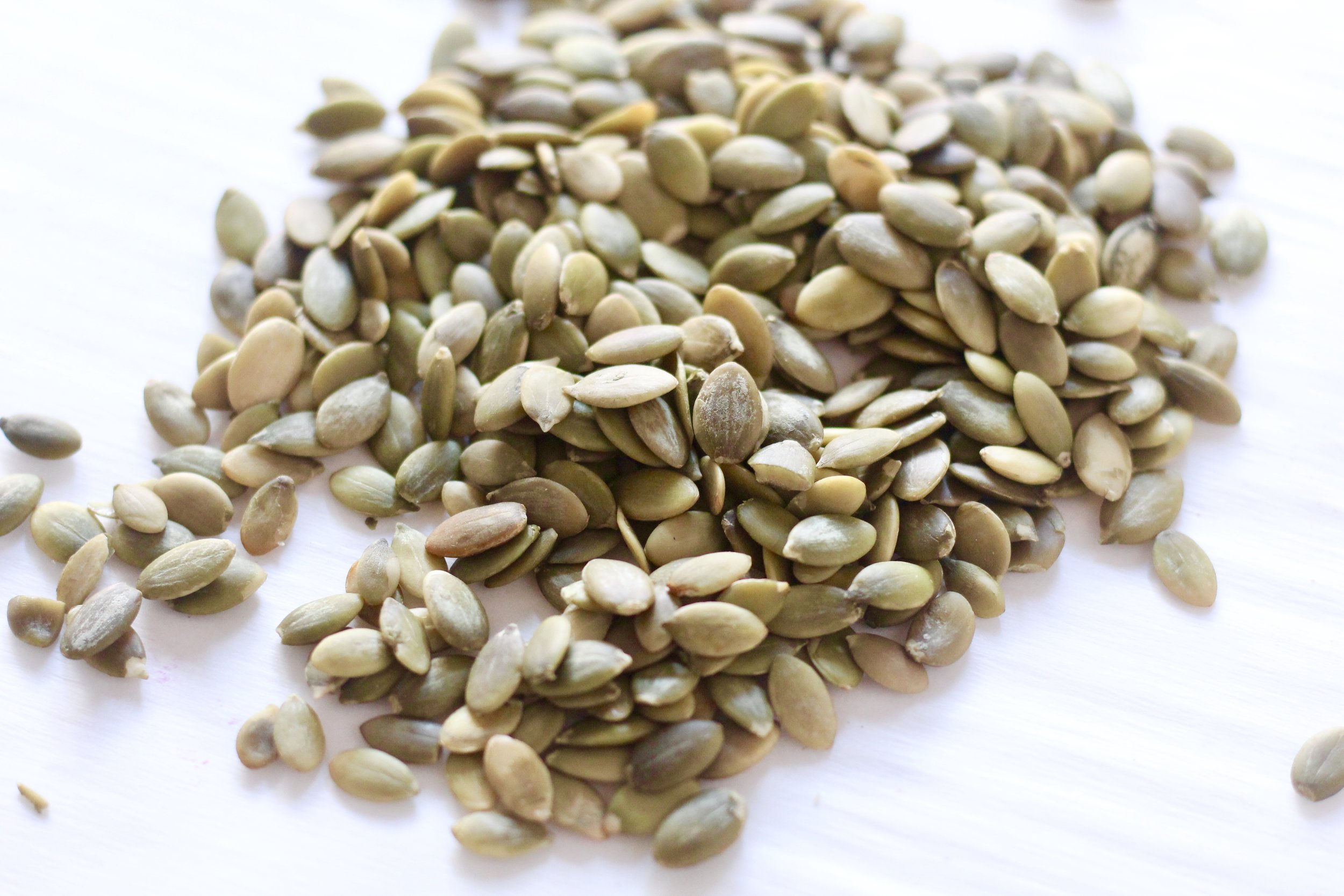 What foods are high in magnesium?
Generally speaking, foods that are high in fiber are also high in magnesium. Some foods high in magnesium include: beans, legumes, whole grains, broccoli, squash, green leafy vegetables, pumpkin seeds, almonds, dairy products, meats, chocolate, and coffee. "Hard" water is also considered a decent source of magnesium.
Here's some common foods and the amounts in them:
1 cup cooked spinach has 157mg

1oz. pumpkin seeds has 168mg

1oz. almonds has 80mg

1 cup of black beans has 120 mg

1 cup soy milk has 61mg

1 cup avocado has 44mg

1oz. dark chocolate 60-69% cocoa has 50mg
With three of the highest magnesium containing foods as the primary ingredients, the Organic Dark Chocolate Coconut Almond Pumpkin Seed Bars from Health Warrior contain 30% of daily magnesium needs!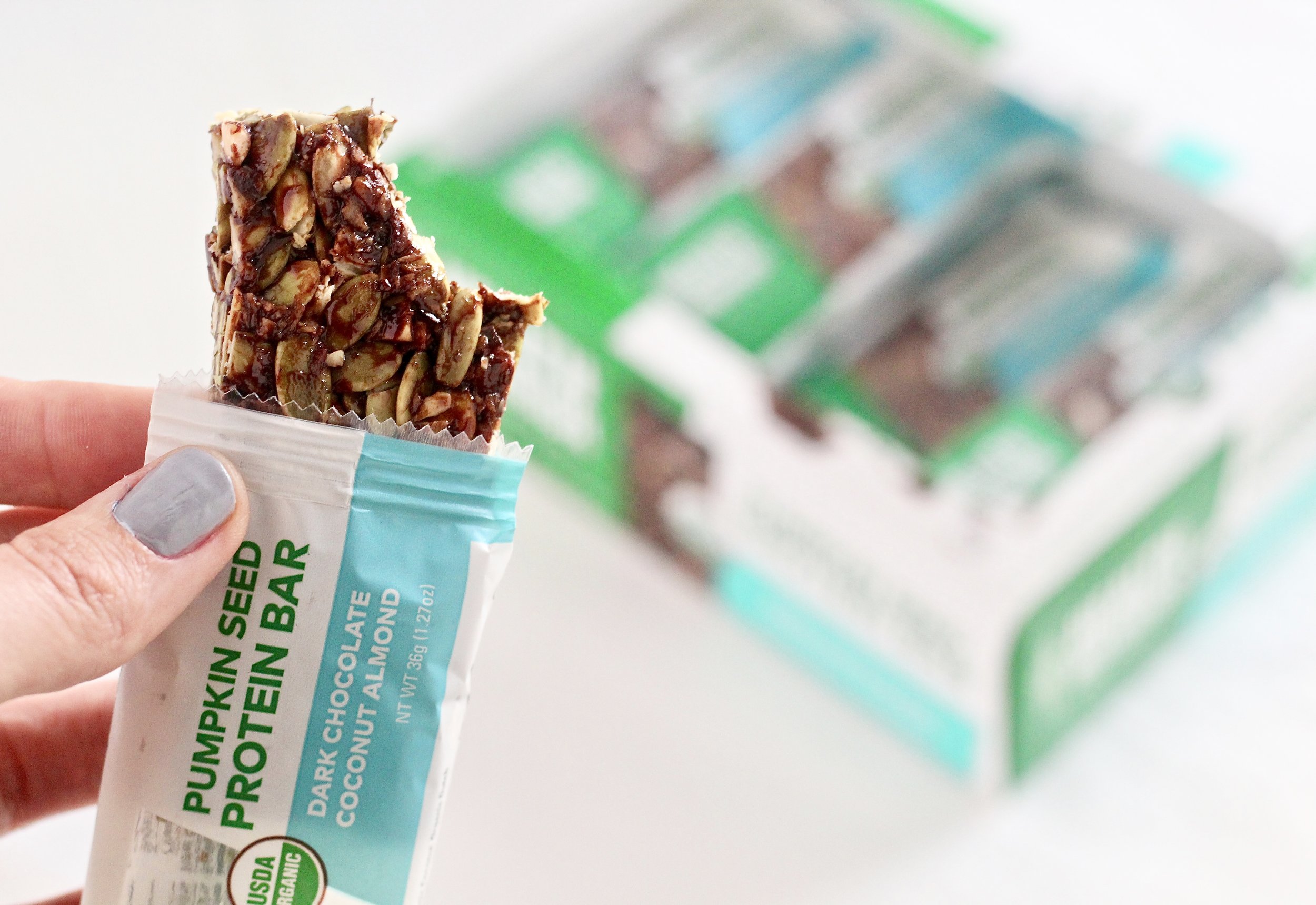 Who is at risk of magnesium deficiency?
Magnesium intake can be low for some people, especially women, and it is estimated that about 50% of people don't consume enough magnesium. In the U.S., magnesium deficiency is more common among African-Americans and the elderly. Magnesium deficiency can be a result of low intake and/or impaired absorption of magnesium in the GI tract; and has been associated with several health conditions: hypertension, atherosclerotic vascular disease, cardiomyopathy, diabetes, and stroke.
Oral supplementation of magnesium is likely considered safe in healthy adults when used appropriately at levels below 350mg/day. Doses above this amount can cause GI distress such as loose stools and diarrhea. Note: Always consult with your physician before starting a dietary supplement. Magnesium supplements can interact with several medications.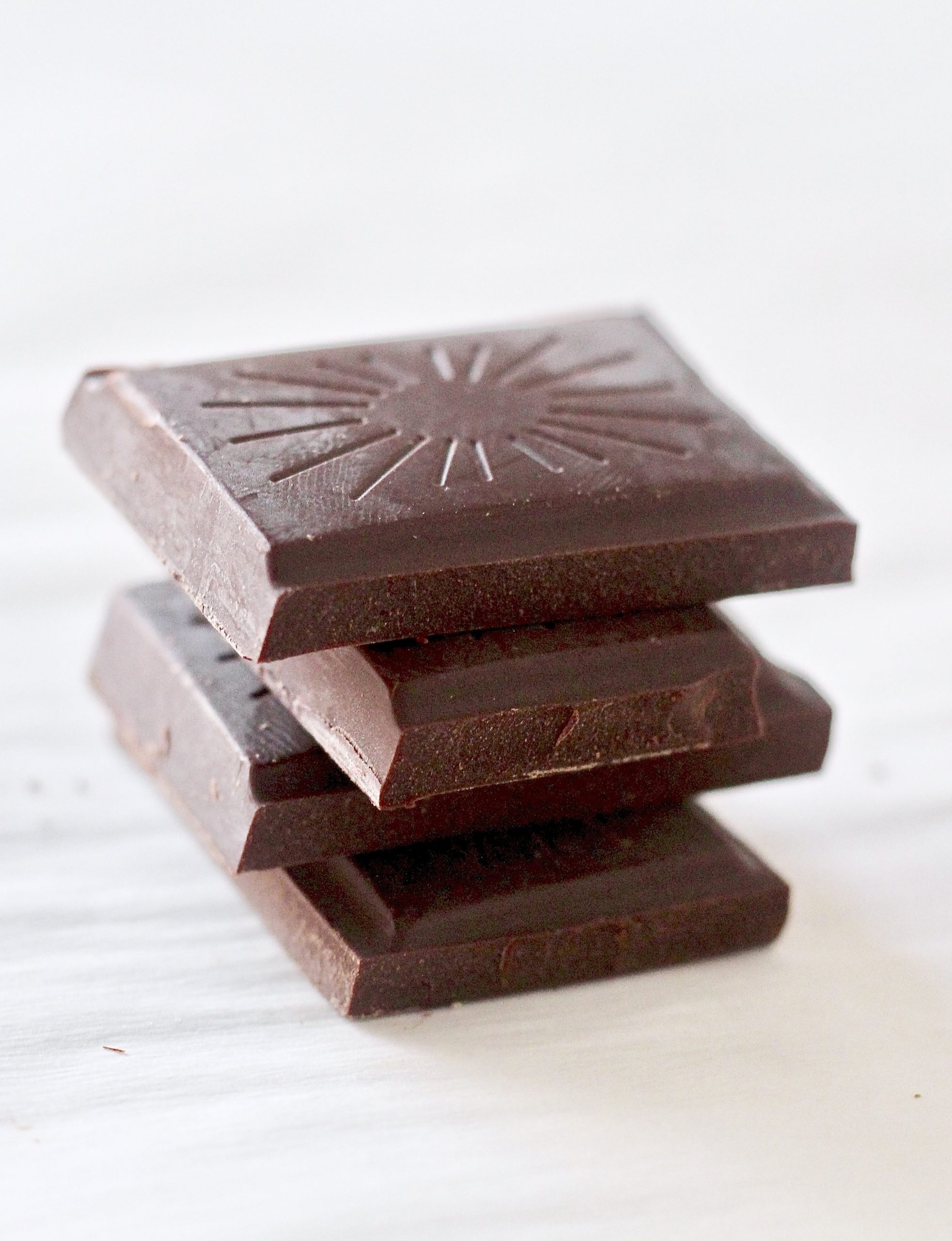 What does magnesium do in our bodies and how can supplementing or adding magnesium-rich foods help?
---
Now that you're fully educated on magnesium, make sure to try out the Health Warrior Organic Dark Chocolate Coconut Almond Pumpkin Seed Bars . Use the code 'milknhoney20' for 20% off on Healthwarrior.com.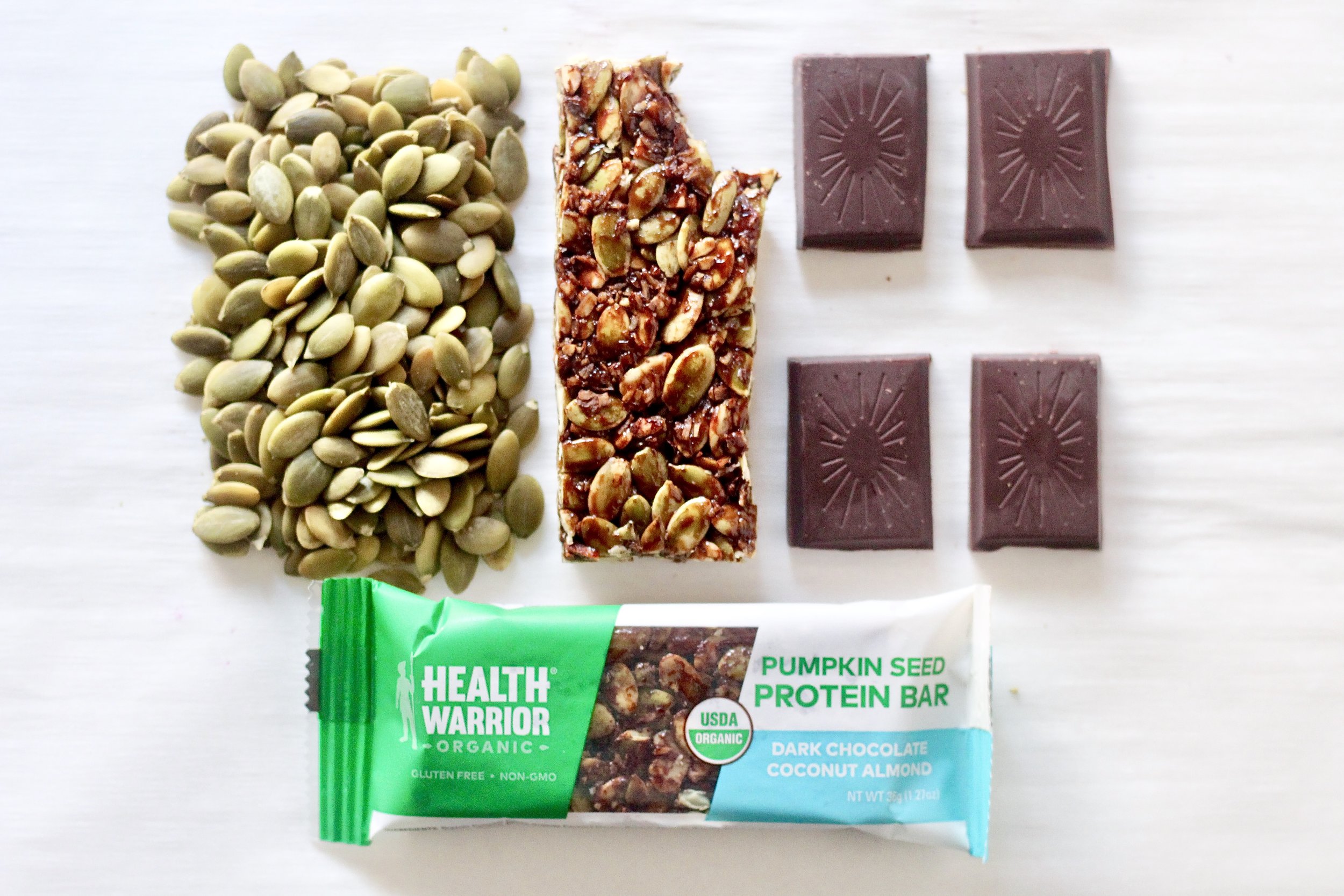 ---