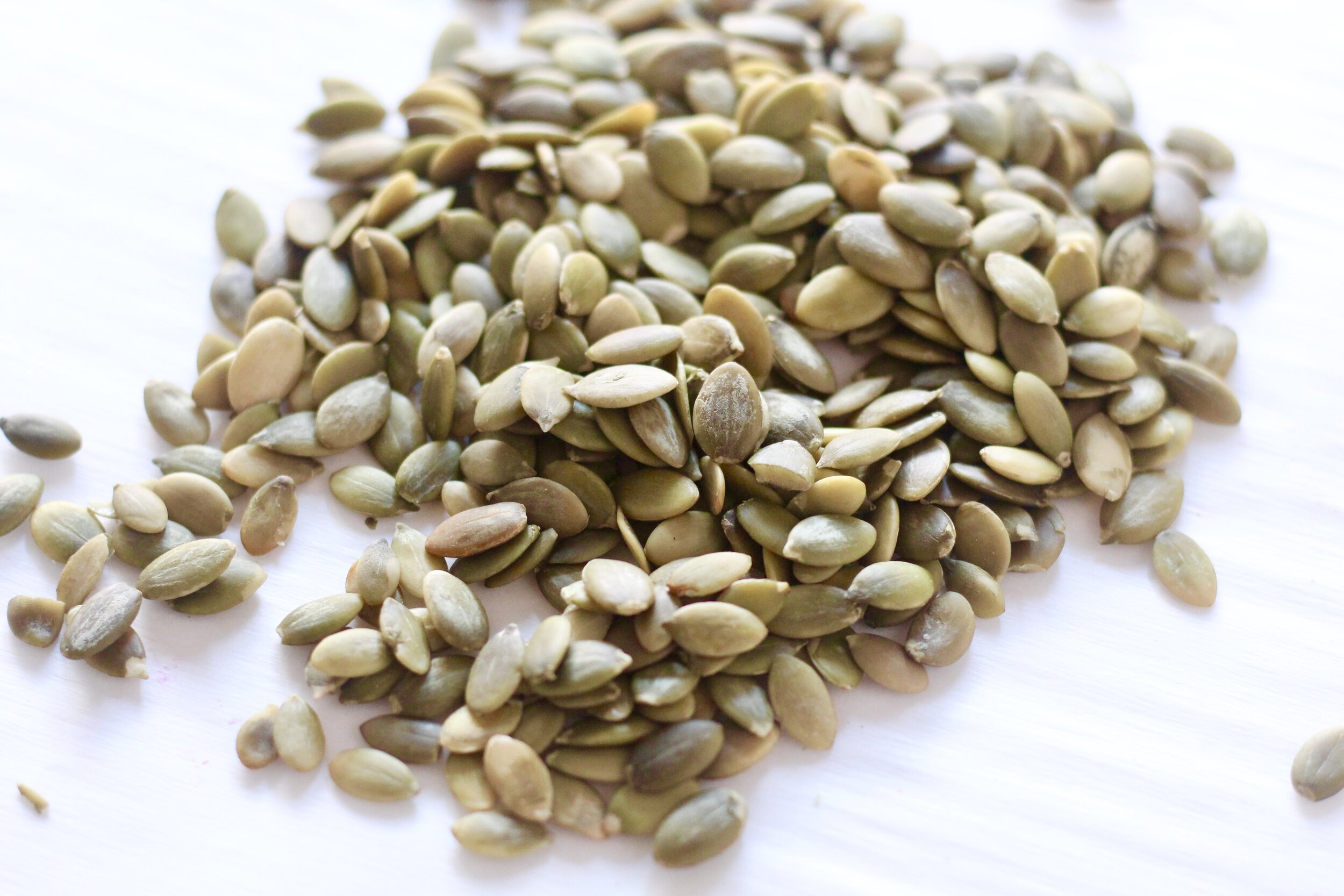 This post about Pumpkin seeds and diabetes: Can pumpkin seeds really lower blood sugar levels? was sponsored by Health Warrior. All thoughts and ideas are my own.
---
Have you ever read about all the health benefits of pumpkin seeds?? It's quite fascinating! They're loaded with health benefits and nutrients that can potentially help a variety of health conditions.
***Remember that this article is not intended to provide medical advice, diagnosis, opinion, treatment or services. This article and the links contained in it provide general information for educational purposes only. The information provided in this article is not a substitute for medical care, and should not be used in place of the advice of your physician or registered dietitian.
When you carve a pumpkin, you may notice the seeds are larger and white. That white coating is actually a shell. Inside that shell is the green seed you're likely used to seeing at the grocery store. 1oz of shelled pumpkin seeds, is a rich source of antioxidants, magnesium, zinc, fiber, manganese, and healthy fats.
One area of research on pumpkin seeds is especially intriguing to this diabetic dietitian: Can pumpkin seeds really lower blood sugar levels? Here's what we know based on pumpkin seed research in the diabetes field: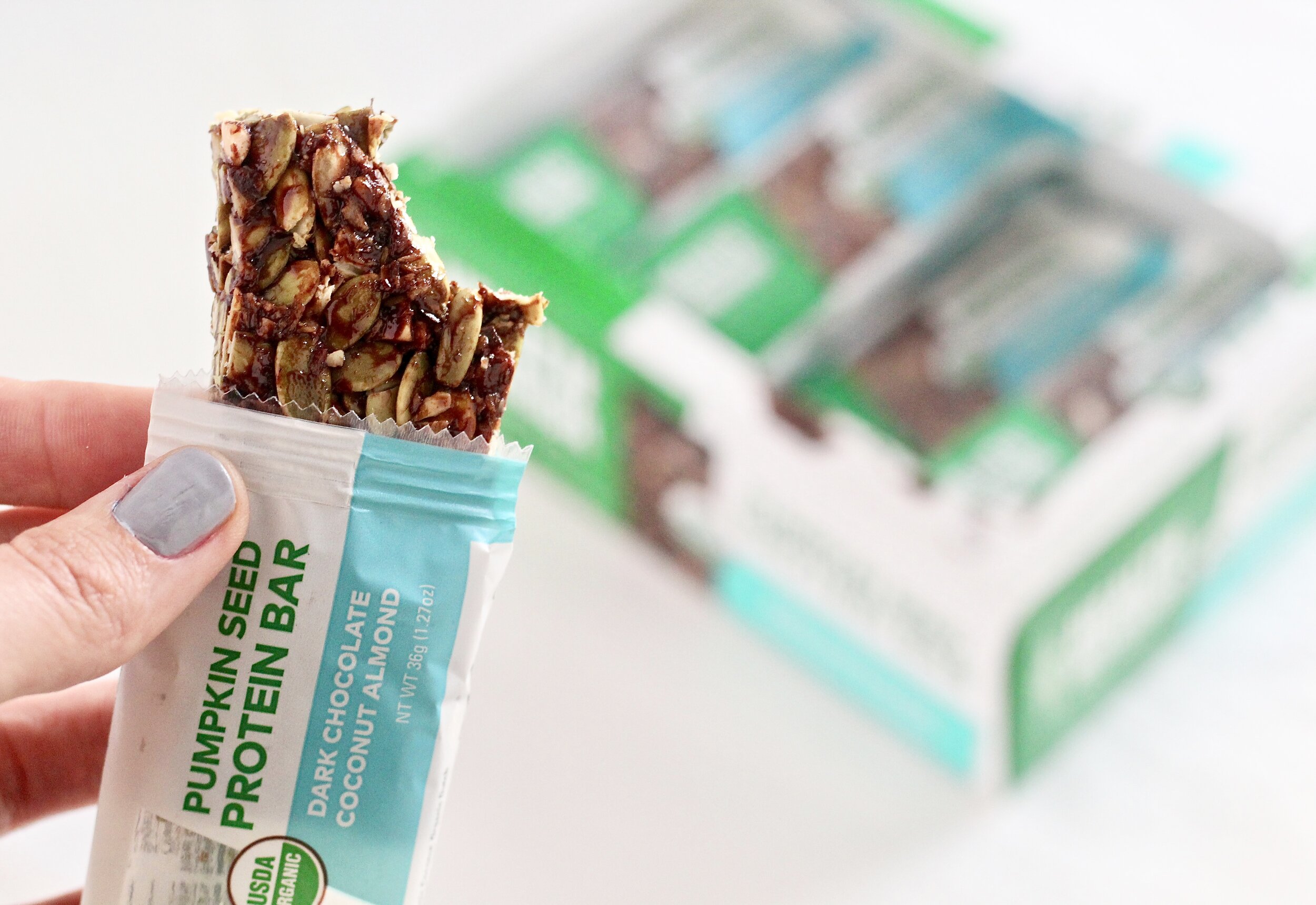 So, can we say that pumpkin seeds will lower your blood sugar levels?
Possibly.
They have many proven health benefits and likely are associated with positive health outcomes for people with diabetes, but more research is needed to confirm the existing studies. I, however, do encourage everyone, diabetic or not, to find ways to add this nutrient power house into your daily routine.
I asked some of my fellow dietitians their thoughts on the topic and here's what they had to say:
"Pumpkin seeds are a great snack for blood sugar control. They are rich in protein and healthy fats which help stabilize blood sugar levels." – Kelli Shallal, RND from hungryhobby.net

"Pumpkin Seeds are a delicious, nourishing allergen friendly snack. They're great on everything from yogurt, ice cream, and cottage cheese, to salads and soups… or even on their own as a snack. Pumpkin seeds are also rich in Zinc which is beneficial to your immune system." -Tracee Brenner, RDN from triadtowellness.com.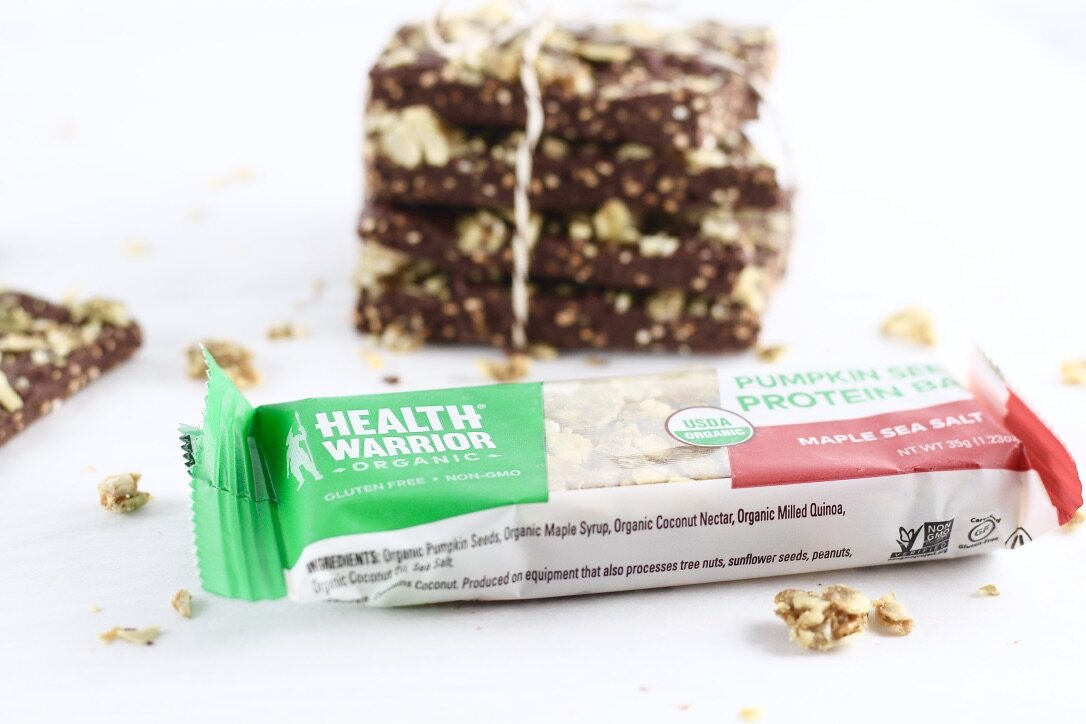 And now that you know these great benefits and how nutrient dense pumpkin seeds are, here's some easy and delicious ways to add them to your day: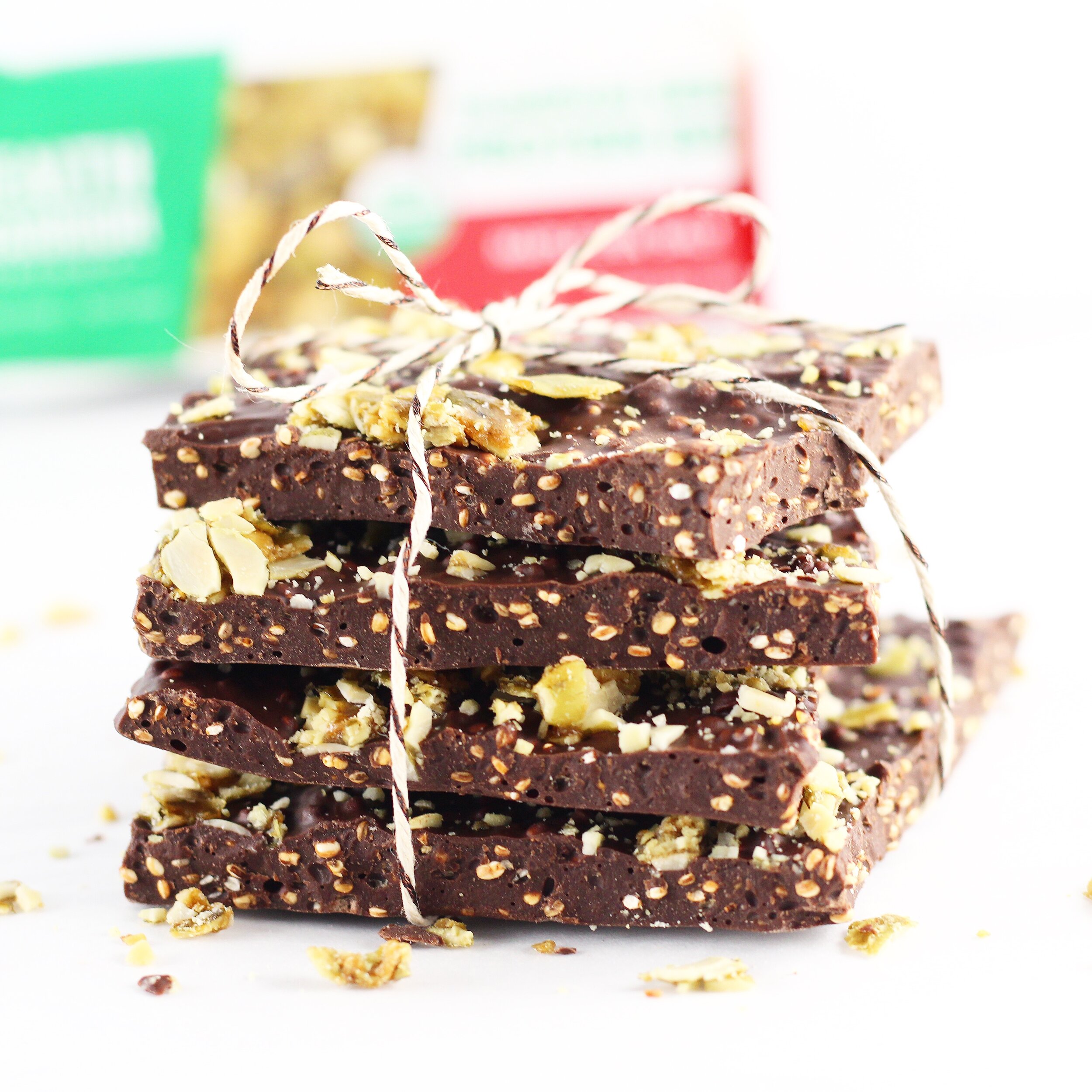 If you want to try out any of the Health Warrior pumpkin seed products, including the Pumpkin Seed Protein Bars and Protein Powder, you can use my affiliate link along with the code 'milknhoney20' at checkout for 20% off on Healthwarrior.com.
---