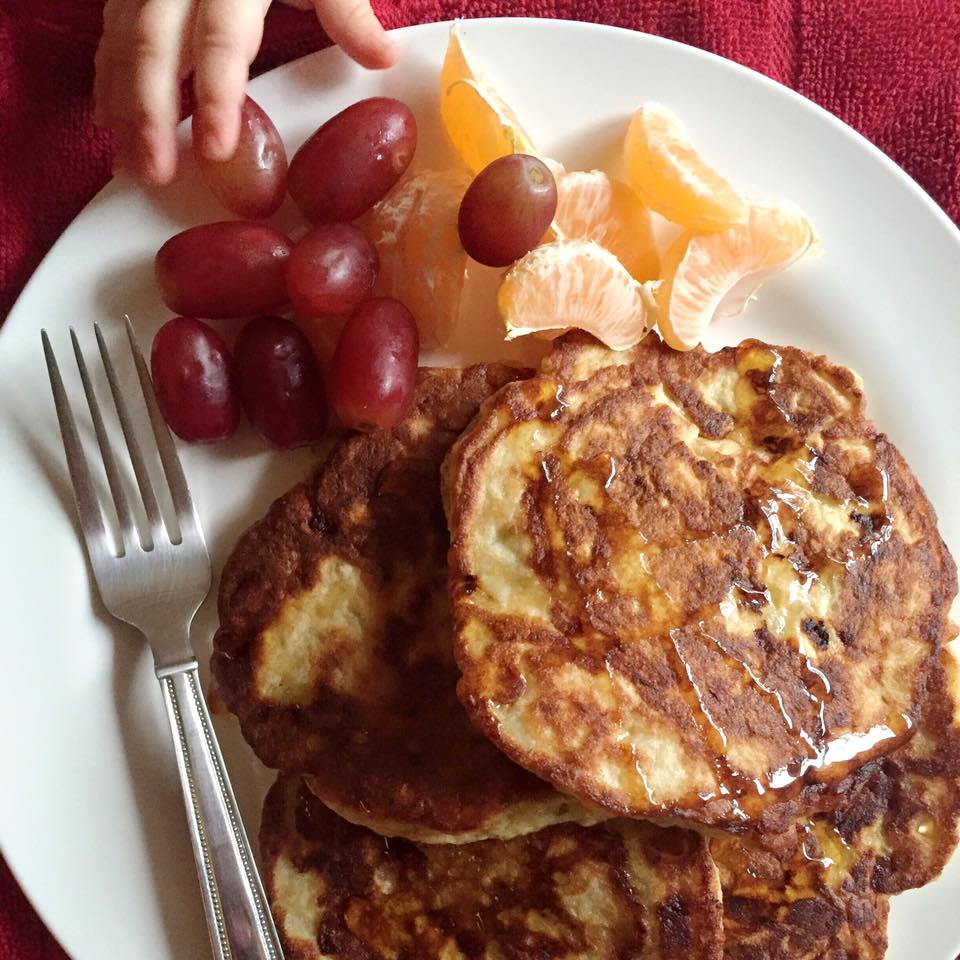 Easy Banana Pancakes
2 medium bananas
2 eggs
1 tsp baking powder
¼ cup whole wheat flour (or a gluten free blend)
3 Tbsp coconut flour
Avocado oil for cooking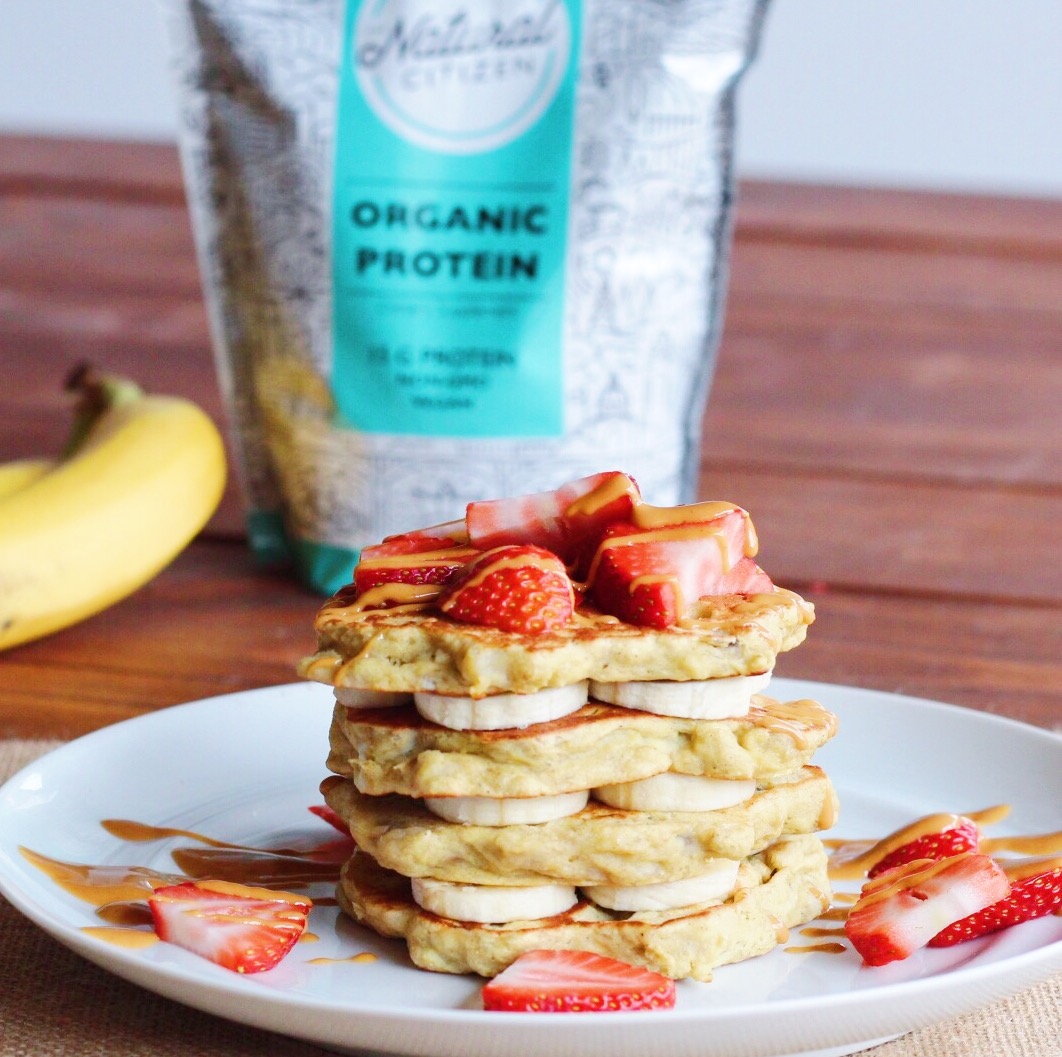 Optional: 2 scoops The Natural Citizen Organic Protein (if using, reduce coconut flour to 2 Tbsp)
Heat a small amount of avocado oil in a skillet. Mash the bananas. Whisk eggs and mix with bananas. Add in flours and baking powder. Mix until well combined. This will make 4 large pancakes. 2 pancakes= 1 adult serving. They cook very quickly once your pan is hot… 2-3 minutes/side tops. We like to drizzle ours with a little peanut butter and fruit on the side.
You can also swap one of the bananas for 1/2 an avocado for a lower carbohydrate pancake!
*Some of the links above are affiliate links.