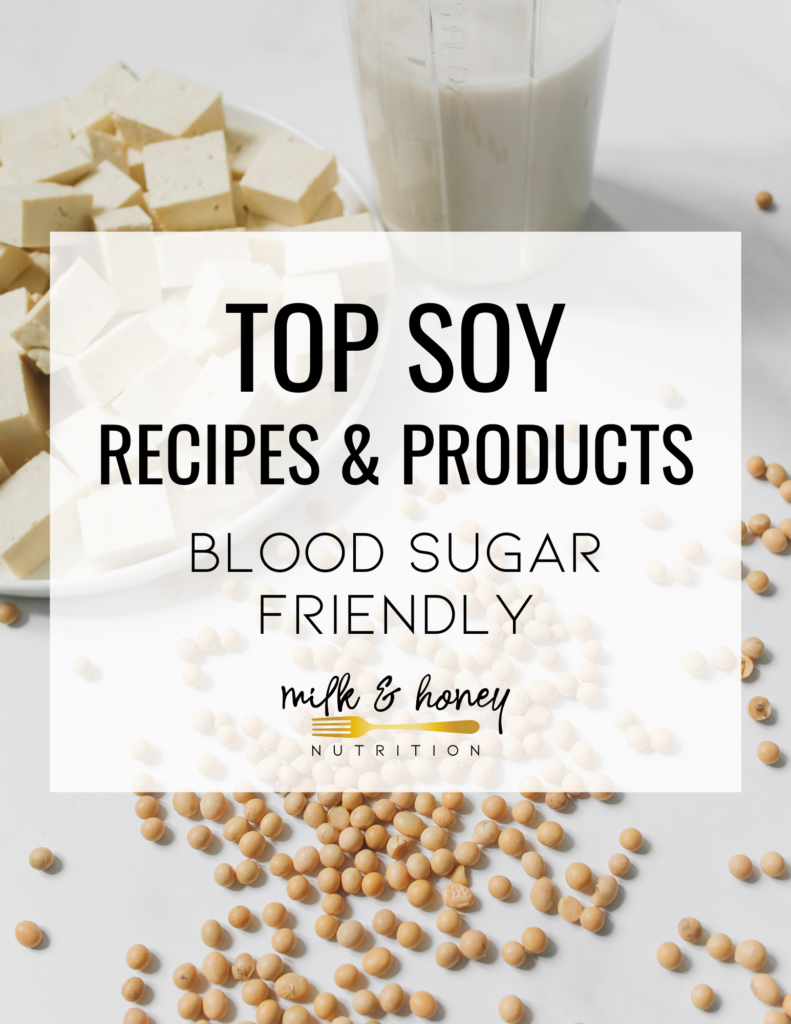 This blog post was sponsored by Soy Connection. 
You may be wondering, can I enjoy soy recipes and products while living with diabetes?
Yes, you absolutely can enjoy some delicious and nutritious soy recipes and foods while managing your diabetes. In this post, we'll cover some basic soy protein sources, yummy recipe ideas, and some of my favorite store-bought soy products.
Soy protein benefits
Soy protein touts the FDA's heart health claim that it may be able to reduce the risk of heart disease. Soybeans also offers folate, potassium and fiber.
Soy protein is similar to animal protein and higher quality than many other plant proteins.
It comes in many forms and can be used in a variety of soy recipes: tofu, edamame, soymilk, textured soy protein, tempeh, miso, and more.
What are the best soy products for blood sugar balance?
Whether you're talking about tofu, edamame or fermented soy products like tempeh, soy-based protein sources can be part of a blood sugar friendly or diabetes friendly eating pattern. Some of my top picks are listed below.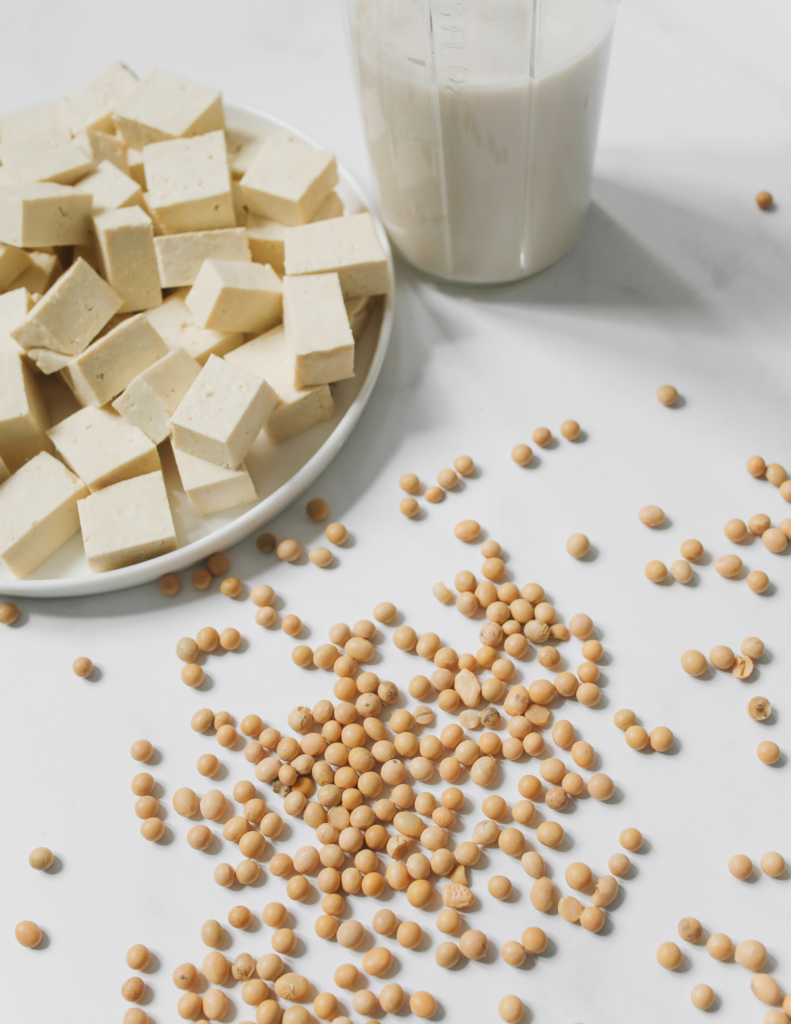 Top soy products list to find at the grocery store and use in recipes
The following soy protein products are available in most grocery stores and are perfect for trying in your favorite soy recipes.
Tofu
Edamame
Soymilk
Textured soy protein (TVP)
Tempeh
Miso
Tofu and diabetes
Tofu comes from the coagulated protein in soymilk. With a texture similar to cheese, it is incredibly versatile and has many applications in the kitchen. You can buy tofu in many forms: baked, smoked, marinated, crumbled, etc. Most grocery stores sell tofu in the produce section or in a "health food" section if they have one.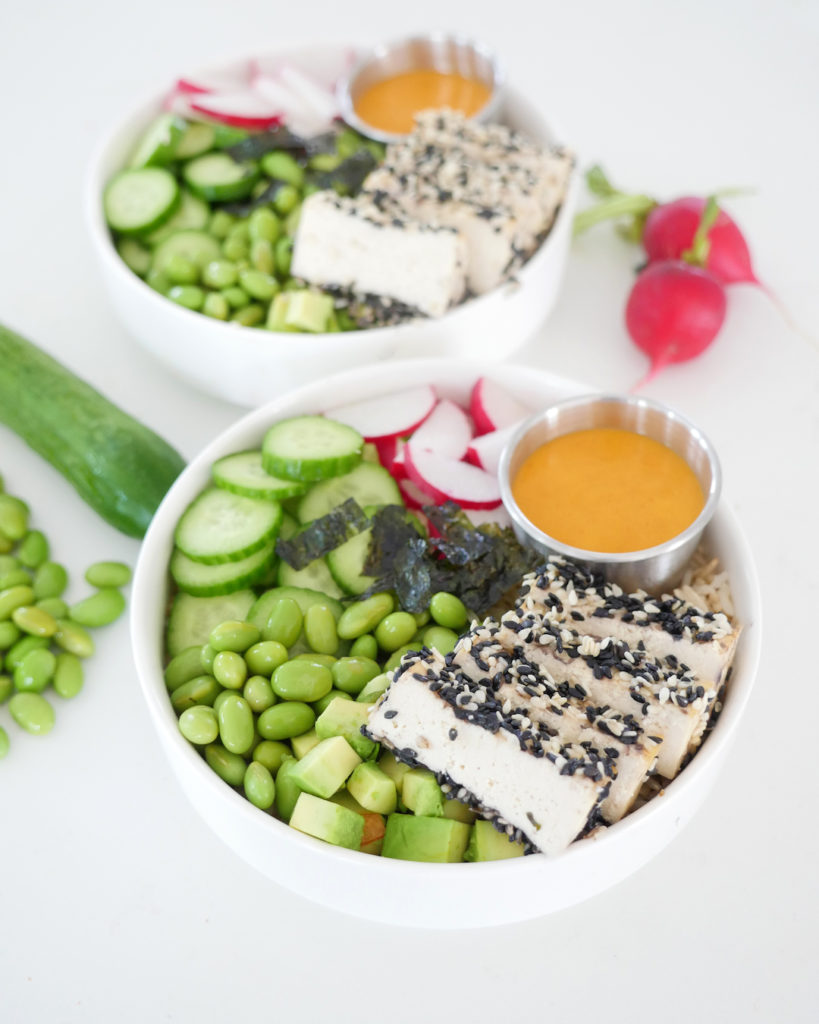 Is tofu good for diabetes?
Tofu offers 7g protein, 1g fiber, and 3.5g fat in a 3oz serving. Choosing foods that offer fat, fiber, and protein may make managing blood sugars easier.
Tofu recipes for diabetes
Try some of these great tofu recipes:
Is edamame good for diabetes?
Edamame are soybeans that have been harvested at a fresh green stage. They are larger and more oval in shape than yellow and black soybeans. 
You can find edamame in the frozen foods and fresh produce sections of most grocery stores.
Edamame packs in 4g fiber and 9g protein per serving making it a great snack option for people with diabetes!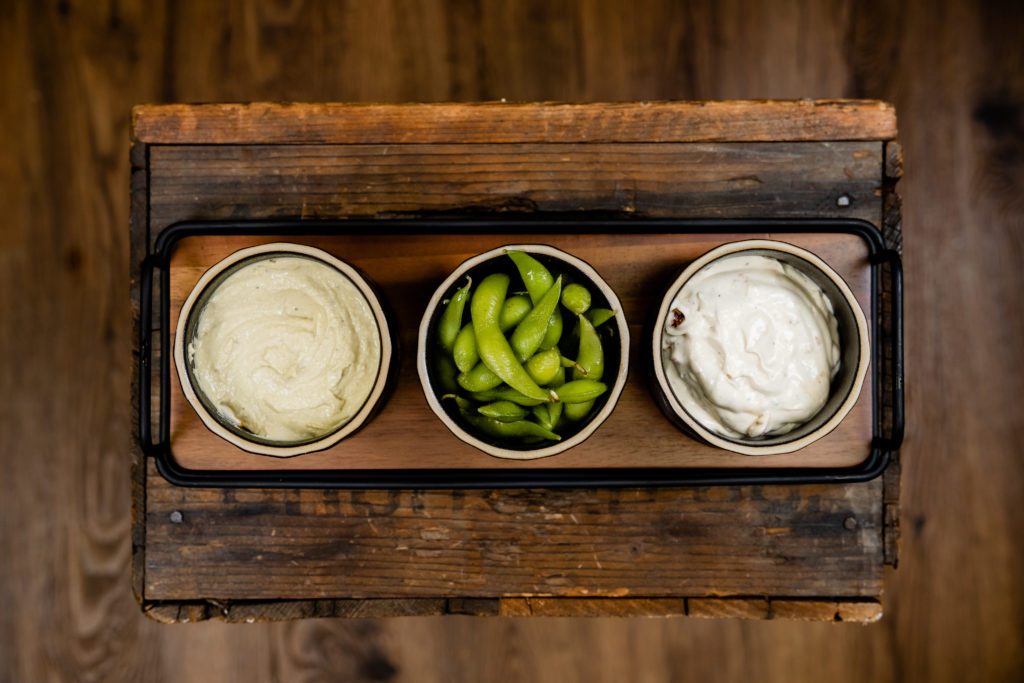 Edamame recipes
Here's some great uses for edamame:
Is soymilk good for diabetes?
Soymilk is free of lactose and milk proteins, and comes in many different flavors. Soymilk can be used for a multitude of things: baked goods, smoothies, sauces and more.
You can find soymilk in almost all grocery stores these days near cow's milk and/or other plant-based milks.
Soymilk is a good source of protein, and people with diabetes should look for soymilk options without added sugar.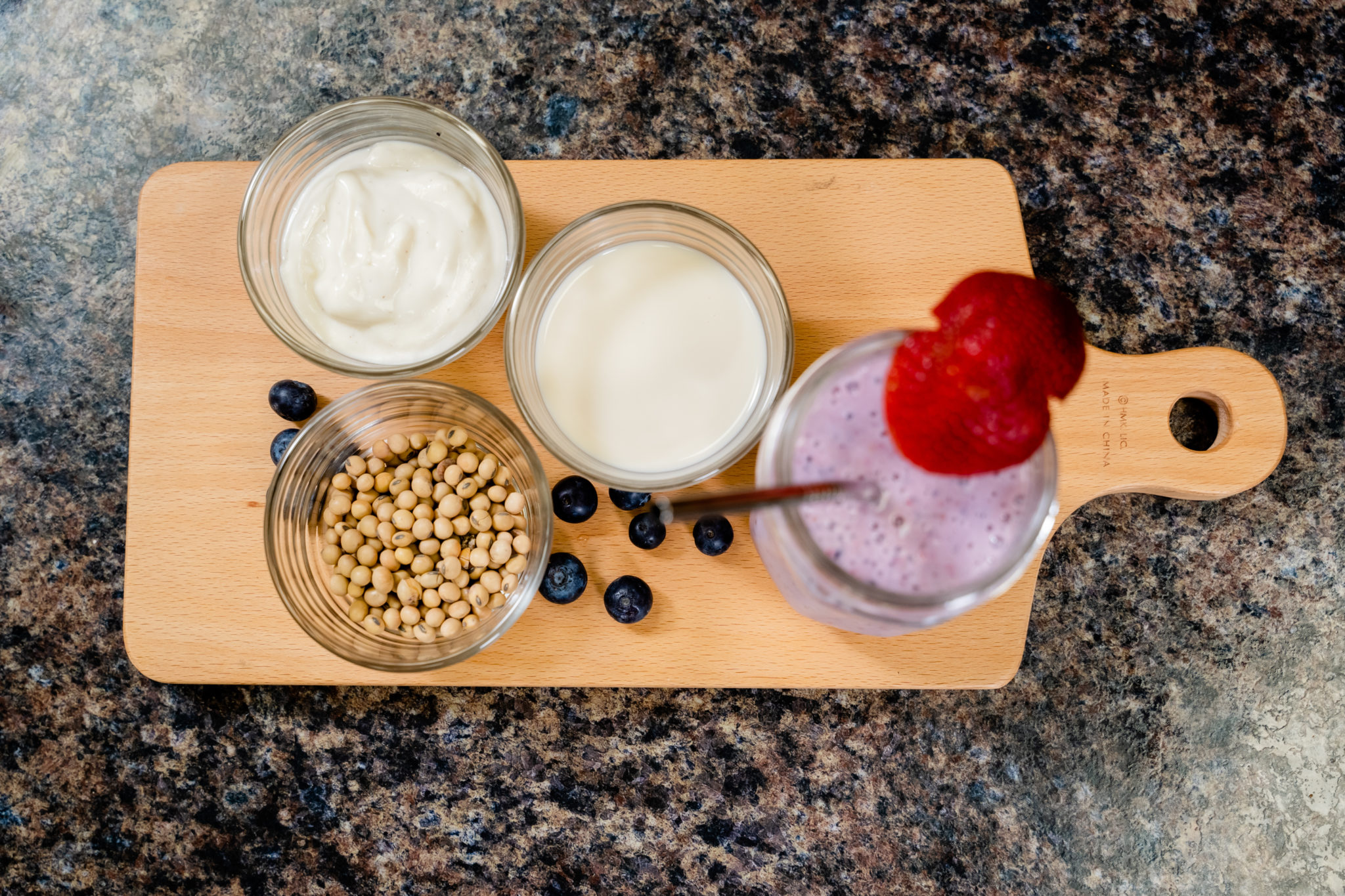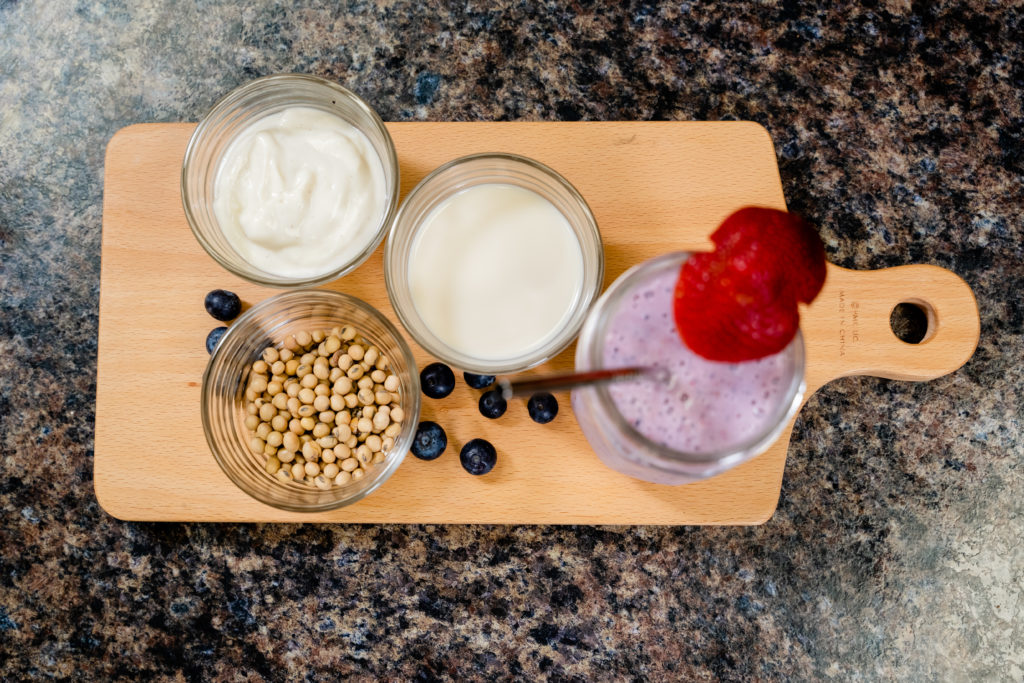 Soymilk recipes
I love these soymilk recipe ideas!
What is textured soy protein?
Textured soy protein is made from soybeans and is also sometimes called textured vegetable protein (or TVP). It functions as a meat substitute and is usually sold dried and then rehydrated before cooking. It is often used in soy recipes for soy burgers, soy hot dogs, and other similar recipes and products. 
Textured soy protein (often sold as TVP) can usually be found in the bulk foods section or in the baking aisle.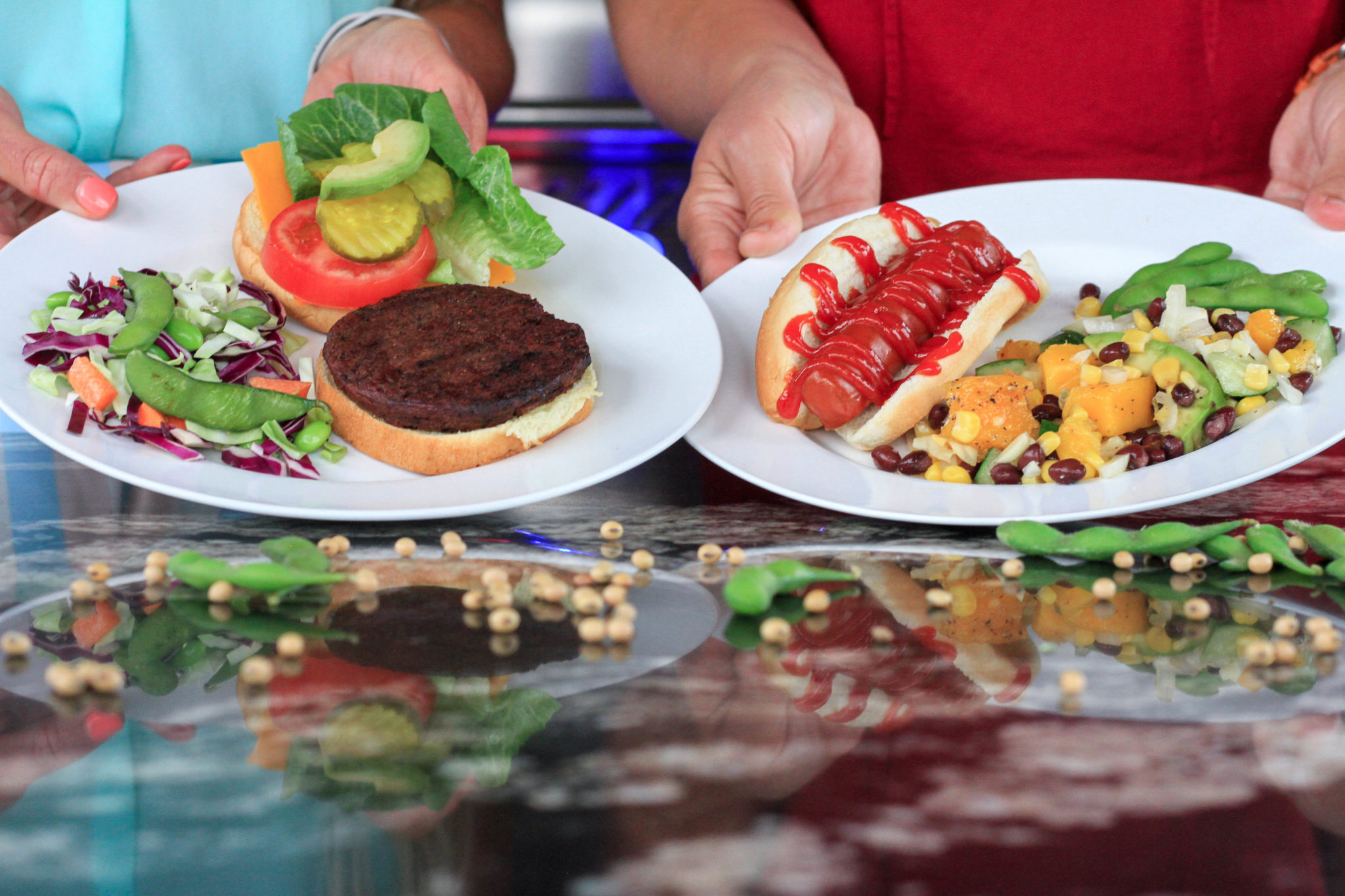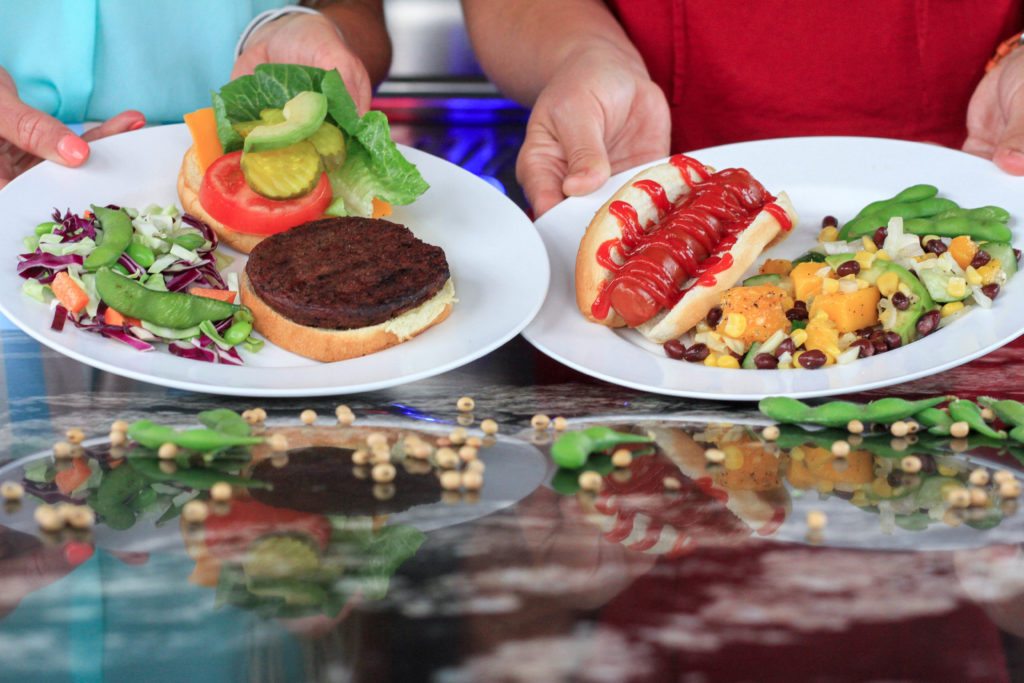 Textured soy protein recipes 
Try using textured soy protein in any of these recipes:
Soy meat and chorizo recipes 
Many store bought soy-based "meat products" are made with textured soy protein. Try using them in some of these recipes…
What is tempeh?
Tempeh is a fermented soybean cake. High in protein like other soyfoods, its texture is slightly firm but chewy. You can slice it, or cut it into cubes.
Tempeh can be prepared in many different ways, and you can typically find it near the produce section in most grocery stores.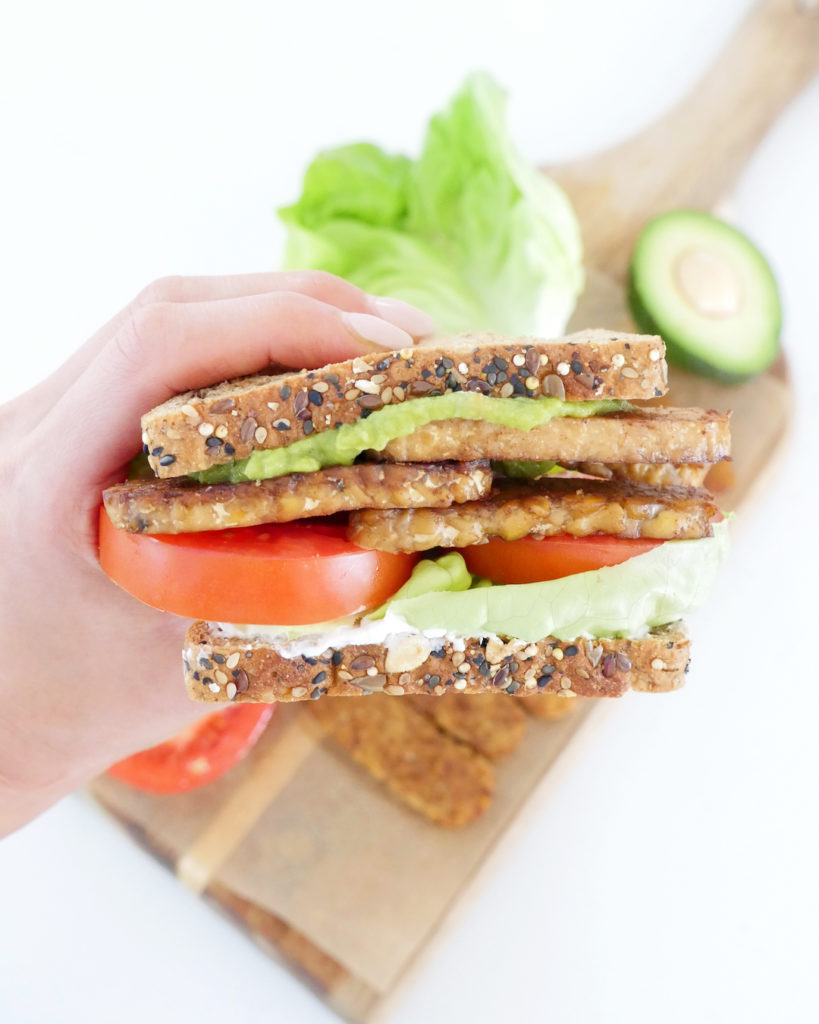 Tempeh recipes
From chili to tacos, tempeh can be used in a wide variety of recipes…
What is miso?
Miso is a paste made from fermented soybeans and is more often used to make sauces, soups, dressings, etc. more flavorful!
You can find miso near the produce or where other soy products like tofu and tempeh are sold.
Miso recipes
Here are some great miso recipes to try:
Best recipes with soy sauce
While soy sauce is not a source of protein, it is a powerful, flavorful ingredient that can be added to many different dishes. Look for a low sodium variety if needed.
Regardless of your reason for enjoying soy recipes or soy products, the protein (and in some cases fiber) that soy can add to dishes can be helpful in managing blood sugar levels. Make sure to check out Soy Connection for more delicious and fun recipes featuring soy!