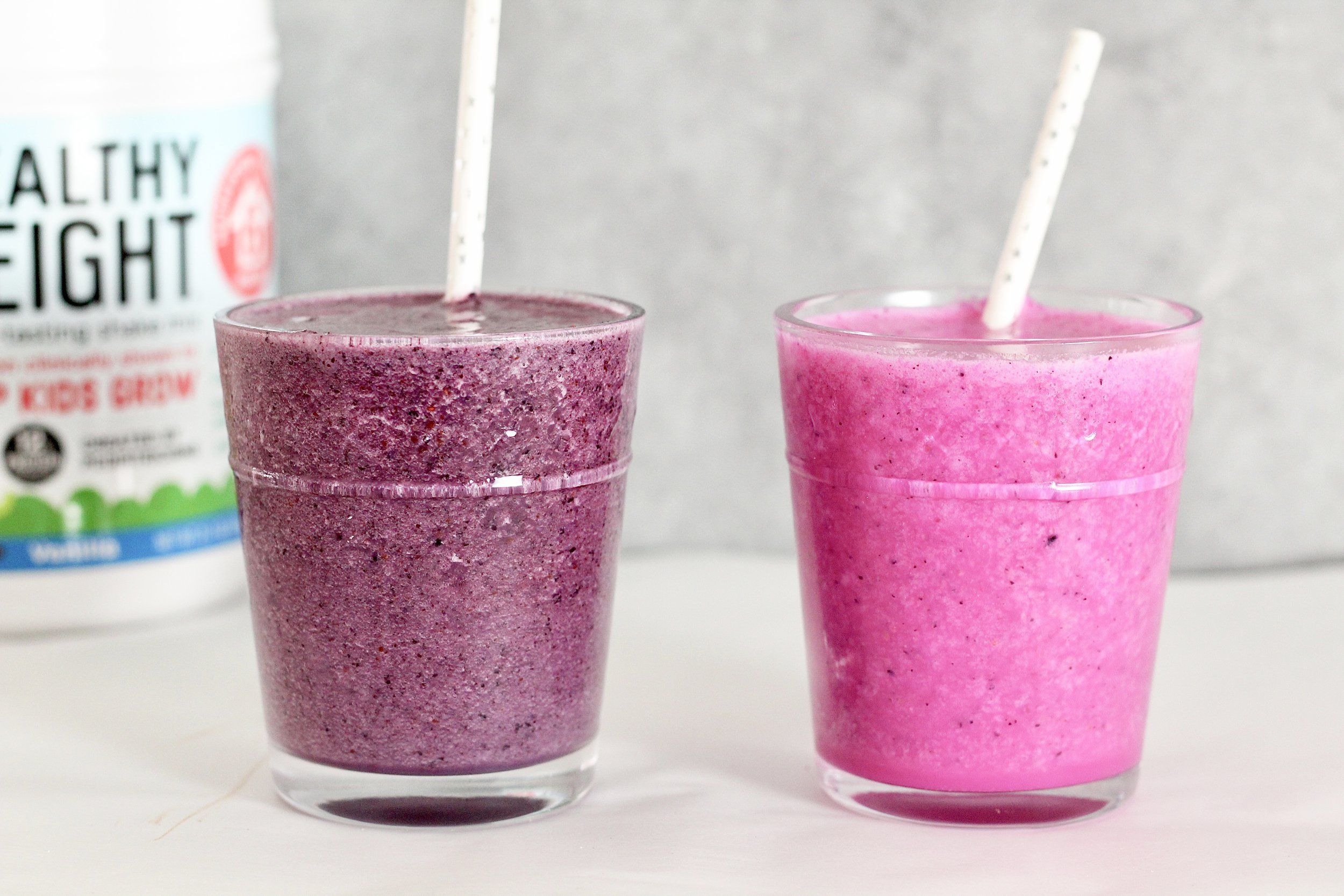 This post for after school snack ideas that won't ruin dinner is sponsored by Healthy Height. All thoughts and ideas are my own.
It's the middle of August, and kids have already started heading back to school in certain parts of the country. (My oldest started yesterday!) The first day of school can bring a flood of emotions and potentially stress, but it also brings a return to some semblance of "normalcy" for a lot of families… though, I don't think anything's ever quite "normal" when it comes to life with kids, but anyways…
Summer time often means a little looser schedules, which can impact meal and snack times. And I don't know about your kids, but it seems like the number of days into summer we are is directly proportional to the number of snacks they ask for throughout the day!
And I wish I was kidding. Not even 15 minutes after breakfast each morning (which they typically eat quite well) they're asking for goldfish or some other crunchy type snack. Thirty minutes after that? They want a sandwich or ice cream. And let's not forget about the post-lunch (I.e., like 10 minutes after) request for everything they can see on the bottom shelf of the pantry. Suddenly they're starving famished little children who simply cannot survive without an apple sauce pouch. (Cue my eye roll…)
But, thankfully, the structure that the school year brings seems to squelch that need for constant snacks for my kids. (Why is it they'll pester me all day long for snacks but not bother their teacher one bit? Who knows…) The consistent structure of each day reminds them that there are set times for meals and snacks and with less flexibility to each day, my kids remember that a whole lot better during the school year.
My kids are in Pre-K and Preschool-3 this year (but both will be going 5 days/week because mama wants to work… and nap 🙂 and both have a very similar structure to their day that I tried (read: somewhat succeeded at, but not really) to mimic this summer. They'll have breakfast before school starts, morning snack around at school, and lunch. I know they'll be famished when I pick them up each afternoon, but just like every other mom out there, I'm presented with the ultimate dilemma…
What snack can I give them after school that won't ruin their dinner?
Well, before considering what to feed them for an after school snack, there's a few things to keep in mind…
Make sure you're planning dinner for at least 2 hours (preferably 2 1/2-3 hours) after they have their after school snack. So, if you pick them up at 3:30pm and they're scarfing down snacks then, try to plan for dinner to be around 5:30-6:30pm. I would never recommend to not give them a snack, since they are likely actually hungry… however, you can't expect them to be ready to eat dinner only an hour later.

Don't offer anything high in fat. Even "healthy" fats. Now, normally I recommend higher fat options for kids to keep their bellies full and satisfied, and to aid in brain growth, however… with an after school snack, my goal is to get a nourishing snack in them to satisfy them until dinner, but that will actually have them feeling hungry again within two hours. Of all the macronutrients, fat takes the longest to digest and thus leaves them fuller for longer. (For more information on the role different macronutrients play in kids digestion, click here.)

Beverages can be filling, but will also be digested quicker than solid food. So something like a small smoothie can actually be a great way to tide them over until dinner. Keep reading for some examples below.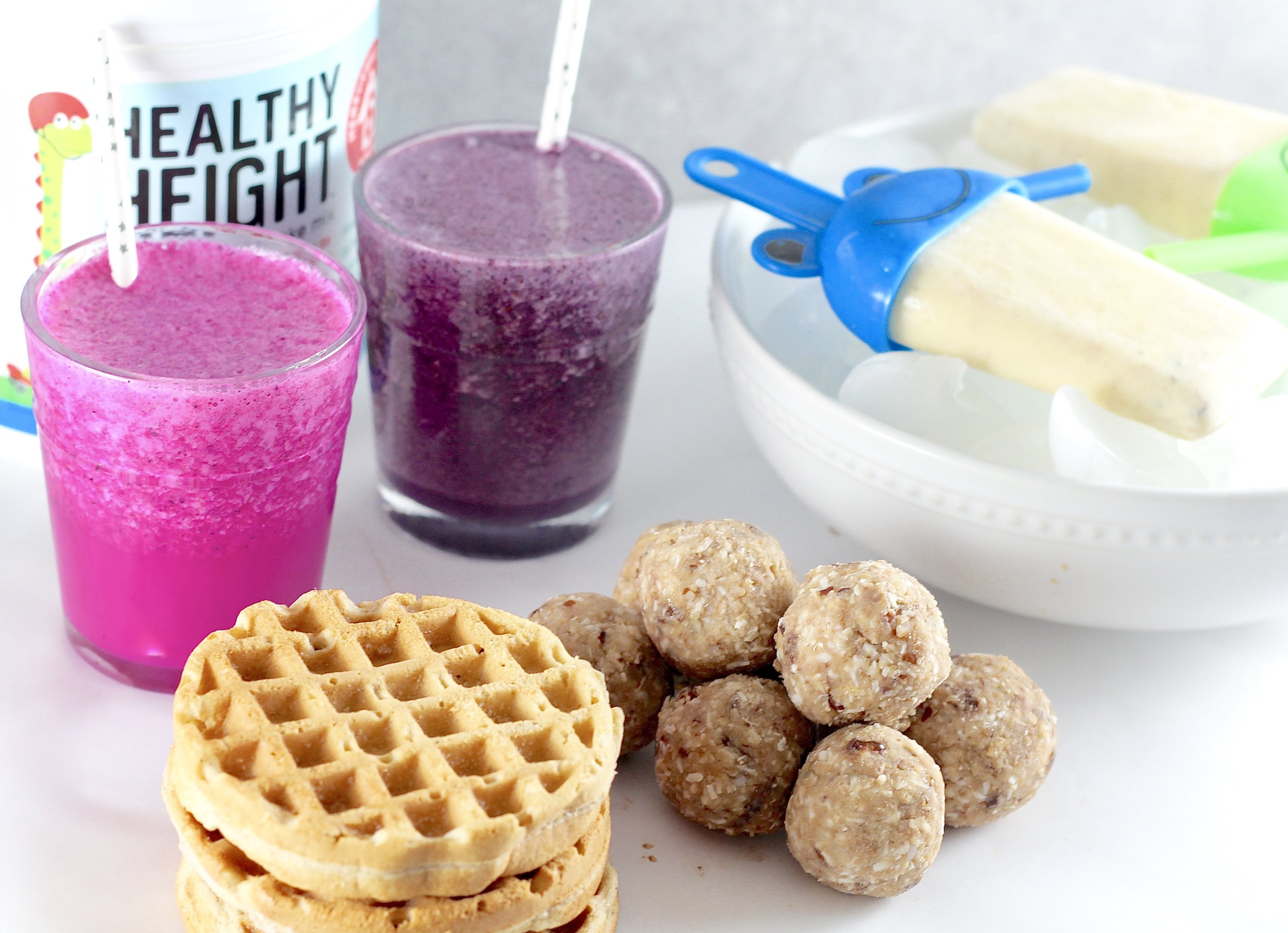 Now, here's some examples of good snacks that will keep your kids from feeling like they're starving but also not ruin their dinner. (Serving size will depend on your child's size, growth stage, activity level, and appetite.)
Chopped apples. Depending on the age of your kids, you may want to forgo the chopping and just do a whole apple or slices. For my own kids, chopping it up into little cubes makes it easier for them to eat.
Popsicles. Since popsicles are essentially like a frozen beverage they provide a lot of temporary fullness that will fade by dinner. You can make some at home or use a store-bought variety. Just make sure to steer clear of varieties with high amounts of added sugar.
Homemade energy balls. The flavors with homemade energy balls are endless. You can load them up with all sorts of nutritious ingredients, and they're almost always shelf stable and great for taking in the car. Here are some of my fave flavors to try: No-bake pistachio walnut energy balls, No-bake carrot cake energy balls, or Vanilla Cake Balls.
Toaster waffles or pancakes. These are simple easy, and again… pretty portable. I love my recipe for Homemade Toaster Waffles! Pair one or two (depending on how old your child is) with some fruit and they'll be good (but not too good!) until dinner!
Smoothies. If a smoothie after school appeals to your kids, make sure to include the following: one fruit (berries, pineapple, banana, pear, etc.), one veggie (cauliflower, spinach, greens, etc.), liquid (water, 100% fruit juice: no more than 4 floz. if doing fruit juice, and use water if more liquid is desired, or coconut water), and a protein source: Healthy Height shake mix., 1/4 cup plain greek yogurt or kefir.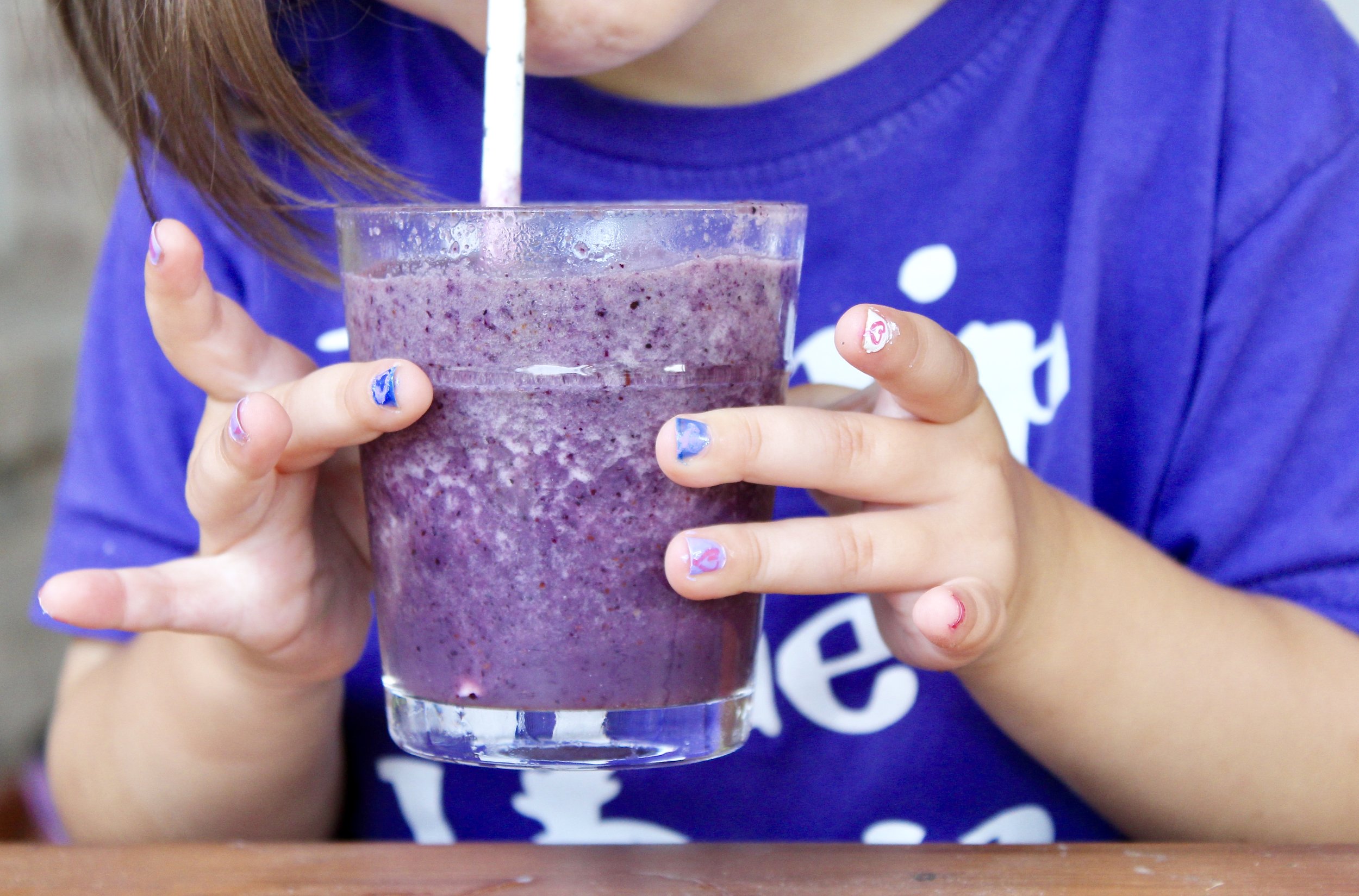 Whether you're headed out to the carpool line or waiting for your kids to get off the bus, you're now prepared for both after school snacks and dinner time! Leave some of YOUR favorite ideas in a comment below!
---