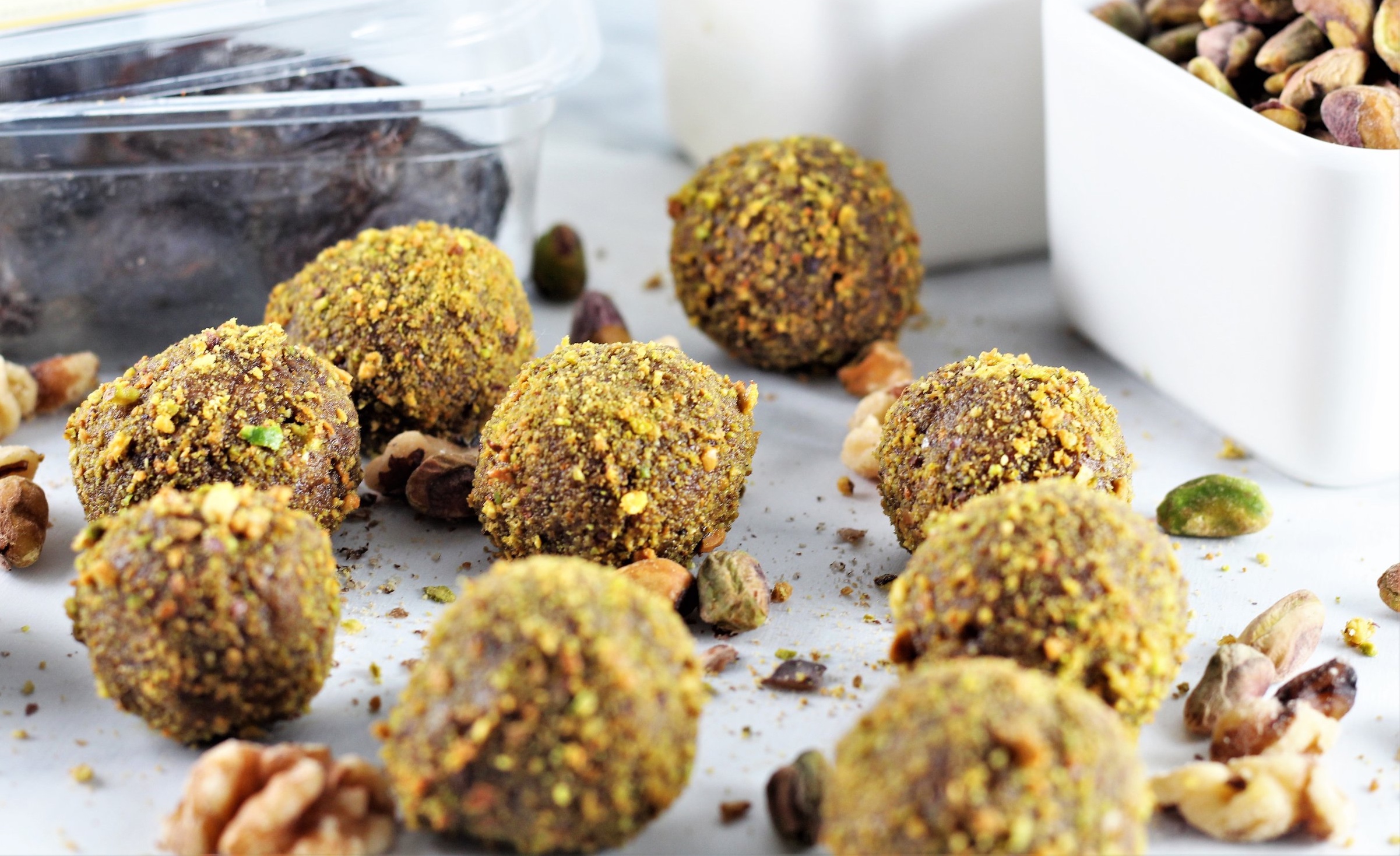 These No-Bake Pistachio Walnut Energy Balls are the perfect on-the-go snack to keep you full and energized. Loaded up with healthy fats, plant-based protein, and delicious flavor; they're also gluten free, grain free, dairy free, and paleo-friendly.
---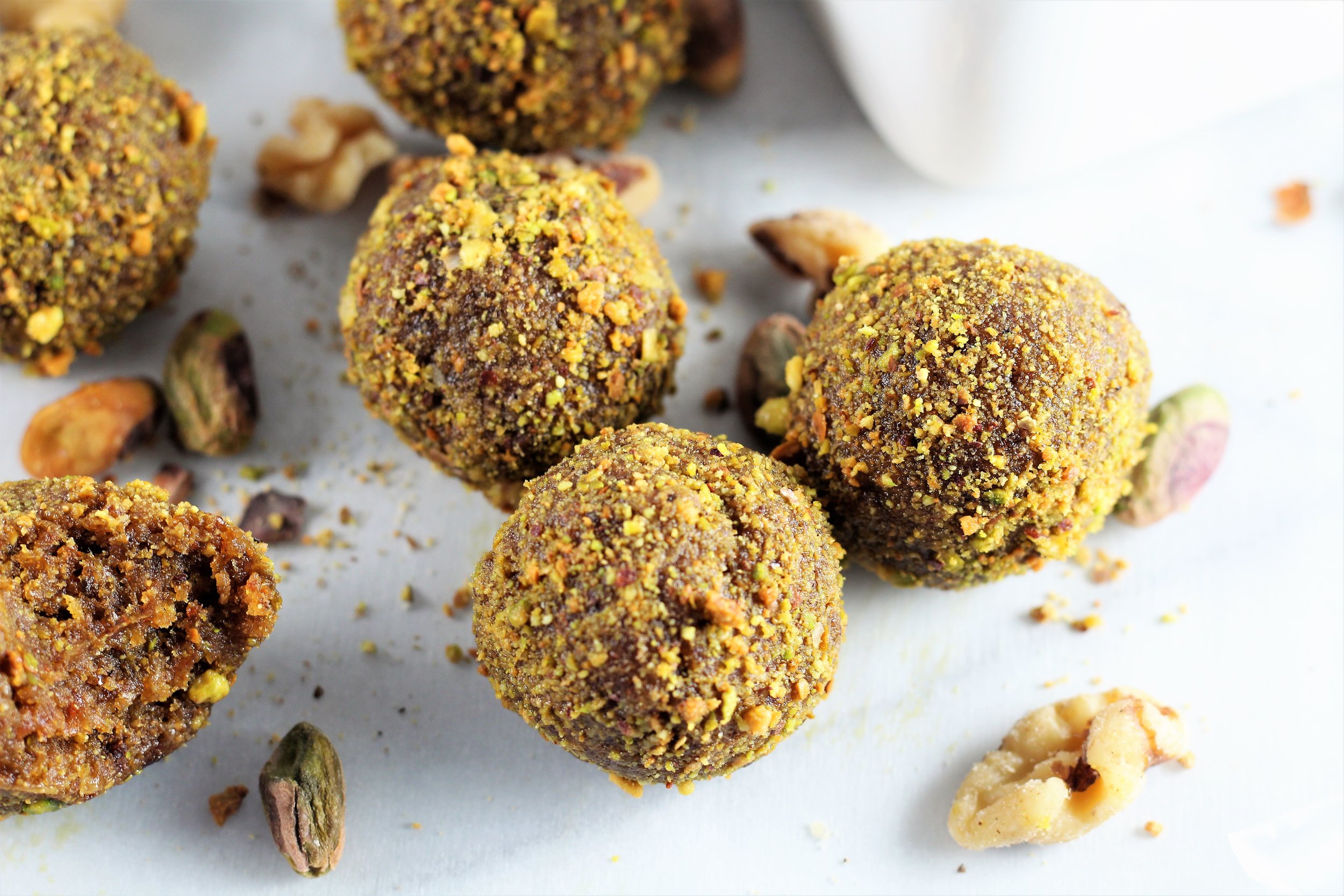 No-Bake Pistachio Walnut Energy Balls
Yield: 8-10 balls
1/2 cup shelled pistachios
1/2 cup walnut pieces
1/2 tsp almond extract
6-8 large dates
Extra crushed pistachios (optional)
Add the pistachios and walnuts to a food processor (9-cup or larger), and process until the mixture becomes a powder. While the processor is still on, remove the column lid, and pour in the almond extract. Then (still with the processor on) add in the dates one-by-one and let it process for about 60 seconds more after the last date has been added.
Remove the bowl from the food processor. Carefully remove the blade. Roll the dough into tbsp-sized balls. (You can then roll the balls in some extra crushed up pistachios or walnuts if you'd like!). Refrigerate the balls for at least 1 hour and enjoy! Store in an airtight container for up to 2 weeks.
*These are fine to not be refrigerated, if you're taking them to go… I just prefer the consistency when they're chilled.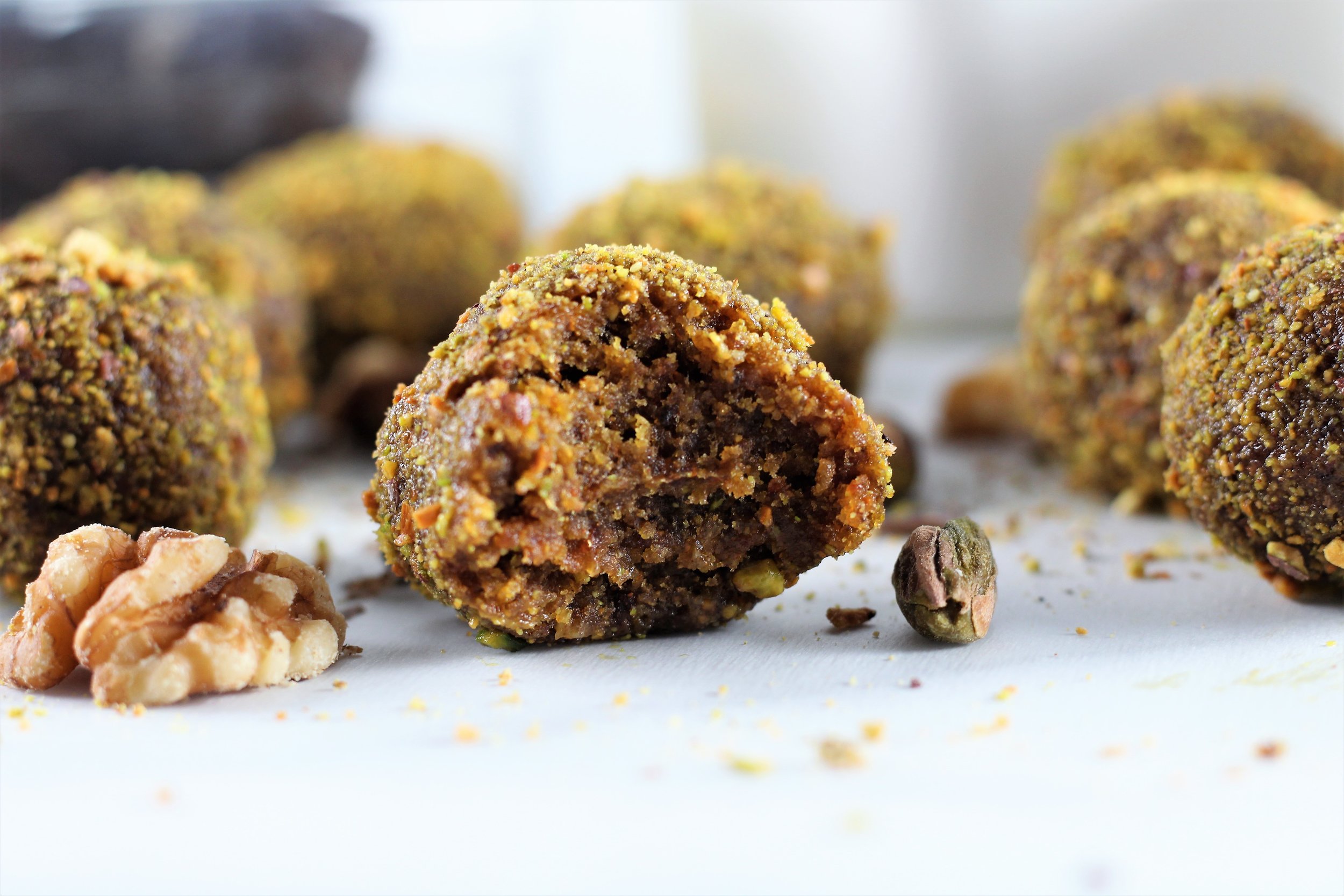 ---