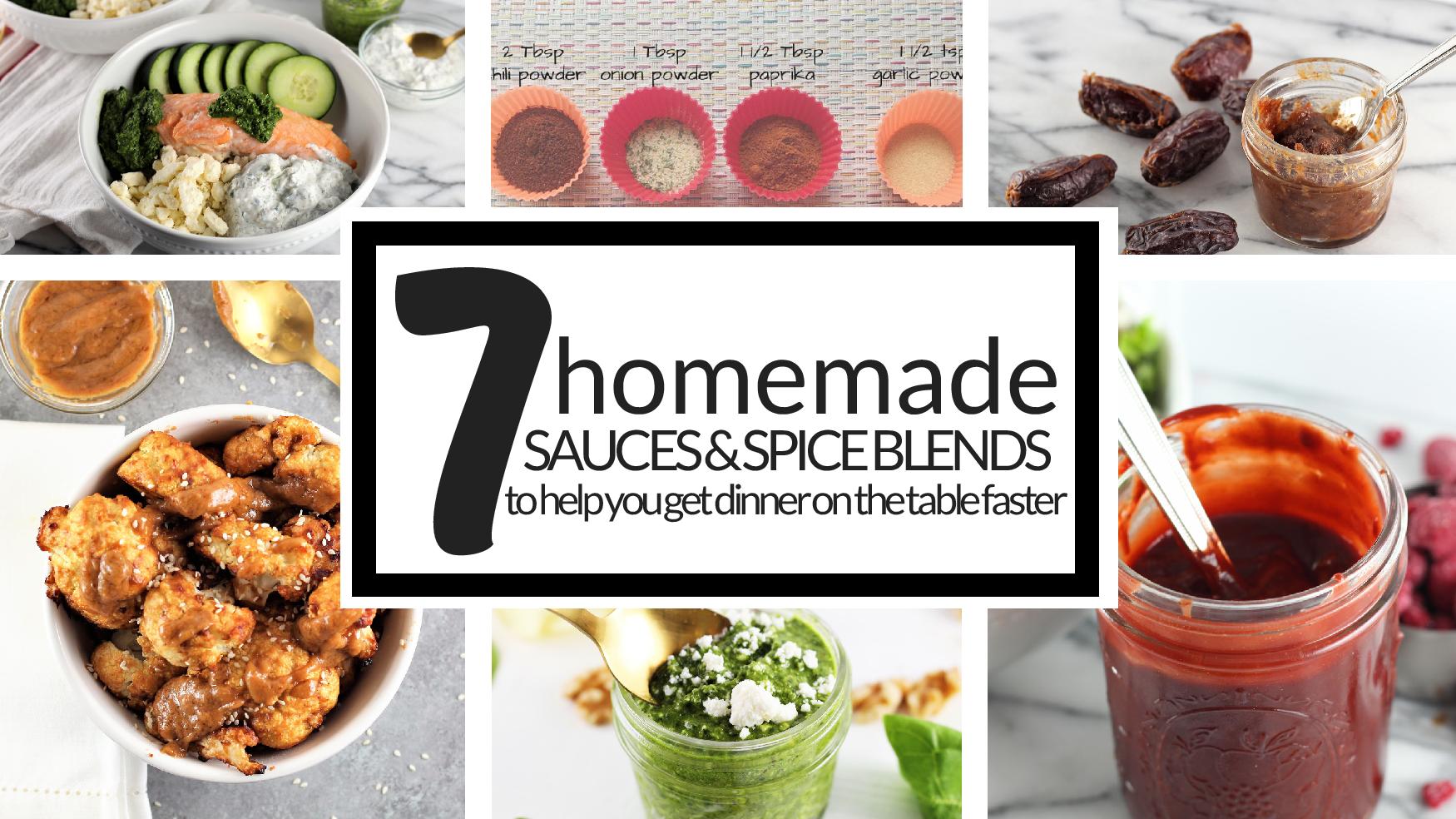 The right combination of seasonings and sauces can make or break a meal. So, I just knew I needed to share these 7 homemade sauces and spice blends to help you get dinner on the table faster. If you have them already made, you can easily get a meal on the table in no time with the right sauce or spice blends. I also love how once you have them made, there's not really a need to use an offical recipe… just toss them with whatever veggies or meat you're eating and you're good to go!
Any of these can take a dinner (or lunch) from boring and bland to unbelievably amazing with just a few minutes of your time. All of these sauces and spice blends can be made in big batches ahead of time, and stored for later use. So, whenever you need them, just grab a few Tbsp and get to cooking.
---
1. Spinach, Walnut, and Feta Pesto Sauce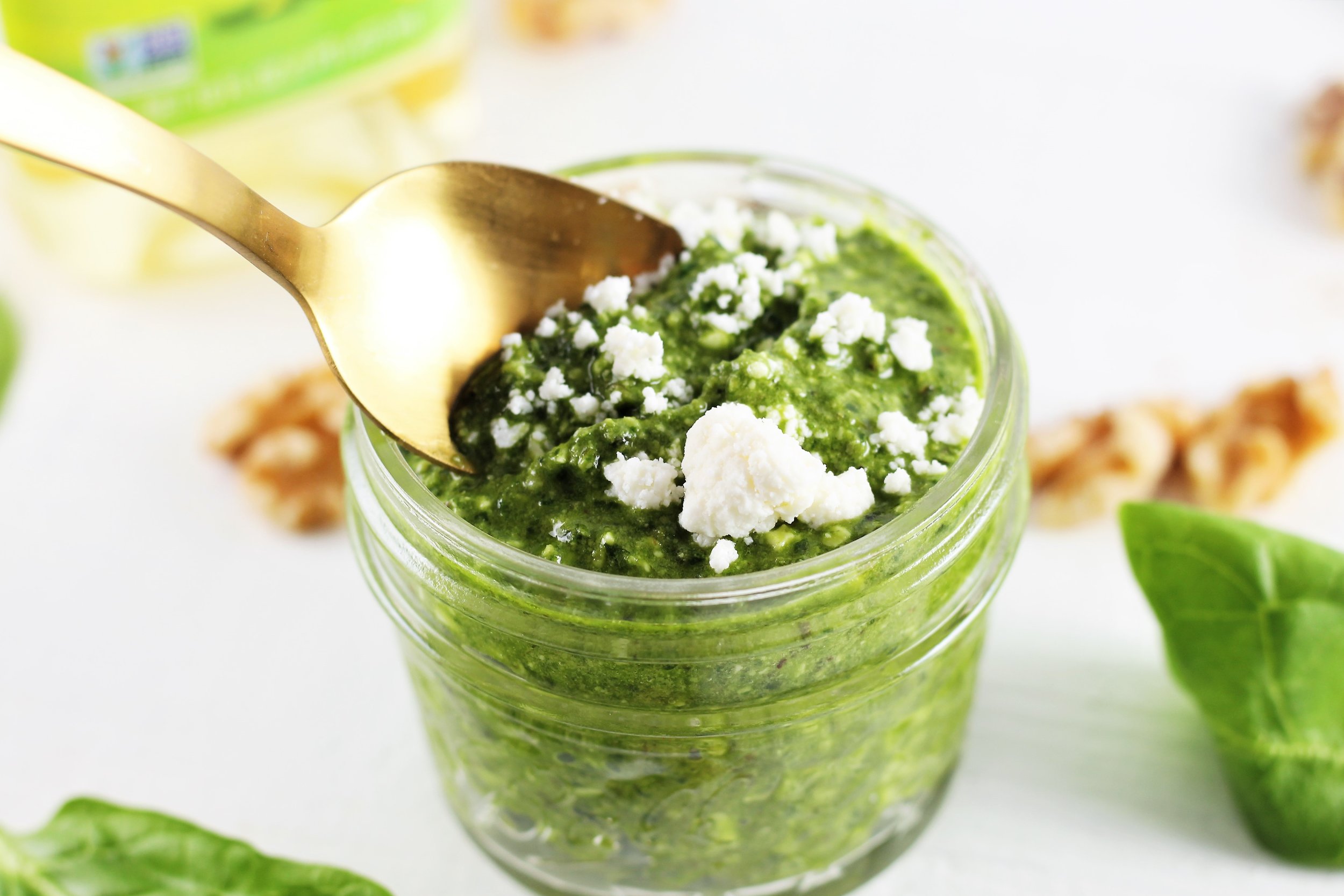 This pesto sauce goes great on EVERYTHING! Literally! Try it on salmon, pasta, chicken salad, toast, etc.
2. Greek Yogurt Tzatziki Sauce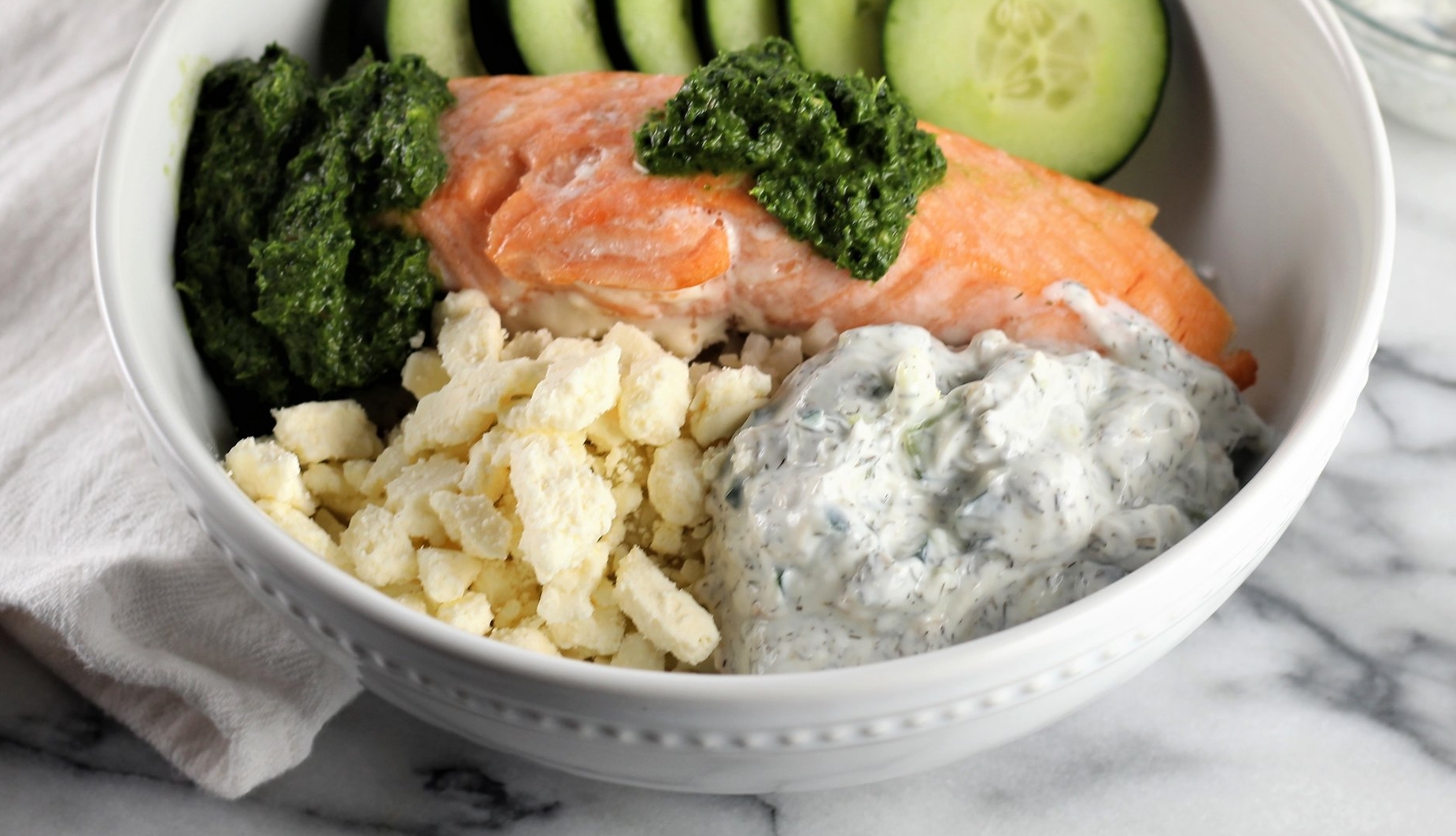 This Greek yogurt Tzatziki sauce is light and refreshing… great on these cauliflower bowls and a mediterranean lamb burger !
3. Raspberry Balsamic Barbecue Sauce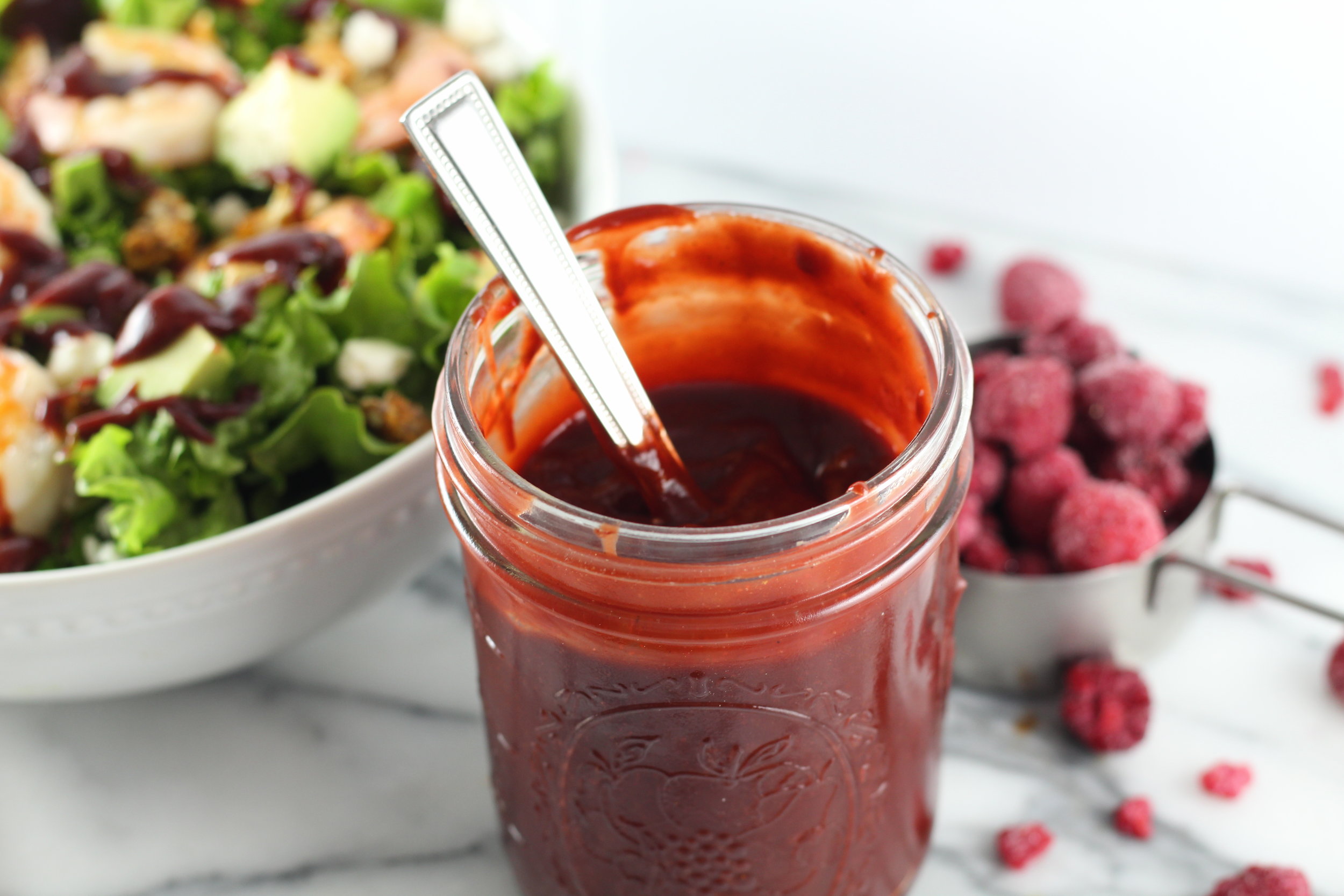 Who needs salad dressing when you can get loads of flavor with a little homemade BBQ sauce??
4. Thai Peanut Sauce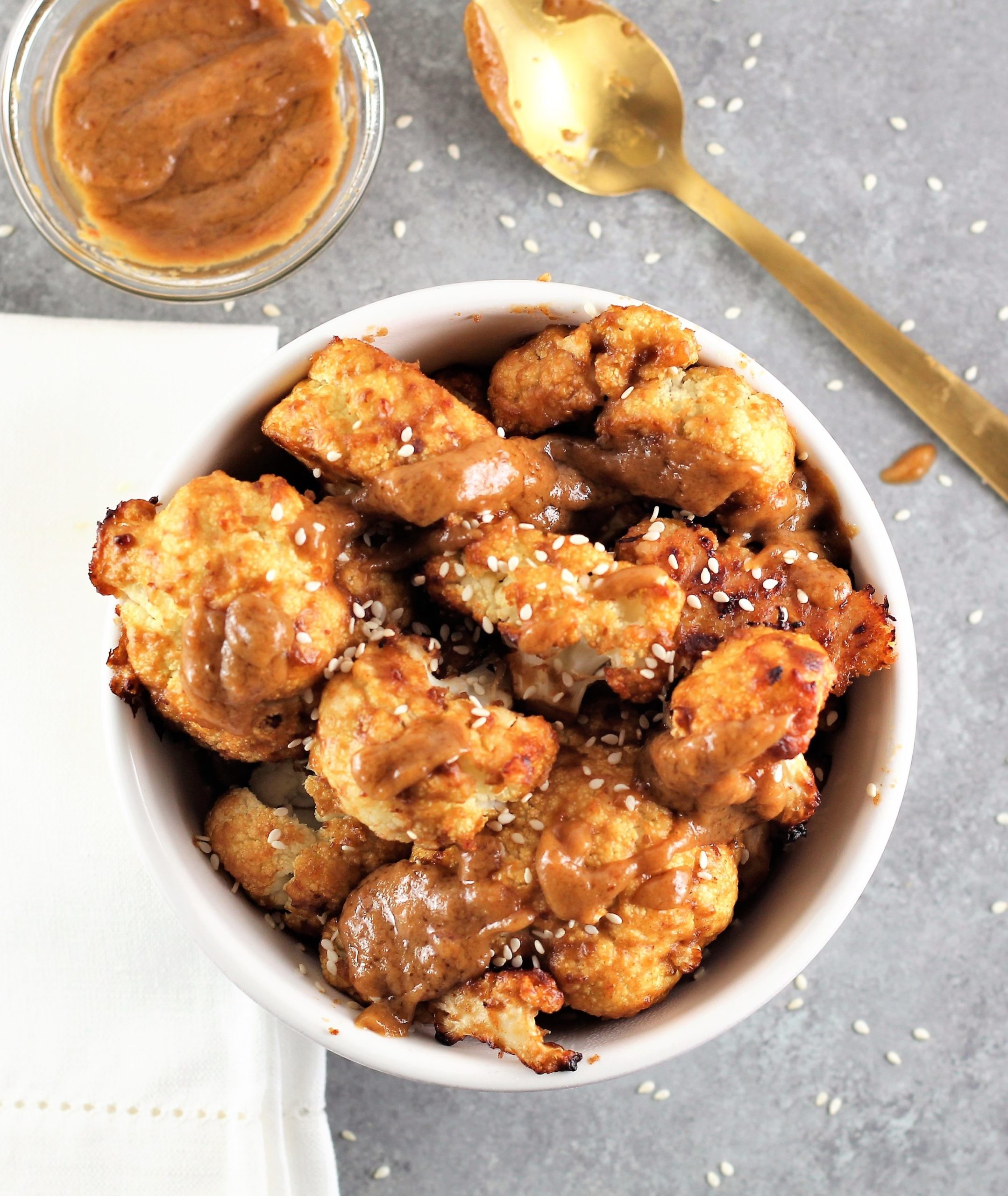 This Thai Peanut Sauce is another super versatile addition to any meal… cauliflower , pizza , wraps , salads, the possibilities are endless!
5. Medjool Date Paste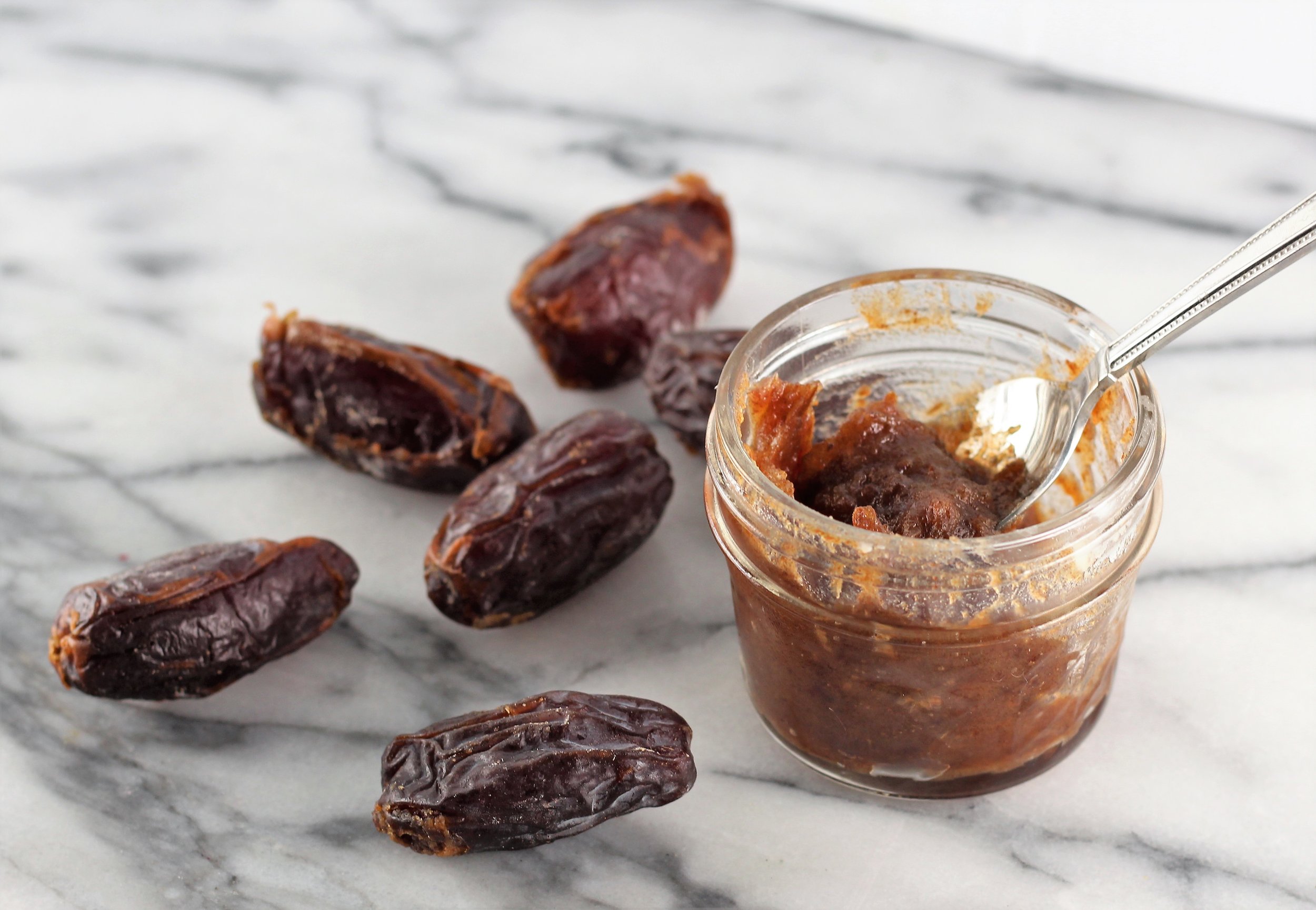 Medjool date paste is a great way to naturally sweeten baked goods and add a nice lower glycemic sweetness to dishes! Grab the instructions in my recipe for High Protein Oatmeal Chocolate Chip Cookies !
6. Tex-Mex Taco Seasoning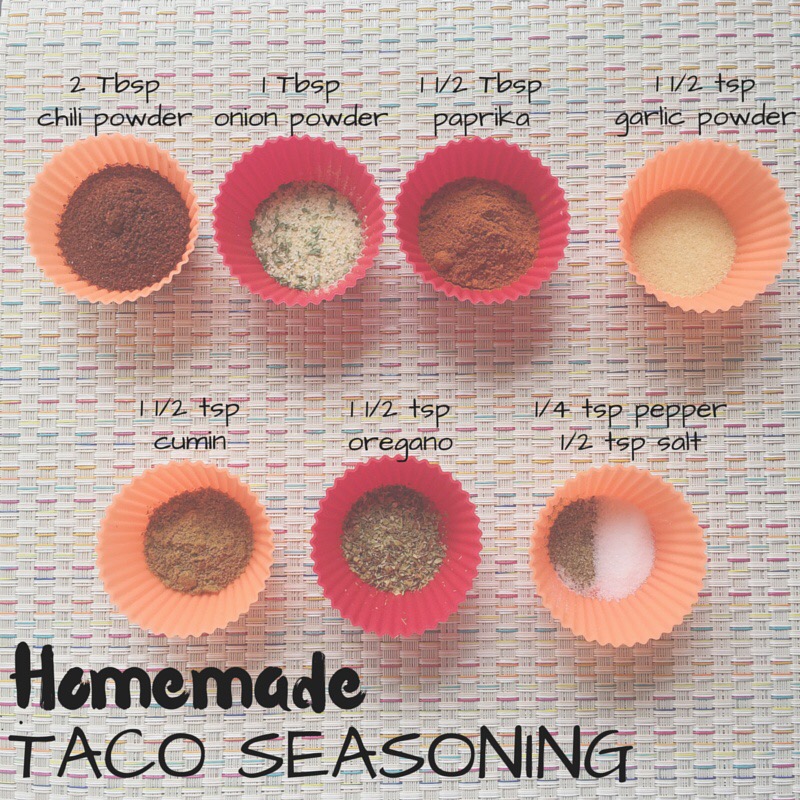 Homemade taco seasoning can go on veggies, meat, rice, etc. Click the image above for my recipe and more ways I like to use this mix… and also check out my Mexican Riced Cauliflower !
7. Trader Joe's Everything but the Bagel Seasoning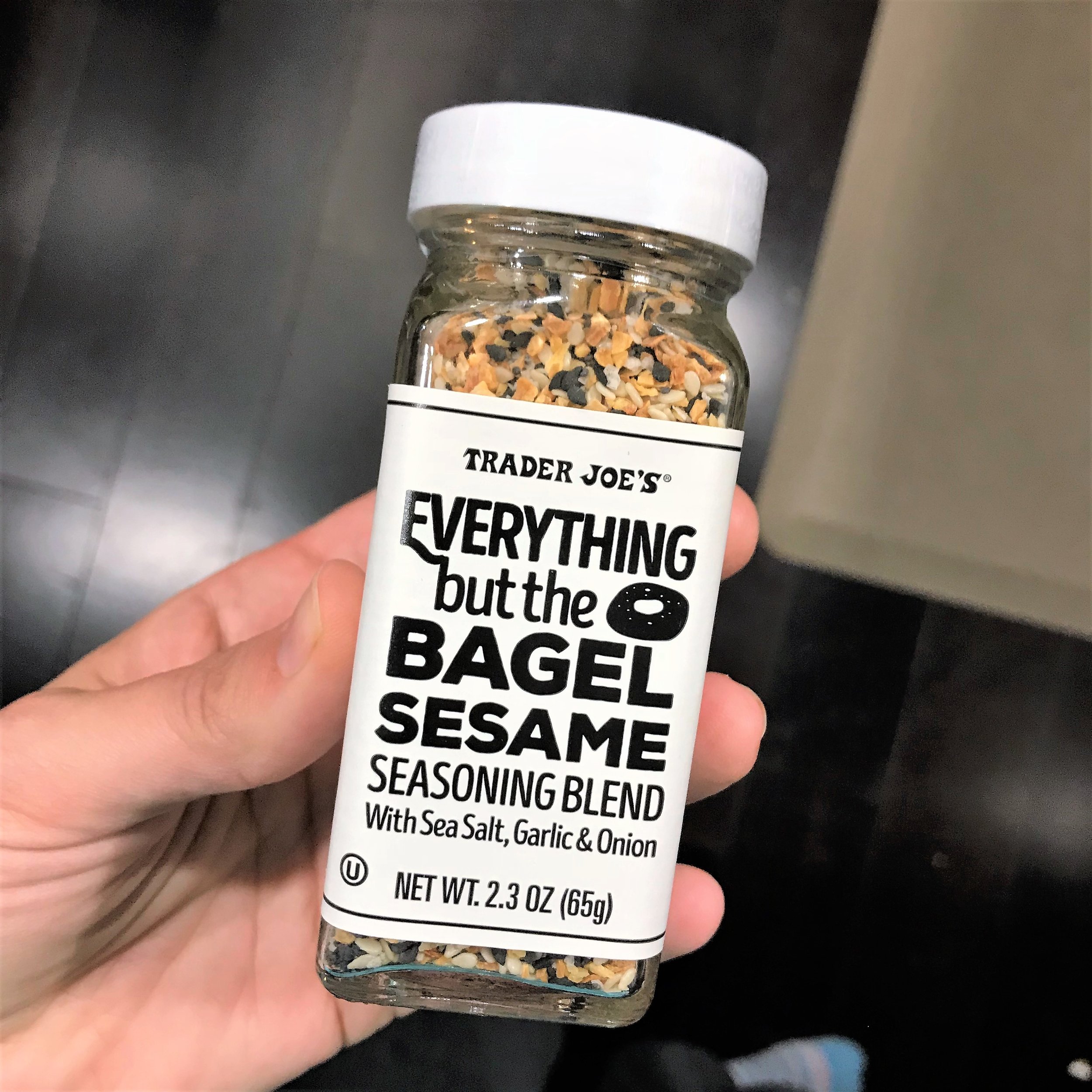 Ok, so this one isn't homemade, but given how much I use this stuff, I knew I couldn't leave it out of a post all about the sauces and spice blends that help get dinner on the table faster. Every Trader joe's store has it, and the name speaks for itself. I use it on roasted veggies, eggs, potatoes, toast, salad, and I could keep going…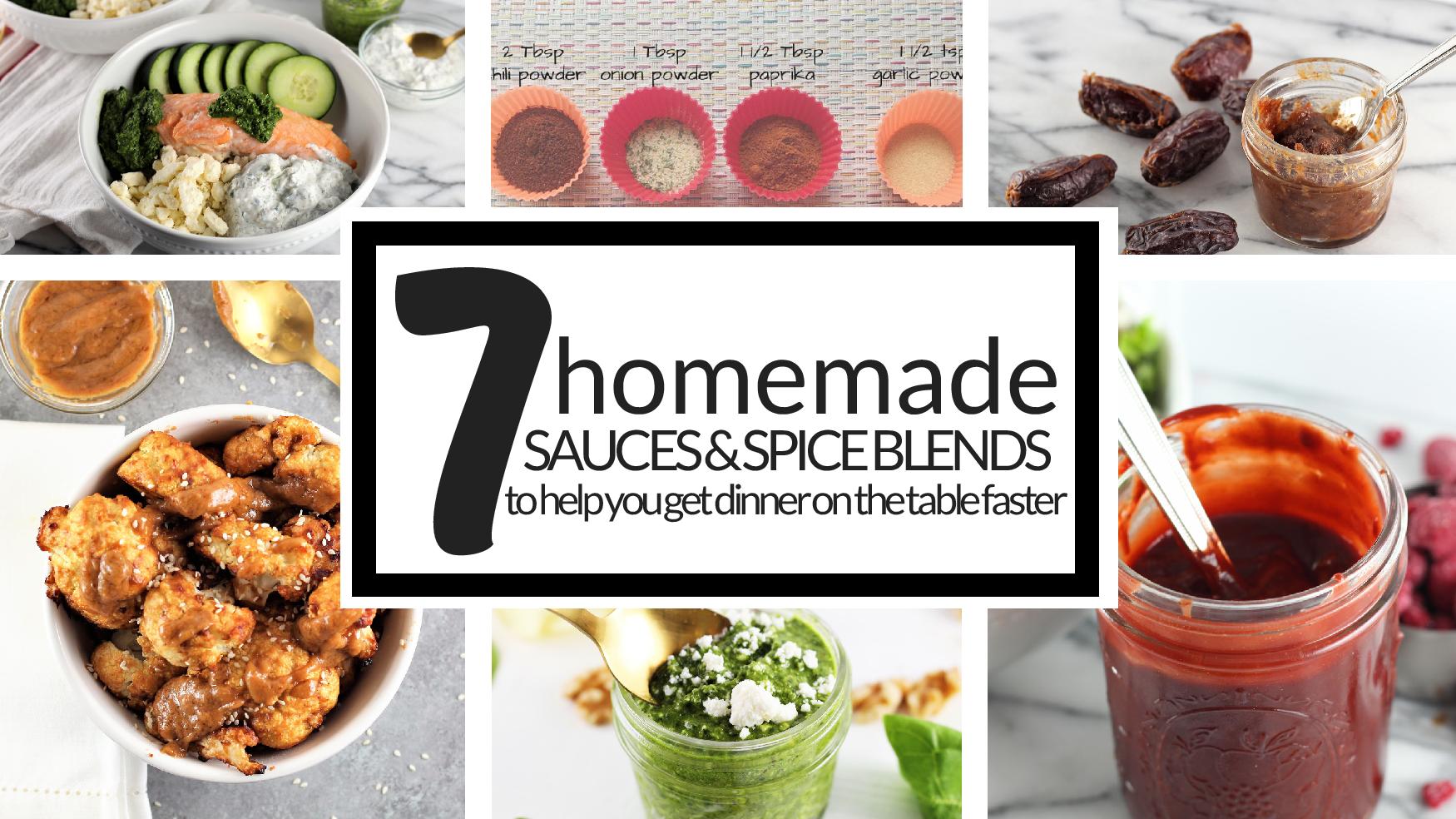 ---