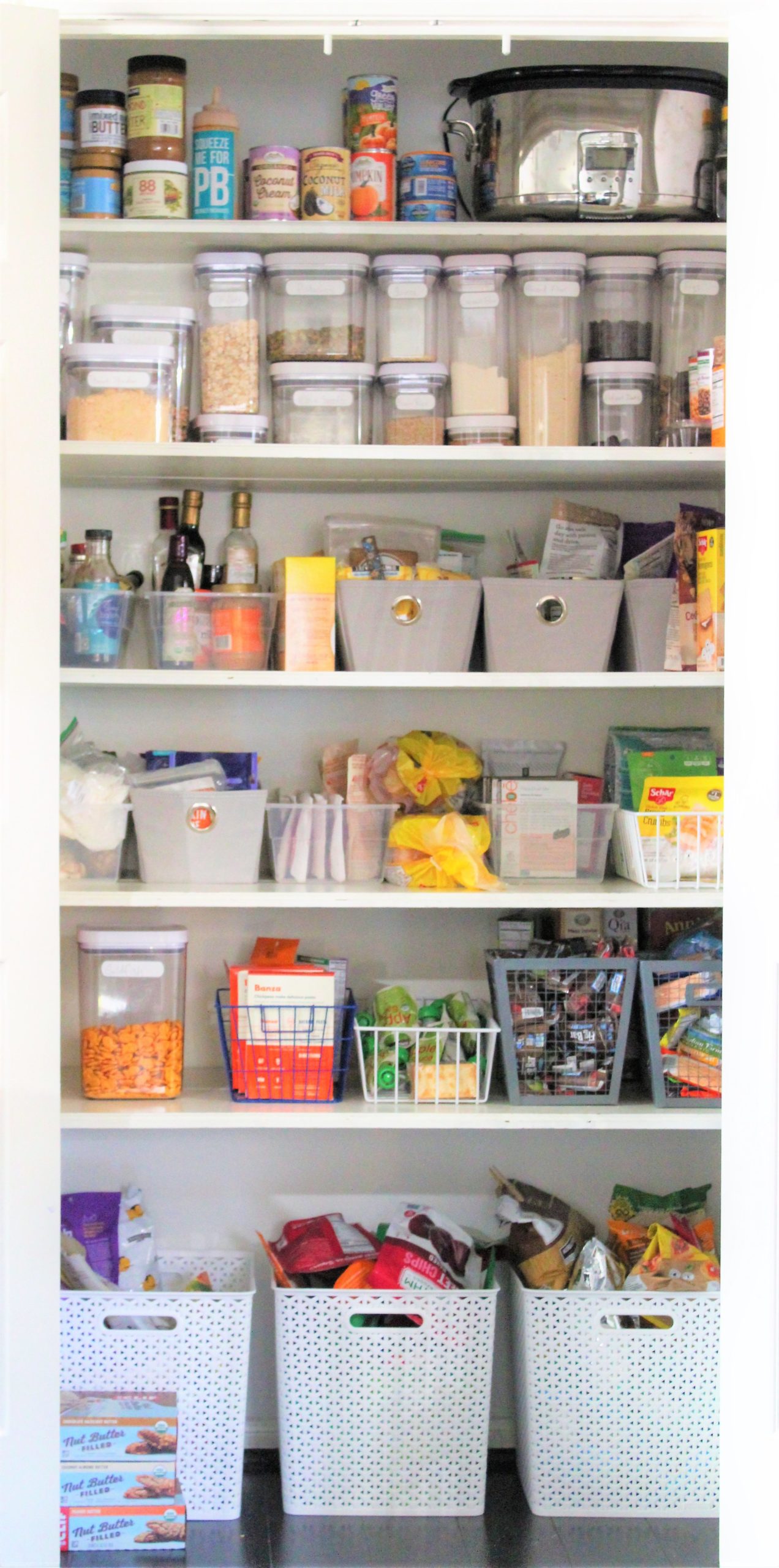 A couple months ago, I shared over on Instagram how Rachel Dickerson from A Beautiful Mess 101 helped me declutter my pantry. Since then, I have gotten so many questions and comments about achieveing a clutter free pantry. So I asked Rachel if she would share her wisdom with you guys…
I am totally a visual person. Clutter just stresses me out. I tend to do a pretty good job of staying organized in the rest of my house (though don't look to closely… I said I stay organized, I didn't say it was a clean organized!), but for some reason, I just can't seem to keep my kitchen organized… likely because that's the room I spend most of my time in.
With Rachel's help, we purged my pantry (and the entire kitchen) of non-essentials, moved items that shouldn't have been in the kitchen in the first place to an upstairs closet… and what impressed me the most, was how much more efficient my kitchen is now! I had no idea I could store this much stuff, and still have extra cabinets sitting empty!
Click below to download the FREE guide Rachel created just for you guys… and make sure to check out her website for help with all the other rooms in your house!
---
Check out these other great articles…