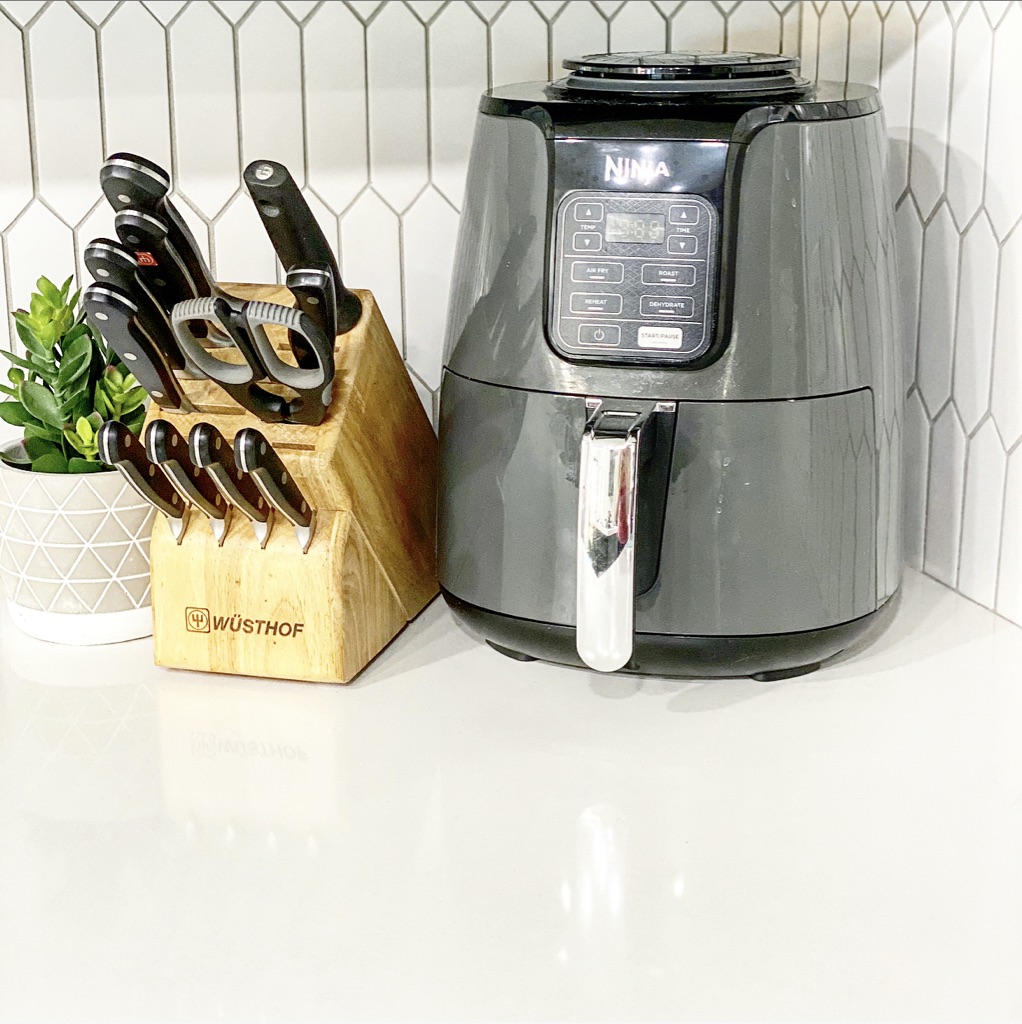 If you're looking for the best and fastest way to prepare crispy, fresh, and delicious food, you have to learn how to use an air fryer!
I first purchased an air fryer about two years ago and haven't looked back since. I use my air fryer for everything from reheating leftovers, to cooking frozen foods, to making gourmet recipes. Learning how to use an air fryer has not only saved me money on our grocery bill, but also saves me so much time each week!
Why should you use an air fryer?
Unlike other small kitchen appliances that have come into the spotlight in recent years (ahem, I'm looking at you instant pot), there is a much much smaller learning curve with an air fryer! I found it super easy to learn how to use… within a week I found myself not needing to look at cook time charts or recipes even. So, if you haven't jumped on the air fryer train yet, you definitely need to!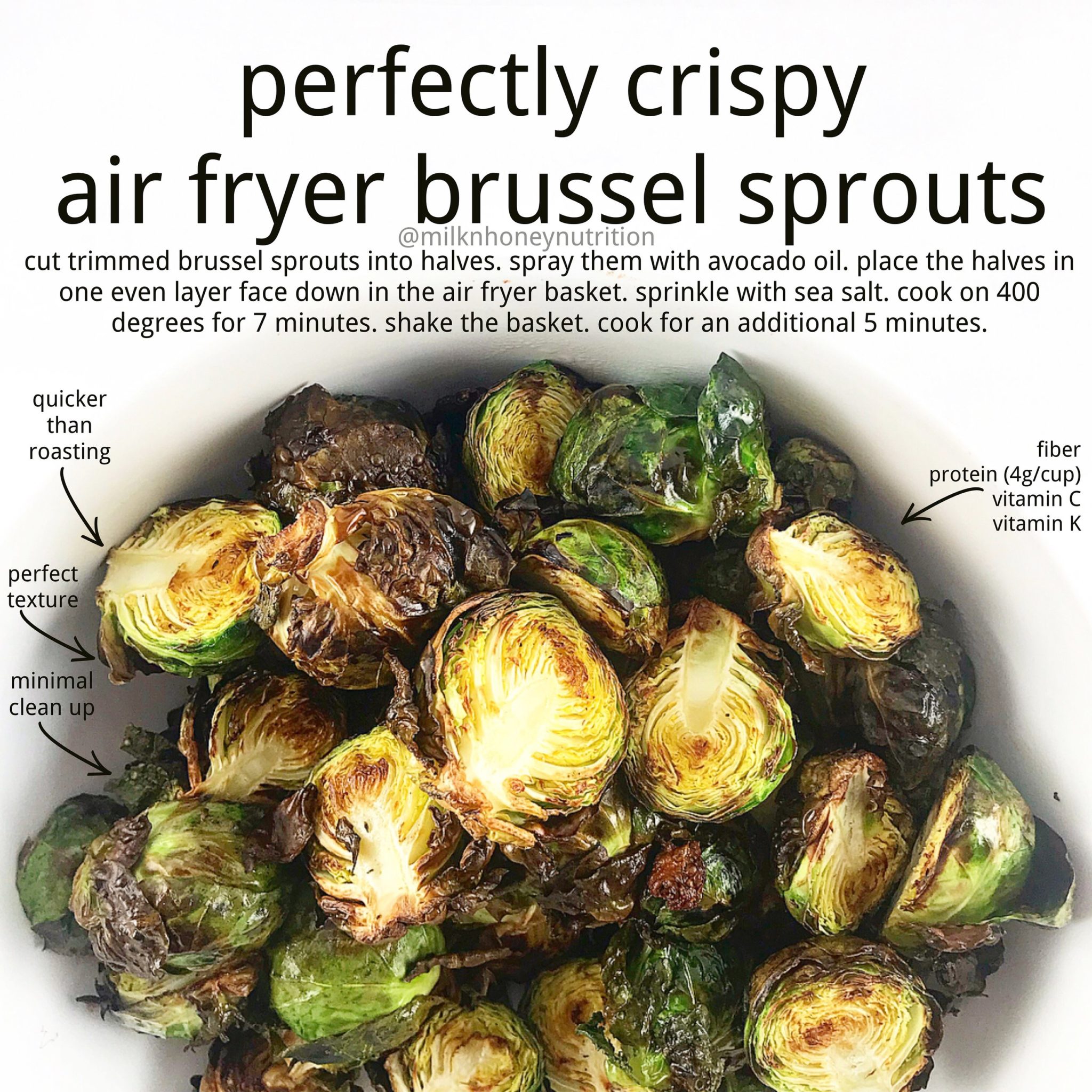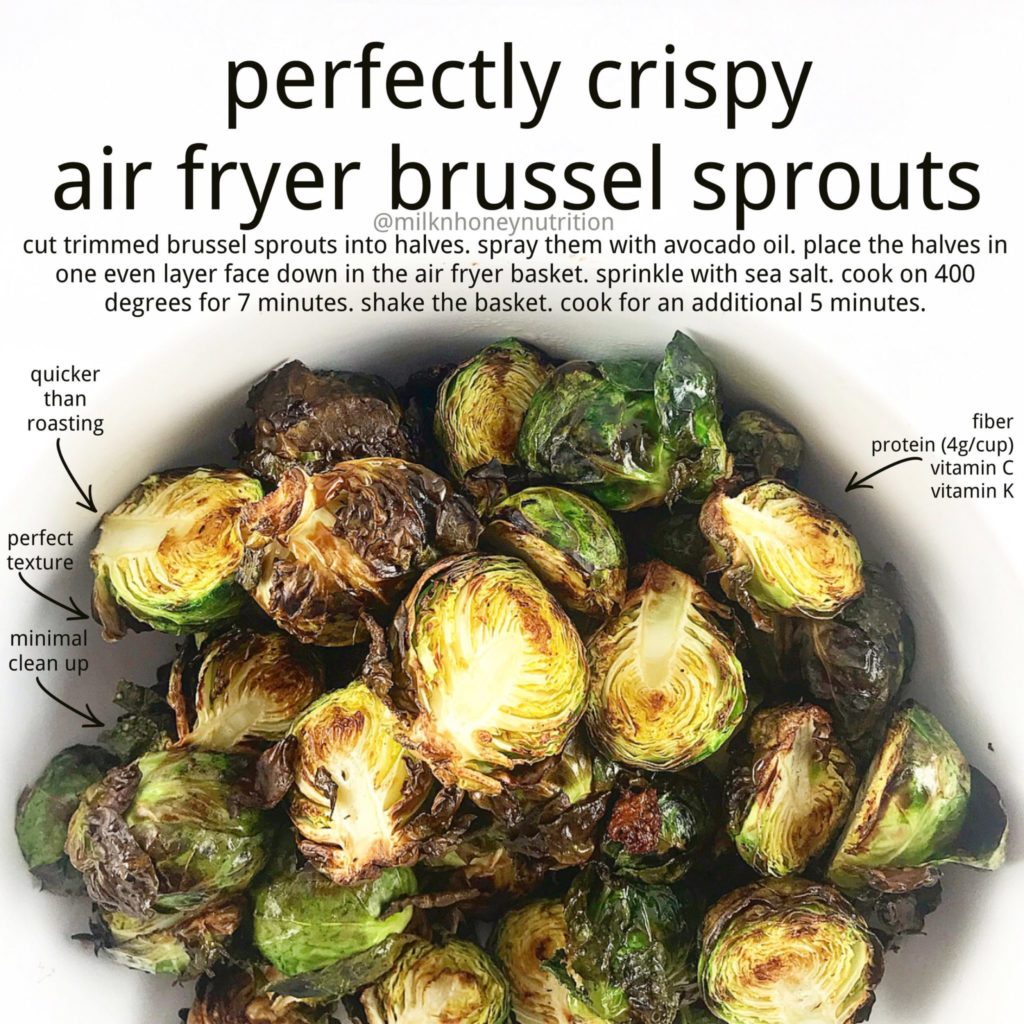 How does an air fryer work?
The term "air fryer" is a bit misleading. Nothing is actually being fried. But more on that in a minute…
Anytime you cook something you set the time and temperature on your air fryer, just like you do on an oven. Once the cooking starts, the air fryer circulates super hot air really really fast to cook the food. So it's basically like a super tiny convection oven. This is what gets the food so nice and crispy on the outside (like traditional frying methods), and perfectly cooked on the inside.
Inside the air fryer is a basket or tray (depending on your model) that allows for airflow on all sides of the food, and again resulting in that deliciously crispy food!
If you haven't already, make sure to download my FREE Air Fryer Basics guide here. I give you temperature and time recommendations for over 40 foods to start using your air fryer.
Is the air fryer better than the microwave?
Think of the air fryer like your microwave. When you go to heat something up, you don't look up a specific recipe right? No. You just guess an approximate time and hit start. Well, the air fryer can do the same thing… but better! Instead of ending up with soggy food like the microwave (the microwave is what we call a "wet" cooking method, and thus does not result in crispy food typically), you get crispy veggies, leftovers, and all sorts of other foods!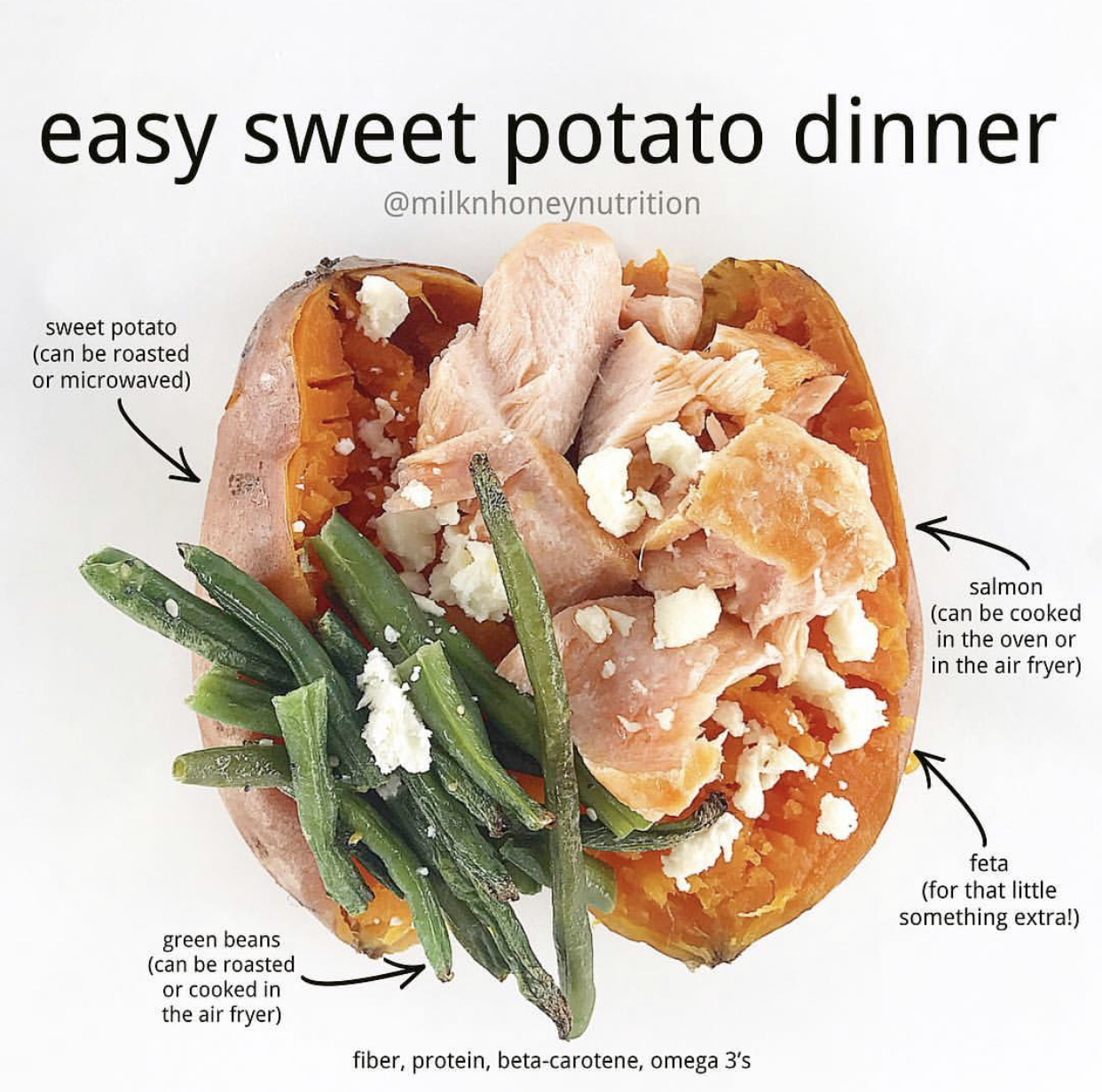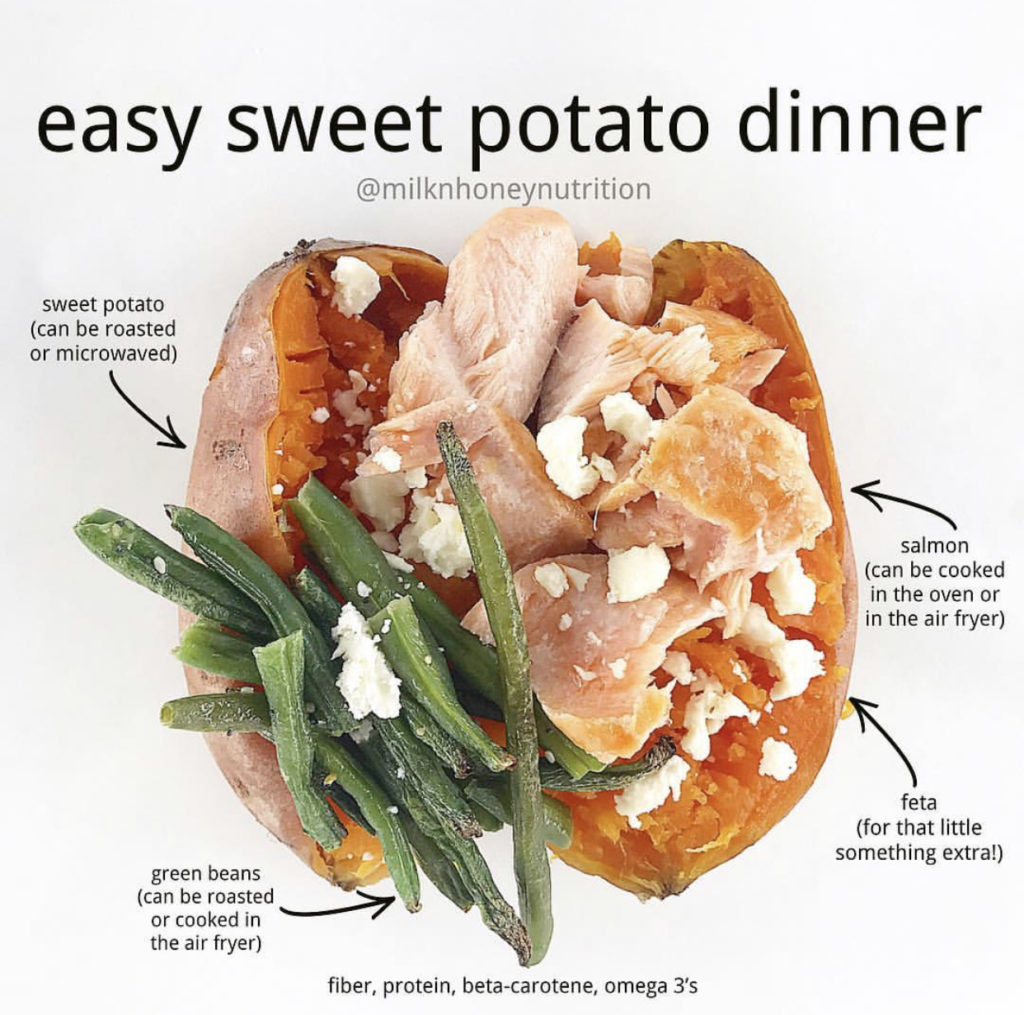 Can you reheat in an air fryer?
One of my favorite things to use the air fryer for (as I alluded to above) is to reheat leftovers! Again, the microwave typically heats food up great, but leaves food mushy and wet. With the air fryer, you can reheat leftovers and return them to their fresh-out-of-the-oven crispiness in just a few minutes.
What can you make in the air fryer?
Now, don't get me wrong, in addition to being a replacement for the microwave, the air fryer is also great for trying new recipes! (Hence, why you're even reading this post.) Make sure to check out my other air fryer recipes too!
You can make everything from veggies, to salmon, to rolls, to chicken drumsticks!
Some of my favorite recipes are: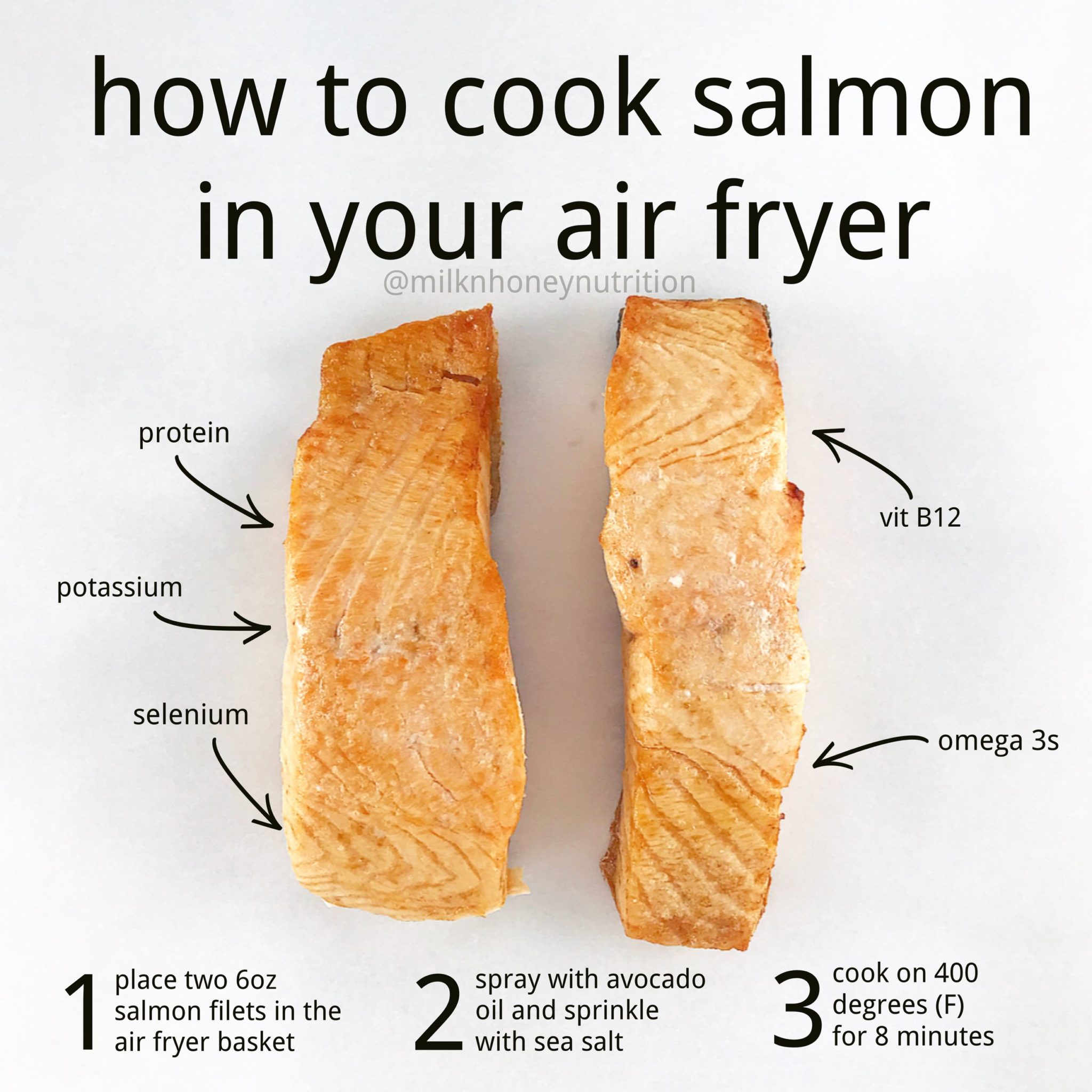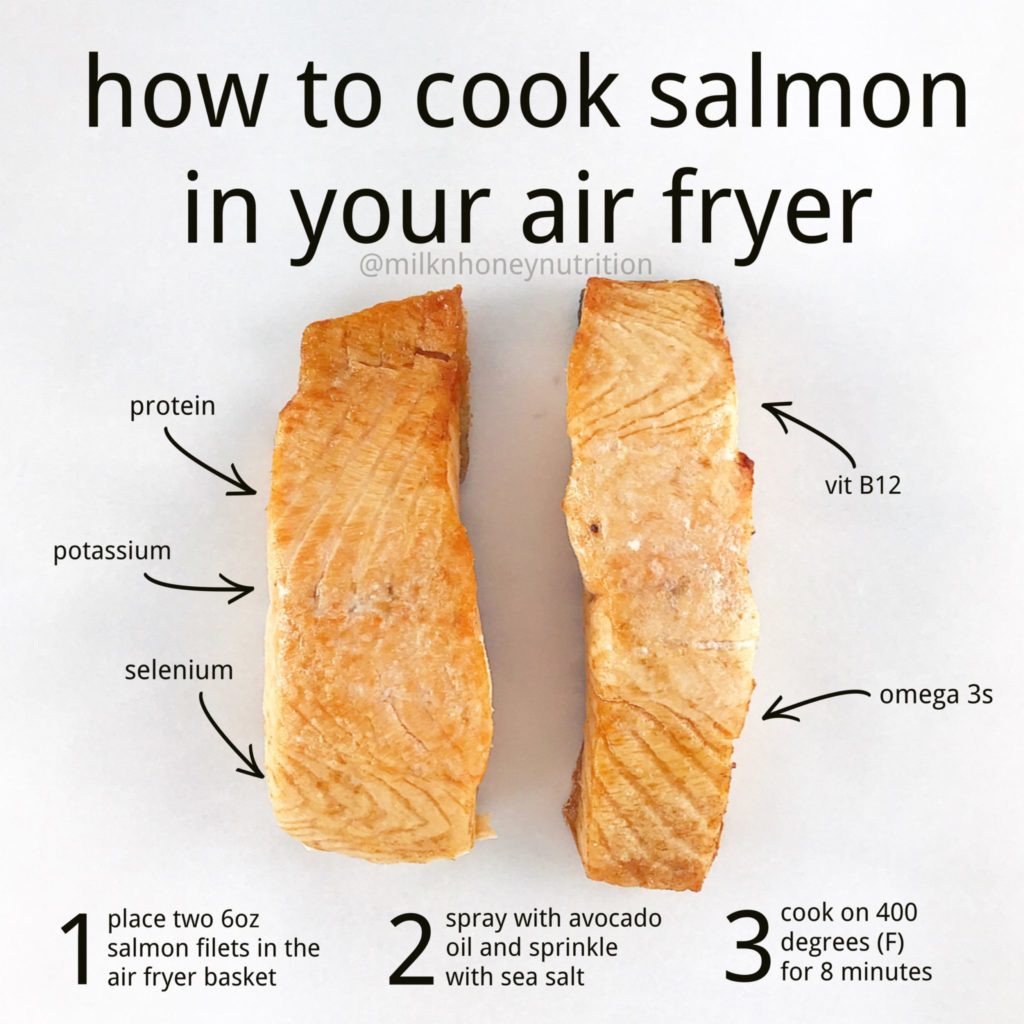 Can you put aluminum foil in the air fryer?
Many air fryer recipes will tell you to place aluminum foil in the bottom of your air fryer to help prevent grease or fat from dripping. I've found that you totally can put aluminum foil in the air fryer, but you don't have to. But this is also another perk of using the air fryer instead of the microwave… it's perfectly safe to use foil in the air fryer. No need to worry about sparks and fires igniting!
Do air fryers use a lot of electricity?
I've seen a lot of articles about whether or not air fryers save energy. And honestly, the answer is no. However, they're not big energy suckers either, and they don't use up more electricity than your oven or other small kitchen appliances typically. They're right in the middle. Plus, when you look at time saved when using an air fryer, and the decreased heat produced in a kitchen in the summertime, it's well worth it!
Which air fryer should you buy?
There are so many good air fryer options out there on the market! You can find a good quality air fryer for anywhere from $80-$200.
Personally, I have owned two different air fryers:
I first purchased the GoWise air fryer I linked above on my own and LOVED it! It fit enough food and cooked great! But the foot print was quite large and I didn't feel like our family of 4 necessarily needed one that large. Then, the folks over at Ninja Kitchen offered to send me one for free (naturally, I said heck yes!), and I found that the 4qt was big enough for our family. It works great as well and I enjoy the smaller footprint on my countertop.
If you have 5+ people you're cooking for, I would definitely go with a larger model like the GoWise one, or I've also heard great things about the Cuisinart model, though I've never used it myself. But if you have 4 or less people to cook for, the Ninja Kitchen model is perfect!