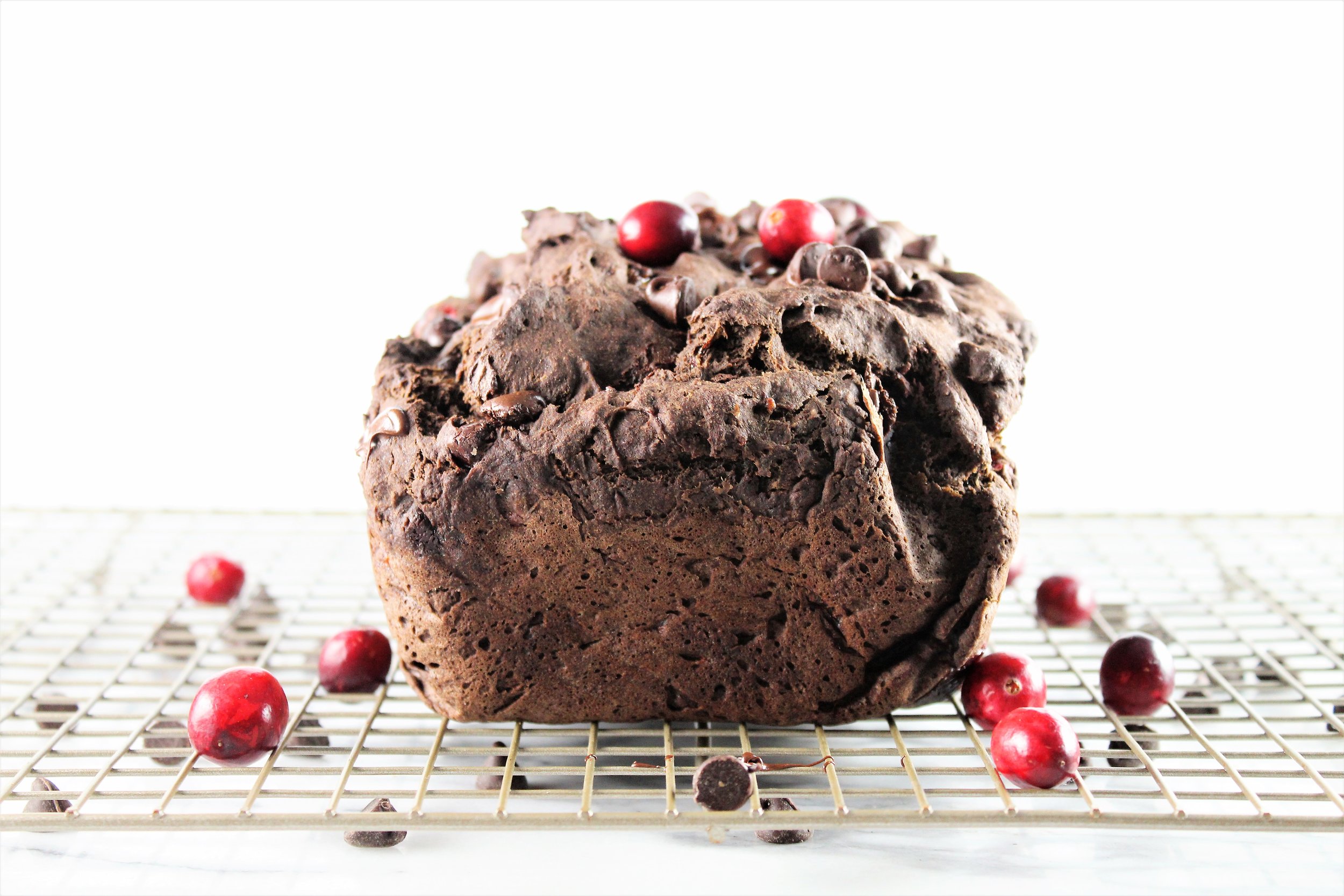 I'm sitting here, the Monday before Thanksgiving, working on this post at my local Whole Foods, and already being bombarded with Holiday shopping ads, black Friday specials, and Christmas carols galore! The holiday season is supposed to be about hope, joy, love, and giving… when did it turn into this display of excess, selfishness, and stress? When did we lose the "gift of giving?"
What is the "gift of giving?"
So, what do I mean by the "gift of giving?" I mean the very idea that the opportunity to give gifts is in fact a gift in and of itself. Getting to see the joy on our friends and family's faces, getting to bless people who otherwise can't afford to bless themselves in the same way, getting to give gifts with a purpose and intention. Realizing that giving gifts goes beyond what the actual gift is, I thought I wanted to do a little something different this year. I wanted to help people give intentional and thoughtful gifts.
Let's all promise to resist the urge to buy gifts just for the sake of buying gifts, this holiday season. Let's put some intention and some thought back into our gift giving. Let's think about why we even exchange gifts in the first place… because I guarantee you it isn't so your aunt can return that sweater she doesn't even like come December 26th.
Don't you love the feeling you get when you see someone's face light up after opening a gift you gave them? (Or after you've done something incredibly thoughtful and kind for them? .. because gifts don't have to be something physical they open.)
With that in mind, I give you my 2017 Holiday Gift Guide… designed to help you be more thoughtful and more purposeful in your gift giving this year. Look through these things I've selected and think about the people in your life. Who would enjoy these? Who would benefit from these? Who will be blessed by these?
---
*Some of the links and discount codes contained in this post are affiliate links, meaning I will make a commission if you decide to purchase something. I only recommend products and services I have used myself and truly believe in! Thank you for your support!

---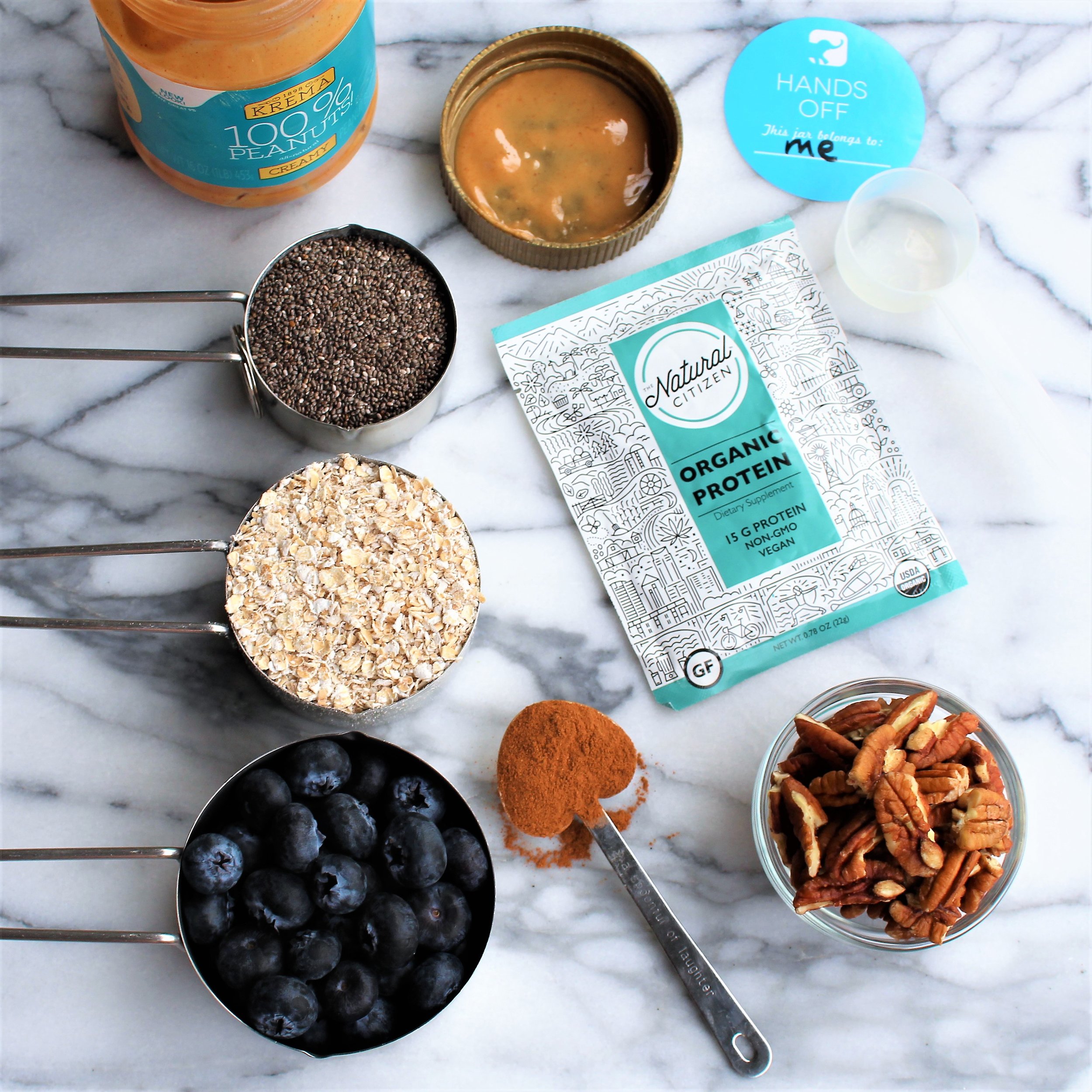 For more information about my thoughts on all The Natural Citizen products, download my Smoothie Guide here. I love to use The Natural Citizen: in smoothies, pancakes, baked goods, oatmeal, etc.
Why I love it: Each of their products is free from additives, sweeteners, and preservatives. Just quality nutrition. Instead of a tea or coffee basket, give a gift basket filled with one of each of the four Natural Citizen products.
---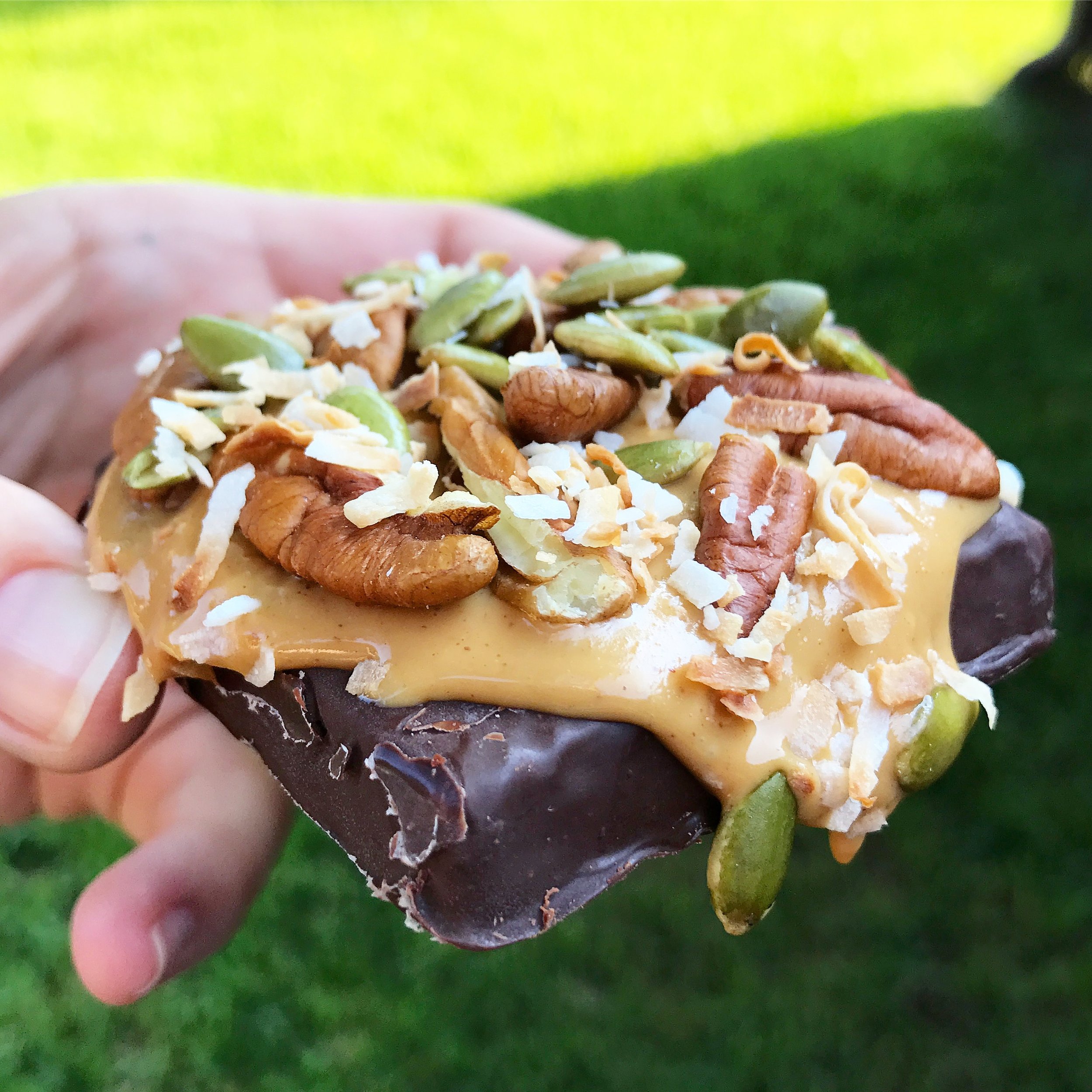 Think about the last box of chocolates you got, or the food-filled gift basket from the office… did you eat all of it? Was it filled with novelty junk food? Odds are, yes. Instead of candy, give your friends and family an assorted box of the best chocolate bars around… chocolate covered Square Organics bars! My husband's favorite is the Chocolate Covered Cookie Dough, and I'm obsessed with the Chocolate Coated Mint bar. Trust me, a box of these will go over a lot better than a box of chocolate candy.
---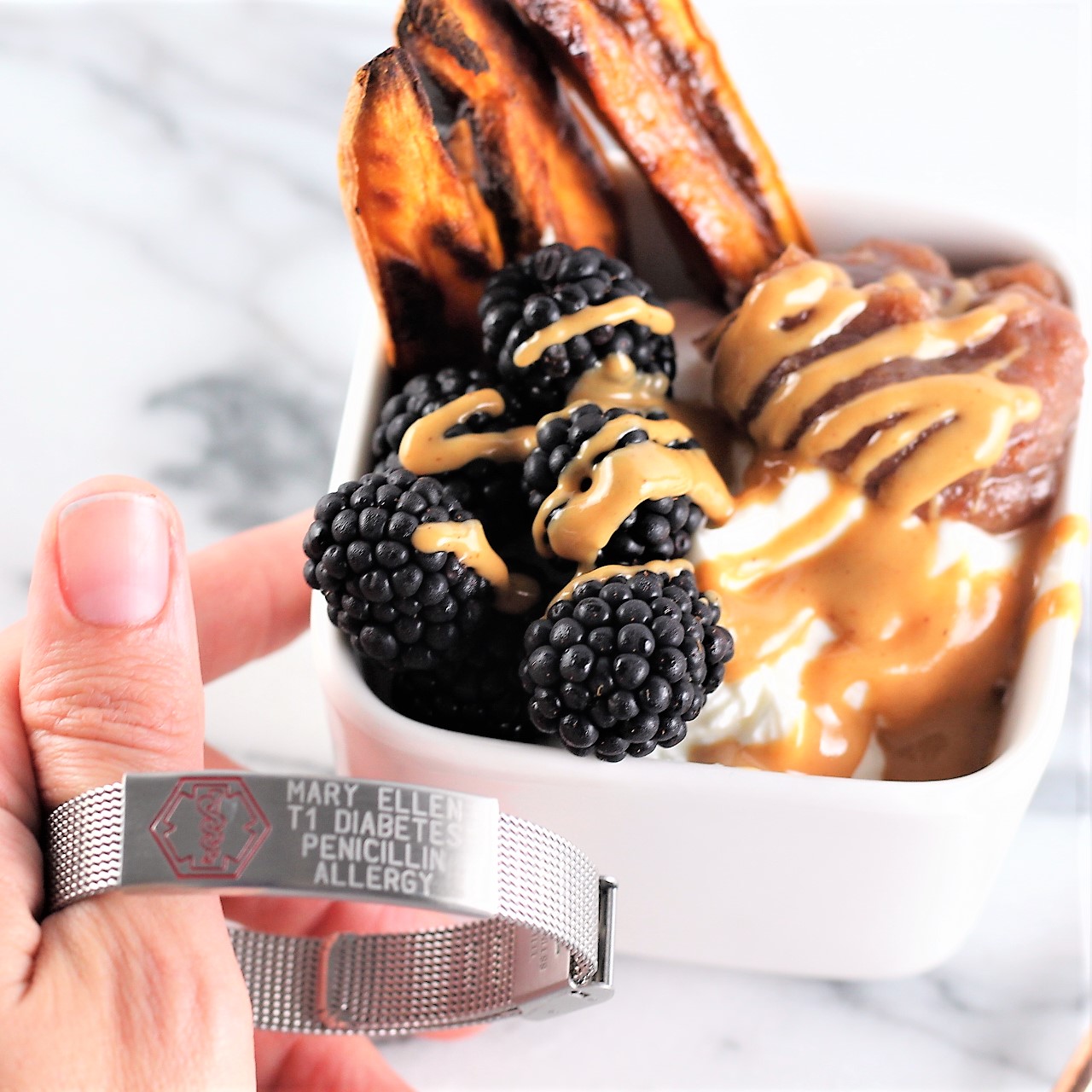 I'm a type 1 diabetic and I have a penicillin allergy. Both of these things are critical information for emergency personnel and doctors to know before treating me. Read more about my experience here, and why I'm a big advocate for medical IDs! With so many fashionable and functional options, it's like giving jewelry with a greater purpose!
---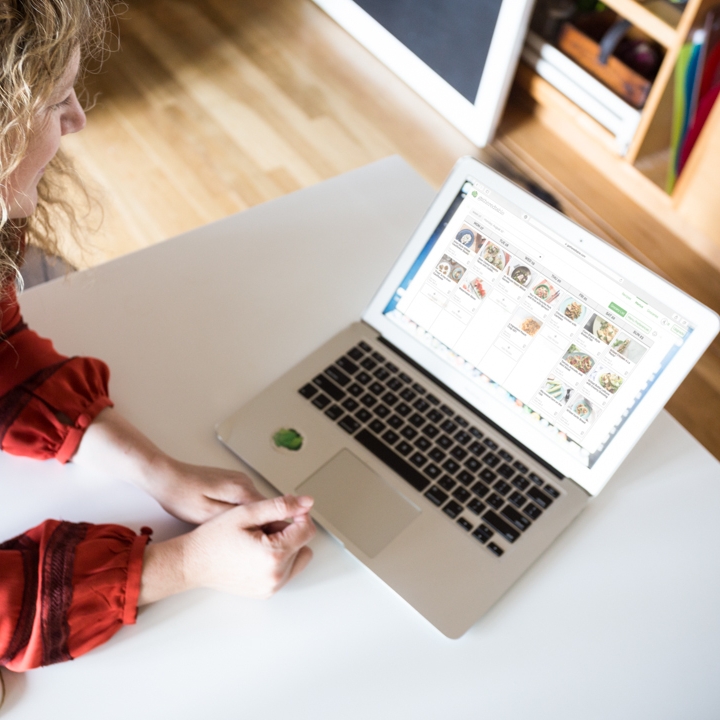 I've partnered with a team of credentialed nutrition professionals and culinary facilitators, to create these meal plans to help you get started with meeting your health goals. You will have access to recipes for three meals per day plus snacks – all with easy-to-follow directions for people of all cooking levels. You customize your plans to feed any number of people, generate custom grocery lists, and access the easy to use mobile app from Gathered Table.
The 21-Day Real Food Cleanse: A great way to get your metabolism humming and jump-start your health before following my Anti-inflammatory Plan. It contains selected low-glycemic recipes aimed at stabilizing blood sugar, maintaining healthy weight, normalizing hormones, promoting healthy digestion, and reducing inflammation associated with many chronic diseases.
Anti-inflammatory Plan: Also contains low-glycemic recipes aimed at stabilizing blood sugar, maintaining healthy weight, normalizing hormones, promoting healthy digestion, and reducing inflammation. You will receive a weekly anti-inflammatory meal plan that emphasizes the preparation of whole, plant-based foods. Research suggests that these life-giving foods should make up at least 75% of your plate. The other 25%? That's easy… We'll suggest high-quality proteins that can be simply prepared.
---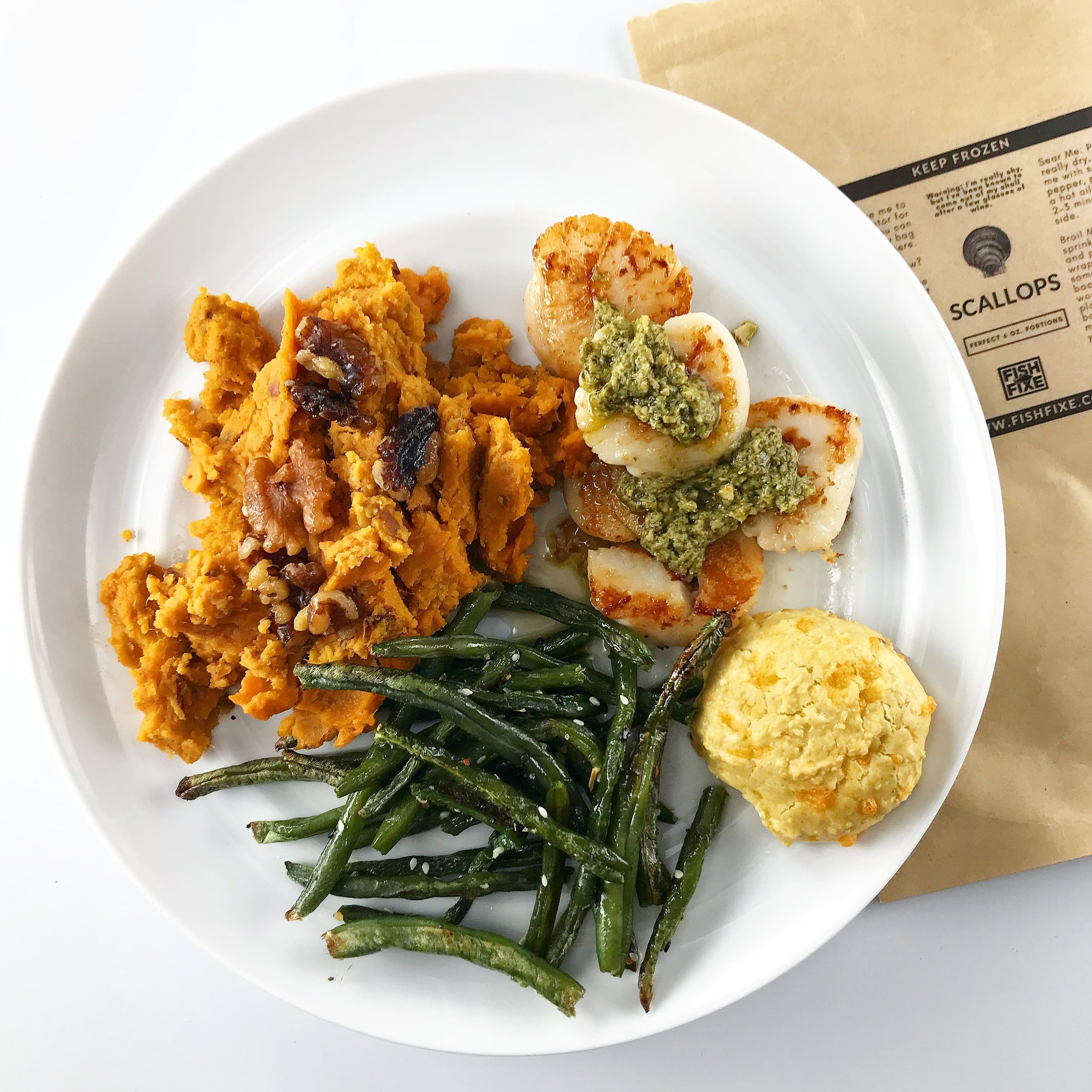 Eating seafood can be tricky. At Fish Fixe they want to make it convenient for you to thrive on seafood. That's why they hand-select premium, nutrient dense proteins, portion them to make meal-prep easy, blast freeze the portions to seal in the "off the boat" freshness and deliver them to your door. Quick to thaw, easy to prepare and quality and freshness you can trust. I use Fish Fixe seafood regularly in my own kitchen (see the picture above for an example)… it's been years since I've prepared seafood regularly, but that is changing thanks to Fish Fixe!
---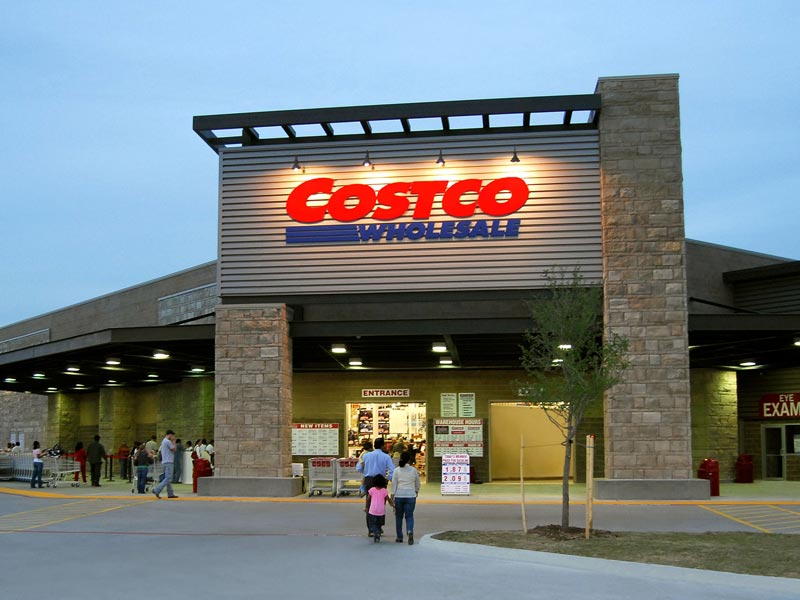 *Image source: http://livetheorganicdream.com/costco-buying-thousand-acres-land-local-farmers-grow-organic-produce/
If you've followed my social media channels or blog for any length of time, you know I am OBSESSED with Costco. To the point that I know most of the employees at my local warehouse by name and they know my kids by name too, ha! Their in house brand, Kirkland, offers hundreds of quality products, along with warehouse prices on premium brand name products as well. For a complete list of my favorite Costco finds, sign up for my email list here.
---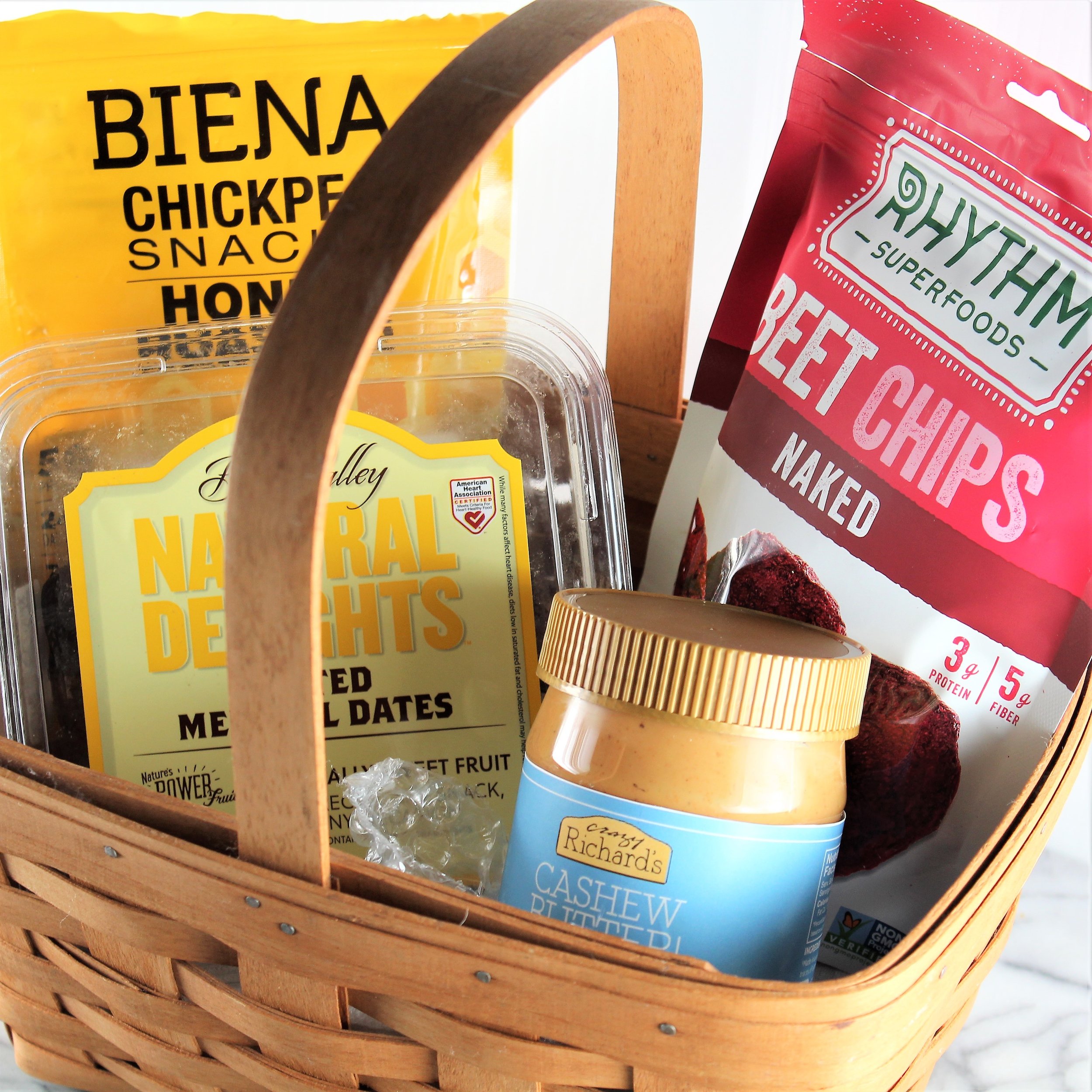 Like I said above, no one needs yet another basket or box of chocolate or over processed holiday-packaged junk food. Why not put together a basket filled with thoughtful, healthy (and fun!) snacks. I've suggested some of my favorites above, but have a little fun with it. Hop on over to AmazonPantry and get to shopping! No need to fight the crowds at specialty grocery stores 😉
---
How often do you resort to a bottle of wine as a hostess gift? That used to me… until I thought, "why don't I give my friends something I really LOVE and I know they will too?"… instead of gambling on a bottle of wine that they may or may not drink. A bottle of Chosen Foods avocado oil costs about the same as a decent bottle of wine, and you can package it up the exact same way! Just grab one of those cute little wine bags you see this time of year. I promise it's a hostess gift they'll never forget! Use the code 'milknhoney20' for 20% off on ChosenFoods.com or buy directly off Amazon!
---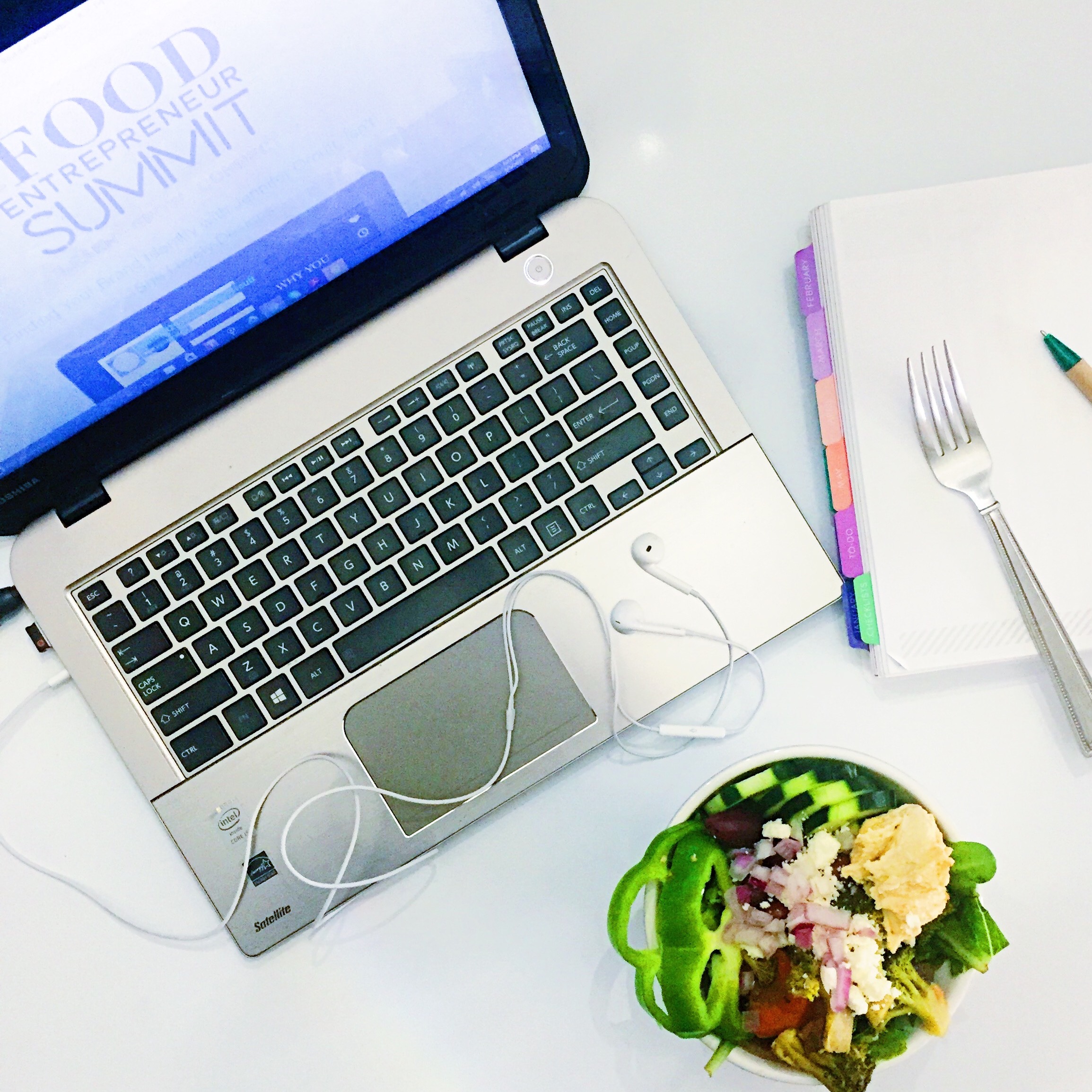 I attended last year (read more about my experience here) and can't wait to attend again this year! This year, the Viral Content Summit is 18 Masterclasses teaching you how to bring traffic to your blog or business online PLUS how to better serve your audience and make an income from your traffic and campaigns! Sign up here! (PS- I've been told there will be some awesome Black Friday pricing options too!)
---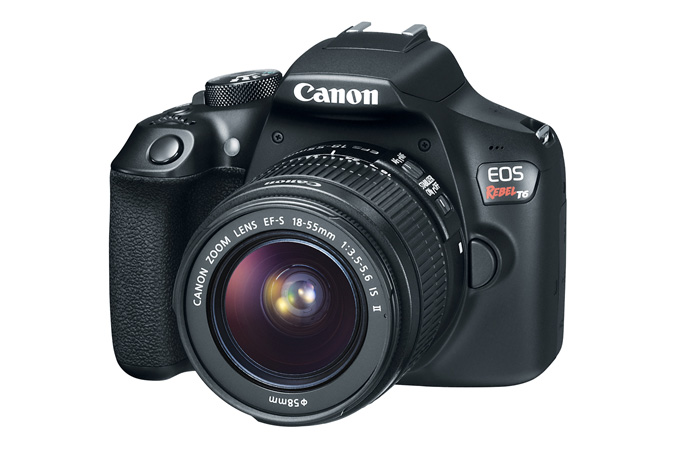 This camera has been like my third arm this last year… It's completely intuitive to use, and has brought out a skill and passion for (food) photography I didn't even know I had. My favorite feature though is the built in wi-fi. I can wirelessly transmit photos to my phone (or other mobile device) or my computer at the click of a button, and almost instantly share photos with friends and family. No more waiting to upload pictures. Makes life so simple! And as an added bonus, get this lens for some AMAZING food photos.
---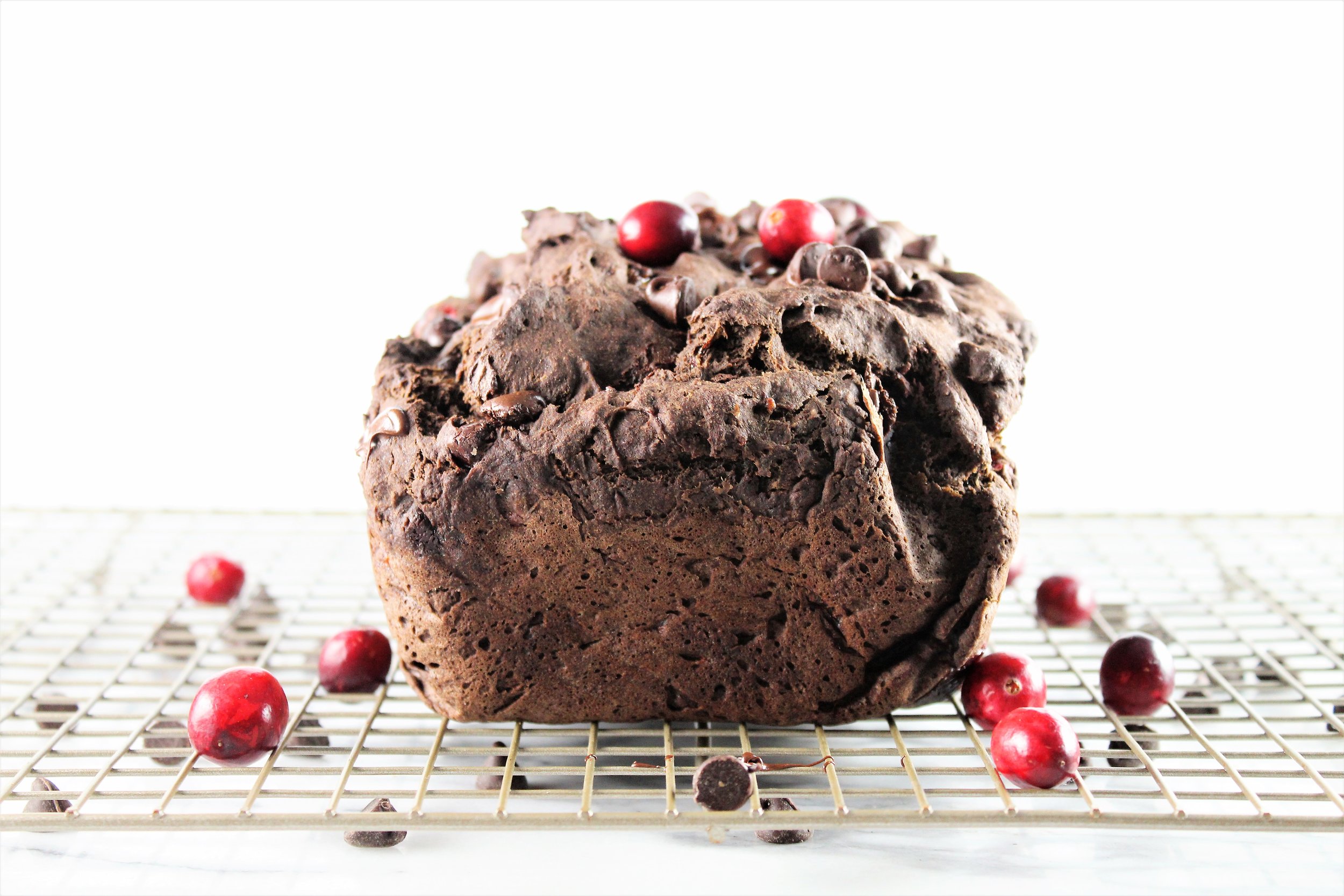 ---
Check out some of these other great Journal articles!