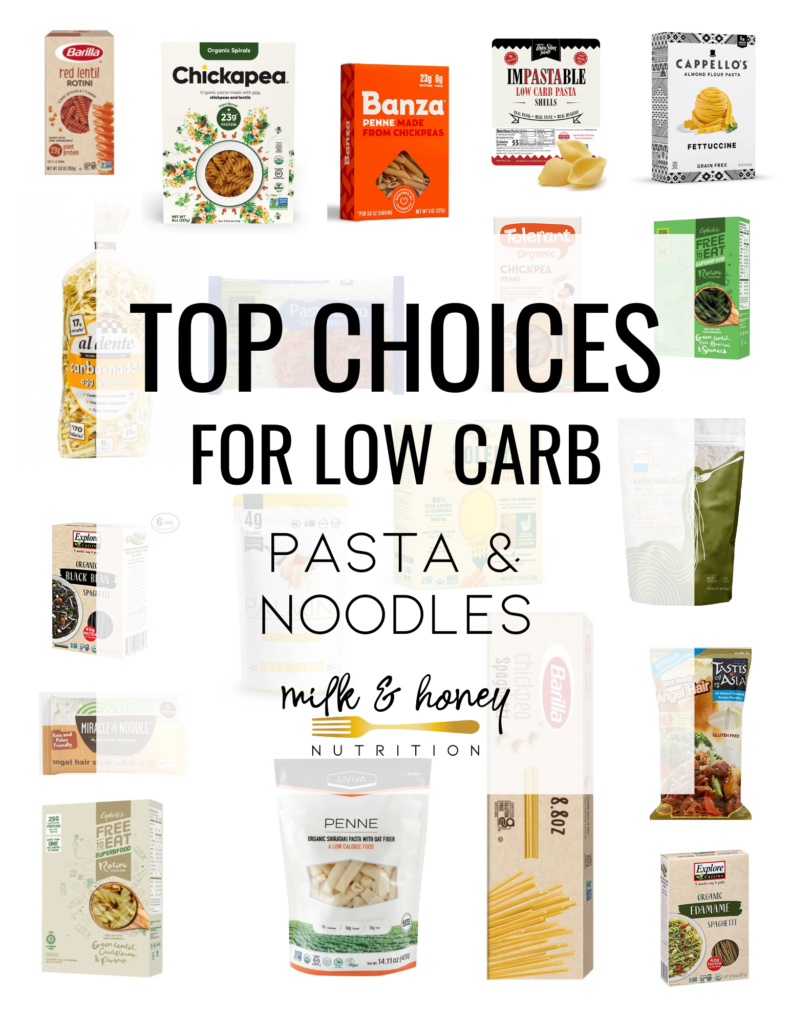 Tasty, blood sugar friendly, low carb pasta can be hard to find but there are lots of great options out there!
I've lived with diabetes for over 30 years and have tried some truly awful low carb or blood sugar friendly pasta options. But, I've also found some of the best low carb pasta and noodle options that are both blood sugar-friendly and delicious!
This post contains affiliate links. This means if you choose to purchase a product through some of the links included in this post, I earn a small commission at no extra cost to you.
What to look for in low carb pasta for diabetes
Below, I'm going to show you some of my favorite lower carb pasta brands but I also want you to feel confident in choosing your own favorites. So, let's discuss what we want to look for.
Ideally, when comparing options to traditional pasta, we're searching for one or more of the following…
Lower amounts of carbohydrate
More fiber
More protein
And, most importantly, you enjoy eating it!
Popular low carb pasta brands
Some of the more common popular low carb or more blood sugar friendly brands include:
Are rice noodles low carb?
Most rice noodle options are not low carb and often lack protein and fiber. But, if you enjoy eating them, you can absolutely still have them! I recommend pairing them with a fiber or protein source. For example, serve them with your favorite non-starchy veggies, and meat or tofu.
Is brown rice pasta low in carbs?
Even though brown rice pasta may have slightly more fiber than rice noodles, they're often still a pretty high glycemic food and can be difficult to navigate with diabetes. But again, if you enjoy eating them, you definitely can still enjoy them when you have diabetes. As I said above, just pair them with other fat, fiber, and protein sources.
Is gluten free pasta low carb?
Some gluten free pastas are more blood sugar friendly and/or low carb, and some are not. Rice based pastas (as discussed above) can be trickier to navigate for those with diabetes or looking to balance blood sugars.
Ideally they should be served with protein and fiber rich foods. Pastas made from low glycemic foods like beans, lentils, and/or almond flour can be a great blood sugar friendly low carb pasta option if you enjoy eating them.
Do you have to eat low carb noodles and pasta?
Definitely not. We can always enjoy traditional pasta and simply pair it with other fat, fiber, and protein rich foods. But, if you can find a low carb pasta, higher fiber noodle, etc. option that you enjoy eating, it can make balancing your blood sugars after the meal a bit easier.
If you don't find an option below that you enjoy, stick to wheat based pasta (or another preference) and try some of these strategies:
Pair your pasta with a protein source
Add peppers and onion to your sauce for added fiber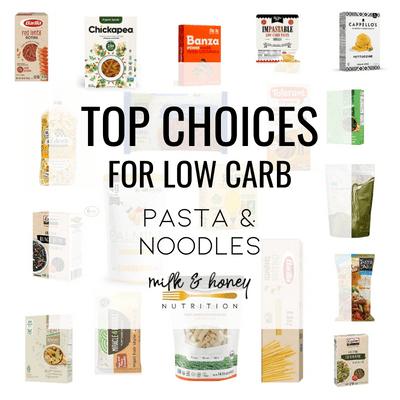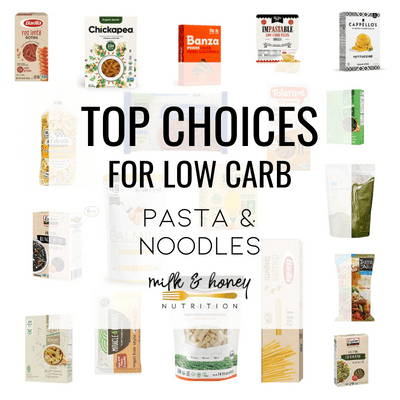 Top high protein, high fiber, or low carb pasta options
Banza chickpea pasta
Explore cuisine edamame noodles
Explore cuisine black bean noodles
Barilla Chickpea Spaghetti
Tolerant chickpea pasta
Chickapea chickpea and lentil pasta
Barilla red lentil rotini
Impastable pasta shells
Liviva Shirataki penne pasta with oat fiber
Cappello's almond flour pasta
Carba nada egg fettuccine
Palmini hearts of palm angel hair pasta
Taste of Asia angel hair konjac noodles
Nasoya pasta zero Shirataki spaghetti
Kelp Noodles
Miracle noodles
Cybele's free to eat superfood white pasta
Cybele's free to eat superfood green pasta
Solely spaghetti squash pasta
Categories for low carb pasta and noodles
These top 19 choices are broken down into the following categories:
Best low carb pasta options
Best low carb noodles
Best low carb pasta options
There are so many higher fiber, higher protein, and/or low carb pasta options on the market. While there's no way to cover all of them, below you'll find some of my top picks.
Bean based pasta options
Bean based pasta has about 30% less carbohydrate typically compared to traditional pasta. And is also higher in protein (by quite a lot usually) and fiber. These are some of my favorite options: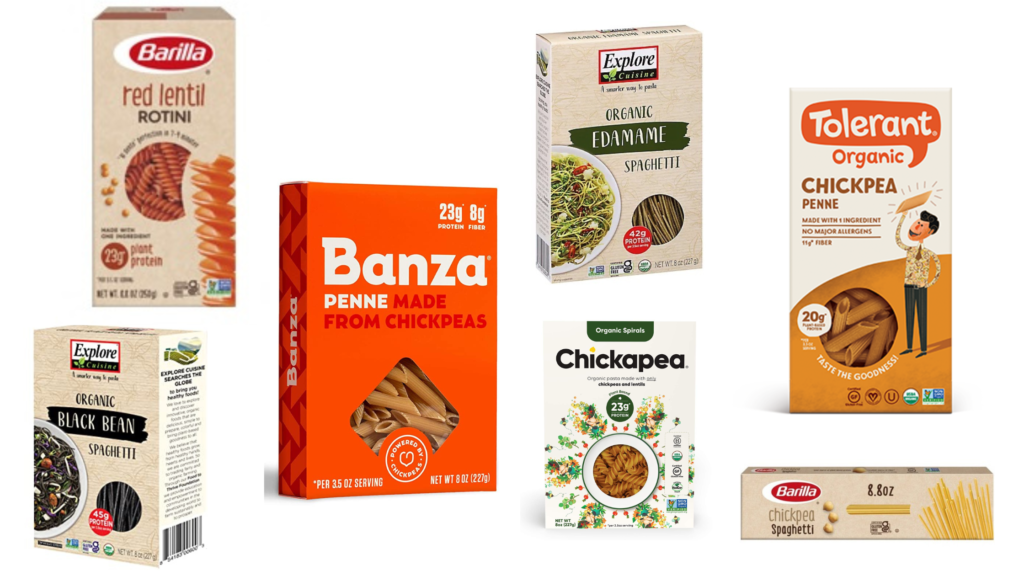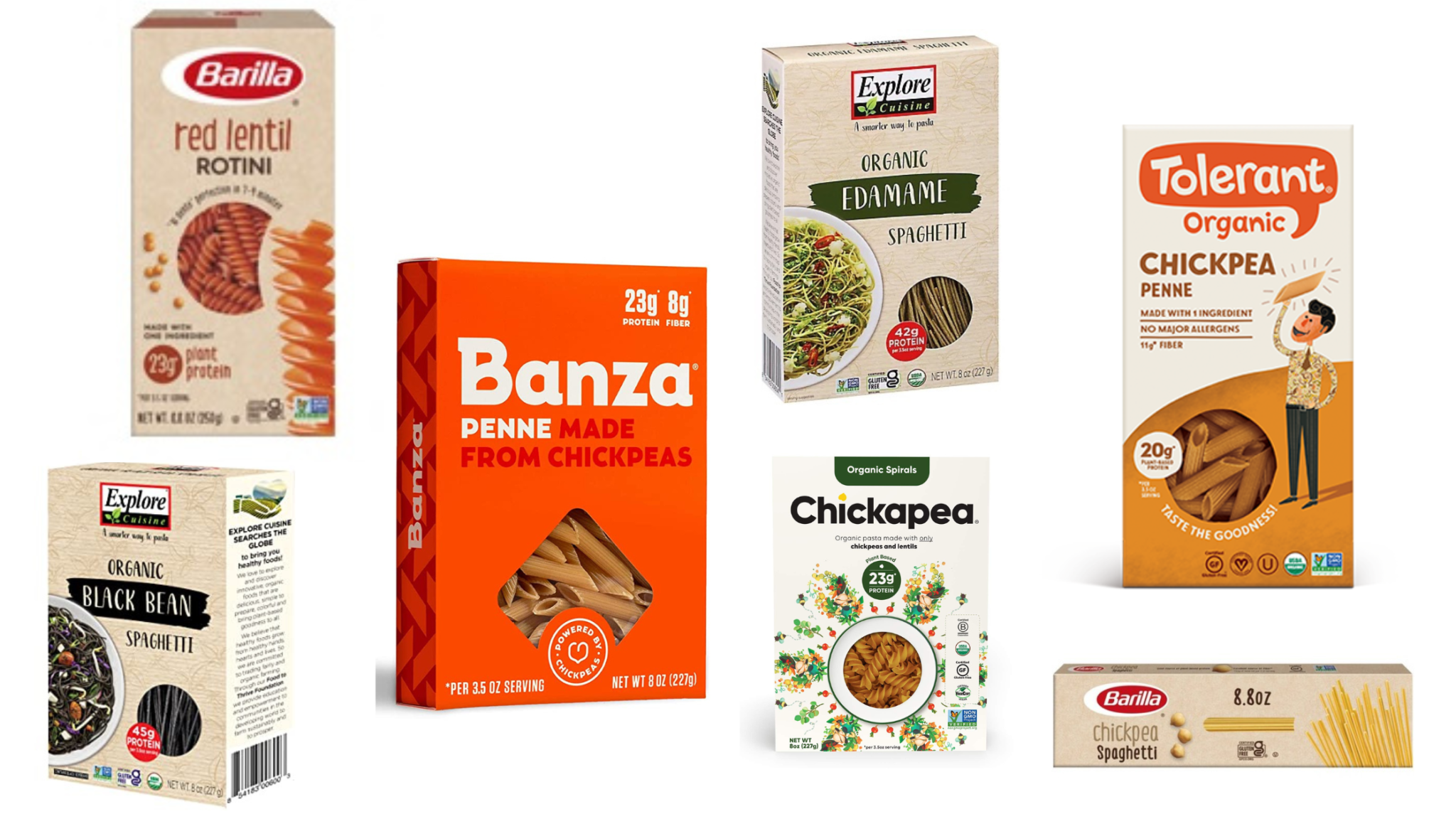 Low carb pasta shells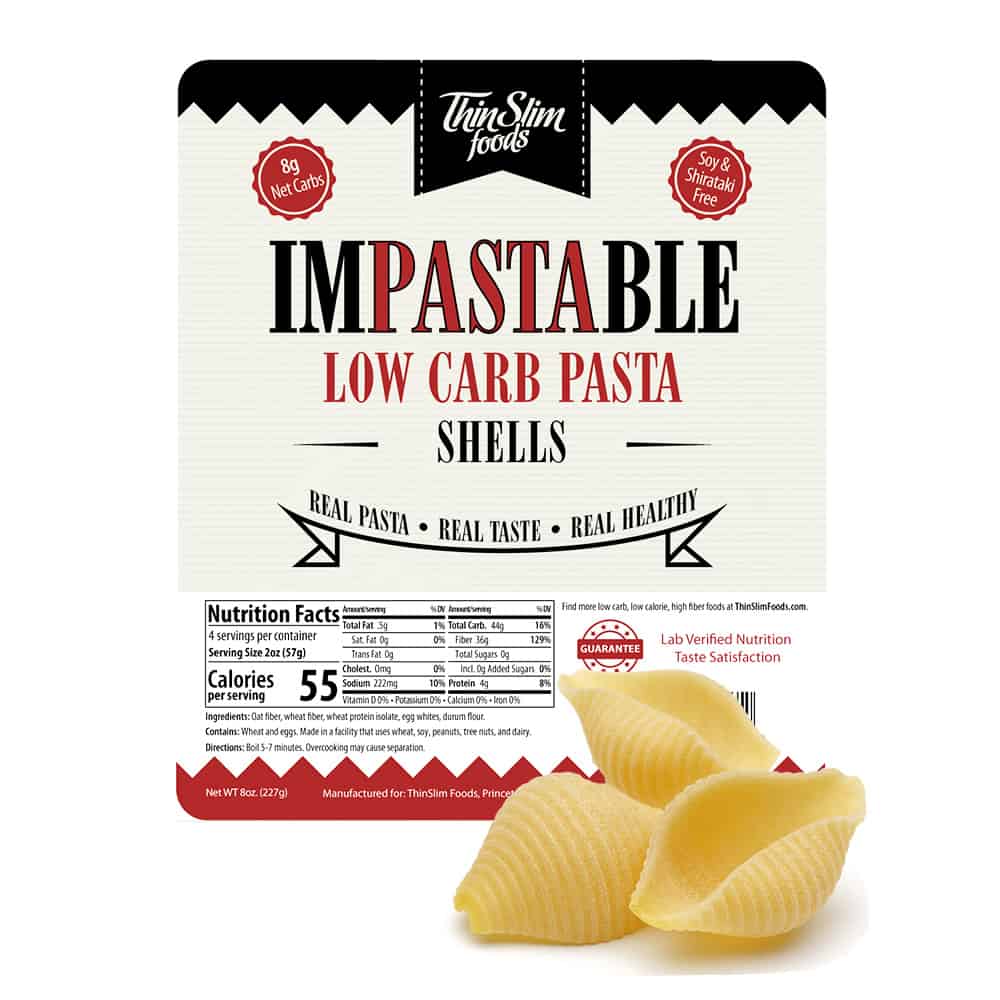 Low carb gluten free pasta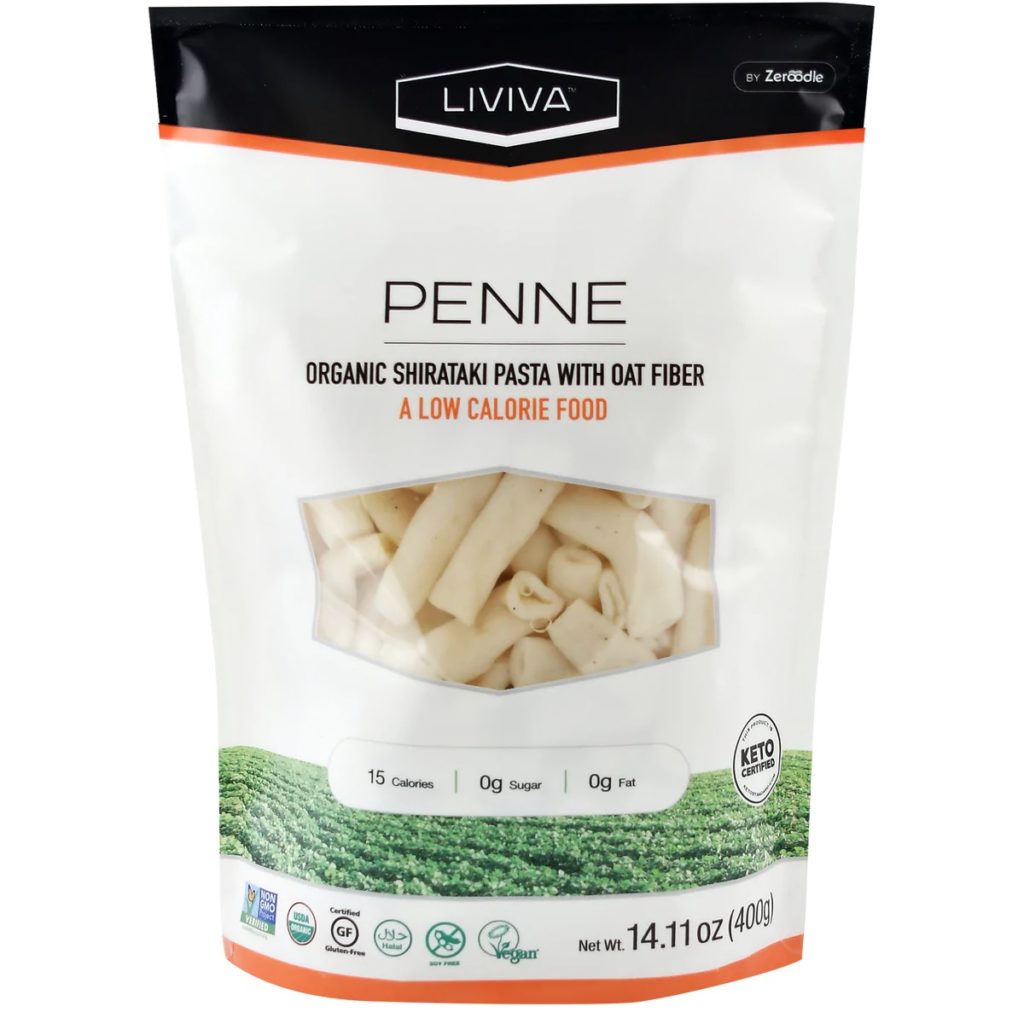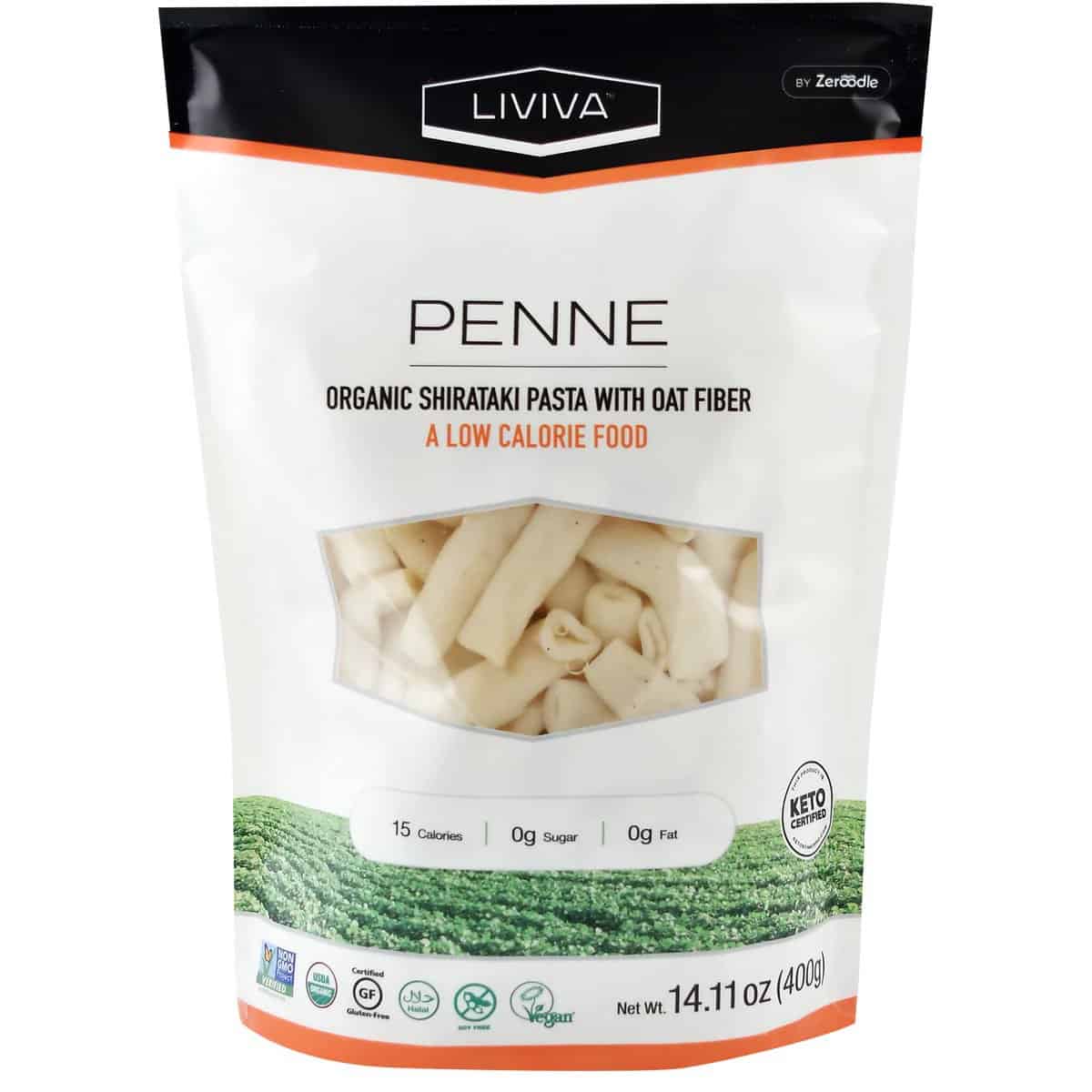 High protein low carb pasta
Your best option for higher protein and lower carbohydrate pasta is going to be some of the bean based pasta options we mentioned above. While they do still have about 30g carbohydrate/serving, they also have a good deal more protein.
Best low carb noodles options
Whether you're making soup, ramen, spaghetti or another noodle-based dish, below you'll find some great blood sugar friendly pasta options.
Almond flour noodles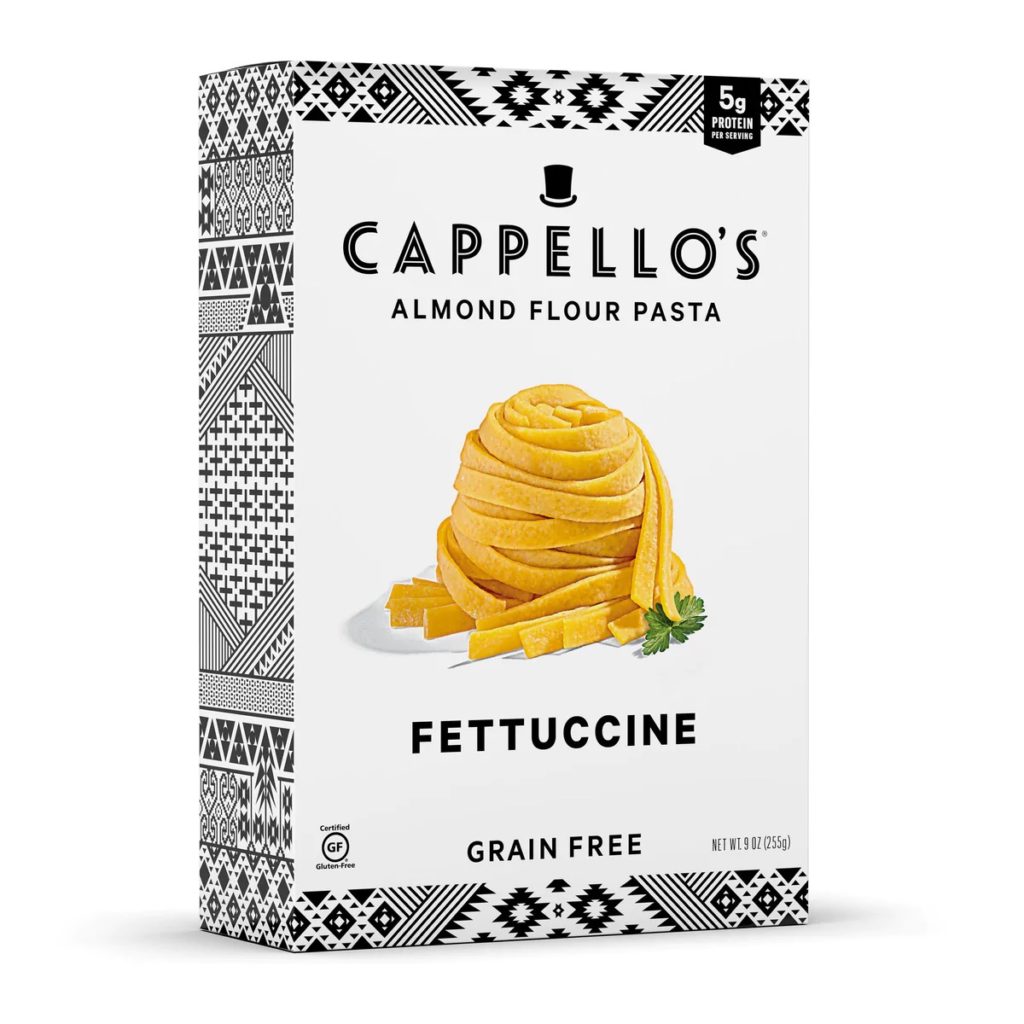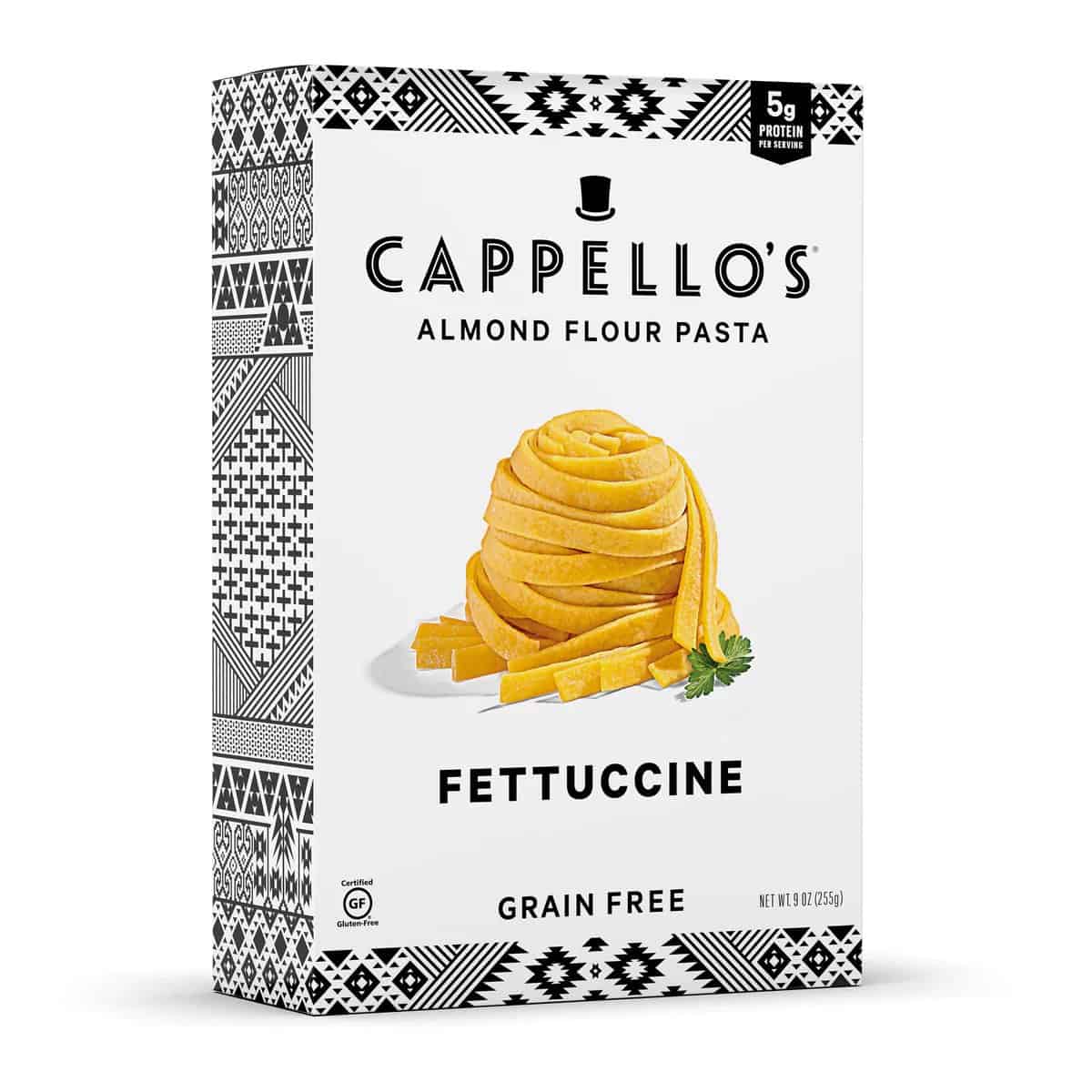 Low carb egg noodles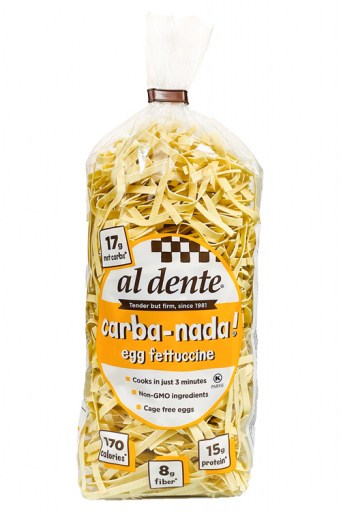 Low carb ramen noodles
Ramen is traditionally made with a wheat-based noodle. Since most ramen dishes include protein and fiber sources, ramen can be a great blood sugar friendly option for many people. If you're looking for a lower carb noodle though, some people prefer to use shirataki noodles or some of the other options I've listed below.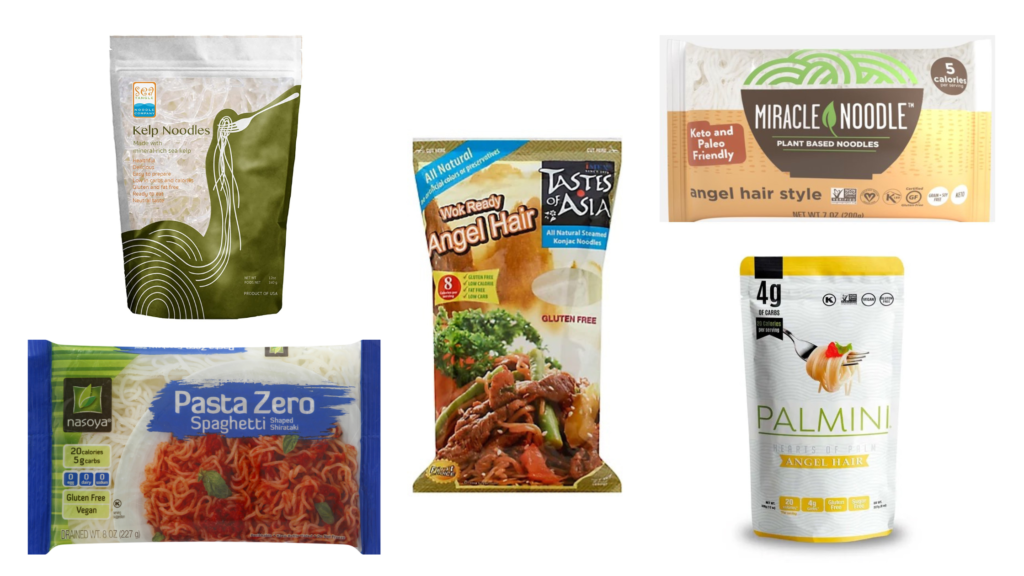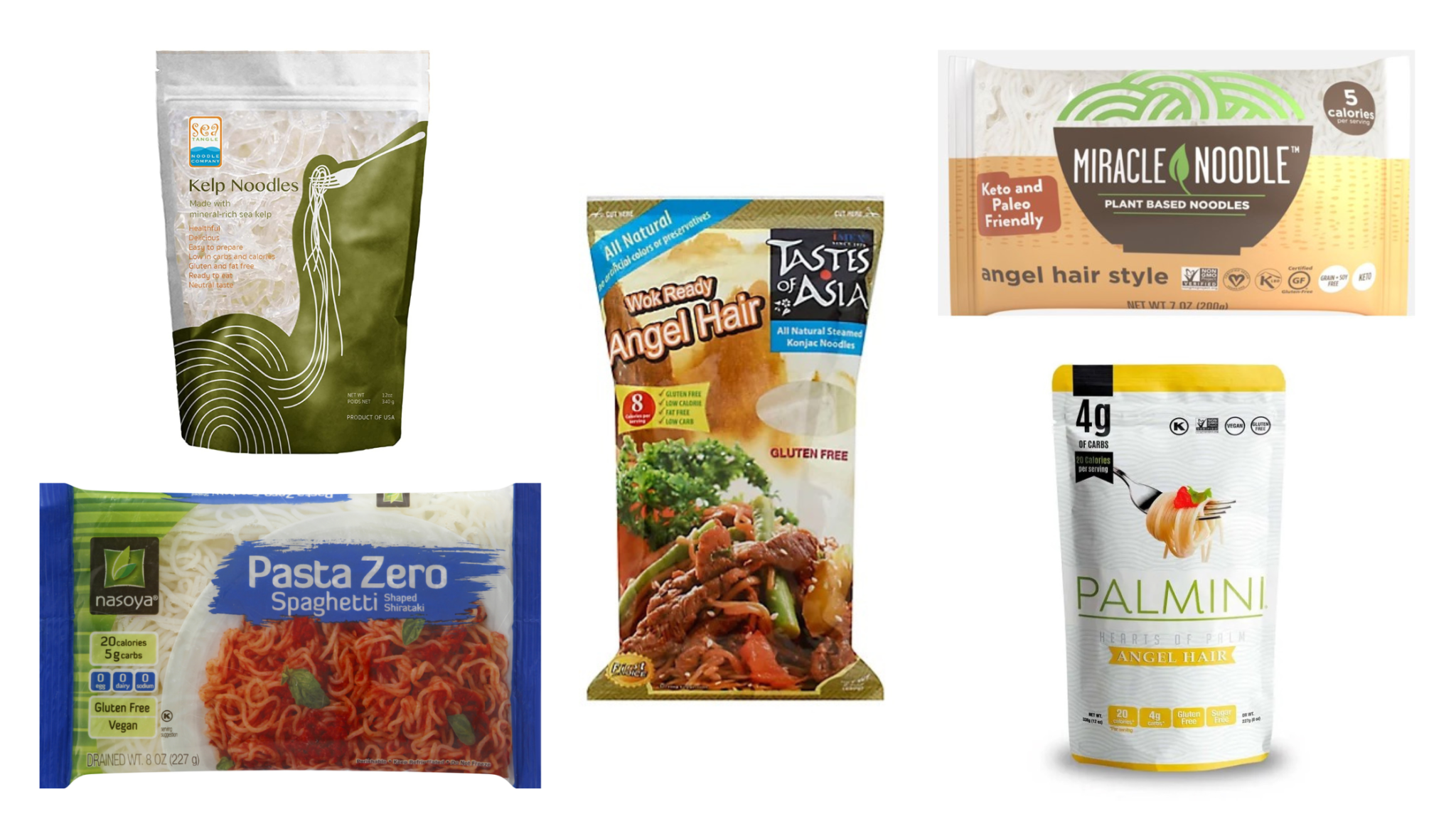 Low carb macaroni and noodles made from vegetables
Many pasta manufacturers have started to make vegetable based noodles over the last several years as another lower carbohydrate option.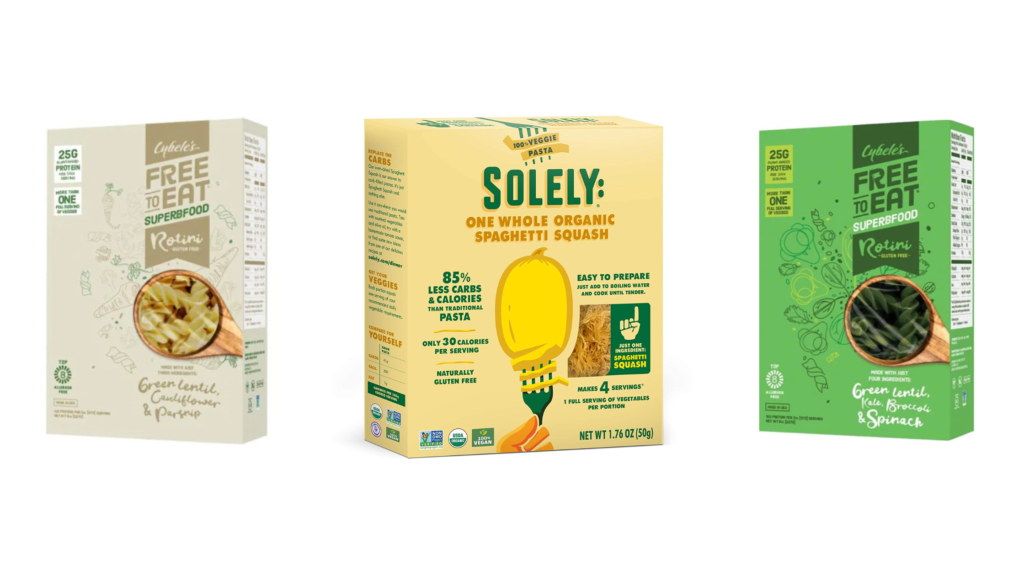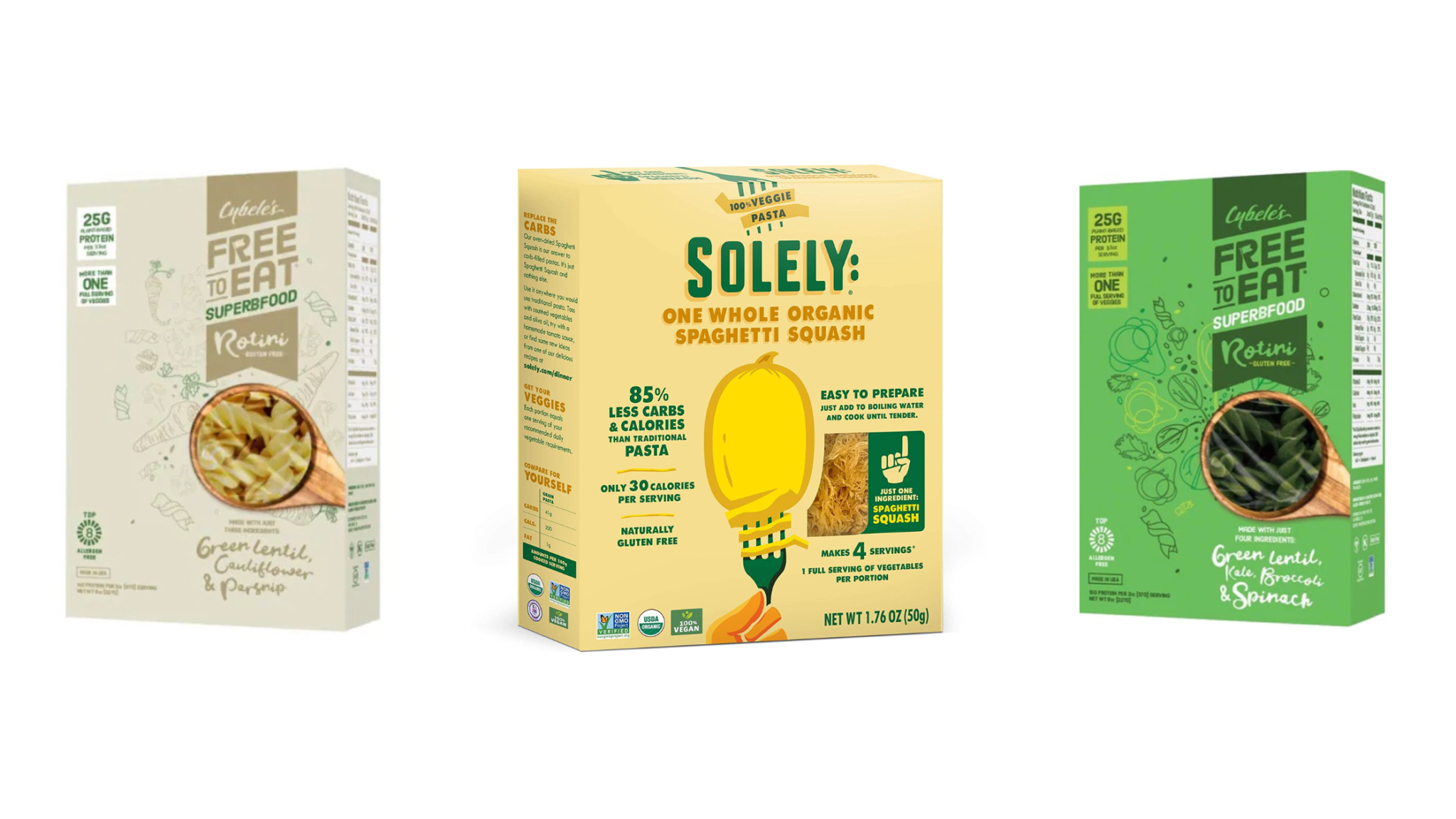 Low carb pasta recipes
Once you've discovered what your favorite higher protein, or low carb pasta option is, try them in one of these delicious recipes!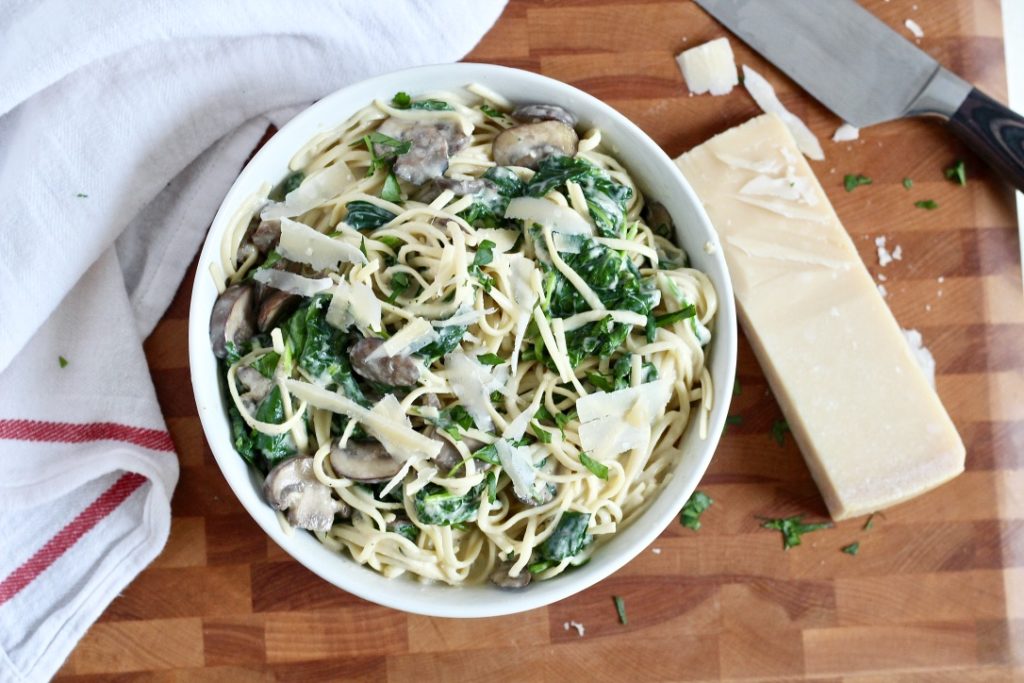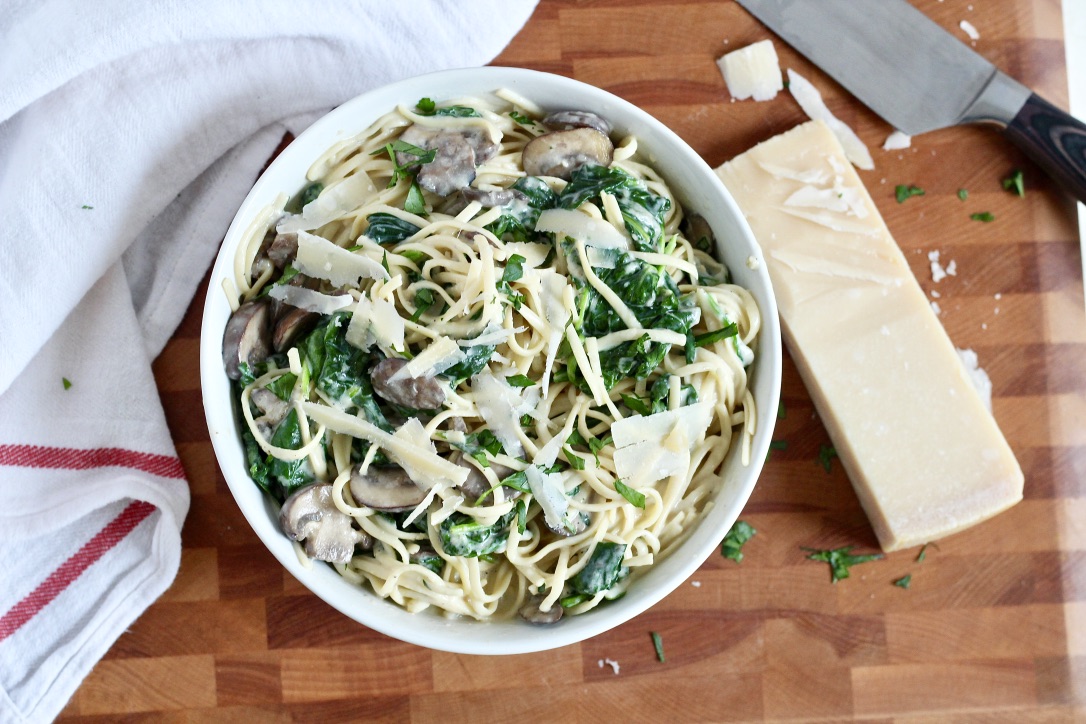 ---
Want more blood sugar friendly pasta recipes? Check out my first cookbook: The Easy Diabetes Cookbook!