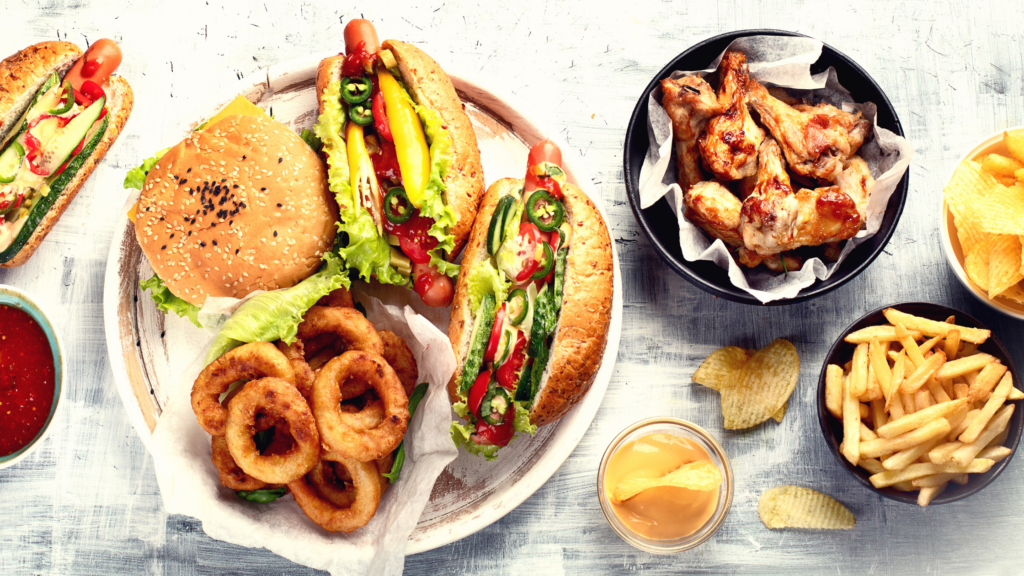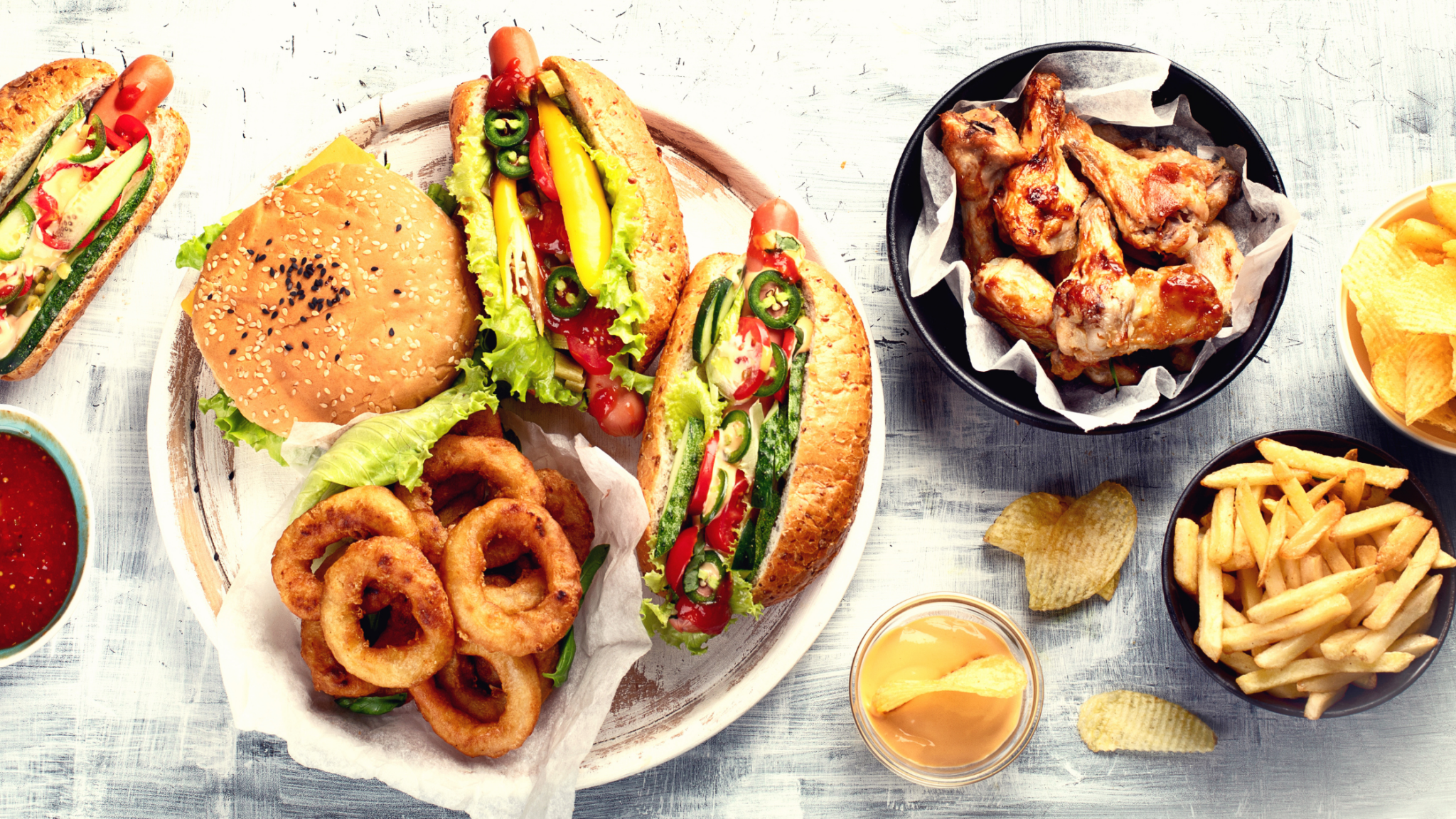 Knowing what to order when you go out to eat can be hard, so keep reading for our top dietitian-approved options for fast food for diabetes.
Ever wonder what the best options for someone with diabetes are at a fast food restaurant? Well, look no further because below we're detailing what you should order and everything you need to know about fast food for diabetes.
Best tips for eating out with diabetes
Eating out with diabetes can be overwhelming, but it is possible! Some basic tips for eating out with diabetes include:
Make sure you always include a protein source.
Look for menu items with veggies.
Choose dishes more likely to be higher in fiber.
Steer clear of dishes with trans fat or high amounts of saturated fat.
Look up the nutritional information for menu items if you're able to ahead of time.
Avoid high sugar beverages.
Eat slowly, and stop when you feel full.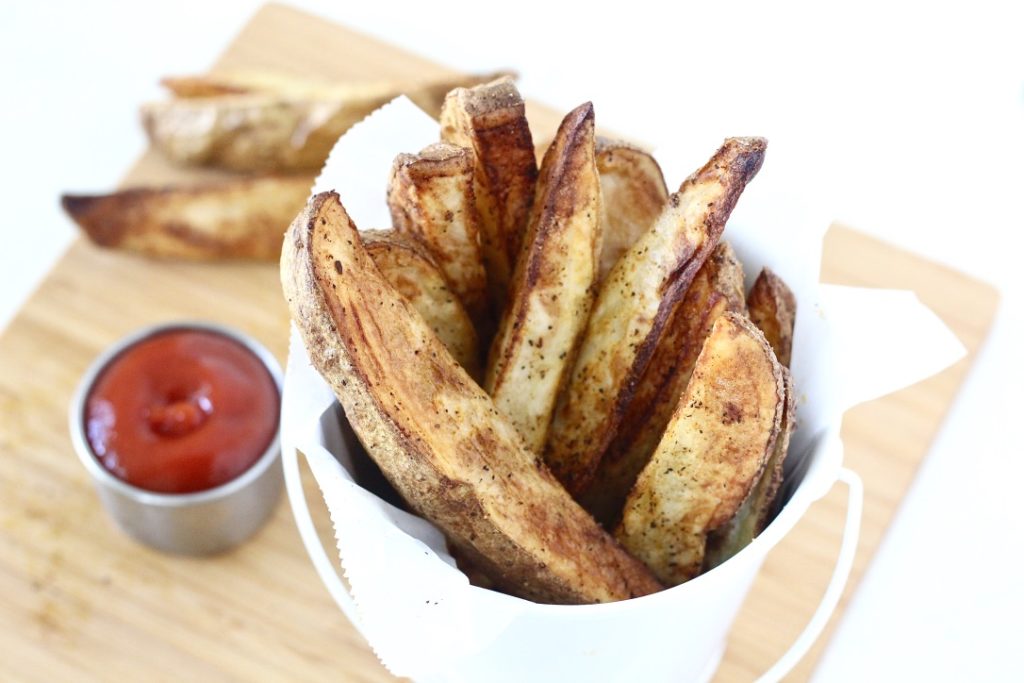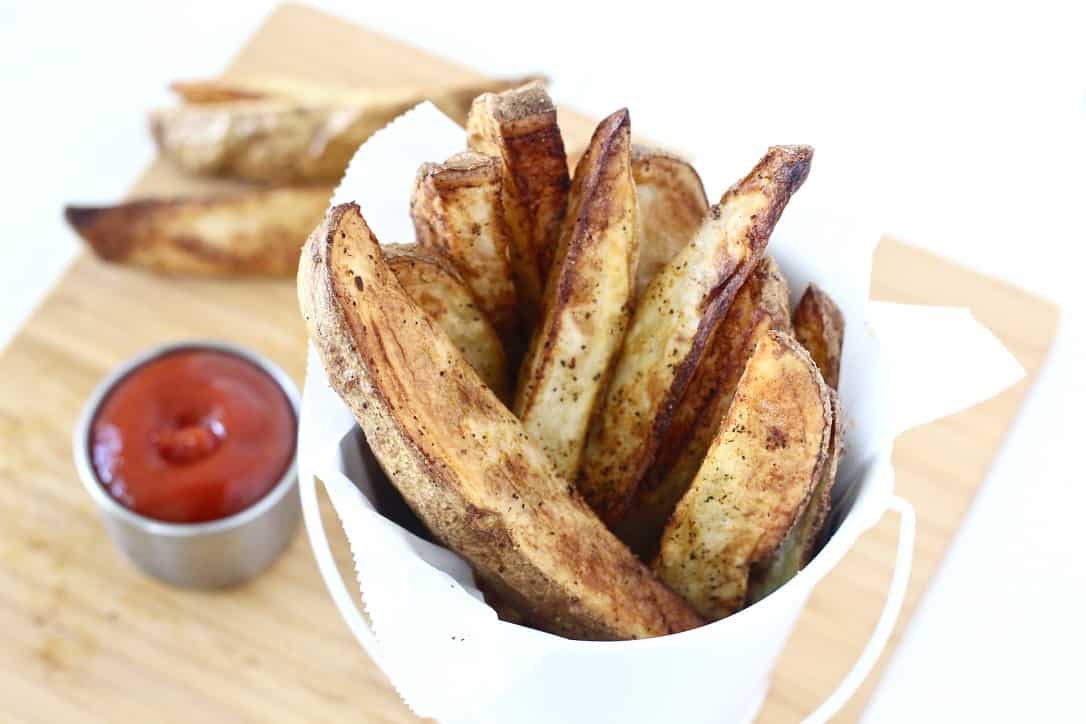 Specific diabetes friendly fast food tips
It is estimated that over 30% of Americans eat at least one fast food meal every day… so, it's unrealistic to assume you'll never eat fast food again when you have diabetes. It's important to be prepared and have some go-to menu options in mind. In addition to the tips above, keep the following tips about fast food for diabetes in mind as well:
Do your research ahead of time. Look up the menu and nutritional information online before you go.
Keep in mind that most fried fast food items are fried twice by the time they make it to your hands. (The first time happens initially before most fast food is frozen at a production center, and again in the restaurant when "cooked.") This means the amount of fat can be much higher and may result in a delayed glucose spike.
Don't go to a fast food restaurant when you are overly hungry. Wait for a time when you can be most in tune with your hunger and fullness cues. If you've skipped a meal that same day, you won't be able to listen to your body to the best of your ability.
Don't size up or super size an order.
Don't assume that salads are the best option. They may be lacking in protein or have more carbohydrate than you think.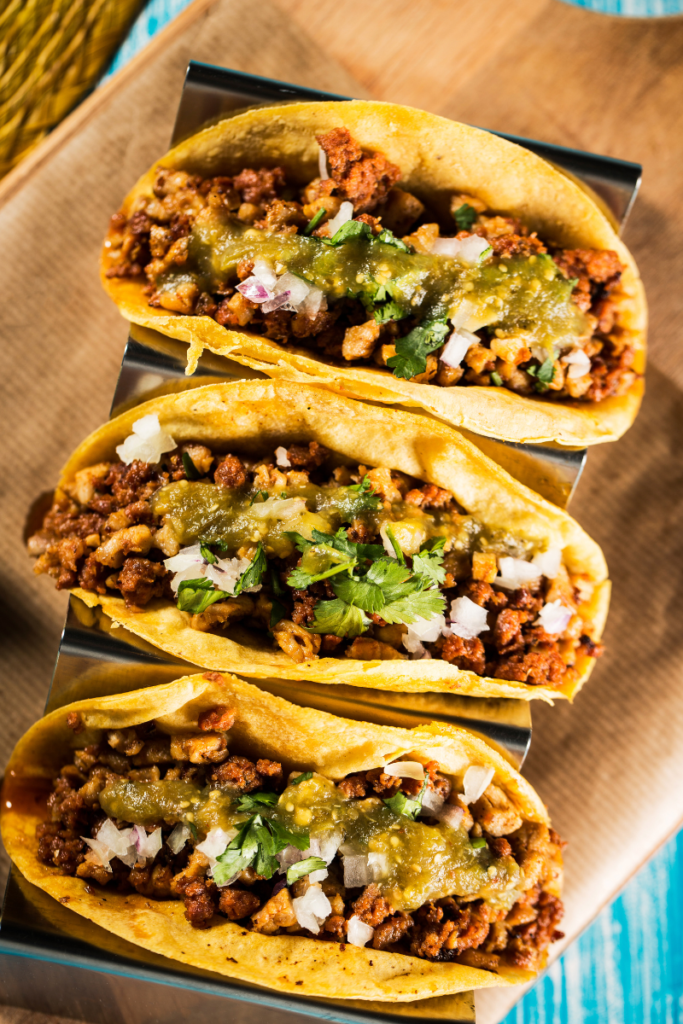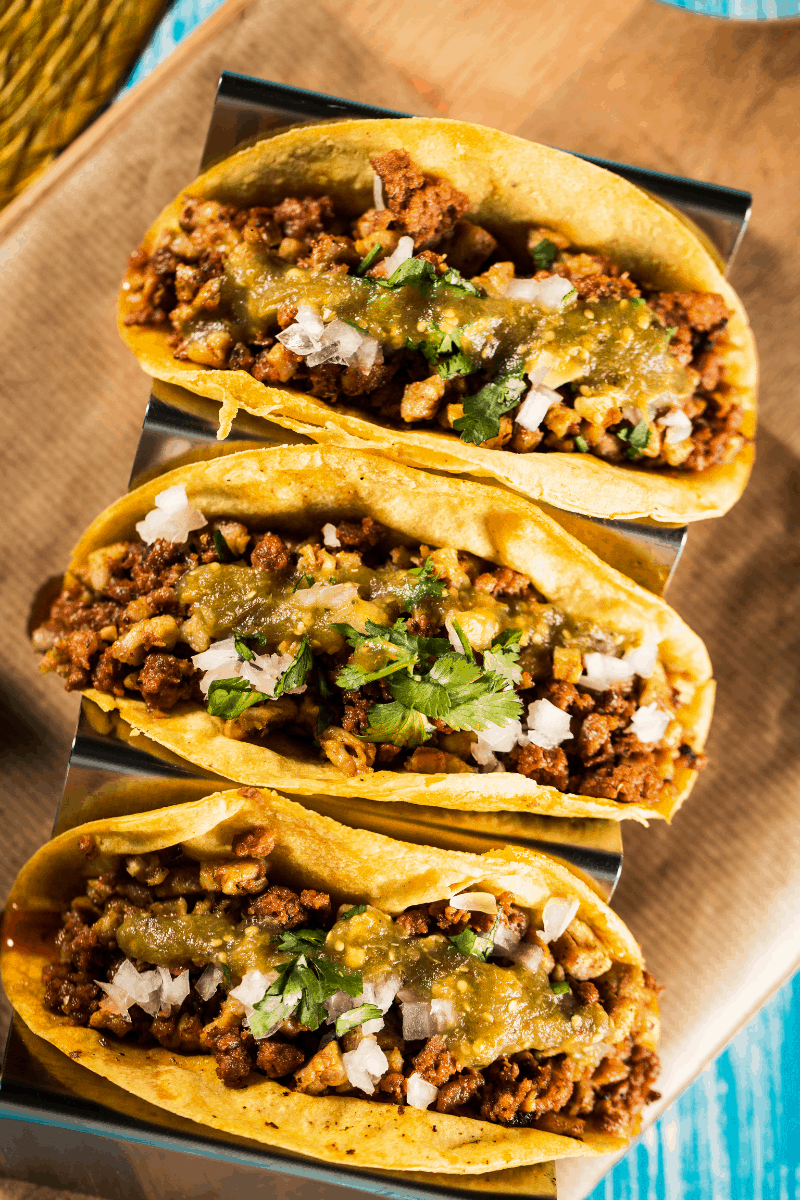 Can people with diabetes eat Mexican food?
Many fast food Mexican food options can come loaded with cheese, sour cream, and other sources of excess saturated fat and sodium. The choices for Mexican fast food for diabetes listed below reflect choosing dishes with lower amounts of saturated fat and sodium and higher amounts of fiber… while still tasting delicious!
Best fast food options for diabetes at Mexican restaurants
Chipotle
Taco Bell
Torchy's Tacos
Chipotle options: Chipotle can be a great choice for people with diabetes because of the customization of every dish. They also have their own nutrition calculator so you can build your meal and know the exact nutritional break down of what you're ordering. Here's what I recommend: burrito bowl or salad with chicken, fajita veggies, 1/2 portion beans, 1/2 portion rice, 1/2 portion cauliflower rice, veggie based salsa, and guacamole. (If you want cheese or sour cream, ask for their "light" portion. (And if you want to make your own Chipotle-style bowl at home, make sure to check out my Low Carb Burrito Bowl with Guacamole recipe.)
Taco Bell options: Chicken or Steak Power Menu Bowls. (While these aren't the lowest carbohydrate option on the menu, they offer a great balance of fat, fiber, and protein when you choose to eat fast food.) Or, 2 soft tacos and swap the beef for chicken.
Torchy's Tacos options: If possible, ask for whichever tacos you order on corn tortillas. Each taco will come with two tortillas wrapped around it (which I've never really understood), but you only need one, so I always just save the second one to take home. Choose tacos that don't have fried fillings and do have veggies and protein. My top recommendations: Migas on corn tortillas (remember take that extra tortilla off or ask for just one tortilla), Chicken fajita taco, Beef fajita taco, or the Mr. Orange taco.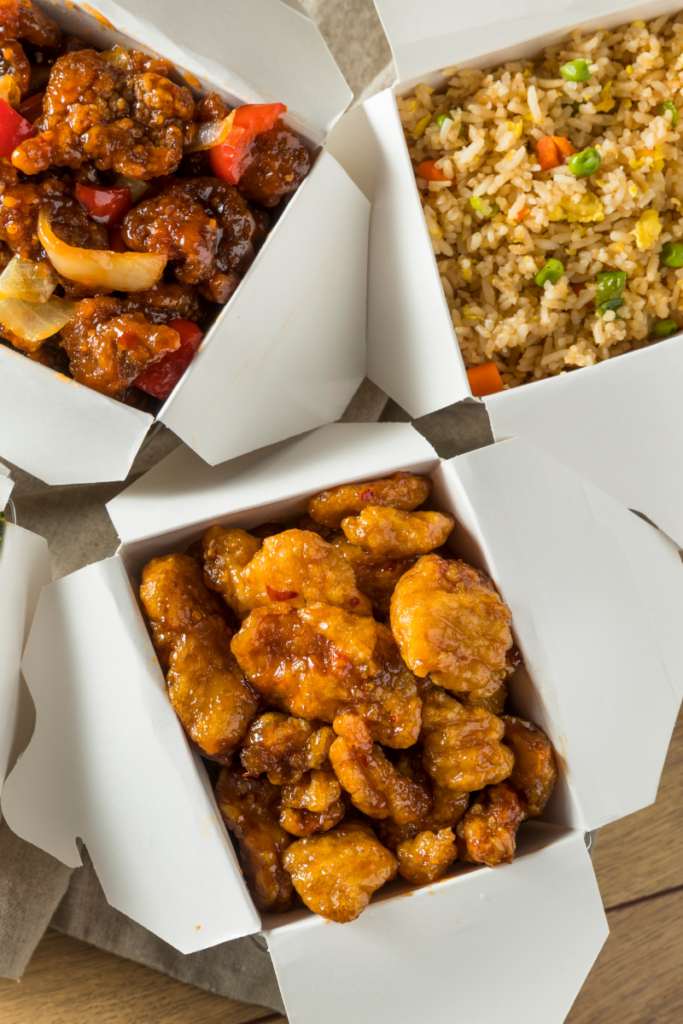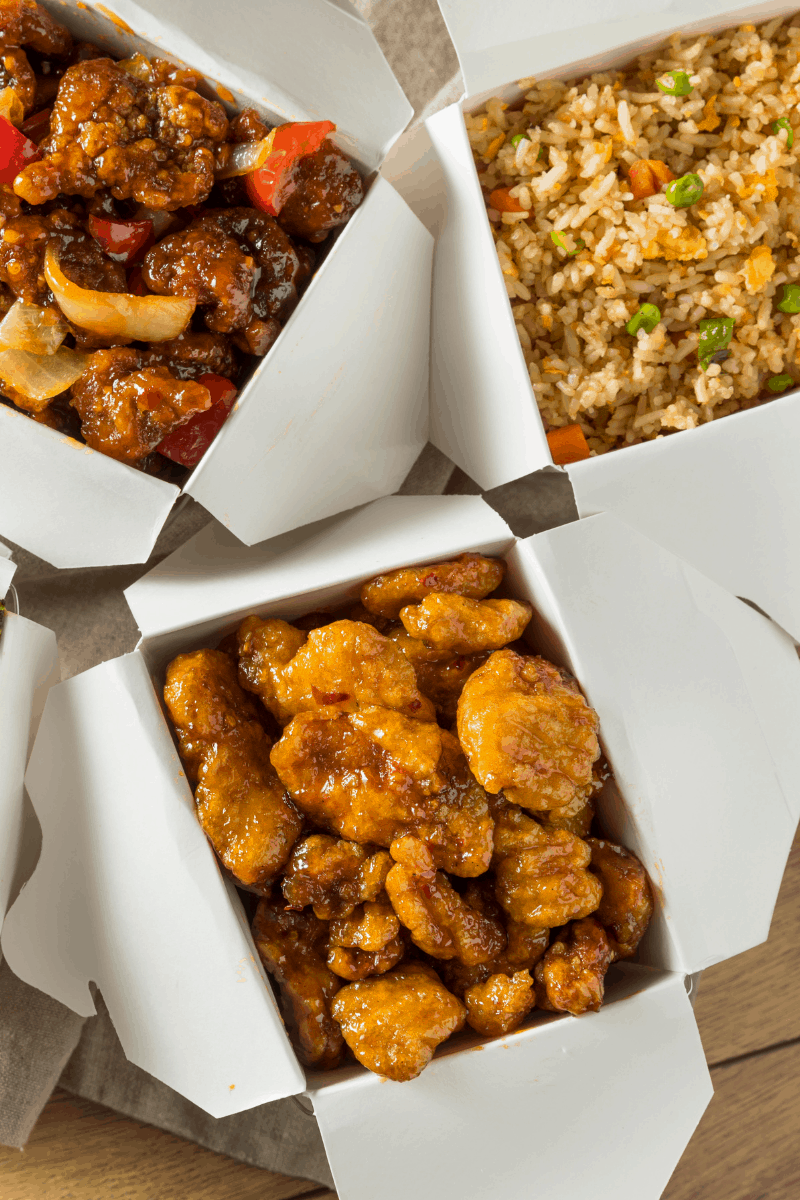 Can people with diabetes eat Chinese food?
Yes! People with diabetes can eat Chinese food… and options for Chinese fast food for diabetes do exist. For the purposes of this blog post, you can assume I'm referencing the "Americanized" version of Chinese food which we typically see here in the US and is usually higher in sugar (usually in sauces) than traditional Chinese food. The options below reflect choosing dishes with lower sugar sauces and a quality source of protein and veggies!
Top diabetes friendly Chinese food options
Pei Wei
Panda Express
Fast food Chinese food and diabetes top picks at Pei Wei: Your best option at Pei Wei is to hang out in the appetizer section of their menu. While the main entrees and noodle & rice bowls almost all top 80-120g carb and well over 1000mg sodium, their appetizers offer some great options! Veggie Spring Rolls, Edamame, Chicken Lettuce Wraps, and Steamed Dumplings are my top picks!
Diabetes friendly Panda Express options: The following options are lower in sodium and moderate in carbohydrates compared to other items on their menu: Grilled Teriyaki Chicken, Grilled Asian Chicken, Potato Chicken, or Broccoli Beef with veggie focused side dishes.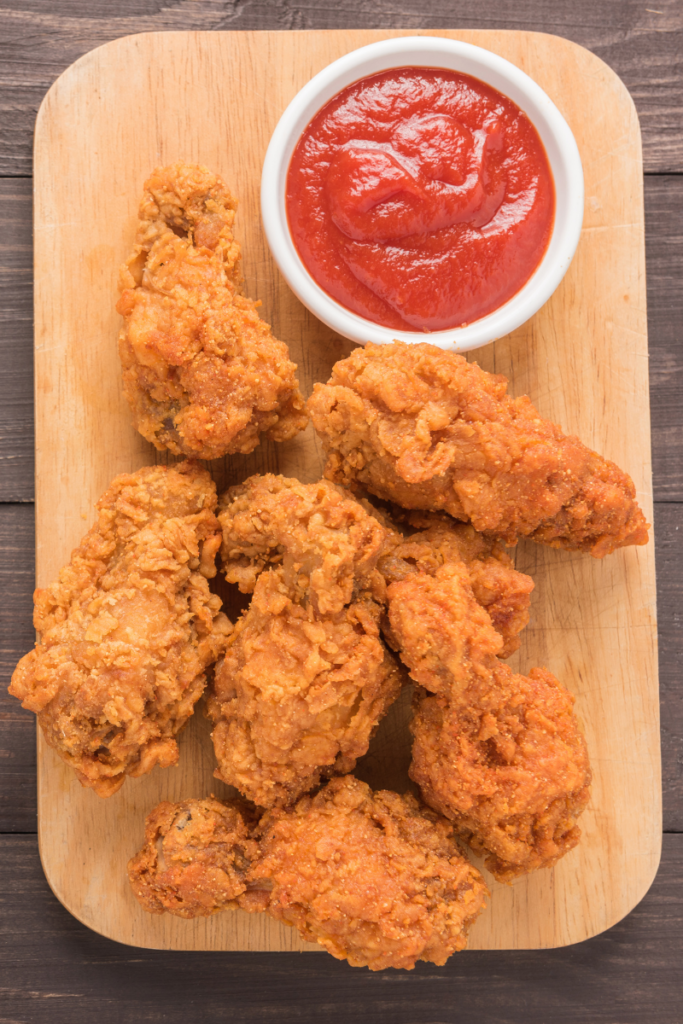 Can people with diabetes eat fried chicken?
Again, yes! People with diabetes can eat fried chicken on occasion… the fried chicken menu options listed below prioritize veggie and fiber sources.
Top fried chicken options for people with diabetes
KFC
Popeyes
Chick-fil-A
KFC options: Opt for 2 Whole Wings (Original Recipe or Extra Crispy), or any cut of their grilled chicken. For your sides, pick from: green beans, coleslaw, sweet kernel corn, corn on the cob, and/or mashed potatoes.
Popeyes options: Many of the chicken items at Popeyes are quite high in sodium and saturated fat, but their Loaded Chicken Wrap is balanced and lower in sodium compared to other menu items. If you're looking for a side item, corn on the cob, coleslaw, or jambalaya are great choices.
Chick-fil-A options: Chick-fil-A has many choices that would be great for people with diabetes. For an entree, the Grilled Chicken Sandwich, Grilled Nuggets, Chicken Cool Wrap, Spicy Southwest Salad, or Market Salad with grilled chicken or chicken strips (the nuggets are quite high in sodium) are great options. For side items, opt for the Small waffle fries, Side Salad, or Kale Crunch Salad. And if you want one of their dipping sauces, the Honey Roasted BBQ sauce would be your best choice.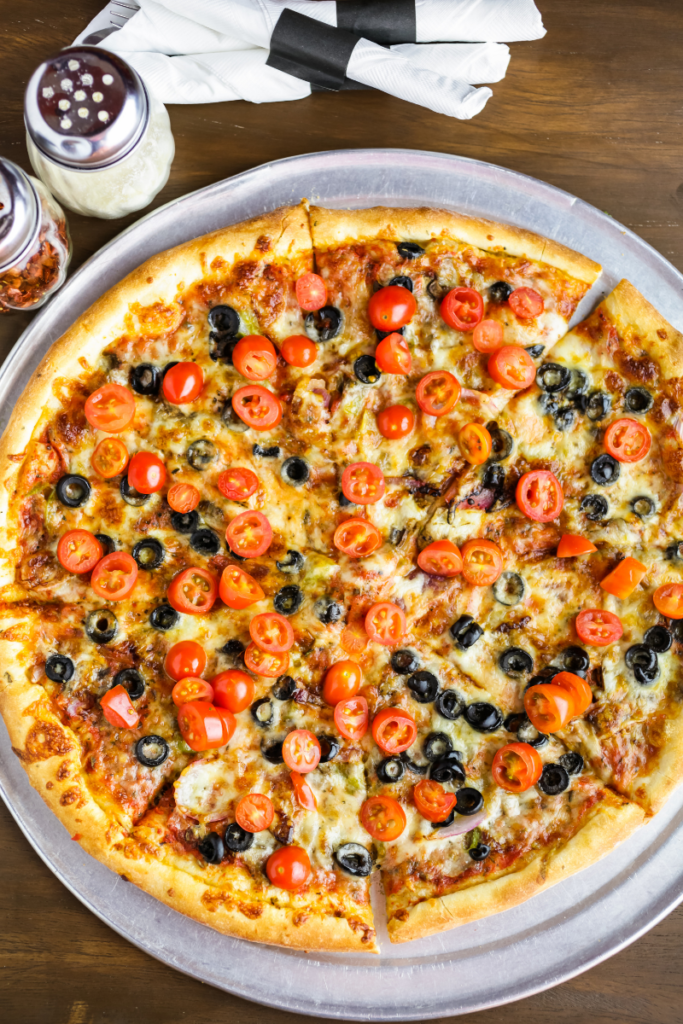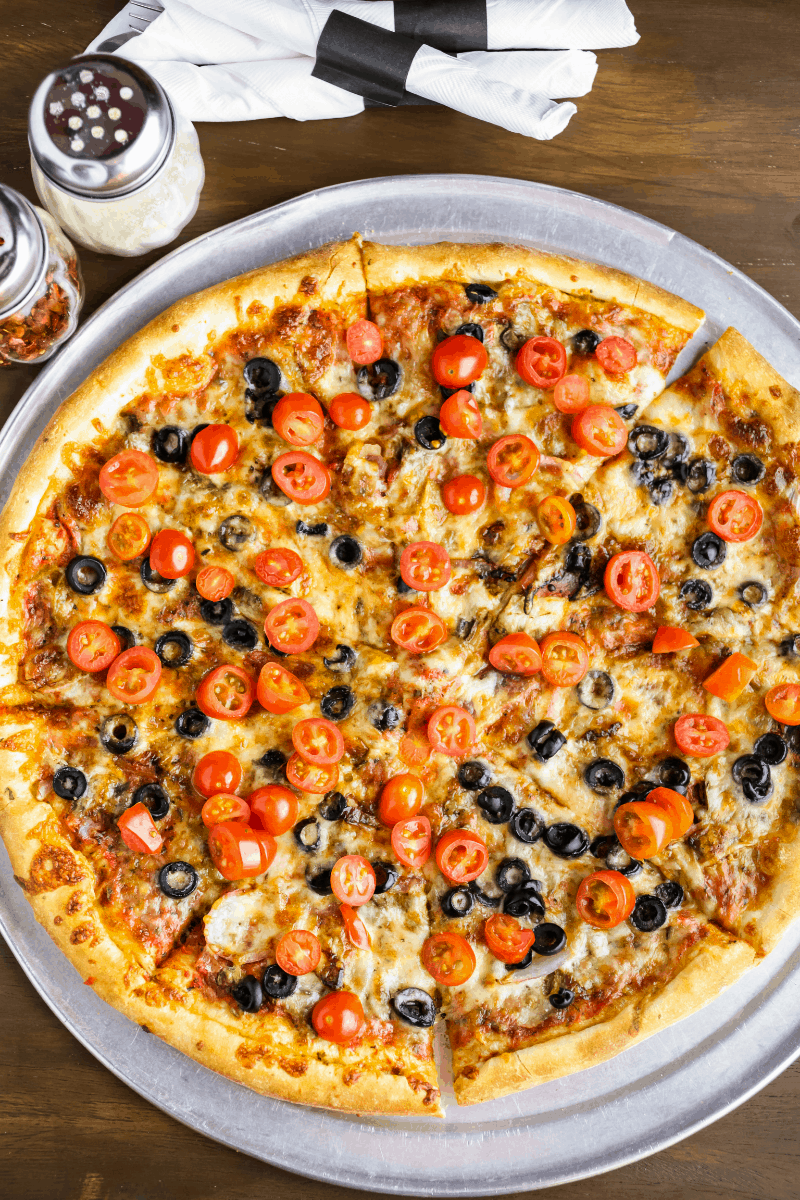 Can people with diabetes eat pizza?
Choosing the best pizza fast food for diabetes comes down to what kind of crust you choose and what your toppings are.
Top pizza options for people with diabetes
Pizza Hut
Papa John's
Dominos Pizza
Pizza Hut options: The Thin 'N Crispy crust or hand tossed crust are your best options at Pizza Hut. Make sure to focus on veggies for toppings. And if you need to dose medication or insulin based on how many carbohydrates you eat, make sure to check their website for nutrition info. One slice of a large pizza has a different amount of carbohydrate than one slice of a medium pizza.
Papa John's options: Just like with Pizza Hut, make sure to pay attention to which size pizza your slice came from and opt for a couple veggie loaded slices of their thin crust. And check out their nutrition calculator as well!
Dominos options: If you're really craving a traditional pizza, Domino's is probably your best option. Choose a 6in personal hand tossed pizza with your choice of lower sodium toppings like fresh veggies and peppers. (Half of an extra-small hand tossed pizza would be equivalent as well.) And if you prefer thin crust, a small 10inch crust with cheese and veggies is only 30g carb for half of a pizza!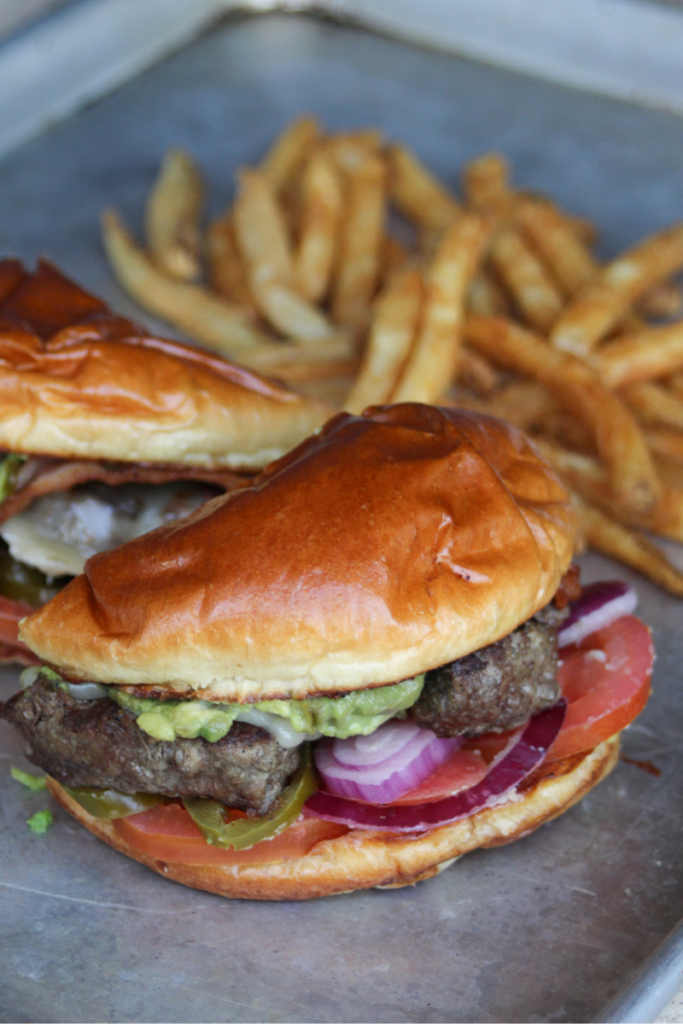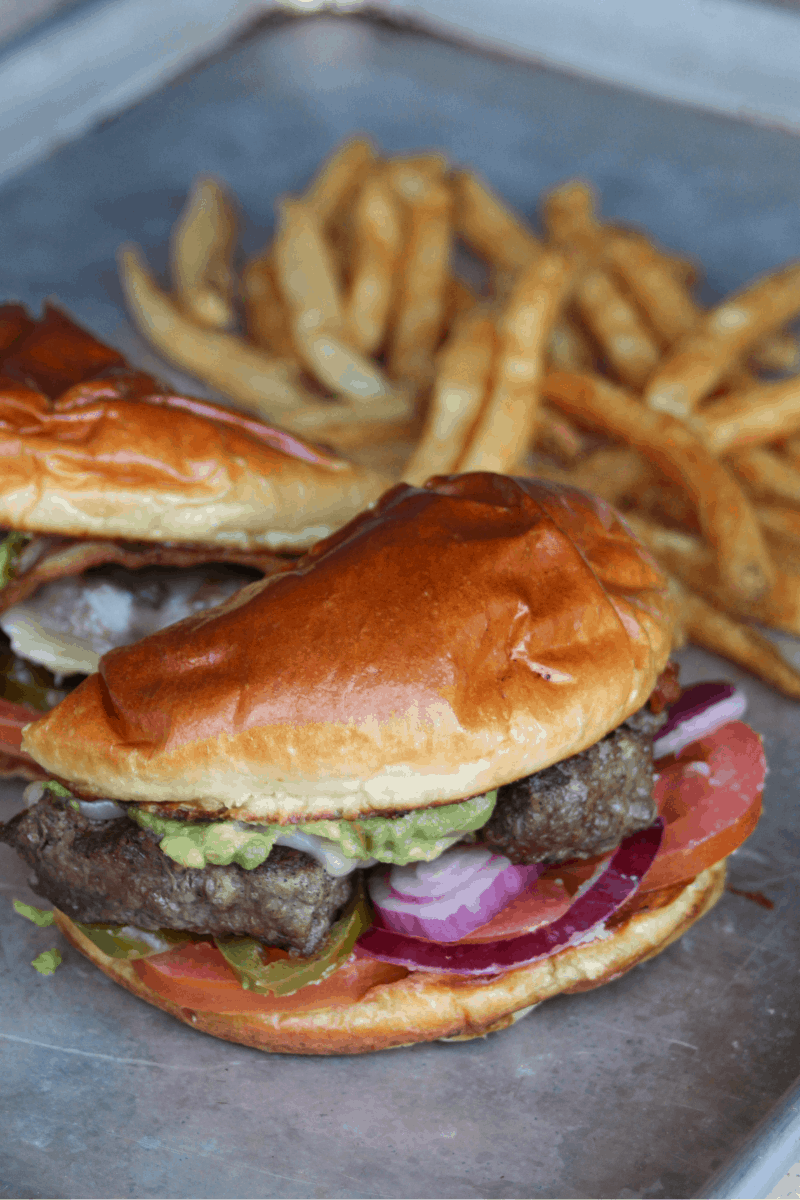 Can people with diabetes eat sandwiches and burgers?
I think one of the most annoying things I hear recommended for people with diabetes at fast food restaurants is to "skip the bun"… and while I do sometimes recommend this … if you really enjoy a bun on your burger, you can still have it! These classic fast food for diabetes choices are all about making fast food work for you. I've chosen menu items that are lower in sodium, moderate in carbohydrate, and that have more fiber.
Top sandwich and burger options for people with diabetes
Subway
McDonald's
Panera Bread
Wendy's
Jason's Deli
Menu hacks at Subway for diabetes: Opt for a 6inch sandwich on 9-grain wheat or 9-grain honey oat with veggies and black forest ham or roasted chicken. If you're in the mood for a bowl, I recommend the Caesar Chicken or Oven Roasted Chicken. And if a salad sounds good, try the meatball marinara or black forest ham.
What can a person with diabetes eat at McDonalds? There's actually quite a few choices that a person with diabetes can enjoy at McDonald's… My recommendations are:
Hamburger or cheeseburger with small or medium french fries with water
Premium Grilled Chicken Classic Sandwich with snack size Fruit & Walnut Salad
6 piece nuggets with small french fries or 3 piece chicken strips with small fries
Dipping sauces: Spicy Buffalo Sauce or Creamy Ranch Sauce
Premium Southwest Salad with grilled or crispy chicken
Premium Caesar Salad with grilled or crispy chicken
Salad dressings: low fat balsamic or low fat Italian
Panera Bread options: While most of the sandwiches at Panera are quite high in sodium, some of their soups and salads are great options: Asian Sesame Salad with Chicken, Fuji Apple Salad with Chicken, Green Goddess Cobb with Chicken, and a bowl Turkey Chili with Beans would all be great options!
Wendy's options: Chicken options at Wendy's are your best options. My recommendations inpanclude: 6 piece chicken nuggets, Asian Cashew Chicken Salad, BBQ Ranch Chicken Salad, Chicken GO Wrap with your choice of chicken, Crispy Chicken Sandwich, Grilled Chicken Sandwich, and apple slices or side salad as your side item.
Jason's Deli options: Anyone who has ever experienced the salad bar at Jason's Deli knows how good it is but if you're not in the mood for the salad bar, my other recommendations are: Bigger Better BLT, Wild Salmon-wich, or a Turkey Wrap. Fresh fruit or veggies are a great side option as is their hummus!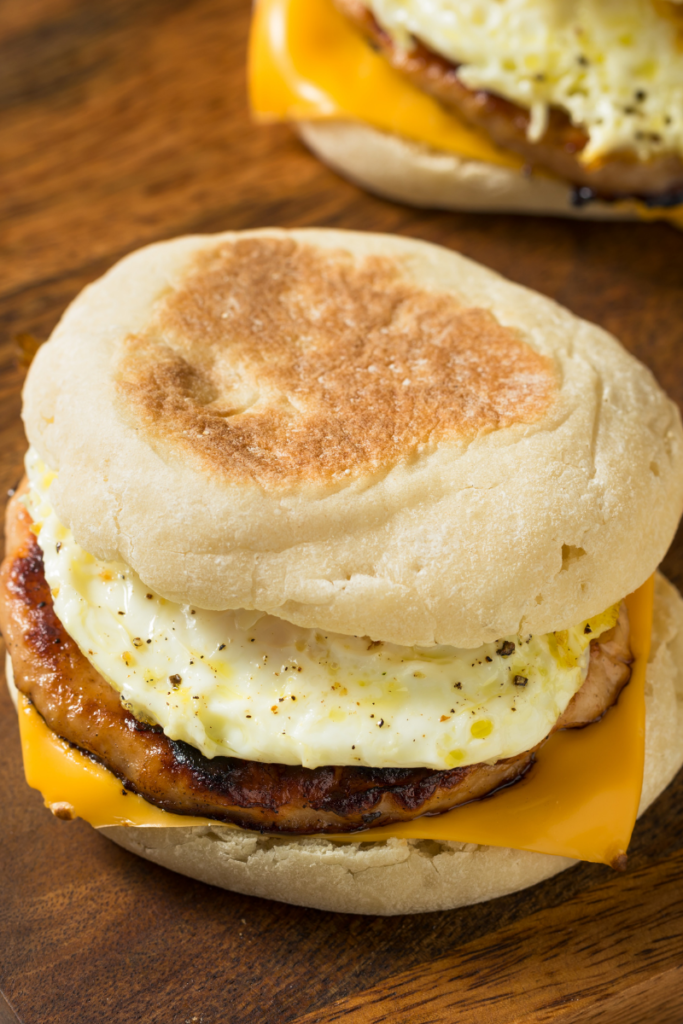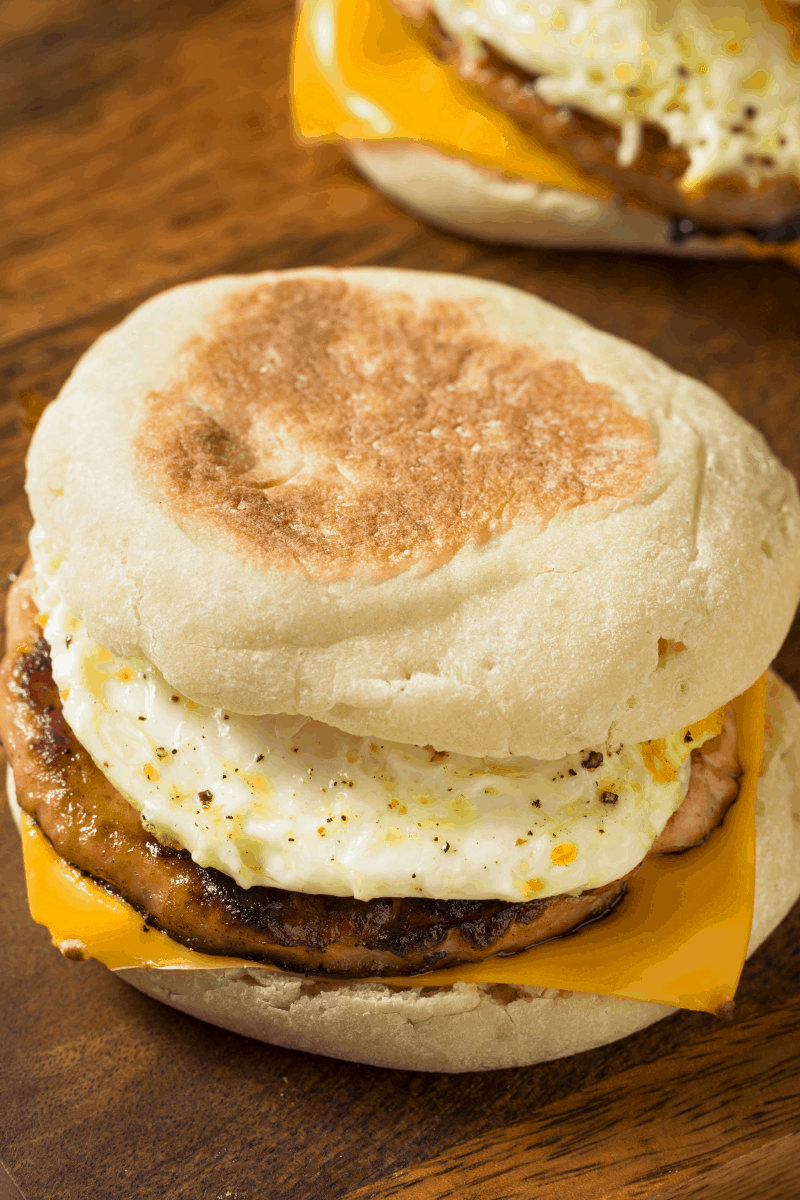 Best fast food breakfast for people with diabetes
Fast food breakfast options tend to offer higher amounts of protein sources and there are some great choices for breakfast fast food for diabetes out there!
Top fast food breakfast options for people with diabetes
Dunkin Donuts
Starbucks
Panera Bread
Dunkin Donuts options: For your coffee, try a medium latte made with almond milk or whole milk, or a cold brew coffee with cream. Want a breakfast sandwich? Their Power Breakfast Sandwich has all my faves: fat, fiber, and protein! And if you want a classic bagel, believe it or not their Multigrain Bagel with cream cheese packs 15g protein and 8g fiber.
Starbucks breakfast options: While Starbucks does have some pretty sugar-laden drinks, classics like a latte with almond milk or an iced coffee with cream are great choices. For a hot breakfast, try the Turkey Bacon Cheddar and Egg White Sandwich, Spinach Feta and Egg White Wrap, Hearty Blueberry Oatmeal, Sous Vide Egg Bites, or their Egg Bakes! And with 12g protein and 7g fiber even the Sprouted Grain Bagel would be a great choice (I'd add some cream cheese as well though)! (Have you tried my copycat Starbucks egg bite recipe yet?)
Panera Bread breakfast options: Panera offers some great savory breakfast options with balanced amounts of fat, fiber, and protein like the Avocado, Egg White, & Spinach on Sprouted Grain Bagel Flat or Chipotle Chicken, Scrambled Egg, & Avocado Wrap.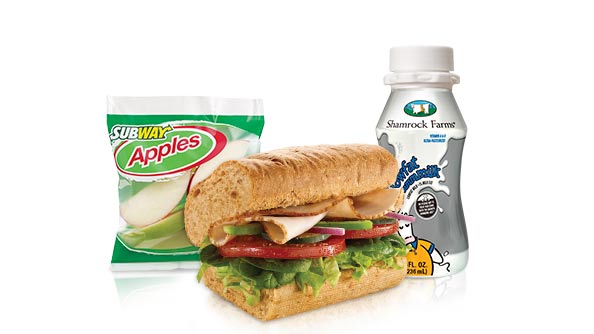 Best kids meals for diabetes
But, what about fast food for kids with diabetes? What are the best kids meal choices?
Dietitian approved kids meal options for kids with diabetes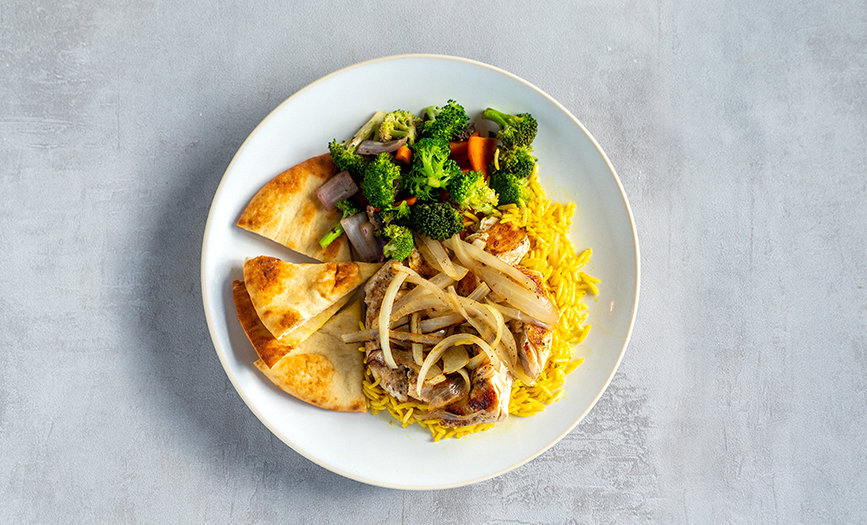 Other fast food for diabetes options
We've covered almost every fast food for diabetes recommendation except one remaining restaurant that didn't quite fit into a category. And it's actually one of my favorites!
Top healthier fast food options for people with diabetes
Zoe's Kitchen options: Zoe's Kitchen is one of my favorite fresher fast food type places, so I didn't want to leave it out! These are some of my favorite balanced meals they offer: Chicken Salad & Fruit Plate, Mediterranean Chicken Plate, Protein Power Plate, Chicken Cauliflower Rice Bowl, and Harissa Salmon Pita. (I have a homemade version of their cauliflower rice bowl with salmon too!)
And for those days when you do have time to cook up an easy and tasty meal, make sure to check out my cookbook The Easy Diabetes Cookbook!