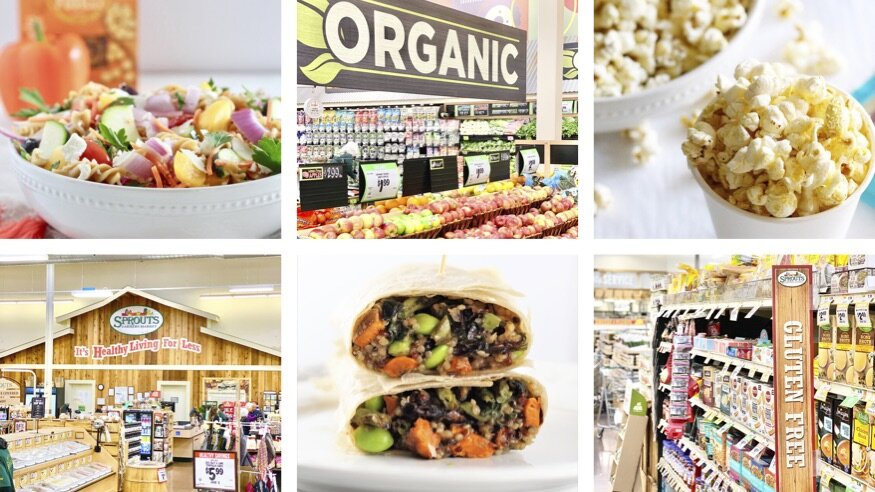 This post was sponsored by Sprouts Farmers Market. All thoughts and ideas are my own.
---
With the fast paced lives most of us live, it's super helpful to have some tried and true gluten free meal prep tips to fall back on. But don't worry, this doesn't mean spending hours in the kitchen each weekend or eating the same thing 5 days in a row.
Meal prep can mean different things to different people and making it your own is very easy. The gluten free meal prep tips I share in this article are designed to be completed in no more than an hour to an hour and a half on the weekends, with some minor prep during the week. And then, if you want to spend a little more time making exact recipes, I share some of my favorites at the end.
I love picking up all of my gluten free and organic meal prep needs at Sprouts… and if you missed my posts about how I save money shopping at Sprouts and some of my gluten free kitchen staples I get from Sprouts, make sure to check out those posts too! Sprouts is my one-stop-shop for everything I need gluten free and organic… especially produce!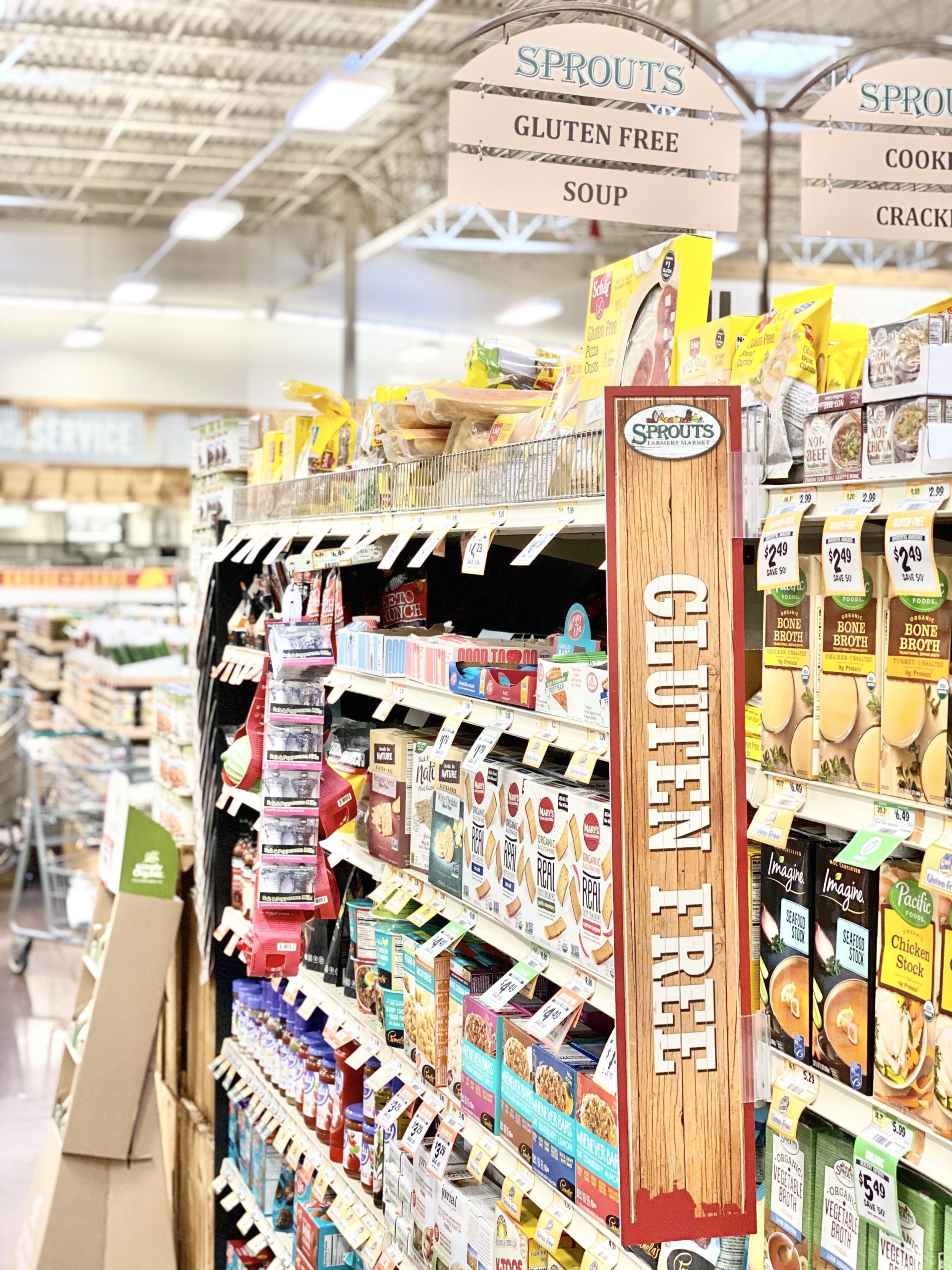 My style of meal prep typically involves prepping components of meals so that we can assemble any number of combinations during the week with minimal prep time. I always make sure to have my kitchen staples on hand and spend my hour to an hour and a half on the weekend doing the following:
Hard boiling eggs

Chopping veggies like: cucumbers, celery, carrots, etc.

Washing fruit and veggies like: blueberries, apples,

Cooking grains like pasta, rice, and quinoa

Cooking any meats like ground turkey, fish, etc.

Making sure we're stocked up on frozen and canned fruits and veggies (I love the Sprouts brand for these kitchen staples)
In addition to doing these things (which don't take any time at all, so fast!), I also think about the meals I want to make for the week ahead and if I have time, I'll go ahead and finish out the recipes so everything is literally grab and go for the week. These are some of my favorite recipes to prep ahead of time…
---
This granola is ready in under 30 minutes and is perfect for prepping ahead of time! You can even pop it in the oven and get all of your washing and cutting for the week done while it bakes. It's perfect to combine with your favorite seasonal organic produce and add to a bowl of plain yogurt, gluten free oats, or milk.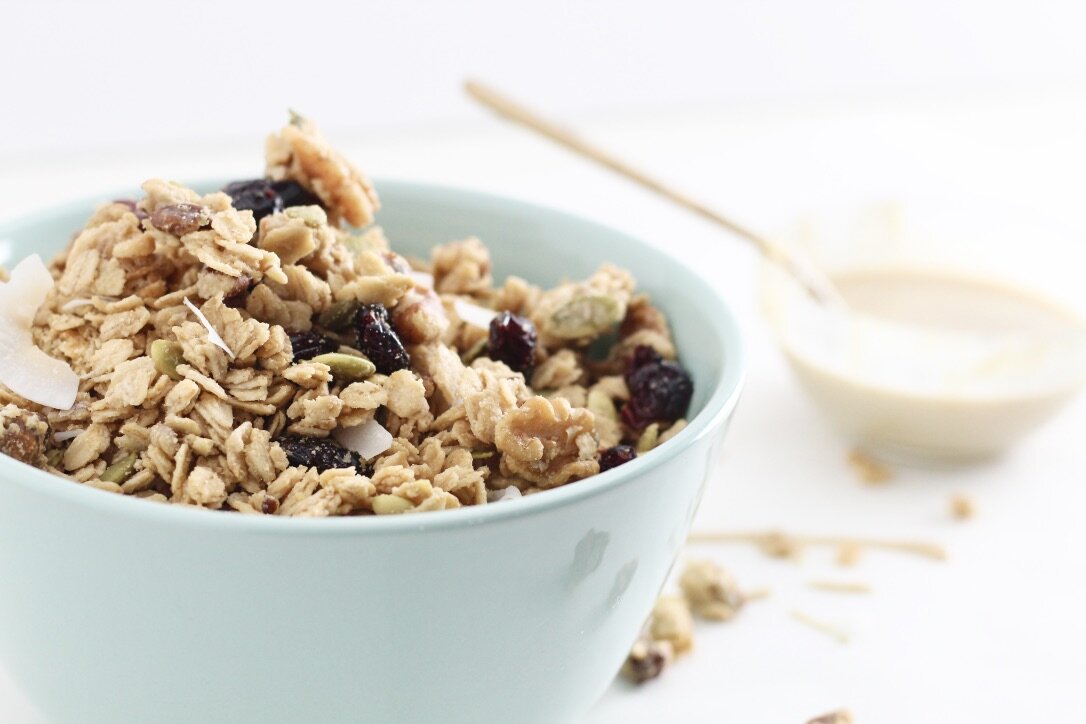 ---
This is my absolute favorite recipe for easy prep ahead meals. You can prep all of the components ahead of time and literally just throw it all in a bowl right before you want to eat it, or you can prep it completely on the weekend and it stays nice and fresh and delicious all week. You can also add your favorite protein source to it like salmon, eggs, tofu etc. (but remember, by using bean based pasta you have plenty of protein in there already if you want to leave it as is.)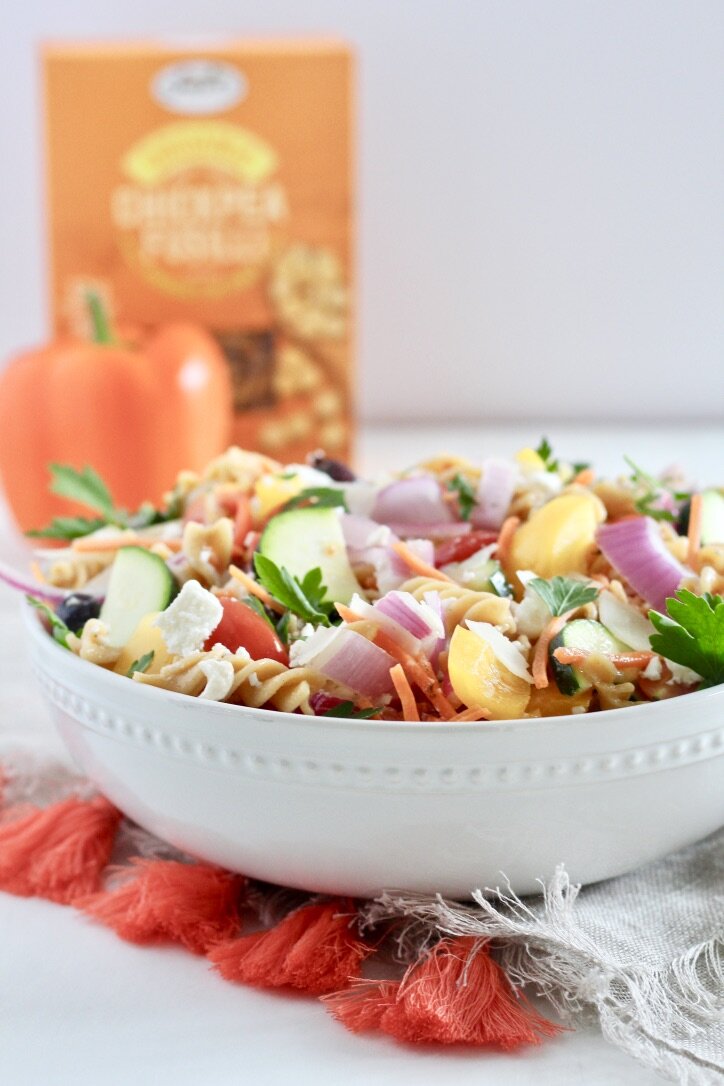 ---
Popcorn is such an easy snack to prep ahead of time. This popcorn is seasoned so perfectly and you can grab just the amount of spices you need from the Sprouts Bulk Spices area.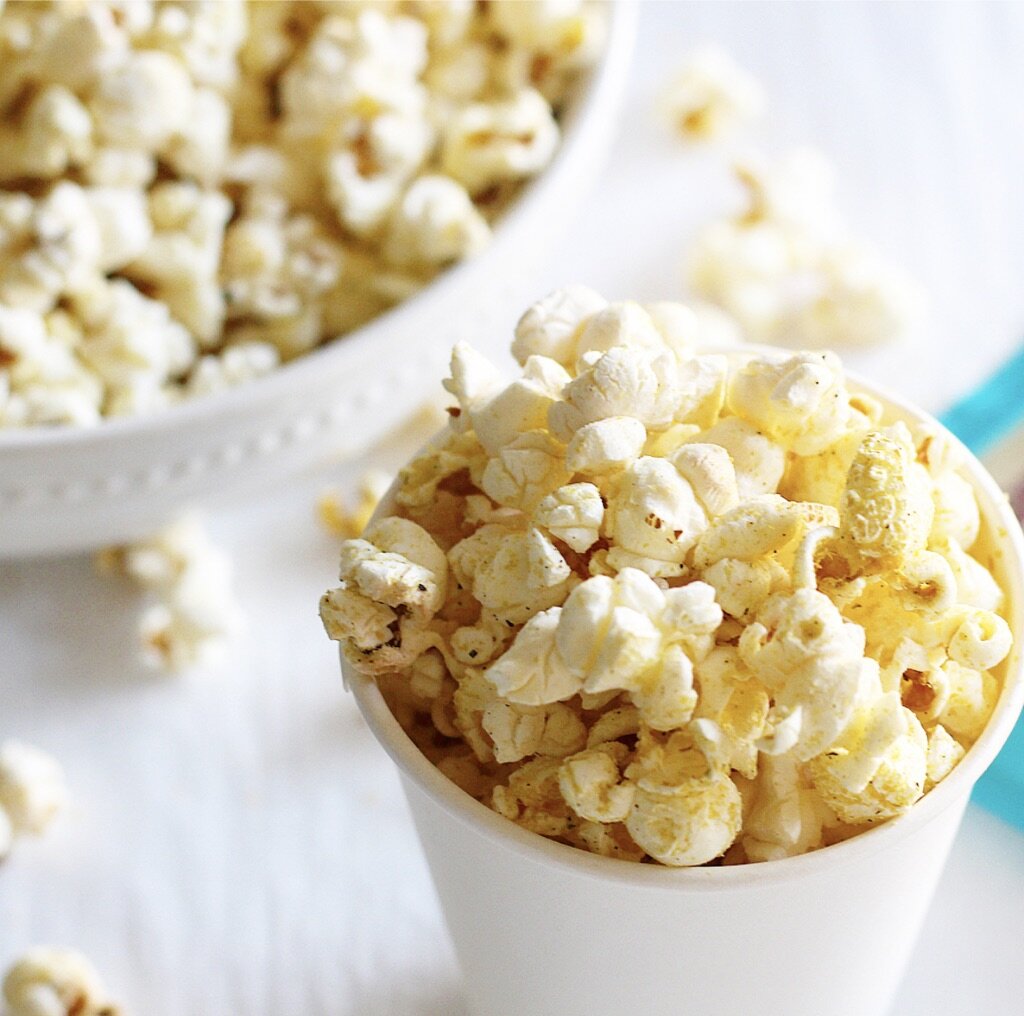 ---
If you're looking for another way to get some veggies in, this dish is perfect. You can prep the mixture ahead of time and then use it in a wrap like in this recipe, or it's also delicious on top of greens or as is. Both the quinoa and the edamame (I use the Sprouts Brand frozen edamame) provide plant based protein and fiber.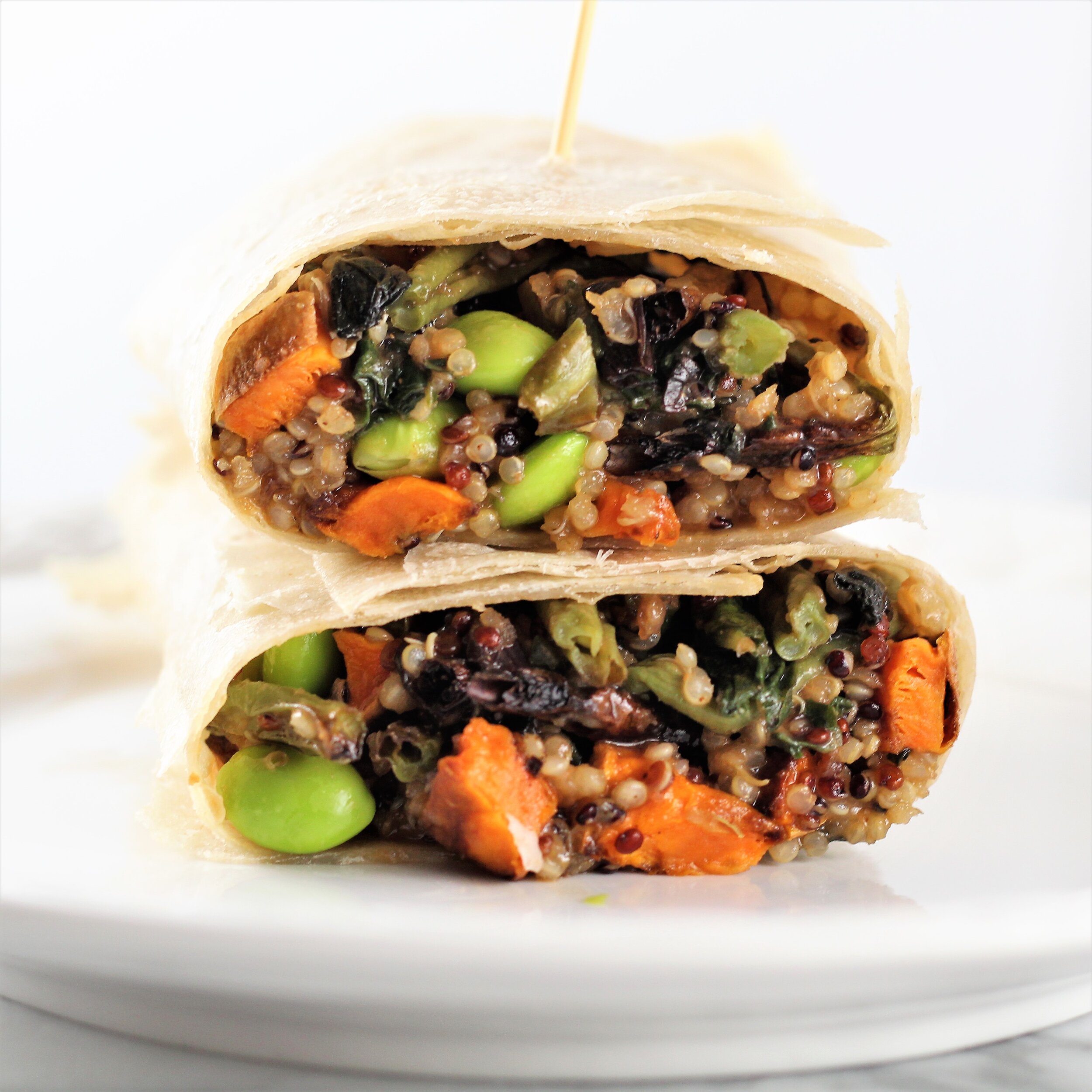 ---
What questions do you have about shopping at Sprouts? Let me know in the comments? And I'd love to know what YOUR favorite gluten free meal prep recipes are! Did I miss anything you like to always do to meal prep? Leave a comment if so, so others can know!
Win free groceries for a year!
Sounds too good to be true right?? Well, it's not. Just text "Sprouts" to 777688. You'll be entered to win free groceries for a year and you'll get special deals and promotions. For full info on the contest, visit sprouts.com/newyear. But hurry! January 16th is the last day to enter!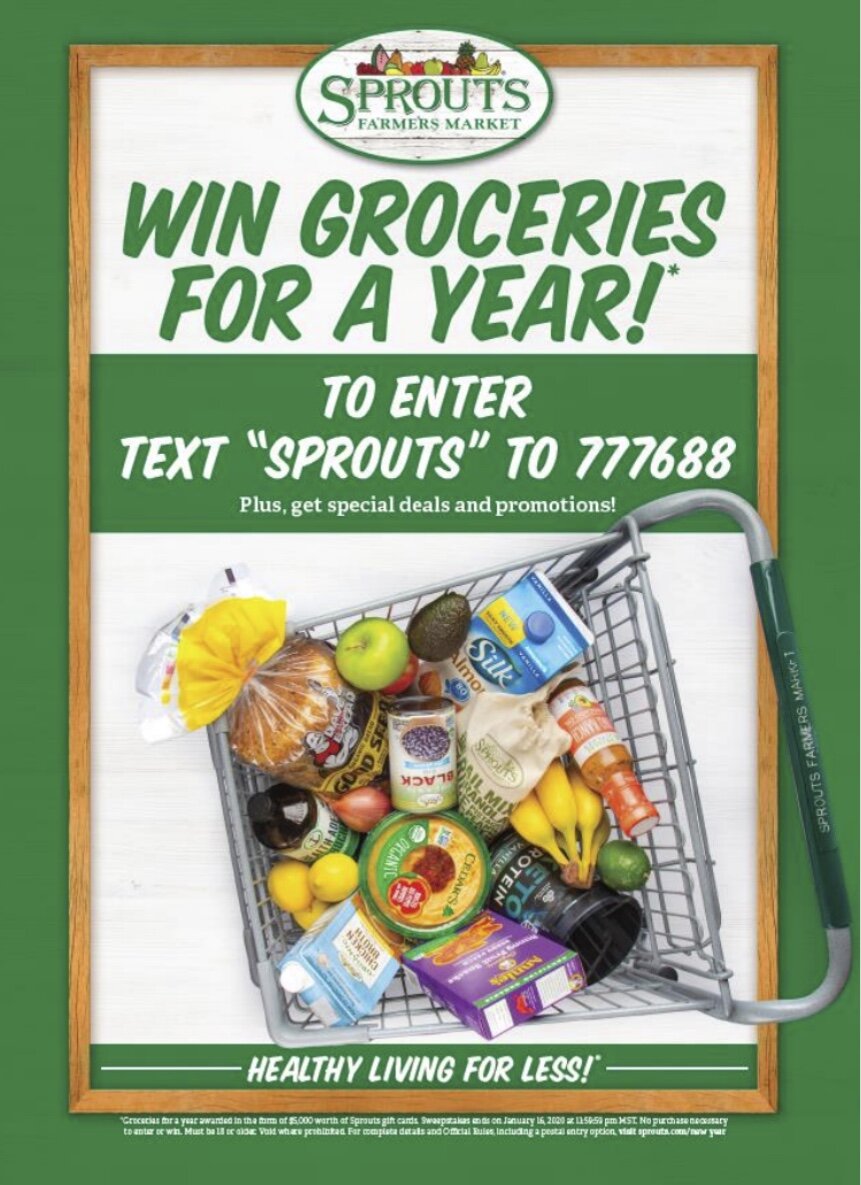 ---