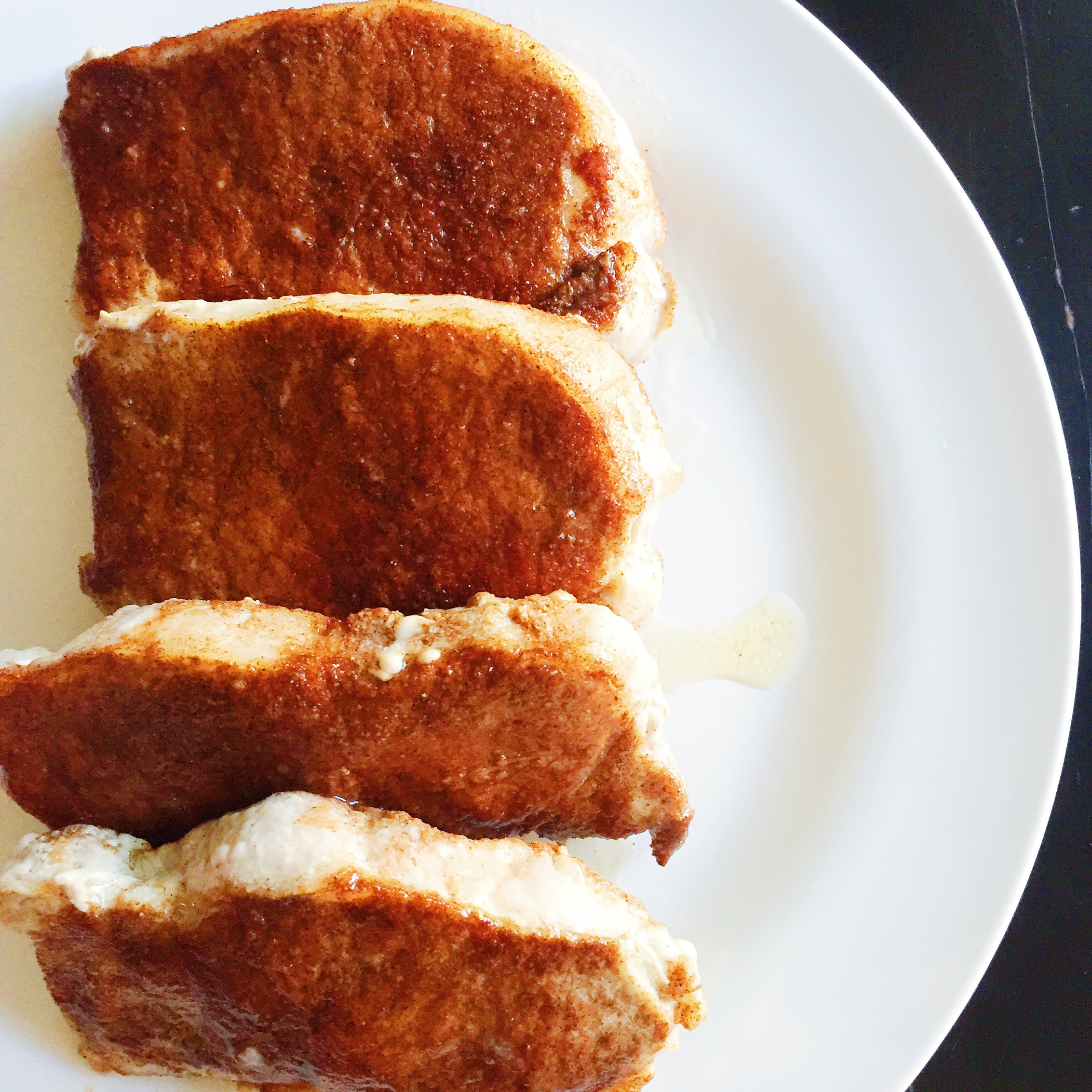 4 boneless pork chops
1/2 Tbsp whole grain or grain free flour
2 tsp cinnamon
2 tsp ginger
1 tsp cumin
1/4 tsp Himalayan pink salt (or sea salt)
Oil for cooking
Heat oil in large skillet over medium heat (just enough to cover the bottom of the pan in a very thin layer). While skillet is heating, mix all spices and flour together. Rub pork chops with spice/flour blend. Cook pork chops for 3-4 minutes on each side until middle is no longer pink. Serve with your favorite vegetable and enjoy!