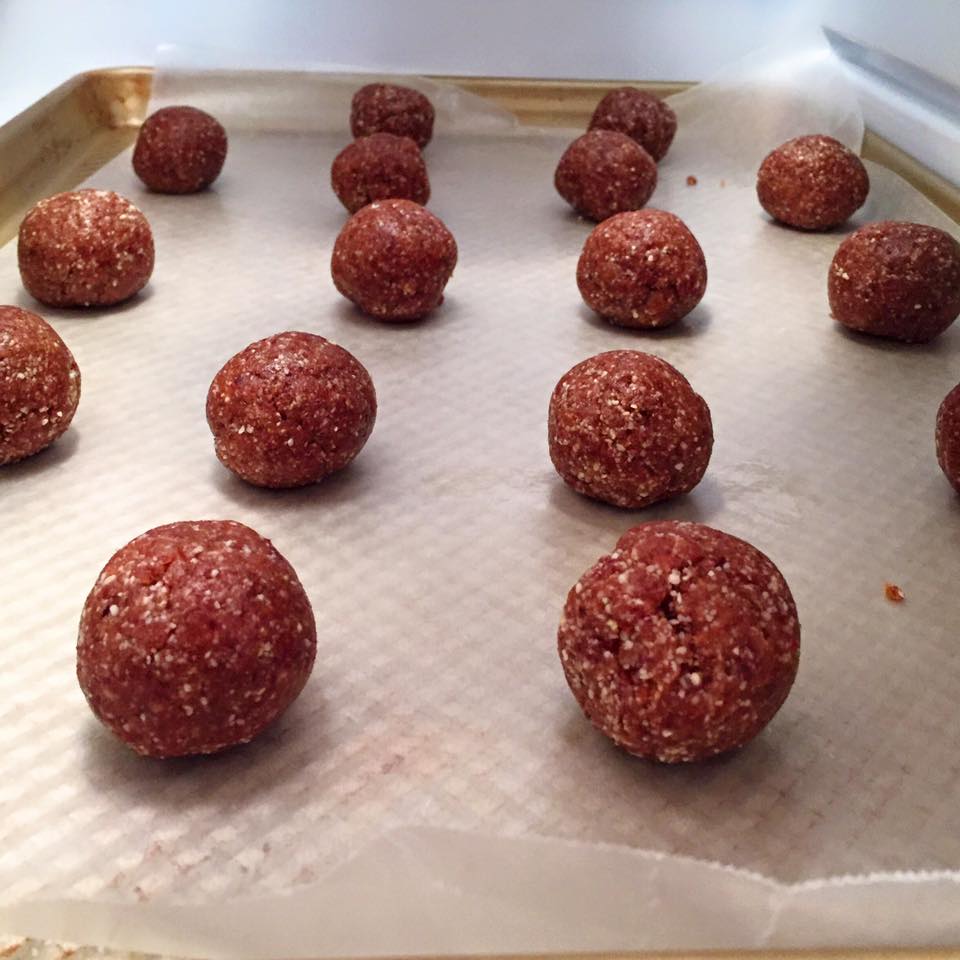 These are so yummy and are the perfect afternoon pick me up. This recipe makes 18 "bites". Two bites is equivalent to about 1 Larabar.
1 cup raw cashews
1/2 cup raw slivered almonds
2 1/2 tsp cinnamon
1/2 tsp salt
1/2 tsp vanilla
8oz. dates, pitted
1/4 cup raisins
In a large food processor, blend the first four ingredients until they form a powder (about 30 seconds). Add the remaining ingredients, and blend until the dough starts to ball up (about 2-3 minutes). Line a baking sheet with wax paper and shape dough into balls. Refrigerate for at least one hour and then transfer them to an airtight container. Keep refrigerated.
This makes 18 Tbsp sized balls. You can also press the dough flat and cut into bars if you'd like.