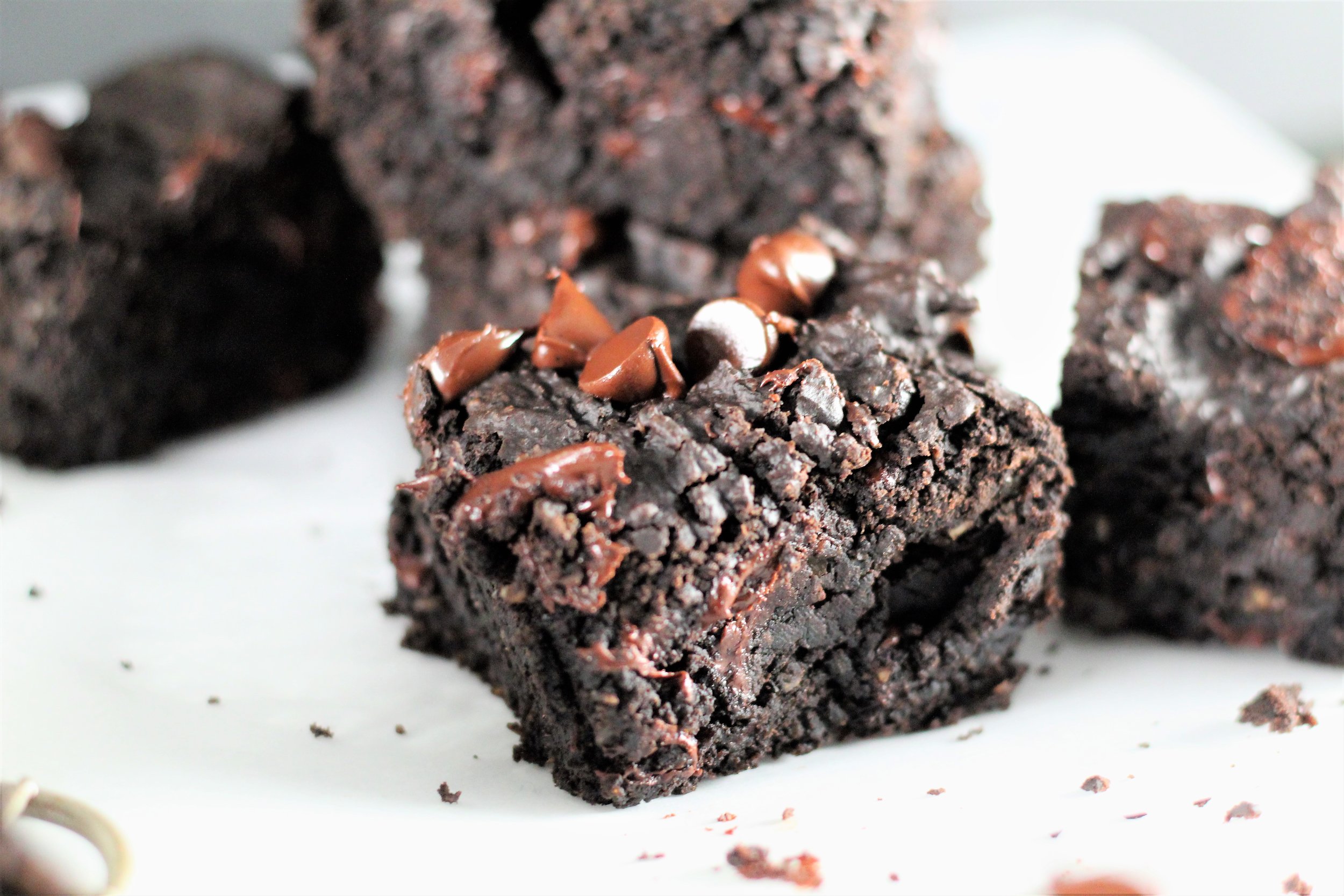 These Vegan High Protein Fudge Brownies are to die for! Fudgey, rich, and LOADED with nutrition. And you'll be shocked how good they taste when you learn the secret ingredient! Leave a comment below if you make them! They're delicious with a little bit of peppermint essential oil added as well!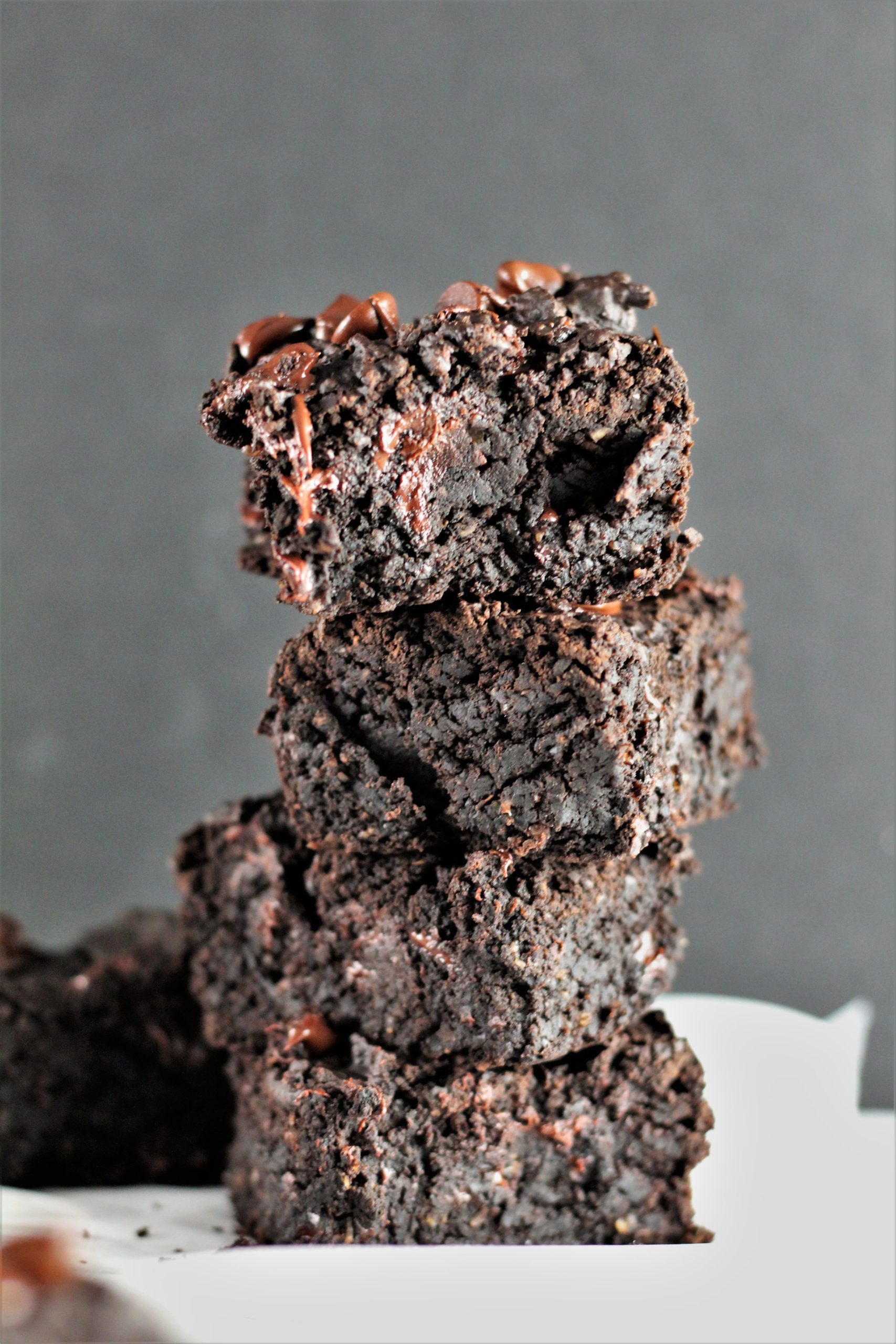 ---
Vegan High Protein Fudge Brownies
1 1/2 cups rolled oats
1 can low sodium black beans, rinsed and drained
1/4 cup avocado oil
1 1/2 tsp vanilla extract
1/4 tsp baking soda
1 tsp baking powder
1/4 tsp salt
1/4 cup cacao powder
1/2 cup maple syrup
1/3 cup chocolate chips
Blend all ingredients (except chocolate chips) in a food processor for about a minute until batter is a smooth consistency. You may need to stop the food processor once and scrape down the sides.
Once the batter is one consistency, remove the blade. Stir in the chocolate chips. Spread the batter into a loaf pan lined with parchment paper. Top with additional chocolate chips, if desired.  Bake at 350 degrees for 25 minutes. Let the brownies cool in the pan on a wire rack. Once they are cooled completely, cut them and store in an airtight container for up to 3 days… that is if there's any left!