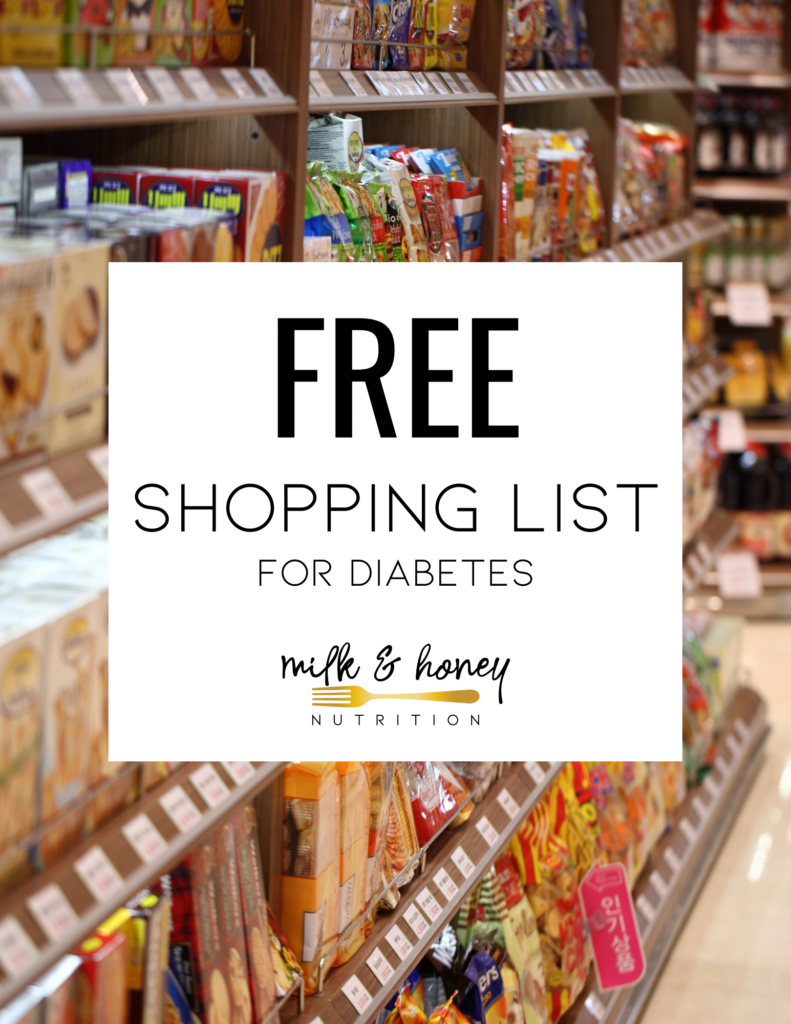 Having a grocery list for diabetes to reference when you head to the store can be super helpful!
One of the most common questions people ask after being diagnosed with diabetes is what to buy at the grocery store. Keep reading to download my free diabetes grocery list.
Do you really need a diabetes shopping list?
A diabetes diagnosis brings a whole host of emotions and realities. And often times, one of the biggest questions people have is about what they can buy at the grocery store. Many people think it needs to be completely overhauled when in reality we may just need to tweak a few things. So, do you need a whole separate grocery list for diabetes? Most likely, no. But, there are some key things to look for and have on your list.
Key things to know about a shopping list for diabetes
If you've read any other article on this site, you know I talk about fat, fiber, and protein all the time. So, for your grocery list, we're going to focus on looking for foods that have fat, fiber, and protein… and are foods you enjoy eating.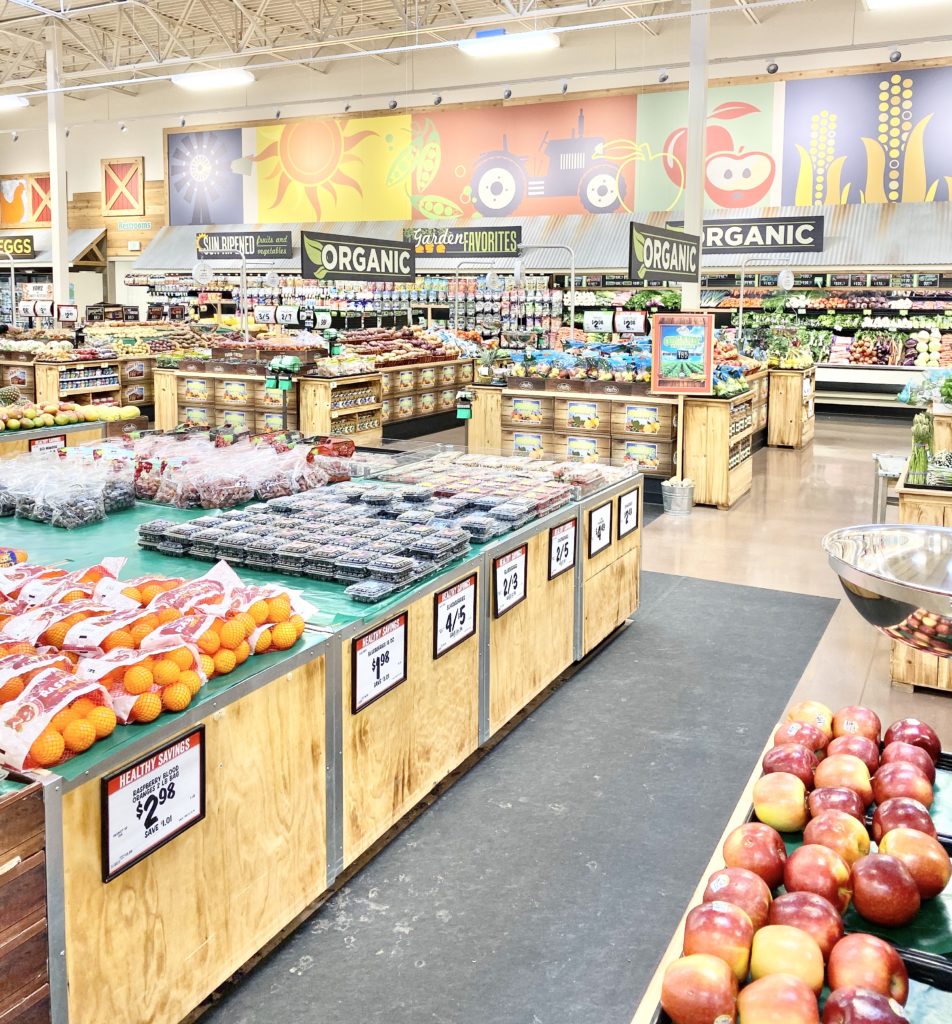 What should be on a grocery list for type 1 diabetes?
A grocery list for type 1 diabetes is going to look very similar to a typical grocery list, with a few extra categories. These include low blood sugar supplies and supplies for diabetic ketoacidosis (DKA).
What should be on a grocery list for type 2 diabetes?
Similar to type 1 diabetes, a grocery list for type 2 diabetes is going to look very similar to a typical grocery list. People with type 2 diabetes are not at as great of a risk of DKA but should still be prepared for high blood sugar situations, as well as low blood sugars.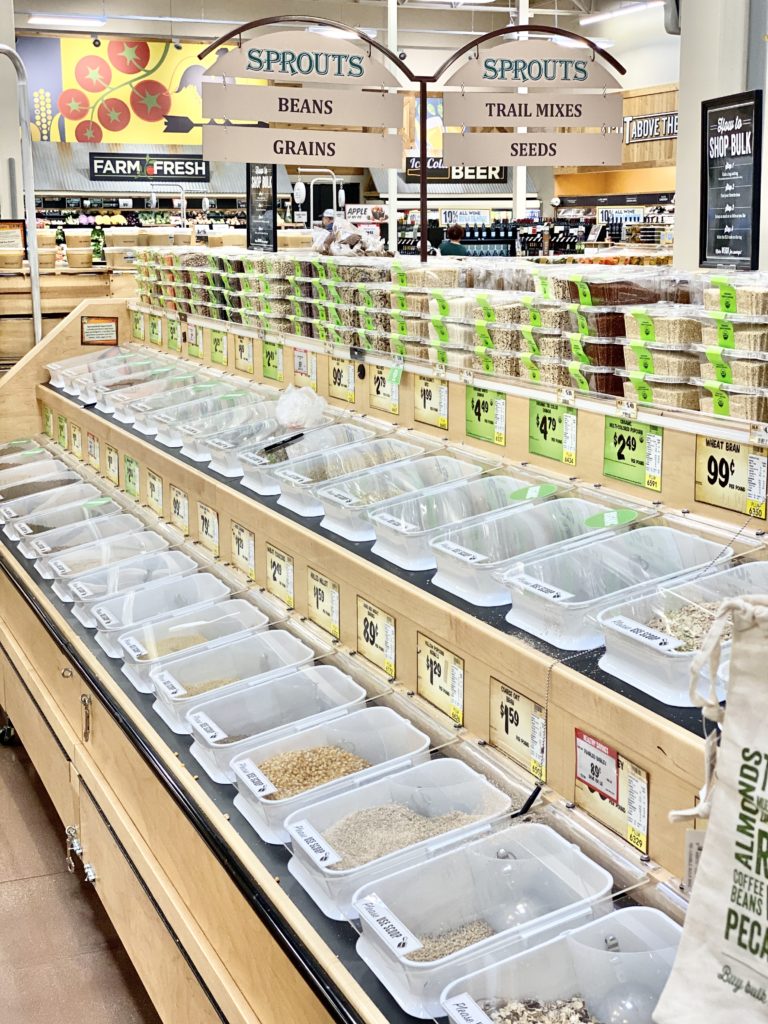 Free diabetes grocery list categories
We're going to divide our list into all the standard sections of a normal grocery list:
Beverages
Bread/Bakery
Dairy
Grocery aisles
Frozen foods
Meat, poultry, eggs
Personal care
Produce
Low blood sugar supplies
The one section that is out of the ordinary for a typical grocery list is low blood sugar supplies. Let's take a look at my recommendations for a grocery list for diabetes that will make life easier and more efficient.
But, before we get there, know that these are just suggestions. People with diabetes can eat all foods. The list below is not an end all be all list. This is meant to be a starting point to guide you throughout the grocery store.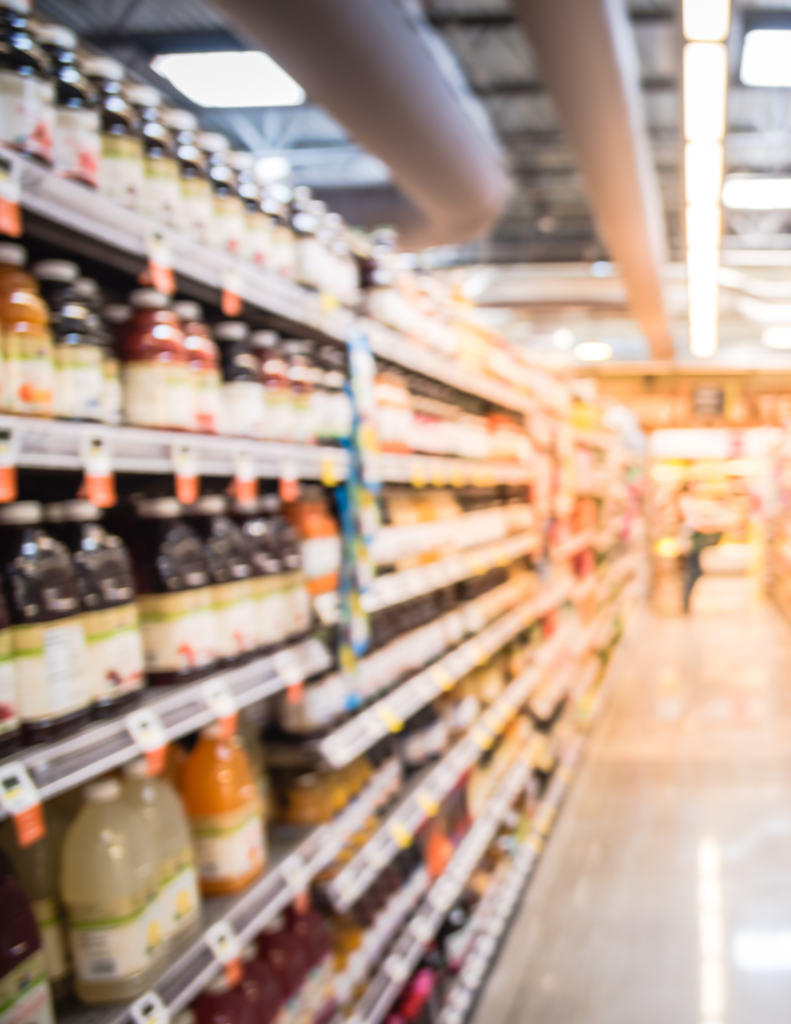 1. Beverages
Look for beverages with no added sugar, low sugar, and possibly added protein. For a more comprehensive look at my favorite packaged drinks, check out this post too. Things to look for include:
Unsweetened sparkling water
No added sugar electrolyte drinks
Unsweetened iced tea
100% fruit juices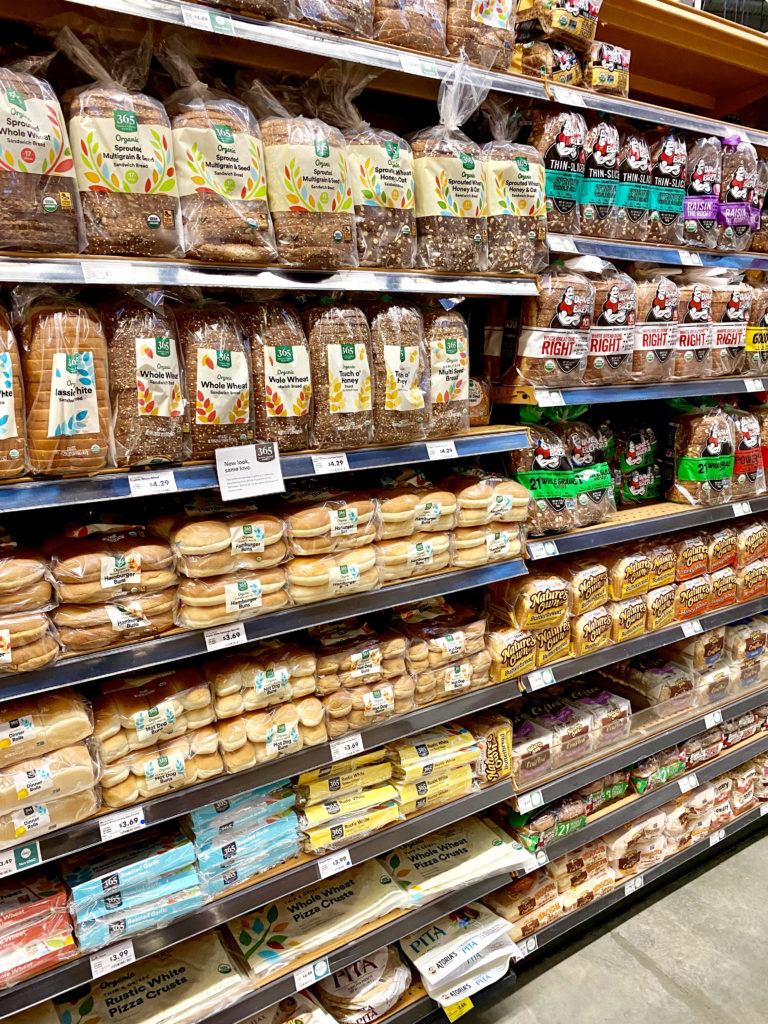 2. Bread/Bakery
Bread and bakery items are often really scary for people with diabetes because they feel they shouldn't eat them… but you can confidently eat these foods. And, I have more in depth resources on bread and tortillas that I highly recommend checking out.
Whole grain sandwich bread
Sourdough bread
Grain free bread
Flour tortillas
Corn tortillas
Higher fiber baked goods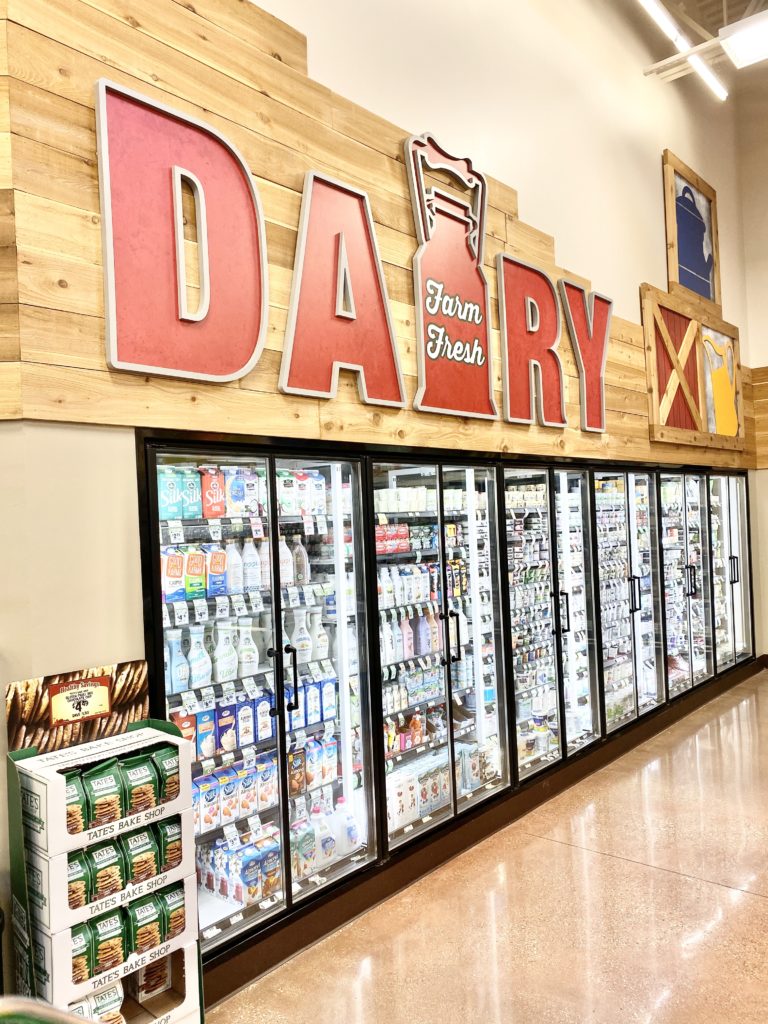 3. Dairy
For dairy, we're looking at milks, yogurts, and cheese. With milk, we want options with no added sugar, or very little of it. For yogurt, choose unsweetened flavors or brands that off lower amounts of added sugar. And cheese makes a great easy protein source… and who doesn't love having cheese around??
2% milk and whole milk
Unsweetened plant based milks
Plain yogurt
Plain Greek yogurt
Low sugar flavored yogurts (My favorite brands include: Siggi's, Chobani, Two Good, and Fage)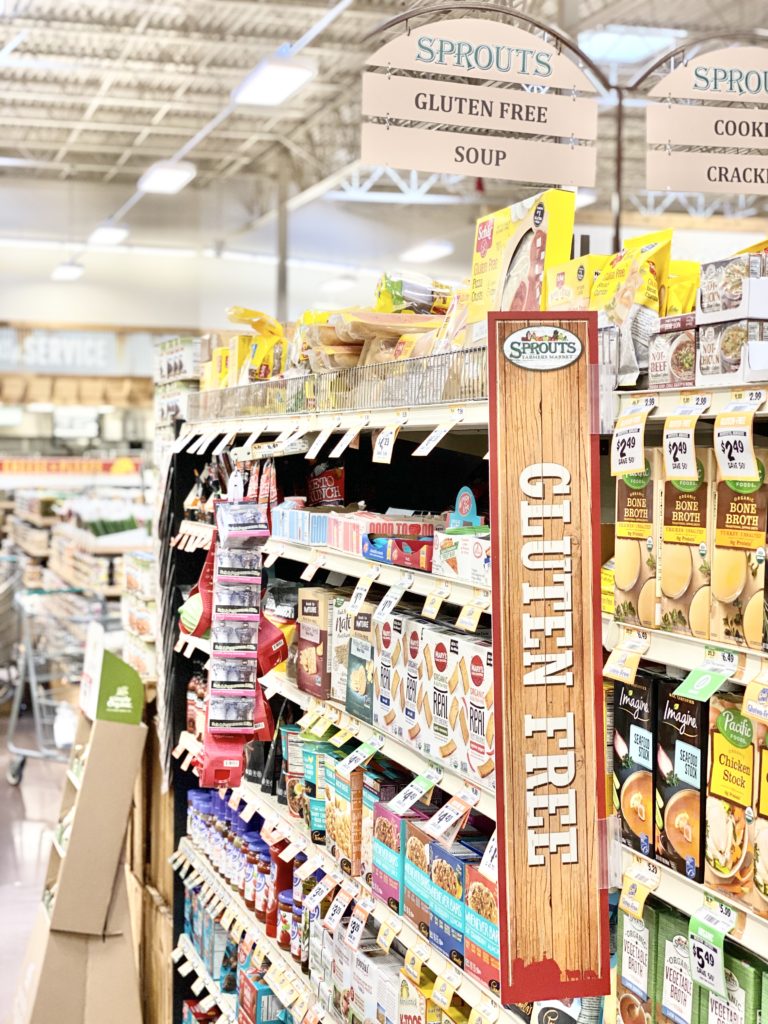 4. Grocery aisles
Once we get into the grocery aisles the possibilities for a grocery list for diabetes get a bit overwhelming. The items below are a great starting point:
Oils: avocado, grapeseed, olive
Vinegar: balsamic, red wine
Low sugar ketchup
Low sodium mustard
No added sugar tomato sauce
Vegetable broth
Salt free spice blends
Pickles
Quinoa
Oats
High fiber cereal
Almond flour
Low sugar granola
Popcorn
Canned vegetables (Low sodium)
Canned beans (low sodium)
Nuts: pistachios, pecans, walnuts, almonds, etc.
Unsweetened nut butters
Seeds: chia, pumpkin, hemp, etc.
Canned tuna (packed in water)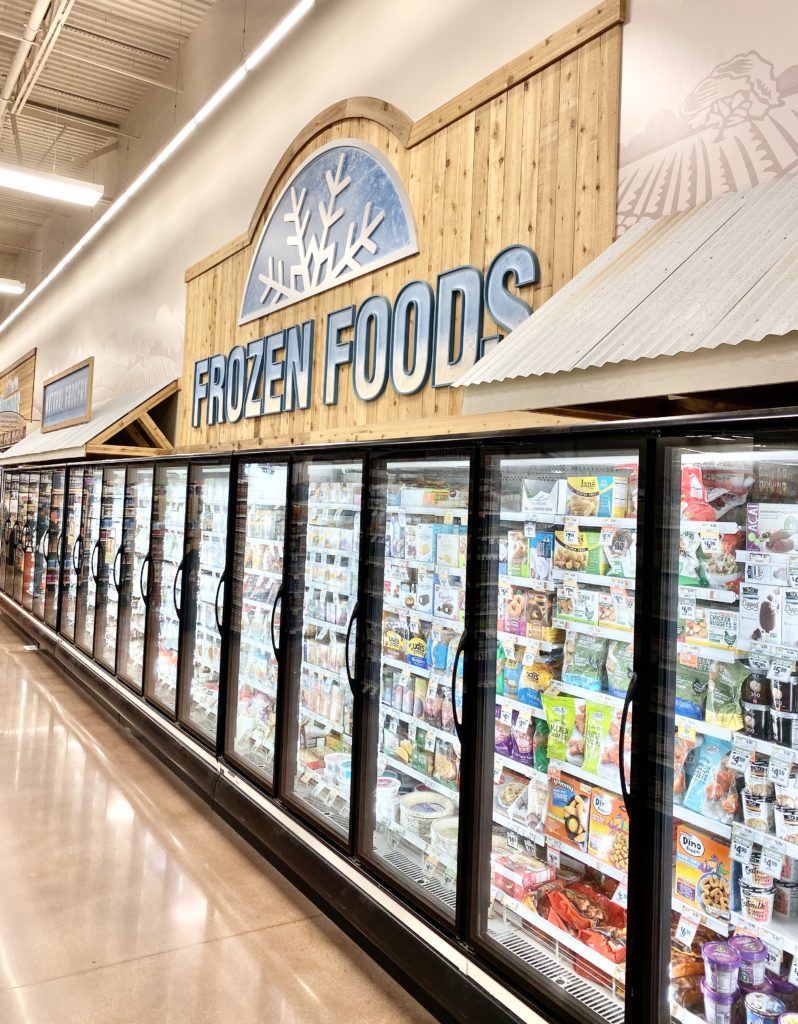 5. Frozen foods
The frozen foods section has so many things to stock up on!
6. Meat, poultry, eggs
Focus on lean sources of protein like the below examples…
Lean ground beef
Salmon
Shrimp
Chicken breasts
Ground Turkey
Large eggs
7. Personal care
Don't forget to add some skin care and oral care essentials to your grocery list for diabetes…
Alcohol wipes
Lotion
Antibiotic cream
Nail file
Nail clippers
Dental floss
Soft toothbrush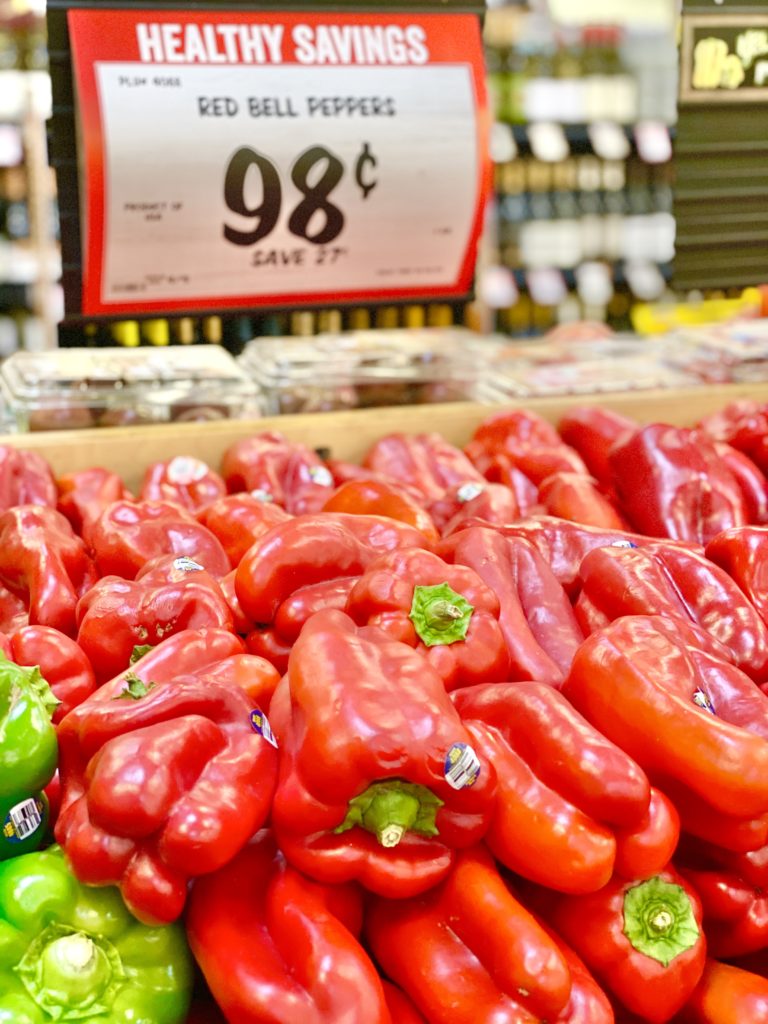 8. Produce
Below I'll list some great produce options I prefer, but know that people with diabetes can enjoy all types of produce!
Broccoli
Carrots
Onions
Spinach
Beets
Celery
Brussel sprouts
Cauliflower
Asparagus
Artichokes
Grapes
Apples
Prunes
Blueberries
Strawberries
Blackberries
Raspberries
Tart cherries
Pears
Avocados
9. Low blood sugar supplies
Look for rapid acting sources of sugar when choosing your preferred low blood sugar supplies. Some of my favorites include:
Glucose tablets
Honey pouches
Fruit snacks
Apple sauce pouches
Grocery printable list of foods for diabetes
Now that we've covered some of the major things to include in your grocery list for diabetes, make sure to download the free printable version below!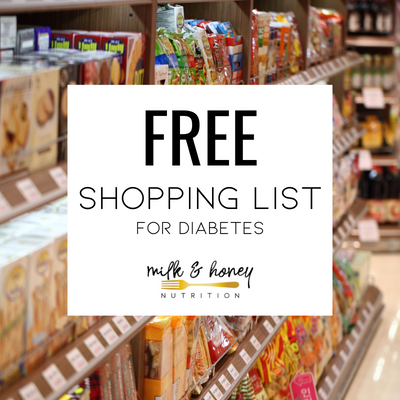 What would you add to the list?? Let us know in the comments!