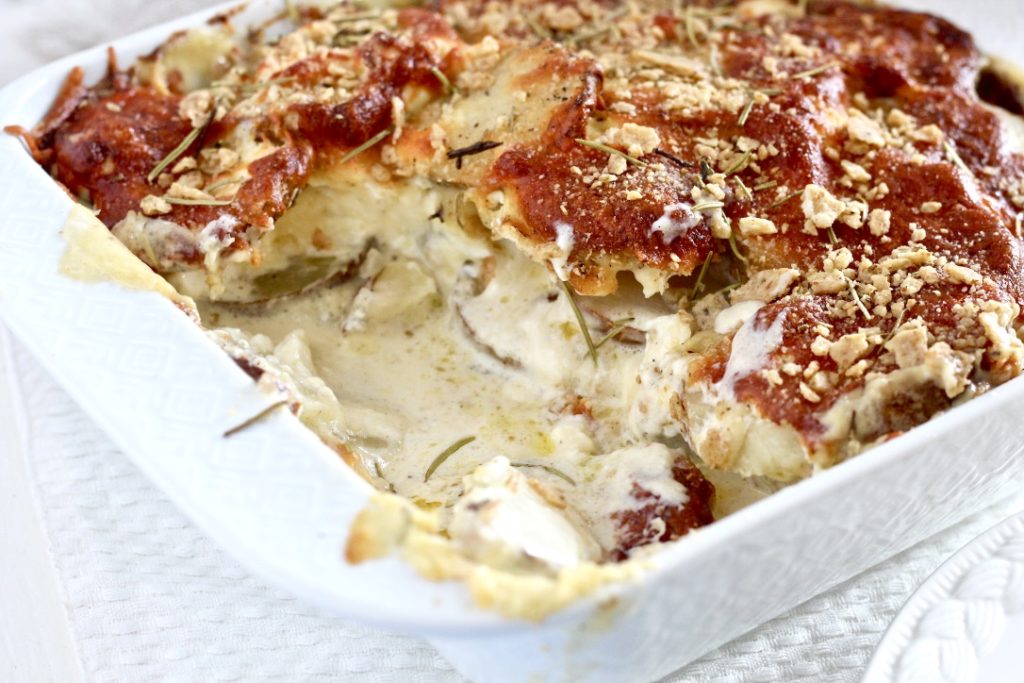 Keep reading for some of my favorite delicious and diabetes-friendly Thanksgiving recipes!
Thanksgiving can be tricky to navigate when you have diabetes. These diabetes-friendly Thanksgiving recipes and tips will help you enjoy a delicious meal AND keep your blood sugars stable!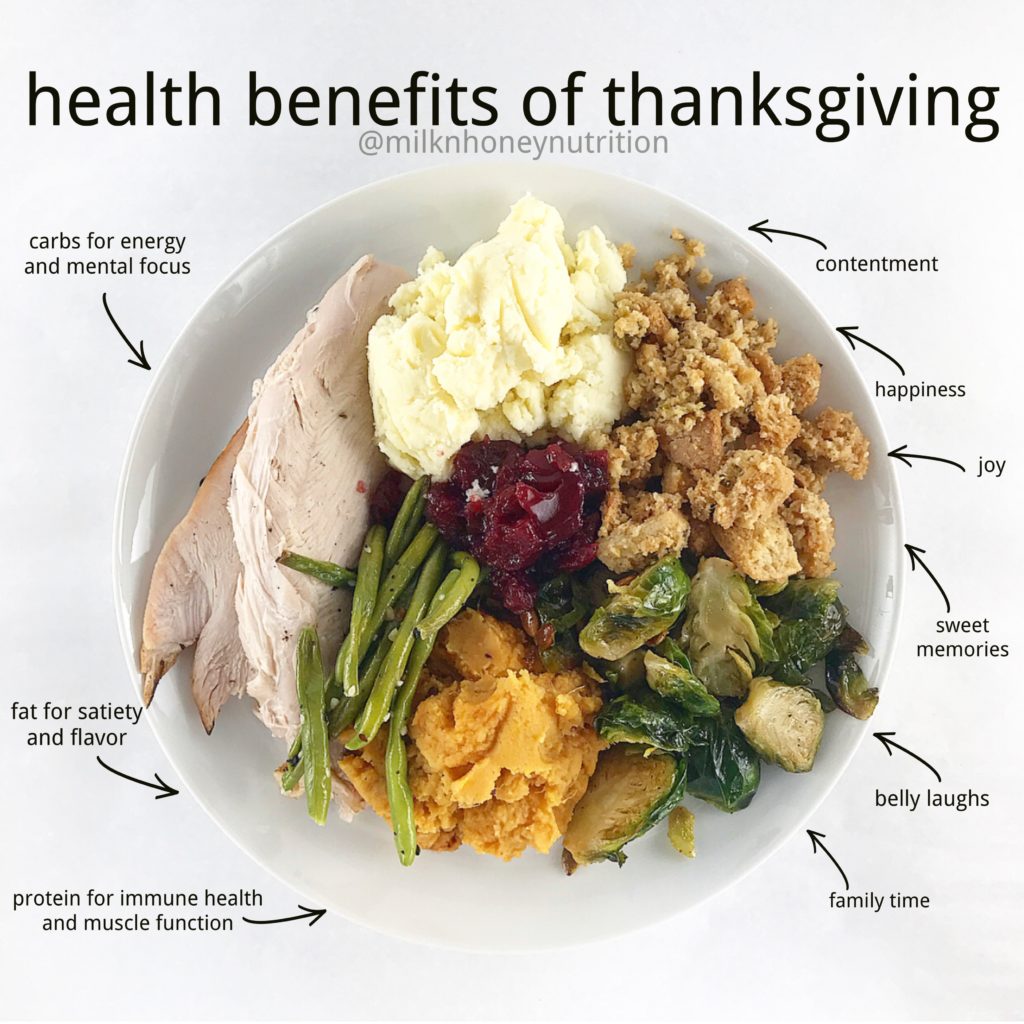 General healthy thanksgiving tips
So, how do you stay "healthy" during Thanksgiving, and the entire holiday season for that matter? Well, to start… let's clarify what I mean by "healthy." I'm not talking about super "clean eating" or all "healthy" recipes in the traditional sense. I'm talking about how do we navigate Thanksgiving so that we feel both emotionally and physically our best? (Hint: Keep reading but the diabetes-friendly Thanksgiving recipes listed below can help!)
First, remember that it's one day. If you want that real-deal-straight-from-grandma's-oven-piece-of-pecan-pie, GO FOR IT! The emotional joy you will feel is so much better for you than the stress and anxiety of restriction on a holiday (or any time of year).
Second, don't starve yourself the day before, day of, or day after to "save room" OR to "make up" for what you eat at Thanksgiving dinner. Again, it's one meal. Just like one salad doesn't instantly make you healthy, one rich dinner doesn't instantly make you unhealthy.
And finally, eat what you want and don't eat what you don't want to. Sure, someone might be shoving anther piece of something at you or asking if you want something you don't really want… but that doesn't mean you have to say yes. Save that room in your stomach for what you really want to eat! And then use the rest for these diabetes-friendly Thanksgiving recipes!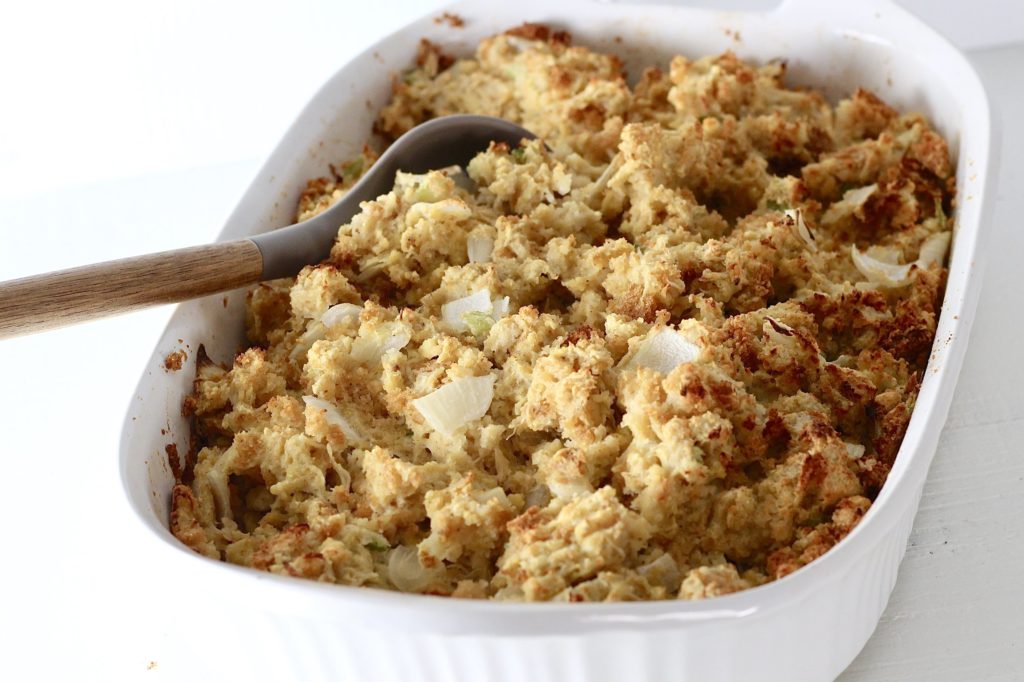 Do you have to only eat low carb thanksgiving desserts?
No! Allow yourself some freedom to enjoy what you feel comfortable with. Chat with your doctor about how you can enjoy traditional Thanksgiving treats while still managing your diabetes.
Things to consider for a diabetes-friendly Thanksgiving meal
One thing to remember when you have diabetes is that high and low blood sugars have a direct impact on the way you feel physically. And it's hard to be present with the people you care most about when you just feel awful.
So, how do you navigate wanting to honor your cravings and the food you've looked forward to all year, but also wanting to feel physically your best so you can enjoy the day?
My primary tip, in addition to trying some of the diabetes-friendly Thanksgiving recipes listed below… is to NOT try to sub a new recipe for a family classic. You'll just be disappointed.
Example A: I will never ever ever ever try to make a lower carb or healthier cornbread dressing recipe. I've been eating my grandma's version since I was two, and I don't plan to ever stop. But, things like green bean casserole and sweet potatoes? Sure, I have no problem making a tasty and somewhat healthier version that will make managing my blood sugars easier.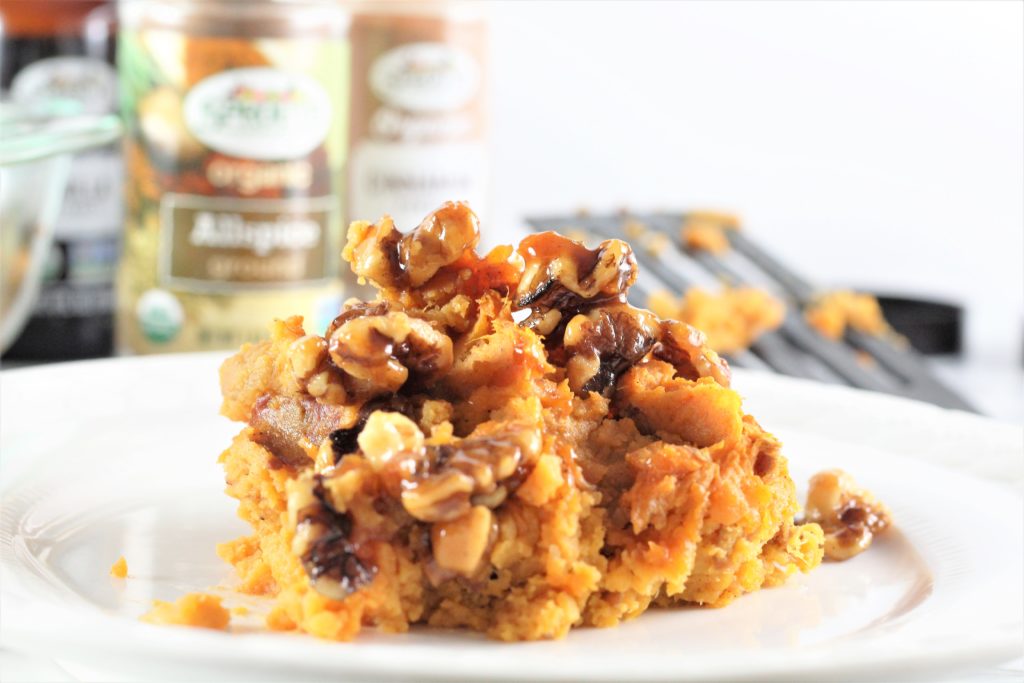 So, now… on to some of those diabetes-friendly Thanksgiving recipes. And remember, these are all delicious and great options… but if you try to sub one of them for a classic you've been looking forward to all year, you'll probably be disappointed. 
Some of my favorite healthy Thanksgiving appetizers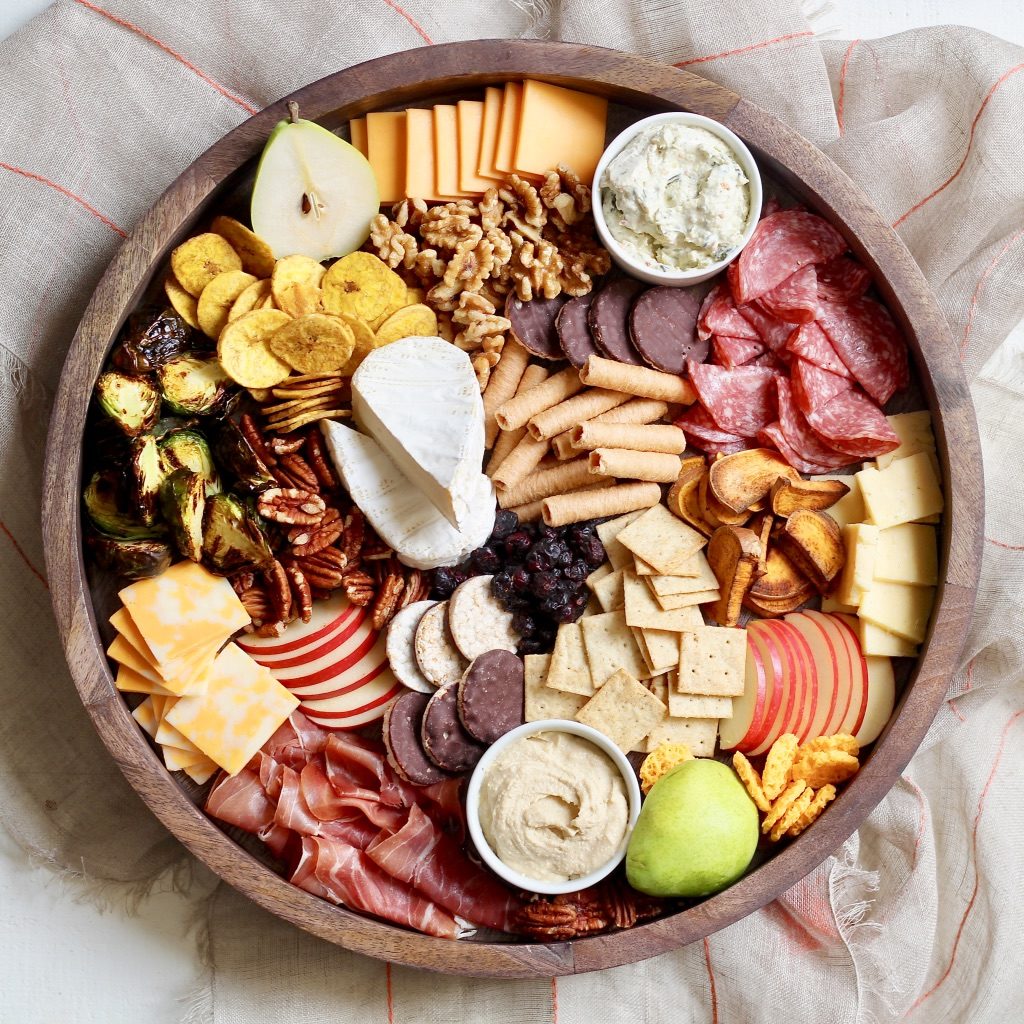 This fall themed charcuterie board is PERFECT for munching on Thanksgiving day while you prep the big meal! Ultimate Fall Harvest Charcuterie Board by Milk & Honey Nutrition
This delicious and creamy dip may have a few summer flavors happening but it's perfect for family gatherings! Creamy Dijon Spinach Artichoke Dip by Milk & Honey Nutrition
This pumpkin dip is packed with fiber and protein, which can keep blood sugar stable by slowing the absorption of carbohydrates. Pumpkin Pie Hummus by A Grateful Meal
These light bites are a savory and tasty start to your holiday meals! Tasty Lentil and Walnut Stuffed Zucchini Cups by Melissa Traub
Each bite of these grown up deviled eggs packs protein and healthy fats as well as a punch of flavor from horseradish and whole grain mustard. Grown Up Deviled Eggs from The Gourmet RD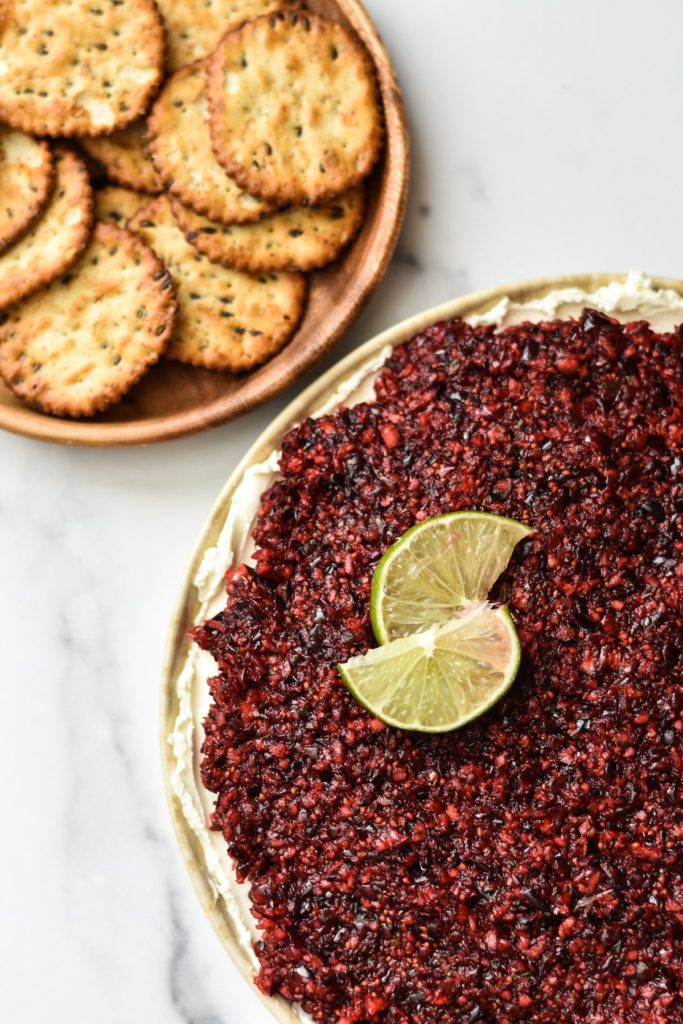 Jalapeño Cranberry dip is festive and nutritionally balanced (contains protein, carbohydrates and fat). It would be a great addition to a Thanksgiving spread! Jalapeño Cranberry Dip by Leanne Ray
These stuffed endive leaves offer the same crunch as chips and dip, but with more fiber and fewer carbs. They make a great appetizer for Thanksgiving! Stuffed Endive Appetizer with blue cheese and apple by It's a Veg World After All
This simple, but fancy looking, side is a good source of fiber thanks to roasted okra and a whole red pepper whipped into the ricotta. Ricotta provides some protein too to help moderate blood sugar response. Roasted Okra with Smoky Red Pepper Ricotta by Make Healthy Easy
Tasty Thanksgiving sides for diabetes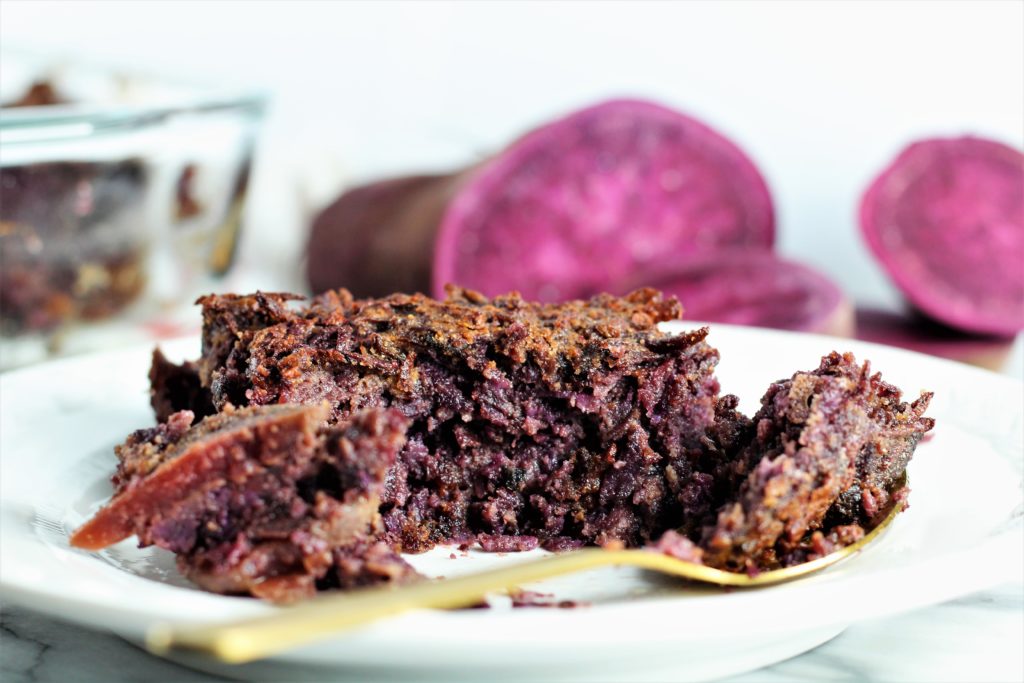 This roasted purple sweet potato and Beet Souffle is equally delicious and nutritious… and beautiful to look at! Roasted Purple Sweet Potato and Beet Souffle by Milk & Honey Nutrition
You NEED these Maple Walnut Sweet Potatoes in your life! The flavor and texture combine for the perfect holiday side dish. Maple Walnut Sweet Potatoes by Milk & Honey Nutrition
This recipe is so versatile, serve hot or cold, by itself or with a tangy yogurt sauce, with chicken or over rice… the possibilities are endless! Spiced Carrot Apple Slaw by Milk & Honey Nutrition
These maple balsamic mushrooms have just a hint of sweetness from maple syrup and pair wonderfully with any main course! Maple Balsamic Sautéed Mushrooms from Kiss in the Kitchen
This simple mashed squash is easy to make & requires just a few ingredients to make. It is full of fiber too to help keep blood sugar levels more stable. Basic Mashed Butternut Squash from Sinful Nutrition
Maple balsamic roasted veggies are a great side dish for any holiday gathering, full of fiber and antioxidants. Sheet Pan Maple Balsamic Roasted Vegetables from Bucket List Tummy
Here's a heart healthy, high fiber side dish that's good to you and for you! Cajun Green Beans by The Millers Kitchen
a delicious twist on green beans and a great way to add extra veggies to balance out a meal for blood sugar control. Mediterranean Green Beans with Cilantro and Garlic by Olive Tree Nutrition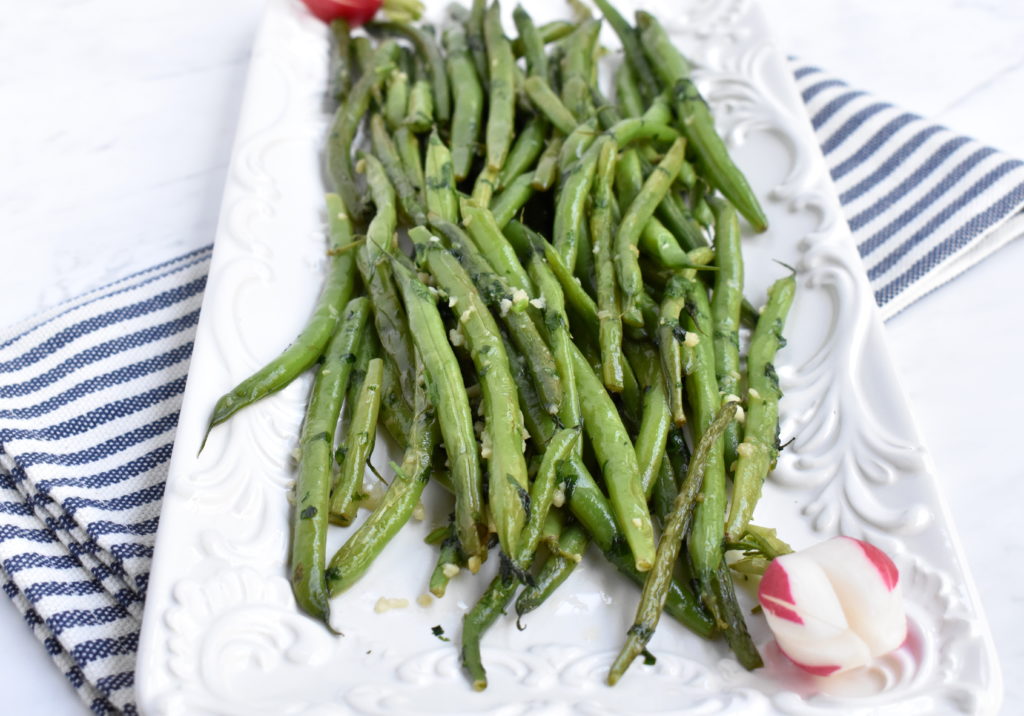 There's always going to be something sweet in cranberry sauce because they're so tart, but this recipe slashes the amount of sugar while boosting warm seasonal spices for a much lower-sugar option. Naturally Sweetened Cranberry Sauce by Champagne Nutrition
A harvest kale salad packed with seasonal ingredients and topped off with a pumpkin seed oil dressing. Perfect for a weekday lunch or as a special appetizer for your Thanksgiving menu. Packed with fiber and healthy fats, this Harvest salad is also appropriate for someone with diabetes! Harvest Kale Salad with Pumpkin Seed Oil Dressing by Kara Lydon
What's better than butternut squash that's sweet with no added sugar? Butternut Squash with Pomegranate Vinaigrette by Amy Gorin
Diabetes-friendly thanksgiving desserts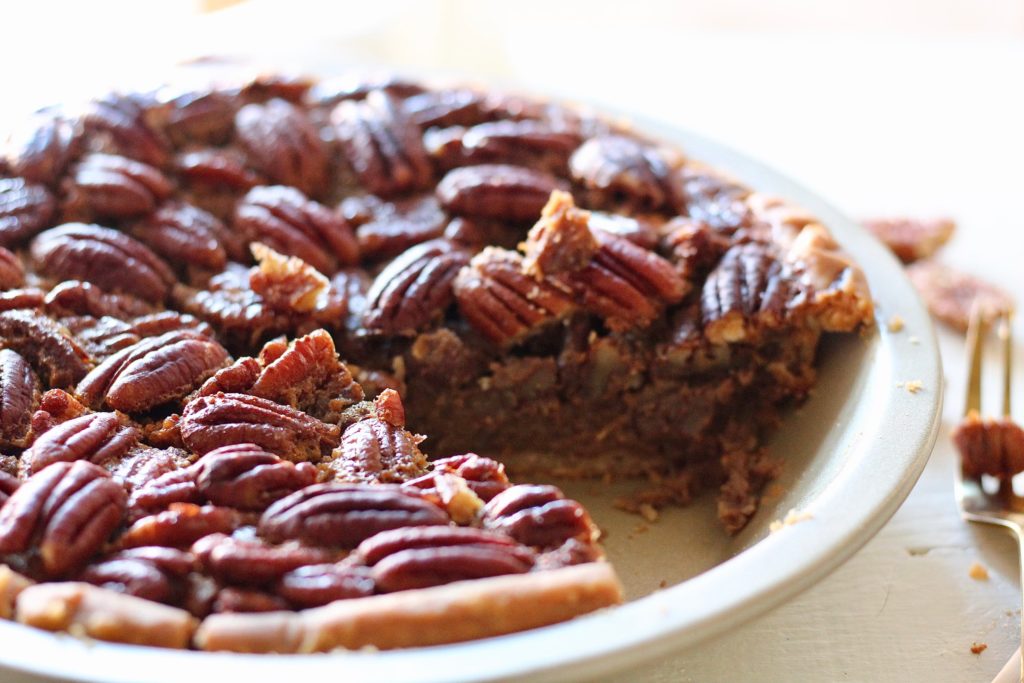 Pecan pie was always a family favorite growing up, so I was determined to figure out a way to make a lower sugar pecan pie that was equally as tasty and delicious. This one has a hint of coconut and creaminess that I think make it the perfect after meal treat during the holidays… you'd never know it was "lower sugar." Lower Sugar Pecan Pie by Milk & Honey Nutrition
This pumpkin pie has reduced sugar from a traditional version and uses honey yogurt in place of the whipped cream dollop. It's been deemed a keeper! Gingersnap Pumpkin Pie from Live Best
The best part of this beautiful Chocolate Greek Yogurt Pie dessert recipe is that it was crafted to be low sugar and high protein, with 9 grams of protein and 3 grams of fiber per serving. How did we manage that? Welcome to the mystical, magical world of cooking with Greek yogurt! Chocolate Greek Yogurt Pie with Hazelnut Crust by Rebecca Bitzer
We love this roasted sweet potato banana casserole! It has far less sugar and more fiber than traditional sweet potato marshmallow casserole! Roasted Sweet Potato and Banana Casserole by To Taste
This apple crisp is heavier on fruit and lower in sugar than traditional crisp recipes but doesn't lose any of the warm, seasonal flavors you love. It also has 3 grams of fiber per serving. Lower Sugar Apple Crisp by Leanne Ray
These homemade peanut cups couldn't be easier to make and are the perfect single serving dessert! Indulgent yet balanced with healthy fats and protein, they are ideal for anyone being mindful of desserts and potential blood sugar spikes! Homemade Peanut Butter Cups by Kiss in the Kitchen
The simple homemade crust is made of almond flour, coconut oil, and Medjool dates. The gooey filling is made from almond butter, almond milk, and plump Medjool dates. Each mini pie is topped with a pecan half and an optional dollop of coconut ice cream. Mini Pecan Pies (Plant based) by Patricia Bannon