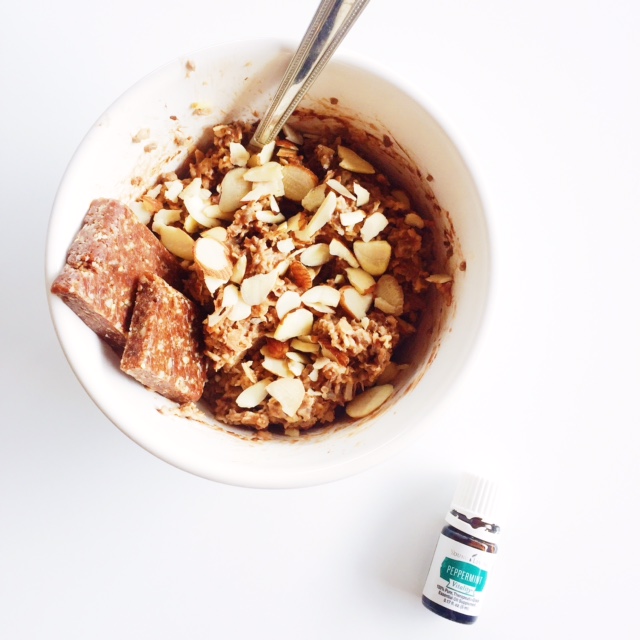 1/2 cup quick oats (use gluten free if needed)
2 Tbsp Chosen Foods chia seeds
2 Tbsp unsweetened shredded coconut
1/2 Tbsp unsweetened cocoa powder
1 cup unsweetened vanilla almond milk
2 Tbsp slivered almonds
1 drop Young Living Peppermint Vitality essential oil (optional)
1/2 – 1 Tbsp pure maple syrup (optional)
Combine the first 5 ingredients in a deep bowl (So it doesn't spill over when cooking) and stir well. Heat on high in the microwave for 2 minutes. Add almonds, peppermint essential oil, and maple syrup. Stir thoroughly and enjoy!
Find other ways to include Chia Seeds in your recipes here. Oatmeal variations and other breakfast recipes.