Cheese and grapes might be one of the most classic and simple snack combos ever created!
If you're looking for a tasty and blood sugar friendly snack combo, cheese and grapes are the perfect easy option. And, we can also jazz it up a little bit like we do in the recipe below.
This post is sponsored by the California Table Grape Commission.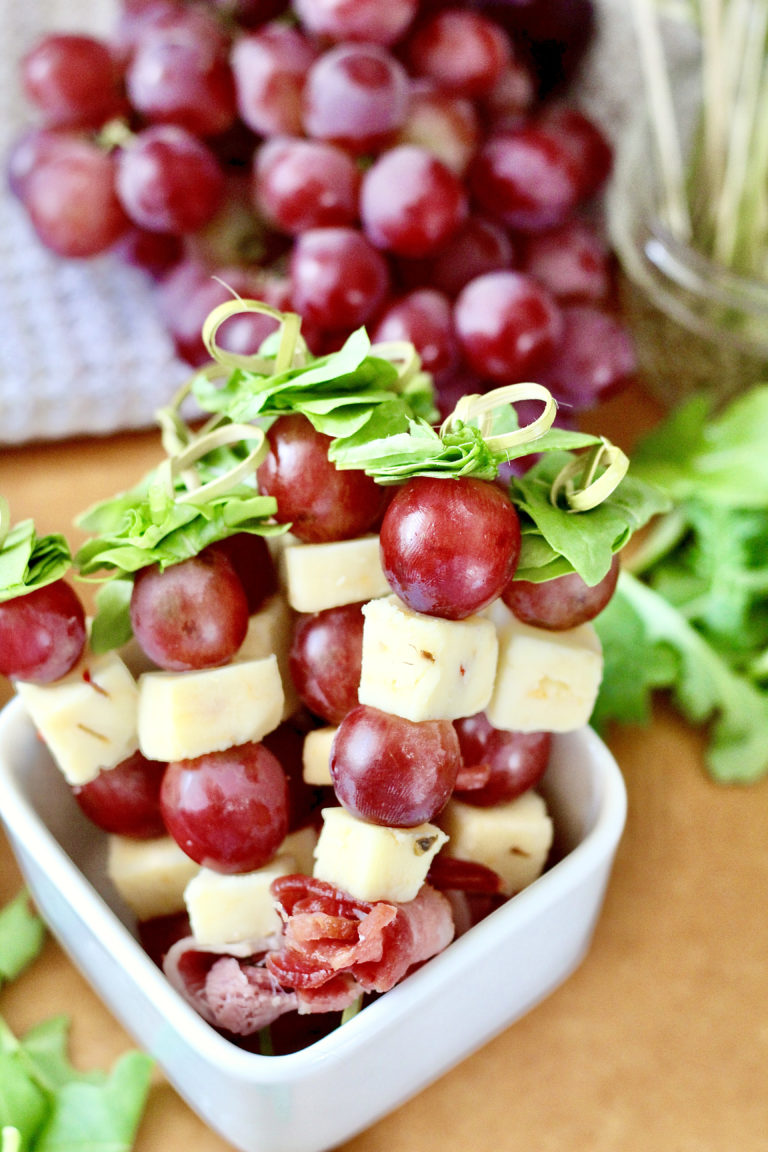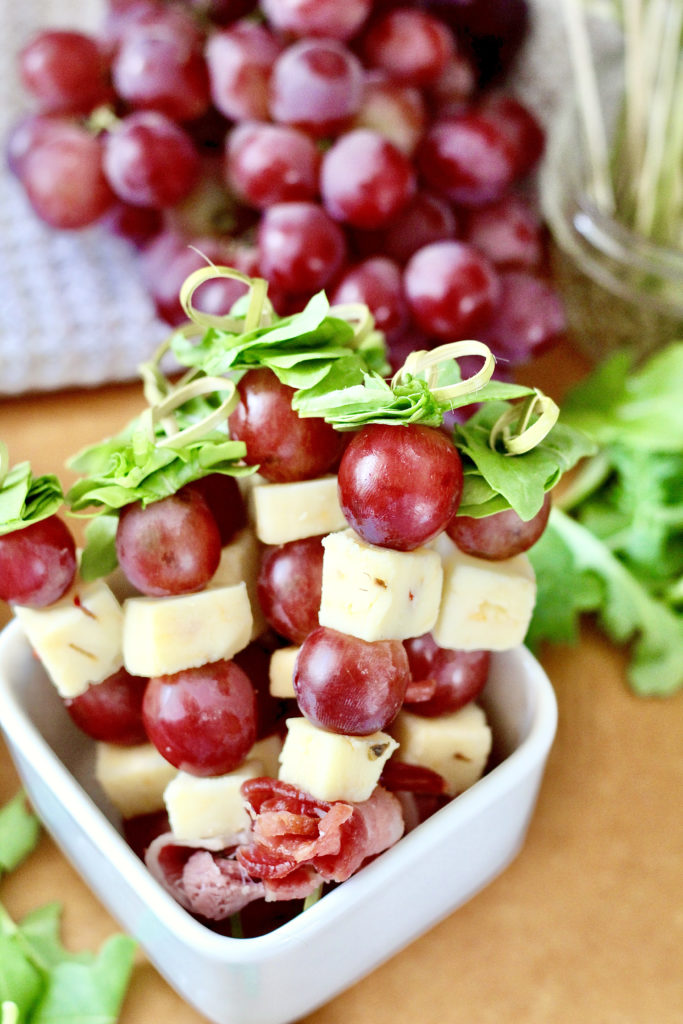 Where did this combo come from? Cheese and grapes origin
Cheese and grapes go so well together because of their flavor profiles. It's pretty hard to beat a great salty sweet combination! And, it doesn't get much easier than simply sticking some grapes and cheese on a toothpick… no cooking needed! You can get creative using red, green, or black grapes and any type of cheese you prefer!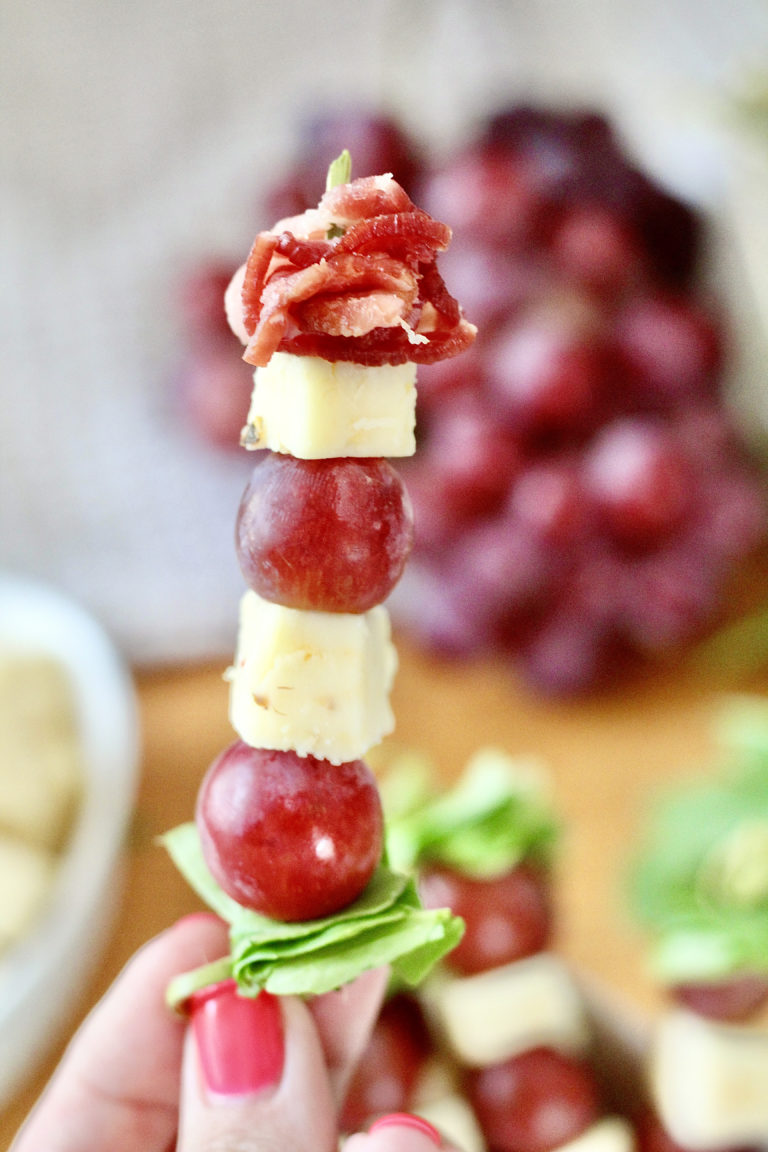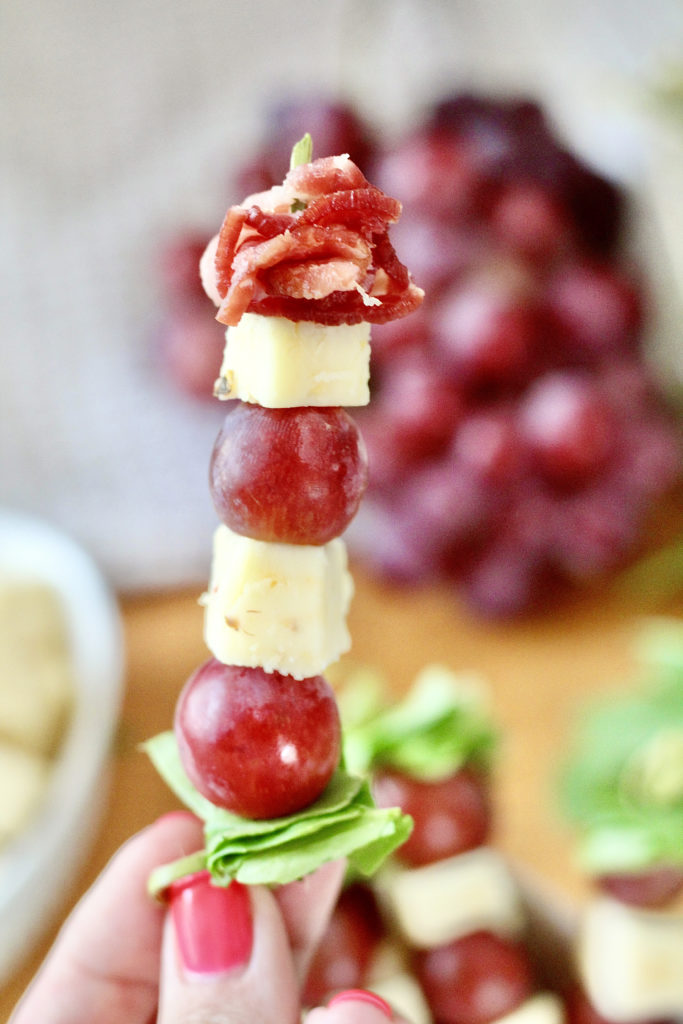 Why do people put grapes with cheese?
As I mentioned above, many people enjoy grapes and cheese together because of their contrasting flavors… salty and sweet. But, they also go well together because of their contrasting textures. A nice soft cheese paired with the firm, slightly crunchy outer skin of a California grape goes really well together also!
Are grapes and cheese a healthy snack?
Cheese and grapes taste great together and they offer a nutritious and balanced snack option for all ages.
Cheese provides protein and fat to help us feel full and satisfied. And, we can look to delicious California grapes for a whole host of nutritional qualities.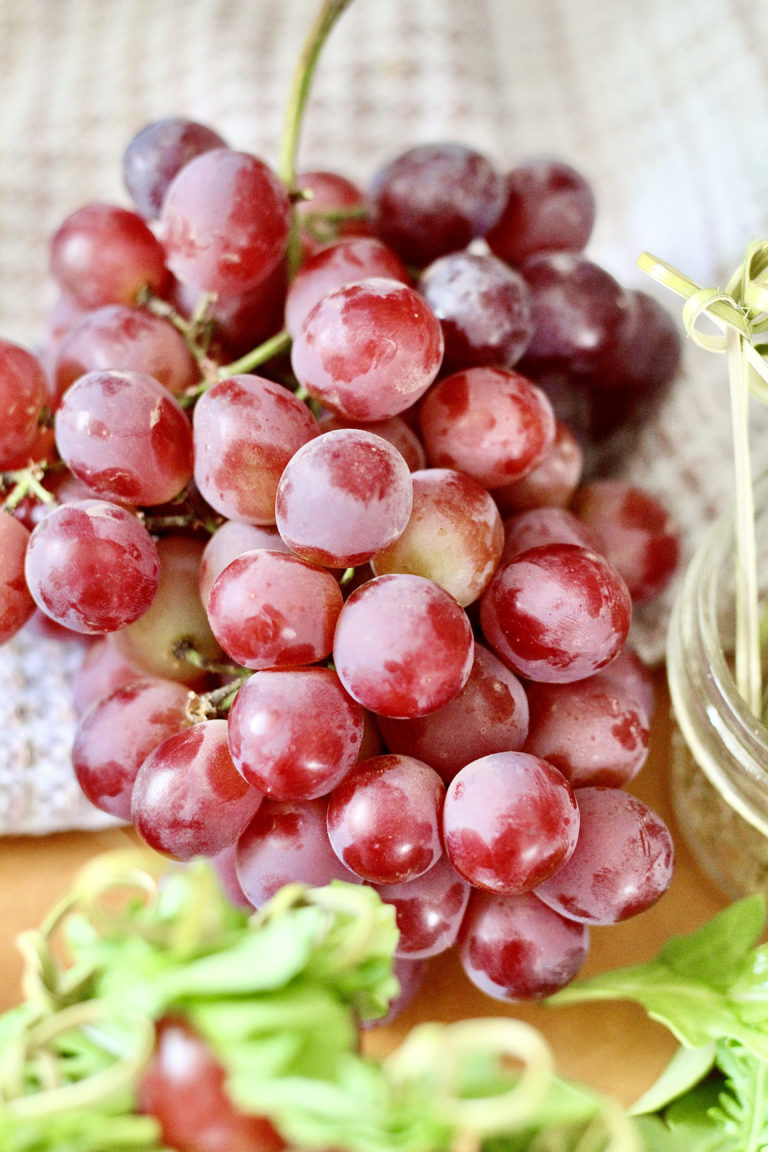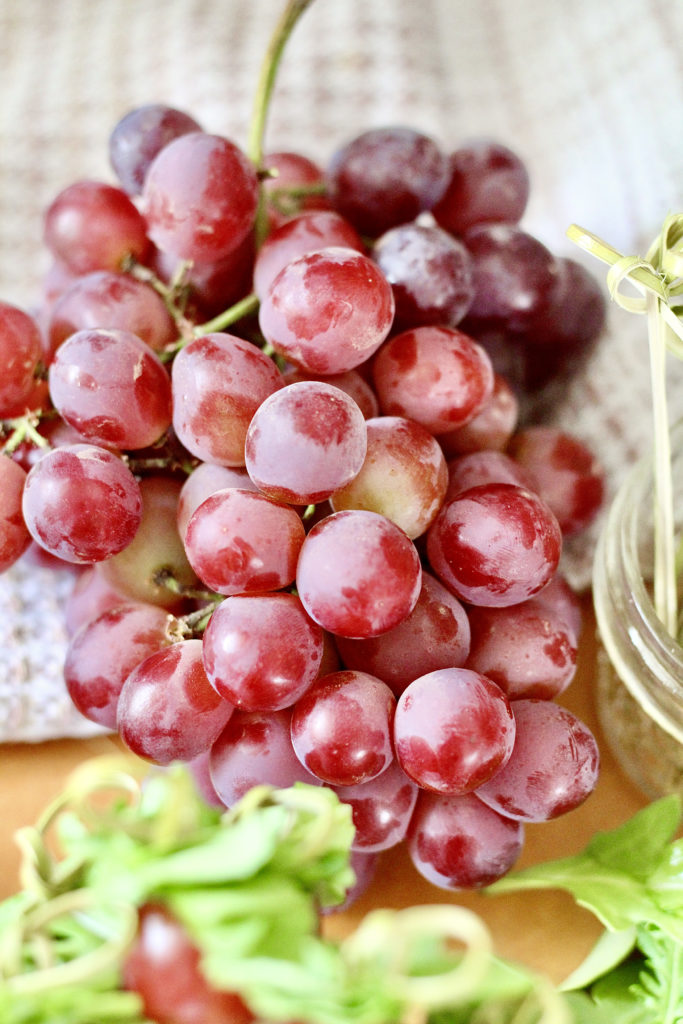 All colors of grapes – red, green, and black – are a natural source of antioxidants and other polyphenols. Grapes are a heart healthy food, and help support a healthy heart. Grapes also deliver energy and hydration, and are a natural source of potassium and a good source of vitamin K.
And most importantly, grapes can absolutely be part of a blood sugar friendly diet or eating pattern. If you want to read more about how I use California grapes and why it's a-ok and encouraged for people with diabetes to eat grapes, check out this recipe and blog post!
What cheese goes best with grapes?
I'm a big fan of both cheese and grapes, so you really can't go wrong with any combination in my opinion. But, if I had to pick, I think the best cheese with red grapes (which we're using in these skewers) is a really strong flavored cheese like pepper jack, feta, or even bleu cheese. You could also do a sharp cheddar or even something a bit fancier like gouda.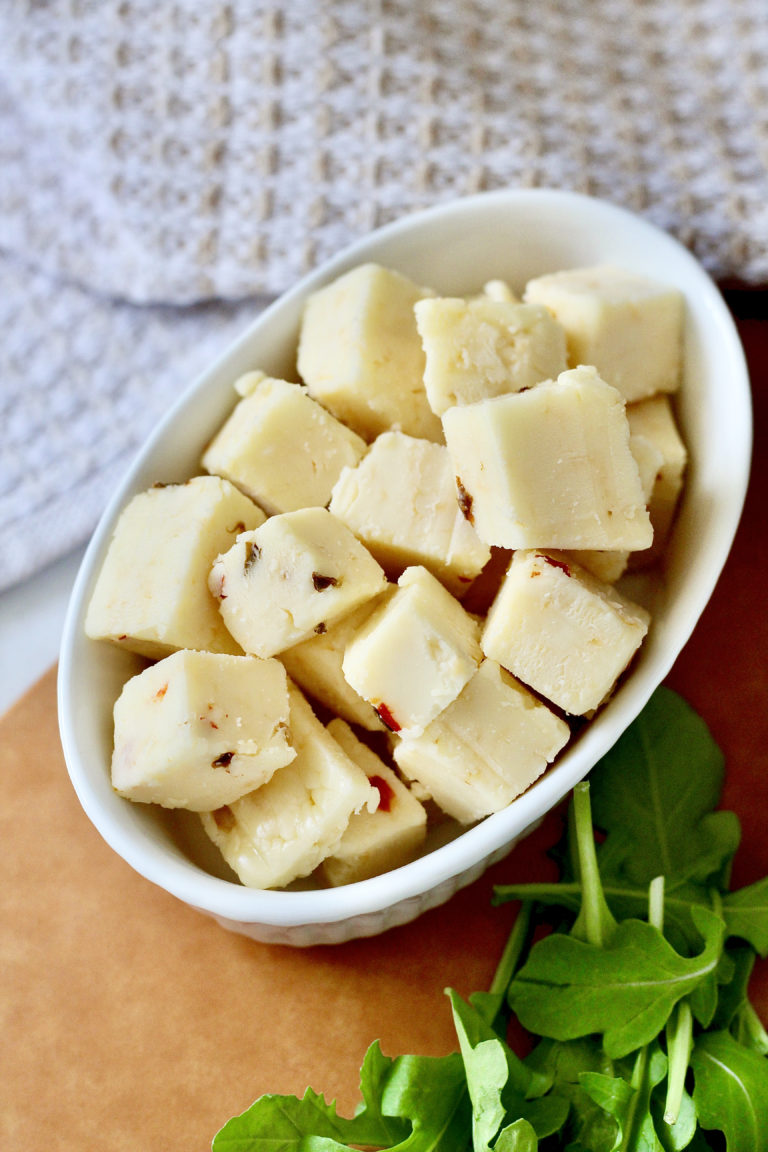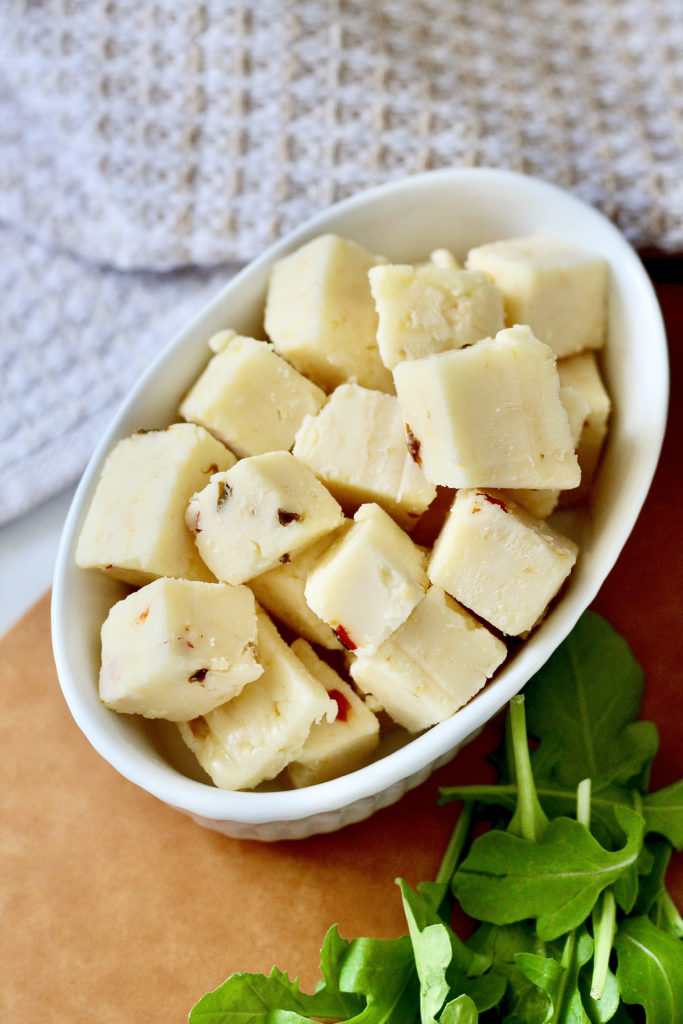 And, if kids are enjoying these skewers as well and they aren't big fans of the stronger tasting cheese, you can try a milder cheese like Monterey jack.
What else goes well with grapes and cheese?
You can absolutely keep the original combo of grapes and cheese as is. But, it's also fun to bring in some other colors and flavors. Adding in arugula and bacon rounds out these skewers as the perfect salty sweet hand held snack you're going to want to make over and over again. 
More yummy diabetes friendly grape recipes
Want to try some more delicious grape recipes? Give these recipes a try!

Pepper Jack Cheese and Grapes Skewers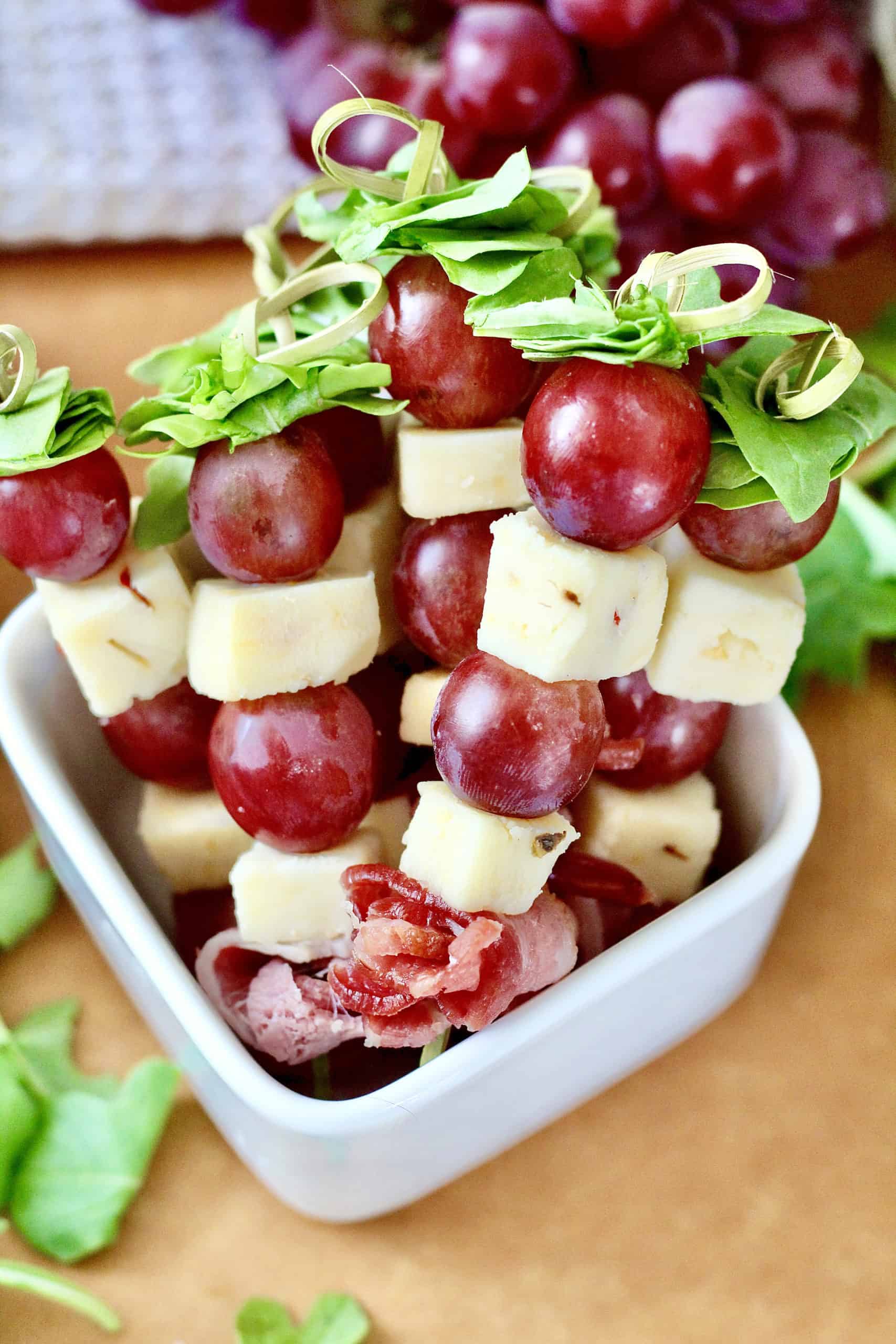 Ingredients
1/2

cup

red seedless Grapes from California

4

slices

uncured bacon

4

oz

pepper jack cheese

cut into small cubes

1/4

cup

arugula leaves
Instructions
Rinse your grapes under running water and gently pat them dry. Set them aside.

Carefully cut each piece of bacon in half and arrange the now 8 pieces on a microwave safe plate. Follow the package instructions on the bacon and cook it in the microwave. Once cooked, set the pieces aside. Now, we're ready to assemble our skewers.

Using 4-inch toothpicks, carefully fold 2 arugula leaves and slide them up the skewer. Then alternate grapes and pepper jack cheese cubes until you reach the end of the skewer.

Finally, carefully fold a cooked piece of bacon and add it to the end of the skewer. (See photos.)

Serve and enjoy!
Notes
The nutrition facts presented here are estimates only. The brands you use and product types chosen can change the nutritional information presented. To obtain the most accurate nutritional information, you should calculate the nutritional information with the actual ingredients you use.
Nutrition
Serving:
1
skewer
|
Calories:
80
kcal
|
Carbohydrates:
3
g
|
Protein:
5
g
|
Fat:
6
g
|
Saturated Fat:
3
g
|
Sodium:
185
mg
|
Fiber:
0
g
|
Sugar:
2
g