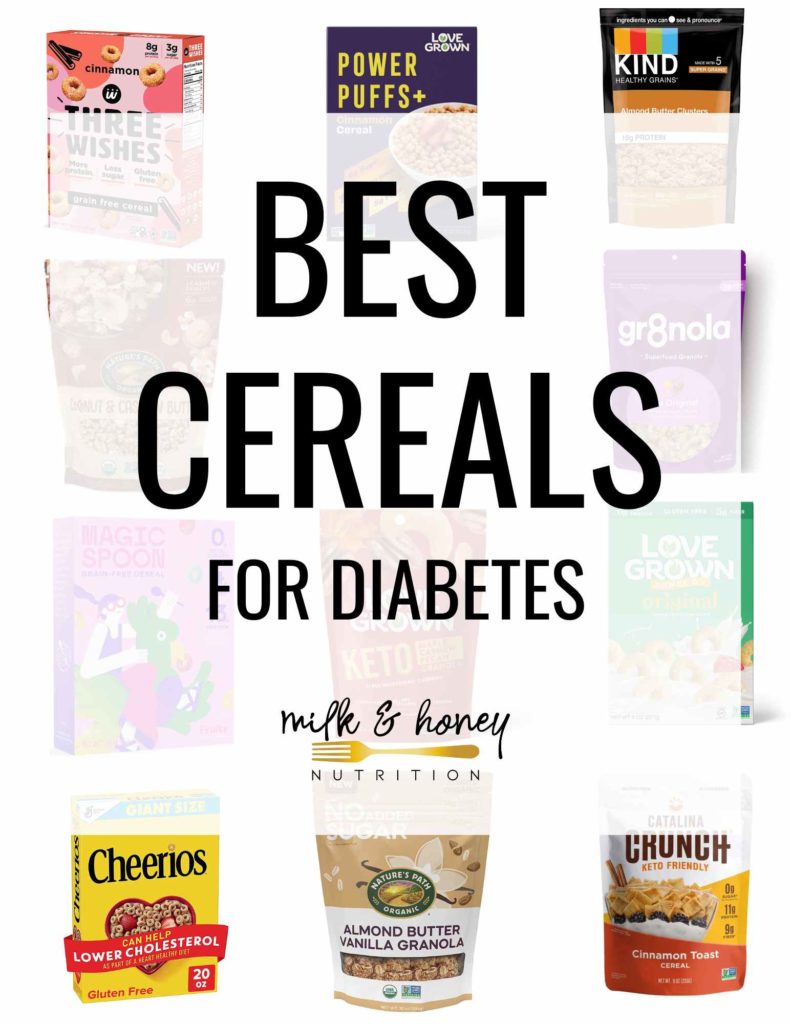 In this article, we'll discuss how to find the best cereal for diabetes and some of my favorite brand recommendations.
Breakfast cereal presents some big challenges for blood sugars, but there are actually a whole host of ways to enjoy breakfast cereal while living with diabetes. Whether you're looking specifically for the best cereal for diabetes, or want to know how to enjoy traditional breakfast cereal in a blood sugar friendly way, I've got you covered!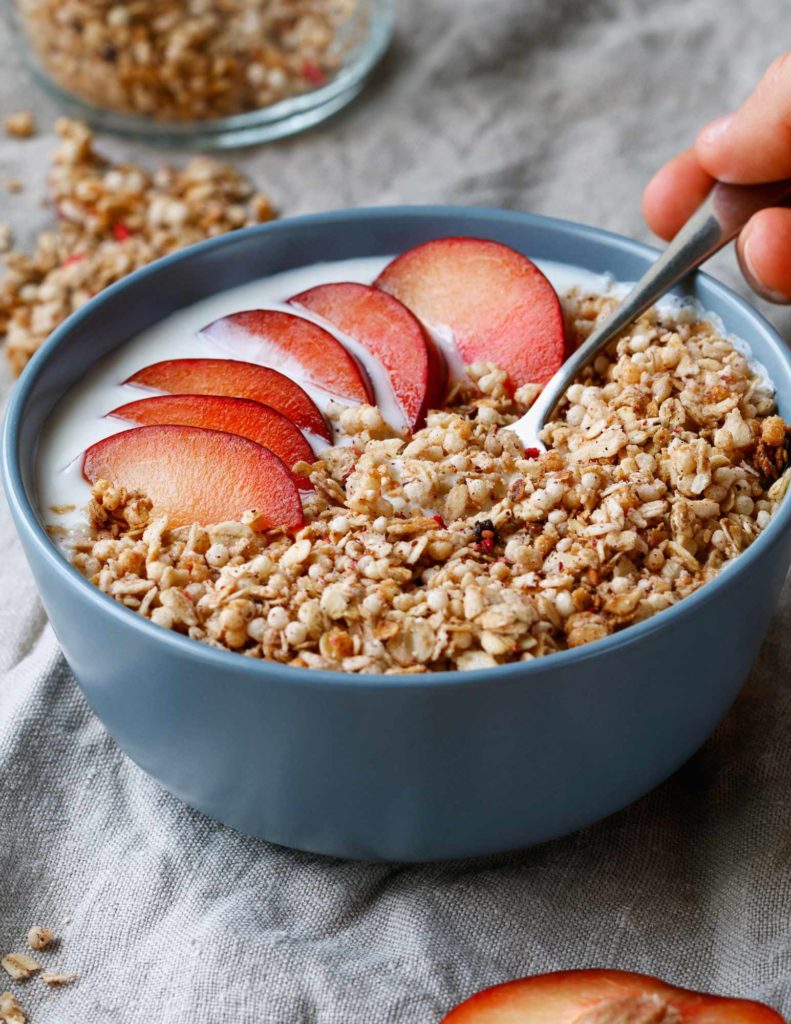 What cereal is good for people with diabetes?
Your grocery store likely offers many different cereal options, several of which are great for people with diabetes. Sometimes these are traditional cereals you're familiar with, and sometimes they might be newer or smaller brands. Below I discuss nine of my favorite best cereal for diabetes options.
What to look for in a diabetes friendly breakfast cereal
When looking for a blood sugar friendly cereal, we want to seek out three things:
Low or no added sugar
>5g fiber/serving
>5g protein/serving
And, if you're like most people and want to eat your cereal with milk, you've got a variety of options there as well. I recommend choosing 2% or whole milk, or an unsweetened plant based milk.
Can people with diabetes eat any cereal?
Below I'm going to discuss my picks for best cereal for diabetes, but in reality (just like any other food), there are ways to enjoy traditional breakfast cereals if you choose to. Yes, they may be more difficult to navigate than the brands I recommend below. And yes, it may take more planning. But, it is possible.
Pairing your breakfast cereal with a protein source and a fiber source is the best way to help keep blood sugars stable.
For a complete list (and free ebook!) with all my favorite protein and fiber sources, make sure to join my email list here.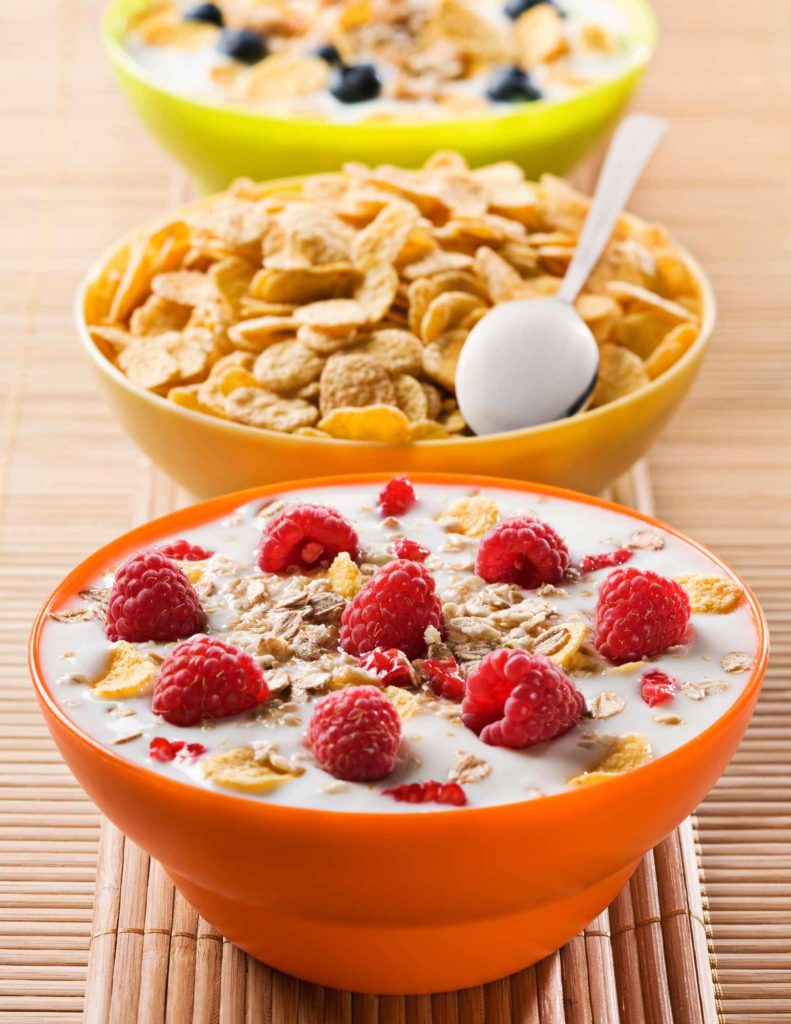 Best cereal for diabetes: Type 2 (and Type 1)
Ok, so let's take a look at some of my favorite breakfast cereals for diabetes that both taste good and meet the criteria I listed above.
Catalina Crunch Cereal
Magic Spoon
Three Wishes
Plain Cheerios
Love Grown Power Puffs +
Love Grown Keto Granola
Power O's
KIND Healthy Grains Granola
Gr8nola
Nature's Path Organic No Added Sugar Granola,
Nature's Path Organic Coconut & Cashew Butter Granola
(Note: Some of the links below are affiliate links. This means I earn a small commission if you choose to purchase the product through the link in this post, at no extra cost to you.)
1. Catalina Crunch Cereal
Catalina Crunch cereal is my personal favorite when it comes to taste. And, their nutrition profile is ideal for stable blood sugars: 9g fiber and 11g protein in each serving! And, zero grams of sugar. It is sweetened with a combination of stevia and monk fruit, and comes in 8 delicious flavors.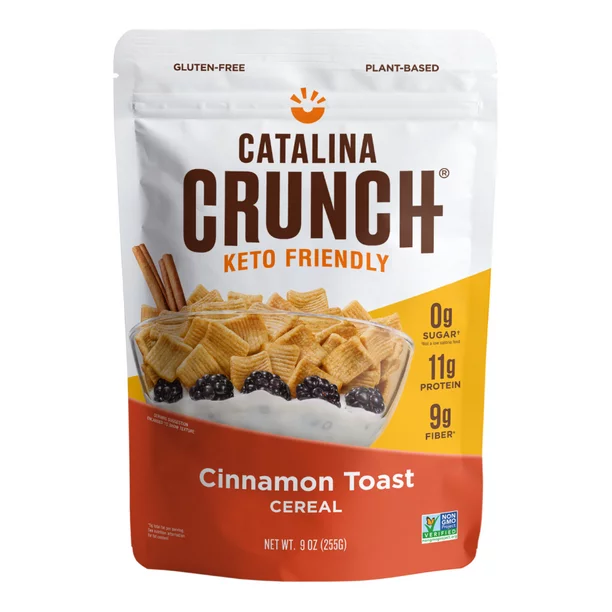 2. Magic Spoon
Magic Spoon cereal comes in 8 fun flavors like Blueberry Muffin and Cookies & Cream. They're like a more blood sugar friendly version of some of your favorite cereals as a kid! Each serving contains 4-5g net carbohydrate, 12-14g protein, and <1g sugar. And, all of their flavors are gluten free and grain free.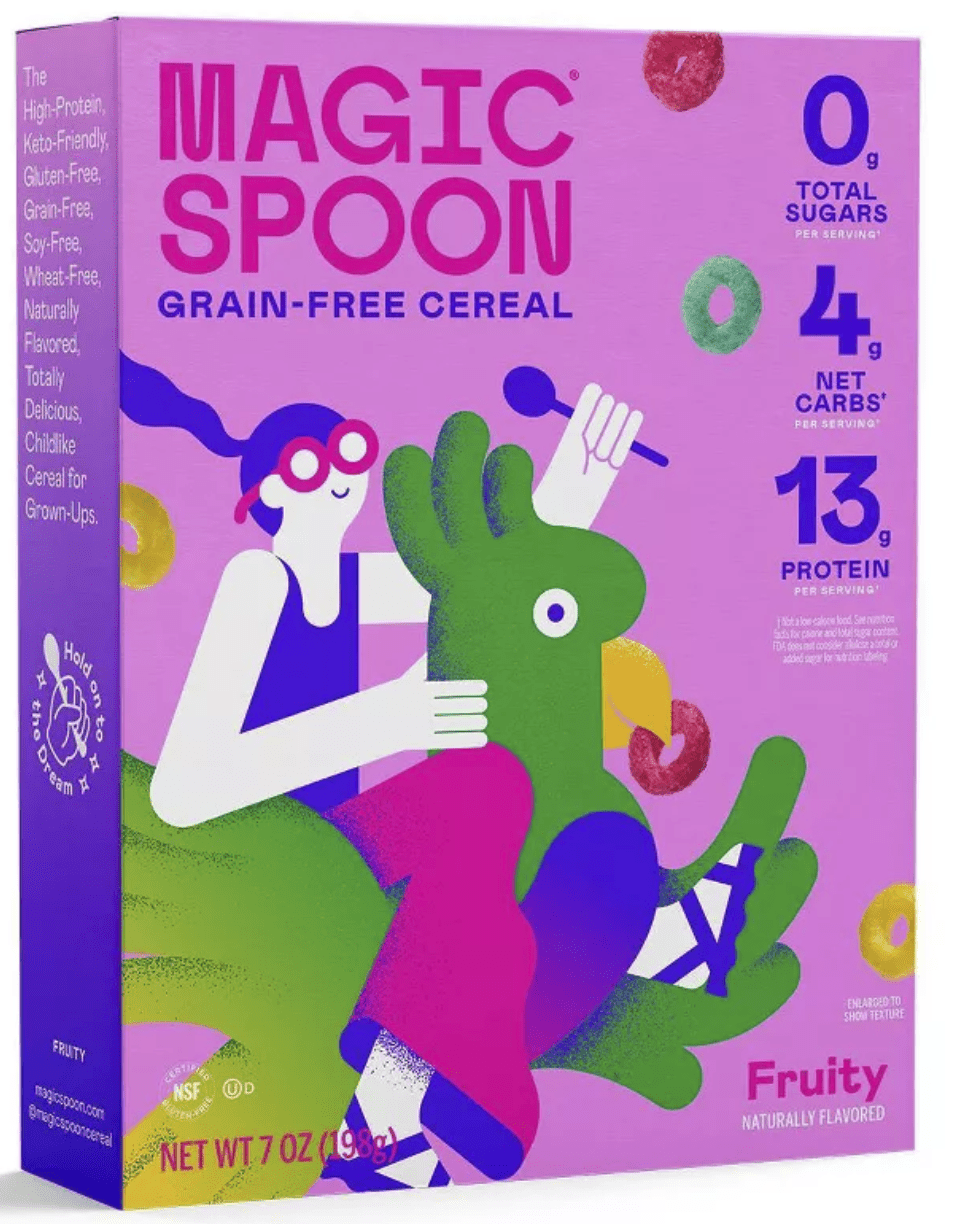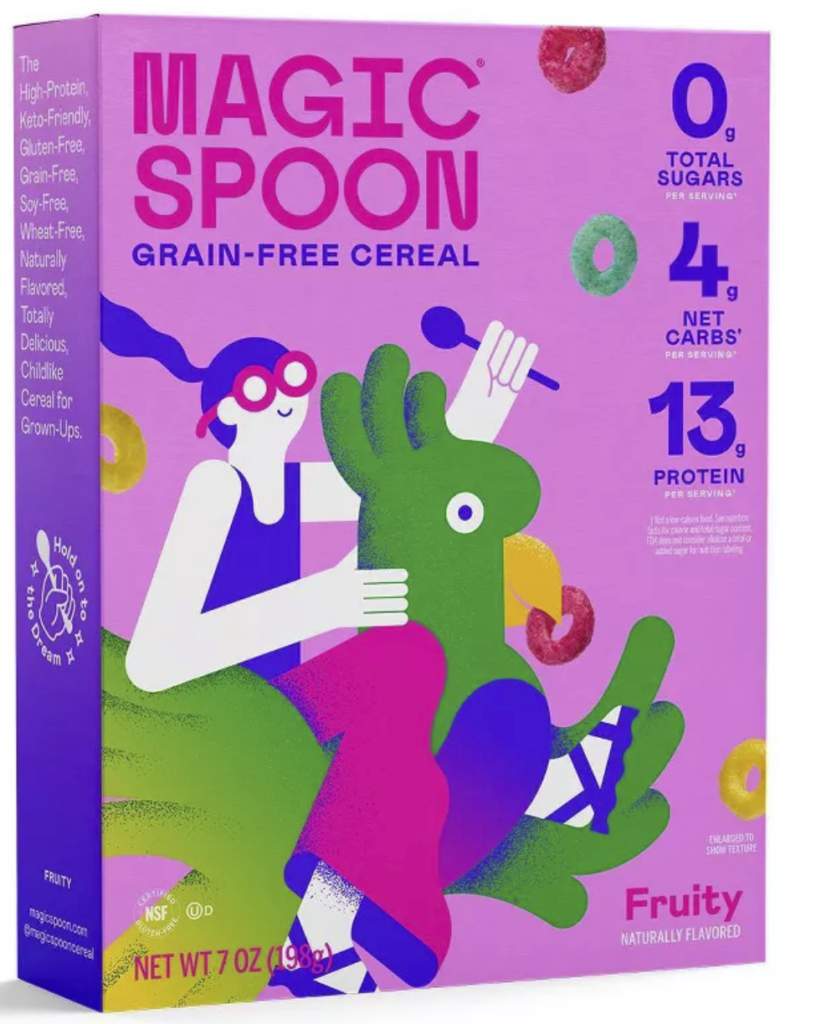 3. Three Wishes
Three Wishes comes in 6 flavor options, all of which are grain free and gluten free. Each serving offers 8g protein and only 3g sugar. Even more intriguing, it's made from a base of chickpea flour which helps increase the fiber and protein content. Find it at stores like Sprouts and Whole Foods.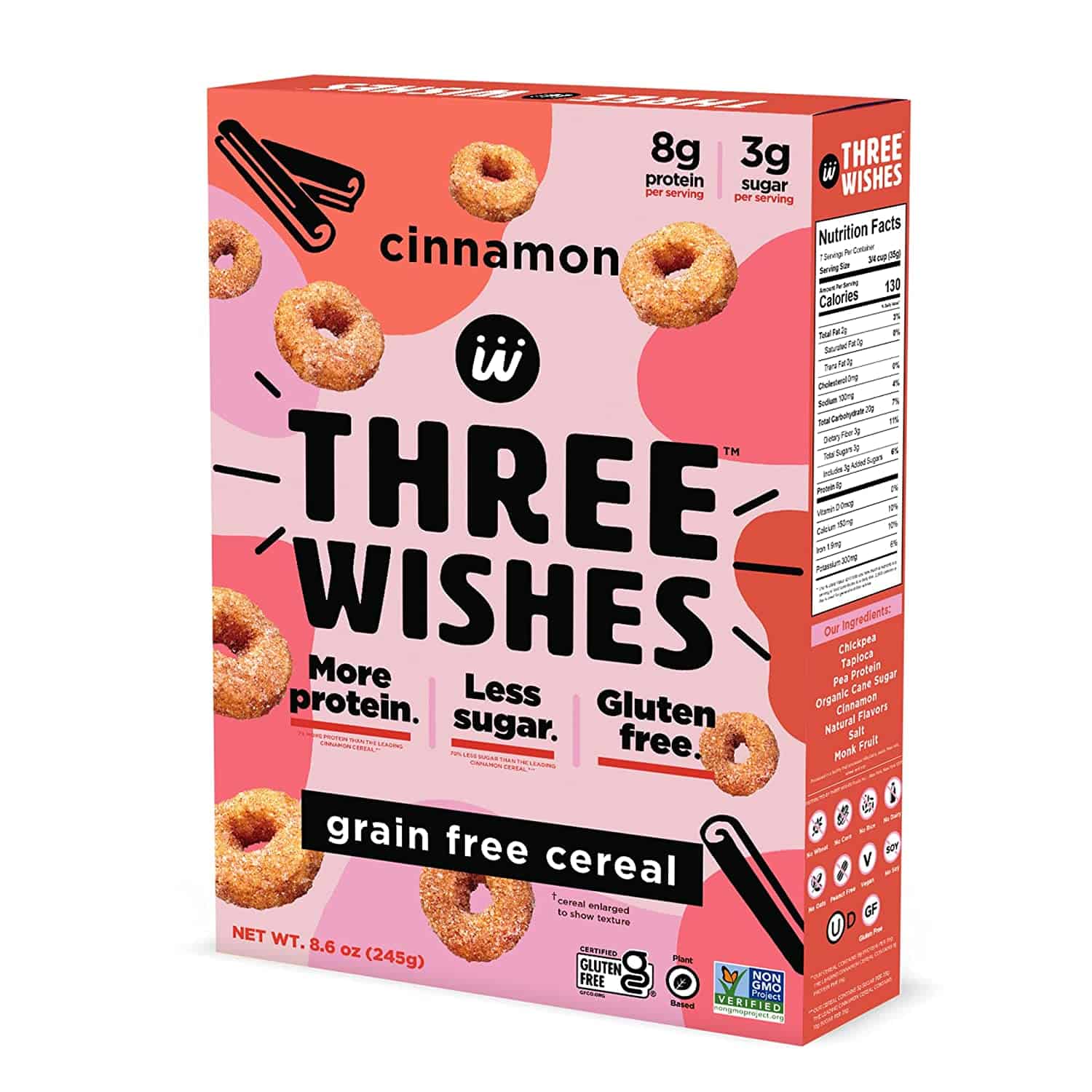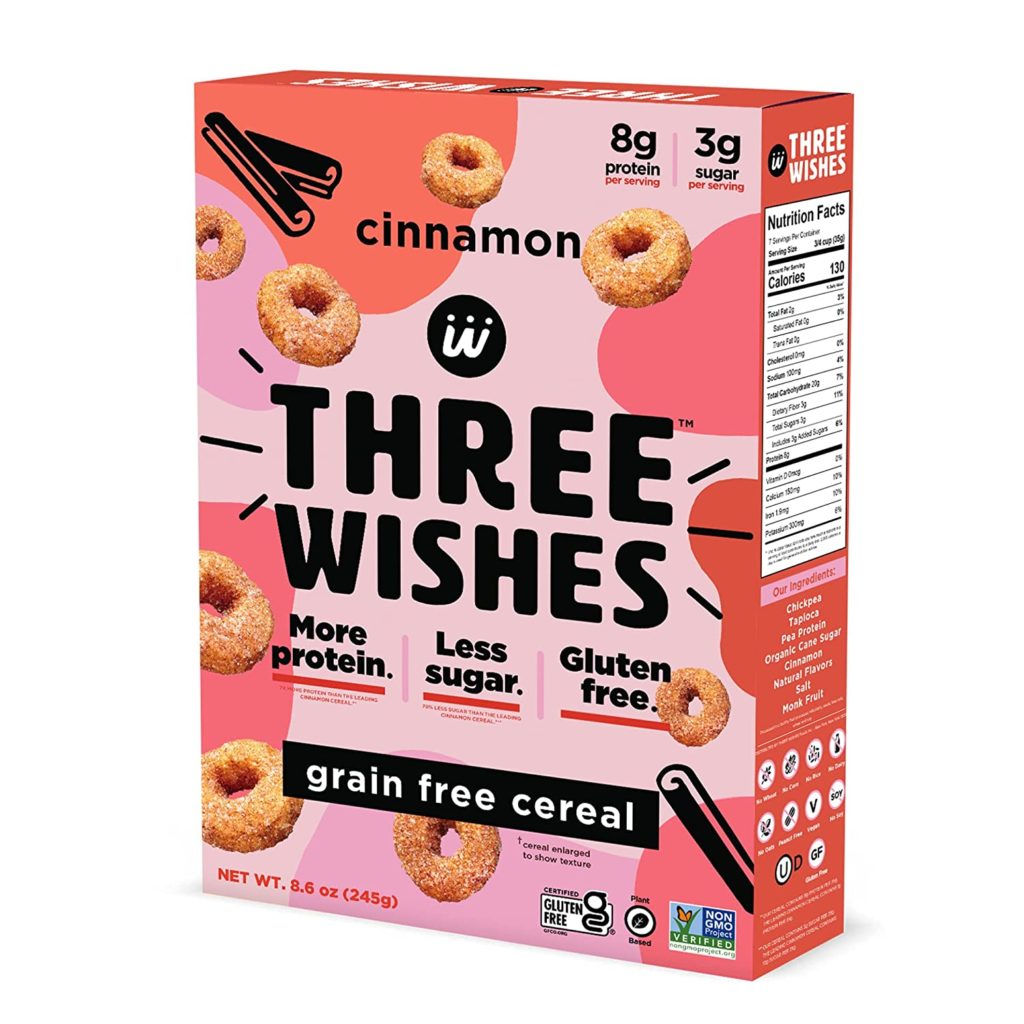 4. Plain Cheerios
Yes, the classic Cheerios you know and love offer a great blood sugar friendly option for breakfast when paired with protein rich milk or unsweetened Greek yogurt. Cheerios are low in sugar compared to most breakfast cereals and contain 4g fiber/serving. And, since they're made with gluten free oat flour, they are a gluten free food.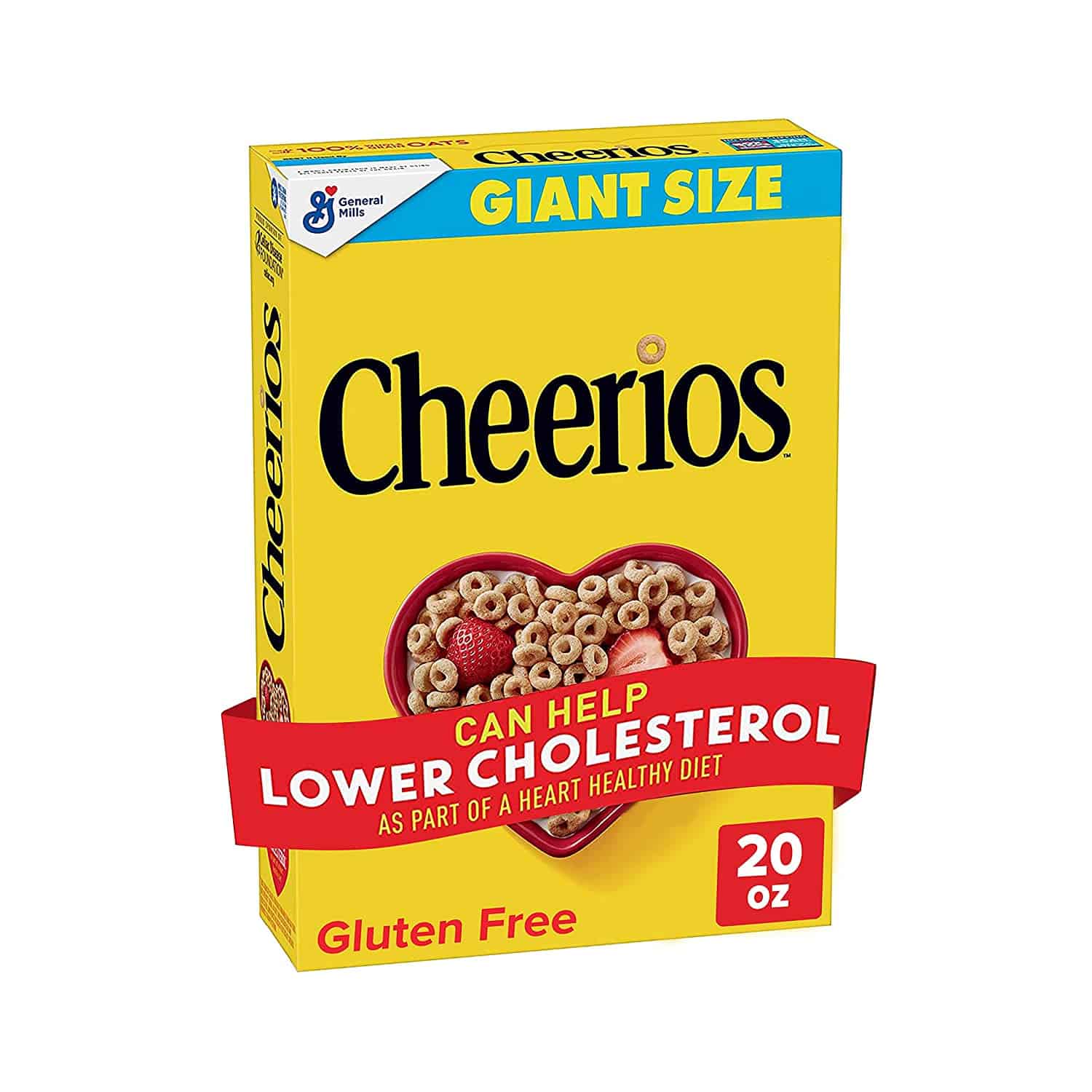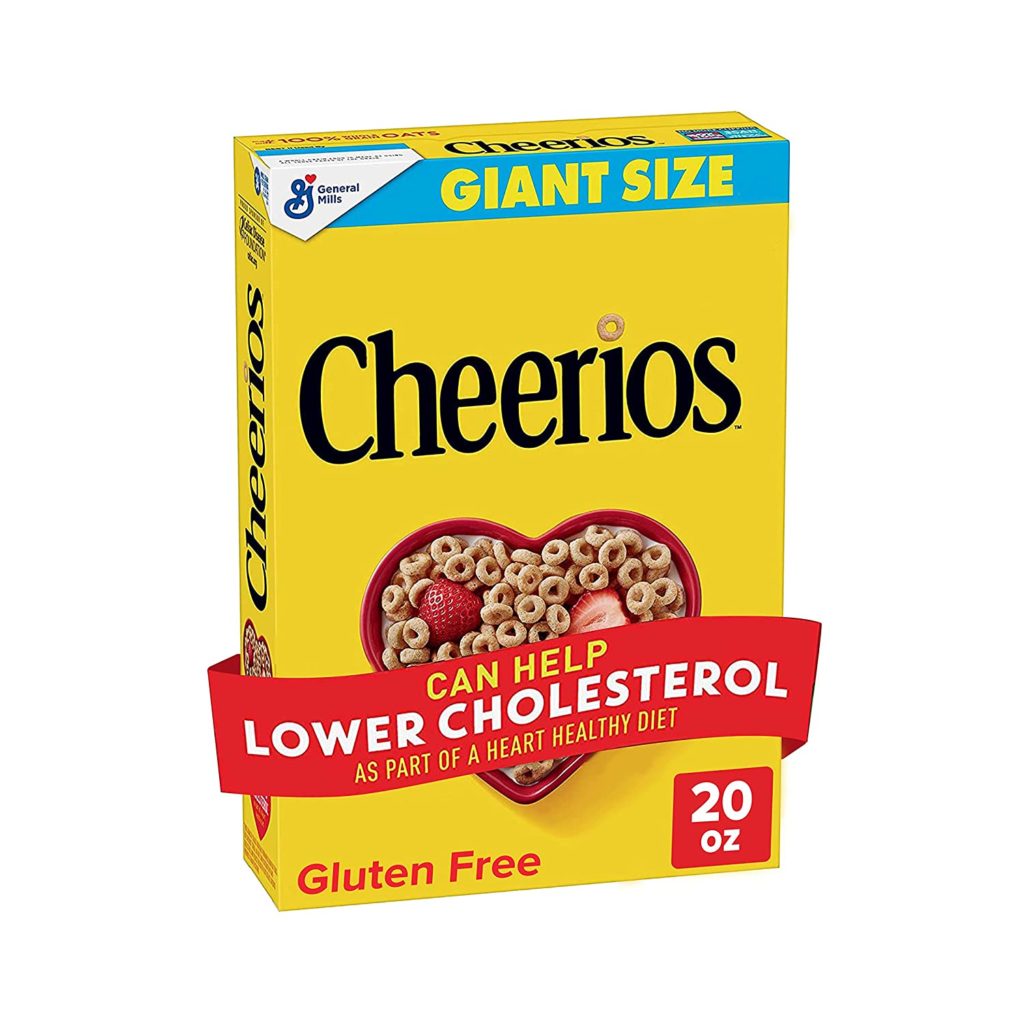 5. Love Grown Power Puffs +
Love Grown Power Puffs + come in four different flavor options and pack 12g protein/serving. Each flavor is sweetened with monk fruit and has no added sugar. And, you'll get 5-6g fiber/serving.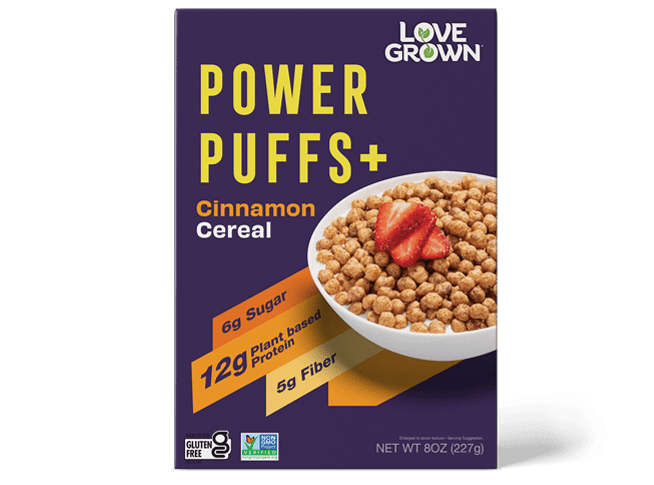 6. Love Grown Keto Granola
Another Love Grown product to try is their Keto Granola. It's made from a variety of blood sugar friendly ingredients like cashews, pecans, almonds and pumpkin seeds. So, it's loaded with protein, fiber, and not a lot of sugar. You can try all three flavors: Chocolate Cherry Cashew, Maple Cashew Pecan, and Pumpkin Almond Cashew.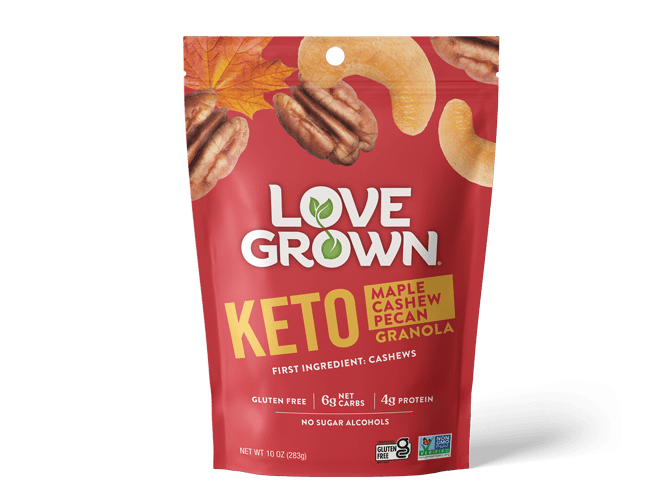 7. Love Grown Power O's
Love Grown Power O's were the first product I tried from the brand, and they did not disappoint. They're made from a base of beans and brown rice, and come in Chocolate, Cinnamon, and Original flavors. Each serving has 4g protein and 4g fiber.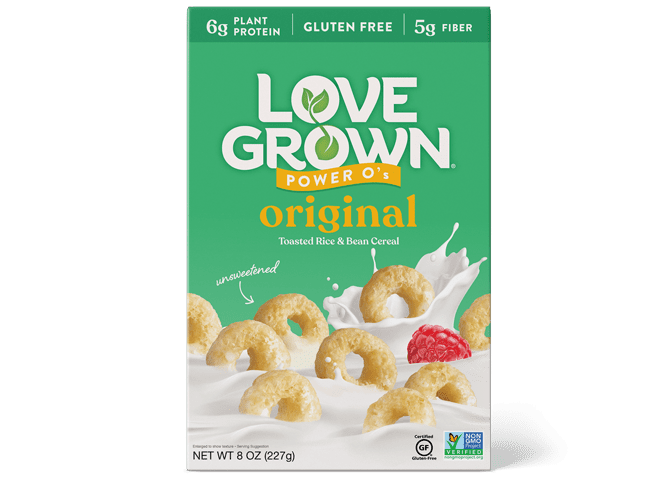 8. KIND Healthy Grains Granola
KIND Healthy Grains Granola comes in 8 different flavors that are all delicious! The amounts of added sugar vary from flavor to flavor, but are generally all within the ranges we like to see. And, since the main ingredients include nuts, nut butter, seeds, and oats, protein is 10+g/serving for most flavors.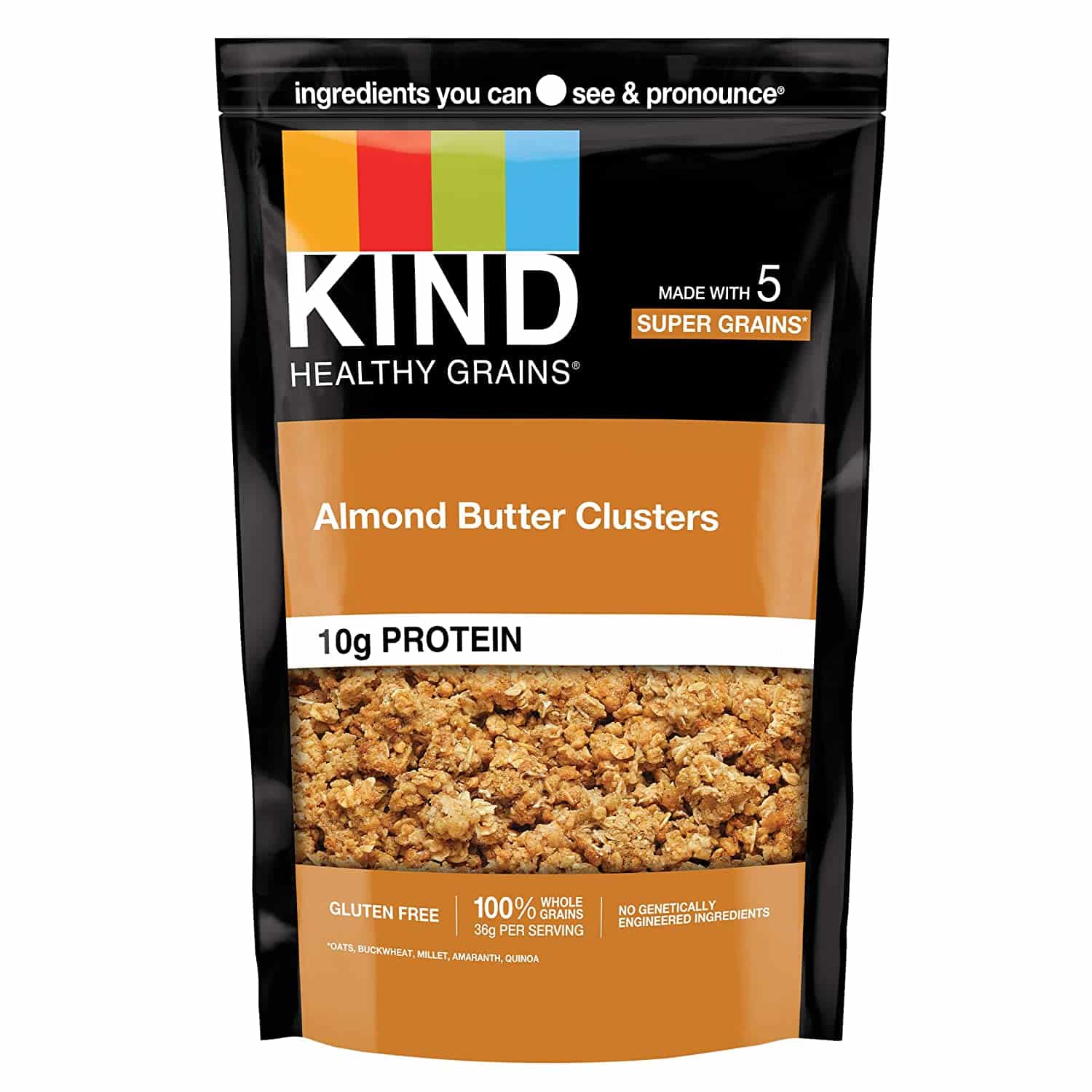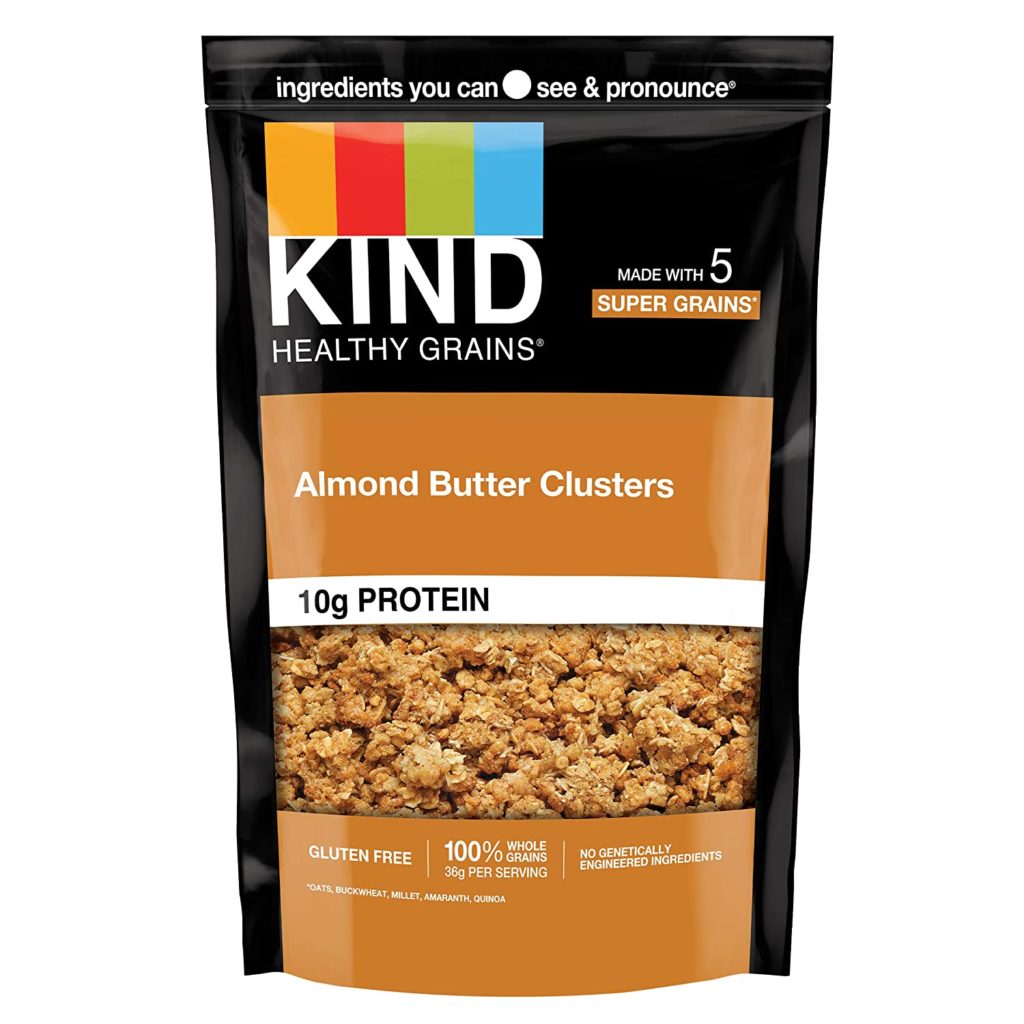 9. Gr8nola
Gr8nola offers a delicious classic granola option sweetened with a touch of honey and monk fruit. Other ingredients include almonds and fiber-rich flaxseeds. It comes in 5 different flavors, all of which are delicious!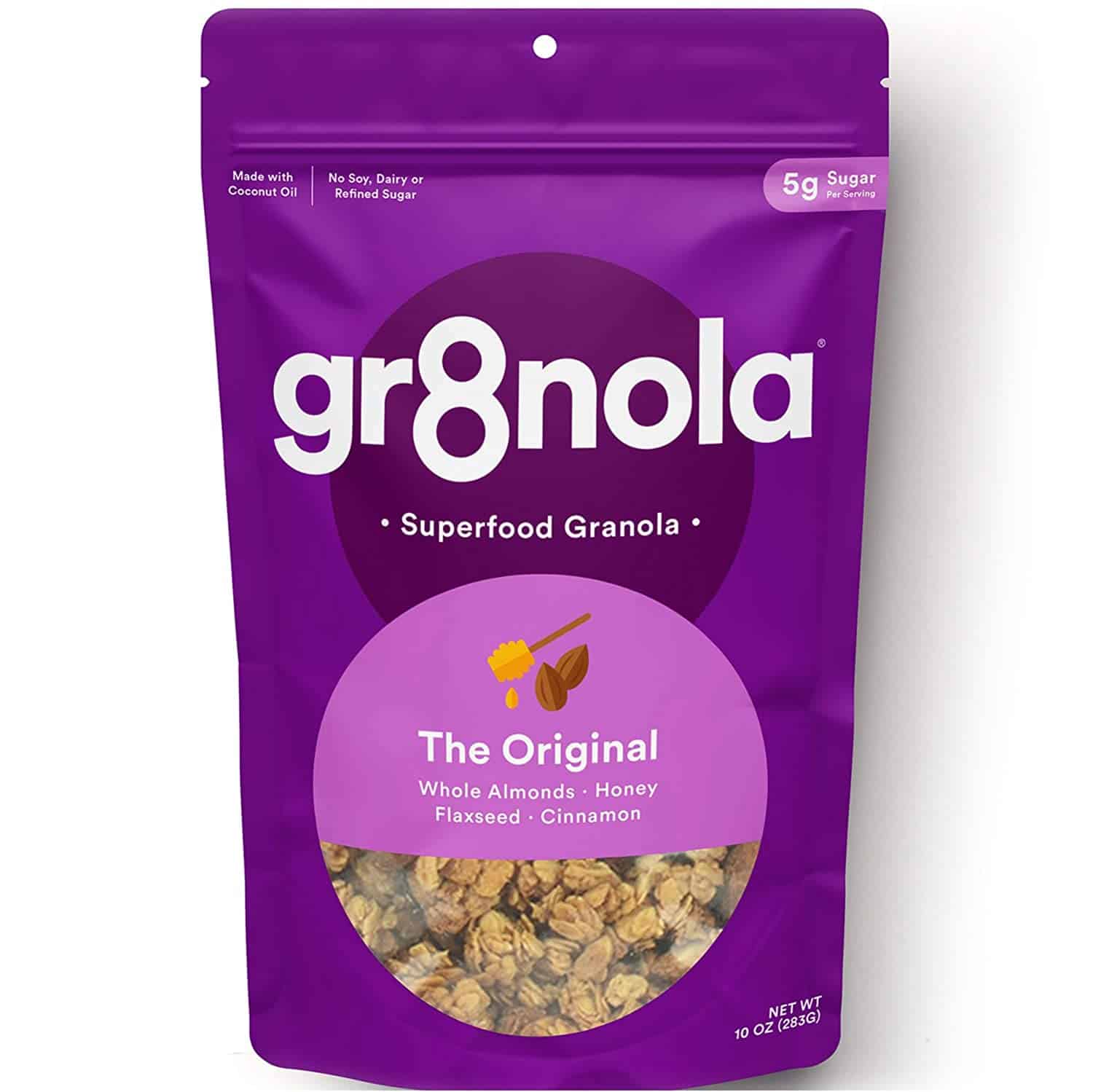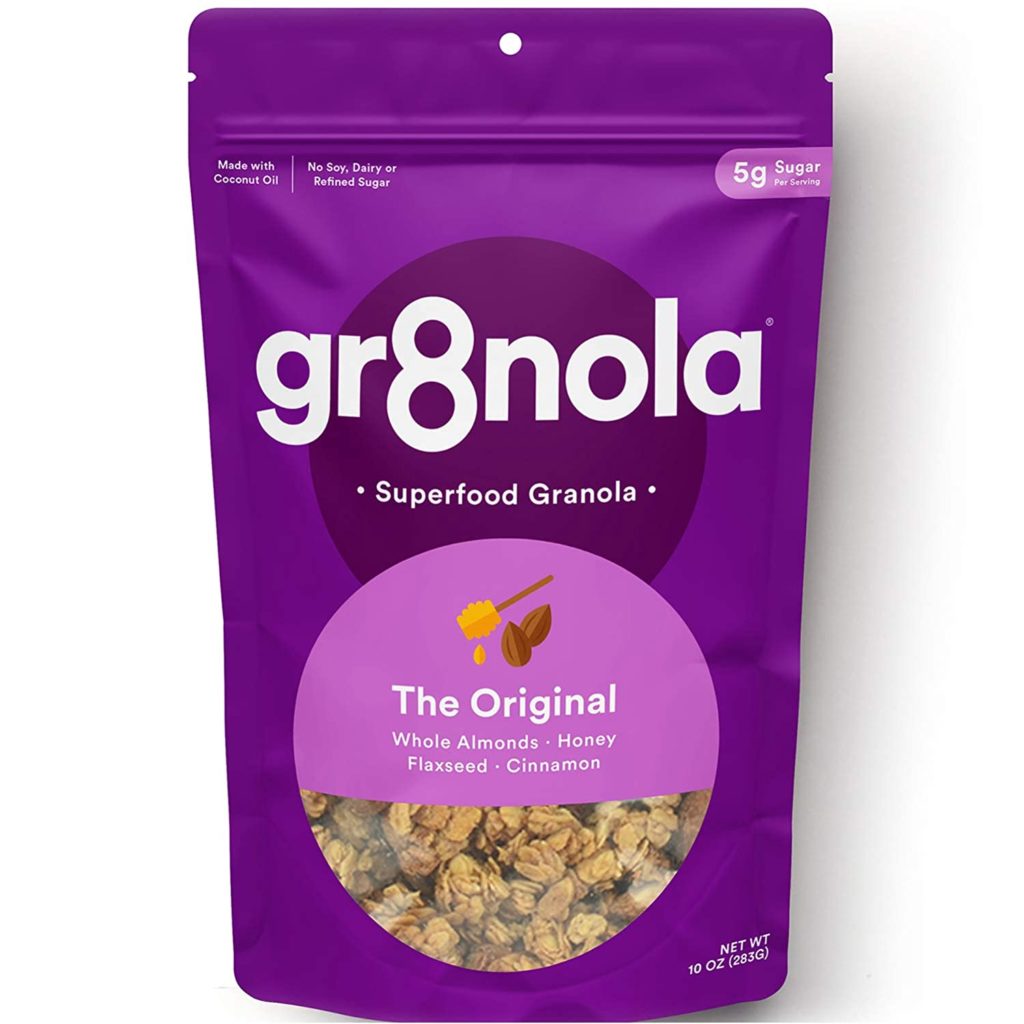 10. Nature's Path Organic No Added Sugar Granola
Nature's Path Organic No Added Sugar Granola is a relatively new product on the market, but I have a feeling it's going to be around for the long haul. It comes in two flavors: Mixed Berry and Vanilla Almond Butter. Both flavors have no added sugar or artificial sweeteners, but instead are sweetened with date powder. And, each serving offers 3g protein and 3g fiber. (This is a little lower than I typically recommend but the low sugar content helps to offset the slightly lower fiber and protein numbers.)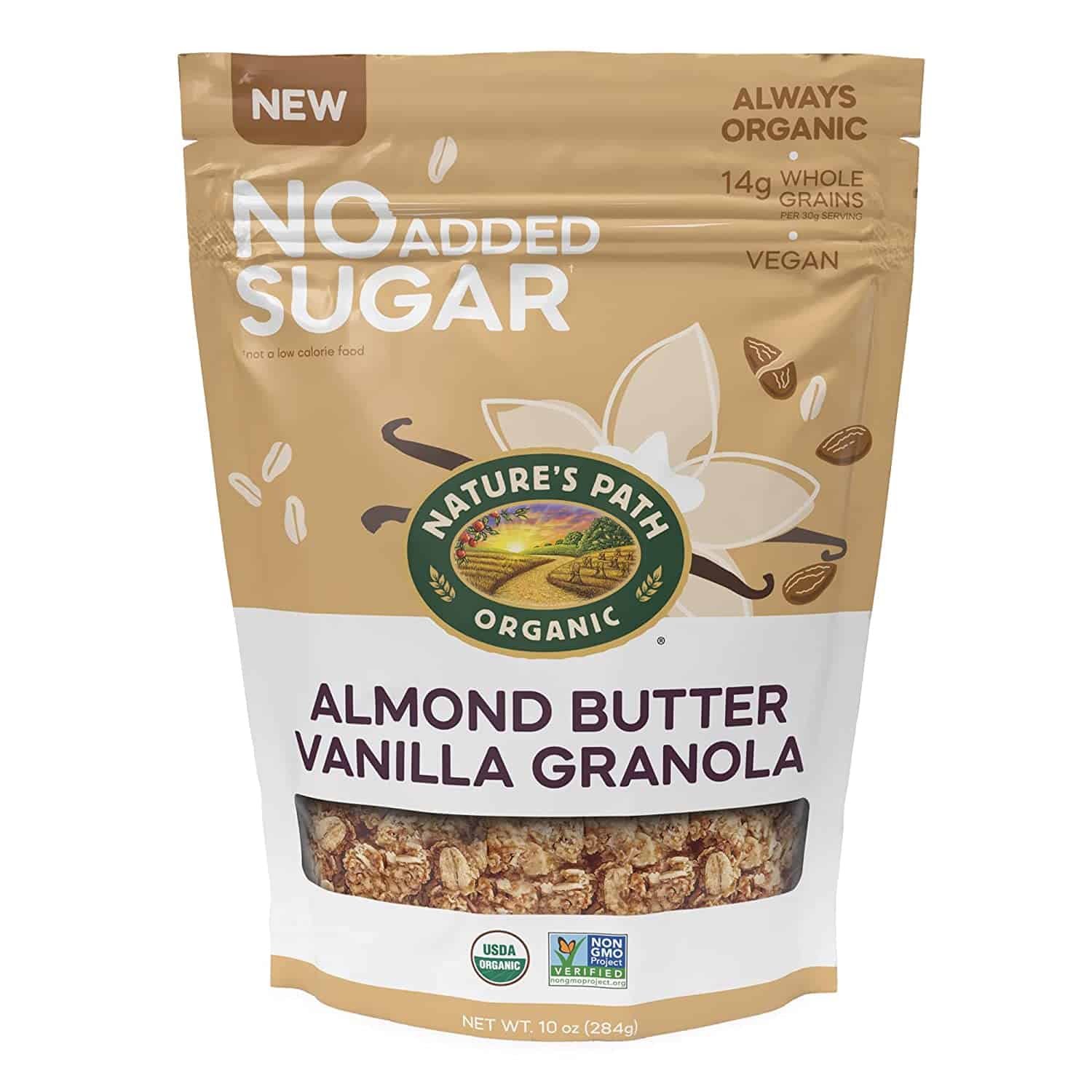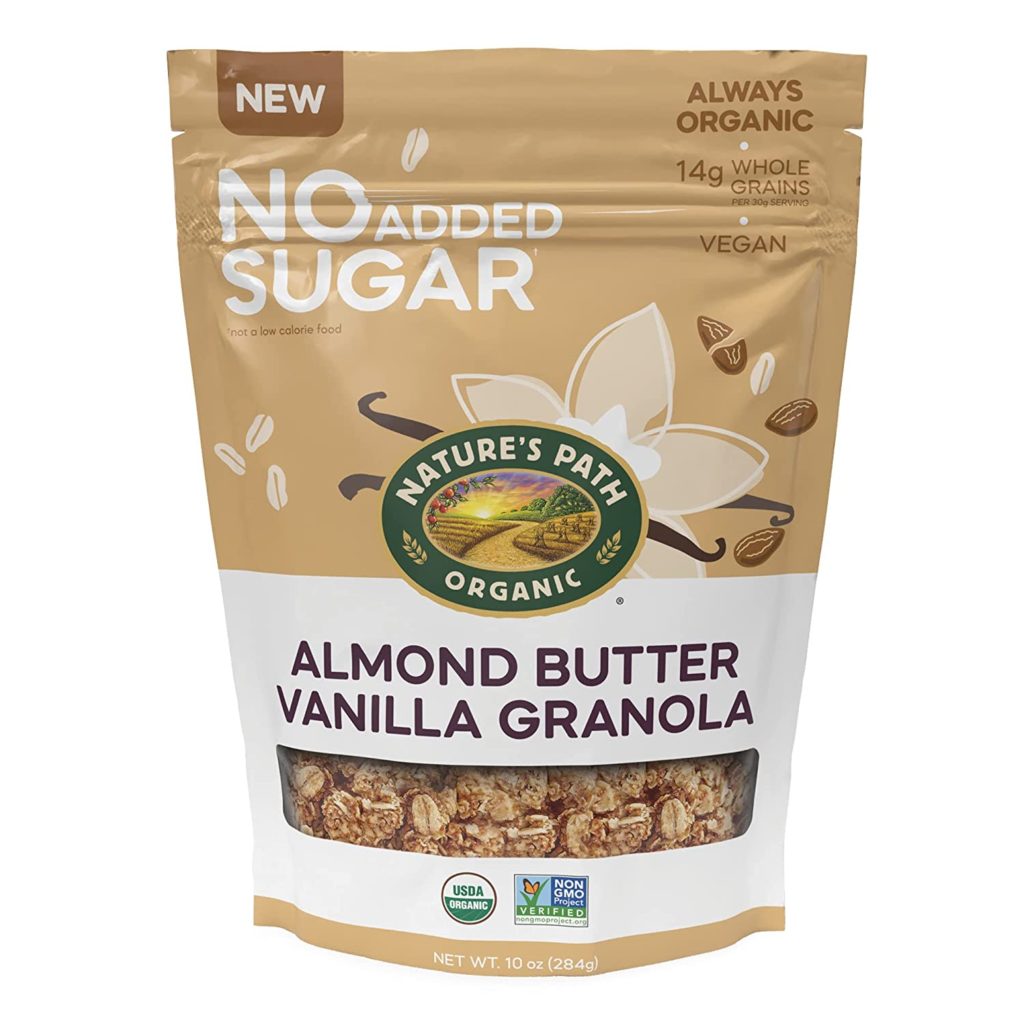 11. Nature's Path Organic Coconut & Cashew Butter Granola
I could probably finish a whole bag of this granola in one sitting… it's that good! Ingredients include cashew butter, coconut chunks, cashews, oats, and a touch of sea salt. It's also gluten free and has only 5g added sugar/serving.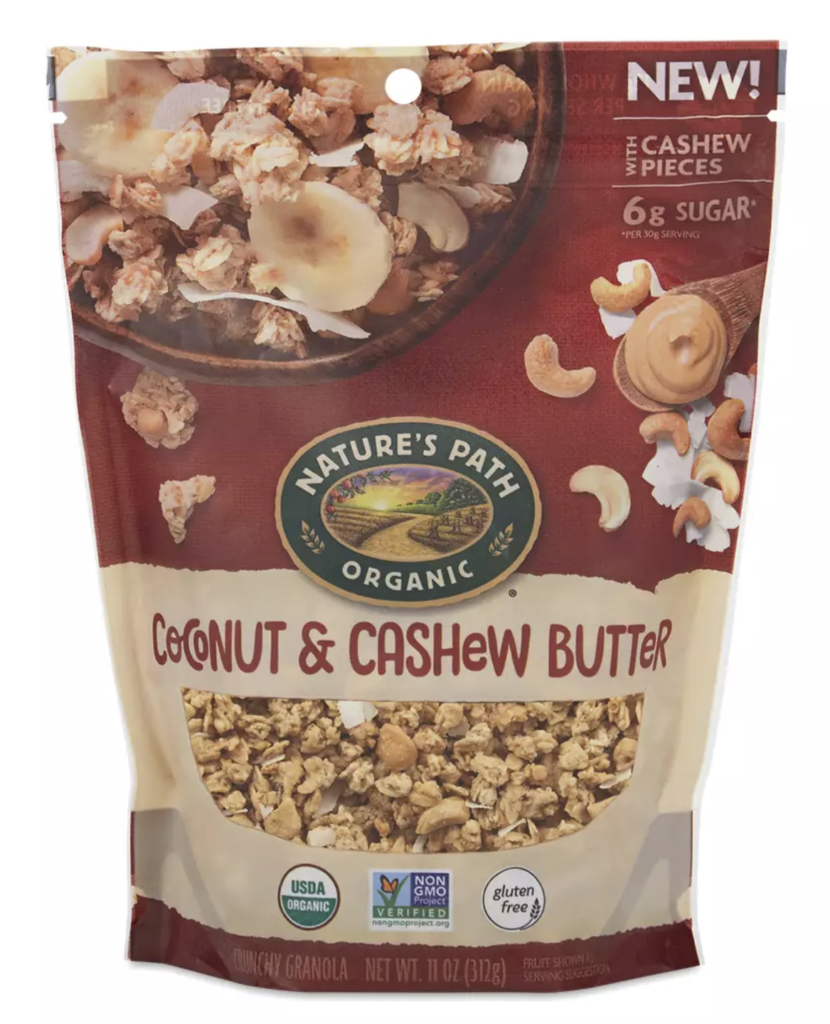 Low carb cereals for diabetes (and granola)
All of the cereals listed above are blood sugar friendly and can be included in a list of the best cereals for diabetes. But, not all of them are considered low carb. Low carb options include:
Catalina Crunch Cereal
Magic Spoon
Three Wishes
Love Grown Keto Granola
Nature's Path Organic No Added Sugar Granola,
Sugar free cereal for diabetes
Sugar free cereals on our list include:
Catalina Crunch
Magic Spoon
List of low glycemic index cereals
Most of the cereals on our list as well as many others on the market are low glycemic cereals. Remember, we're looking for low amounts of sugar and higher amounts of fiber and protein. Some low glycemic cereal options include:
Catalina Crunch Cereal
Magic Spoon
Three Wishes
Plain Cheerios
Love Grown Power Puffs +,
Love Grown Power O's
Worst cereals for diabetes
Most traditional breakfast cereals do not have a lot of fiber or protein and are higher in sugar. This combination can make it difficult to maintain stable blood sugars after eating. So, you can choose some more blood sugar friendly options, like the ones I listed above… or, make sure to eat a protein and fiber source before eating your cereal to help promote slower absorption of the carbohydrate in your breakfast cereal.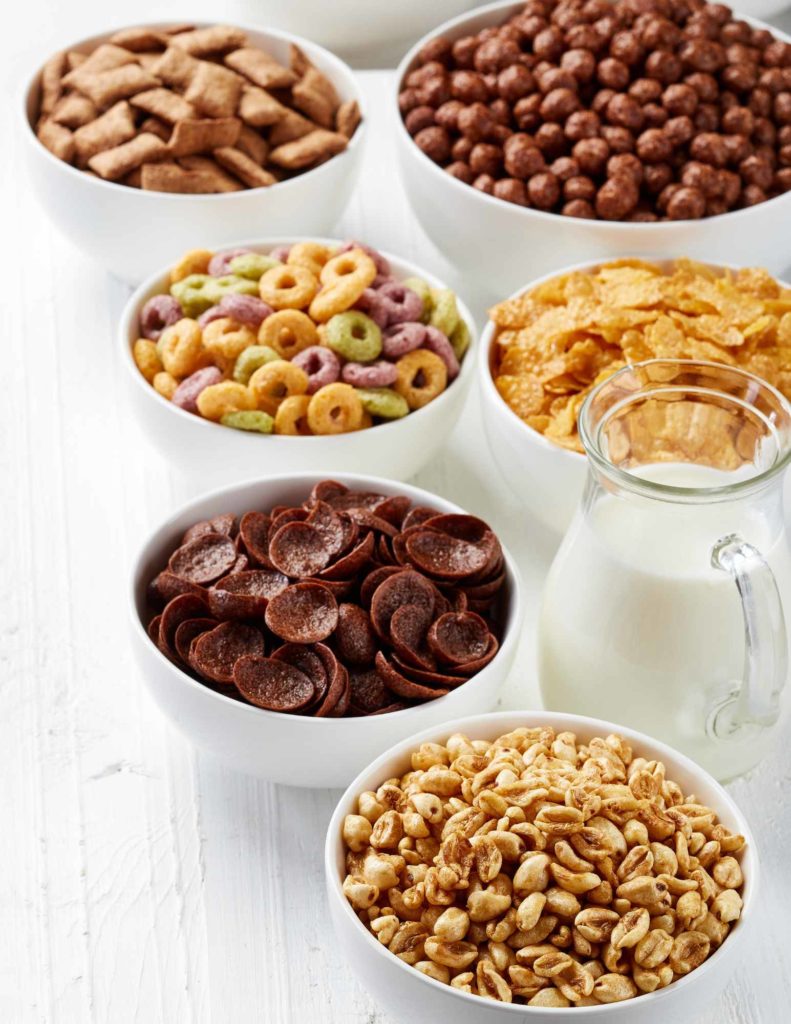 Is cream of wheat good for diabetes?
Cream of wheat does not contain a lot of protein and fiber. If you enjoy cream of wheat, be sure to also eat protein and fiber sources with it. This could include eggs, nut butter, nuts, higher fiber fruits, and seeds.
Are Cheerios ok for people with diabetes?
As we discussed above, Cheerios can absolutely be a great options for people with diabetes.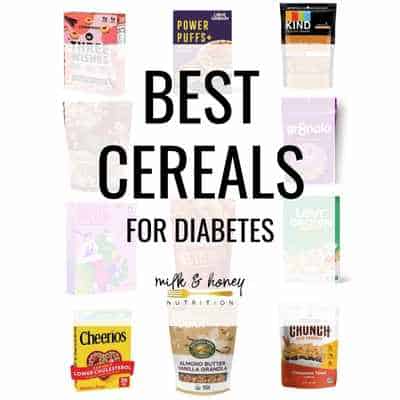 More diabetes friendly brands…
Looking for more brand recommendations? Check out these other articles…