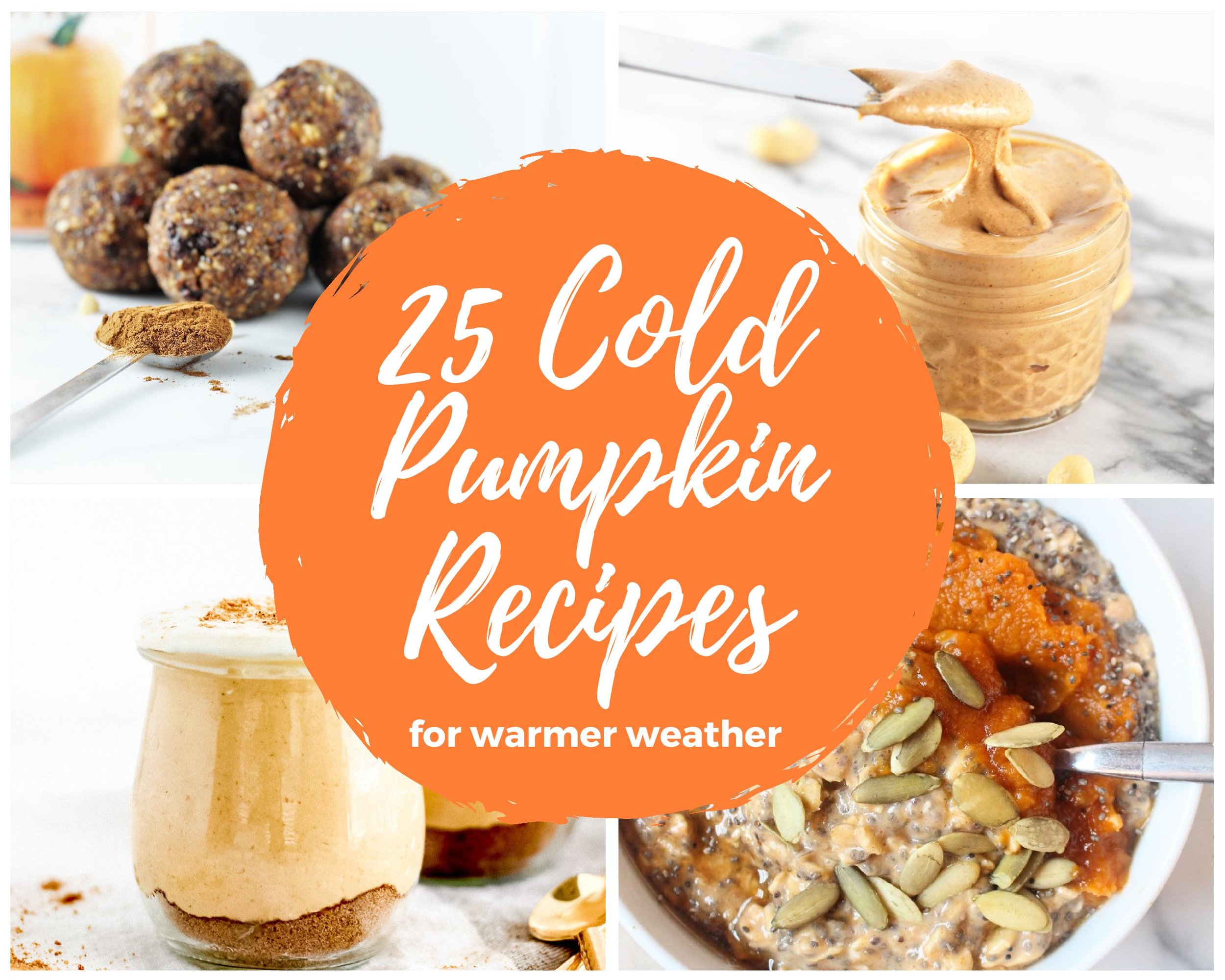 It's the middle of September, the kids are back in school, and while fall is supposed to be just around the corner, if you live in the South like I do, you won't be seeing those fall-like temperatures anytime soon. So, if you're also like me and want to enjoy all thing pumpkin this time of year, keep reading for tons of cold pumpkin recipes for warmer weather.
We'll be in shorts and flip flops well into November. And call me crazy, but a warm soup or pumpkin spice latte just doesn't seem right when it's still 90 degrees outside. So what's a pumpkin-loving girl to do?!
Don't worry, I've got you covered with cold pumpkin recipes perfect for warmer weather.
Before we get there though, here are a few reasons this dietitian mama loves pumpkin. And when I say "pumpkin," know that the only reason I buy an actual pumpkin at the store is for decoration. I definitely don't have the time (or interest) to carve and cook my own pumpkin. Just sayin'. I buy regular old canned pumpkin. If you want to buy organic you can, but typically the whole winter squash family is ok to buy conventional if your budget doesn't allow for organic.
Some pumpkin nutrition facts:
Pumpkins are VERY nutrient dense, loaded with vitamins, minerals and fiber. Specifically: fiber, beta-carotene (an antioxidant that the body converts to vitamin A), vitamin C, vitamin E, and potassium.

You can eat the pumpkin flesh, pumpkin seeds, and pumpkin juice.

The complex carbs (aka, fiber) found in pumpkin are great for heart health and endocrine health.

Pumpkin can be subbed for butter or oil when baking.
And here you go… Cold pumpkin recipes for warmer weather…
---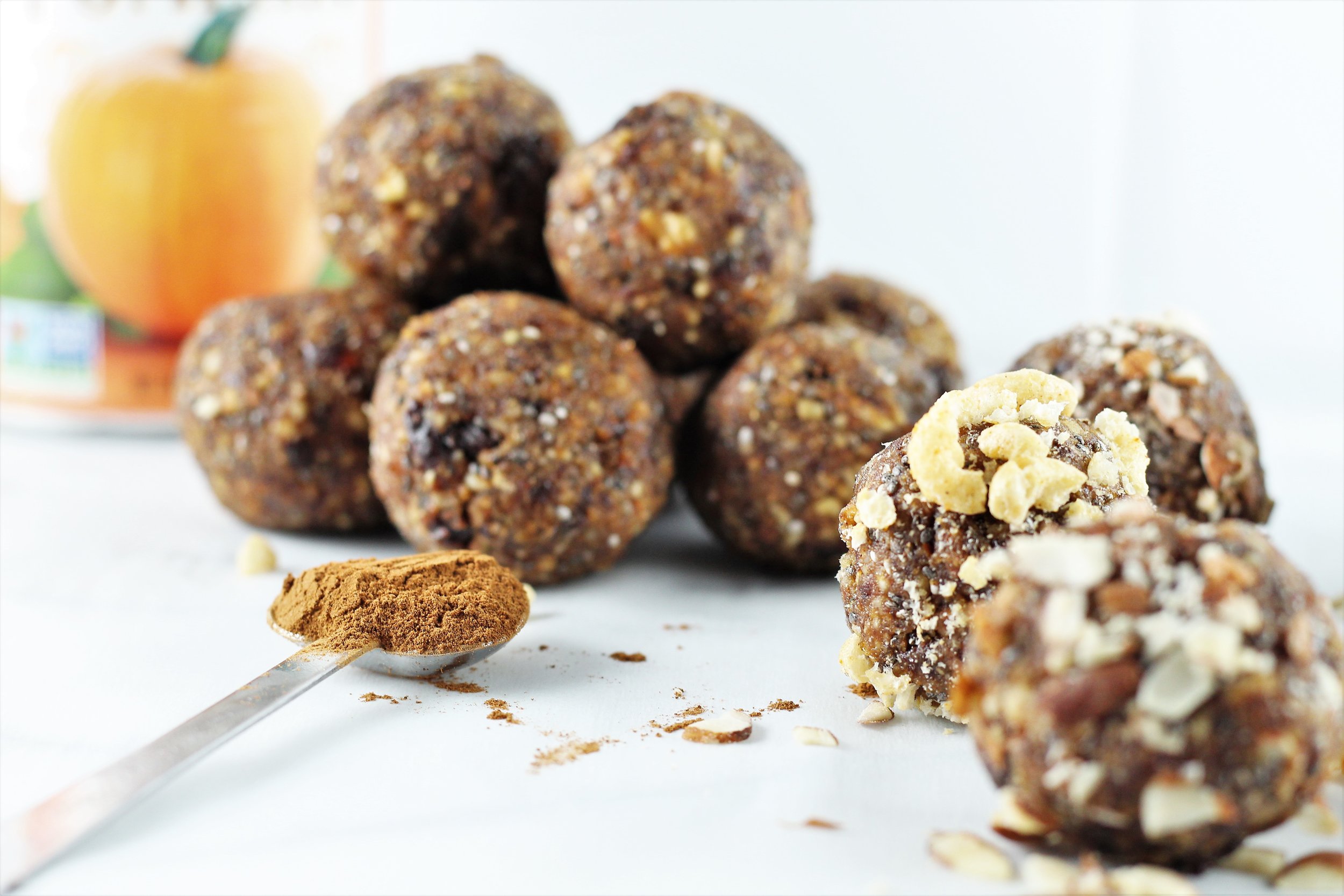 ---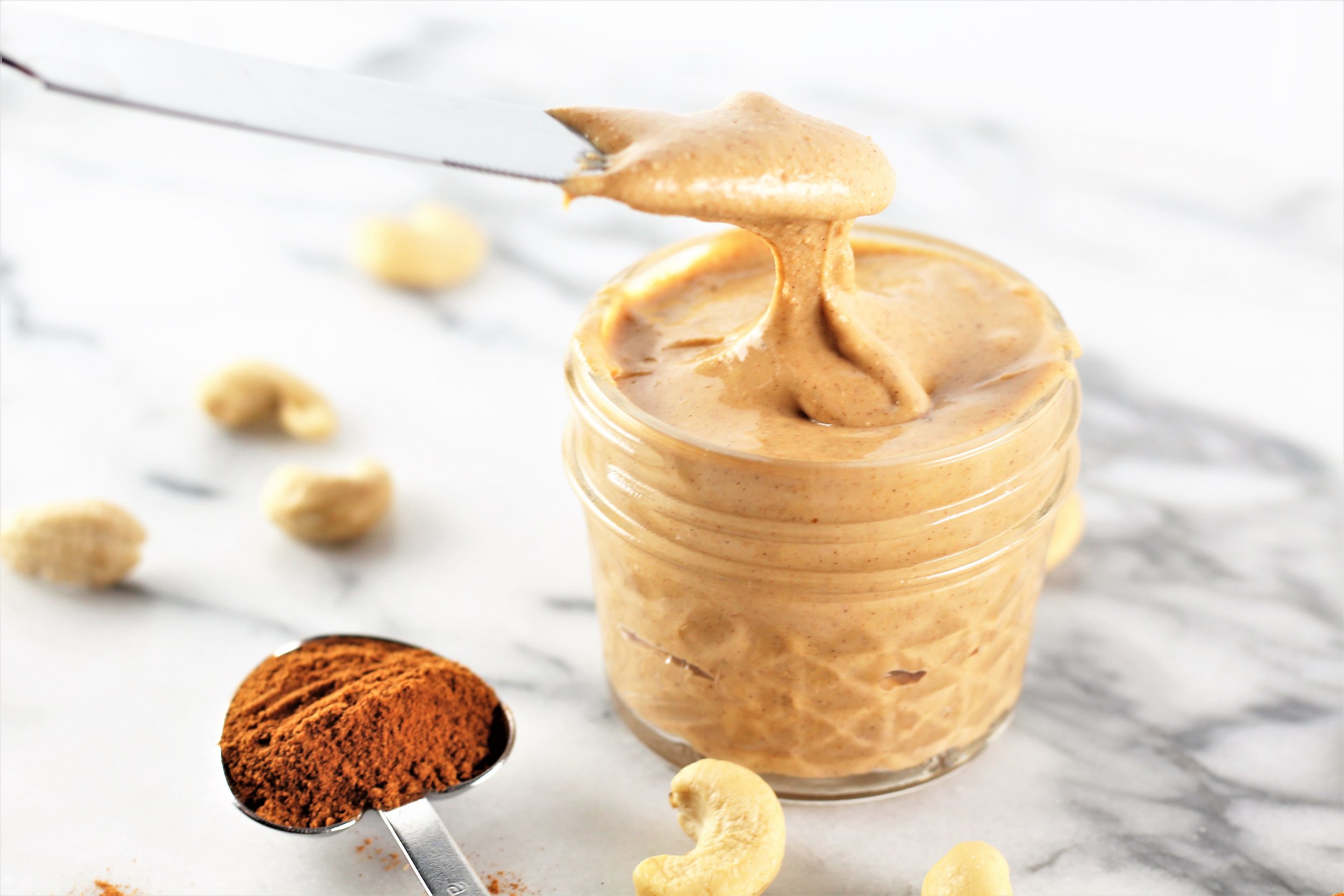 ---
---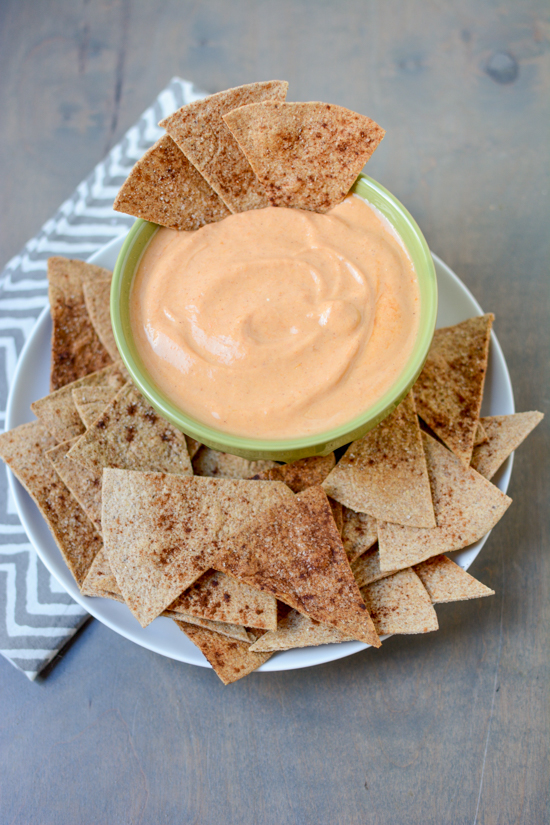 Pumpkin Yogurt Dip by Lindsay Livingston from The Lean Green Bean
---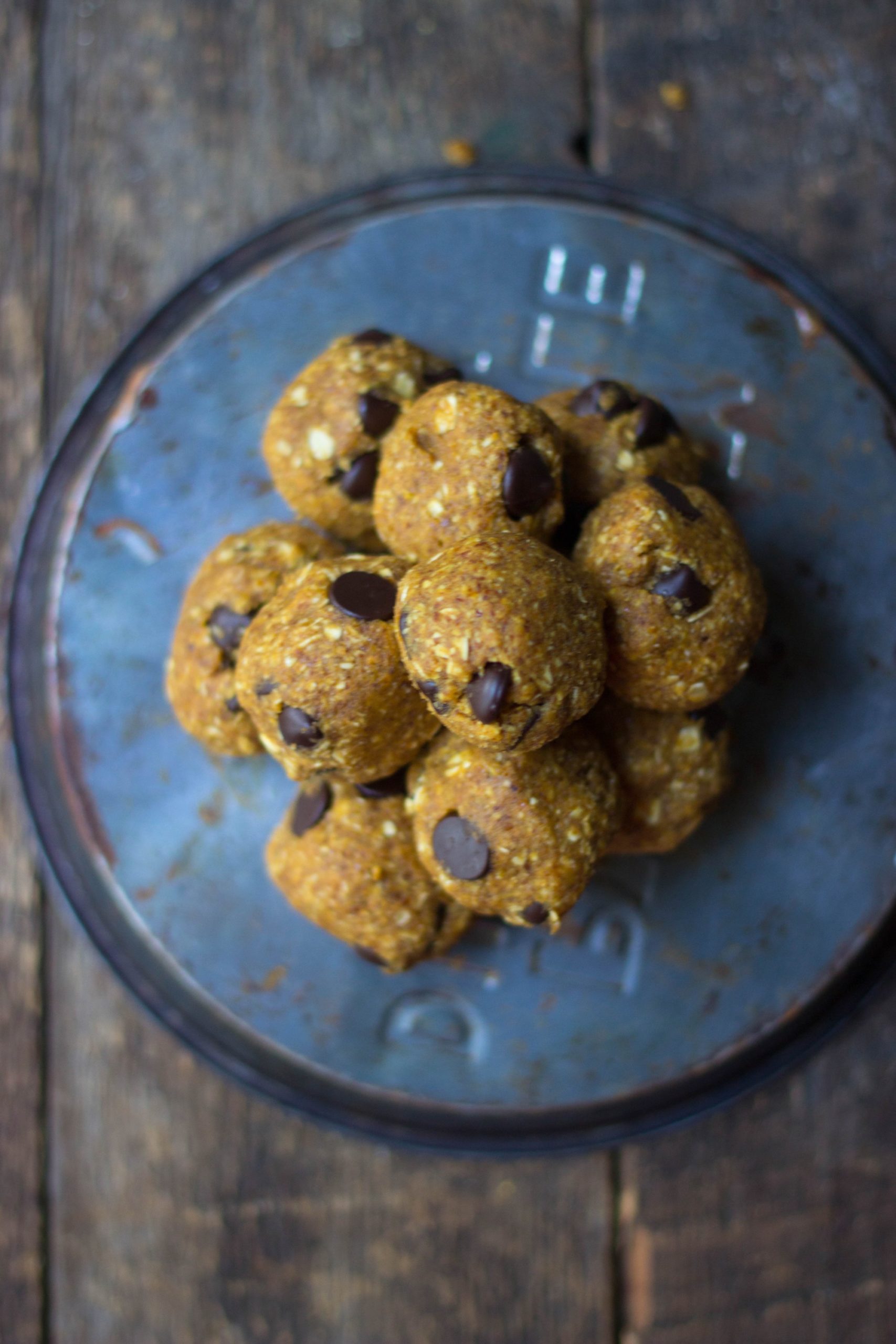 Pumpkin Chocolate Chip Cookie Dough Bites from Julie Andrews at The Gourmet RD
---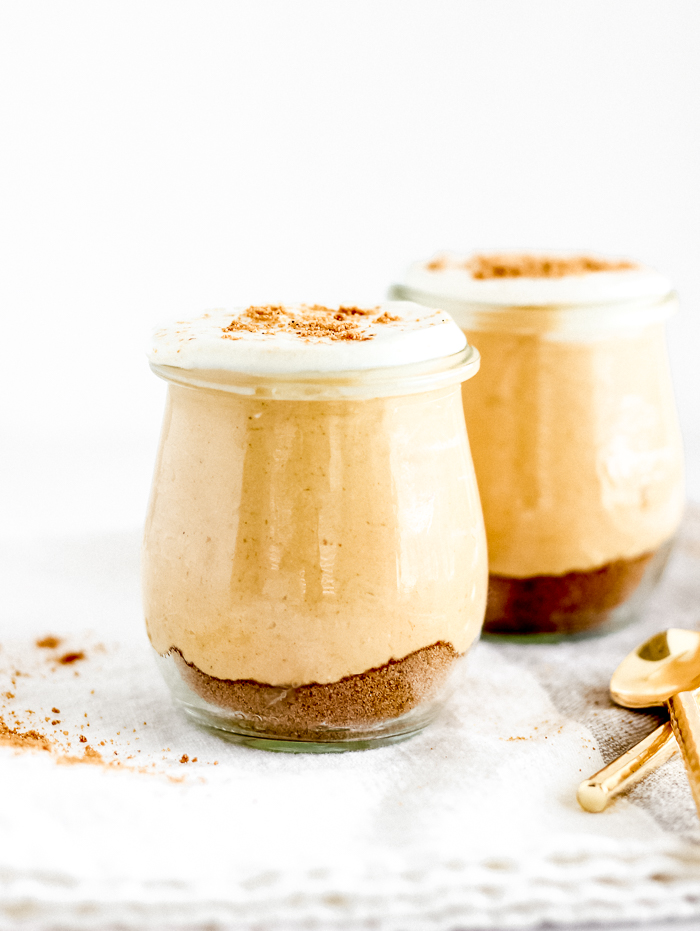 Healthier No-Bake Pumpkin Cheesecake from Kaleigh McMordie at Lively Table
---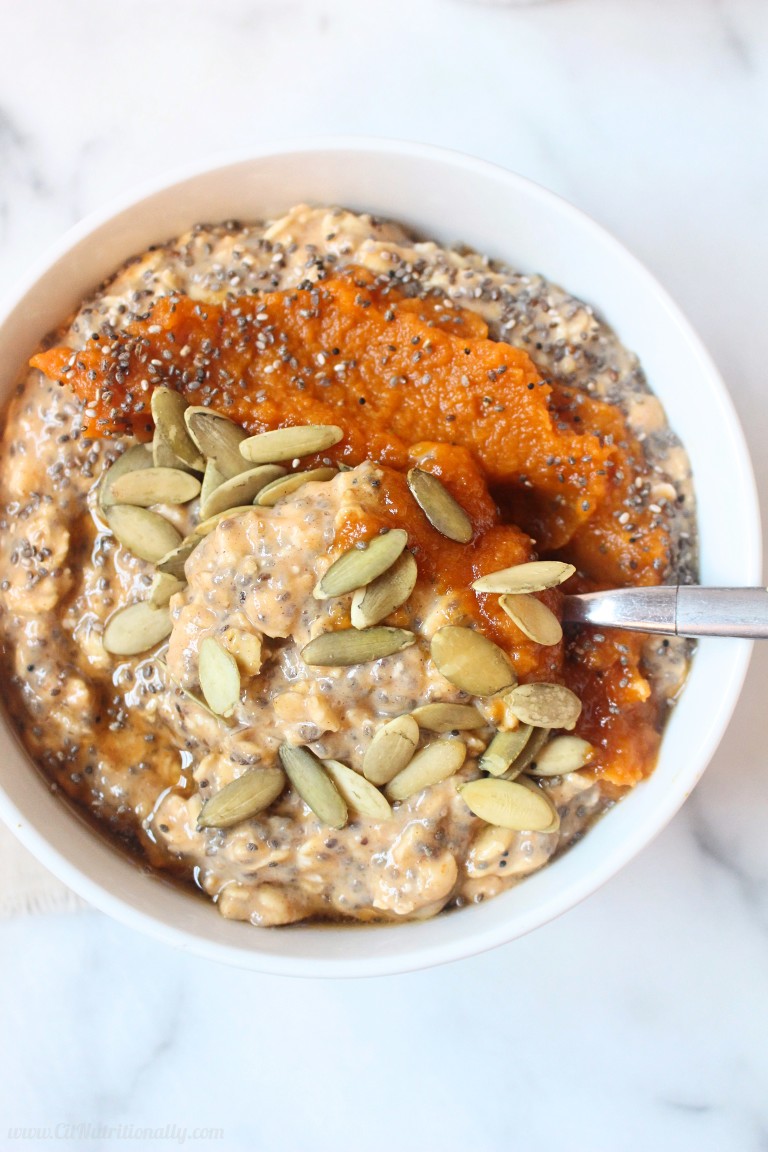 5-ingredient Pumpkin Pie Overnight Oats by Chelsea Amer from C It Nutritionally
---
Chocolate Pumpkin Avocado Pudding from Kara Lydon at The Foodie Dietitian Blog
---