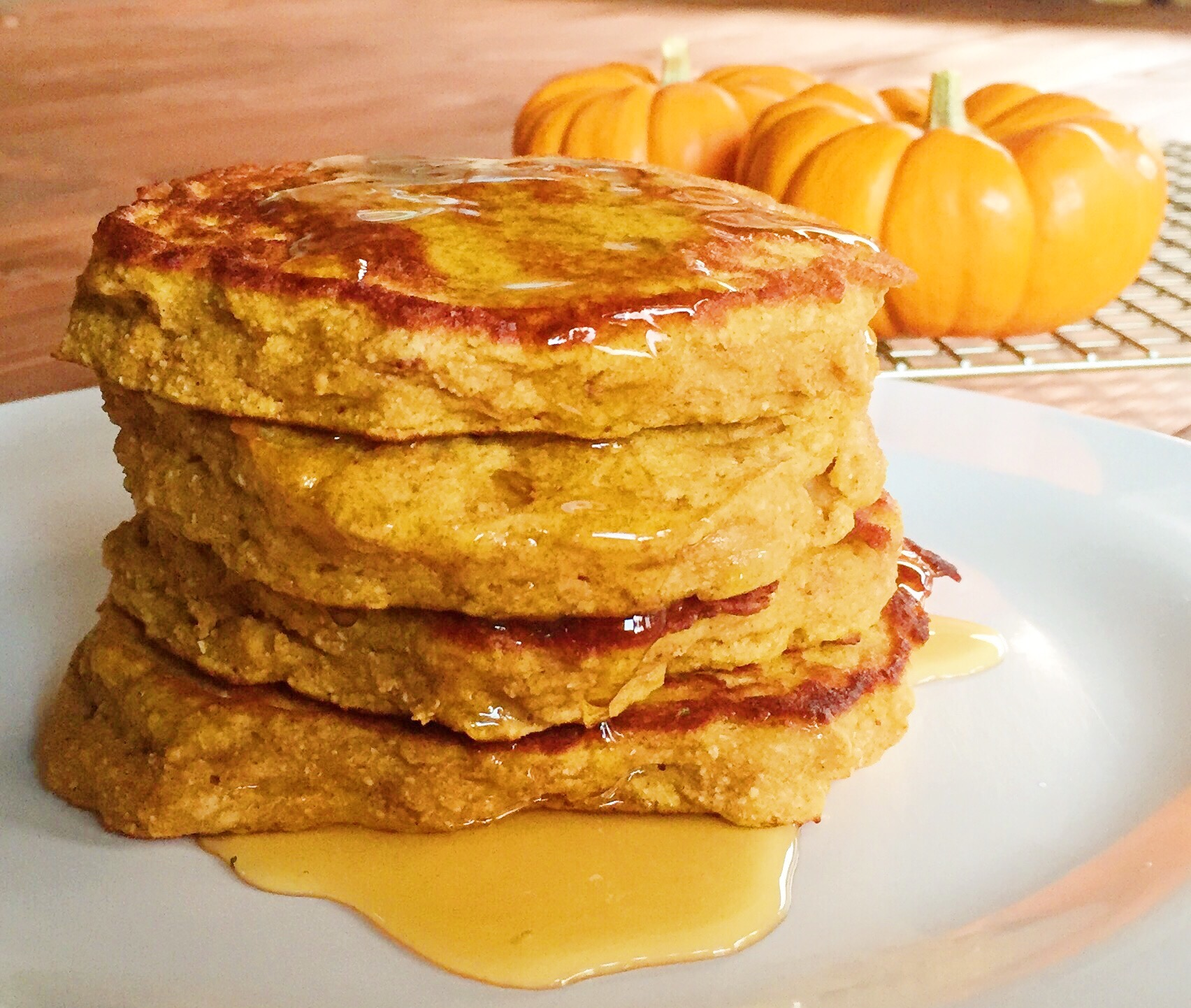 1 banana, mashed
1/3 cup pumpkin purée
2 eggs
1 Tbsp coconut sugar
1/4 cup whole grain flour of choice
2 Tbsp coconut flour
1/4 tsp salt
1 tsp baking powder
1 tsp pumpkin pie spice (I use Trader Joe's)
Heat 1-2 tsp avocado oil in a large skillet or griddle over medium heat. Combine first 3 ingredients in a bowl and mash to combine. Add in remaining ingredients and stir just until combined. Divide batter into 4 pancakes and shape into circles (or any other desired shape) in the skillet/griddle. Heat for 5-6 minutes on the first side, flip, and cook an additional 3-4 minutes on the second side. Enjoy! Serving size is 2 pancakes.
---