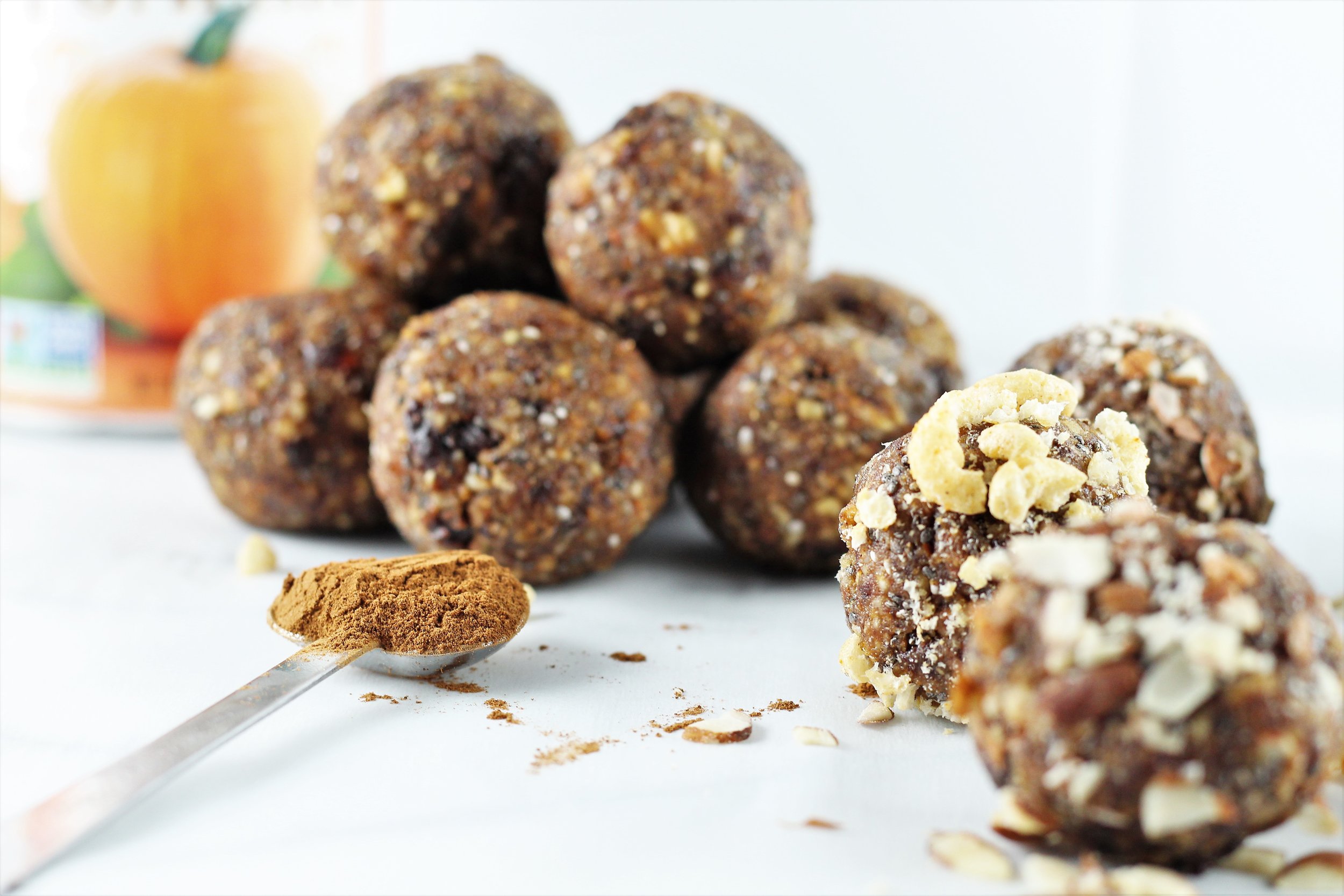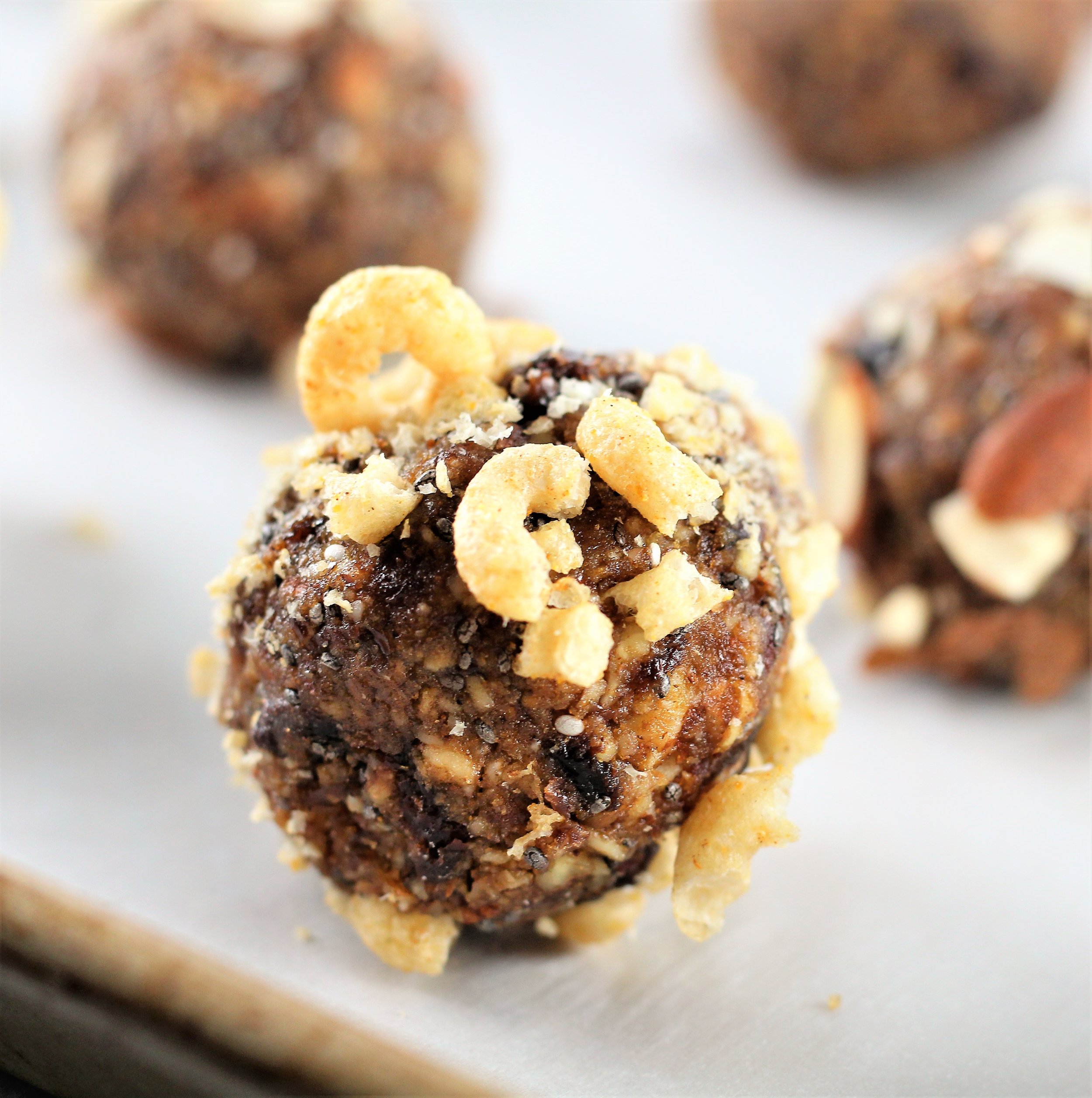 It's officially that time of year… when every food blogger on the internet busts out all the pumpkin, cranberry, apple, (insert fall food of your choice) recipe he/she has been hiding from you all year long. So, it shouldn't surprise you that I decided to give my Pumpkin Pie Protein Bites a little makeover this week. I'll be making these on repeat for the next few months and I know once you make them yourself, you'll want to do the same. 
Sprouts Farmers Market finally has all of their pumpkin goodies in stock and in stores, and I had so many different ideas for things to include in these protein bites… but ultimately decided on their Toasted Pumpkin Loops for two reasons: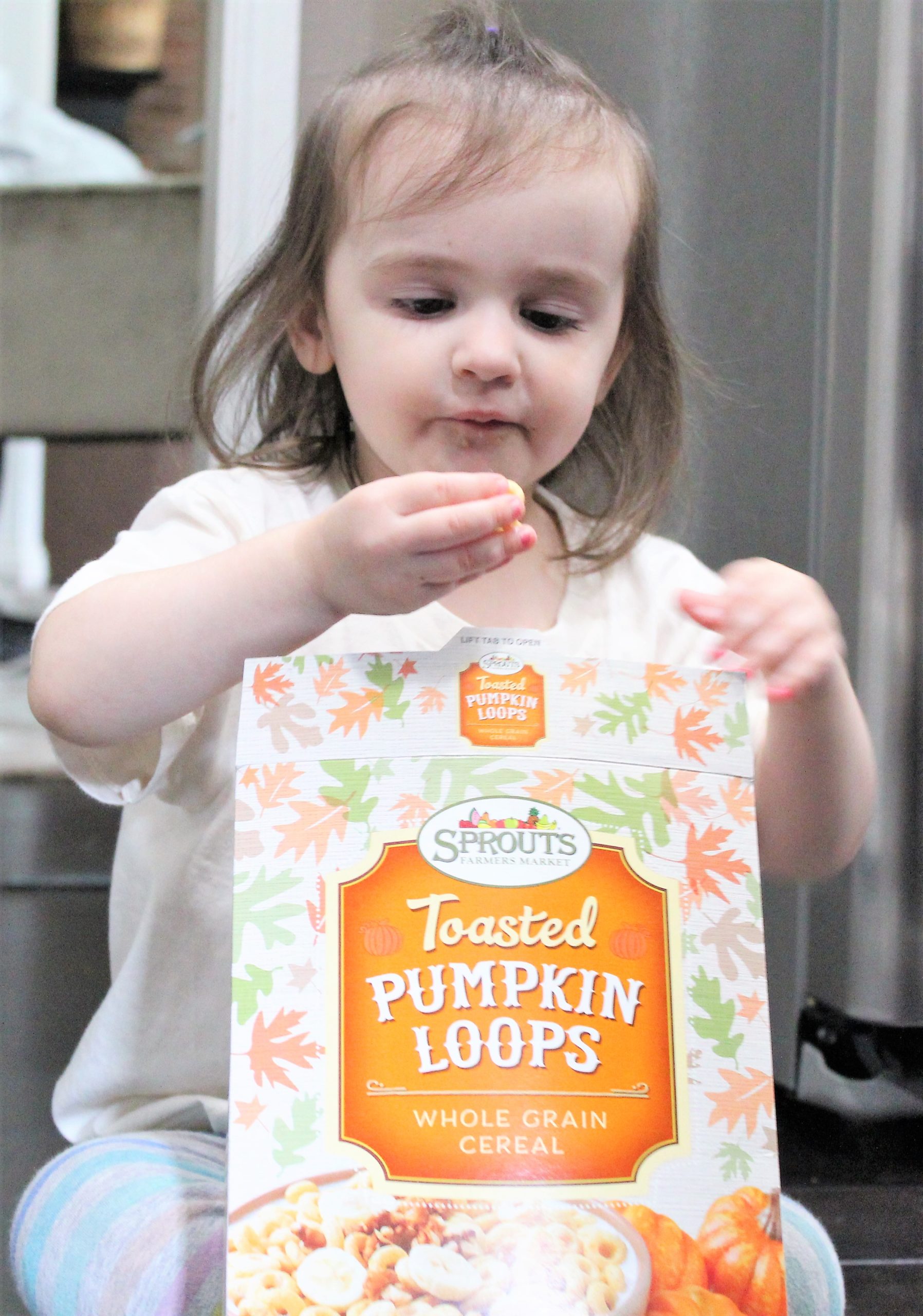 I love them! I mean, who doesn't love pumpkin cereal?!

My kids love them! (See picture, ha) And quite honestly, that trumps number 1 most of the time.
So, go ahead… make them. And then come back here and let me know what you thought in the comments. 
This recipe was sponsored by Sprouts Farmer's Market.
All thoughts, opinions, and recipe ideas are my own. 
---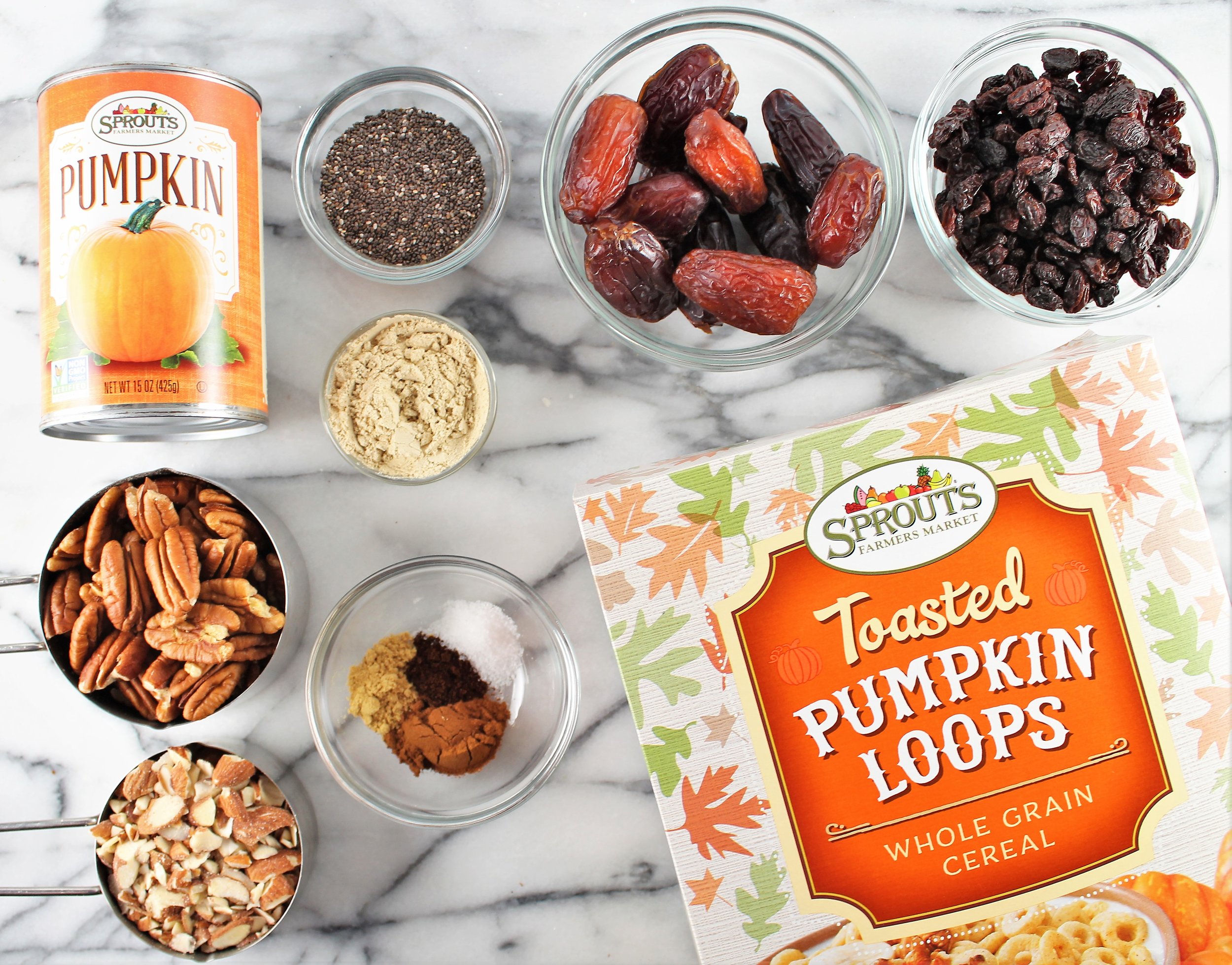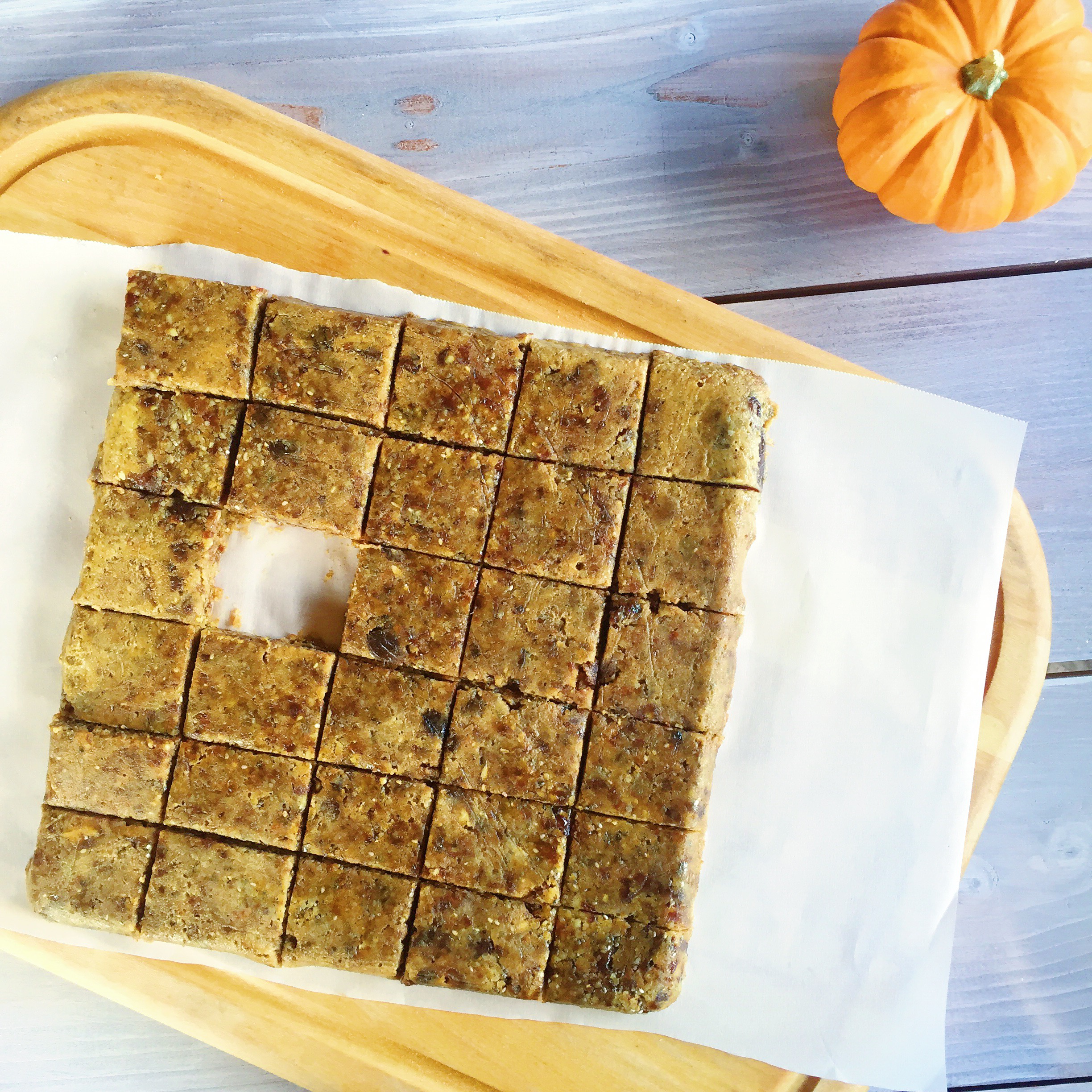 Pumpkin Pie Protein Bites
1 cup pecans
1/2 cup chopped almonds
1/2 tsp sea salt
1 tsp cinnamon
1/2 tsp ginger
1/4 tsp clove
2 Tbsp chia seeds
1/2 cup Sprouts Toasted Pumpkin Loops
2 Tbsp The Natural Citizen Organic Protein*
3/4 cup raisins
3/4 cup medjool dates, pits removed
1/4 cup Sprouts pumpkin puree
Combine the first 9 ingredients (through the protein powder) in the food processor and pulse until they form a powder (about 20 seconds).
Add in the remaining ingredients until it starts to ball up (about 1-2 minutes). You may need to scrape down the sides once or twice, and resume processing.
Using wet hands:
Roll batter/dough into balls, and roll in crushed almonds or cereal if desired OR

Press batter/dough into a plastic wrap lined square pan, then place another piece of plastic wrap on top and press flat.
Refrigerate for at least 2 hours. If you pressed the batter/dough flat, remove the plastic wrap pieces, and cut into desired shape.  Enjoy!
*Use code: MILKANDHONEY for 15% off at The Natural Citizen!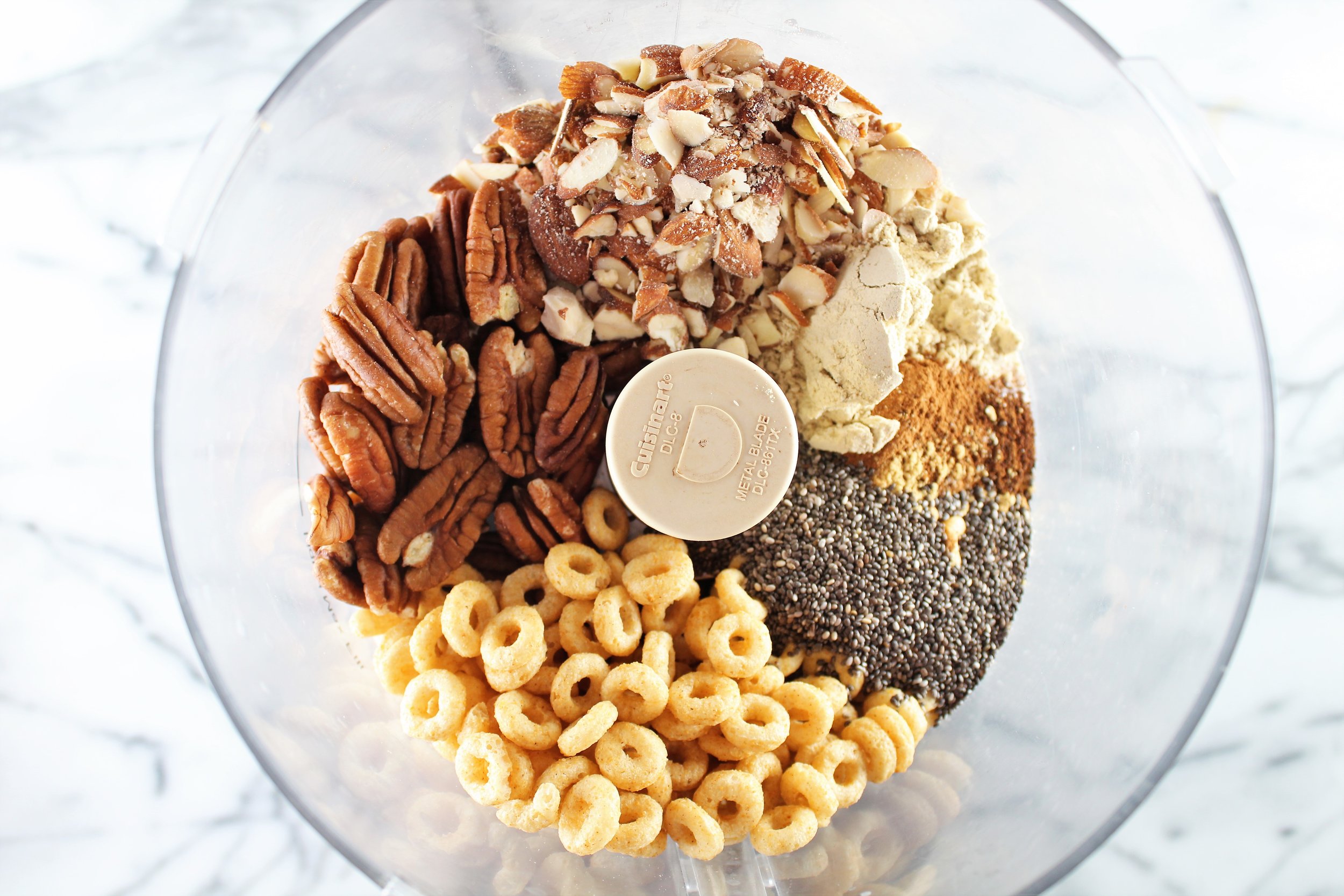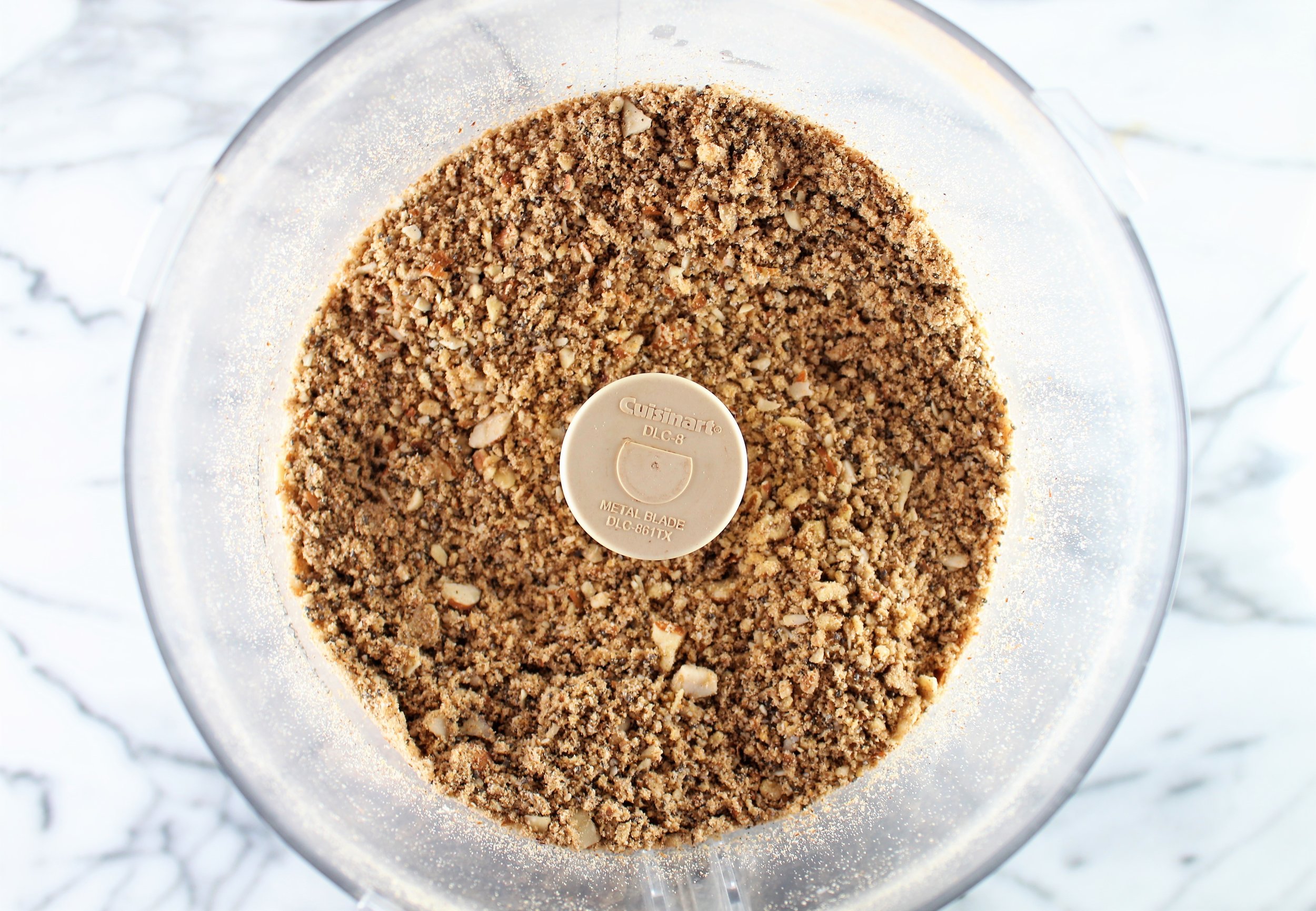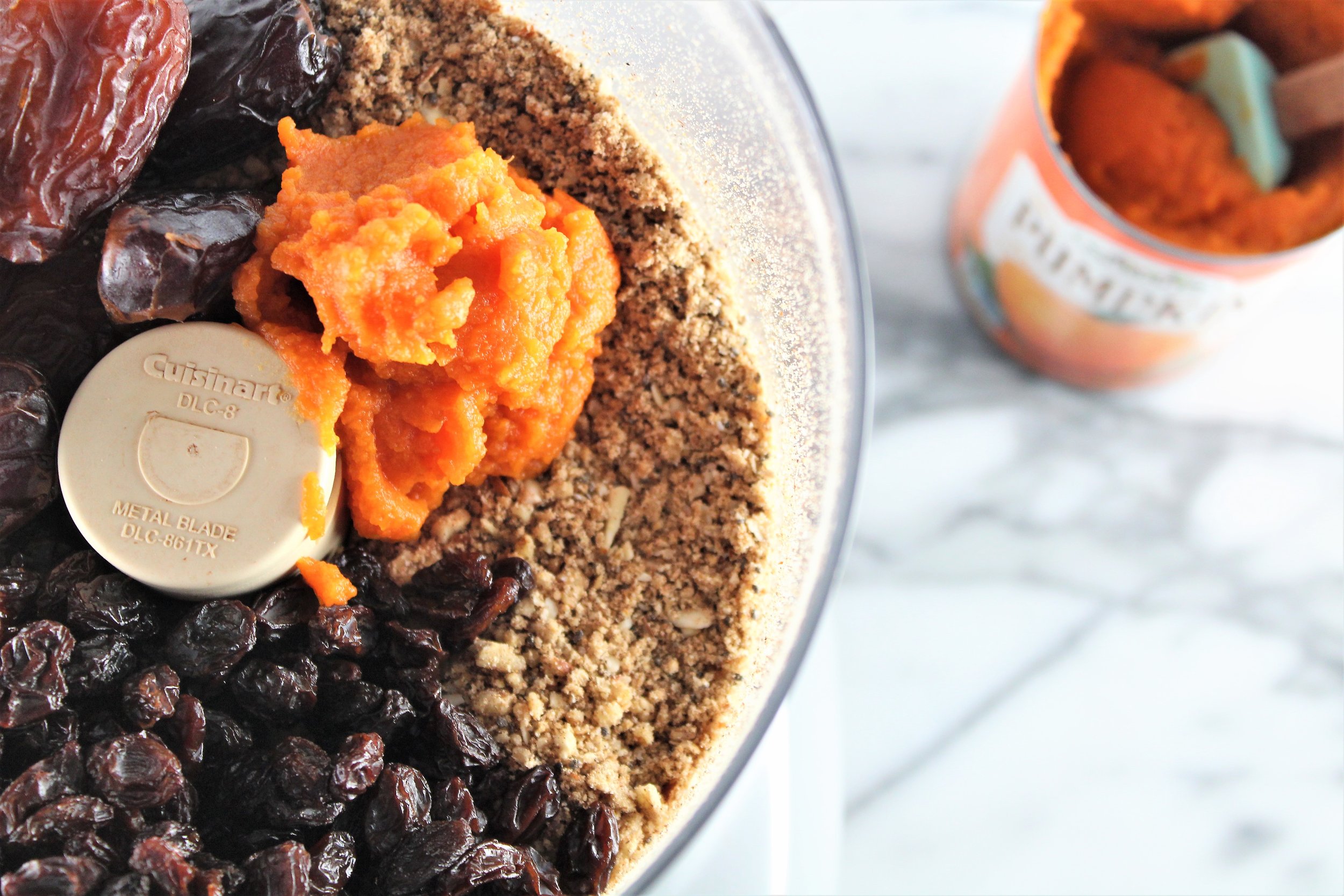 ---
Check out these other great snack recipes…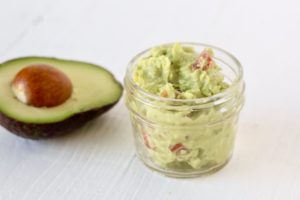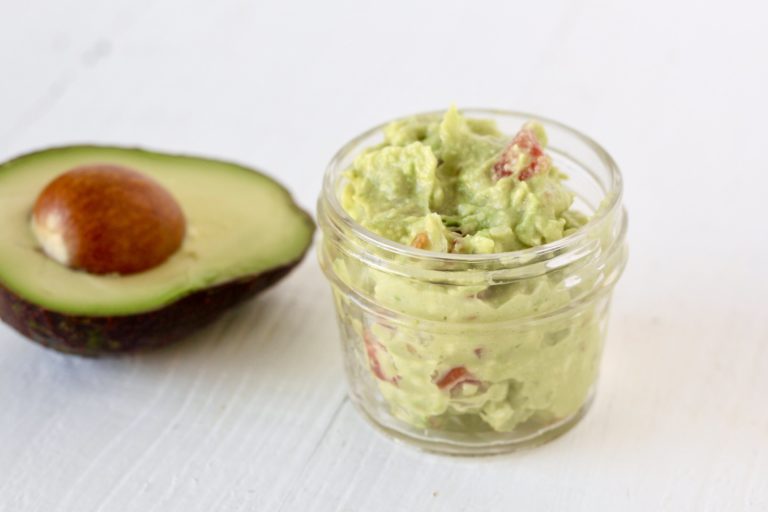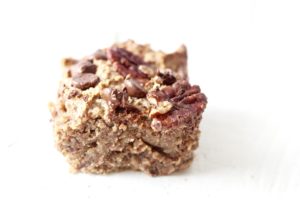 Grain Free Coconut Pecan Chocolate Chip Cookie Bars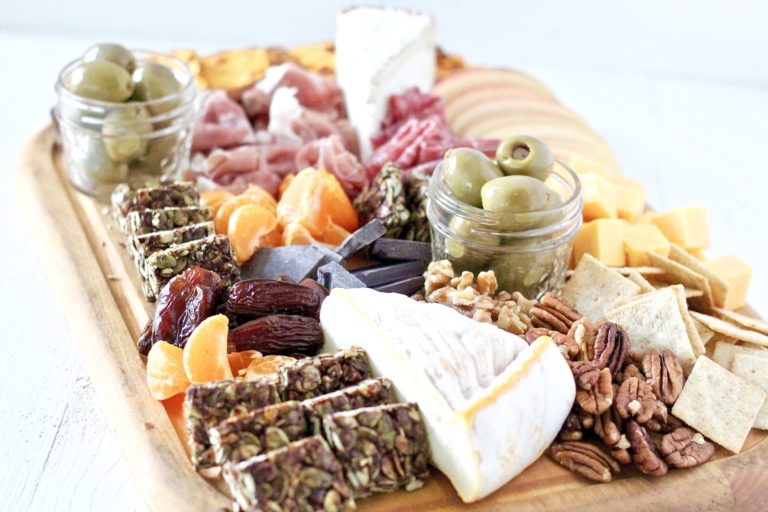 Thanksgiving Charcuterie Board for Daytime Snacking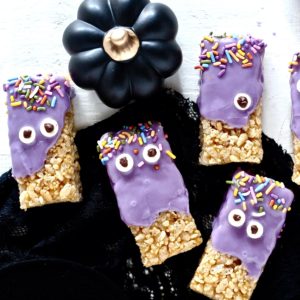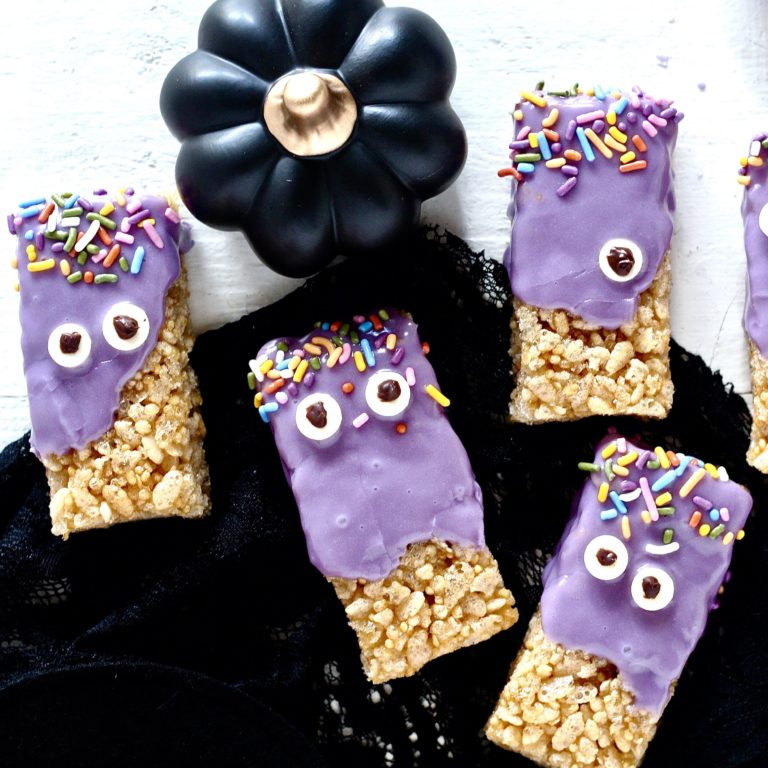 Purple Monster Halloween Treats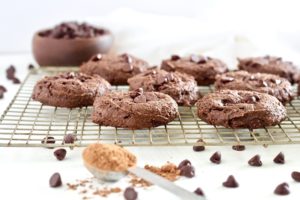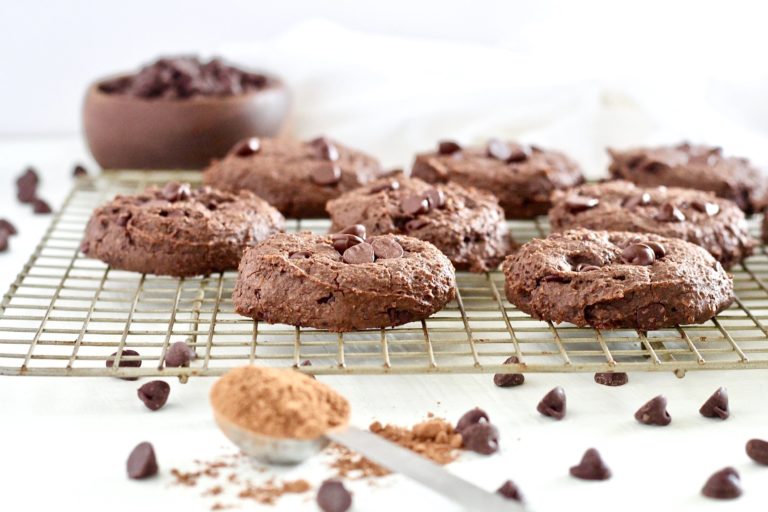 Double Chocolate Fudge Breakfast Cookies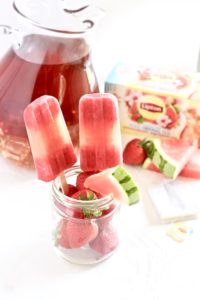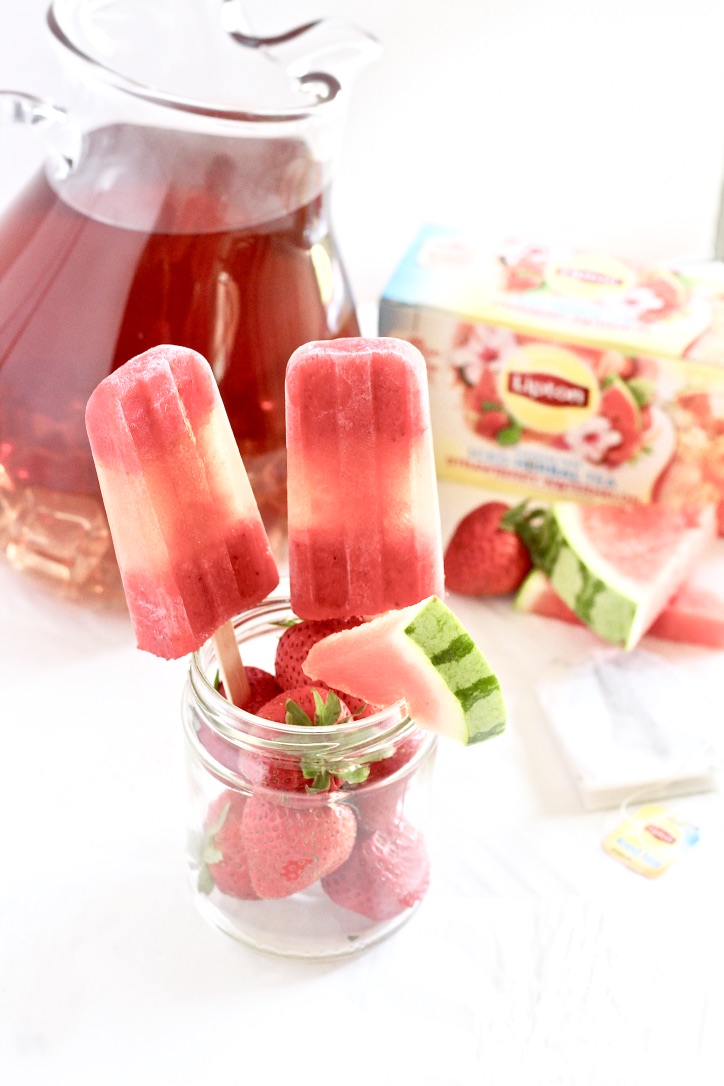 Strawberry Watermelon Iced Tea Pops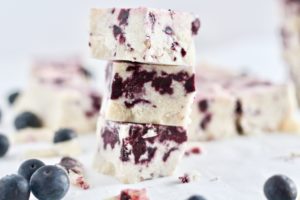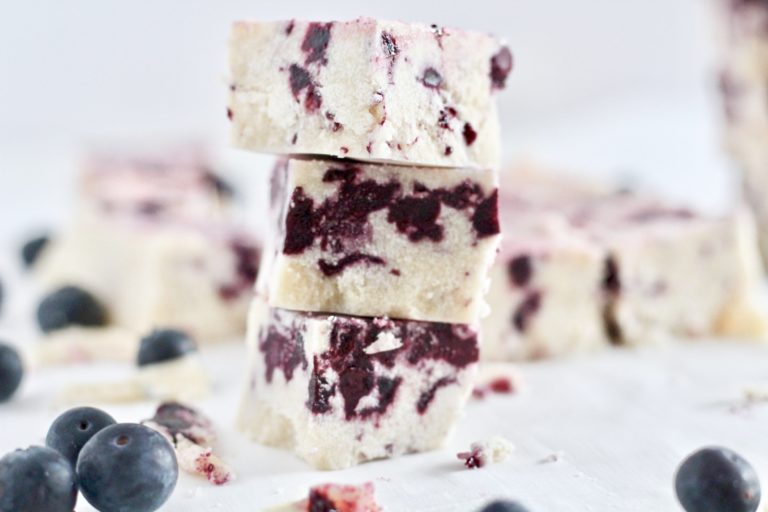 No-Cook Blueberry Vanilla Fudge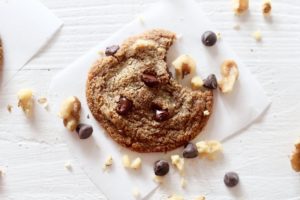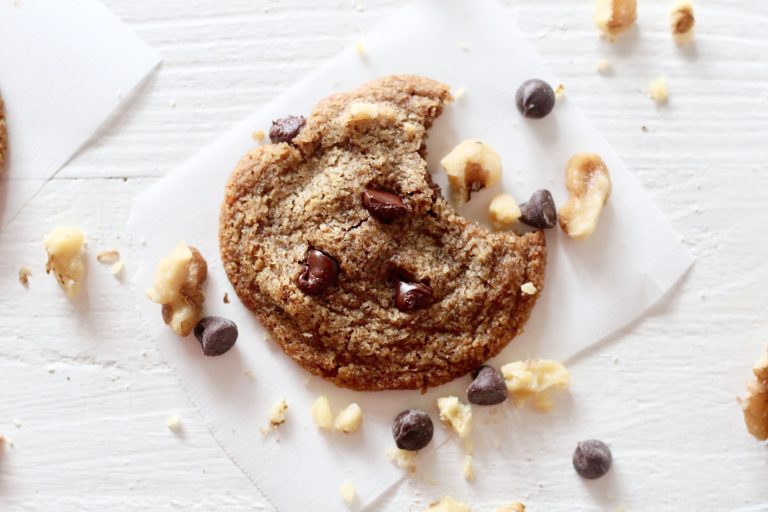 Grain Free Walnut Chocolate Chip Cookies