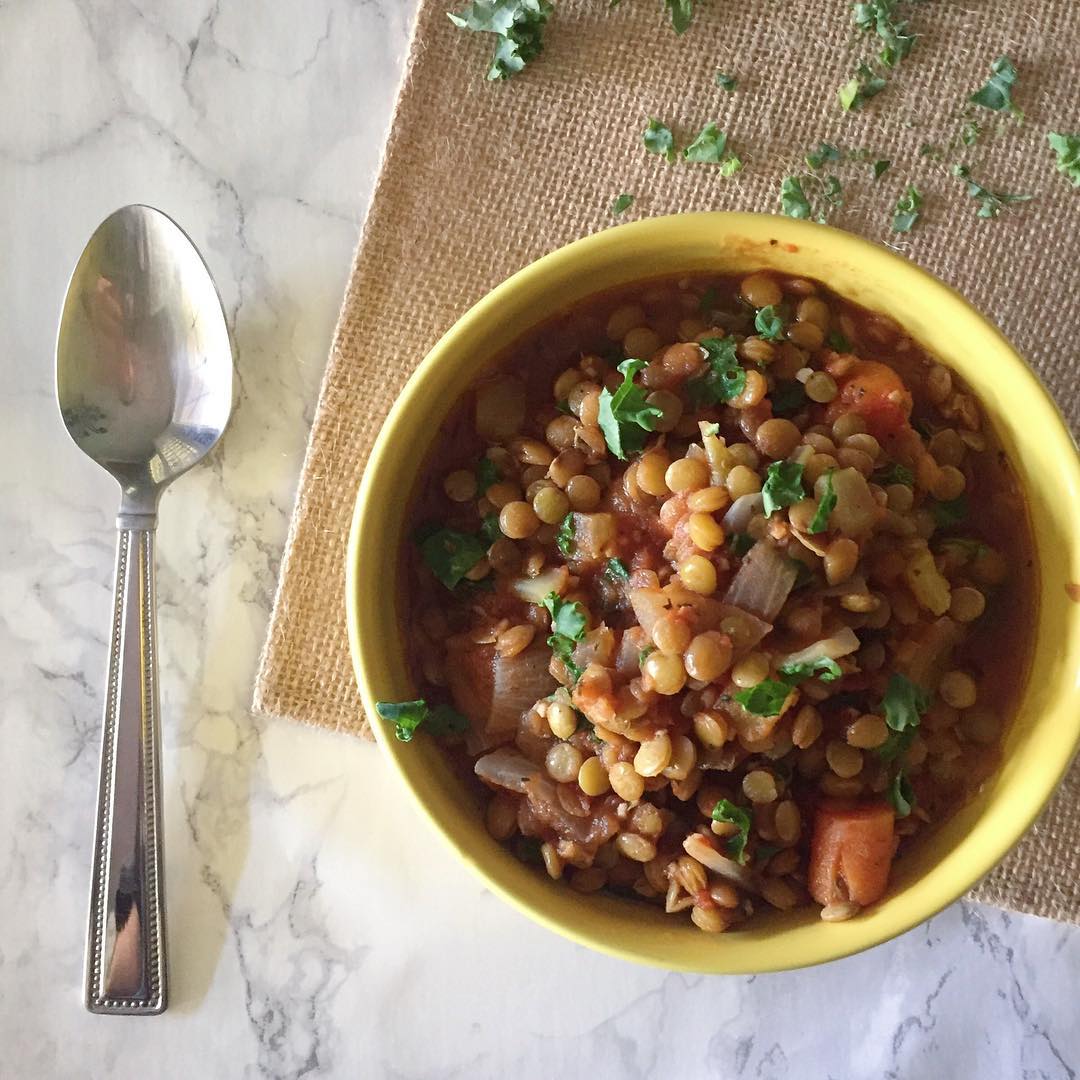 1 white onion, chopped
1 cup chopped carrots
1 1/2 cups chopped celery
3 Tbsp Avocado oil
2 Tbsp minced garlic
2 tsp dried basil
2 tsp dried oregano
3 bay leaves
1 box (24oz) Pomi finely chopped tomatoes
5 cups water
1 pound Bob's Red Mill red lentils
1 cup thinly chopped kale
2 Tbsp white wine vinegar
1/2 tsp salt
1/2 tsp black pepper
In a large soup pot, combine onions, carrots, celery, and avocado oil. Sauté with lid on over medium heat for about 15 minutes until soft.
Add garlic, basil, and oregano, stir and cook for 2-3 more minutes.
Add bay leaves, tomatoes, water, and lentils. Stir and bring to a boil.
Reduce heat and simmer for one hour.
Stir in kale, vinegar, salt and pepper. Enjoy!