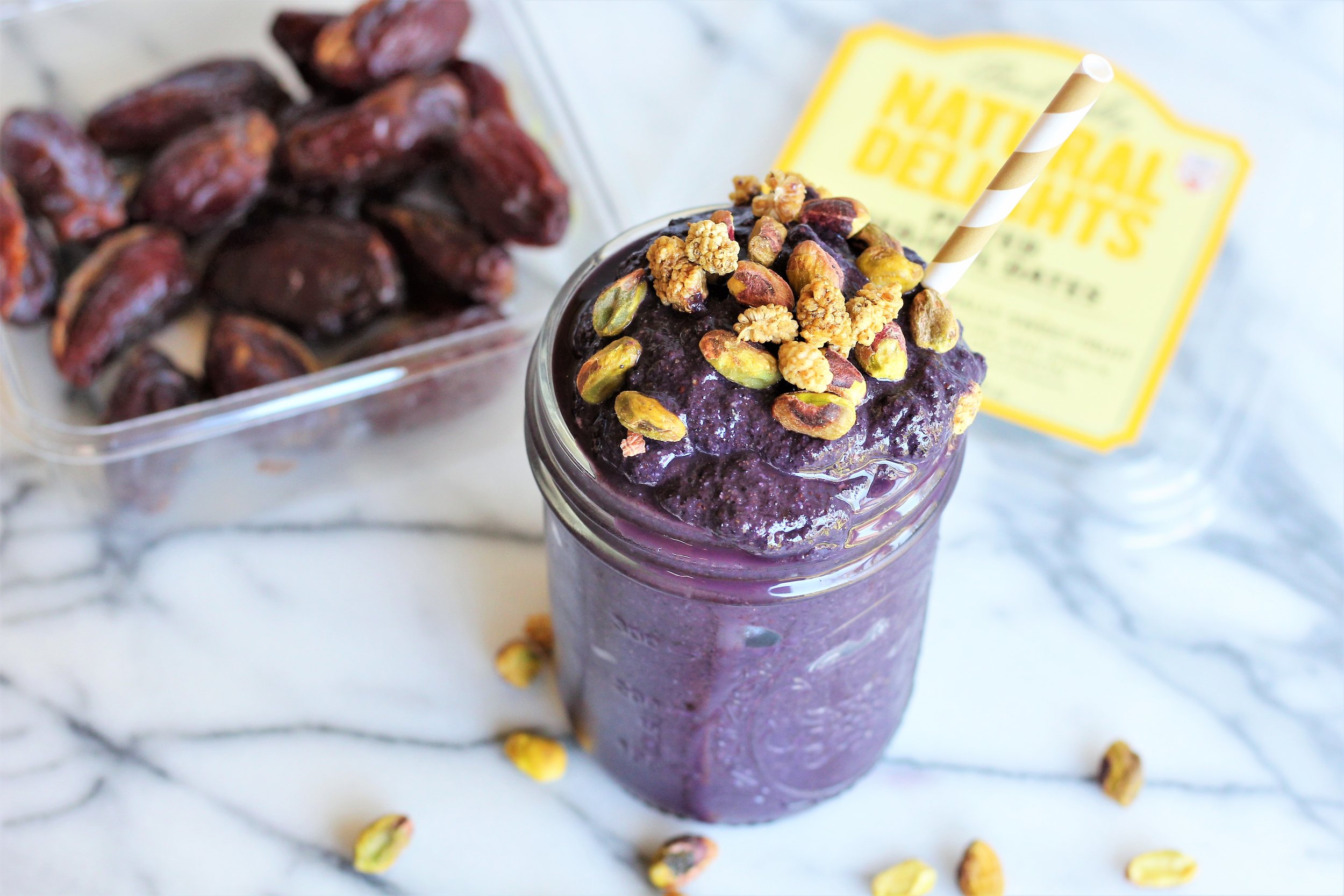 Every once in a while, you need to go back and re-evaluate old work. This smoothie is a perfect example. Now that I have a couple years of creating recipes and blogging under my belt, I do things a little differently than I did when I first made this recipe.
Probably the biggest change you'll notice, is there are no bananas!! (cue: shocked face emoji) They can be pretty overwhelming flavor-wise and they're not so kind to my blood sugars. SO I've started replacing each banana in my smoothie recipes with 2 Medjool dates. Why, you ask? Well let me tell you:
They're a lower glycemic sweetener than bananas… meaning they don't spike my blood sugars as much.

They have a very subtle flavor that is almost undetectable in recipes, except for their sweetness of course! In smoothies especially, banana can be very overwhelming. Using dates allows other flavors, like the blueberries in this recipe, to shine through!

They have 50% more potassium than bananas.

They're loaded with fiber which can help stabilize blood sugar levels much better than a banana.
Try this new and improved Blueberry Superfood Smoothie recipe to see what I'm talking about!
---
Blueberry Superfood Smoothie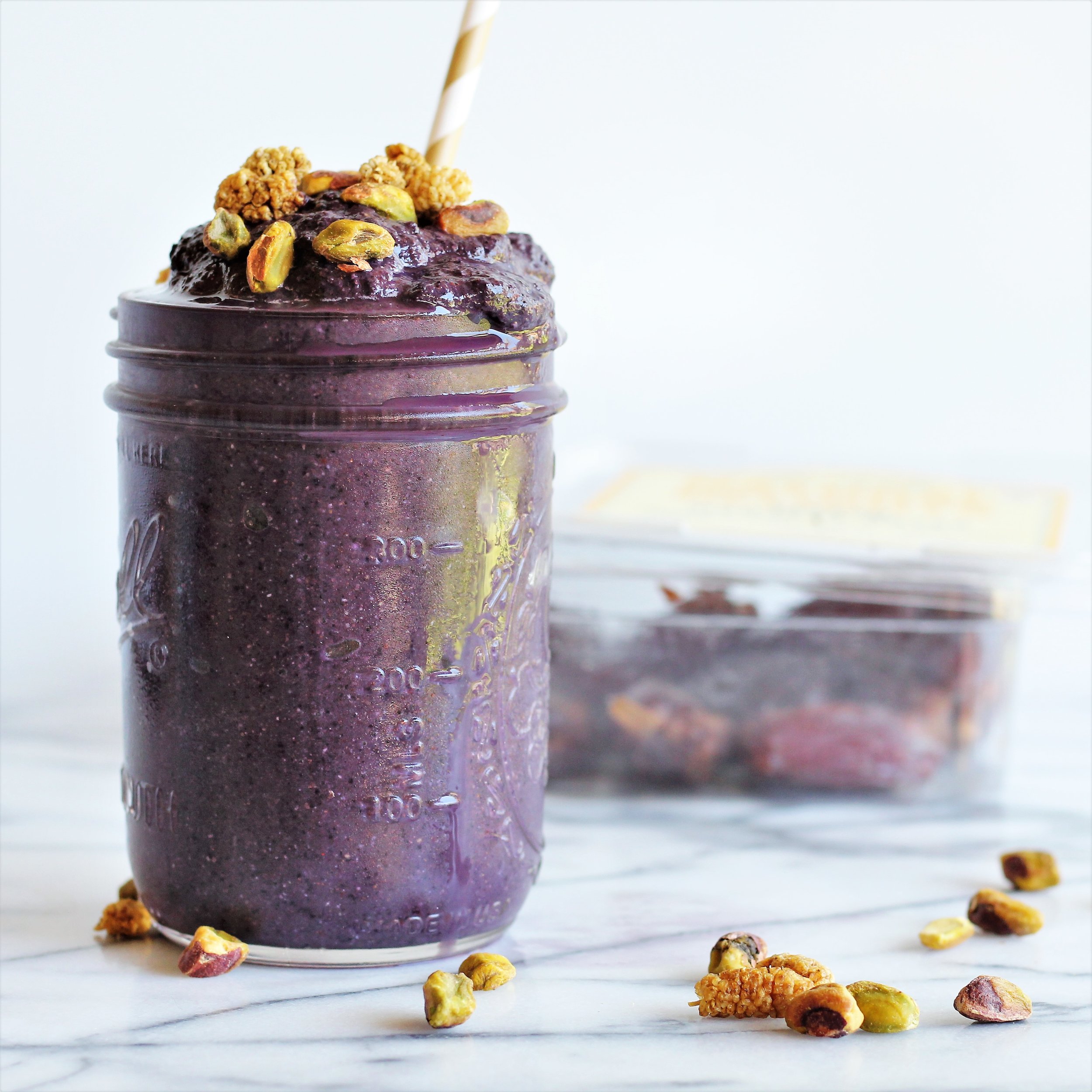 2 Natural Delights™ Pitted Medjool dates
1 cup frozen blueberries
1 cup chopped raw or frozen kale
1/4 cup frozen riced cauliflower
1 1/2 cup unsweetened almond milk
1/2 tsp vanilla extract
1/2 Tbsp all natural peanut butter (optional)
2 Tbsp oats or oat bran
1 scoop The Natural Citizen Organic Digest
1 Tbsp chia seeds
Blend all ingredients together for 60 seconds on a high powered blender. Enjoy in a glass or bowl and top with toppings of choice!
---
Check out these other smoothie recipes…