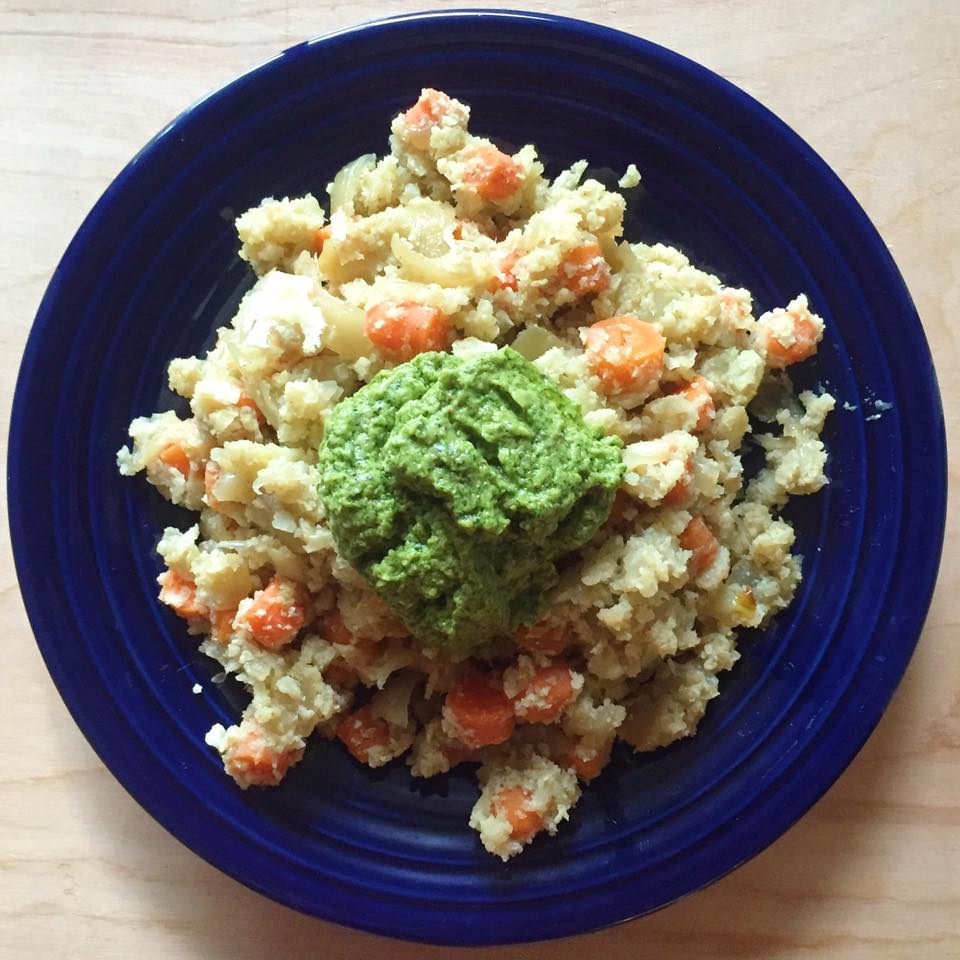 2 cups carrots, chopped
1 yellow onion, chopped
Oil for cooking (I use 2 Tbsp Chosen Foods avocado oil)
1 pound Cauliflower, riced*
1/2 tsp thyme
1/4 tsp cumin
Garlic powder and sea salt to taste
Avocado Kale Pesto
Add carrots, onion, and oil to warm large sauté pan. Cook over medium heat for 15-20 minutes with lid on, stirring occasionally. Add riced cauliflower and spices, then stir. Cook for an additional 10-15 minutes with lid on. Divide onto plates and top with avocado kale pesto. Enjoy!
*Here's a tutorial on how to "rice" cauliflower. I use my Cuisinart Food Processor.