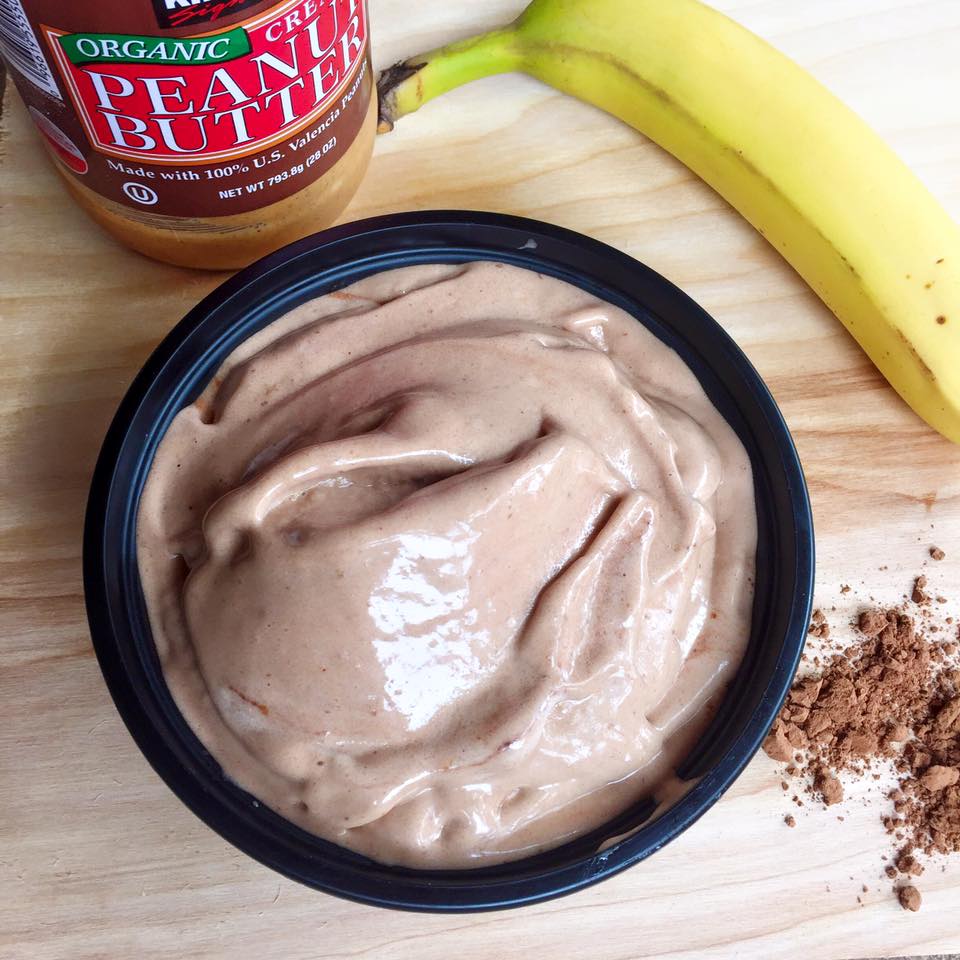 4 frozen bananas, sliced
3 tsp unsweetened cocoa powder
1 Tbsp all natural peanut butter
Process the bananas for about 7-8 minutes, scraping down the banana that builds up on the sides periodically. It's going to look like nothing is happening and that the bananas are just spinning round and round, but around 5 minutes or so you'll notice it start to get creamy on the bottom. Once it is all a frozen yogurt like consistency, turn the food processor off. Add in cocoa powder and peanut butter. Process until combined. It will be similar in texture to frozen yogurt…put it in the freezer for about an hour if you'd like it firmer and more like ice cream.
You can also try different flavoring options like honey, berries, or coconut instead of chocolate and peanut butter. The possibilities are endless!