This recipe was adapted from my friend Melissa over at somuchyumblog.com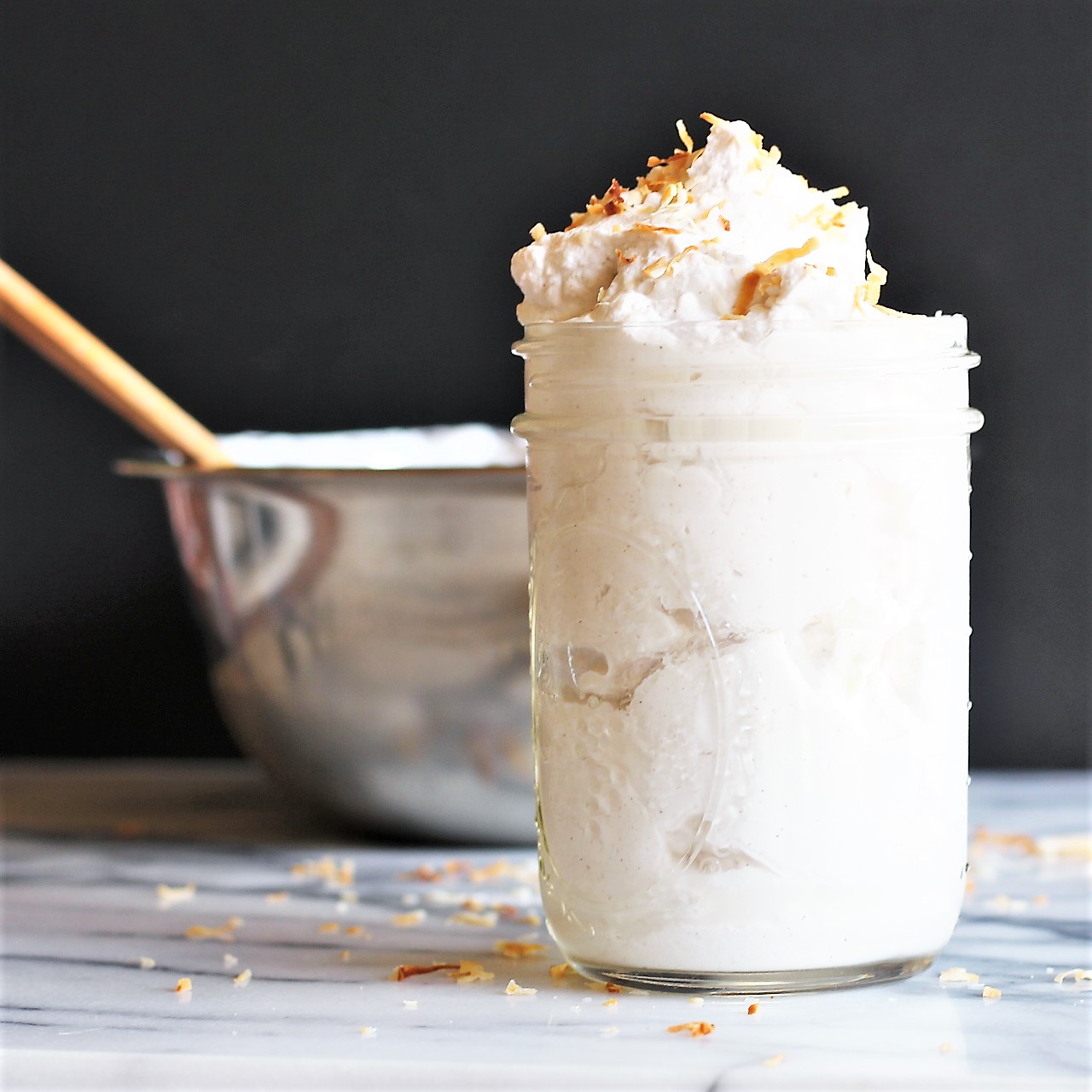 1 15oz can coconut cream
1 tsp maple syrup
1/4 tsp cinnamon
1/4 tsp almond extract
Refrigerate the can of coconut cream overnight.
Chill your mixing bowl and beaters in the freezer for at least 10 minutes before beginning.
Add the coconut cream to your chilled mixing bowl and mix/beat for 2-3 minutes. Add in remaining ingredients and mix for 1 more minute. Enjoy immediately, or store in an airtight container for up to 2 days. Enjoy!