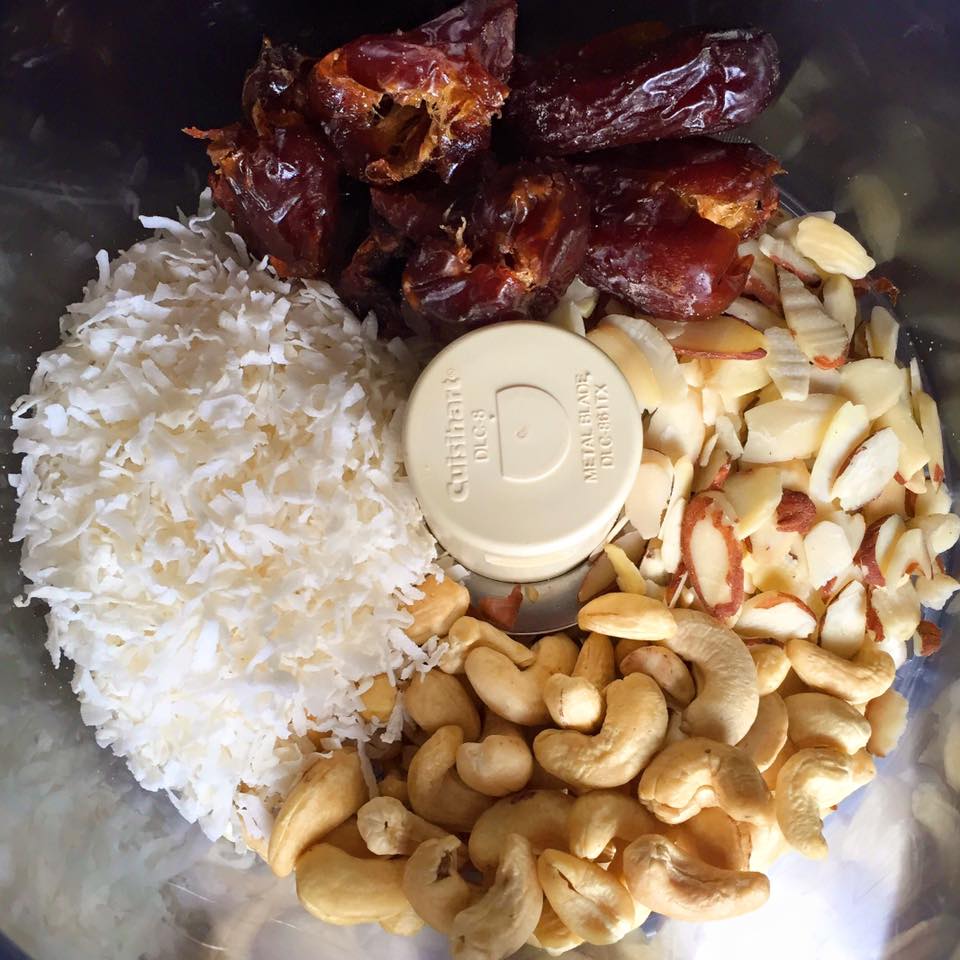 1/2 cup raw cashews
1/2 cup slivered almonds
3/4 cup unsweetened shredded coconut
15 medjool dates, pits removed
2 Tbsp refined coconut oil
2 Tbsp water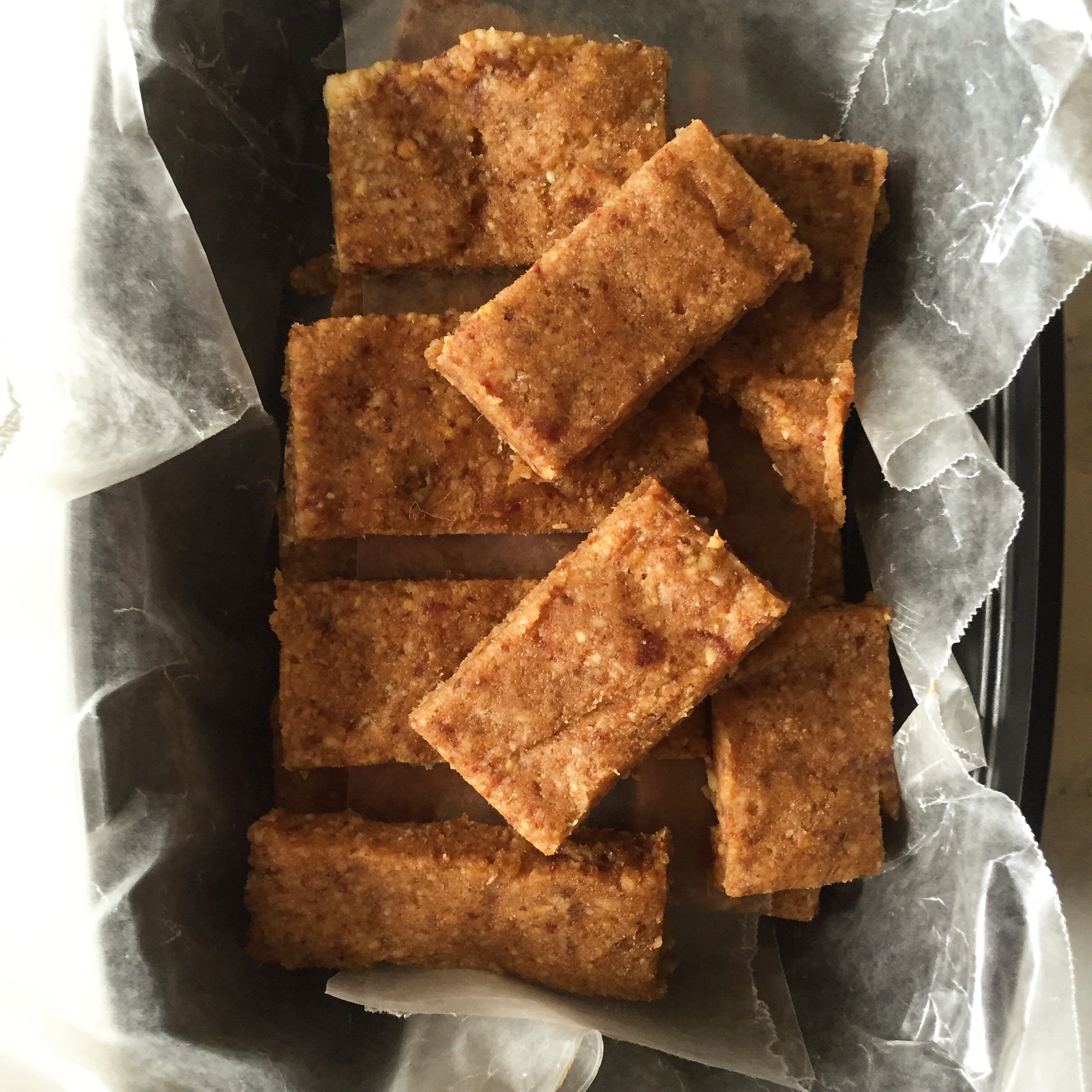 Pulse first 3 ingredients in food processor to form a powder. Add remaining ingredients and process until a dough/paste is formed, scraping down the sides if needed. Spread the dough into a pan lined with wax paper. Cover with another sheet of wax paper. Freeze for one hour. Cut into bars or bites. Store in refrigerator for up to 2 weeks. Enjoy!