This post is sponsored by the California Table Grape Commission.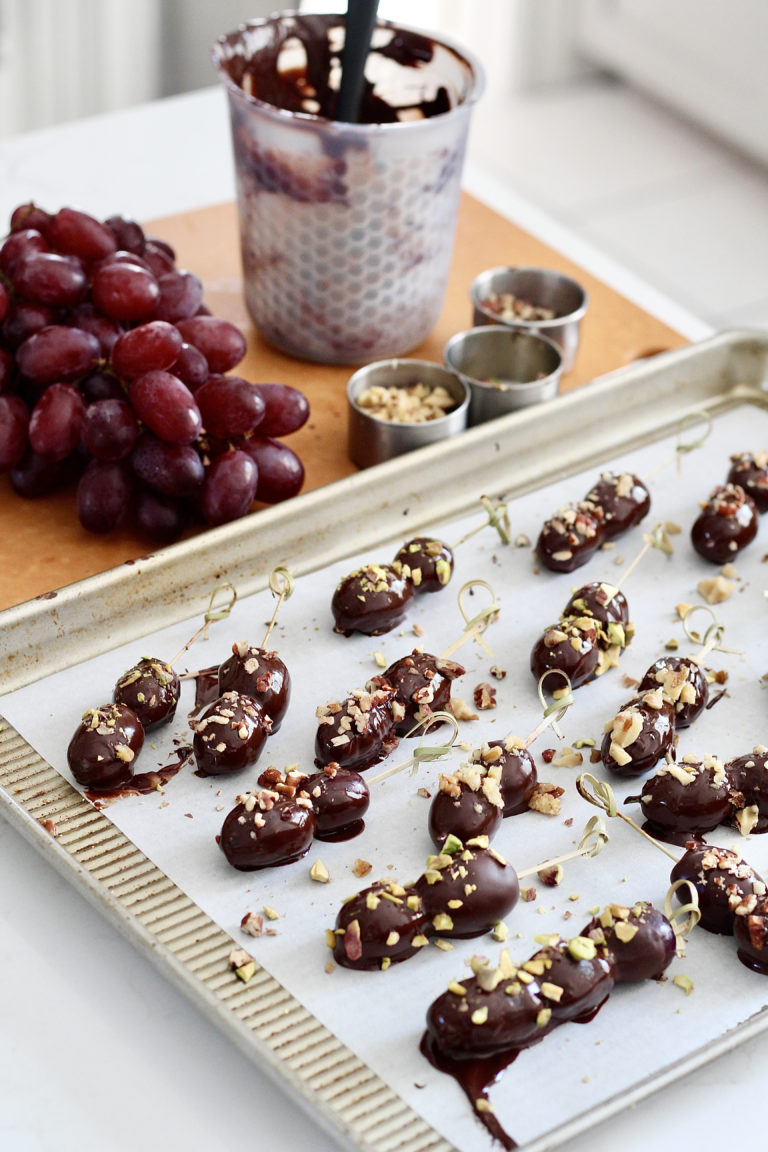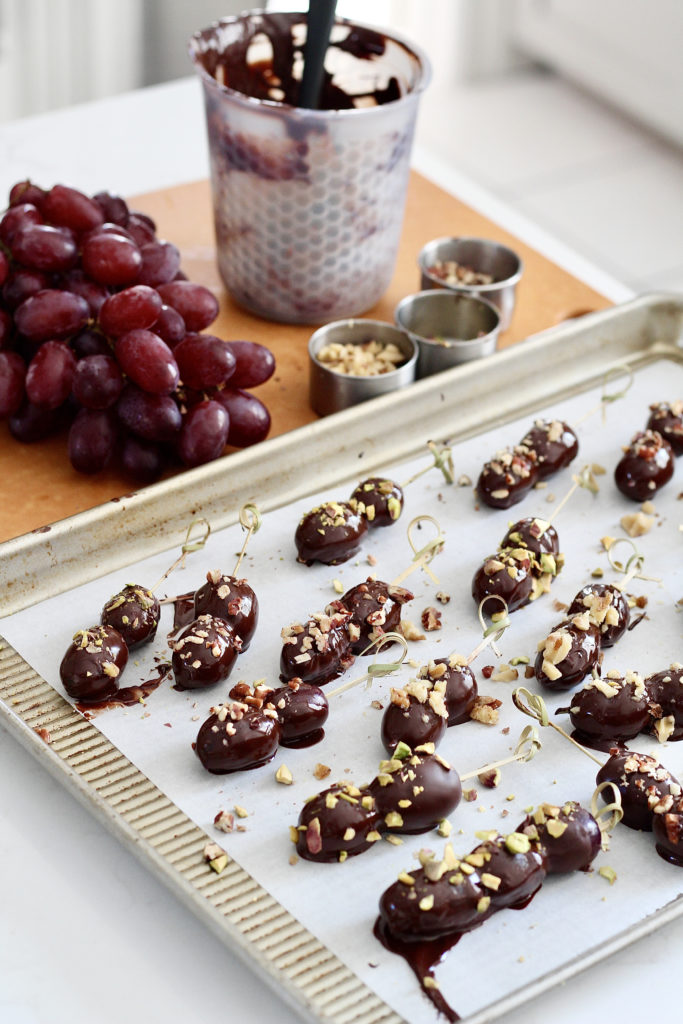 Chocolate covered grapes make a delicious diabetes friendly snack or dessert!
This may be one of the simplest nutritious recipes I've ever done. With only 3 ingredients and no cooking required, chocolate covered grapes will be your new go-to favorite!
But, before we dive into this easy recipe, let's chat a little about where grapes come from, why they're so delicious , and why as a dietitian living with diabetes, I eat them regularly.
Interesting facts about California Grapes
Did you know that all colors of California grapes – red, green, and black – are a natural source of antioxidants and other polyphenols, which contribute to heart health?
And, grapes can absolutely be part of a blood sugar friendly diet or eating pattern. If you want to read more about how I use California grapes and why it's ok and encouraged for people with diabetes to eat grapes, check out this recipe and blog post!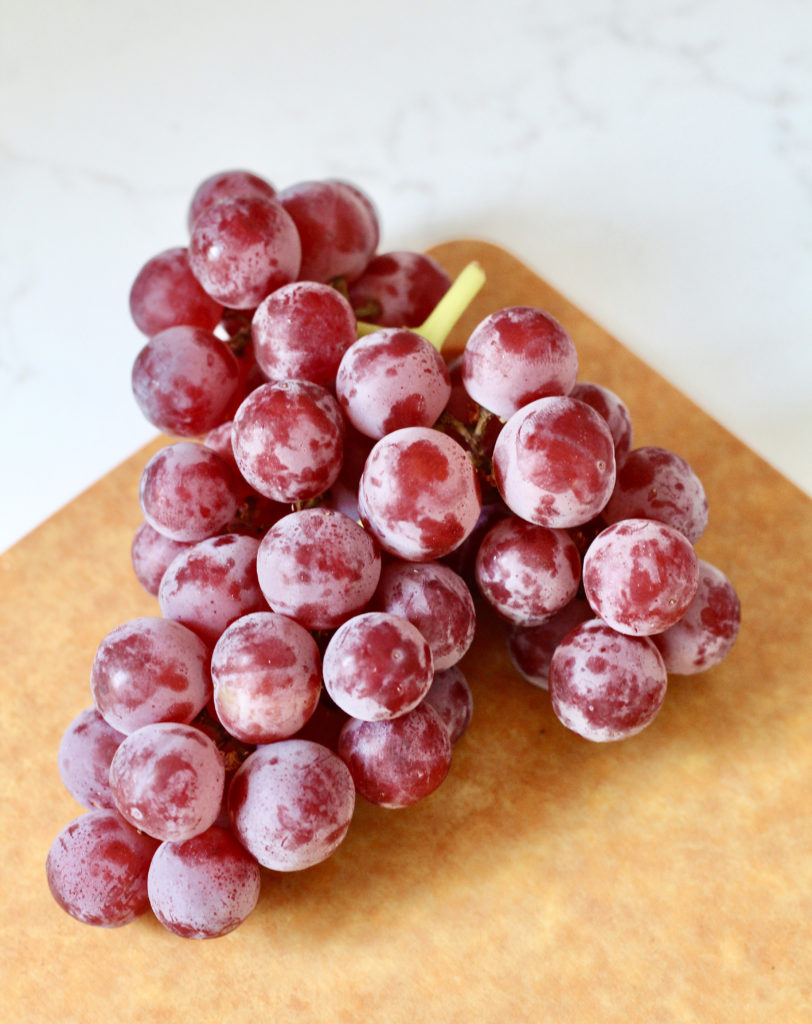 Grapes are super easy and portable!
California grapes are incredibly versatile and easy to take with you anywhere. Here are just a few of the things I love about grapes:
Delicious flavor
Hydrating
No peeling needed
Perfect on-the-go-portable snack
When are grapes in season?
California grapes are in season from May through January. The season begins in the Coachella Valley and moves up to the San Joaquin Valley to complete the harvest.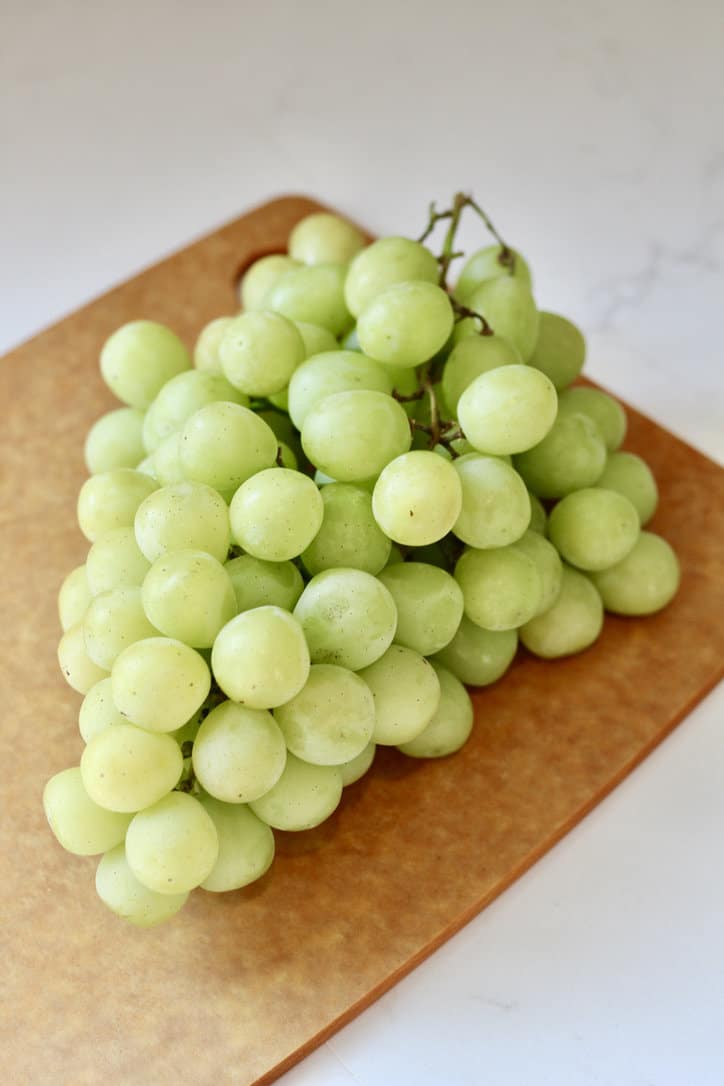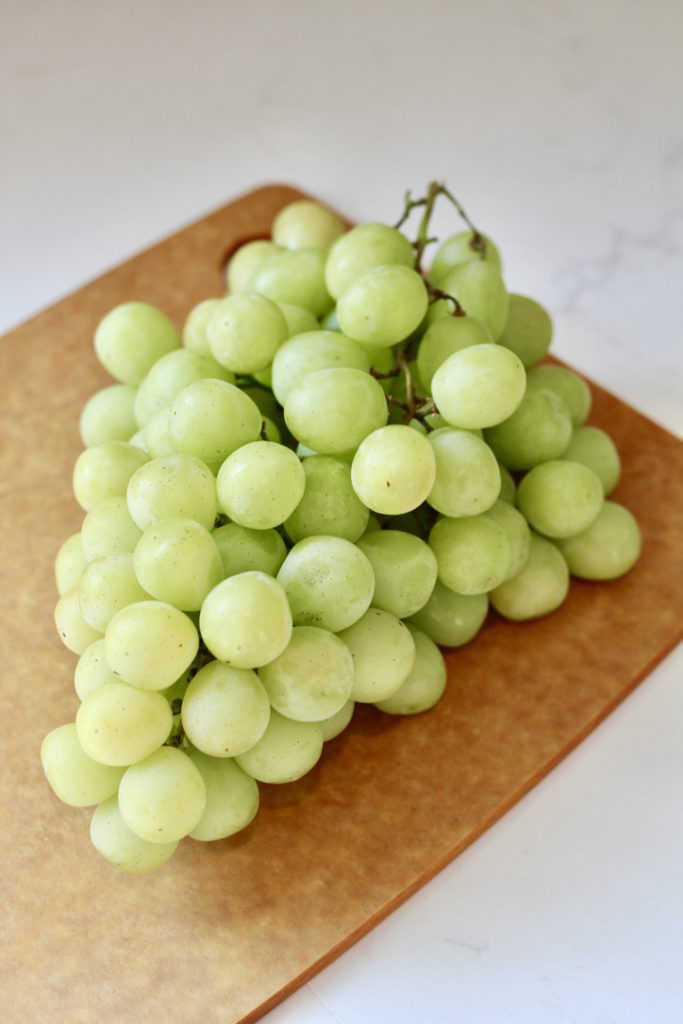 Heart health benefits of grapes
We know people with diabetes should eat a diet that promotes a healthy heart, so it's great that California grapes may help maintain a healthy heart! Research has shown that adding grapes to the diet every day can help support heart health in both men and women.
While many factors affect heart disease, we know that diets low in saturated fat, cholesterol, and sodium may reduce heart disease risk. Grapes are low in all three of those. Grapes are also a good source of vitamin K which promotes heart health, and support heart health by helping to maintain healthy circulation.
One study showed that women who consumed 11⁄4 cups of grapes every day benefited from reduced:
Triglyceride levels
LDL cholesterol levels
Inflammatory proteins
Other markers of heart disease
Another study showed that men with metabolic syndrome who consumed 11⁄2 cups of grapes every day:
Reduced blood pressure
Improved blood vessel function
Decreased a key marker of inflammation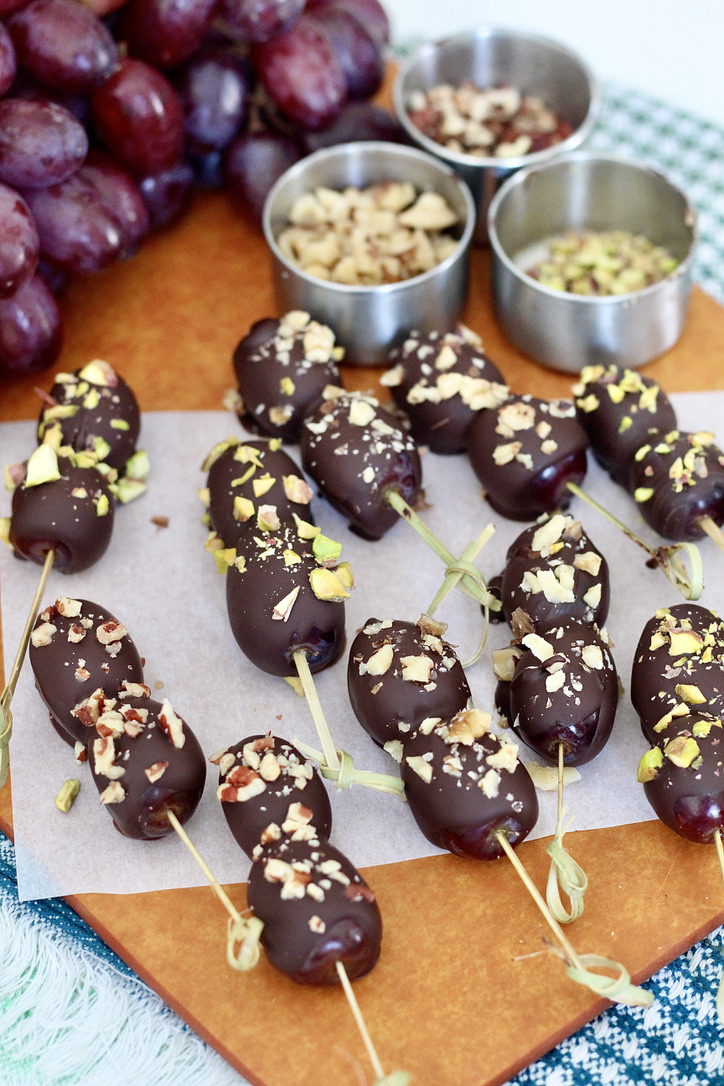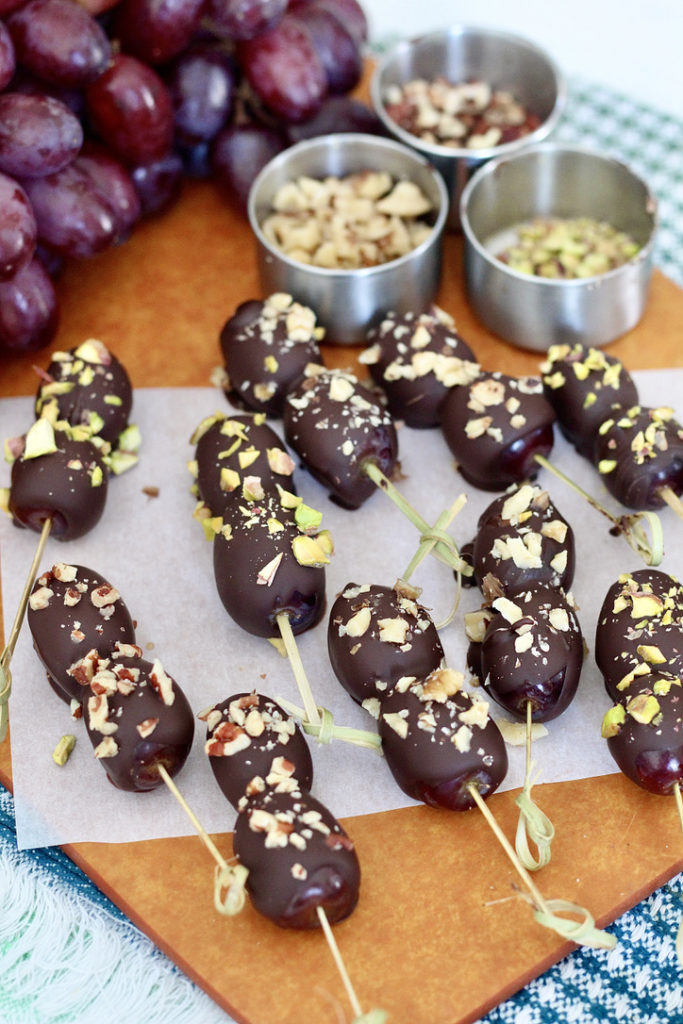 Heart health and diabetes benefits of dark chocolate
And, for this recipe, we're pairing delicious heart healthy California grapes with dark chocolate… my favorite type of chocolate for people with diabetes.
Most of the health benefits we see attributed to chocolate are for varieties that offer 70-85% cocoa. These types of chocolate contain:
Higher amounts of fiber
Significant amount of micronutrients like: iron, magnesium, copper, and manganese
Higher amounts of antioxidants
For more information on diabetes and chocolate, check out this post.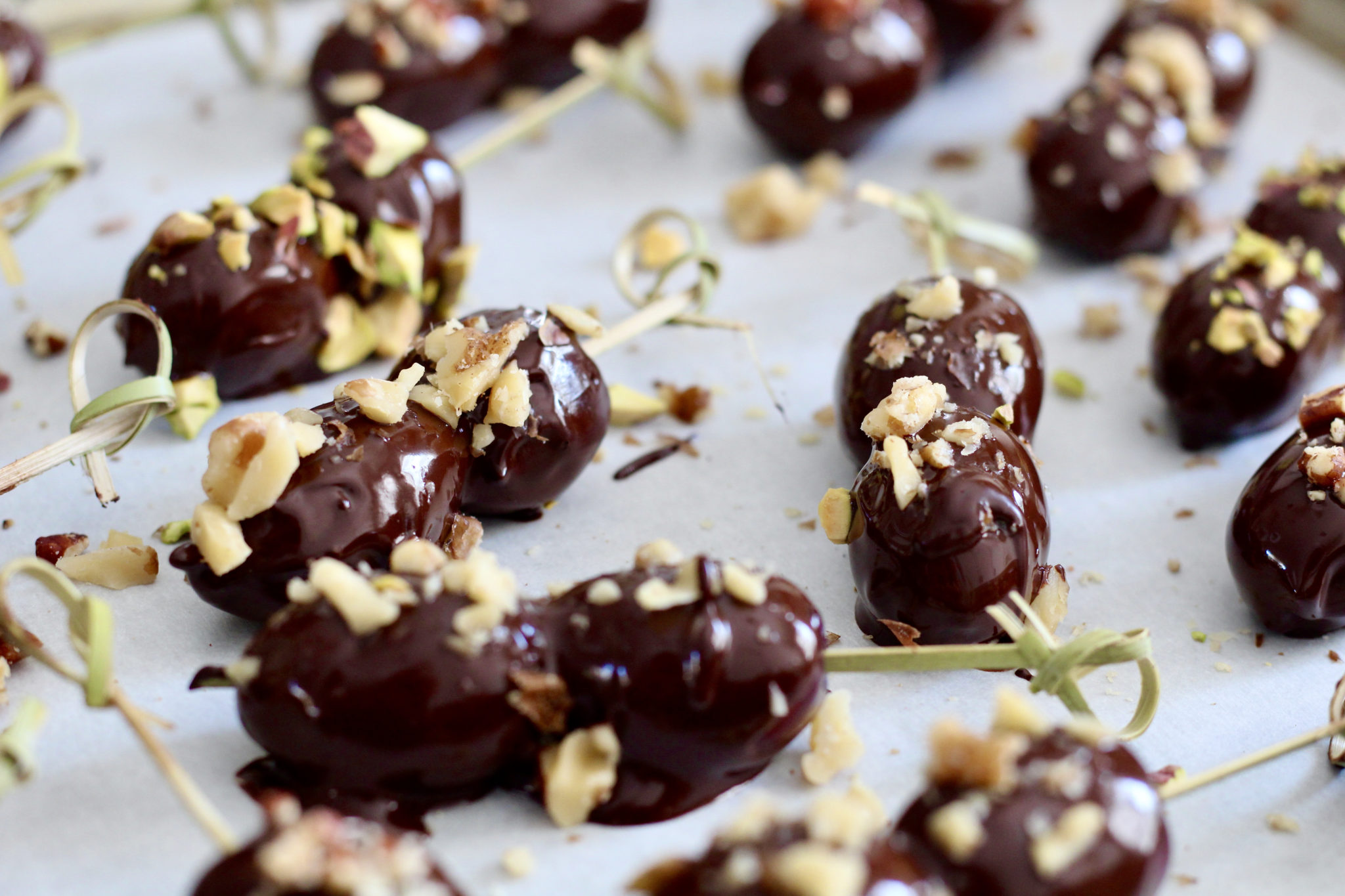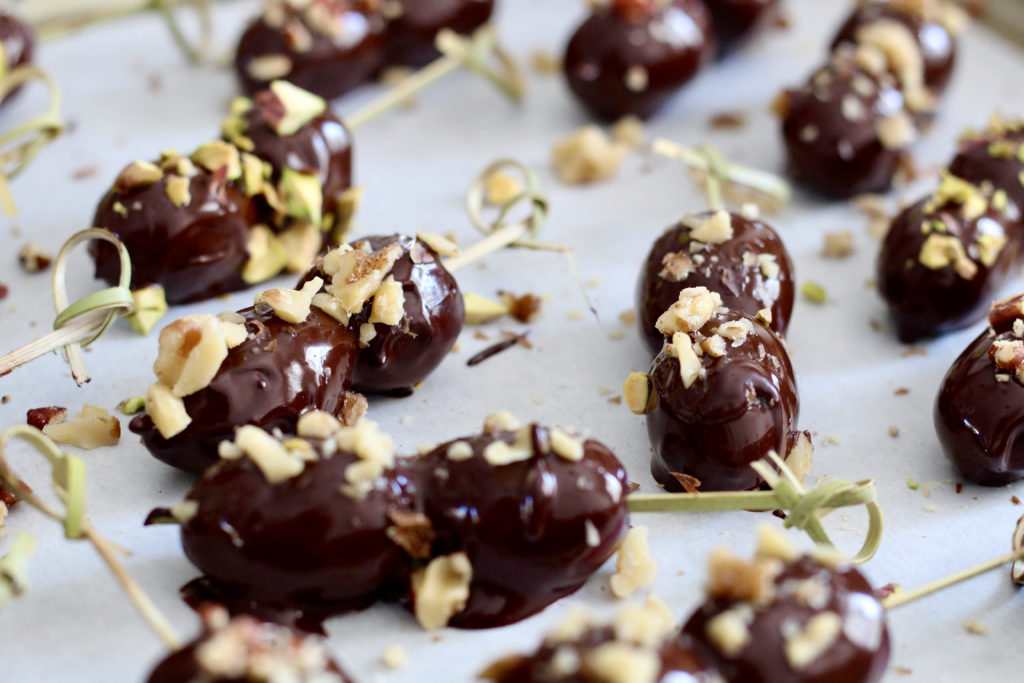 Why do grapes and chocolate go together so well?
Grapes dipped in chocolate is such a classic pairing. But, why do they work so well together? Well, many varieties of cocoa beans actually have very subtle fruity undertones in the flavor profile. Because of this, pairing chocolate with real fruit, like California grapes, helps bring out the delicious flavor of the chocolate even more.
How to make chocolate covered grapes 
There's a number of different ways to make chocolate covered grapes, and it's super simple. But, my favorite (and least messy way) is to use toothpicks or skewers to help.
I recommend arranging your grapes on your toothpicks or skewers as desired, and then dipping them in your melted chocolate. Then, you can add any desired toppings, like the chopped nuts we use in this recipe.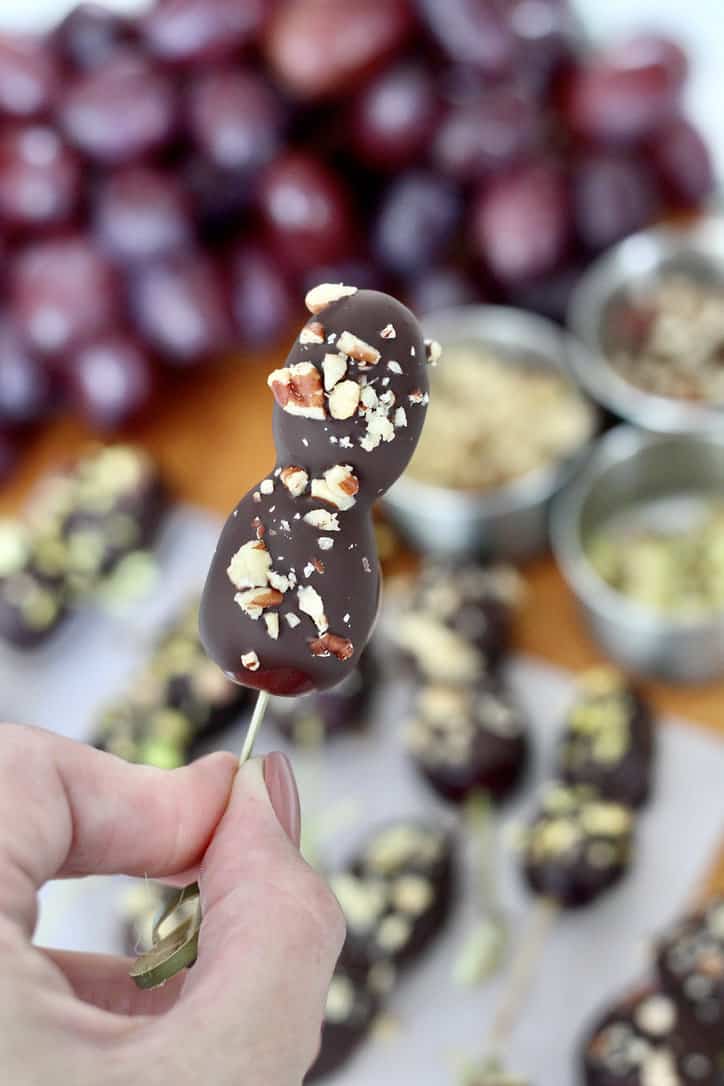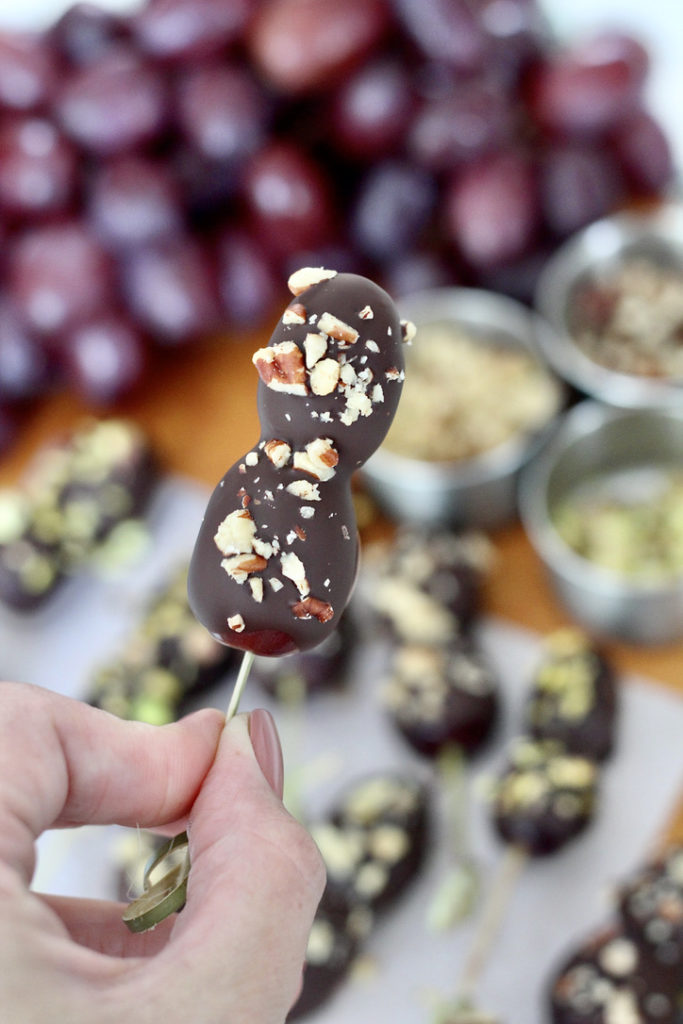 Toppings for chocolate grapes
To minimize added sugar in our chocolate covered grapes, I like to use nuts and seeds as a fun blood sugar friendly topping and complement. Though it's a small amount, the nuts in this recipe provide additional fat, fiber, and protein.
Supplies needed for chocolate dipped grapes
To make chocolate covered grapes, you'll need:
Any color California grapes- red, green, or black
Dark chocolate (I recommend 70% cocoa or higher)
Toppings: nuts, seeds, sea salt, etc.
Toothpicks or skewers
Microwave safe bowl
Pan covered in parchment paper

Dark Chocolate covered Grapes with Nuts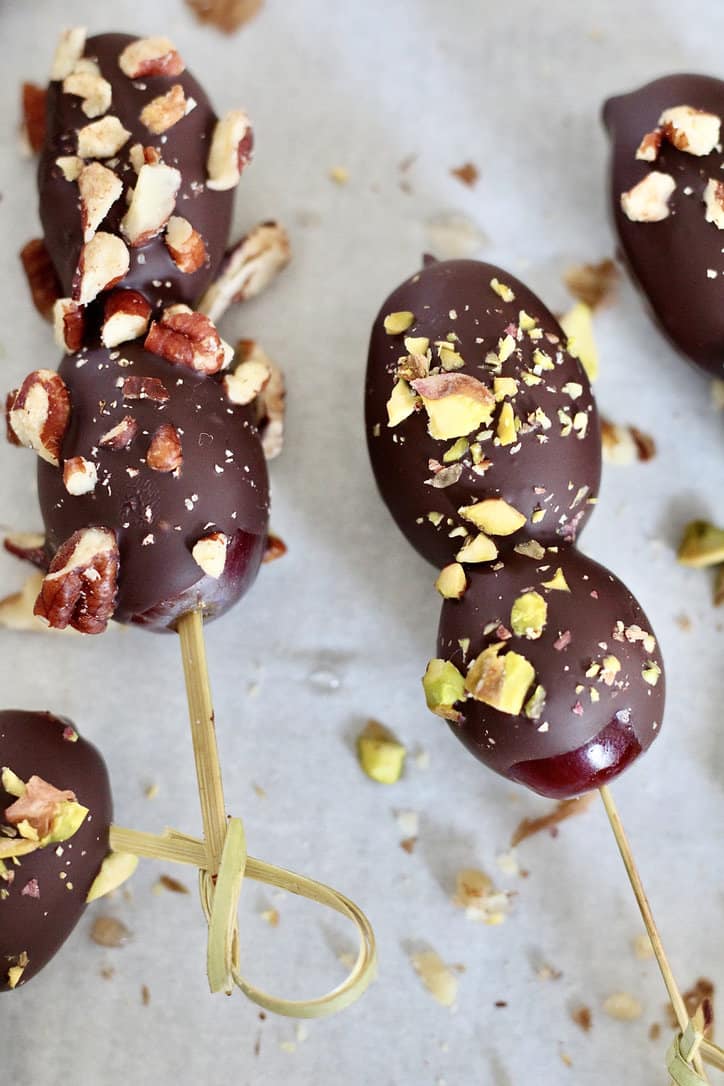 Ingredients
40

California grapes

red, green or black

7

oz

dark chocolate

70-85% cocoa

1/4

cup

chopped nuts
Instructions
Rinse your grapes and pat them dry as best you can.

Arrange your grapes on skewers or toothpicks as desired.

Add your dark chocolate to a microwave safe bowl, and melt it for 45-60 seconds. If it is not fully melted after 60 seconds, continue heating in 15 second increments until fully melted.

Carefully dip your grapes (on skewers or toothpicks) into the melted chocolate covering the grapes fully. Then, gently shake or tap the skewer over the bowl to get any excess chocolate off.

Once you've gotten any excess chocolate off, sprinkle your chopped nuts on top of the grapes while holding it over a parchment lined baking pan.

Let the chocolate covered grapes rest on the parchment paper until the chocolate has hardened.
Notes
The nutrition facts presented here are estimates only. The brands you use and product types chosen can change the nutritional information presented. To obtain the most accurate nutritional information, you should calculate the nutritional information with the actual ingredients you use.
The nutrition facts below reflect standard dark chocolate. Feel free to sub in a different type (no added sugar, milk chocolate etc.) based on your flavor preferences, but remember the nutrition facts will be different.
You can use any color of California grapes- red, green, or black- for this recipe.
Nutrition
Serving:
4
chocolate covered grapes
|
Calories:
151
kcal
|
Carbohydrates:
13
g
|
Protein:
2
g
|
Fat:
10
g
|
Saturated Fat:
5
g
|
Sodium:
4
mg
|
Fiber:
2.5
g
|
Sugar:
8
g