One of the first desserts I ever learned to make was lemon bars, and this Dessert for Two: Gluten Free Lemon Bar Skillet is a much quicker, and simpler alternative!  Ready in under 30 minutes, you'll be blown away by the taste, and how easy they are to make!
This recipe was sponsored by Zing Bars. All ideas and thoughts are my own. 
---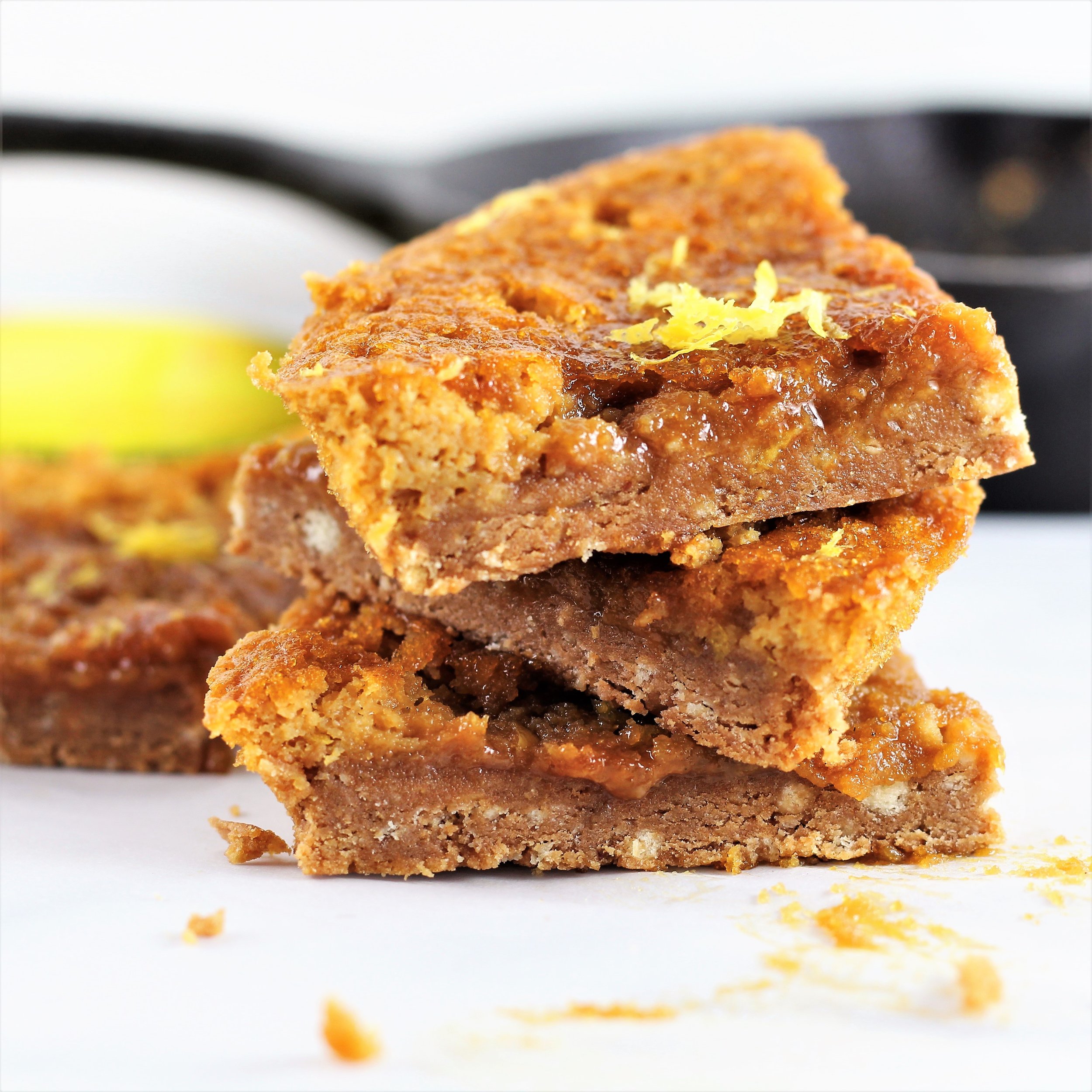 Dessert for Two: Gluten Free Lemon Bar Skillet
2 Lemon Cashew Crunch Zing Bars
1 egg
2 Tbsp coconut sugar
1 Tbsp coconut flour
1 tsp lemon zest
1/4 tsp baking powder
2 tsp lemon juice
Preheat your oven to 350 degrees. Lightly brush a small oven-safe pan with avocado oil (or another oil). Crush/crumble the Lemon Cashew Crunch Zing Bars into pieces. You can do this by hand, and just heat them up in the microwave for 10-15 seconds first. This helps get them nice and soft. Press the bars into the bottom of the pan, making sure to spread it all the way to the edges.
Whisk together the remaining ingredients in a small bowl and pour the mixture into the skillet over the Zing Bar crust. Bake at 350 degrees for about 10-12 minutes or until the center starts to bubble and firm up.
Remove the pan from the oven and let it cool completely. Cut in half and enjoy!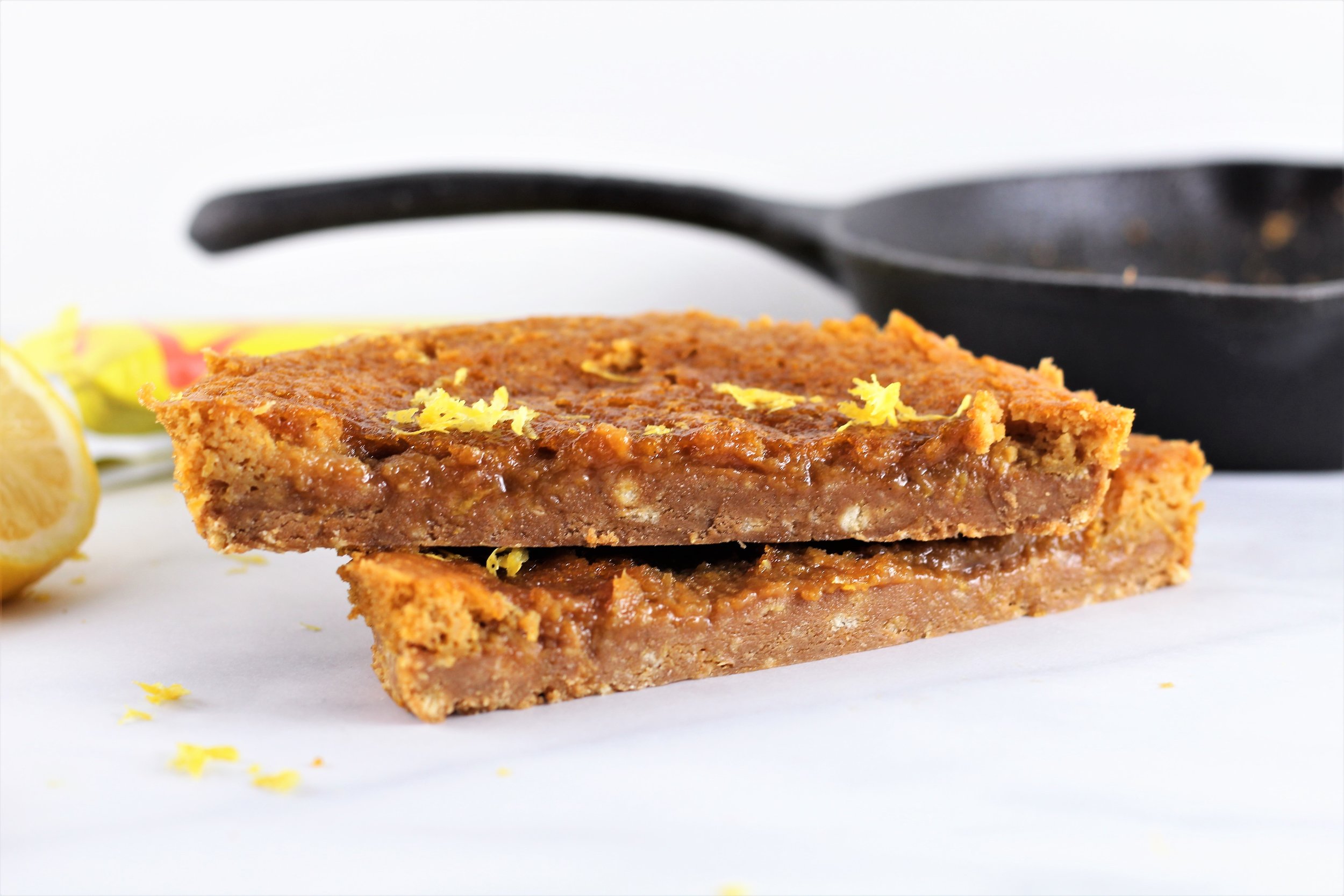 ---