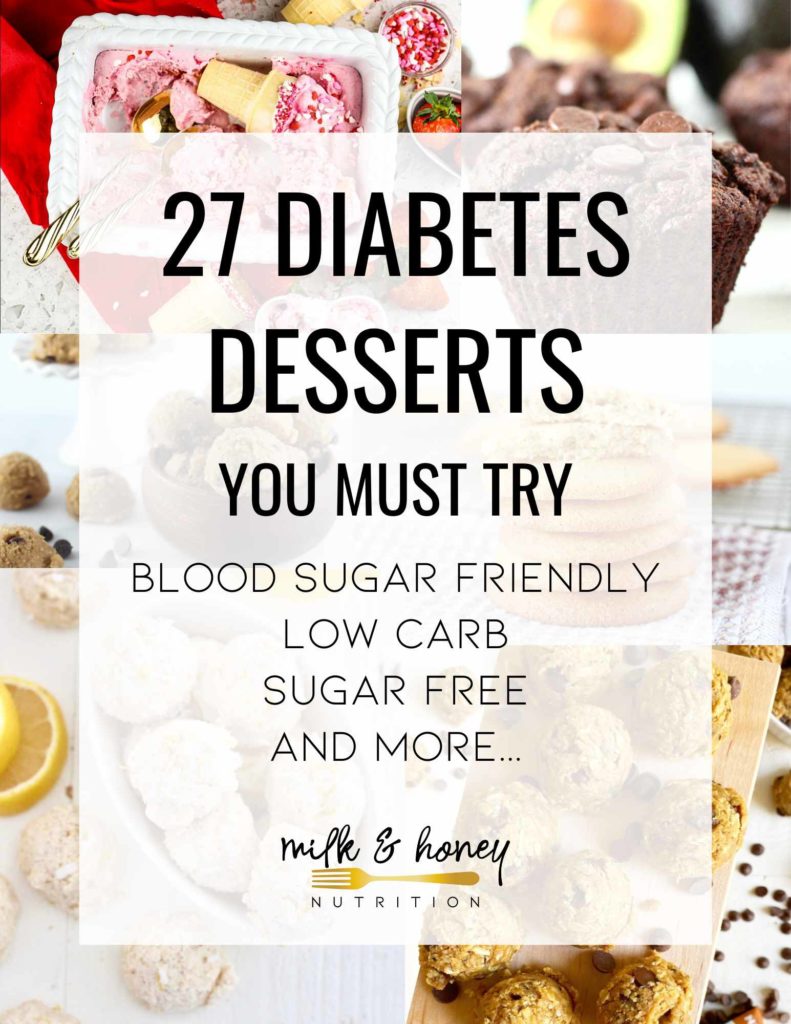 I've rounded up some of my favorite homemade and store-bought diabetes desserts and they are all so delicious!
Just because you have diabetes, doesn't mean you can't eat dessert! In fact, some of my all time favorite diabetes desserts are better than any "regular" dessert you've ever had. I promise! I've broken them down into 8 main categories based on the type of dessert you're looking for.
My experience as a diabetes dietitian with diabetes desserts
Growing up, I was your typical child of the 90's constantly confronted with diet products and ads. And, on top of that, I was growing up with type 1 diabetes. I was constantly told dessert was bad for me and I should avoid it. Because of this, I tried a lot of "sugar free" and "diabetes friendly" desserts over the years. Most of them either tasted gross or were too complicated to make at home.
But, as I got older I realized there were many different ways to make both a tasty and blood sugar friendly dessert. I developed a love for baking at home and finding delicious store bought diabetes desserts as well. So much so that I even wrote a cookbook about it!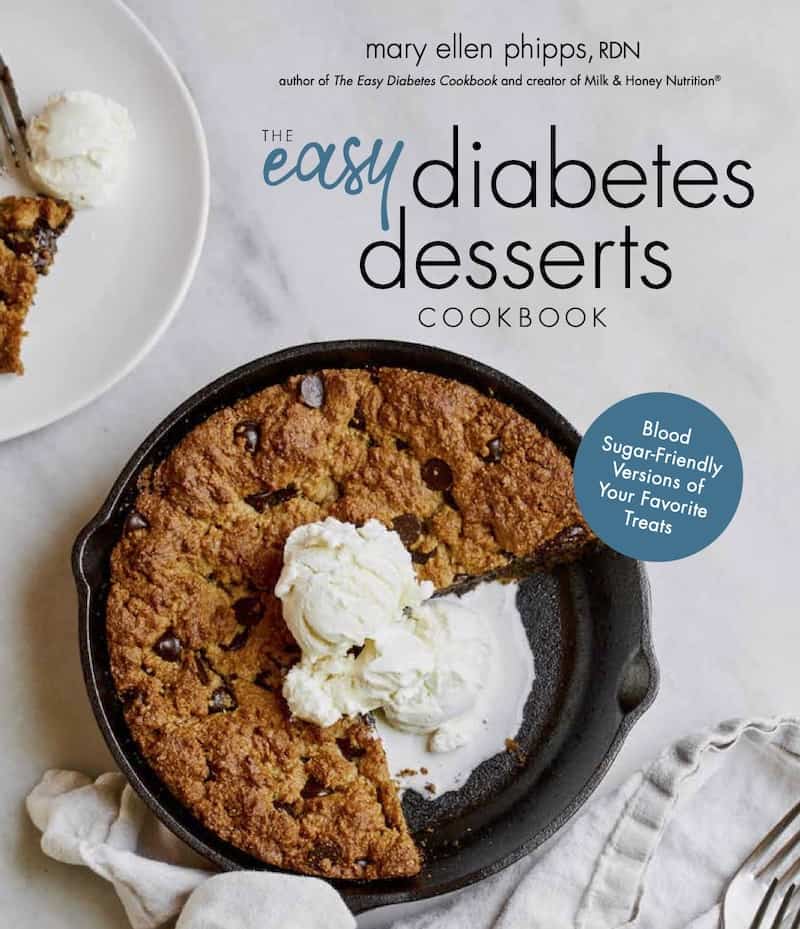 27 Favorite Diabetes Desserts
Here is a list of desserts I know you'll love!
Keep reading for more details for how I categorize each one.
What desserts can I eat with diabetes?
People with diabetes can enjoy a wide variety of desserts! You're not limited to only sugar free desserts (though I have some great sugar free recipes listed as well)! I have several here on my website as well as all of the ideas listed below. The possibilities are endless, you just need to know what to look for!
And, keep in mind, these desserts are for people with all types of diabetes. This includes desserts for gestational diabetes, as well as type 1 diabetes, type 2 diabetes, and pre-diabetes.
What to look for in healthy desserts for diabetes
Ideally, diabetes desserts should have one or more of the following things compared to traditional desserts:
Increased protein
More fiber
More plant based fats
Less sugar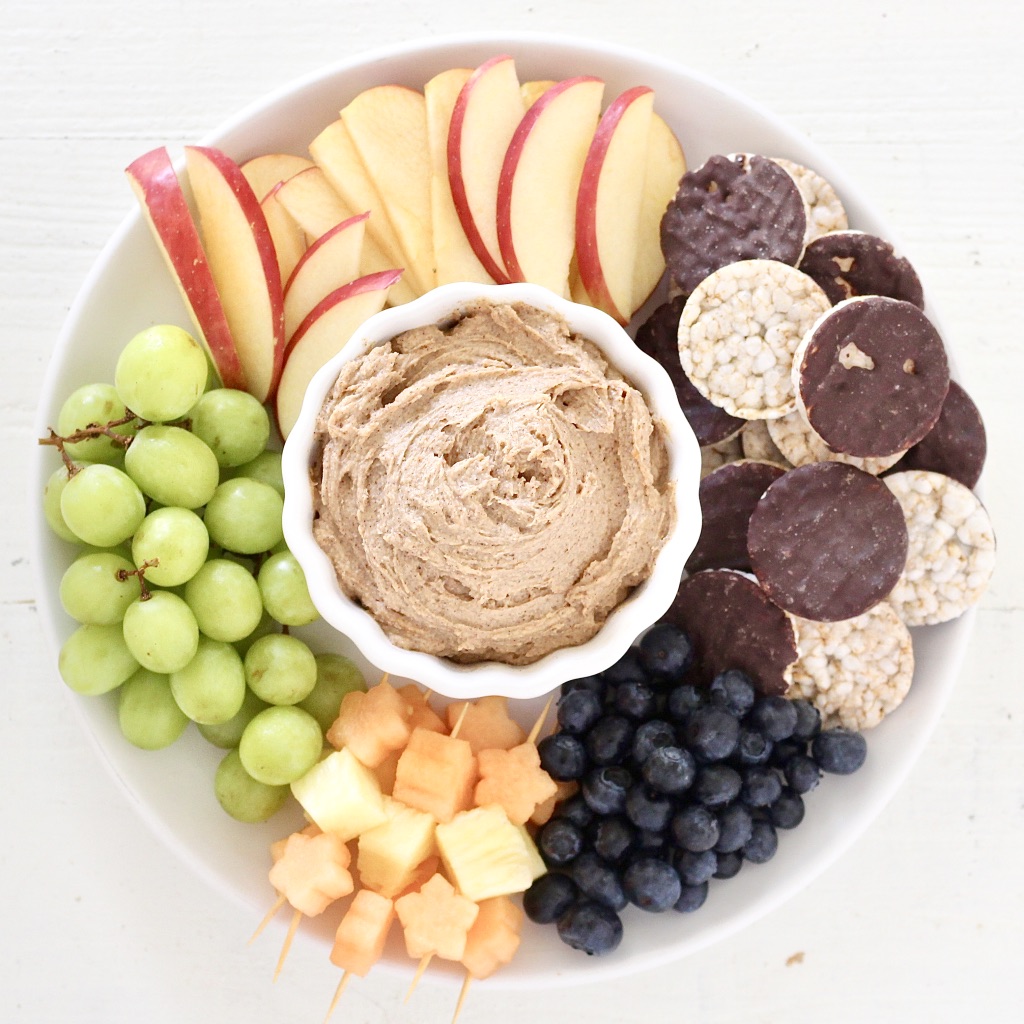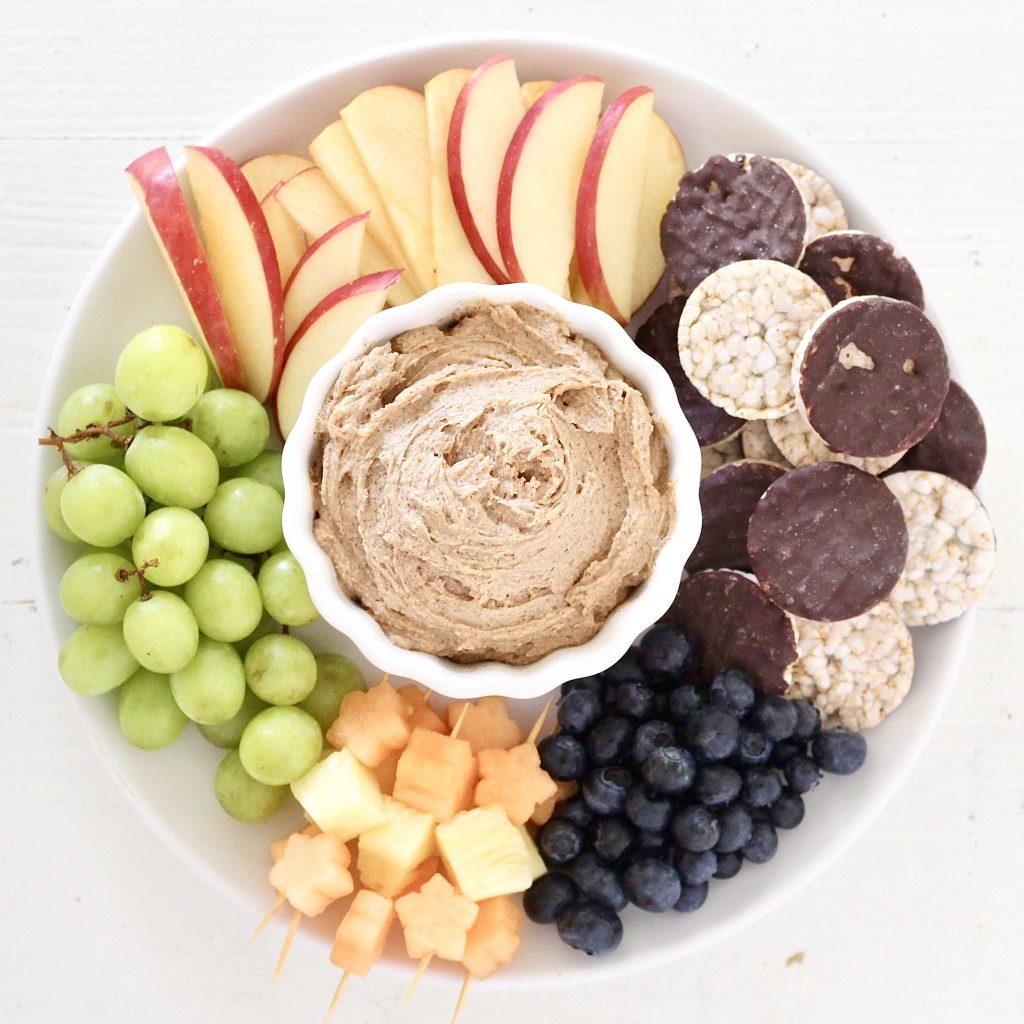 How can I satisfy my diabetes sweet tooth?
Well, to start, look at all of the ideas we're going to highlight here in a second. And, check out my thoughts on quick and easy ways to satisfy a sweet tooth as well as easy low glycemic snack ideas.
Best desserts for people with diabetes
There are a limitless amount of diabetes desserts that people with diabetes can enjoy. So we're breaking them down into categories below! Everything from great homemade recipes to easy store-bought treats, to low carb desserts for diabetes!
Best easy desserts for diabetes
Best sugar free desserts for diabetes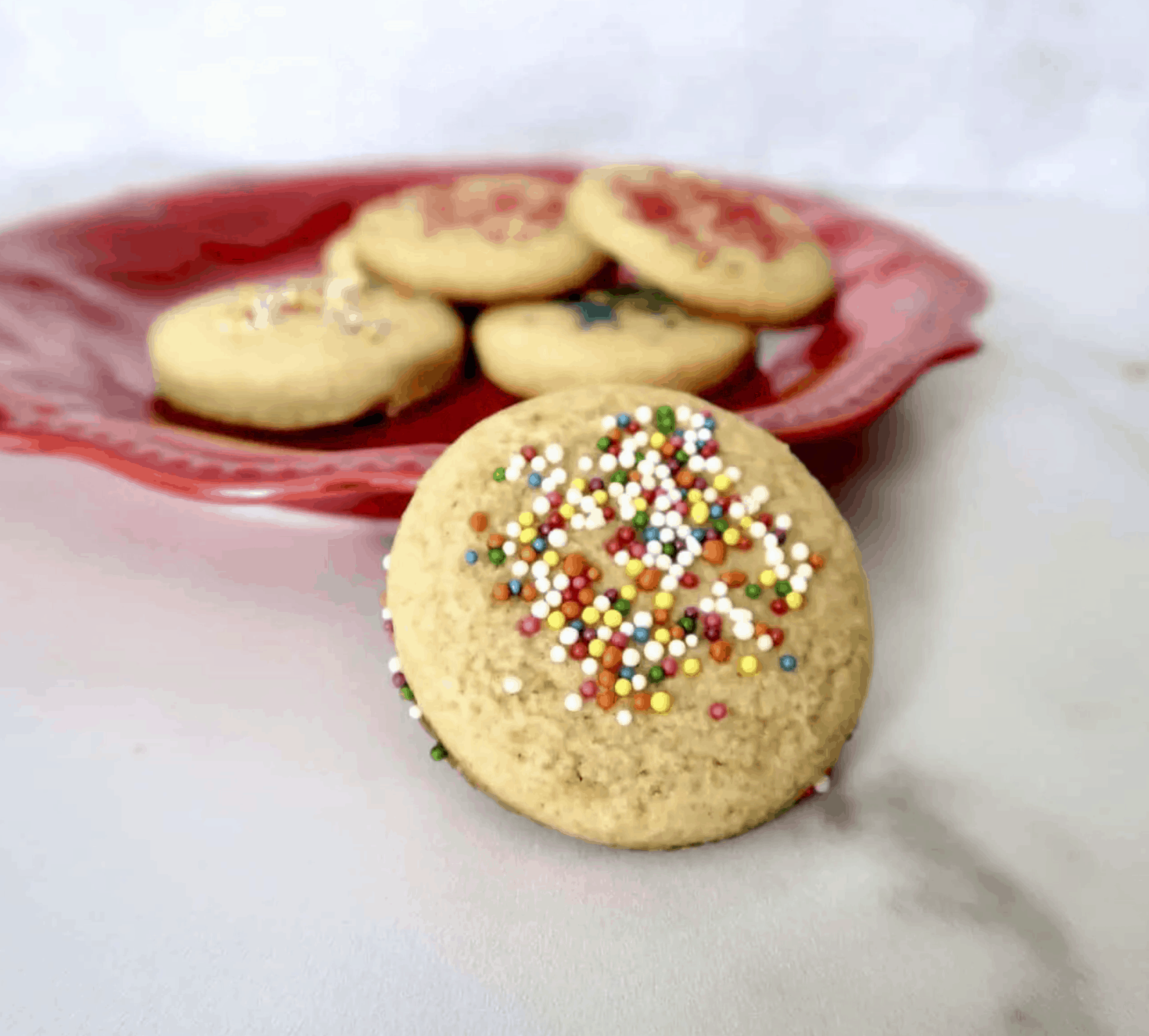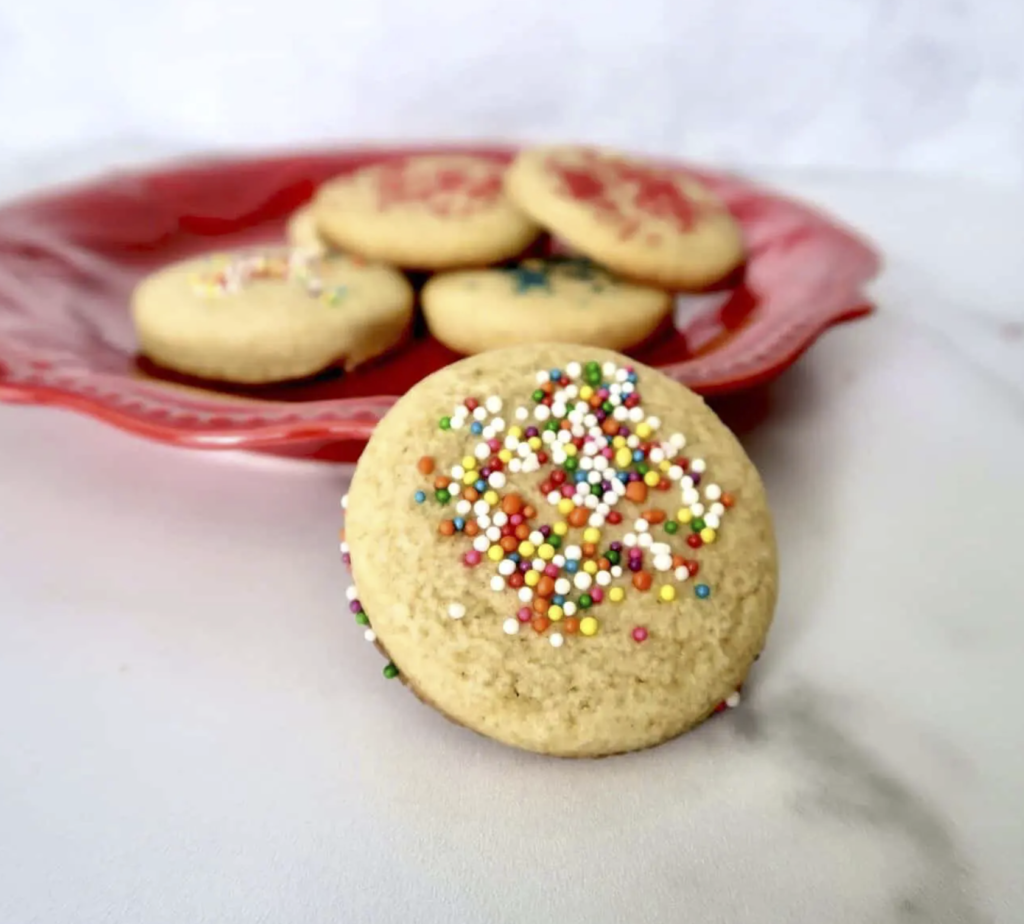 Sugar Free "Sugar" Cookies (Erin Palinski Wade RD) Who doesn't love a good sugar cookie?? I know I do, and you don't have to worry about these "sugar" cookies spiking your blood sugar. Each cookies has 3g fiber, 4g protein, and only 6g carbohydrate.
Lemon Tofu Creme (Nutrition Starring YOU) If you're looking for a protein packed dessert, you need to try this lemon tofu creme. It's creamy, tasty, and low in carbs.
Best added sugar free desserts for diabetes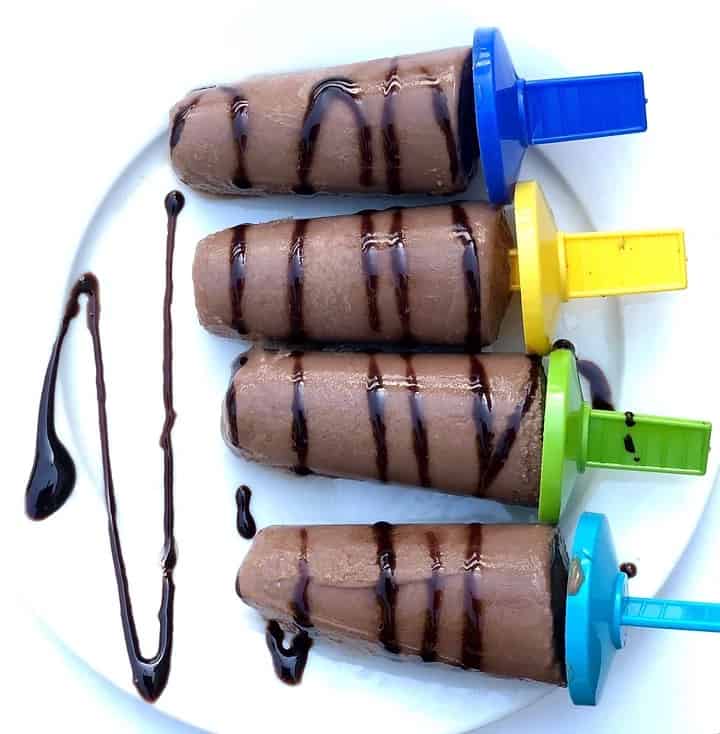 Chocolate Chickpea Ice Pops (Theresa Gentile RD) You'd never know these delicious fudge pops have both yogurt and chickpeas in them! These two ingredients mean each pop has 8g of protein.
Easy Chocolate Fudge Brownies (Jennifer Hunt Nutrition) If you've ever wanted to try your hand at black bean brownies, this is the recipe you need to try. They're tasty and have 4g fiber in each brownie. No one will ever know the secret ingredient!
No Sugar Added Stewed Apples (The Miller's Kitchen) Stewed apples always remind me of a comforting fall treat. This recipe uses 100% apple juice and no syrups or sweeteners.
Diabetes sweets: Best store bought desserts for diabetes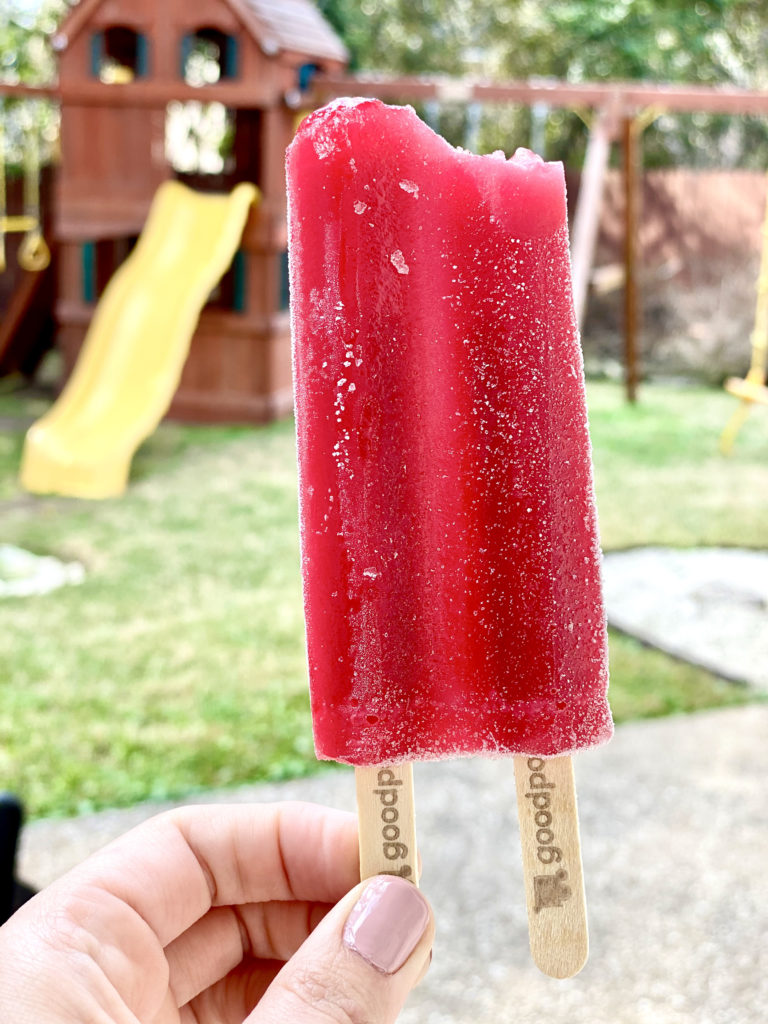 Good Pop Frozen Pops Goodpop frozen pops are hands down one of my favorite popsicle options at the grocery store. They offer so many different flavors. Most varieties have <15g carbohydrate, and several also have some fat for a slower blood sugar response. My favorite flavor is the Orange Creamsicle.
Soozy's Grain Free Muffins Soozy's Muffins are my go to store bought muffin. They're higher in fiber and protein than other muffins and the Chocolate Chocolate Chip flavor makes a great dessert!
Simple Mills Cookies Simple Mills makes an amazing line of products, and their Crunchy Chocolate Chip Cookies are no exception. They're a lower sugar alternative (that tastes even better in my opinion) to Famous Amos chocolate chip cookies.
Want more store bought snack ideas?? Check out the 68 Best packaged Snacks for Diabetes!
Best no bake diabetes desserts
Low Sugar Chocolate Caramel Oatmeal Protein Balls (Milk & Honey Nutrition) I'm a big fan of easy bite size desserts that can be both dessert or breakfast. These protein balls are tasty, and don't require any appliances like a food processor or blender to make them.
No Bake Lemon Cheesecake Bites (Milk & Honey Nutrition) I love me some cheesecake! It's actually one of the more blood sugar friendly dessert options thanks to the protein and fat in the cream cheese. These cheesecake bites give you cheesecake flavor without the labor of making a whole cheesecake.
Strawberry Nice Cream (Shaw's Simple Swaps) With only 8g carbohydrate and 9g protein per serving, you'll want to make this Strawberry ice cream recipe all summer long!
Best diabetes chocolate desserts
Chocolate Peppermint Energy Bites (Milk & Honey Nutrition) This is one of the first recipes I ever posted on my website, and it's stuck around for a reason. If you love the chocolate peppermint combo, but want a lower sugar way to enjoy it, you need to try this recipe.
Cherry Chocolate Coconut Milk Chia Pudding (Bucket List Tummy) Chia pudding offers fiber and protein and a super creamy texture for either dessert or breakfast. The cherry chocolate coconut combo in this recipe makes it one of my favorites.
Edible Brownie Batter (A Grateful Meal) For all those times you've wanted to lick the bowl, but were afraid of a blood sugar spike… this is the recipe for you. This brownie batter is meant to be eaten before it's baked and has 4g fiber per serving.
Best low carb desserts for diabetes
Best low sugar desserts for diabetes
Other diabetes friendly dessert ideas
If you want even more diabetes desserts ideas, make sure to grab a copy of my latest diabetes desserts cookbook, The Easy Diabetes Desserts Cookbook! It's packed full of 60 diabetes dessert recipes that are delicious and blood sugar friendly!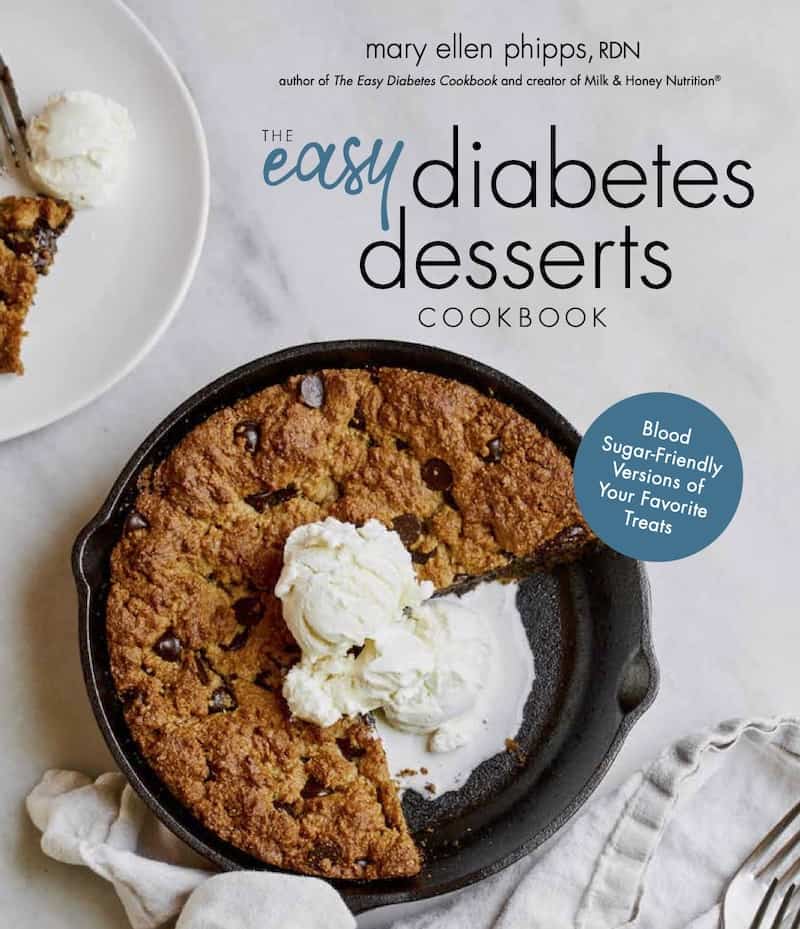 And don't forget to grab a copy of my first diabetes cookbook, The Easy Diabetes Cookbook! It's packed full of delicious diabetes friendly recipes, including a whole chapter on blood sugar friendly desserts.
---