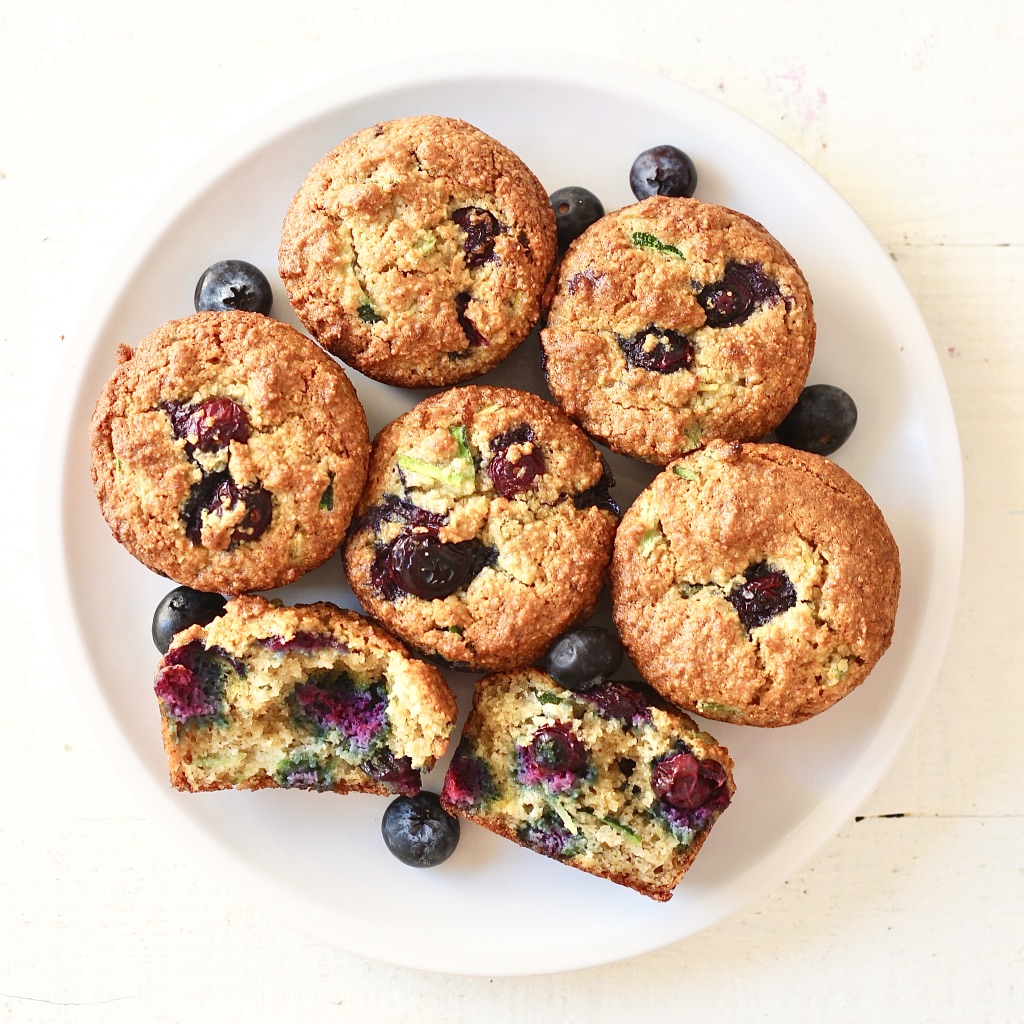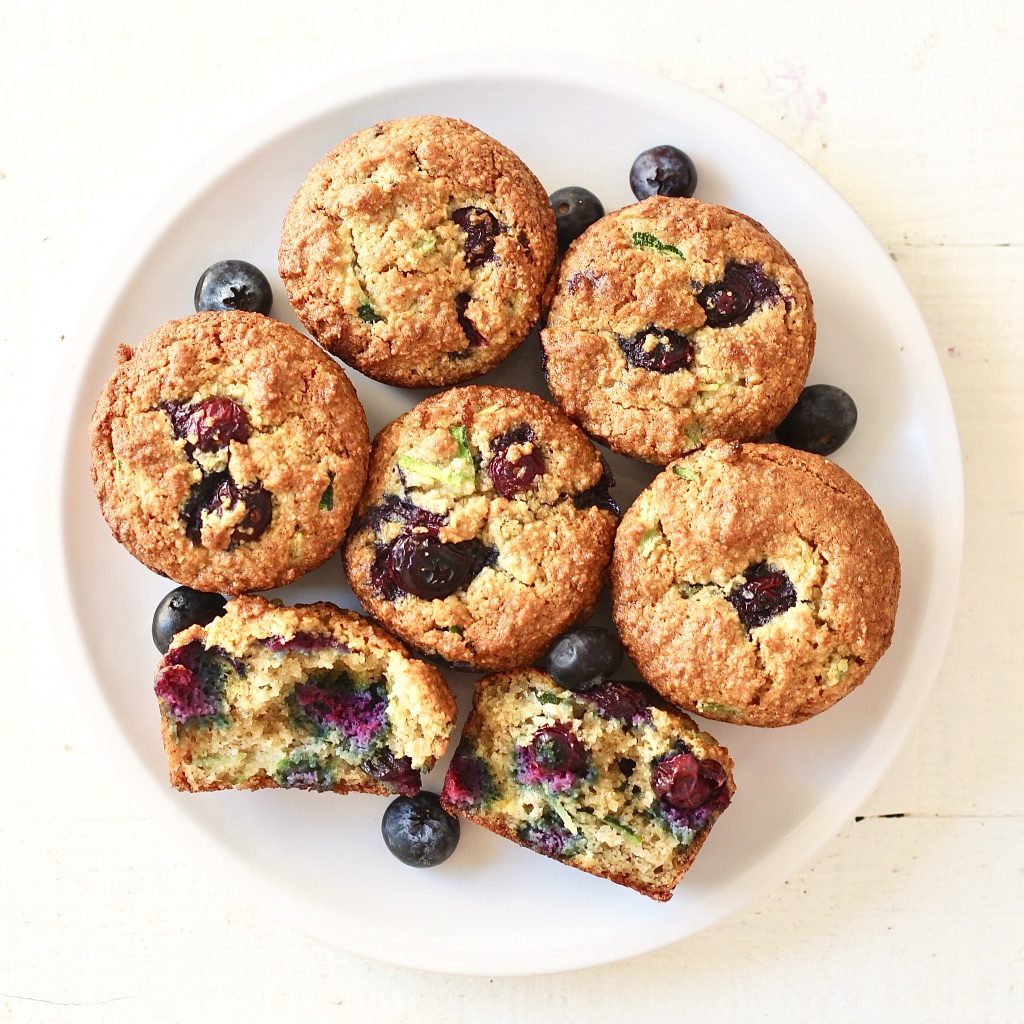 This post was sponsored by the U.S. Highbush Blueberry Council.
All thoughts and ideas are my own.
These Gluten Free Blueberry Zucchini Muffins are deliciously nutritious and the perfect way to start your day!
Nothing makes me more excited than a fluffy blueberry muffin. Make these zucchini blueberry muffins ahead of time and freeze for an easy breakfast option during the week!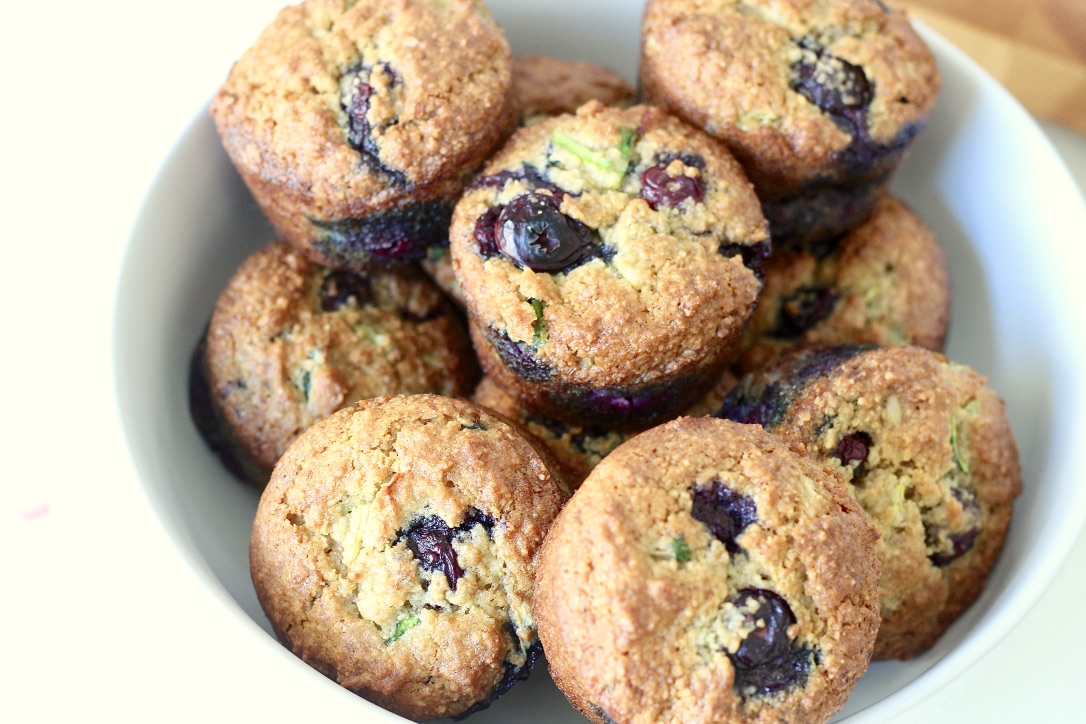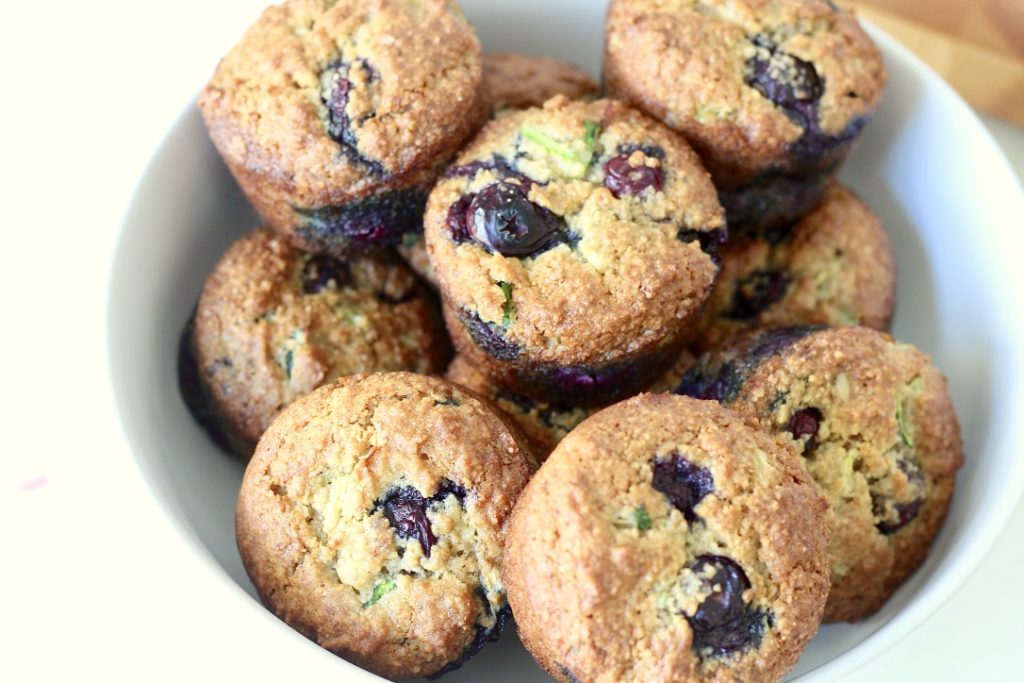 What's the difference between wild blueberries and highbush blueberries?
November is National Diabetes Month and I can't think of a better fruit to celebrate with than highbush blueberries!
Now, don't let the term "highbush" confuse you. Highbush blueberries are the same blueberries you always see in your produce section and in your freezer section.
You may also see wild blueberries in your freezer section. They are typically only sold frozen in the U.S. and are much smaller than highbush blueberries. All my recipes, including this one for zucchini blueberry muffins, utilize conventionally-grown blueberries, otherwise known as highbush blueberries.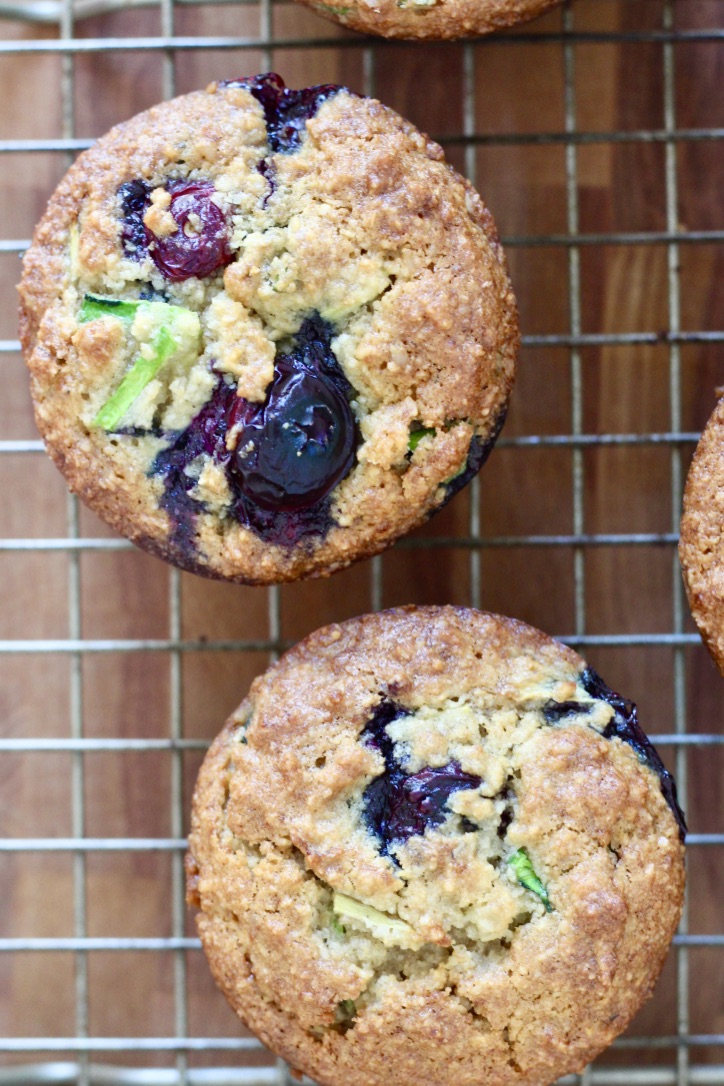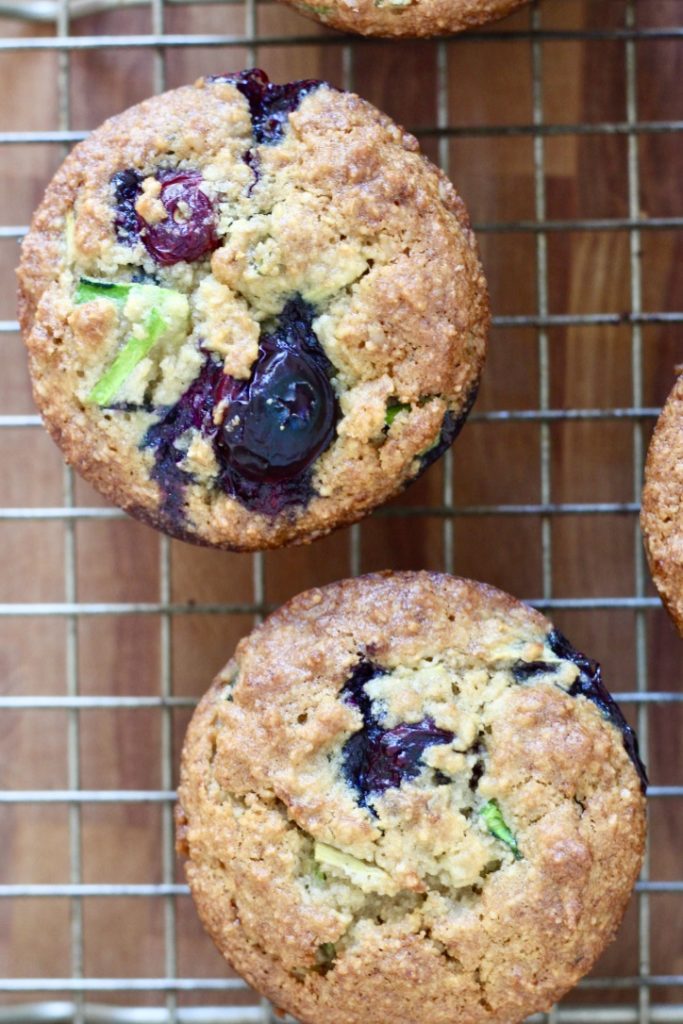 What's a serving of blueberries?
One cup (or a large handful) of blueberries is considered one serving. One serving has 80 calories and contains essential nutrients including: fiber, vitamin C, vitamin K, and manganese.
Diabetes and blueberries: What's the connection?
As someone living with diabetes myself, and as a professional that works in the diabetes field, I'm very interested in what research tells us about blueberries and how they can help people living with diabetes. So, what does research tell us?
In one clinical trial, 32 individuals who were previously diagnosed with metabolic syndrome drank similar-tasting smoothies either with blueberries (containing 22.5 g blueberry bioactives) or without blueberries 2x/day for six weeks. The researchers found that the people who consumed the blueberry-containing smoothie were better able to lower their blood glucose in response to insulin than those who consumed the smoothie without blueberries (Stull, 2010). (Another way to say this is these people were more sensitive to the insulin they took and displayed less insulin resistance… that's a good thing!) While the study is not conclusive, it strongly suggests that more research is needed to evaluate blueberries and their potential role in improving insulin sensitivity in an insulin-resistant population.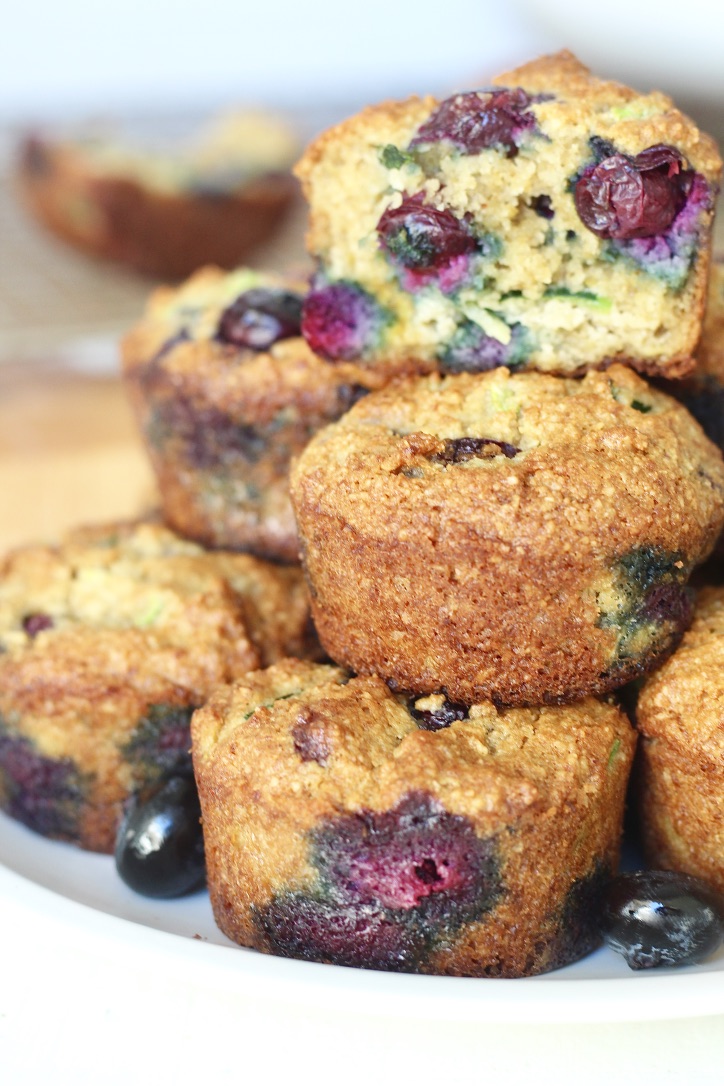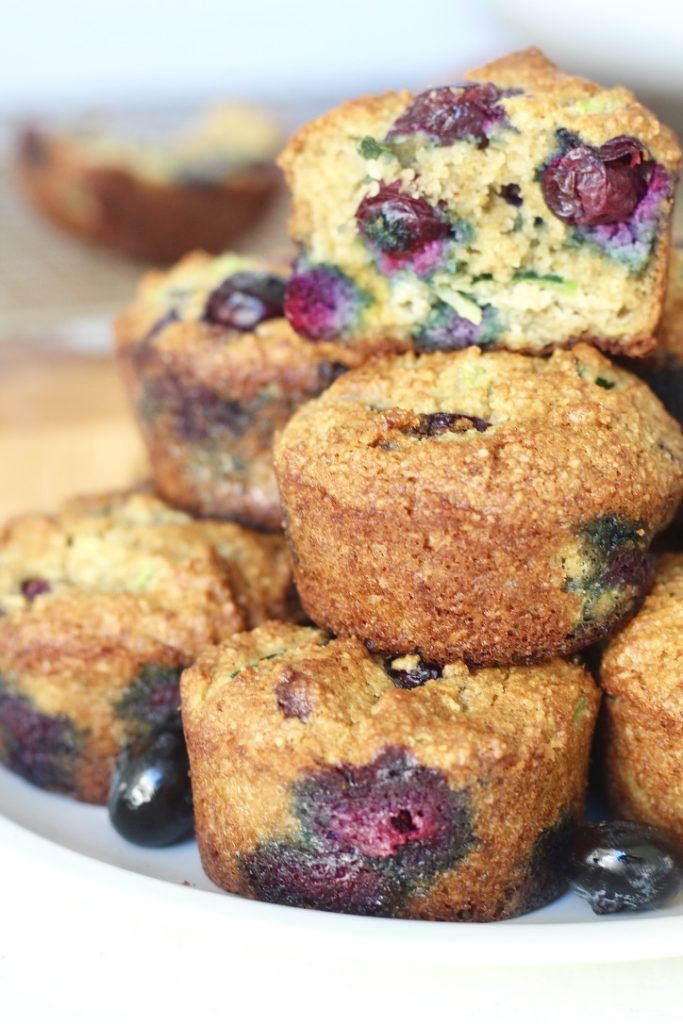 Another study conducted in men with type 2 diabetes looked at the effect of blueberries on both heart health and diabetes. This was yet another double-blind, randomized, placebo-controlled trial, which is the strongest type of study researchers can do. Over the eight-week period, researchers studied 52 overweight men, ages 51-75 who had a medical diagnosis of type 2 diabetes for at least 6 months as indicated by hemoglobin A1c (HbA1c) > 6.5 and < 9 and BMI > 25 kg/m2. Along with their regular diet, the men were randomly told to either eat:
22g of freeze-dried blueberries (the equivalent of one U.S. cup/day fresh blueberries) each day
OR
22 g of a placebo powder each day (matched in energy and carbohydrate content to the freeze-dried blueberries)
In these types of studies, researchers will use a powder rather than actual blueberries so that participants don't know which one they are getting. By keeping the participants "blind" to the type of powder they are eating, researchers can be sure that participants won't experience a placebo effect.
The study found that the men who consumed the equivalent of one U.S. cup of fresh blueberries saw clinically significant improvements in indicators of type 2 diabetes – HbA1c and fructosamine – compared to the placebo. The results also showed significantly decreased levels of triglycerides following blueberry consumption compared to placebo (Stote, 2020).
These results can technically only be applied to the populations they are conducted in. But, this research, combined with the nutritional profile of blueberries, gives me as a dietitian and someone living with diabetes motivation enough to enjoy blueberries every day!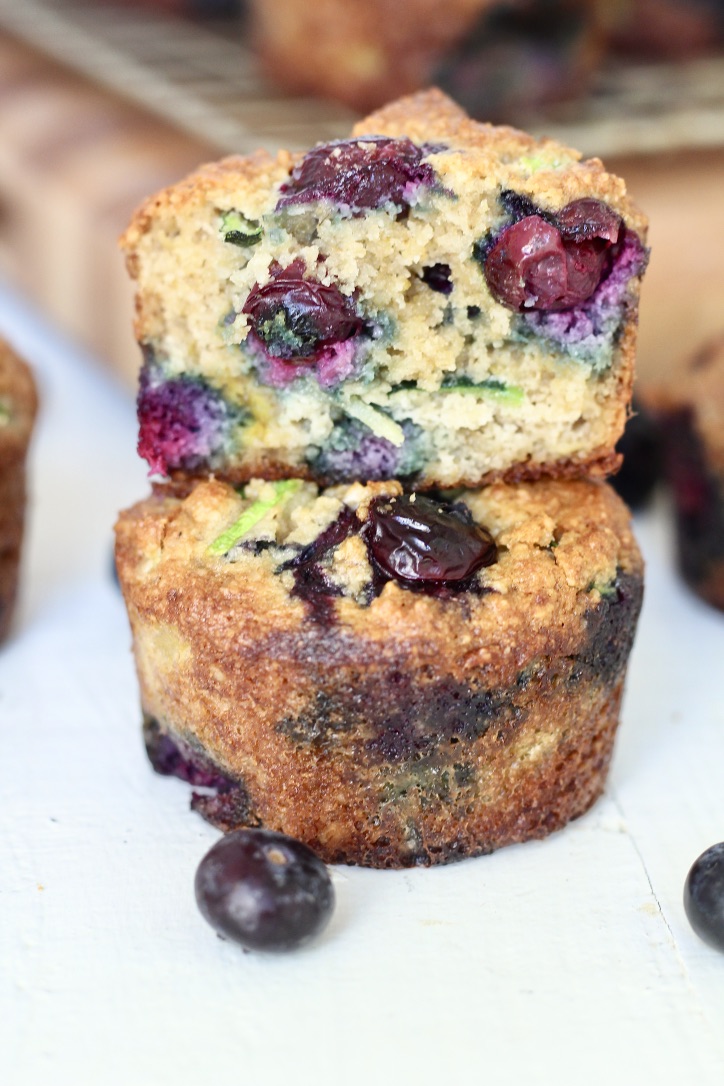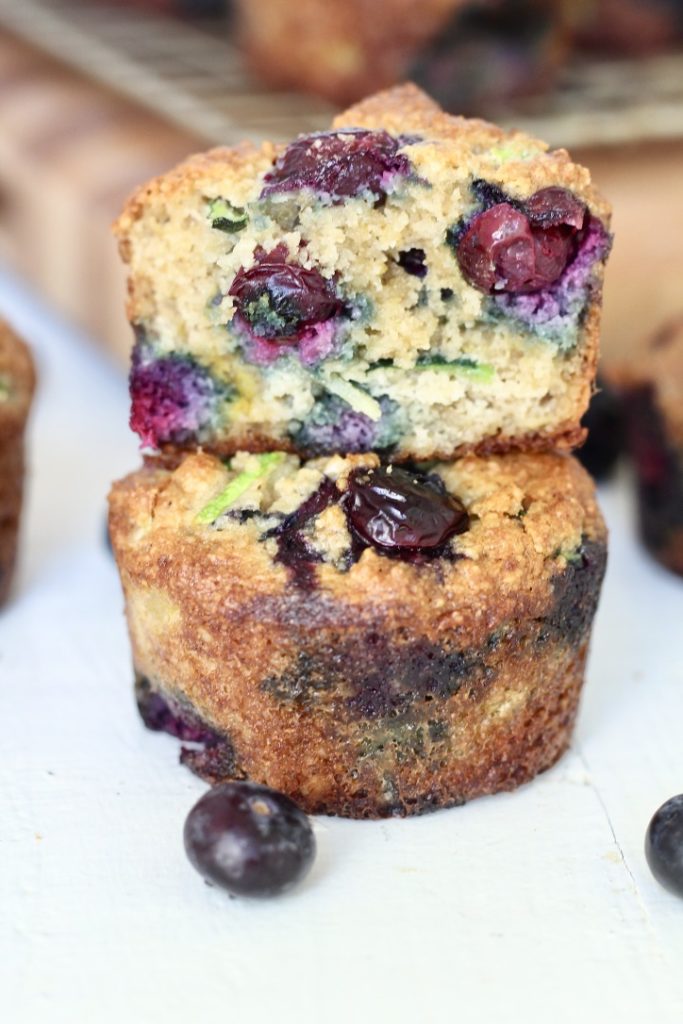 Is eating a muffin for breakfast healthy?
Short answer: yes, it can be. But really, it isn't about one food or another, but rather what balance of fat, fiber, and protein you have in your meal. These zucchini blueberry muffins are well balanced and sure to help you start your day on the right foot!
Is it better to bake with fresh or frozen blueberries?
The great thing about blueberries is you can bake with fresh or frozen blueberries depending on what you have on hand. They are interchangeable in most recipes. While there may be some slight differences in appearance, your end product should have the same taste and texture whether you use fresh or frozen blueberries.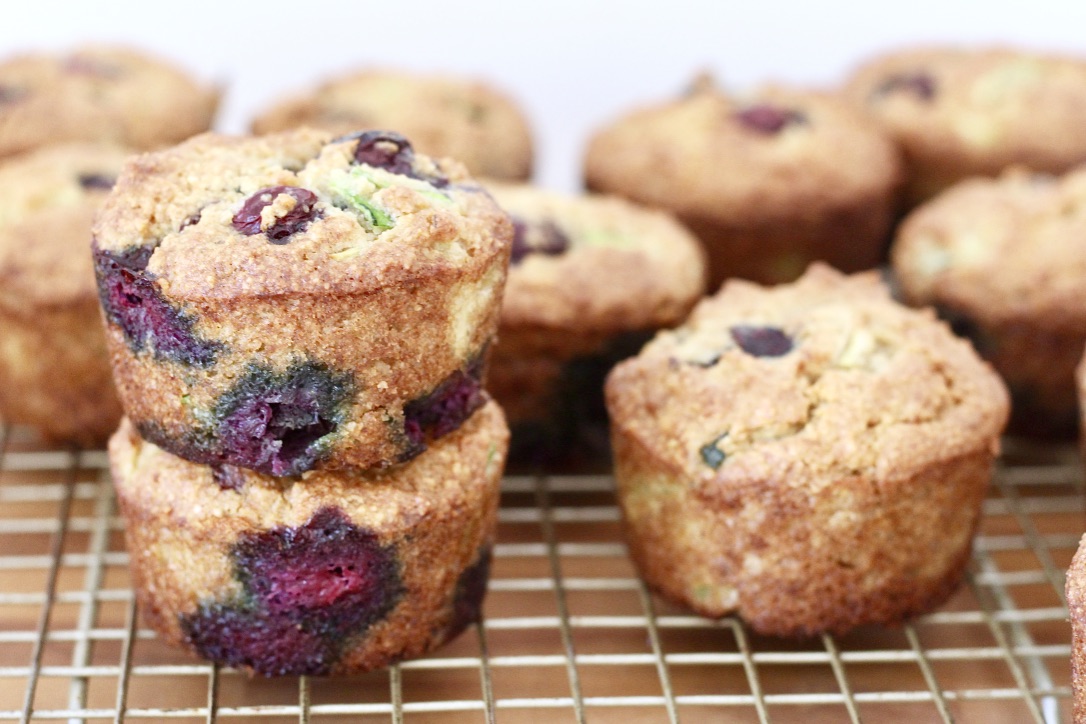 How to avoid blueberries sinking in muffins
The key to not having your blueberries sink to the bottom is don't mix them into your batter before you pour the batter into your pan. If you are making a cake, spread half the batter in the bottom of your pan, then top with half of the fresh or frozen blueberries you are using. Carefully spread the remaining batter over the blueberries. Finally, sprinkle the rest of the blueberries over the top.
For cupcakes or muffins, you can fill the muffin cups two-thirds full with batter, then dot the tops with blueberries. They will distribute themselves as they bake. Now, my gluten free zucchini blueberry muffins are a bit different since we're using flours that are a bit more dense. In this recipe, we mix our blueberries into the batter before we add them to the muffin tin.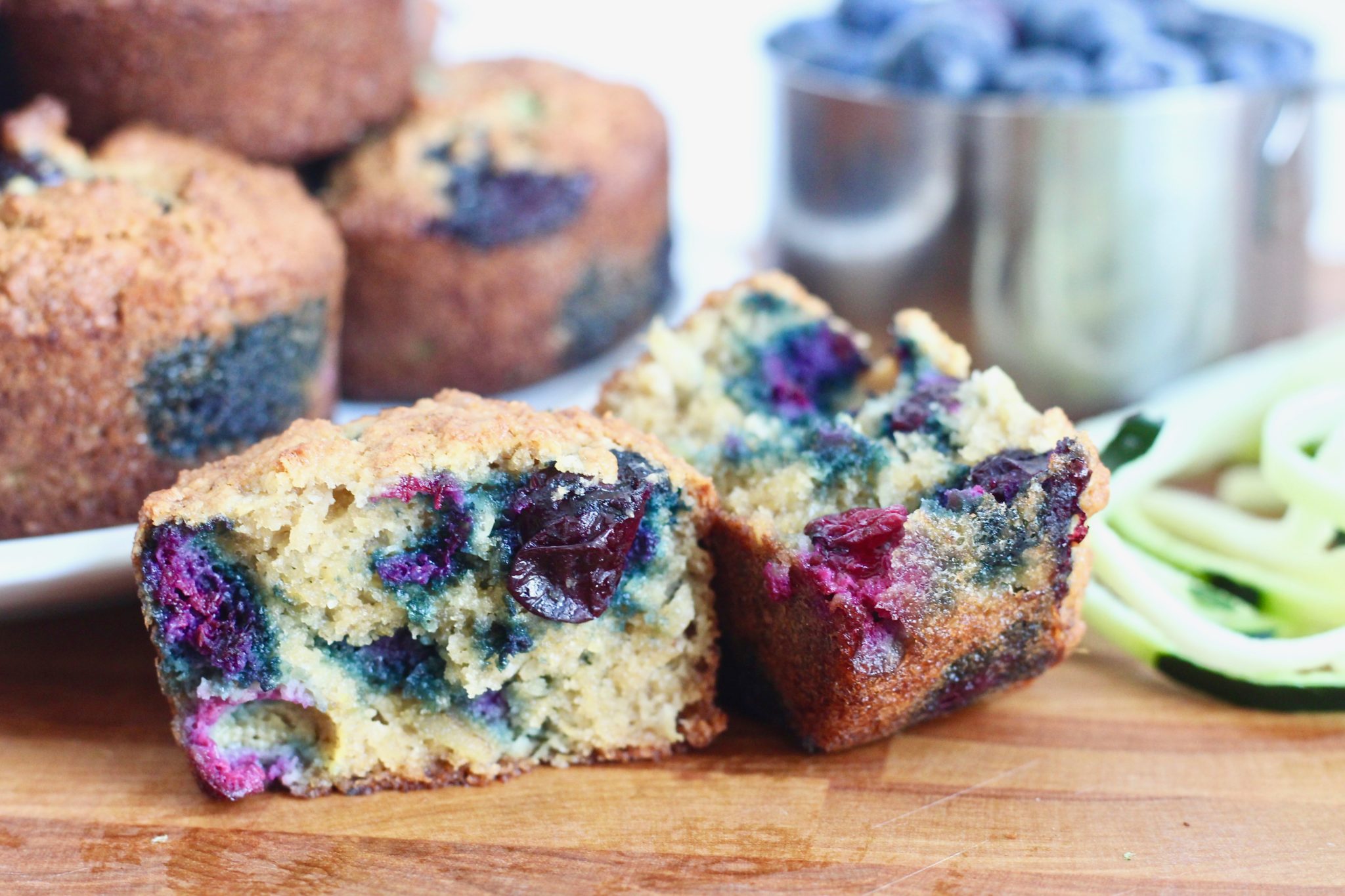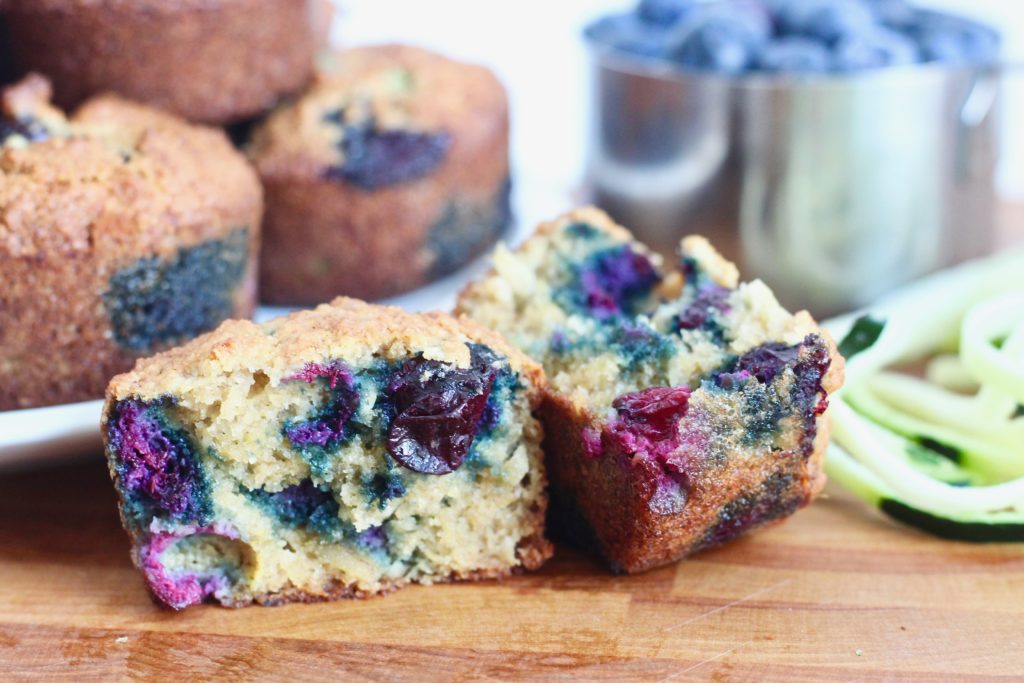 The best flour to use for gluten free blueberry muffins
I like to use a combination of oat flour and almond flour when I make any kind of muffin. It offers the best of both worlds: naturally gluten free and blood sugar friendly. Though, if you don't have almond flour on hand, you can sub additional oat flour in these zucchini blueberry muffins, and vice versa.

Gluten-Free Blueberry Zucchini Muffins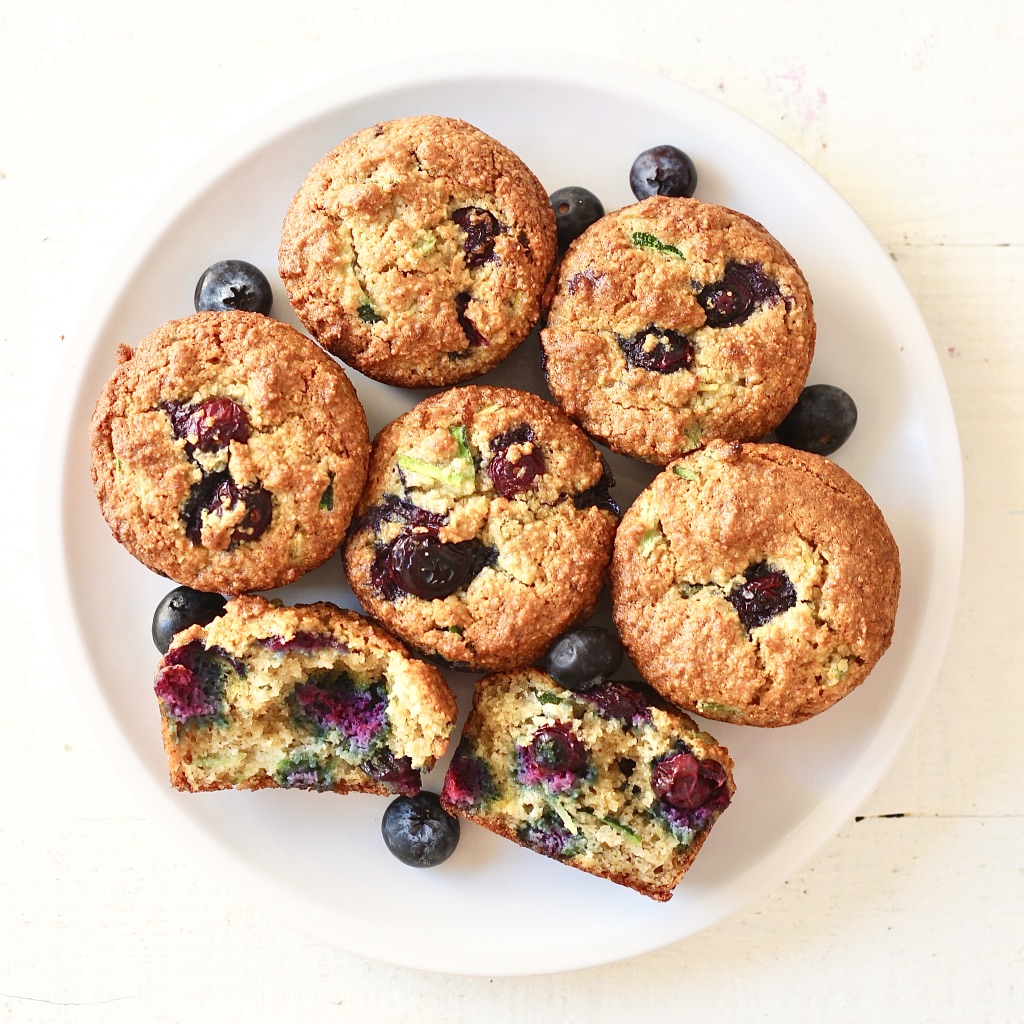 Ingredients
⅓

cup

unsweetened applesauce

⅓

cup

unsalted butter

melted (you can sub coconut oil if desired)

2

large

eggs

beaten

⅓

cup

pure maple syrup

¼

cup

avocado oil

or another cooking oil of your choice

2

tsp

vanilla extract

2

cups

almond flour

1 ¼

cups

rolled oats

ground into powder

1

tsp

baking soda

½

tsp

baking powder

1

cup

fresh zucchini spirals

chopped

1

cup

fresh or frozen blueberries
Instructions
Preheat your oven to 375 degrees. Line your muffin tins with paper liners, silicone liners, or spray the tins with cooking spray.

In a medium size bowl, combine the applesauce, melted butter, eggs, maple syrup, avocado oil and vanilla extract. Whisk together well. Set the bowl aside.

In a second bowl, combine the almond flour, ground oats, baking soda, and baking powder and whisk together until well combined.

Add the dry ingredients to the wet ingredients and gently mix everything together with a large rubber spatula until well combined. Add the blueberries and chopped zucchini spirals to the batter and gently mix to combine.

Using an ice cream scoop, scoop the batter into each muffin tin. You will prepare 12 muffins.

Bake the muffins for about 25 minutes or until a toothpick inserted into the center comes out clean and the tops are nice and golden brown.

Remove the muffins from the oven and let them sit for about 5 minutes. Then carefully transfer the muffins out of the muffin tin and onto a cooling rack.

If stored in an airtight container, your Gluten Free Blueberry Zucchini Muffins will keep on the counter for about 48 hours, in the refrigerator for about 5 days, and in the freezer for up to 3 months.
Notes
The nutrition facts presented here are estimates only. The brands you use and product types chosen can change the nutritional information presented. To obtain the most accurate nutritional information, you should calculate the nutritional information with the actual ingredients you use.
Nutrition
Serving:
1
muffin
|
Calories:
271
kcal
|
Carbohydrates:
19
g
|
Protein:
6
g
|
Fat:
21
g
|
Saturated Fat:
5
g
|
Sodium:
126
mg
|
Fiber:
3
g
|
Sugar:
8
g
References
Stull AJ, Cash KC, Johnson WD, Champagne CM, Cefalu WT. Bioactives in blueberries improve insulin sensitivity in obese, insulin-resistant men and women. J Nutr. 2010 Oct;140(10):1764-8. doi: 10.3945/jn.110.125336. Epub 2010 Aug 19. PMID: 20724487; PMCID: PMC3139238.
Stote KS, Wilson MM, Hallenbeck D, et al. Effect of Blueberry Consumption on Cardiometabolic Health Parameters in Men with Type 2 Diabetes: An 8-Week, Double-Blind, Randomized, Placebo-Controlled Trial. Curr Dev Nutr. 2020;4(4):nzaa030. Published 2020 Mar 9. doi:10.1093/cdn/nzaa030