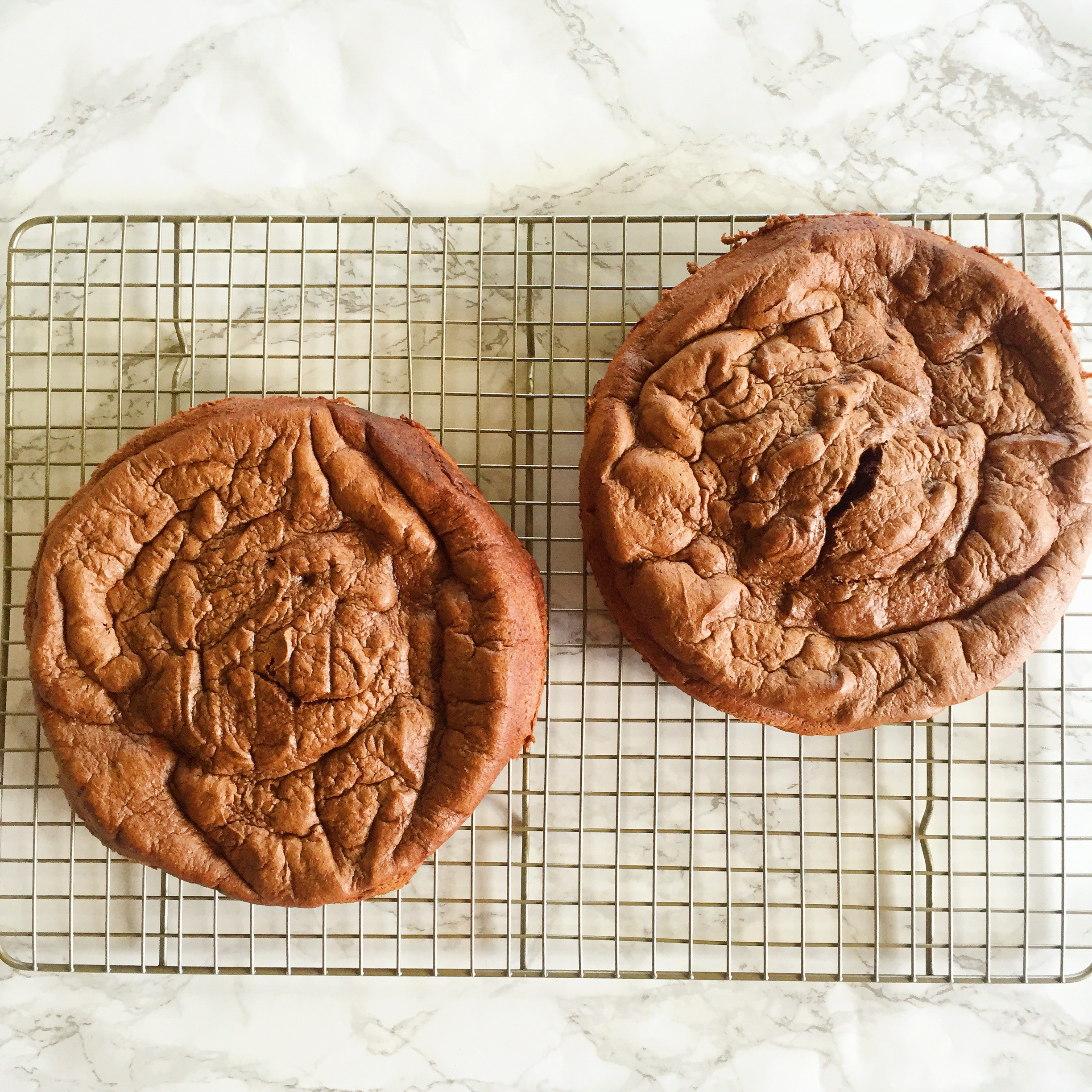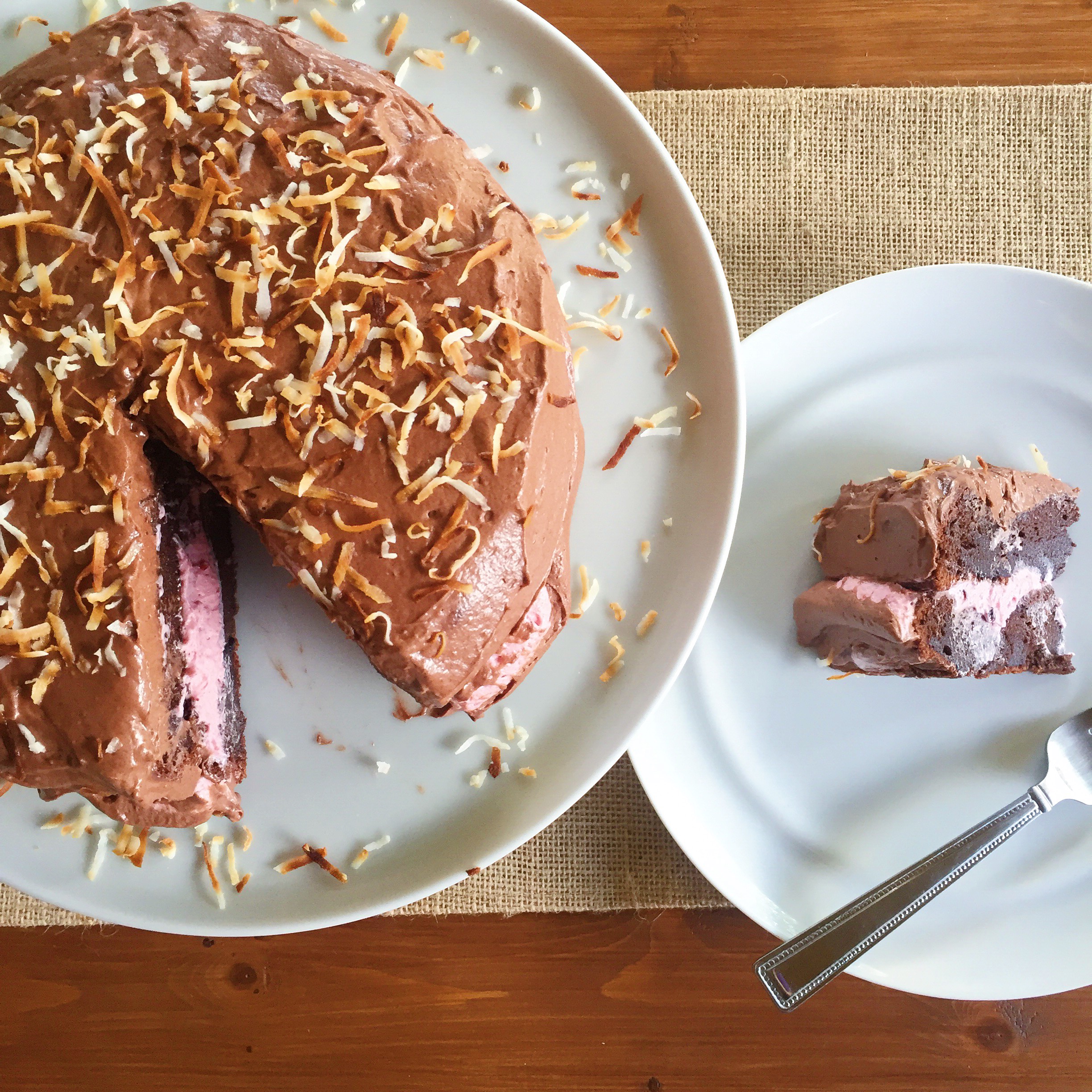 1 1/2 cups plus 1 heaping Tbsp Namaste Foods Gluten Free Perfect Flour Blend
1 1/2 cups granulated sugar of choice (regular, palm, coconut, etc.)
1 cup unsweetened cocoa powder
2 1/2 tsp baking powder
1 tsp salt
2/3 cup Chosen Foods Avocado Oil
4 eggs
1 1/3 cup water
2 1/4 tsp vanilla extract
Mix all dry ingredients together in a large mixing bowl (not the bowl of your mixer). Mix all wet ingredients together in the bowl of your mixer. Beat wet ingredients on low for 1 minute until well combined. Add dry ingredients to your mixer bowl in three batches scraping down the sides each time. Beat well after each addition. Once all the dry ingredients have been added, beat on high for two minutes. Divide into two greased 8in cake pans. Bake at 350 for 30-35 minutes until a knife inserted in center comes out clean. Cool in pans on a wire rack for 10-15 minutes. Remove from pans and cool to room temperature on a wire rack before icing.
Note: These cakes will look super tall and fluffy when removed from the oven. They will deflate significantly after you take them out of the oven. This is ok! The resulting cake is a moist spongy cake.