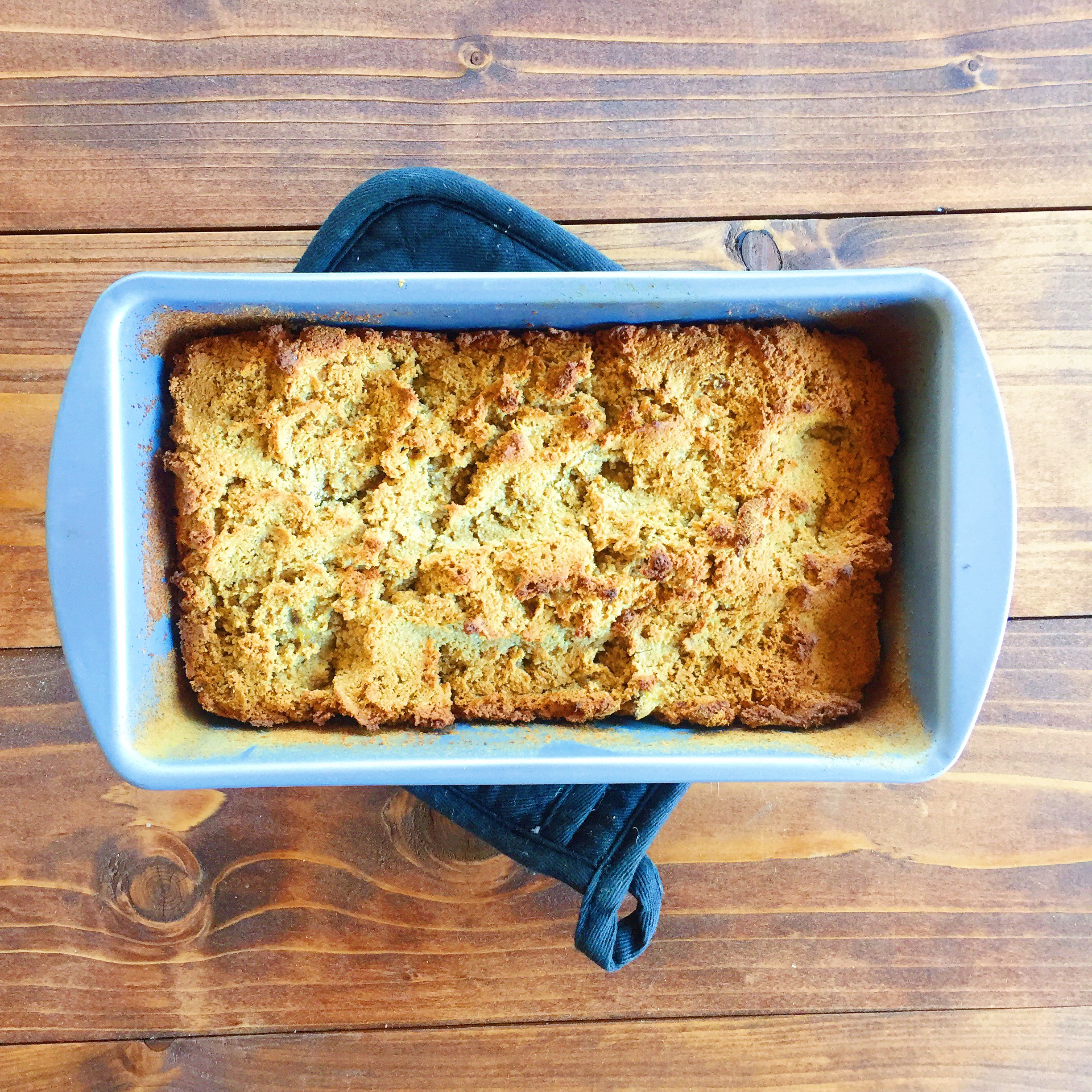 This recipe was adapted from Chosen Foods.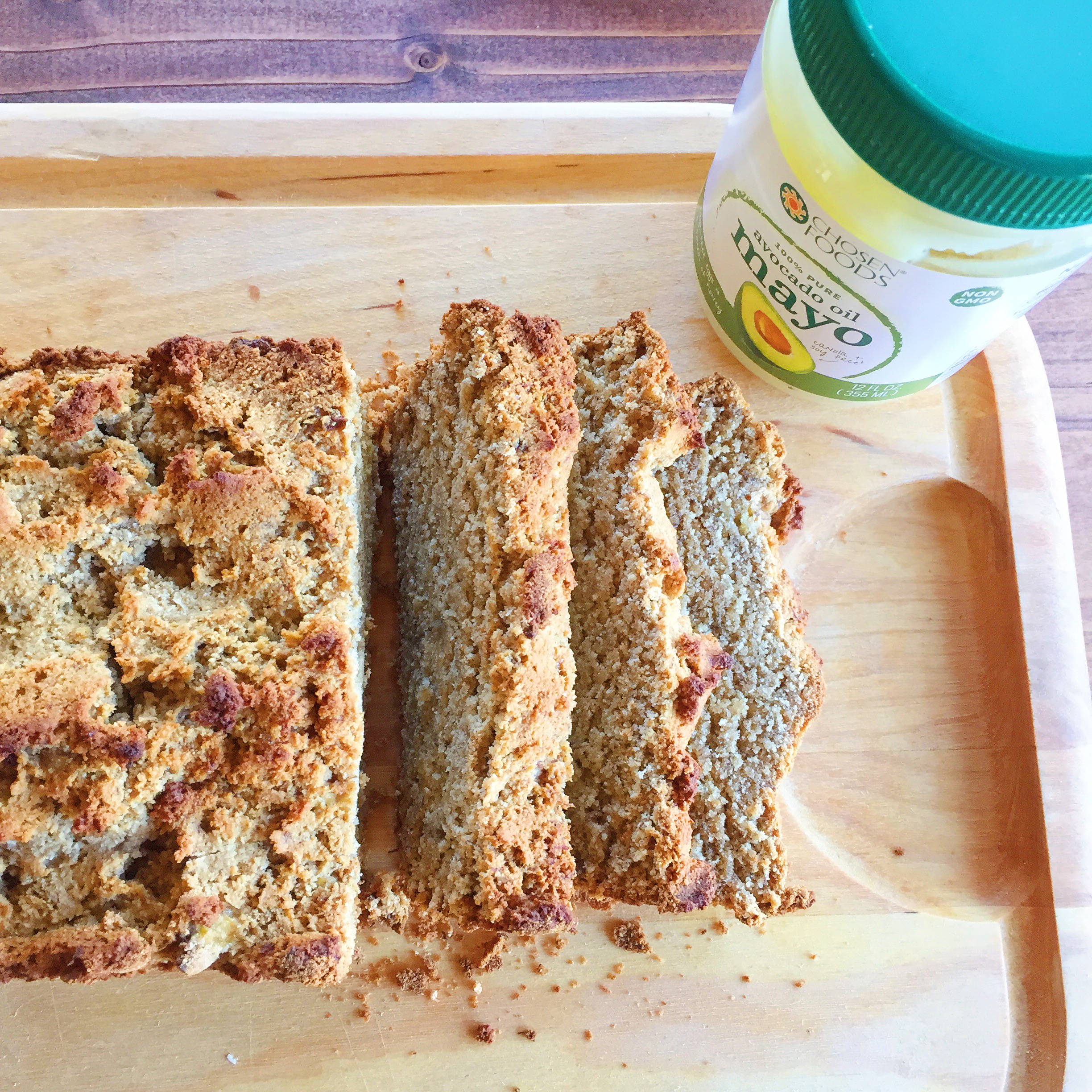 1 cup mashed banana (about 4 bananas)
1 cup Chosen Foods Avocado Mayo *
1/3 cup honey
1 cup Nutiva coconut flour
3/4 cup Bob's Red Mill tapioca flour
2 tsp baking powder
1 tsp baking soda
3/4 tsp xanthan gum
1/4 tsp salt
1 Tbsp pumpkin pie spice
Preheat oven to 350 degrees. Mix first three ingredients together and stir well. Add remaining ingredients and whisk together just until combined. Set batter aside.
Spray a loaf pan with preservative free cooking spray. (I prefer Chosen Foods avocado oil spray) then add a few tsp coconut flour and shake the pan to coat. Dump out extra flour from pan.
Pour batter into floured pan. Using the back of a spoon, press batter down and spread out. Bake for 30-35 minutes. Enjoy!!
*To make Grain Free PUMPKIN Banana Spice Bread, substitute 1/2 of the avocado oil mayonnaise for pumpkin puree (so you'll use 1/2 cup mayo and 1/2 cup pumpkin).