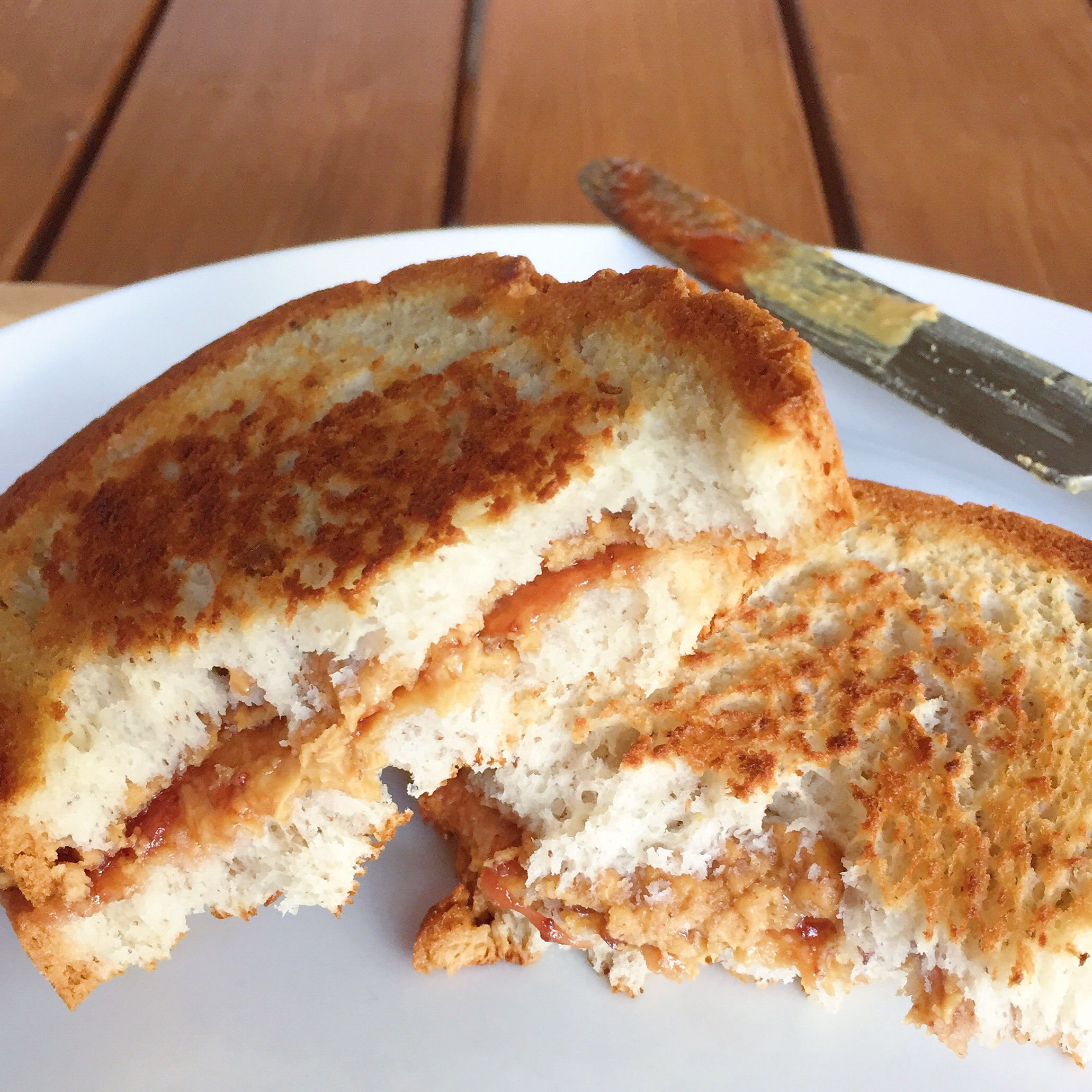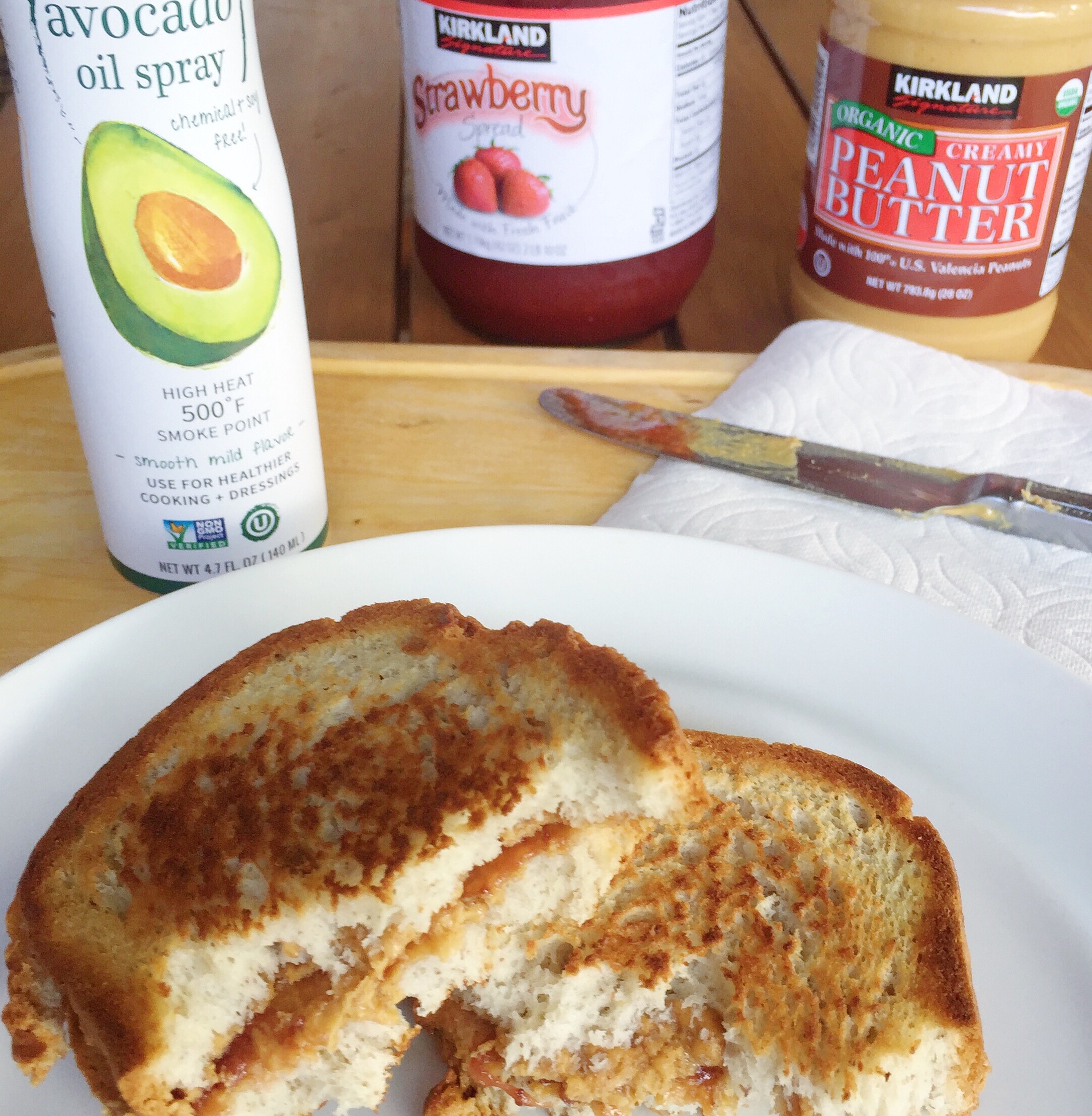 Chosen Foods Avocado Oil Spray
2 slices Udi's Whole Grain Gluten Free Bread
1 Tbsp all natural peanut butter
1/2 Tbsp preservative free jelly
Heat a skillet over medium heat. Spray with Avocado oil spray. Spread a 1/2 Tbsp peanut butter on each slice of bread. Spread jelly on one slice. Press bread slices together. Place sandwich in pan and cook for 3-4 minutes on each side. Serve with vegetables for a balanced meal.