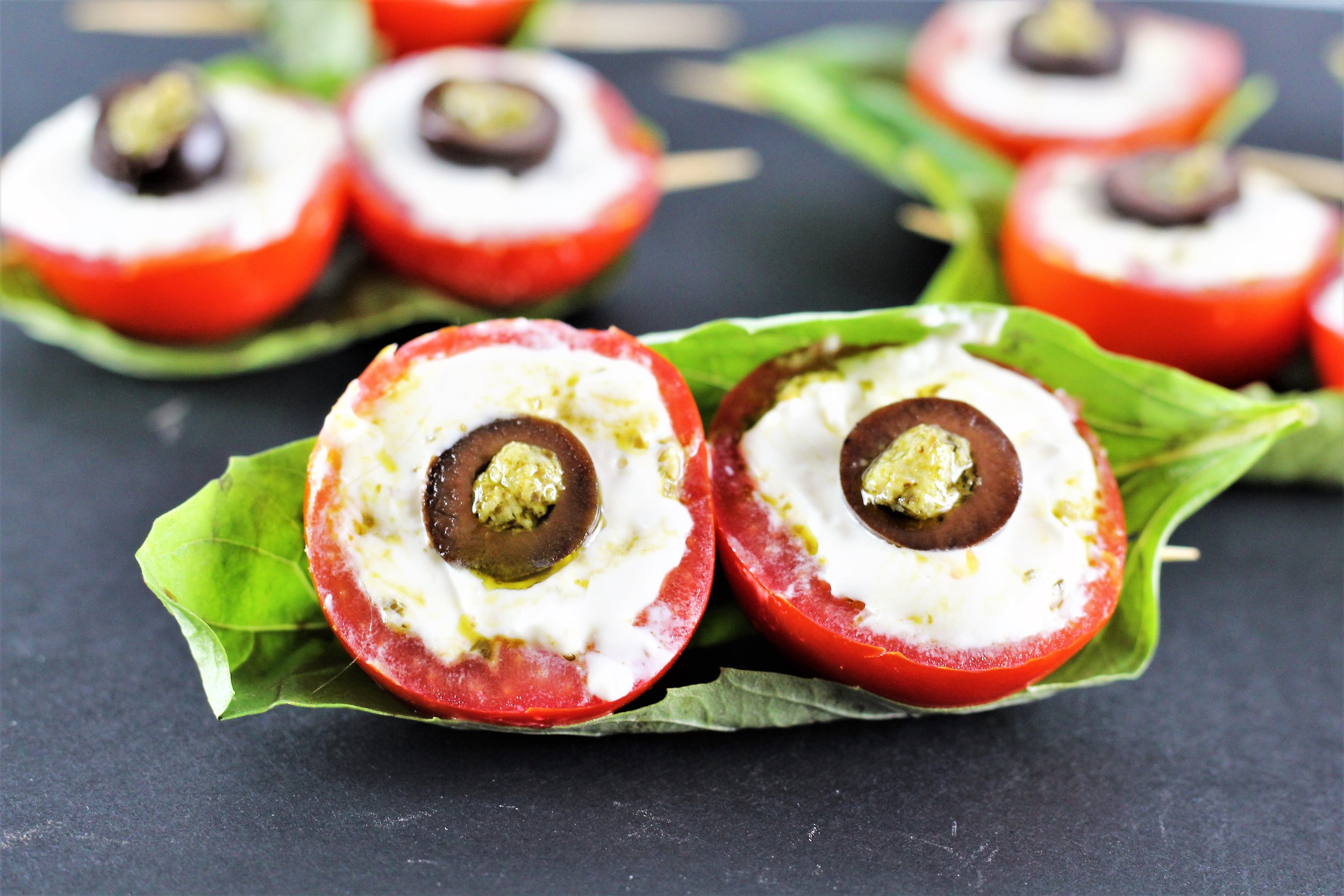 What are your Halloween plans? Whether you're headed to a fun adult costume party, a kids trick or treat event, or just hanging out at home, these Halloween Caprese Eyeballs are the perfect way to get you in the spirit… without all the usual sugar and preservatives that comes with Halloween treats.
Bonus: if you really enjoy grossing out to the max, the pesto gives the ghoulish illusion of infected eyeballs! Keep reading for step-by-step instructions on how to make these deliciously festive appetizers.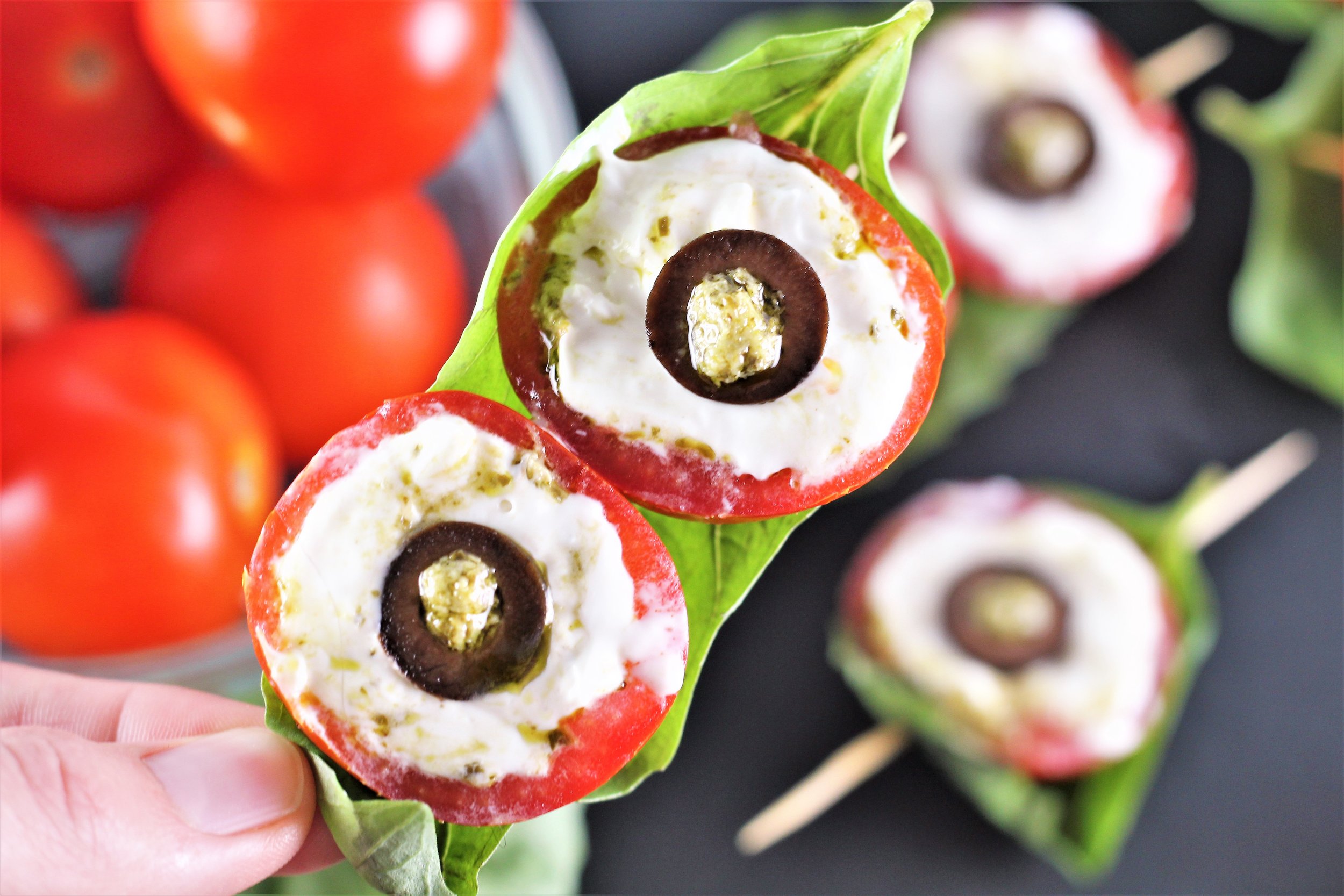 This post was sponsored by Sprouts Farmers Market.
All thoughts, opinions, and ideas are my own.
---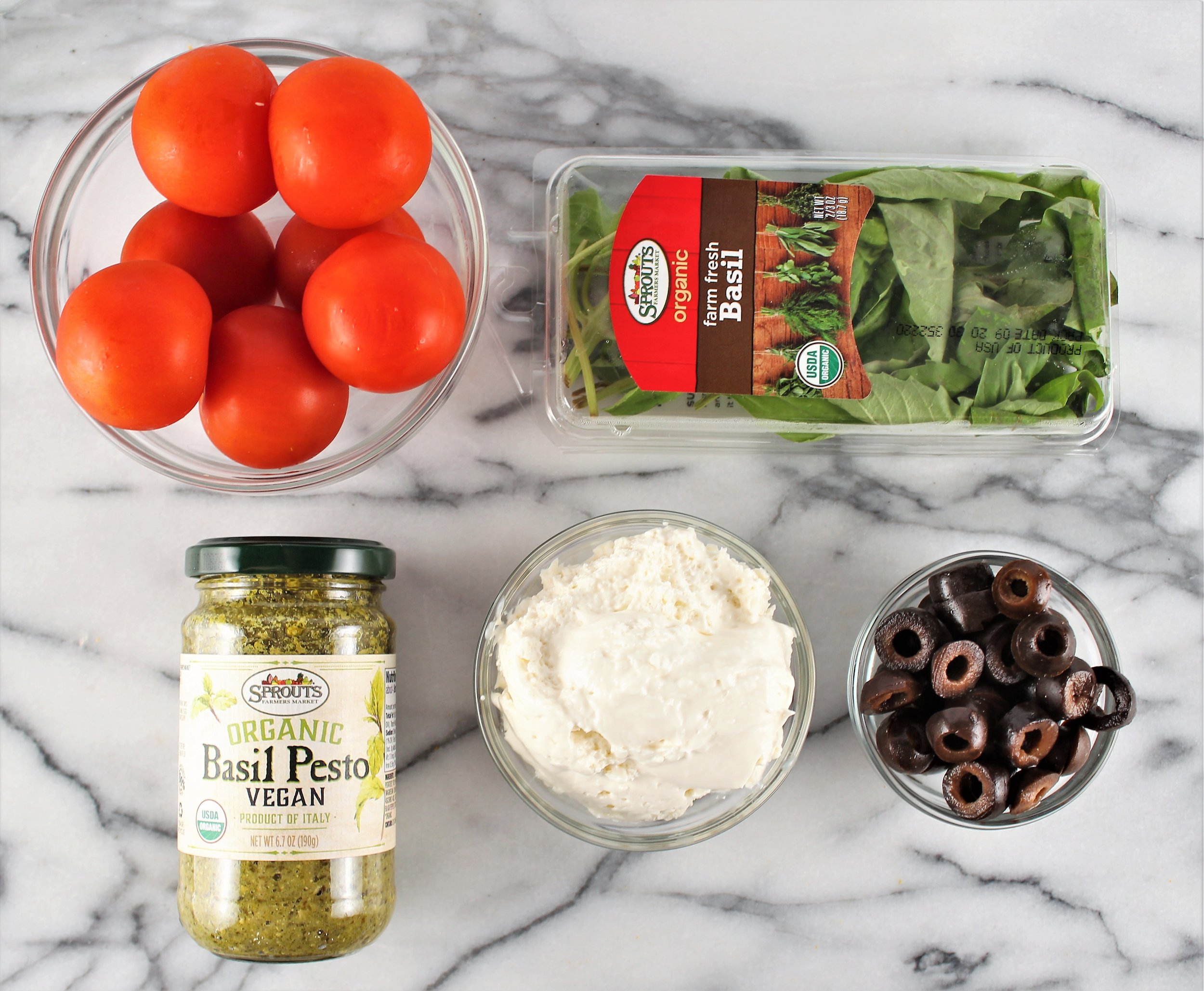 Halloween Caprese Eyeballs
12 small tomatoes
8oz. whipped cream cheese
Sliced black olives
Fresh Basil
Using a sharp knife, cut each of the tomatoes in half. Carefully spoon out the insides of the tomatoes and discard, saving the skins as shown.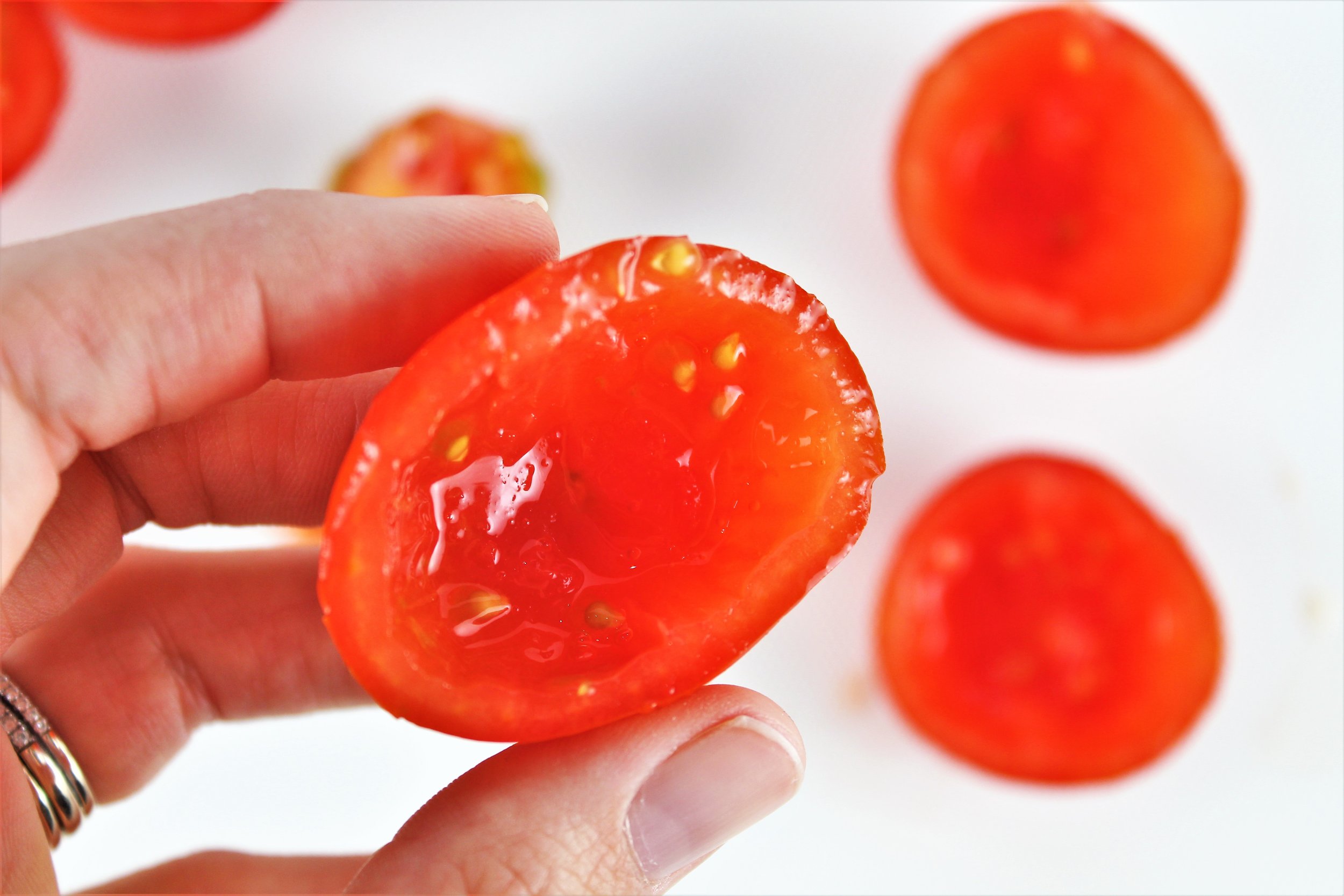 Next, empty the pesto sauce into a squirt bottle. (I found a great one at my local dollar store. See picture). Squirt pesto on the rim of the tomato skins as shown.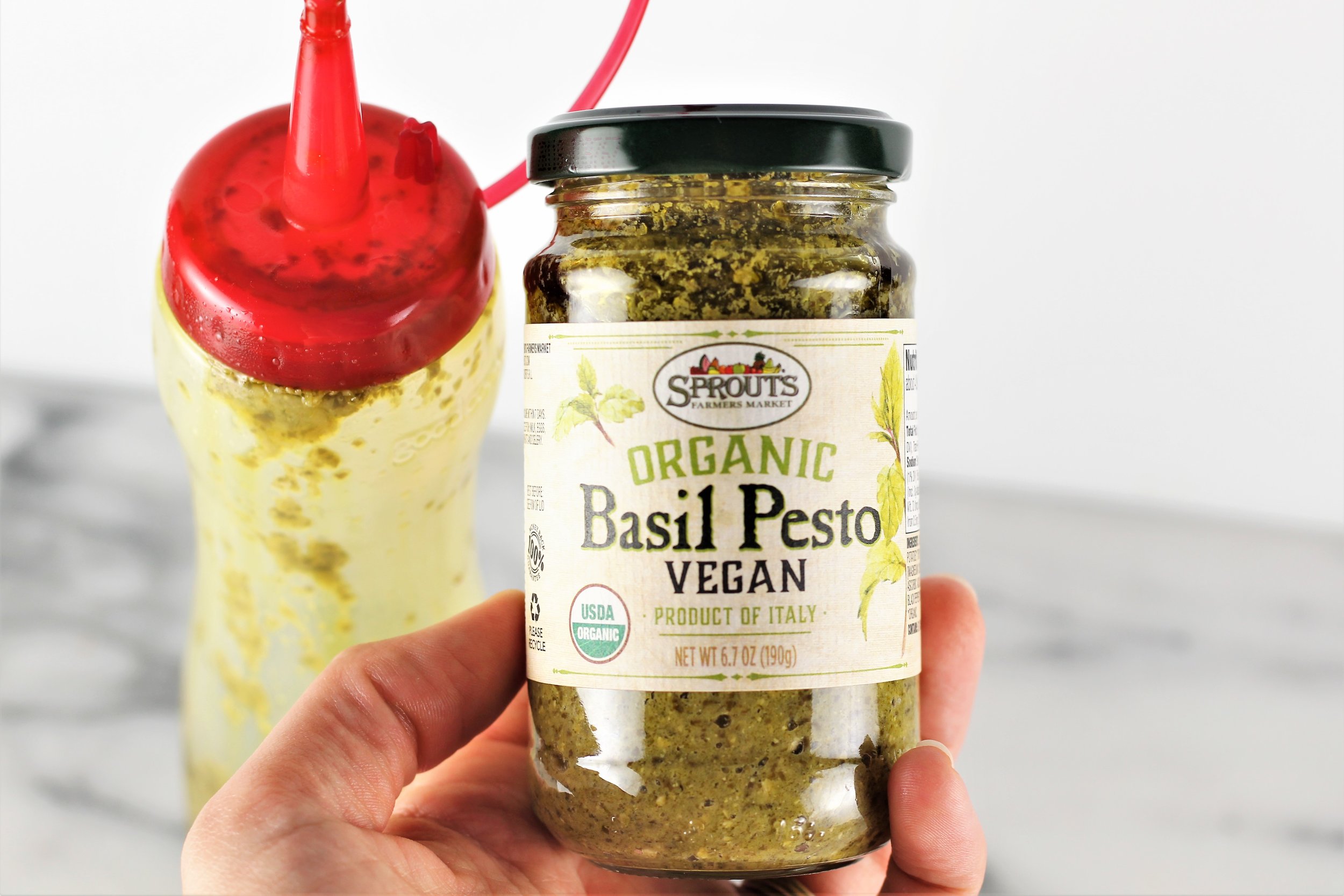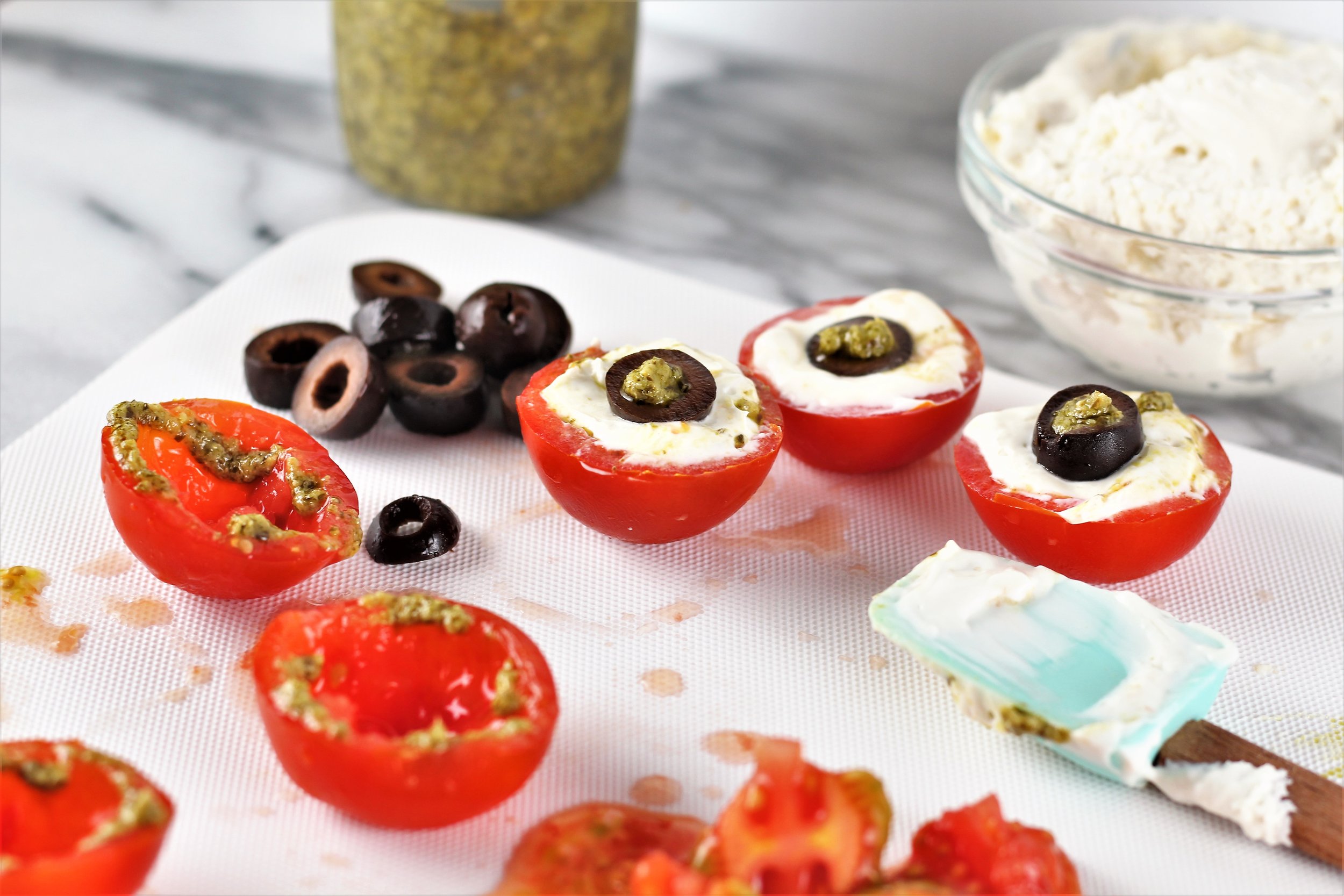 Fill each tomato skin with cream cheese. It's ok if things start to get a little messy and the pesto spreads into the cream cheese. This gives the illusion of "infected" eyeballs!
Next, press a sliced black olive into the center of each eyeball. Using the squirt bottle, squirt a small amount of pesto in the middle of each olive.
Finally place 1 or 2 eyeballs over a large basil leaf and skewer with a toothpick. Enjoy!