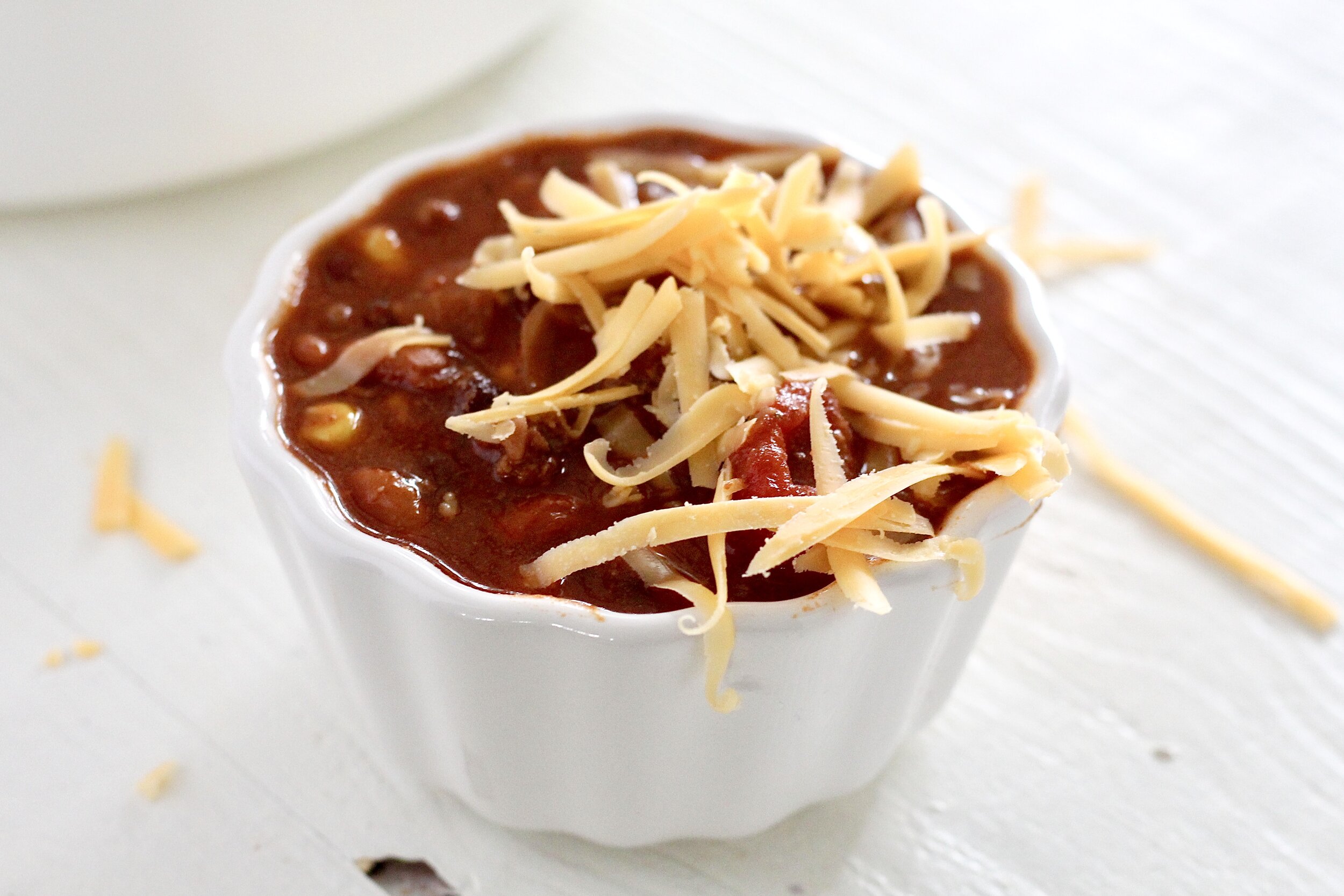 What's Fall and football season without some homestyle chili?? This Homestyle Beef & Bean Chili is hearty and nutritious and will have everyone wanting seconds!
Now, contrary to my Texas roots, I love beans in chili! it just isn't chili without it. This particular version is loaded with fiber and protein, thanks to lots of beans and tomatoes. And I love the slightly sweet addition of corn. I hope you enjoy this Homestyle Beef & Bean Chili as much as our family does!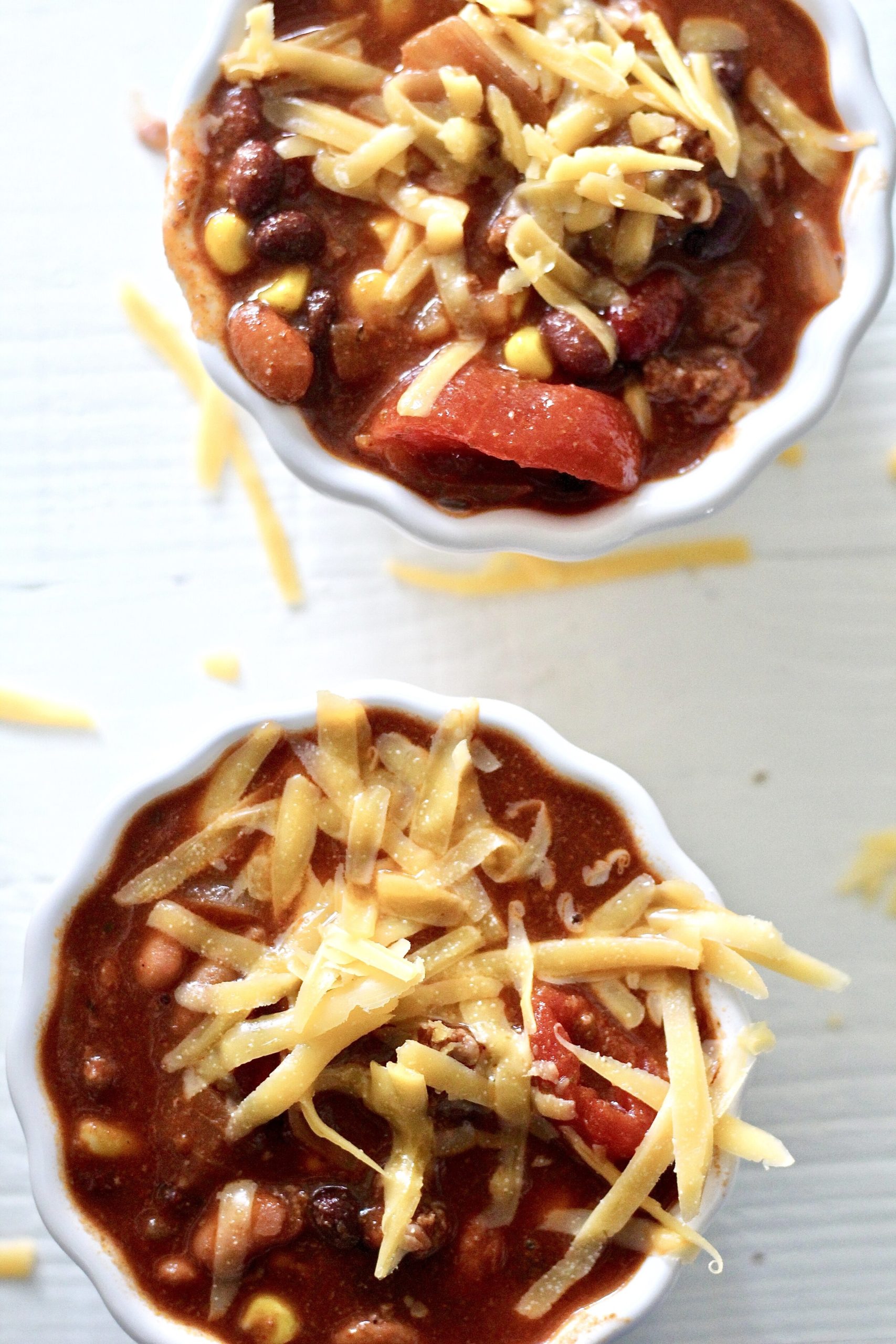 Homestyle Beef & Bean Chili
Yield: 8 servings
2 lbs ground beef
1 yellow onion, chopped
Oil
30oz sliced stewed tomatoes*
32oz tomato sauce*
2 cans black beans**
2 cans kidney beans**
2 cans pinto beans**
8oz frozen corn
1 Tbsp garlic powder
1 Tbsp onion powder
1 tsp salt
4 Tbsp chili powder
2 Tbsp paprika
1 1/2 Tbsp cumin
1 1/2 Tbsp oregano
Heat a large skillet over medium heat. Brown ground beef until cooked through. Drain grease and set aside. In a large soup pot, add a small amount of oil and the chopped onion. Sauté the onion over medium high heat for 10 minutes with lid on, stirring occasionally. Once onion has begun to brown, add all remaining ingredients. (Do not drain liquid from cans before adding to pot.) Stir to combine. Bring to a boil, reduce heat, and simmer for 30 minutes with lid off. Enjoy! Recipe makes 12 servings.
*When buying pre-made tomato products it's always best to avoid canned products in favor of those packaged in cardboard or glass containers. A common brand available at most grocery stores is Pomi.
**When buying canned ingredients, always select No Salt Added or Reduced Sodium when possible.