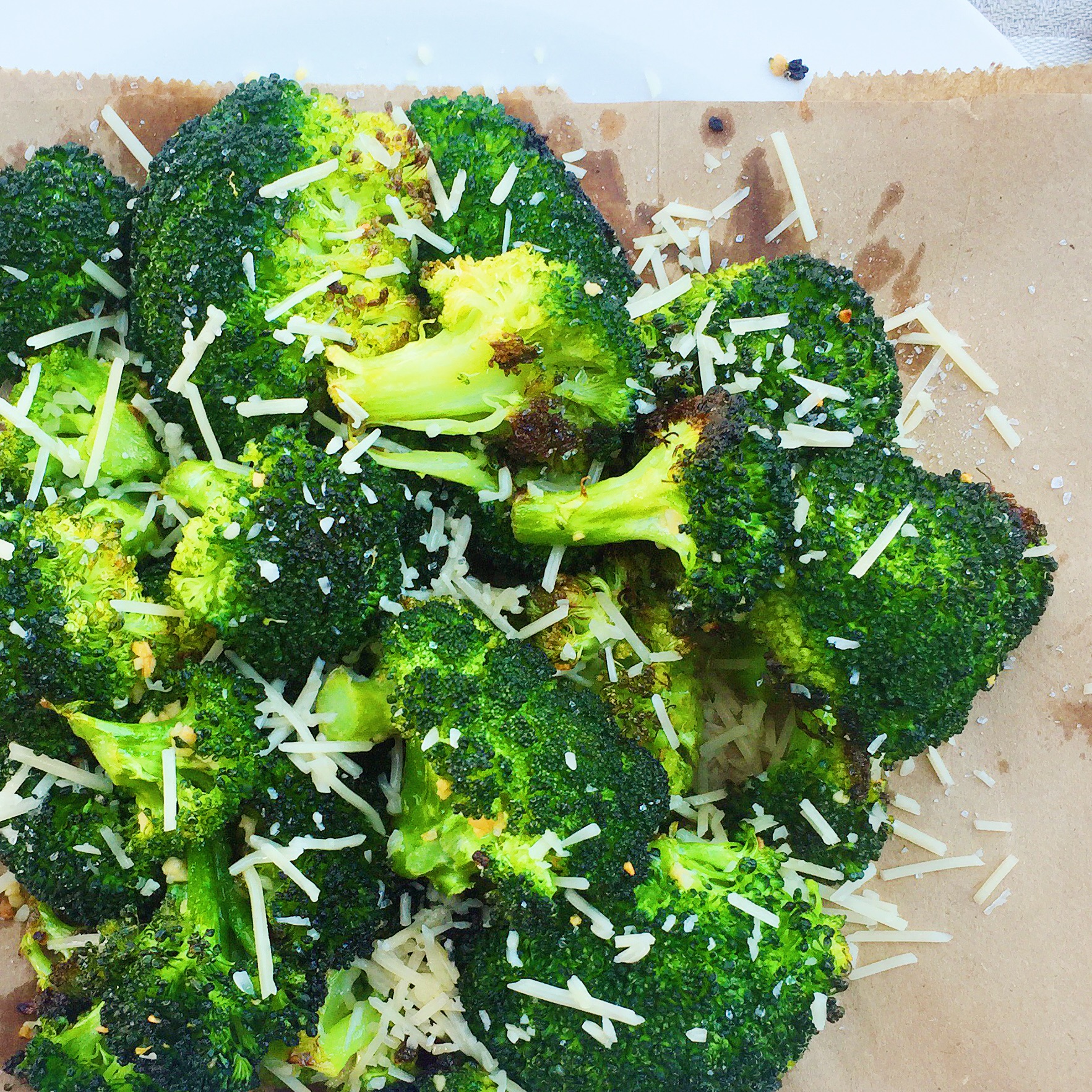 1 head broccoli, chopped into florets
1/4 cup Chosen Foods Avocado Oil
2 heaping tsp minced garlic
1 drop Young Living Rosemary essential oil
1 drop Young Living Taste of Italy essential oil blend
2 drops Young Living Black pepper essential oil
2 Tbsp Parmesan cheese
Sea salt to taste
Preheat oven to 375. Place broccoli florets in a large bowl. In a small glass bowl, mix avocado oil, garlic, and essential oils. Pour oil mixture over broccoli and toss to coat. Spread broccoli on a greased baking sheet. Bake for 12-14 minutes. Immediately top with Parmesan cheese and sea salt and serve!
*Instead of essential oils you can use 1/2 tsp black pepper, 1/2 tsp oregano, and 1/2 tsp rosemary.