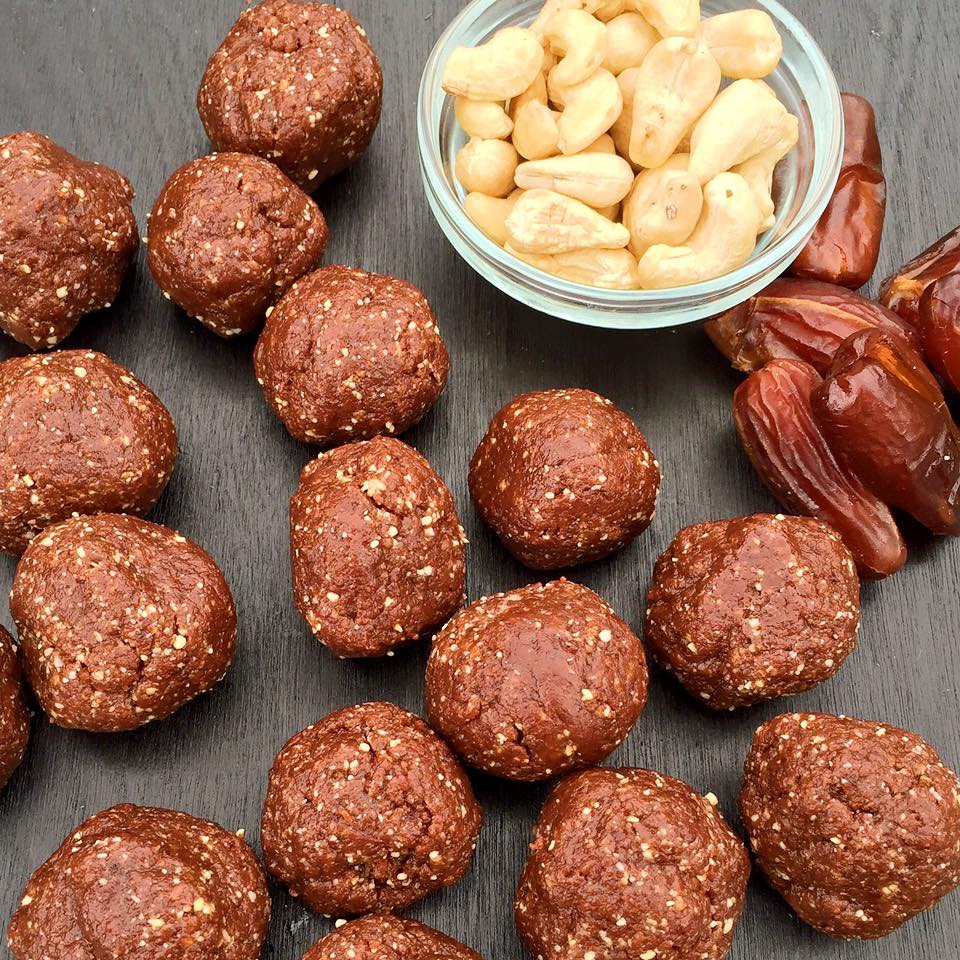 We all know I'm a fan of no-bake energy bites (aka, homemade Larabars) so here's another easy, winning combo of ingredients for you!
3/4 cup raw cashews
1/4 tsp salt
1/4 cup dairy free semi sweet chocolate chips
1 1/4 cups pitted dates, tightly packed
Pulse cashews and salt in food processor until ground (about 15 seconds). Add dates and chocolate chips. Process for 4-5 minutes until a paste is formed. Using a tablespoon measure, roll into balls and refrigerate for at least an hour. Store in an airtight container in refrigerator for up to 2 weeks. Recipe makes 16-18 bites.