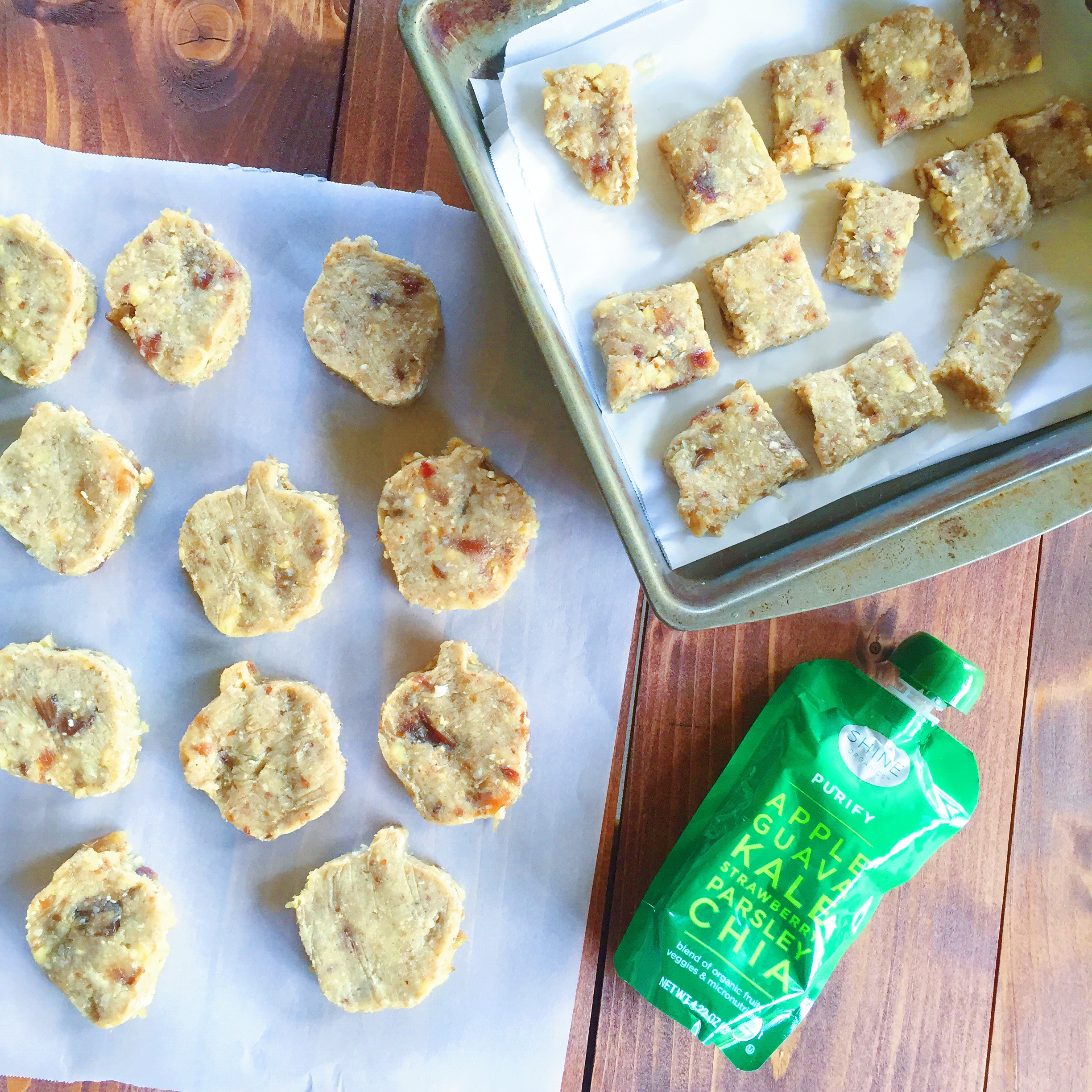 1 cup slivered almonds
1 1/2 cup raw cashews
1/2 cup oats (use gluten free if needed)
Pinch of sea salt
1 Shine Organics Purify pouch
1 cup pitted dates, packed
1/2 cup unsweetened shredded coconut
3 Tbsp water
Combine first four ingredients in your food processor and process into a powder. Add remaining ingredients. Process until combined (note: the dough will be a little wetter than other energy ball/bite/bar recipes and will not process into a completely smooth texture. See pictures). Line a square baking pan with plastic wrap. Using wet hands, transfer dough to lined pan and press flat. Top with plastic wrap and press again. Freeze for at least 4 hours or overnight. Remove from pan and cut into bites or bars. Store in an airtight container for up to 3 months in the freezer.