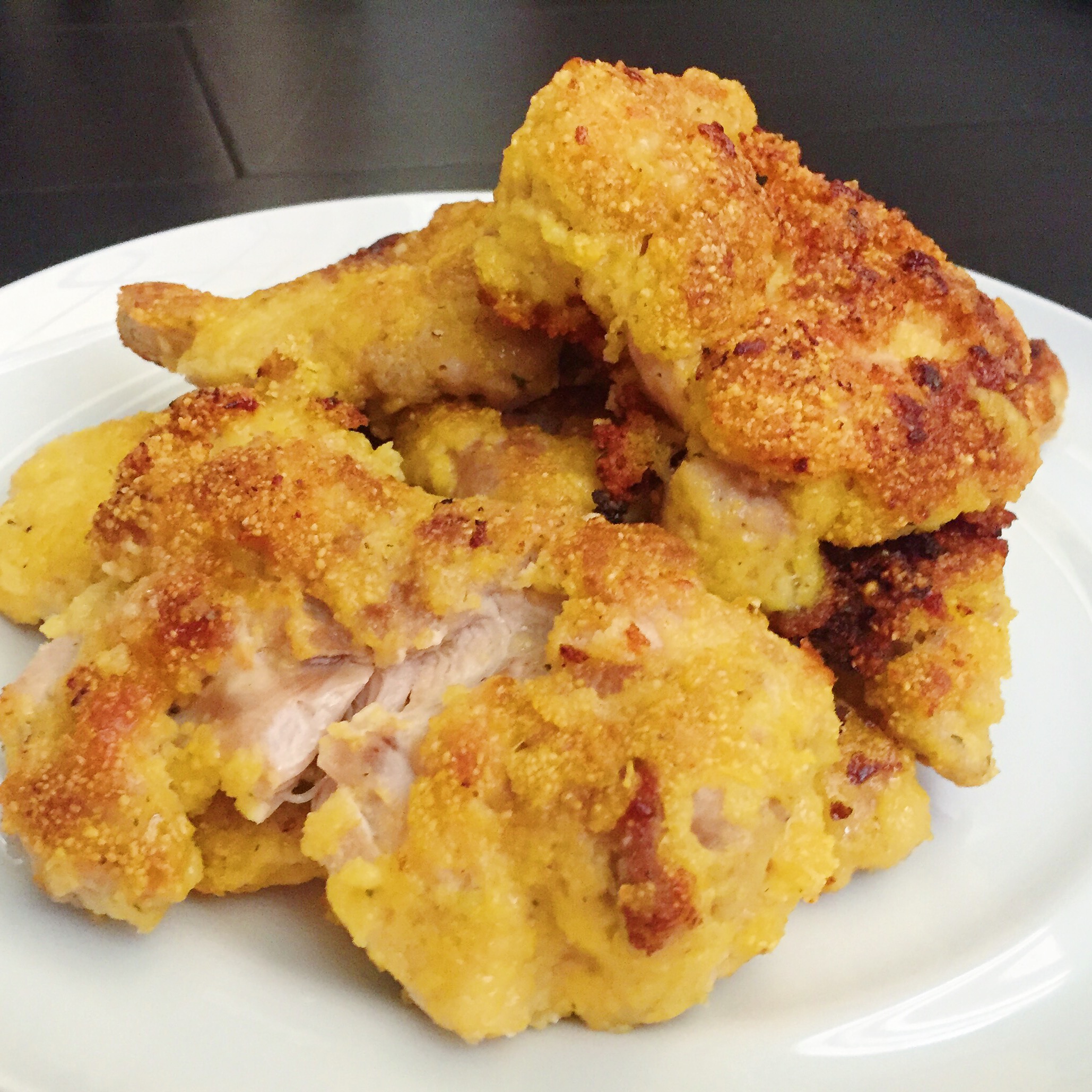 8 chicken thighs
1 Tbsp onion powder
1 Tbsp garlic powder
1/2 tsp sea salt
1/2 cup Glutino gluten free bread crumbs
Chosen Foods avocado oil
Coat the bottom of a large sauté pan with avocado oil and heat on medium. Combine bread crumbs and seasonings in gallon ziploc and shake to combine. Rinse chicken thighs and pat dry. Add chicken to breading bag, and shake to coat. Add chicken to heated pan and cook with lid on 8-9 minutes on each side. When cooked through, remove from pan and place on paper towels to absorb excess oil. Enjoy!