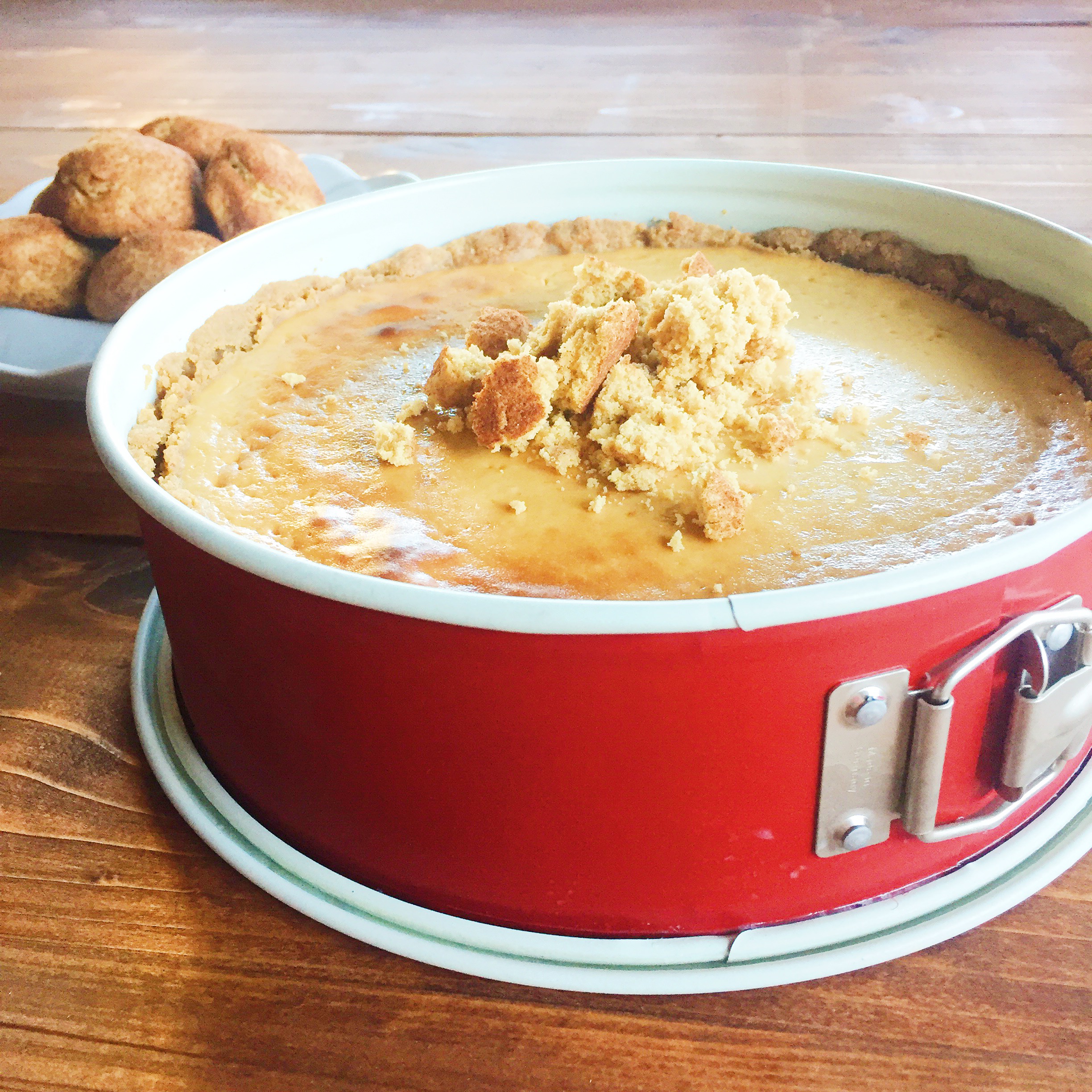 See images below for step-by-step visual instruction. Other dessert ideas can be found here.
Crust:
3 cups ground snickerdoodle cookies*
1 stick (8 Tbsp) butter, melted
Base filling:
3 (8oz.) packages organic cream cheese
1 cup Madhava Sweet coconut sugar
3 organic eggs
1 1/2 cups Siggi's plain whole milk strained yogurt
Flavorings:
1 tsp vanilla extract
1/4 tsp almond extract
*I use a 1/2 batch Snickerdoodle Almond Cookies featured here.
Preheat oven to 325 degrees. Wrap a spring form pan in several layers of foil.
To make crust:
Crumble up cookies or crackers of choice. You can do this by hand or use a food processor. Mix/Pulse in melted butter until mixture resembles wet sand. Press into your foil-wrapped pan. You can press the crust mixture on the bottom only or up the sides too. Set aside.
To make filling:
Have all ingredients at room temperature. Using the whisk attachment of a stand or hand mixer, beat cream cheese and coconut sugar until fluffy. Add eggs one at a time and beat. Add yogurt and flavorings. Pour batter into your crust.
Prep water bath for baking:
Place pan in a larger pan (see picture). Add water to the larger pan until it is about half way up the side of your springform pan. (This is called a water bath and will help ensure the sides of the cheesecake maintain a constant temperature while baking.)
Bake for 90 minutes or until set, but it still jiggles slightly. Remove from oven and out of water bath. Let cool to room temperature. Once cooled, place in refrigerator or freezer. Cheesecake is good in the refrigerator for up to one week and in the freezer for up to one month.
Flavor variations:
Pumpkin: sub 1/2 cup brown sugar for 1/2 cup coconut sugar, and add 1 cup pumpkin purée
New York: add zest and juice from one lemon