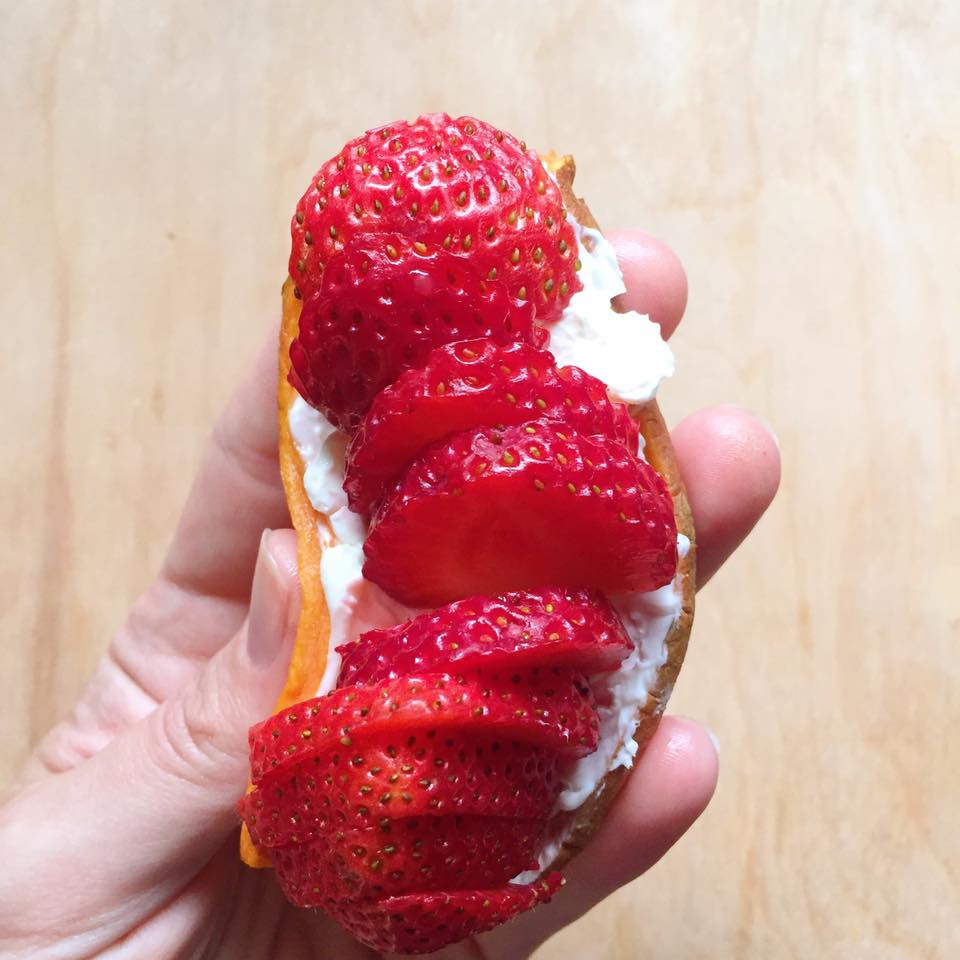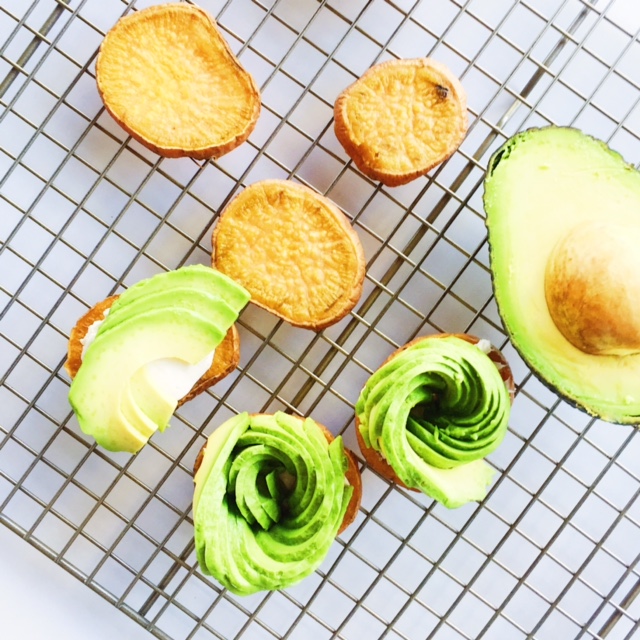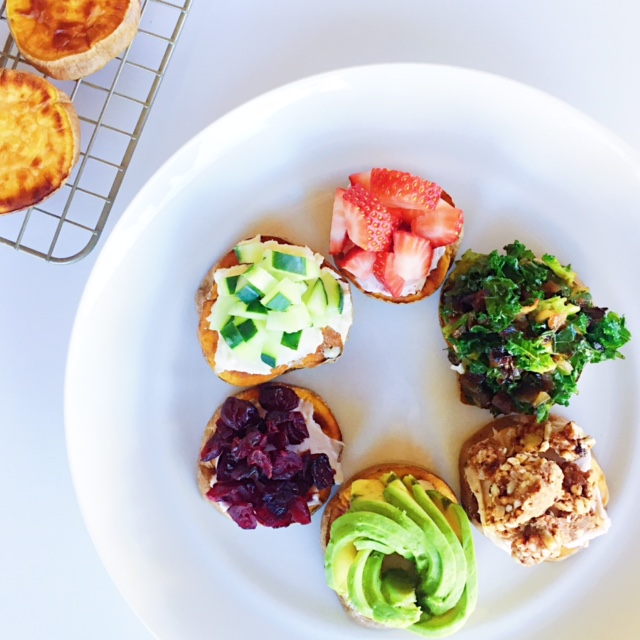 Dairy-free, Gluten-free, Sweet Potato Toast Appetizers
Sweet potato toasts are a great way to enjoy a tasty meal… AND a fun way to offer a healthy alternative to the typical "cheese and crackers" appetizer.
You can set up a toppings bar and let guests customize their sweet potato toasts to their liking! They can be made sweet or savory.
Here's what you'll need:
1-2 sweet potatoes, sliced lengthwise (for larger toasts) or horizontally (for bite size toasts) about 1/4 inch thick
Spread of choice: Dairy free cream cheese style spread (I prefer Daiya Foods), nut butter, seed butter, hummus, et
Toppings of choice (fruit, veggies, meat, etc.)
Arrange sweet potato slices in one layer on a large baking sheet. Spray with a preservative free cooking spray of choice (I prefer Chosen Foods Avocado Oil Spray), flip, and spray again. Bake the sweet potato slices on 400 degrees for about 10 minutes. Carefully remove pan from the oven, flip slices and bake for an additional 10 minutes. Let cool on a wire rack for a few minutes, until you can handle them comfortably. Top with spread and toppings of choice!